I can't wait to give you my Daily Harvest Review! (…aaaand if you're impatient, scroll to the bottom to snag that Daily Harvest Coupon Code!) If you're like me, you've seen Daily Harvest ads everywhere!
You're wondering:
Does it really work? Are they delicious? Are they worth it? Are they better than the smoothies I already make at home?
The answer is YES.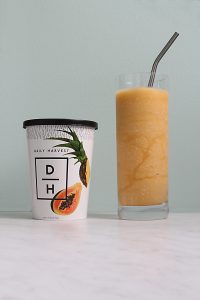 There's a pretty limited selection of fruit I can buy in my freezer section of my grocery stores… This lends itself to bland, repetitive smoothies like "Strawberry Banana" on repeat. Occasionally I throw in kale or mango to spice things up, but it doesn't get much crazier than that.
The reason I wanted to do this Daily Harvest Review was to tell you how much I love their smoothie flavor pairings! Listen to these amazing smoothies – these were the first 6 I tried! You know it's going to be good when some of the ingredients in these smoothies you've never even heard of. 
---
In short, my Daily Harvest Review + Reasons I love them:
Super delicious and unique smoothie flavors
Made with a great variety of healthy fruits and vegetables!
Delivered straight to your door!
Fruits and veggies picked at peak freshness and frozen to maintain highest nutrition
No preservatives or added sugar!
In addition to smoothies, they also offer chai parfaits, overnight oats, and soups!
They are kid and baby approved!!
Paleo and Whole30 approved! (it's preferred you eat solid foods, but smoothies are allowed in moderation!)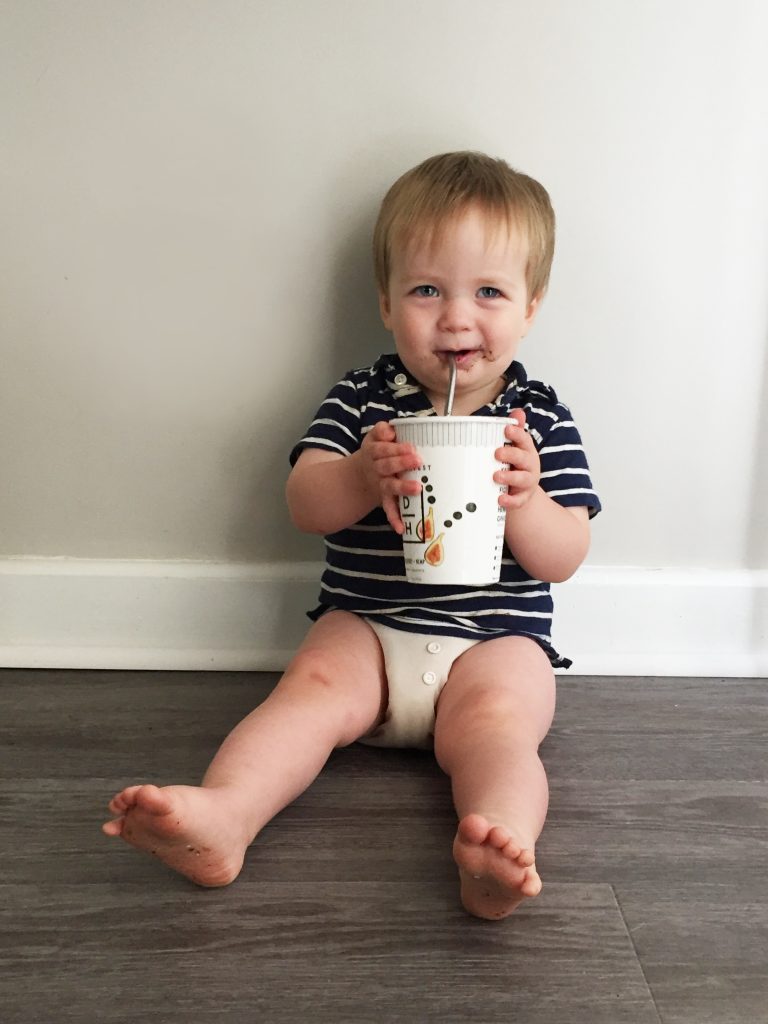 Daily Harvest Coupon Code to get you 3 free smoothies! (saves you $23.97!)
Click here to be taken to the Daily Harvest Site!
Your Daily Harvest Coupon Code to get 3 free smoothies is: OLIVEYOUWHOLE
Be sure to comment below when you get your smoothies, overnight oats, or soups, and let me know how much you love them!!