When Lauren of The Rosewater Edit came to me with this brilliant idea, I was stoked!! She wanted to make a Paleo Buffalo Chicken Dip Recipe because it's always a hit at parties, and always chock full of things like cream cheese!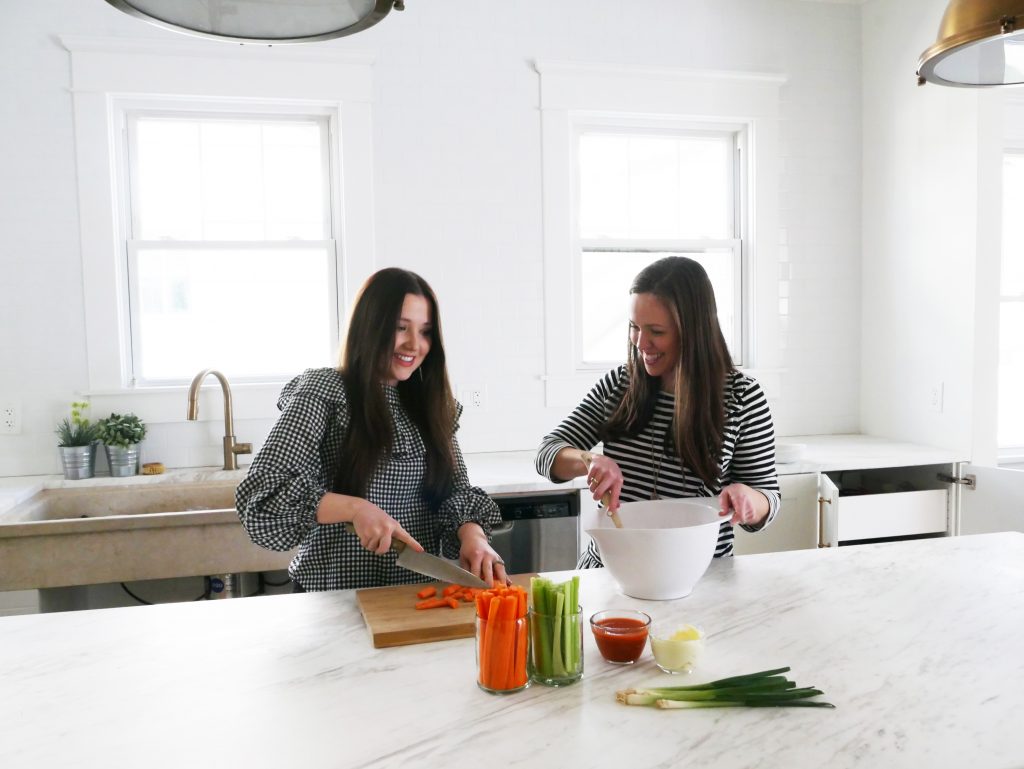 This Paleo Buffalo Chicken Dip Recipe is going to knock your socks off! And you'll be SO surprised at our secret ingredient that gives it that delicious creaminess…
…take your guess…
CASHEWS!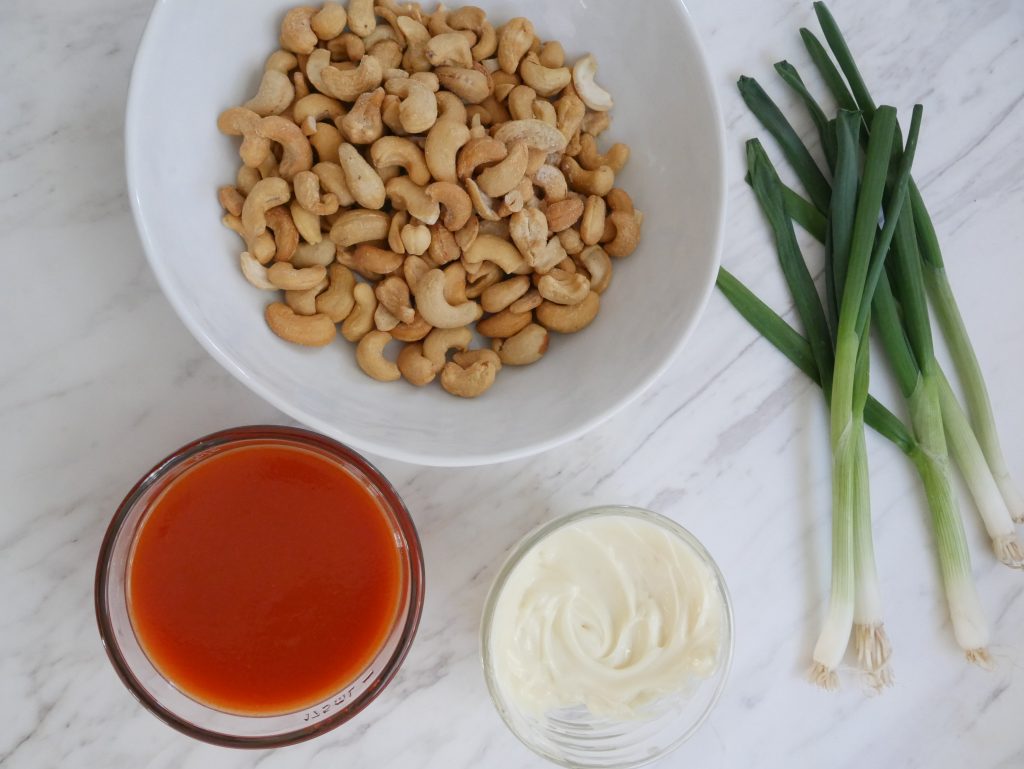 So not only are we removing cream cheese from the original recipe, but we're adding in the protein, magnesium and monounsaturated fats that cashews are known for!
After we made this Paleo Buffalo Chicken Dip recipe together, I brought home the leftovers. My husband Chaz said jokingly "If Lauren has the other half of this recipe, we're going to need to invest in some gear to break into their house and steal it!!" 😂
…which of course I texted Lauren immediately and she responded "Haha you would be so disappointed because it's all gone already!"
Yes, it's that good.
This Paleo Buffalo Chicken Dip Recipe satisfies so many different dietary needs: it's Paleo, Whole30 Approved, dairy free, AND keto!
This recipe calls for Paleo Mayo. You can either make your own using this recipe, or here's an entire summary of all of the Paleo Mayos out there you can choose from!
I can't even describe to you how easy this recipe is! You basically throw all of the sauce ingredients in a blender, mix in chicken, and stick it in the oven! You're going to make it over and over!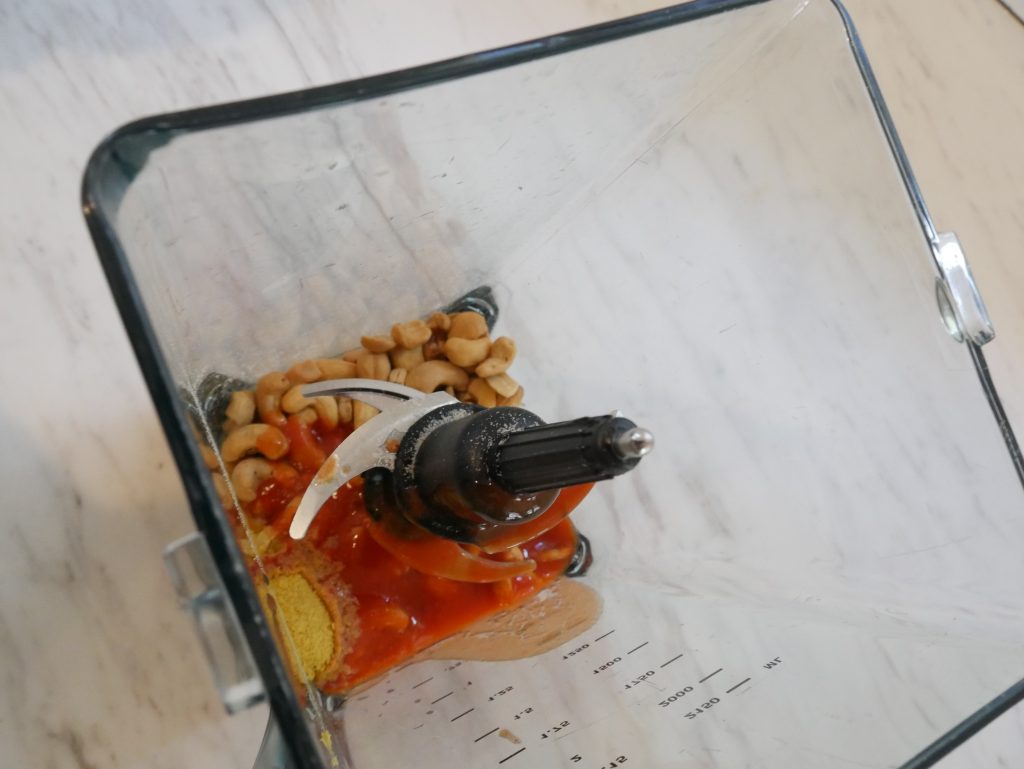 To keep it approved, you can use celery, carrots, homemade sweet potato chips, homemade potato wedges, or homemade plantain chips to dip! I even have dreams of loading baked potatoes with this dip! It's that good that it could be an entire meal!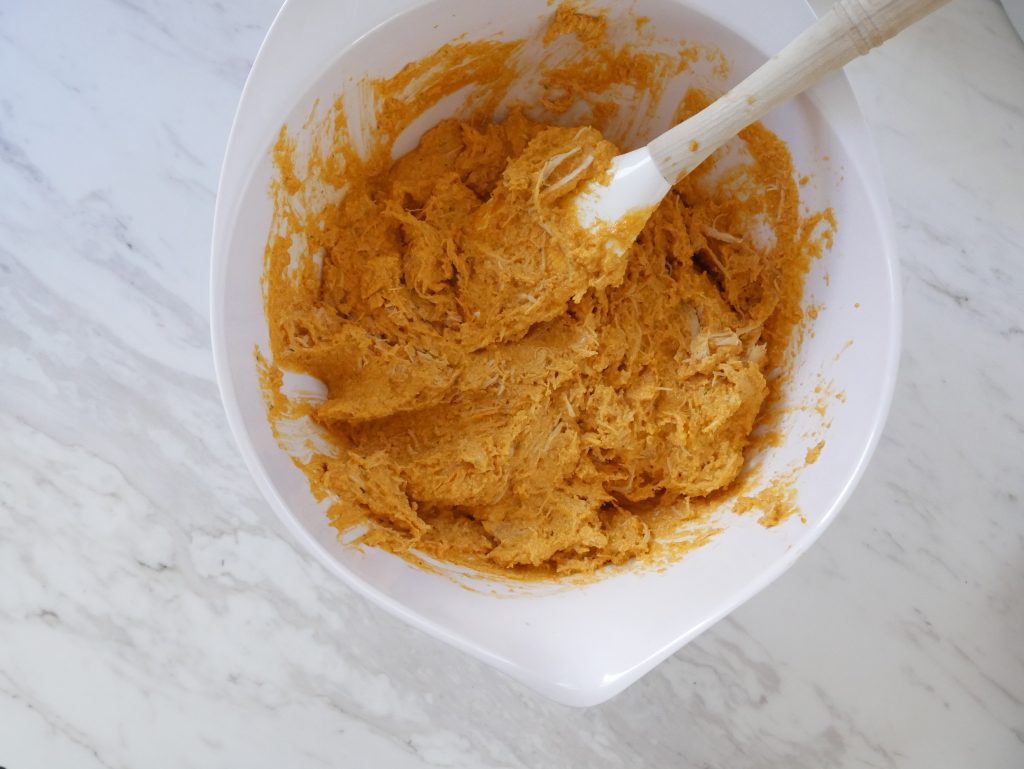 Whole30 + Paleo Buffalo Chicken Dip Recipe
Ingredients
14 oz cashews, roasted and salted
3 T lemon juice
2 T nutritional yeast
1/2 full fat coconut milk
2 T gelatin
1 C hot sauce Frank's Red Hot
1/2 C Paleo mayo
3/4 t dried dill
1/2 t dried parsley
1/2 t chives
1/4 t onion powder
1/2 t garlic powder
3 cups shredded chicken (about 2 chicken breasts or 1 rotisserie chicken)
Instructions
Preheat oven to 350 degrees.
Blend cashews, lemon juice, nutritional yeast, full fat coconut milk, gelatin, hot sauce, mayo, and spices in a blender or food processor. Blend until smooth.
In a large mixing bowl, mix together the buffalo blend and the shredded chicken.
Spray your pan. (6x9 casserole dish for a thicker dip or 9x13 in casserole dish for a thinner dip) Spread your buffalo chicken dip into the dish, place in oven, and bake for 20 minutes or until heated through.
Serve with celery, carrots, homemade sweet potato chips, homemade potato wedges, or homemade plantain chips to dip!
Save this recipe!