Beautycounter offers incentive trips every single year. They just announced the Beautycounter Incentive Trip 2019 to Ojai Valley Inn & Spa in California!

And guess what?

I want YOU to be there!

Yes, really! First, a little on Beautycounter's incentive trips, then we will jump into strategy!
Where have the past Beautycounter incentive trips been?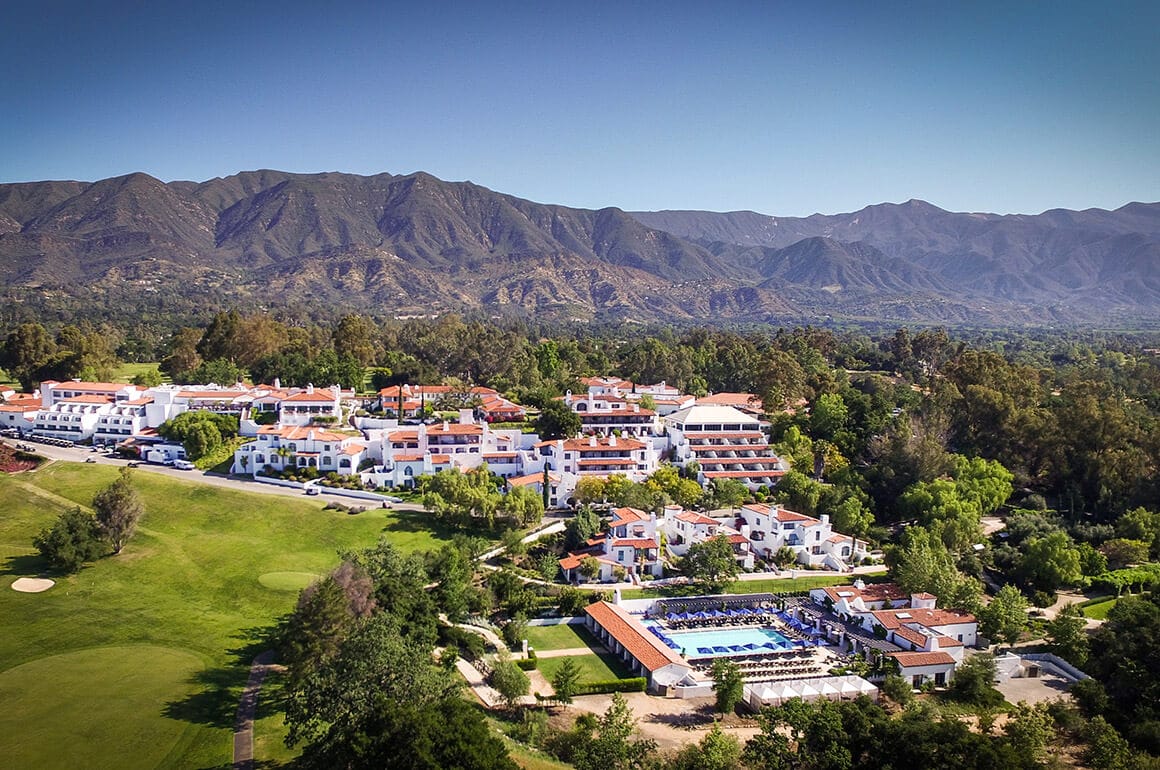 2015 | Ojai Valley Inn & Spa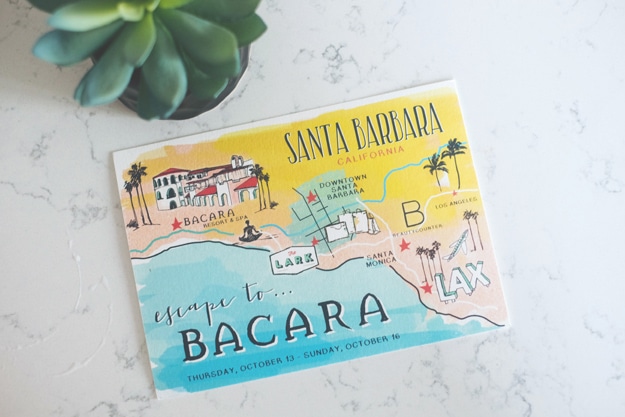 2016 | The Ritz-Carlton Bacara in Santa Barbara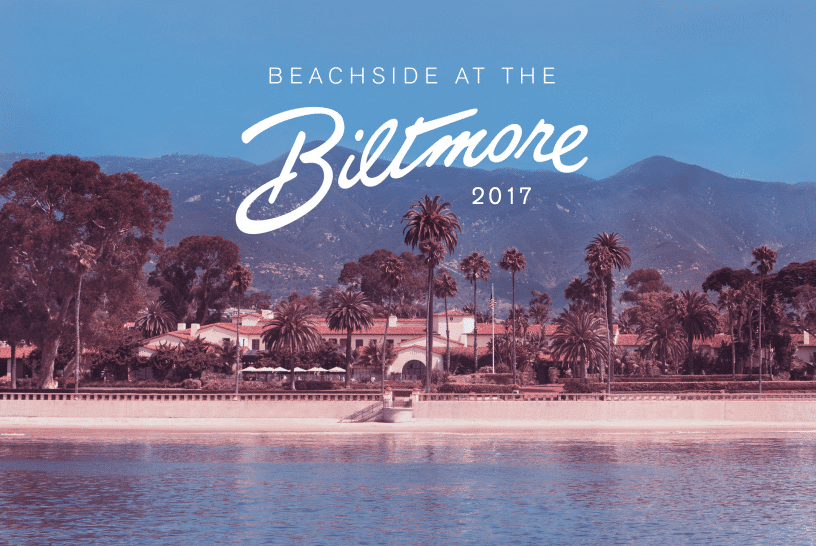 2017 | Four Seasons Biltmore in Montecito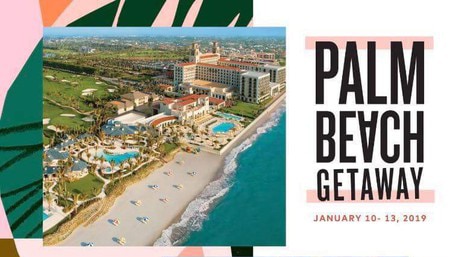 2019 | Breakers Palm Beach
When and where is the Beautycounter incentive trip 2019?
This year's trip for 2019 is to Ojai Valley Inn & Spa is October 20-23, 2019. Mark your calendars!
And because Ojai Valley Inn & Spa is SO gorgeous, I just have to share some pictures!!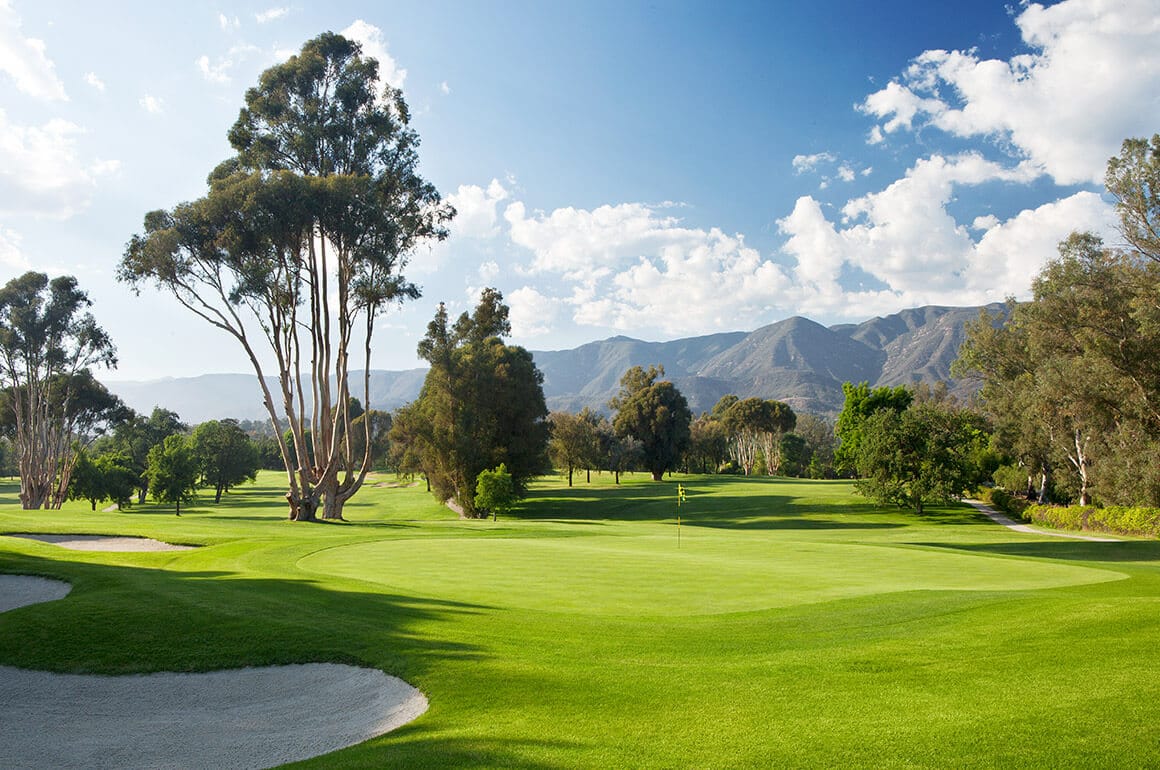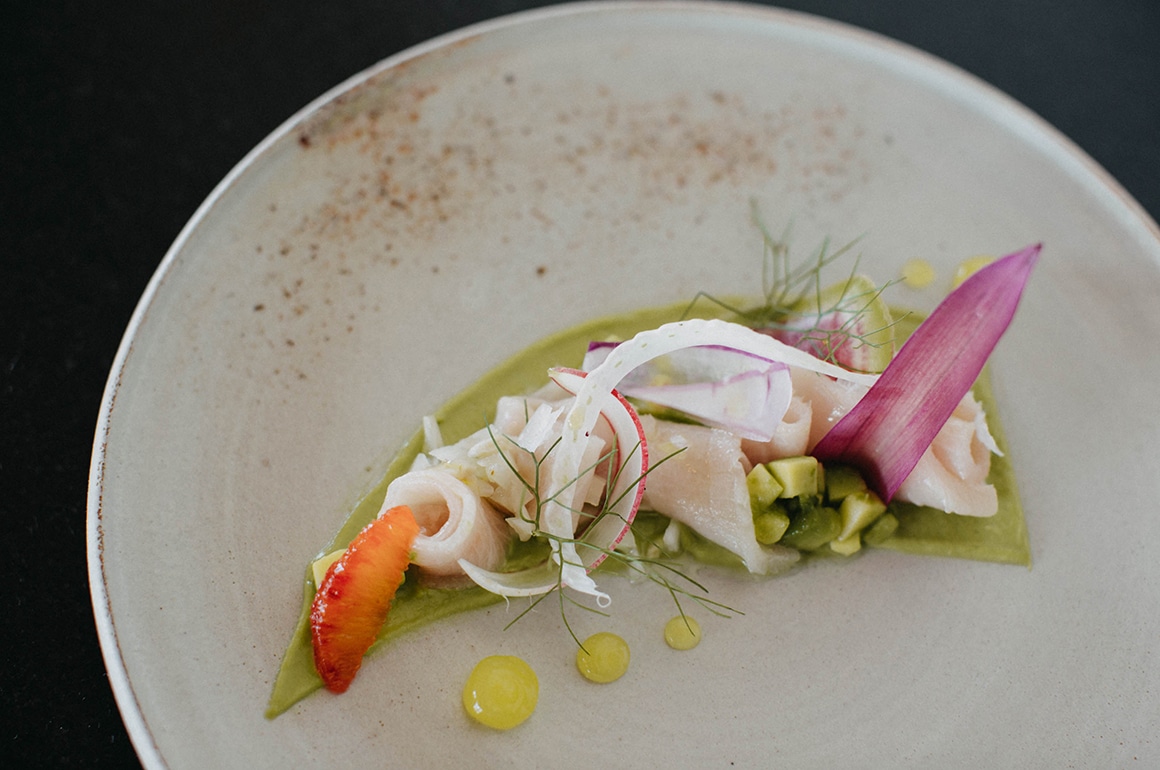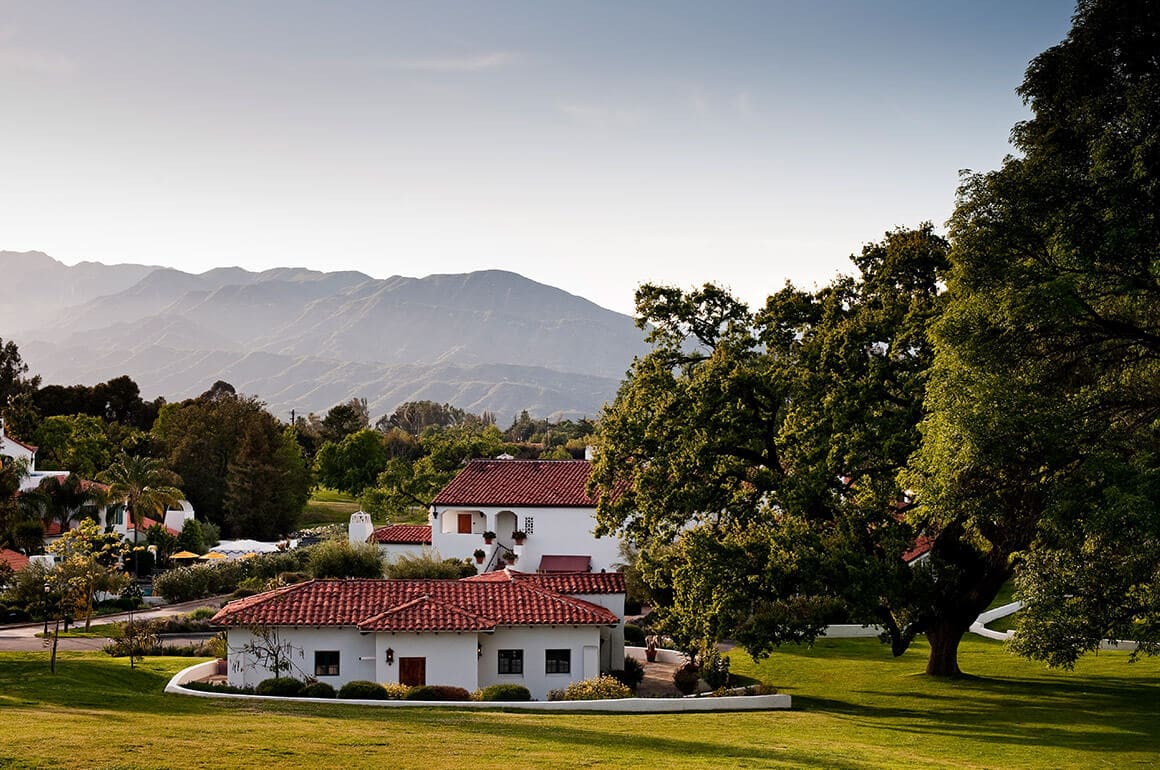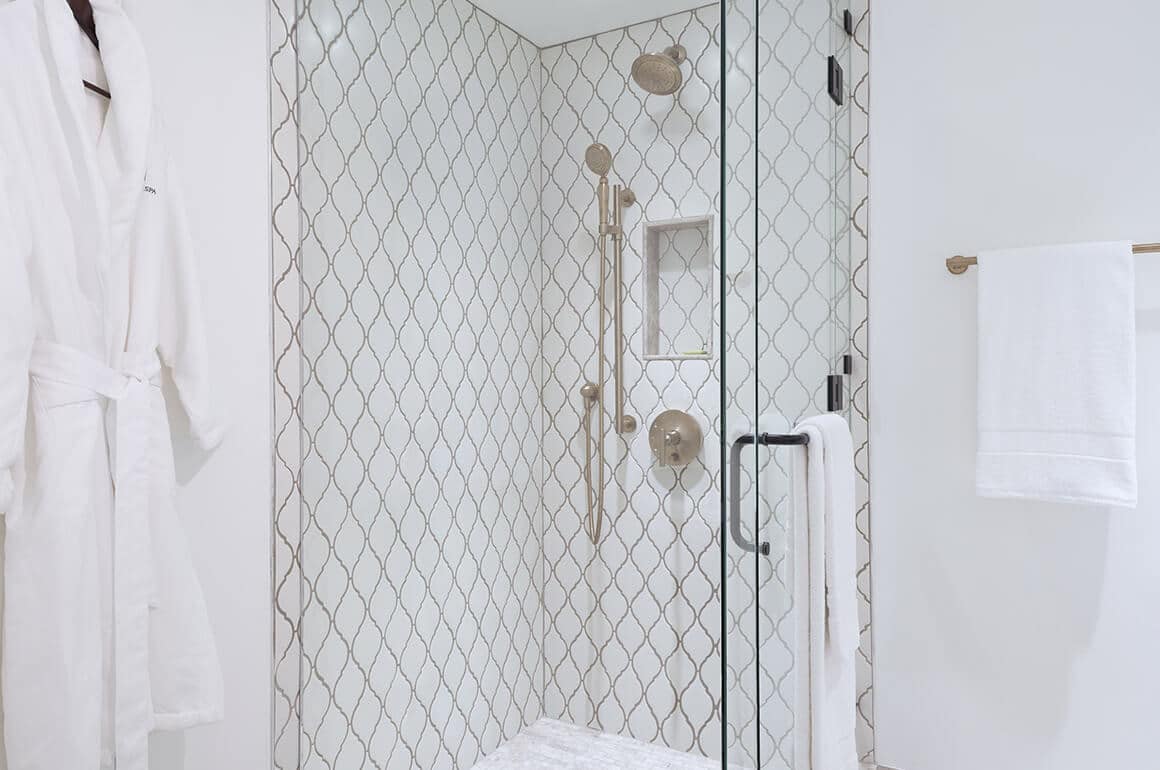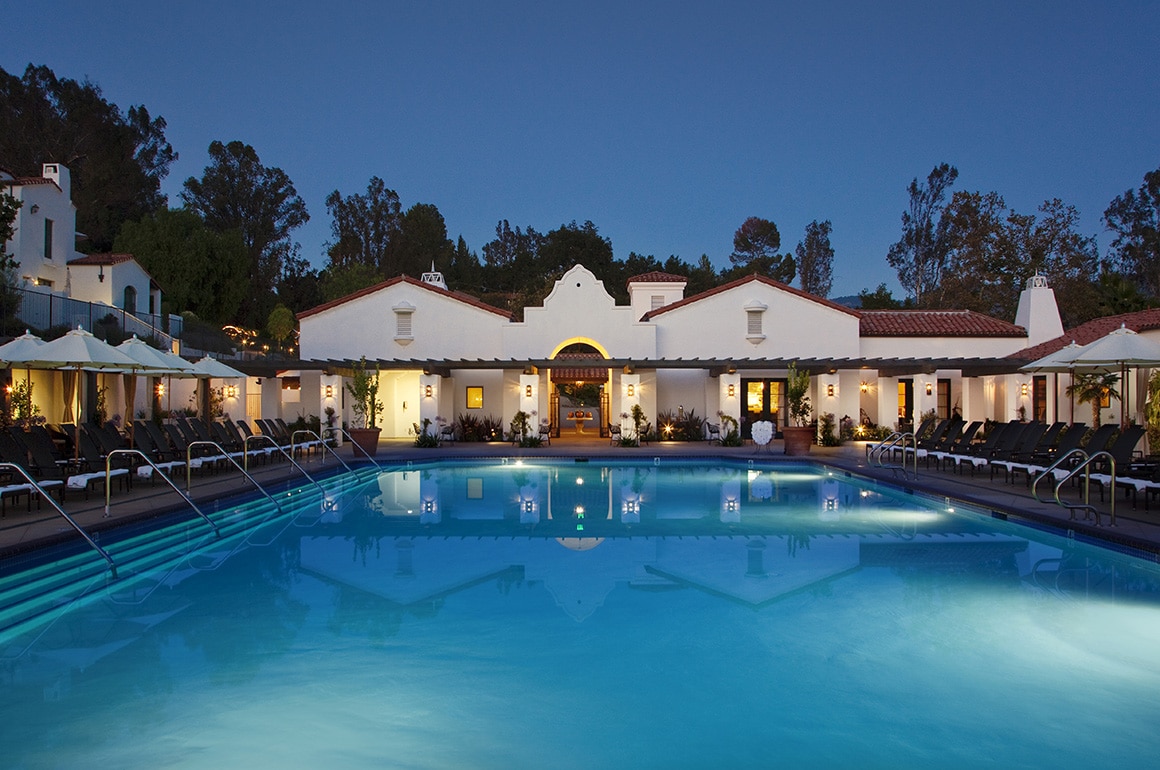 How can you earn the Beautycounter incentive trip 2019?

You can find ALL of the details, rules, and ways to earn points towards the trip in this Beautycounter Incentive Trip Ojai 2019 Guide!

You have to earn 150 points total to win the Beautycounter Incentive Trip! I'm going to break down for you how earning those points is possible.

If you're not yet a consultant, first, join here!

I personally think a brand new consultant has the easiest time earning this trip! You can earn FIFTY points just by completing the 3 Start Counting Milestones! That's a third of the trip points!
Ways to earn points for the Beautycounter incentive trip:

New and old consultants alike will want to focus on recruiting new consultants!

You get points when your new consultants reach their Start Counting Milestones:

Milestone 1: 10 points
Milestone 2: 15 points
Milestone 3: 20 points
Start Counting Completion: 5 points

You also get points for your personal sales each month, May-July:

1500-2999 QV: 5 points
3000 QV: 10 points

*Maximum of 10 points per month, for a total of 30 points from your personal sales and orders.

Mapping out your points:
The easiest way to map out your way to the Beautycounter Incentive Trip is to use this handy Ojai Tracker!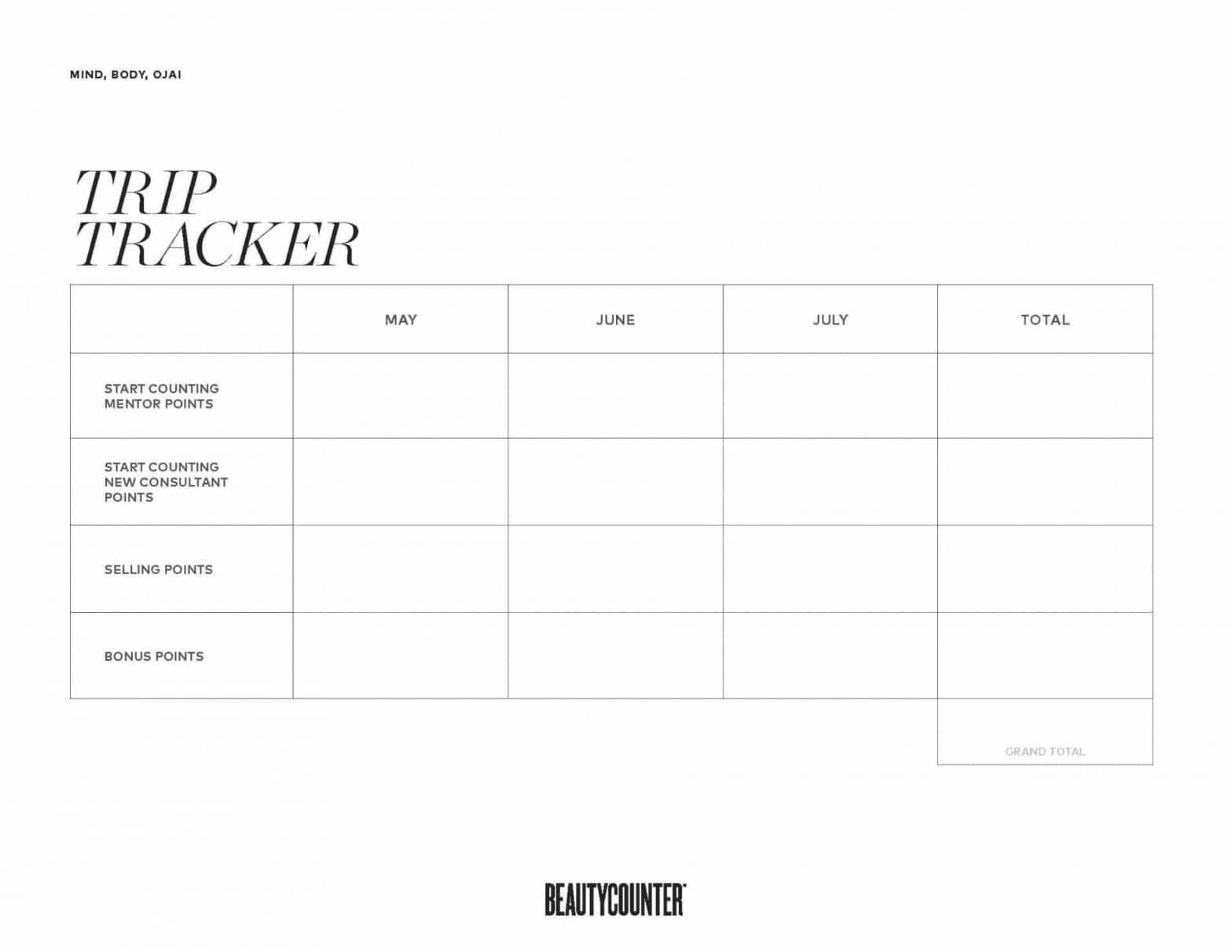 Examples of ways to earn the Beautycounter incentive trip: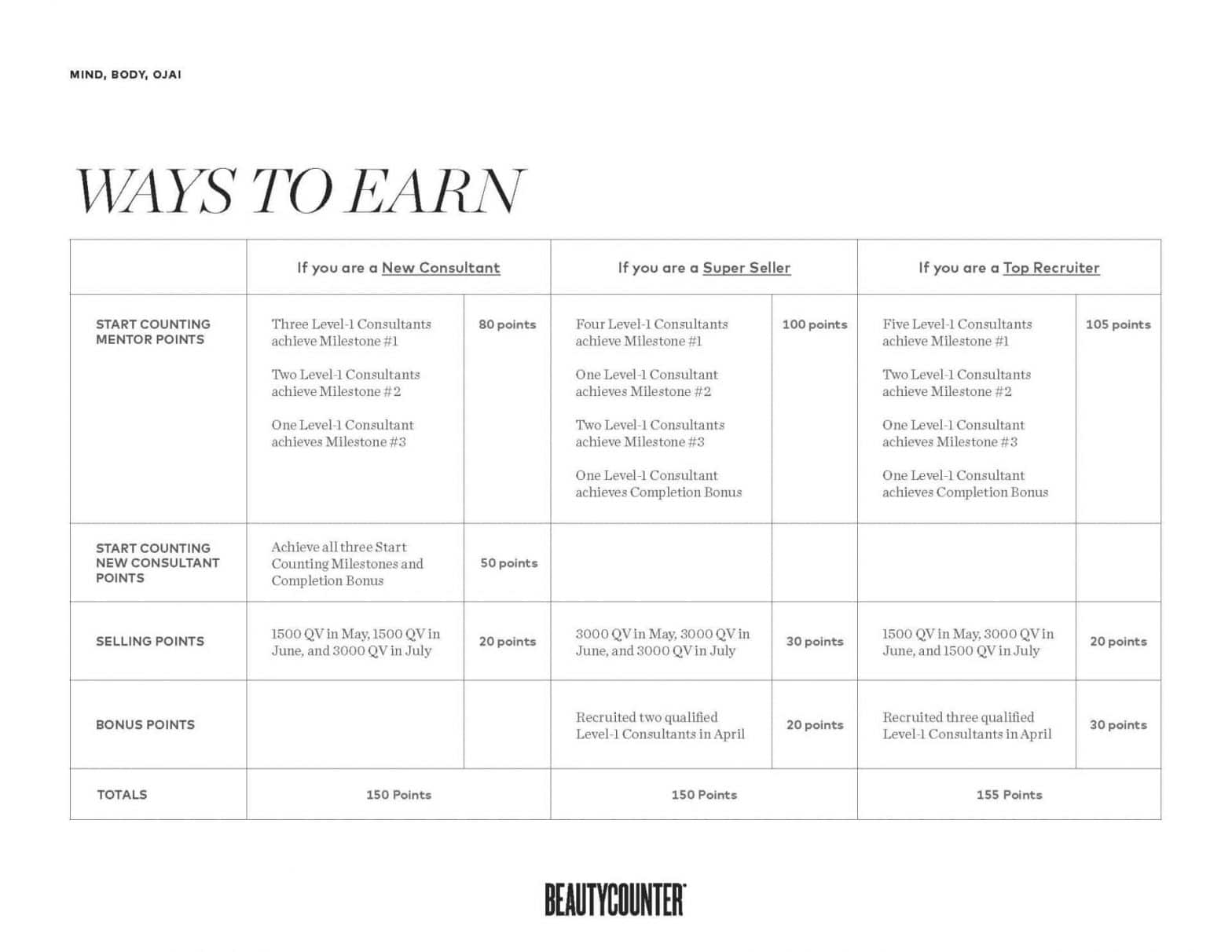 Let's do this!
When you join me team, I get to be your mentor! I will hold your hand through the entire process of getting started, and I want YOU to be at Ojai Valley Inn and Spa with me!

Join Beautycounter here, or shoot me an email at beauty @ towering-sleep.flywheelsites.com (no spaces) to chat more!
Are there other rewards besides the trip?
Of course! Even if you don't get the trip, you'll be working towards building your Beautycounter business! So of course you get paid on your sales!
There are also these other rewards you can choose from!
You can choose ONE reward from the tier you qualify for. BUT if for some reason you want something in the lower tiers, you can choose something of lesser value. And if you're an overachiever and have MORE points (I hope I have this problem!), you can get things from multiple tiers!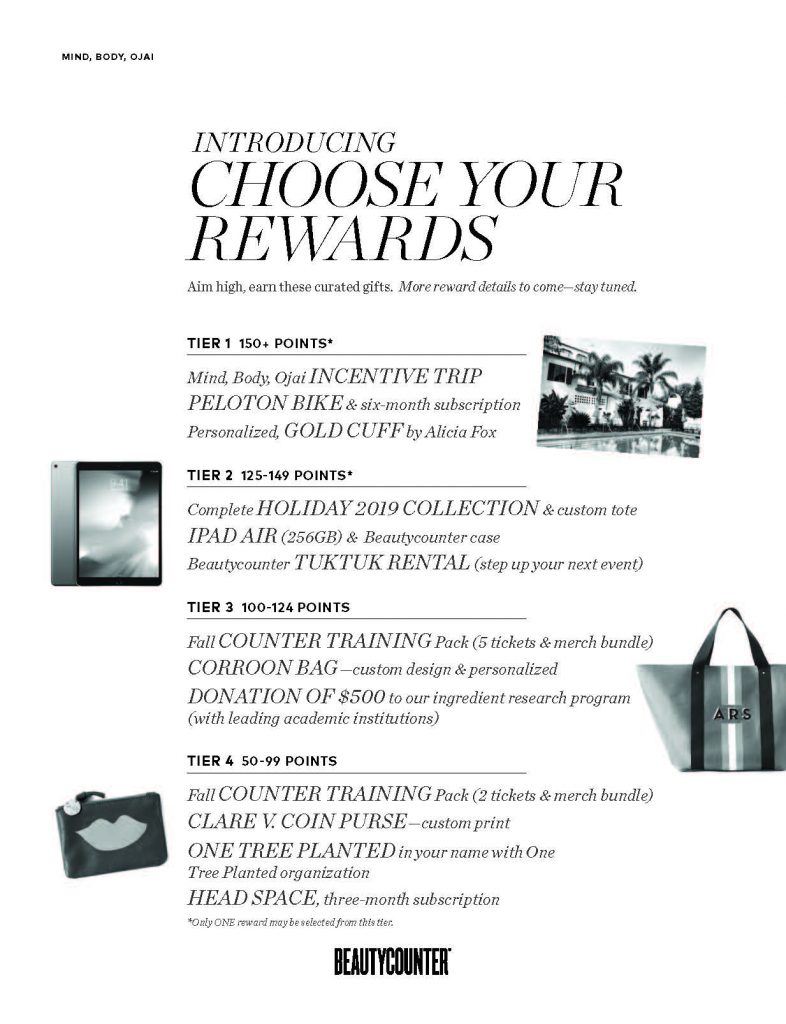 Want to save this Beautycounter Incentive Trip 2019 Ojai Valley Inn & Spa Post for later? Pin it here!