Aren't spray sunscreens SO convenient?! Especially with wriggly kiddos! By far the most requested sunscreen post was for the safest spray sunscreens. That's why I bring you this Safest Spray Sunscreens 2019 post!
First, let's talk about why even the safest spray sunscreens still not be the best choice… This is what the EWG said about spray sunscreens:
Sunscreen sprays are popular with consumers. In 2007, just under one-fifth percent of the sunscreens we reviewed were sprays; this year, about 30 percent were.

But EWG is concerned that these products pose an inhalation risk and may not provide a thick and even coating on skin. In 2011 the FDA raised similar concerns. The agency indicated it would ban sprays unless sunscreen companies submitted more data to prove that spray sunscreens protect skin and pose no safety hazards. Until companies can provide the data to negate these concerns, EWG cautions people to avoid these products.

EWG Sunscreen Executive Summary 2018
Anything that's listed below is a 3 on the EWG scale… Unfortunately only EWG Certified, 1's, and 2's are considered "completely safe."
Even the safest spray sunscreens aren't considered "completely safe" because of the inhalation risk and the tendency to under-apply it.
Things you can do to make even the safest spray sunscreens safer to use:
hold your breath completely while applying, then walk to an area with fresh air to take that first breath
apply a TON, then rub with your hands to be sure even the tricky areas are covered
always reapply per the instructions on the bottle
We did a super comprehensive post on Safe Sunscreen, so be sure to check that out here first. That post gives you more knowledge about what to avoid in traditional sunscreens and why the ones below are so much safer!
Here are the other posts we did about the safest sunscreens for adults:
And if you have kiddos, here are the posts we did about safe sunscreens for kids:
And if you also have babies, check out these posts we did for the best sunscreens for babies:
These Safest Spray Sunscreens 2019 are listed in Alphabetical Order. (besides Beautycounter, because I had to pick a favorite 😉
You can use the "Search in Page" function on your browser (with my Mac the quick key is Command F) to find specific things you're looking for, like "SPF 30" or to find a specific brand like "Beautycounter."
If a company below has a few different options for the safest spray sunscreens, I'm giving you a link to their shop with tons of choices! Easy, peasy! Click the name of each company to shop on Amazon.
My personal favorite safest spray sunscreen: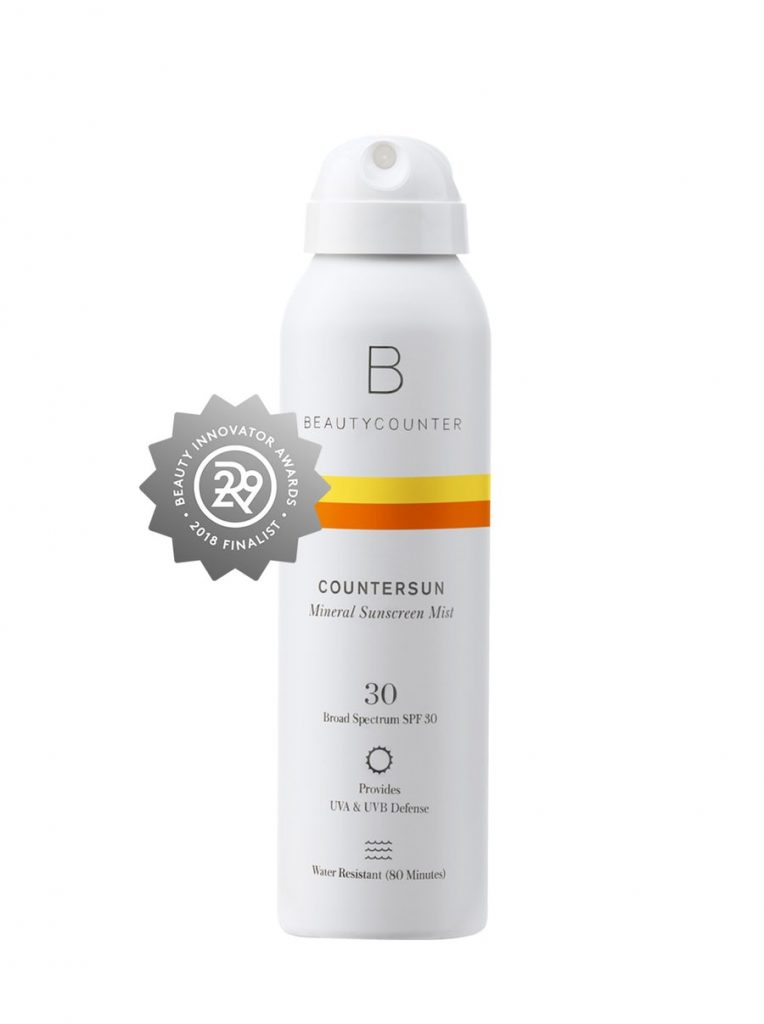 Click here to get Beautycounter Countersun Spray Sunscreen on my personal site!
Also feel free to email me with any questions about Beautycounter: send email
Are there any other of the Safest Spray Sunscreens 2019 that you love?! Tell me below in the comments!
Want to save this Safest Spray Sunscreens 2019 resource for later? Pin it here!