You guys know that when I get excited about a product, I just have to shout it from the rooftops!! That's why I bring you my Stasher bags review! I'm so pumped to tell you what Stasher bags are, why they are SO IMPORTANT, and how you can use them!
AND, over the next few months, I will be bringing you Stasher bag recipes, and I could NOT be more excited about it!!
What are Stasher bags, you ask?
Stasher bags are the perfect plastic replacements! They are the world's first self-sealing, non-plastic bag. Instead of using Ziploc bags that are typically single use and have to be thrown away, you can use Stasher bags indefinitely.
I also love Stasher as a company: they're women owned, a B Corporation, and give 1% to the planet!
What are stasher bags made of?
Stasher bags are made out of silicone, which, like glass is made out of sand! Silicone has the strength of glass and the versatility of plastic.
That means it's free of the nasty things we know have terrible consequences like BPA. Stasher bags have no BPA, BPS, lead, latex, or phthalates.
Why are plastic containers a bad choice for our health?
When heated, plastic containers can leach dangerous gases and chemicals into the food that we are putting into our bodies!
How is plastic bad for the environment?
Not only is plastic bad for our health, it's bad for our planet's health! Most plastic we use will end up in landfills and will sit there for hundreds of years!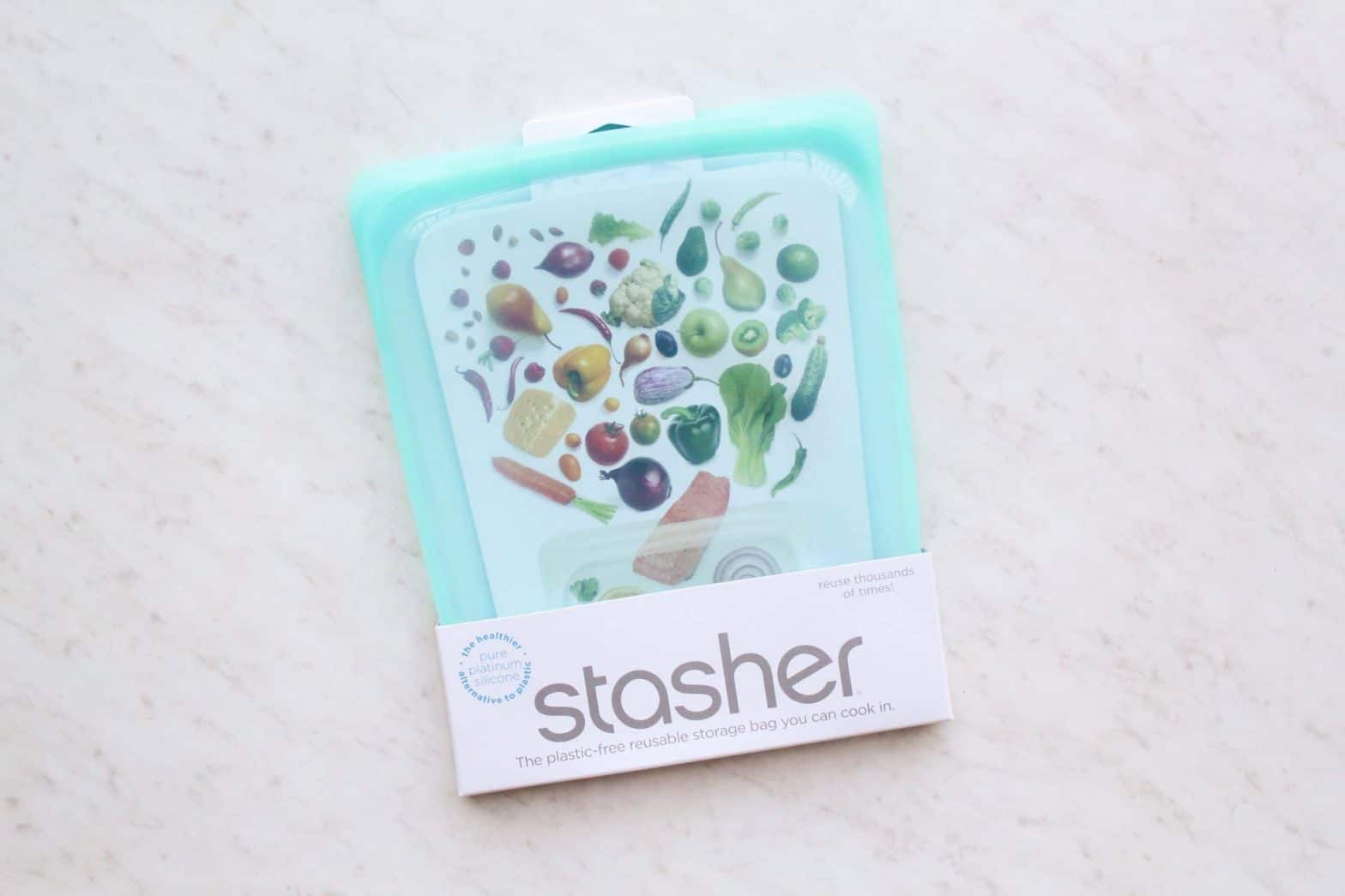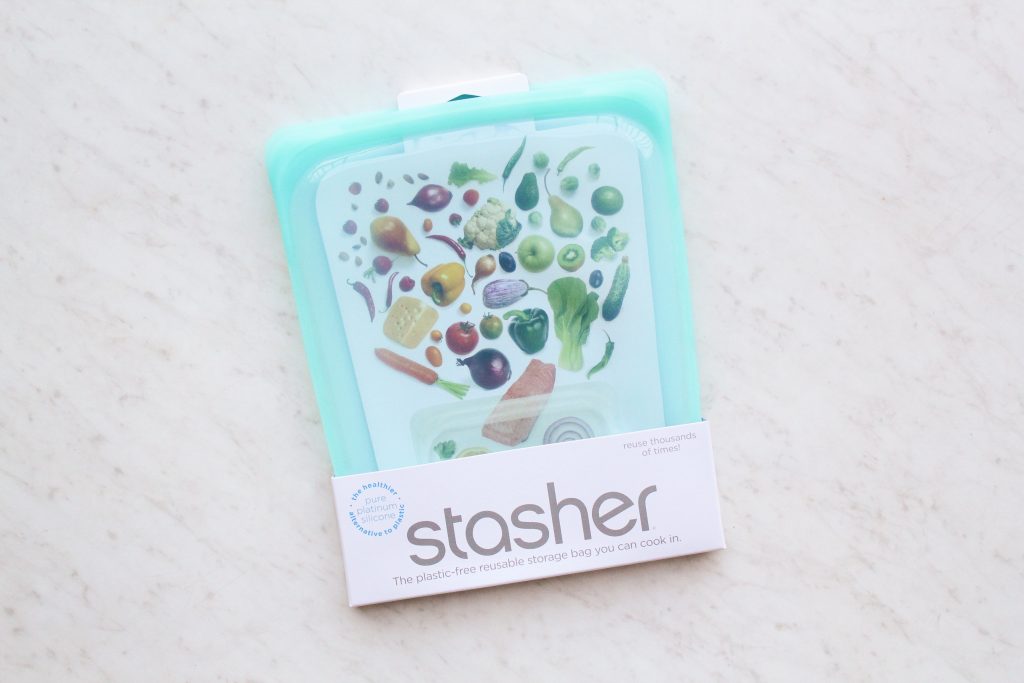 Stasher is a patented, award-winning design that is eco-friendly, environmentally safe, and long-lasting. Stasher is the smart alternative to plastic.
Stasher bags are SO versatile:
Stasher bags are SO much more than just a plastic-free storage solution.
These are some ideas of the vast array of things you can do with Stasher bags:
Use them in the microwave, with a sous vide, an oven, or even in a pot of boiling water!

Steam veggies

Marinate meat and vegetables

Store leftovers

Store snacks and dry goods

Take them to the store for bulk goods

Keep cut fruits and veggies fresh in the fridge

Use as a to-go container at restaurants

Make your own smoothie packs for the freezer

Easily steam and mush baby food!

Great to store snacks to go!

Pack toiletries and liquids in a sandwich size for flights!

Keep valuables dry during water activities or at the beach

Use it as a wet bag for swimsuits

Use it as a natural heating pad- just microwave rice!

Ice pack for injuries!

Ice pack for a cooler

Store reusable baby wipes

Kids' toy storage

Organize your games- like cards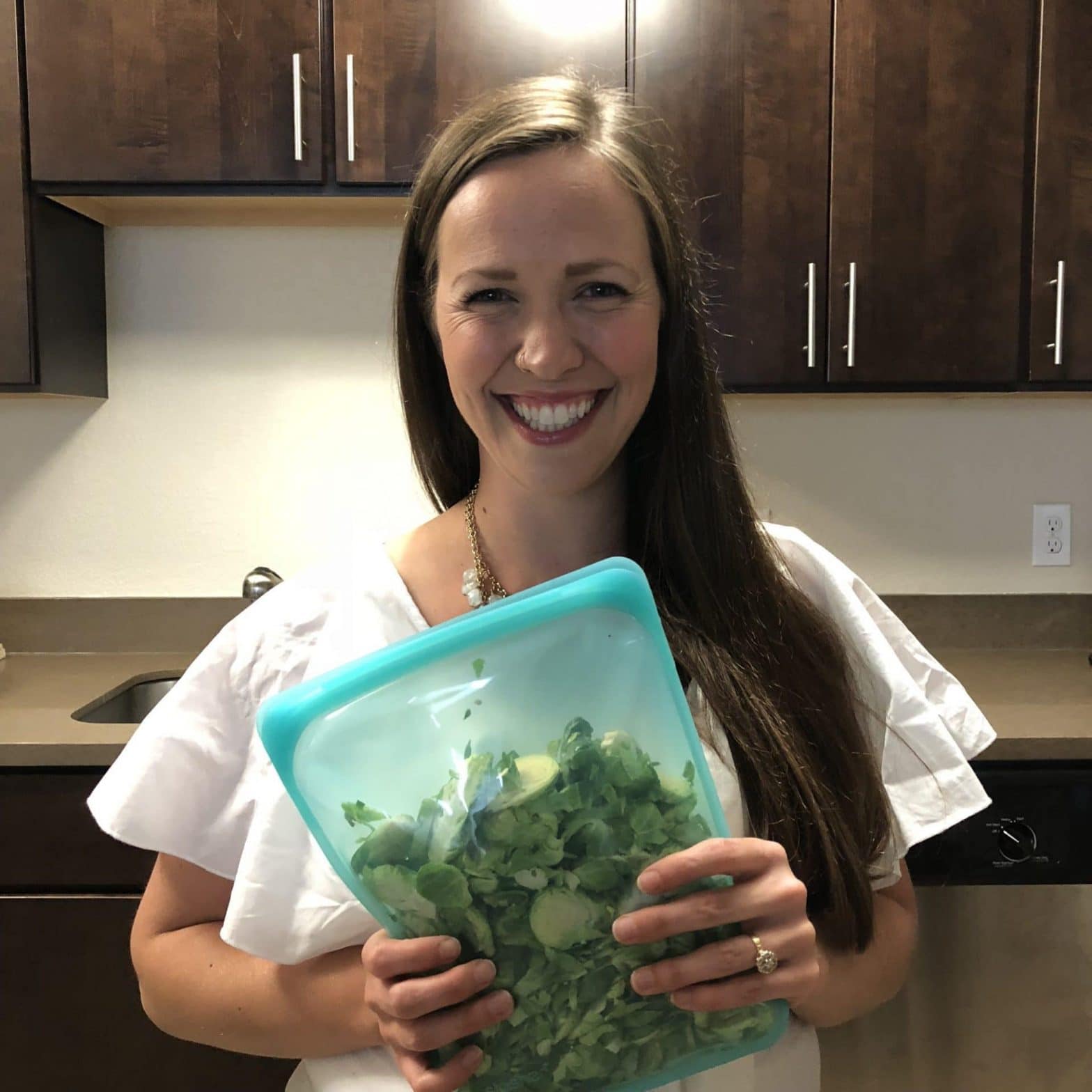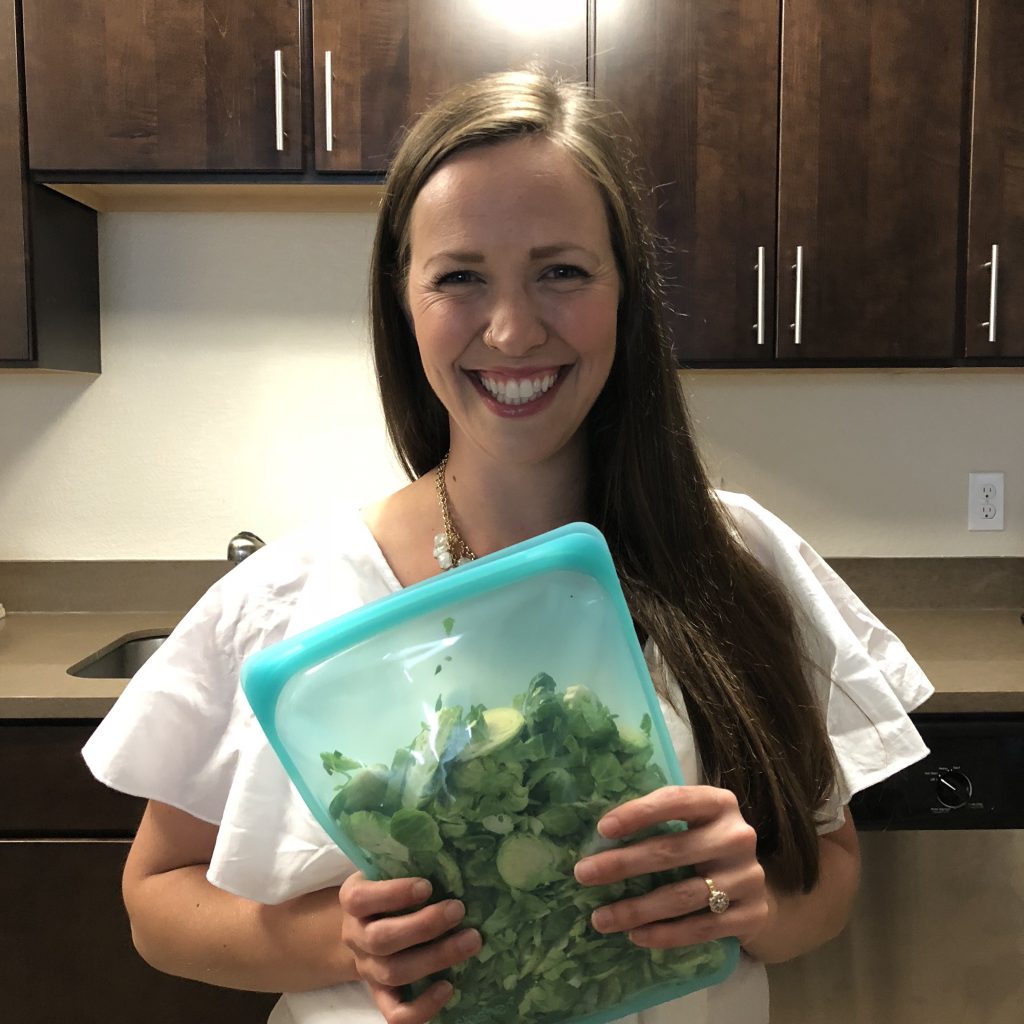 My Stasher Bags Review:
Ever since I got my Stasher Bags, I have used them every single day. Literally. Every, single day. I am SO happy every time I use them!! Not just because of the gorgeous color options, but because I know I am helping the planet by reducing my plastic waste!
I put the kiddos' snacks in them, I store extra food in them, I even cook with them! I have been LOVING them!
Have you switched away from plastic? What strategies do you personally use? Tell me below!
And are you convinced you'll love Stasher bags too? Grab them here on Amazon!