What would holiday food be without a Cream of Mushroom soup that adds in all of the extra yummy flavor needed for many of the dishes being passed around the dinner table this time of year?! I'm SO excited to make a compliant, Paleo + Whole30 Cream of Mushroom Soup Recipe for all of you Southerners out there where EVERY recipe calls for it 😉
That's why I knew it was time Olive You Whole had its very own Cream of Mushroom soup recipe to make it possible to stay as close to Whole30 and Paleo as possible during the holidays!
Here's the thing about those store bought canned soups: most use thickeners, dairy, not organic, and added in ingredients that aren't good for our bodies. If you didn't know, dairy isn't allowed on Paleo or Whole30 which is why a Cream of Mushroom soup would be impossible to have.
This is a must have staple for our home because I'm from the South, which means, all food comes in the form of casseroles which always call for some kind of creamy condensed soup.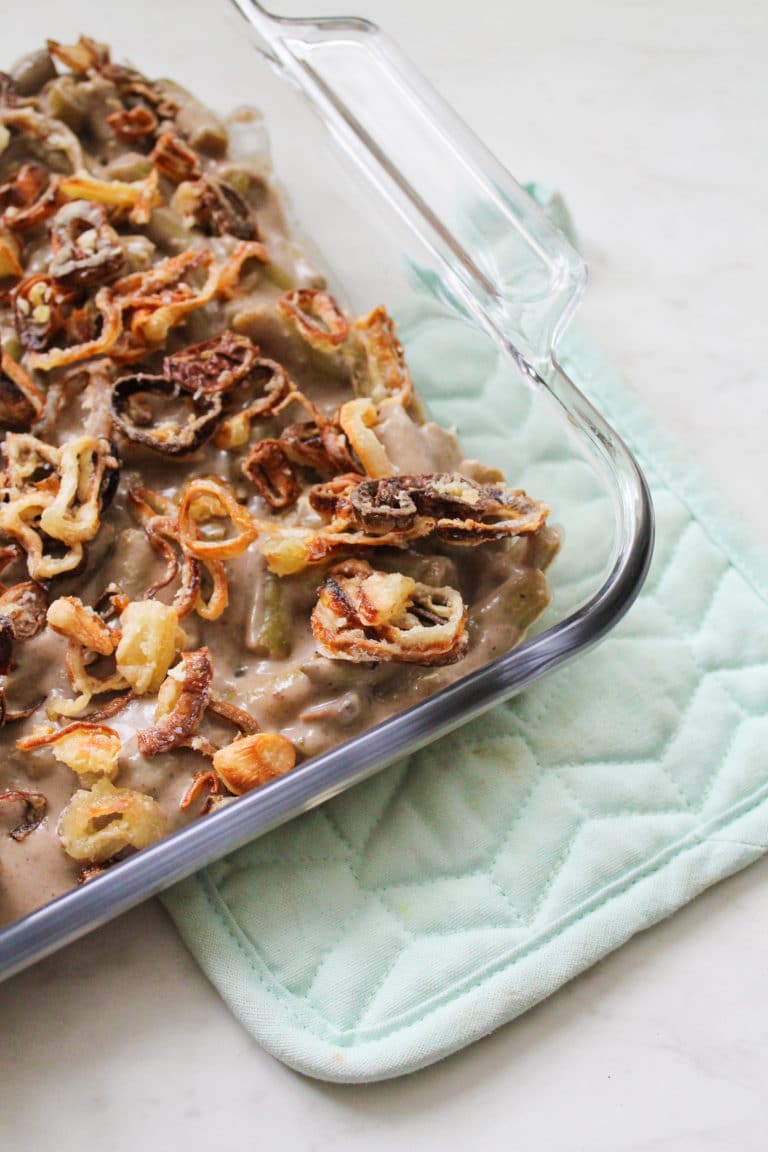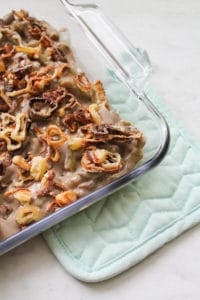 So, in the time of need for such a soup, I created this Cream of Mushroom soup which works well with my Green Bean Casserole (by the way, it is my FAVORITE recipe ever this time of year) and any other recipe you have to make for the holidays that's calling for it.
Around here we typically use full fat coconut milk in place of heavy cream which makes a great substitute. As long as you have other flavors involved in a dish you won't really be able to taste the coconut. With this recipe the mushroom really helps take the coconut flavor away and it tastes very similar to regular Cream of Mushroom soup.
I chose to use dried mushrooms because fresh mushrooms add way to much water to the soup which won't having it tasting good at all. Plus the dried mushrooms give a really hardy umami flavor to the soup which gives it that added yum factor you'll want.
Depending on the type of mushroom you decide to use it will most likely turn the soup brown but don't fear, this will give your dish an even more delicious flavor. When you put it on the stove top it really helps to thicken the soup up and make it super creamy.
Cheers to your health!
Don't forget to come back to the blog and leave comments on how it turned out for you.
Print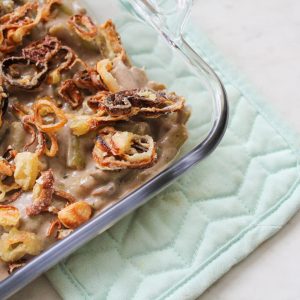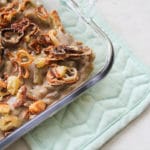 Paleo + Whole30 Cream of Mushroom Soup Recipe
---
1 can full fat coconut milk
1/2 cup unsweetened almond milk
1 cup dried mushrooms, I used Crimini
1 T arrowroot starch
1 t kosher salt
---
Instructions
Blend all ingredients in a blender until smooth.
Transfer to a small pot on the stovetop on medium heat, stirring occasionally until it has reached your desired consistency. Enjoy!