I am SO excited to share my Medley Furniture Reviews + Discount Code with you! Read below to learn so much more about my favorite non-toxic furniture company, and scroll all the way to the bottom for a Medley discount code!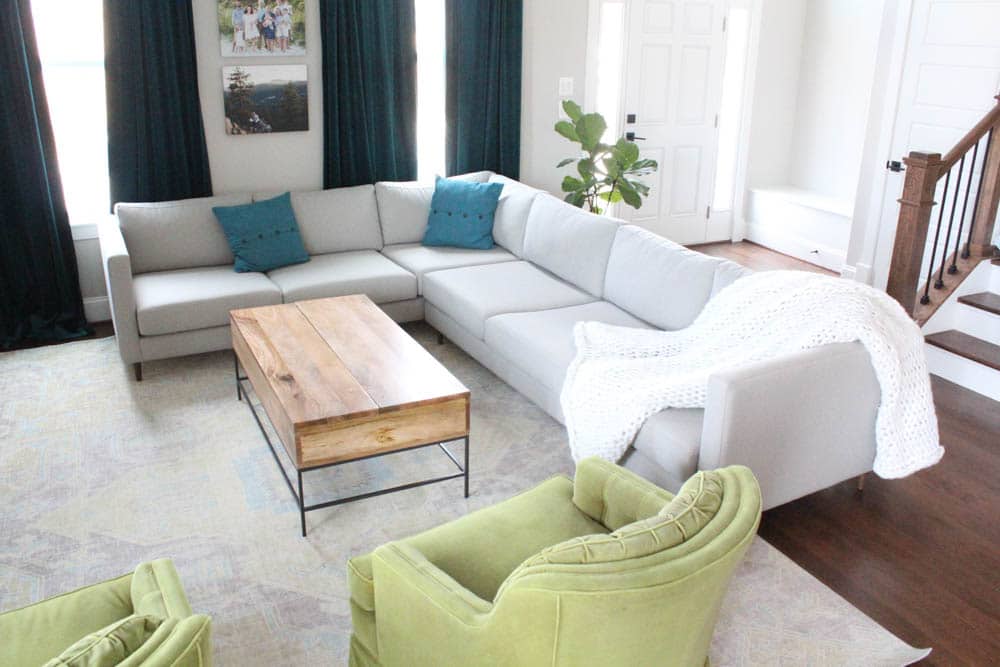 My Favorite Non-Toxic Furniture 
There are so many things that go into building and finishing a home… We know once our custom-built home was finished, we wanted to really prioritize non-toxic furniture. 
Record scratch – you're telling my FURNITURE can be toxic??
I know. It's always a bummer to find one more thing in your life that's exposing you to harmful chemicals. But yes, your furniture can indeed be toxic. We will dive in more below so you can learn more about how to prioritize getting non-toxic furniture, too.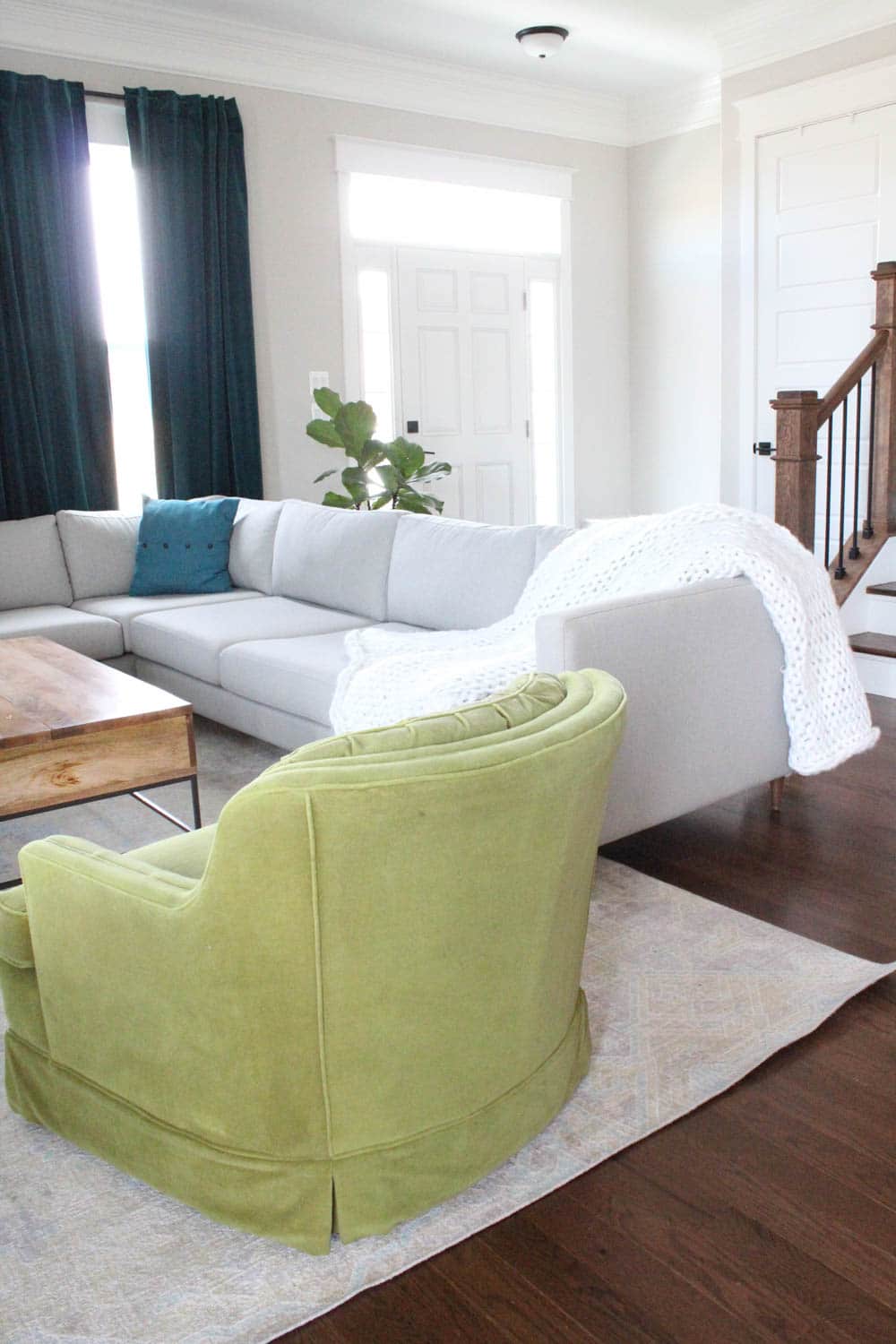 What makes furniture toxic? 
The biggest concerns and most toxic chemicals found in furniture are formaldehyde and azo dyes (known carcinogens), VOCs (Volatile Organic Compounds), flame retardants, heavy metals, pesticides and wood preservatives, and phthalates. 
How can you tell if furniture is non-toxic?
So much of our furniture is mass-produced and laden with chemicals, that if a furniture company is working hard to ensure that their materials and processes are non-toxic, they will do everything they can to let you know. We'll discuss the list in more detail in this post, but this list will give you a high-level overview.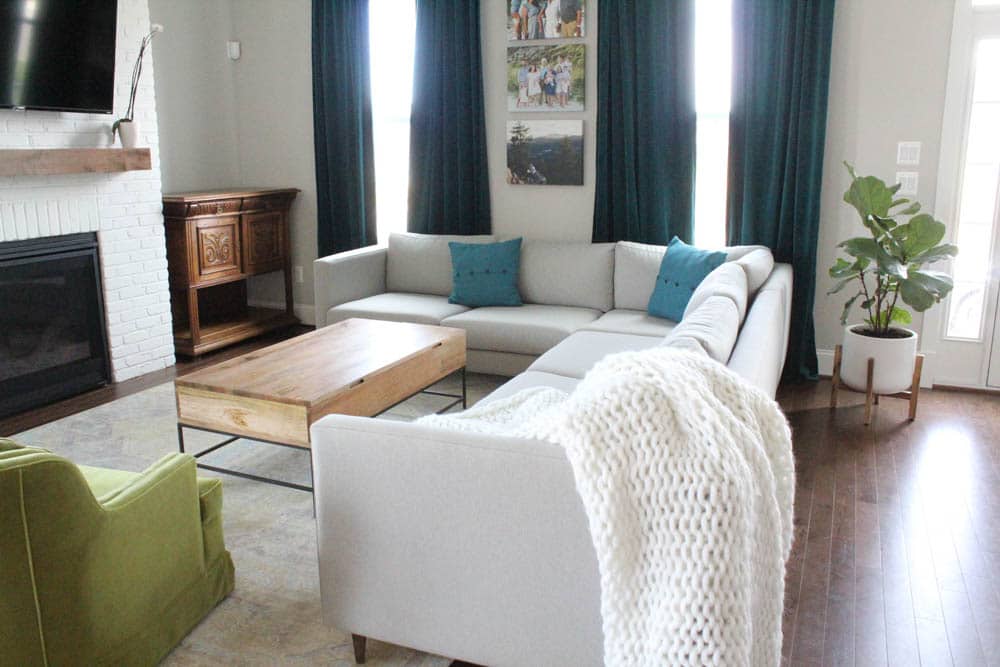 Some things to look for in non-toxic furniture are: 
Certified organic latex or

CertiPUR-US®-certified foam (for upholstered furniture)

Wood that is

domestically-sourced in the US, FSC certified, and finished with naturally no-VOC materials like waxes and oils

Exterior and lining fabrics should be natural fabrics like organic cotton, linen, hemp, and wool.

Alternatively, find synthetic fabrics that are recycled and Greenguard certified
Now that we've gone over some of the heavy hitters, let's go more in-depth into what make furniture toxic, piece by piece. 
Are Sofa Cushions Toxic?
The cushions of a sofa are typically made from petroleum. Polyurethane foam off-gases harmful gases into your home. Unfortunately, for upholstered furniture, it is often also finished with flame retardants, which are incredibly toxic. 
Examples of flame retardants to avoid: pentaBDE, octaBDE, decaBDE, perchloroethylene, bisphenol A and triclosan.
Non-Toxic Sofa Cushions / Natural Foam Options: 
The two more natural options for foam are: certified organic latex and CertiPUR-US®-certified foam. 
CertiPUR-US®-certified foam has to be made without flame retardants, heavy metals, formaldehyde, phthalates, or ozone depleters, and are low-VOC (less than 0.5 ppm). 
Organic Latex is made from the sap of rubber trees. 

Are sofa frames toxic?
With the frames of the furniture, the wood can be made of particle board or MDF, which both use toxic glues to hold all of the pieces together. These glues off-gas harmful toxins into your home. There are also formaldehyde-containing glues used to hold the frame together, which causes the same problem. 
Frames and finishes can also contain VOCs. If a manufacturer uses low or no VOC finishes, they will likely be advertising this as a benefit of purchasing with them. 
Eco-friendly and Natural Sofa Frame Options:
The way to go when it comes to wood frames is natural hardwood. Ideally it is domestically-sourced in the United States and FSC (Forest Stewardship Council) certified. This makes it not only the most toxic-free choice, but also the most environmentally friendly choice.  
What are the most toxic-free sofa fabrics?
Some great natural fabric options for your sofa are organic cotton, linen, hemp, and wool. I say organic because crops like cotton and linen are heavily sprayed with pesticides. Since the fabric is the part of the sofa that you'll actually be coming into contact with, organic is the best choice. Fun fact: farming organic cotton produces around 46% less carbon dioxide than conventional cotton farming. 
If you are going to go with synthetic fabrics, be sure to look for recycled materials and Greenguard gold certified. 
And remember- it's not just the exterior fabrics that matter. Take into consideration the lining fabrics that are used as well.  
Do all couches have formaldehyde? 
No, not all couches contain formaldehyde. There are companies that use hard woods in their frames and that don't use formaldehyde at all in their manufacturing practices.
The Safest Furniture | My Favorite Non-Toxic Furniture (Medley Home Furniture Reviews)
My new favorite non-toxic furniture that we decided to go with for our sectional is from Medley, and I can't wait to tell you more about it! 
My gorgeous sectional from Medley has finally arrived and I am over the moon happy with how it looks in my home. When deciding to buy a piece of furniture as important as the sofa in my living room, I knew that it had to fit within the following criteria as described in detail above: no harsh chemicals, eco-friendly and sustainable materials, quality, and design. Medley has met this criteria and even surpassed it with their amazing customer service. 
The ground floor in our new home is an open plan concept which means that the living room, dining room and kitchen are completely open. As I began to furnish my home, I knew I wanted pieces that are stylish and functional, but can also stand up to a years of use. 
It was also imperative to me that the items that I bring into my home are as harmless to me and my family as possible. One of the reasons we purchased such a large sectional was because we plan on spending loads of time sitting, reading, working, talking and watching TV and even sleeping on it (who doesn't love to doze on the sofa in front of the fireplace on a snowy day?). I don't want my face or my kids faces up against synthetic fabrics or natural fabrics loaded with pesticides.
Based on our space, we chose the Mota L Sectional XL with a left-facing return.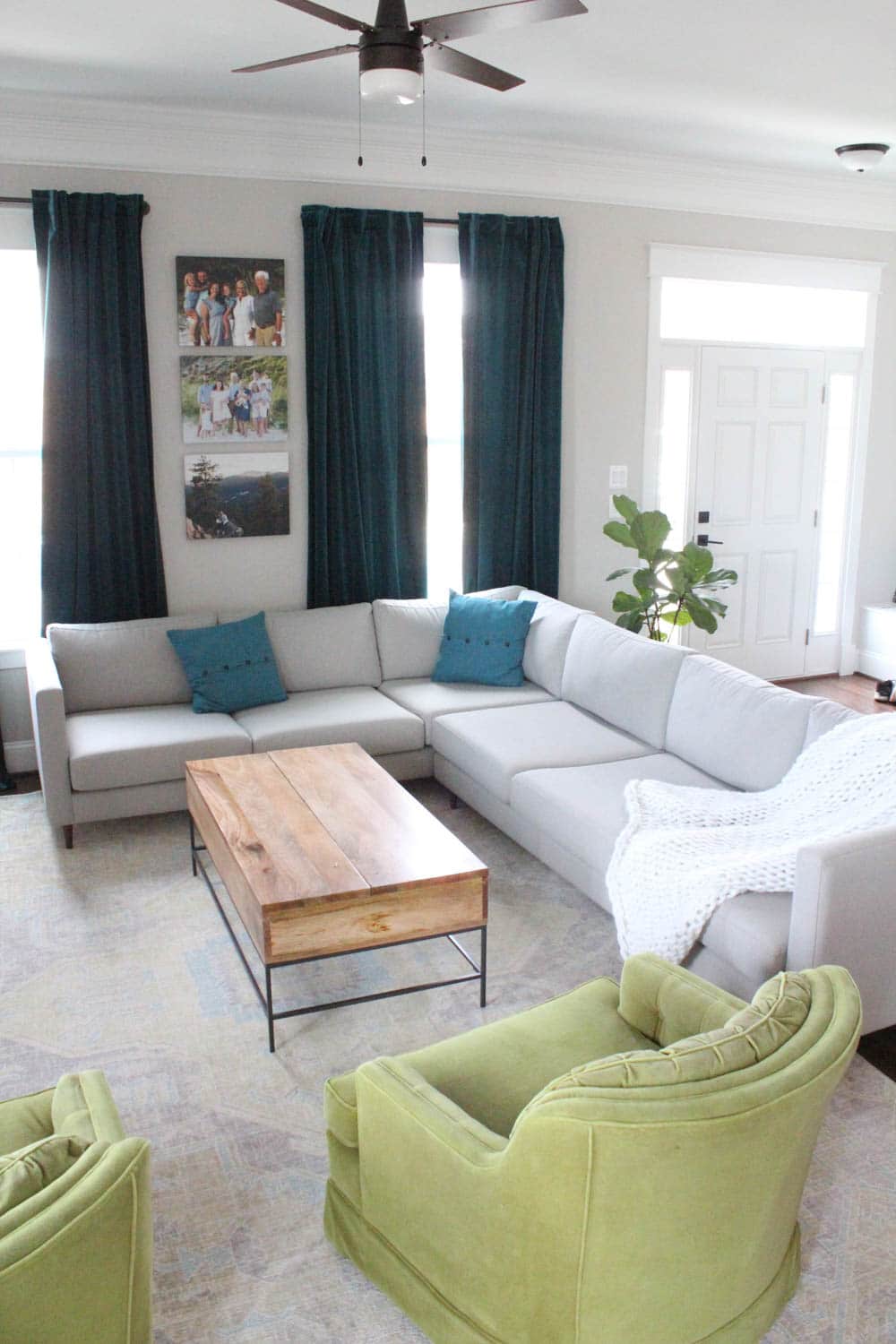 Our Medley Sectional met all of our qualifications. Here are the details: 
Made domestically in California

CertiPUR-US®-certified foam

Texture Haze Fabric: 100% polyester (73% Recycled Repreve® Polyester and 27% Virgin Polyester)

The wood is domestically-sourced in the US, FSC certified, and finished with naturally with beeswax, carnauba wax, and olive oil

The frame is kiln-dried domestic solid Alder hardwood, corner blocked for strength.

The legs are Thom 5″H Cafe Leg

We kept all of the specifications standard
Medley Discount Code
Last but not least, I have a Medley Discount Code for you! Click here and use the code OLIVEYOUWHOLE5 to get 5% off! Enjoy!