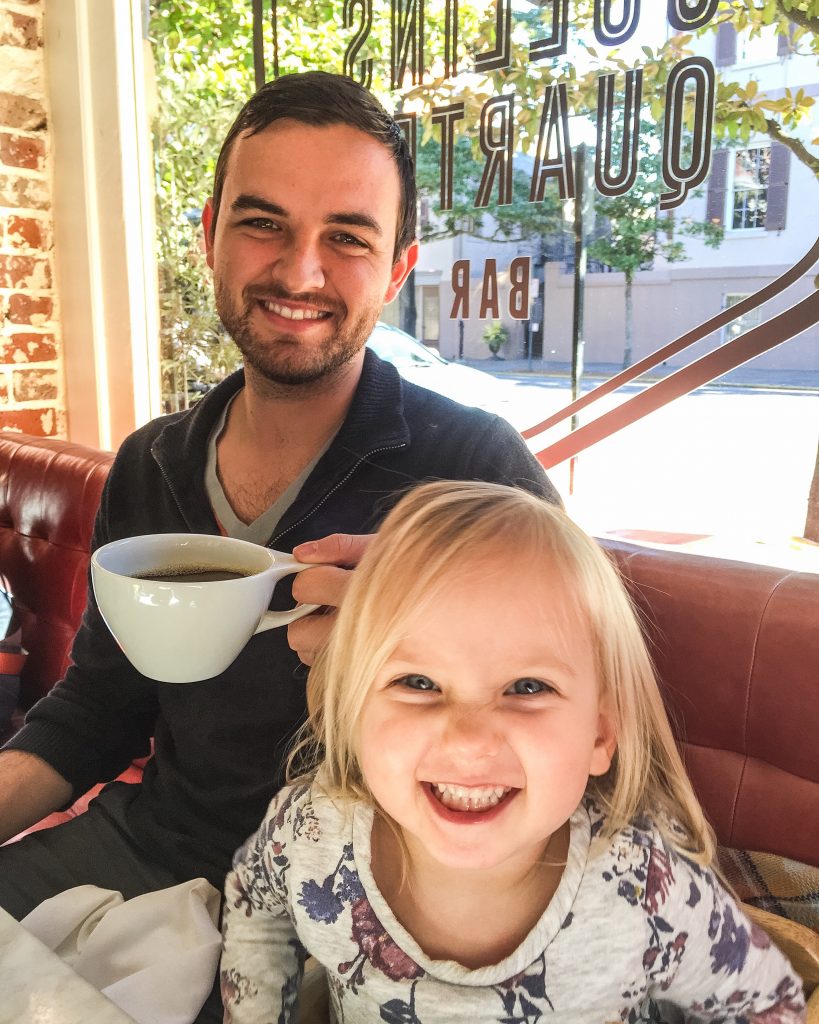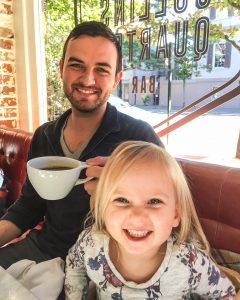 For my husband's week off for vacation, we went to Savannah, Georgia for a few days! It's relatively close to Atlanta, where we live, and we used to live there for two years, so we got to reunite with some of our dearest friends! It was a sweet trip! And staying close to home was nice since we do still have a 3 month old and all! 🙂
---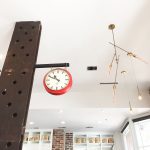 The best meal of our entire trip was at a new-to-us restaurant called Collins Quarter. It specializes in breakfast and brunch, which usually isn't my favorite. We were majorly encouraged by multiple friends that it was absolutely delicious, so we went on our way out of town… It. Was. Incredible. I highly, highly suggest going if you're ever in Savannah. Since we were on a Whole30, we got a lamb burger and also the paleo Roasted Vegetables with a Caramelized Onion Purée.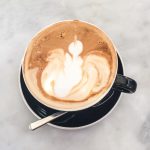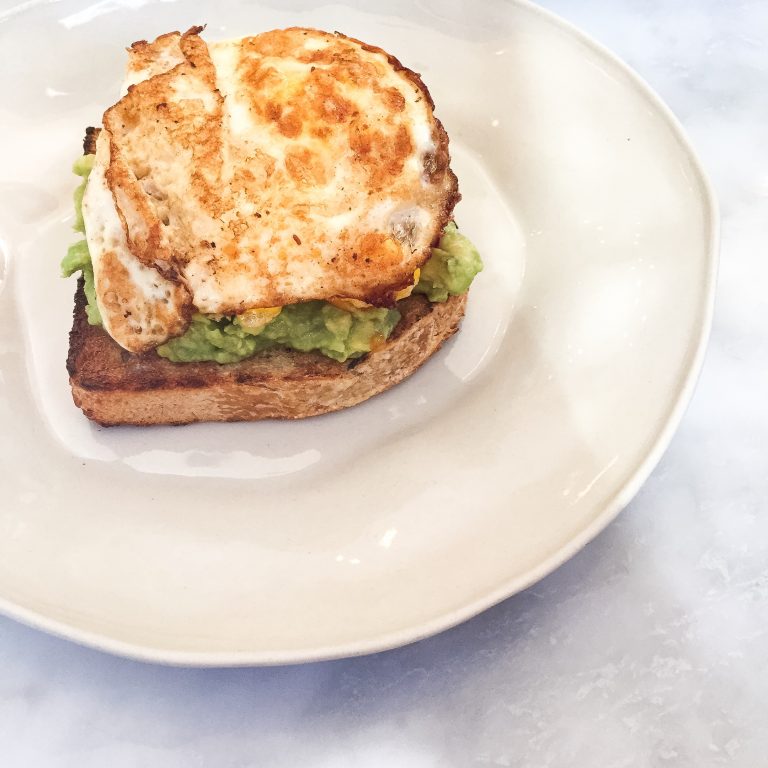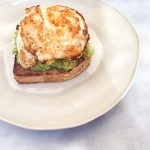 An always amazing perk was that they had almond milk, so I got a wonderful Whole30 approved almond milk latté… swoon! And even Ella (she's 2.5!) got a yummy, kid-approved, smashed avocado sandwich with an egg on top! It was supposed to be poached, but they cooked it over hard for her 😉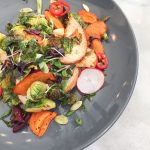 It was so delicious that the day after we got home, I immediately got in the kitchen to try to recreate this masterpiece! Thankfully, it was SO easy to make! I hope you enjoy the recipe below for paleo Roasted Vegetables with a Caramelized Onion Purée as much as we did!
Some tips for How to Roast Vegetables:
Be sure to cut all of the vegetables at the same thickness. For this recipe I recommend 1/8 in.
Make sure all of the vegetables are evenly coated in the oil mixture
Make sure the vegetables are evenly spaced on the cookie sheet- if they are overcrowded or on top of each other, they will steam instead of roast!!
You want these veggies just slightly charred, so be sure to keep your eye on the stove so they don't overcook! You may find that the vege
Print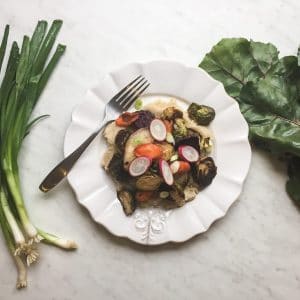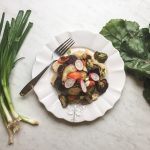 The Most Delicious Paleo Roasted Vegetables with a Caramelized Onion Purée
---
2

bags Brussels sprouts

3

beets

3

turnips

3

carrots

1

onion

1/4

c ghee, melted

3/4

c olive oil
Salt and pepper to taste
---
Instructions
Preheat the oven to 400.
Cut the vegetables all 1/8 in thick.
Mix the ghee and olive oil together, and coat all of the vegetables.
Arrange the beets on their own separate cookie sheet (because they will stain the other veggies!)
Arrange the other vegetables on a cookie sheet evenly.
Cook for 25 minutes, then stir the veggies and swap the trays (top to bottom and vice versa).
Cook for about another 20 minutes, or until the edges are slightly charred.
While the veggies are in the oven, use a tablespoon of olive oil and cook the onion on a stovetop for about 10 minutes.
Once the vegetables are done, take half of the turnips and the onions and blend them in a food processor until smooth.
Serve the roasted vegetables on top of the caramelized onion purée, and season generously with salt and pepper!
Want to save this Paleo Roasted Vegetables with a Caramelized Onion Purée Recipe for later? Pin it here!