I am SO excited to share Inga's Whole120 Results!! Yes, you just read that right… Whole120!! She started with a Whole30 and kept on going… The picture above shows her before picture in the top left, then progressively every 30 days until her 120 day mark- can you believe the difference?
Find Inga at @whole30inga on Instagram, where we met! Also @paleobailey, who we have also featured her story on this blog, visited Inga in Iceland in August!! Can you believe how small and wonderful this Instagram community is?! I love it!!
And if you're inspired by Inga's story to start your own Whole30 journey, I can't suggest enough that you start by getting this book + cookbook! It has all of the Whole30 program guidelines plus 150 easy and delicious compliant meals!
---
About Inga, in her own words:
My name is Inga Gudrun Kristjansdottir. I'm 37 years old living in Reykjavik, Iceland. I'm married and a mom to two beautiful boys, Ulfar Ingi is 3 and a half years old and Hedinn Hinrik is 15 months old. I'm an educated teacher with a double masters degree in Child development and educational studies and also in Educational and career counselling. I'm also educated in criminology and have been doing research in that field, for instance a longitudinal research inside the Icelandic prisons where I looked at correctional benefits of education as well as a research on the experience and interests of students at the Icelandic Law Enforcement Academy. While working for the Ministry of education I've done research on school dropout here in Iceland, a special interest of mine.
My family, running and conducting research are my passion in life along with teaching and guiding young academics on their own research work. I've been teaching at the University of Iceland for the last few years. While I never intended to become a teacher, it's the most unexpected joy I've ever found.
Practicing meditation, mindfulness and gratitude are also a big part of my life.
Where/ when did you first hear about Whole30?
I stumbled on it through a complete coincidence on instagram – then again… there is no such thing as coincidence 😉
When was your Whole30?
I started January 1st of 2016 and decided to try for 30 days – it wasn't long before I noticed how clean eating was improving my health so I changed it into Whole100 – later I decided I couldn't just stop in a middle of a round so I did a Whole120 that ended at April 29th. I haven't really stopped because 3 days later I started a new round ☺
What was the biggest challenge you overcame during Whole30?
The reason I wasn't sure I was gonna be able to reach day 30 was because of Pepsi max, that along with letting go of having milk in my coffee were the most difficult things I overcame. When I had proven to myself that I was able to let go of these two things I knew I could do anything and nothing was impossible. I indulged carefully for 3 days after finishing Whole120 and stayed away from those two 😉
What are some of the Non Scale Victories you experienced?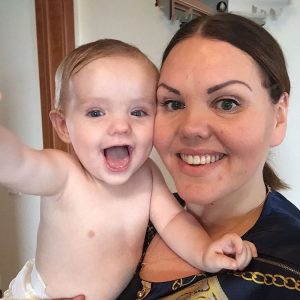 When I started my Whole30 journey my only goal was to lose weight, little did I know… 😉 It's because of all the Non Scale Victories I doubt I'll ever really let go of Whole30. It's a goal to stay Whole30ish and on Paleo for the rest of this year ☺ For example when I started I did really not like to cook or maybe I found it a bit intimidating and this is only one example of how my relationship with food has changed. Now I'm mindful when I grocery shop, I'm mindful when I choose what to eat, I'm mindful when meal prepping and I'm mindful while I eat my food. Mindful eating had been a goal for a long while and I was always trying, but now I do all of these things effortlessly because of that Calm mind you receive when eating clean – the blood sugar levels are always even and to me that is one of the biggest benefits I've gained. a Calm mind makes it so much easier to be mindful at all times and helps you focus on what you're doing, it has also helped me reach my goals at the gym and when I go running – also my fitbit watch shows how much my rpm has dropped since January and I consider that a big win for overall health.
I love how this Whole30 journey has impacted all of my family, everybody is eating healthier and I love being a positive role model to my little ones when it comes to food. Also there is hardly any food waste at our home anymore, I like to call that a victory. I also love my new relationship with food, it feels so good to be in control and I think I can say for sure I haven't had any stress eating all this year, but that used to be a habit of mine.
I'm a type 1 diabetic and in the 17 years with the disease I have never needed this little insulin. Blood results also show how much my body appreciates how I'm taking care of myself through clean eating.
I feel the best I have in a long time – both physically and mentally – I've always had a good confidence, but now it's better than ever. Reaching my goals and clean eating did that.
What was your scale victory? 🙂
After the first 30 days I lost 23.3lbs during #januarywhole30 and they kept coming off and in the end I had lost 62.3lbs after the Whole120 – From the beginning of this year I've lost in total 66lbs while doing Whole30 and to say the least I'm surprised, this is much more than I dreamt I could lose in a year then let alone in 4 and a half months.
Do you have any words of wisdom for anyone currently doing a Whole30?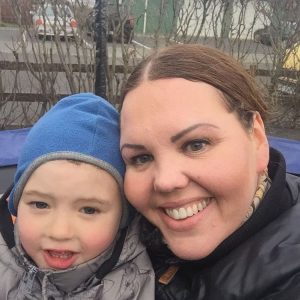 Anything is possible for 30 days and the rewards you get are so much more than just the few pounds you'll drop. After those 30 days your body gets the chance to really tell you what suits you and what doesn't. My body is thanking me everyday on this #whole30journey and I love the whole progress – I would like to encourage people to use Instagram for accountability, I'm so glad I started to post photos of my food and I'm sure it has strengthen my commitment towards Whole30.
Also I would like to encourage mothers with young babies to consider doing a Whole30, I just realized that it wasn't a given thing to focus on myself while having a little one. All of your love and focus goes automatically into caring for the baby and at the same time it's so easy to forget about yourself. My younger boy was 4 months old when I started and it was just perfect timing.
What is something you wished you had known before starting Whole30?
That it is possible, then I wouldn't have waited for a whole year to start!
And if I can, everybody can do this. Before I may have had more Pepsi max running through my veins than water – so that's a nice change 😉
Are there any specific meals or recipes you loved during your Whole30?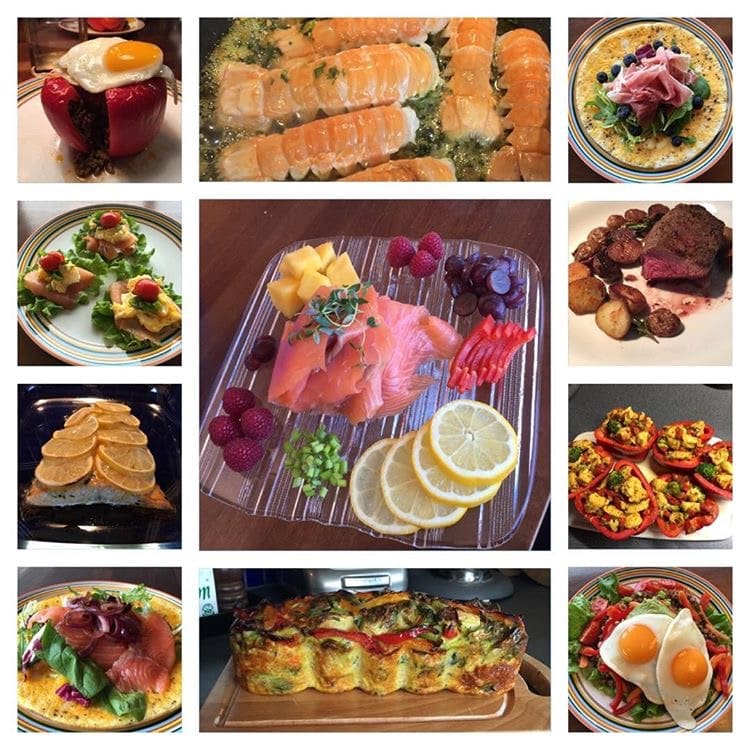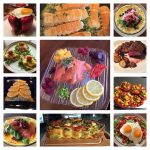 I've got to stay true to myself and mention smoked salmon, healthy fats that are good for your skin and metabolism. I'll start to miss it if I haven't had some in a few days 😉 So yes smoked salmon, scrambled eggs, lettuce and cherry tomatoes – can't go wrong if you've got those things mixed together.