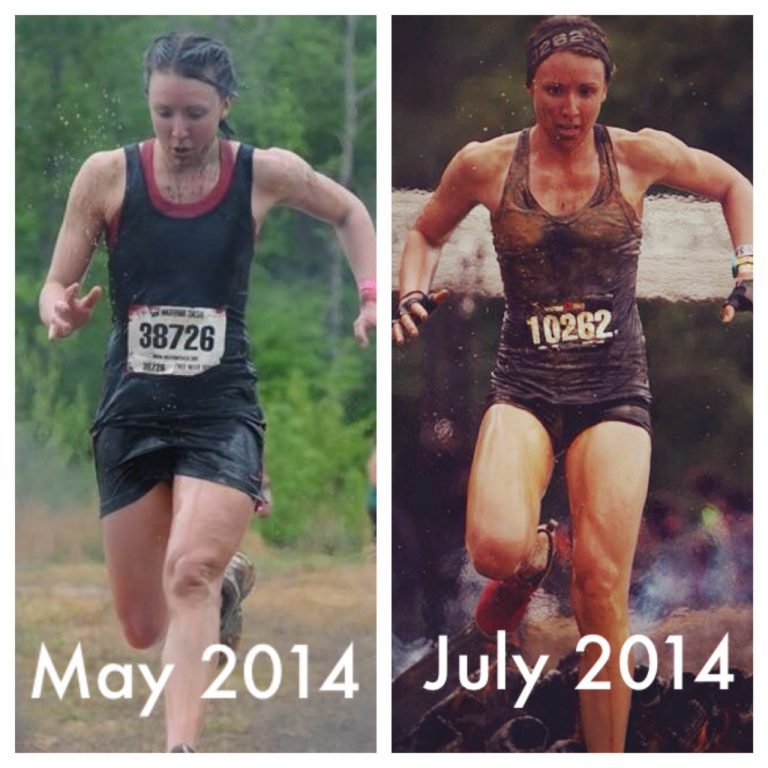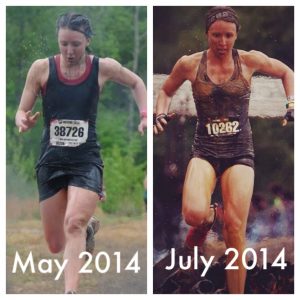 Meet Amanda of the blog The Primal Pencil! She is an engineer and a book worm, so when she started following a Paleo/Primal diet in July 2013 she naturally started absorbing as much information as she could. She started her blog to share everything that she was learning. Even though her educational background is engineering, nutrition and health have become her hobby and her passion. She am married, and she and her husband have a dog and two cats. She loves reading, weight lifting, yoga, playing soccer, and binge-watching Netflix.
Where/ when did you first hear about Whole30?
I can't remember exactly when I first heard about the Whole30; it was somewhere in the fire hose of information I discovered after first switching to Paleo. However, I did read It Starts with Food, by Melissa and Dallas Hartwig, and I knew that the Whole30 was the next step that I needed to take in improving my health.
When was your Whole30?
My first Whole30 was in November 2013. My second was in January 2014. I just completed my third in July 2014. Each Whole30 was a completely unique experience! I completed the first two as elimination diets, and I completed the third to support my training for my first Spartan obstacle race.
What was the biggest challenge you overcame during Whole30?
Dealing with other people's reactions was my biggest challenge. I was never overweight, nor did I have any severe health issues. I hated having to explain the diet to my friends and coworkers; they would politely nod, but I could tell they thought I was being ridiculous. I also hated ordering at restaurants and feeling like a pretentious jerk. There was one time in particular when I sent a salad back because it had cheese on it; later that evening I felt so awful about it that I cried. I just had to keep reminding myself that the Whole30 was for me, not for them.
What are some of the Non Scale Victories you experienced?
In my first two Whole30s, I realized just how badly I was addicted to sugar. During the last Whole30, I'm pleased to report that I am finally overcoming my sugar demons! I don't even think about our candy jar most days, and when I do it's very fleeting and easily overcome. However, I recognize that I have partially replaced candy with dried fruit and nuts, so now I'm working on that. It's amazing how the Whole30 helps you tune in to your body's needs.
In this last Whole30, my other victory was successful preparation for my first Spartan obstacle race! Spartan races are notorious for being more grueling than other obstacle races, so I really wanted to bump up my training. With cleaner eating I was able to get the most out of my training and therefore be as prepared as possible for the race. On race day I had the strength and energy that I needed, and I ended up placing in the top 9% for my age group! The picture above on the left is the end of the Warrior Dash, while the picture on the right is the end of the Spartan Sprint.
What was your scale victory? 🙂
Like I mentioned before, I was never overweight, but each Whole30 definitely tightens everything up. The biggest scale victory, though, is learning to not worry about the numbers. I used to weigh myself everyday, especially after a day of poor eating to punish myself. I'll still weigh myself every once in a while, but mostly just out of curiosity. I won't allow myself to check the scale after eating unhealthy food anymore.
Do you have any words of wisdom for anyone currently doing a Whole30?
Understanding the reasoning and the science behind the Whole30 rules is really helpful for anyone currently completing a Whole30. First, you need to be able to defend why you're doing the diet to the people who will inevitably question you. When other people don't understand the Whole30, they might think it's just some trendy diet or might even think it's unhealthy ("But you're missing out on all those healthy grains!"). If you can give them a knowledgeable and confident explanation, they're much more likely to respect and support you in your Whole30 (and might even consider trying it themselves!). Second, if you understand the reasoning behind the Whole30 program rules, you'll embrace the spirit of the program and be more likely to stick to the diet. You'll also make better food decisions without constantly needing to refer to the "Can I have…?" forums on the Whole30 website.
What is something you wished you had known before starting Whole30?
My first Whole30 was incredibly stressful, first because I was on business travel for two weeks in the middle of it, and second because I was more worried about "Whole30 perfection" than I was about actually improving my health. One of the major goals of the Whole30 is healing your relationship with food, but during my first Whole30 the relationship clearly got worse. I should have stopped and reevaluated my mindset before trying again. Although I will say that I appreciated my second and third Whole30s so much more in comparison to that first one!
Are there any specific meals or recipes you loved during your Whole30?
I absolutely love all of Melissa Joulwan's recipes, which are nearly all Whole30 compliant. I have both of her books, Well Fed and Well Fed 2, and during a Whole30 I love to pick one or two of her recipes a week to make. She writes the blog theclothesmakethegirl.com and shares many of the Well Fed recipes there.