Are you interested in seeing others' Whole30 Results? Be sure to follow Wholly Mama Moly on Instagram and check out her website! I feel like she's continually doing Whole30's, so follow her for even more Whole30 Results! 🙂
Tell us a little bit about yourself!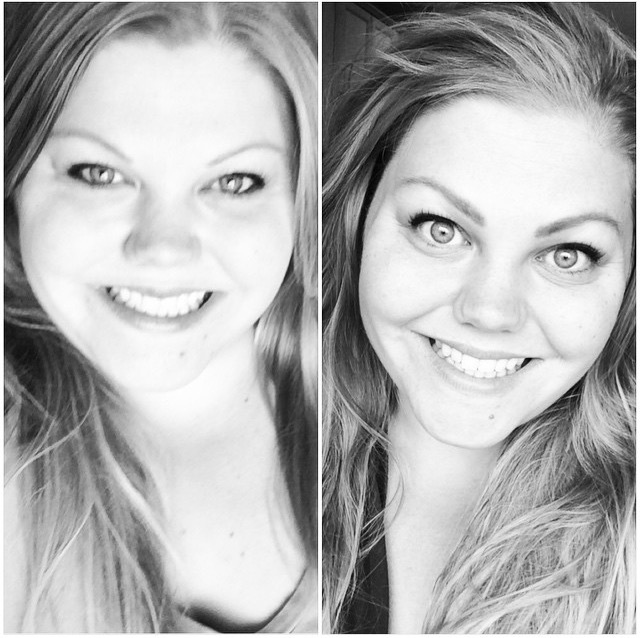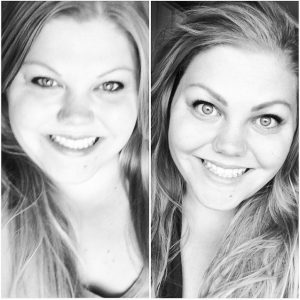 Wow, I really don't even know what to say….
I live in Calgary, Alberta, Canada. I cannot imagine anything better than living near the mountains, and no, they never get old!
I'm a stay at home mama to my 22 month old little man, and I absolutely love it! What I didn't love, was being so overweight I couldn't do anything with him, or so obsessed with food that I couldn't appreciate every little one of his milestones. I'm also married to a wonderful man! He's loving and supportive, but most importantly: he's always up for trying my newest Whole30 recipe!
My parents moved across the country to be close to us once our son was born. I love having them near, my family is my life!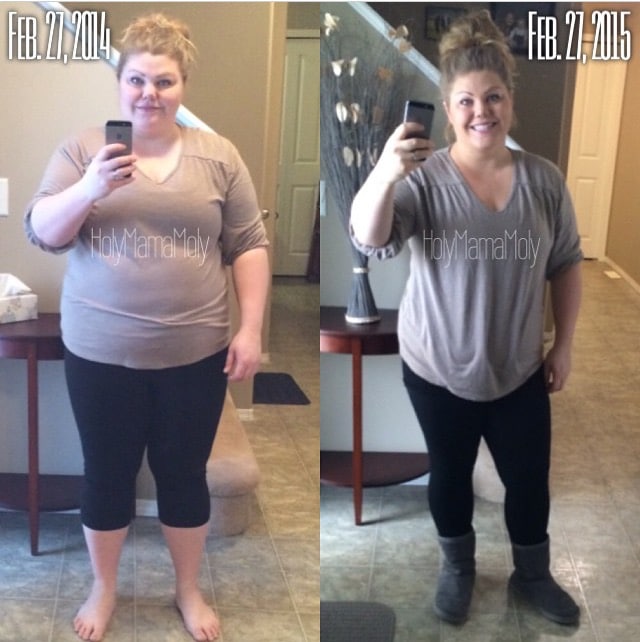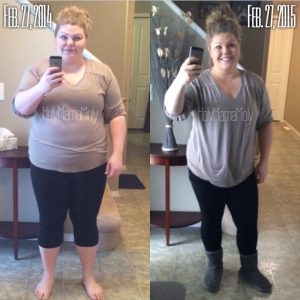 My decision to do Whole30 wasn't hard, I couldn't stand looking at myself in the mirror, and was so ashamed that nearly a year after my son's birth, I was back up to the weight I was at right before I gave birth to him. I was willing to do anything, but I didn't stick with anything for long. To this day, I am so grateful that with Whole30, it just clicked, and I am able to keep going back to it when I falter in everyday life. I researched the amazing resources in the book and online, and I continue to put into play all the healthy habits I've learned along the way.
My main reason for doing Whole30, other than weight loss, was to try and tackle my anxiety. I used to be on anti-anxiety meds, but since starting Whole30 I haven't taken any. This is a huge victory for me, because I used to rely on them to take the edge off, and function in society. Whenever I start to feel it creeping up again, that's when I do another Whole30, because I know it works better than any pill!
My passions and hobbies are food/cooking, being a mom, travelling, losing weight, writing, sewing – a lot of random things, really.
I only recently got into exercising regularly, I've tried many times in the past, but it seems to be sticking this time. So this is a new passion of mine. Specifically: walking and weight lifting.
Where/ when did you first hear about Whole30?
I first heard about Whole30 on the blog Operation Skinny Jeans (www.operationskinnyjeans.com). Jess never did a Whole30 (if I recall correctly), and has since stopped blogging, but I will be forever in her debt for passing on the info!
When was your Whole30?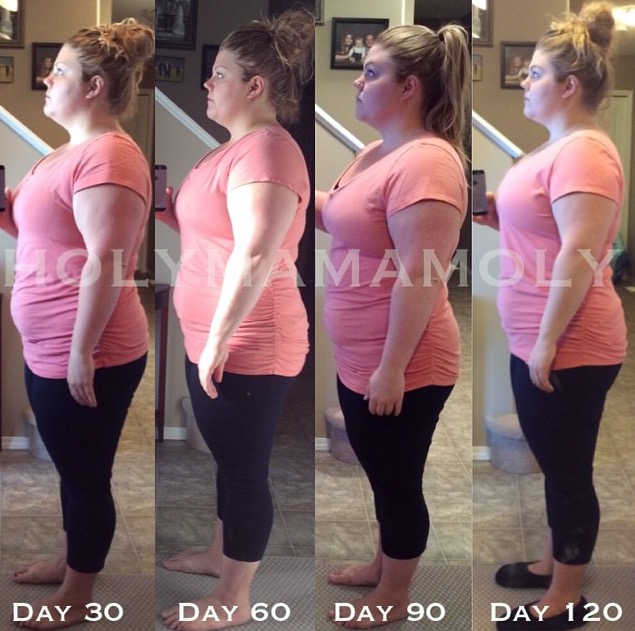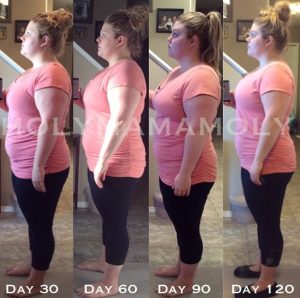 I started about a week after getting the book on May 13, 2014. I wasn't even done reading the book, but I wanted to jump right in before I lost my nerve. I completed my first Whole30 in June, but quickly fell back into old habits, so I knew when (not if) I did my next Whole30, I would most likely be extending it to try to solidify the healthy habits. I began my second Whole30 in July 2014, extended it to a Whole45, and then to a Whole100. I ended up doing a Whole120 to support Jaclyn (@squatsandsparkles) as she finished off her Whole100. I also completed my most recent Whole30 in February of this year.
I blogged my first and sixth rounds of Whole30 daily. I have a Whole30 page on my blog where I update everything Whole30 related that I post.
What was the biggest challenge you overcame during Whole30?
I guess the biggest challenge was growing a backbone. I was always the one who was like, "cake is being served? Sure, I'll have a slice," "You want pizza for dinner? Ok, I'll order it," "You just opened a bottle of wine? Well, I guess I'll have a glass." I never actually stopped to think, "what do I want?" before Whole30. Having the confidence to stand up for my beliefs is still relatively new to me, I was always the go with the flow kind of gal. It was kind of unexpected to gain this level of self-awareness and assuredness from Whole30, but it definitely changes more than just your waistline!
What are some of the Non Scale Victories you experienced?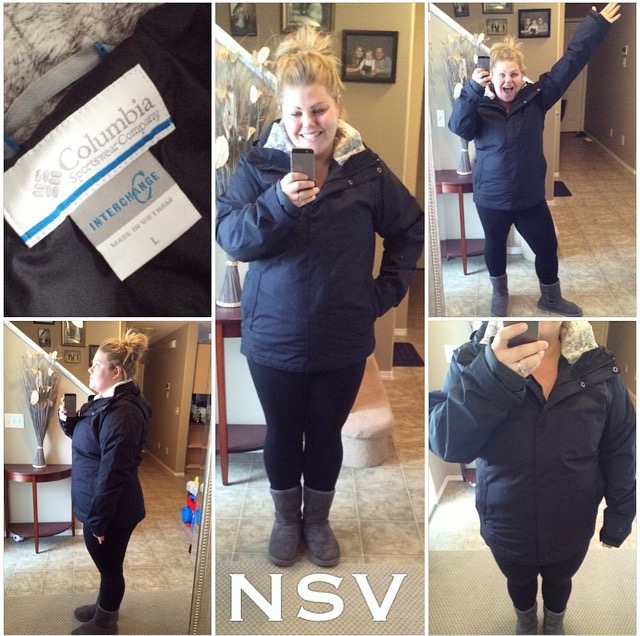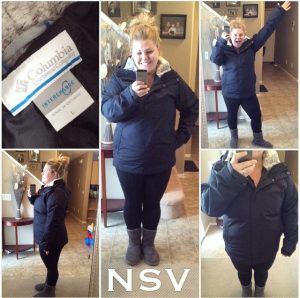 Where do I even start?
My wedding rings not only fit, but are now a bit loose!
I purchased my first winter jacket since High School, size Large (started 2014 squeezing into XXL)!
Doing a road trip to a family wedding and staying 100% compliant!
I was able to fit into my favourite jacket for the first time in years!
I am now able to keep up with my nearly 2 year old without being completely out of breath!
Better, deeper, more restful sleep, less anxiety, cravings are manageable….
I went from having a handful of colds a year, to only one (and it wasn't even that bad).
Complexion is worlds away from what it used to be, in a good way.
My belly doesn't feel like it's taking over the world! It really used to feel like I was pregnant 24/7 – 365, now it's shrinking daily!
I get to shop at stores that I used to just walk by with dreamy glances.
I am finally beginning to feel comfortable in my skin, and not at war with my body.
I have experimented with so many new recipes that I would have never even attempted before Whole30.
I have gained the confidence to try new things.
I don't hate what I see in the mirror.
I have met so many new friends through social media, all because of Whole30! (including YOU! ;))
What was your scale victory? 🙂
During my entire time on Whole30 in 2014, I got down to 200lb, which was a 55lb loss! I have recently started regular exercise and lifting, so I am trying to avoid the scale as much as possible. For that reason, I know I have since gained a bit back, but I seem to stay around 50lbs lost.
Do you have any words of wisdom for anyone currently doing a Whole30?
Make a different IG account for those 30 days to hold you accountable. I very luckily stumbled across the most amazing support system for Whole30 on Instagram. It continues to offer amazing ideas, as well as daily motivation and support. I don't know how I would've done all this without my amazing Whole30 family, and I don't see a reason for anyone to try. Embrace the free online support system, and maybe even make new friends in the process!
Make use of Whole30's free resources on their site. Check out the Whole30 Forum, and the Can I have…? page.
Whole30 (Whole9life) forum
Can I have…?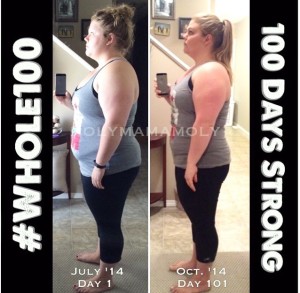 Take Pictures! It might seem silly to take them daily, but it's so motivating to have them to look back on and compare. I took a picture everyday, from the front and side, for my entire first Whole30. I would literally compare pictures that were only a couple days apart and see a definite difference! Your body changes so much during Whole30, and without the scale or measurements, pictures can help keep your sanity.
Write down all the reasons you're doing this (pains/problems), and make note of when any little thing changes for the better. This can also be super encouraging when you're not necessarily looking for a scale change.
Experiment with food! Research recipes online, and get creative. There may be a couple of recipes that you always come back to, but don't let yourself get bored.
Don't be afraid of sauces and dressings! I was during my first Whole30, but it definitely makes it more interesting (and bearable) to be able to experiment with making Whole30 versions of the ones you used to love, like Mayo, Caesar or Ranch dressings.
What is something you wished you had known before starting Whole30?
It gets harder before it gets easier. Keep in mind, your body is probably trying to reverse and correct years (most likely decades) of abuse done by food-like products, so the detox will not be all that easy. If you know you're in for a rough time to begin with, and have a plan for how to tackle it (napping, drinking loads of water, etc…), it'll make that first week a bit more bearable. Right when you're thinking "is this really worth it?" and wondering if you should give up, your energy will pick up, your skin will start to glow and you'll feel like you're on top of the world! It does become AMAZING, but you may have to face your demons (or dragons) first.
Are there any specific meals or recipes you loved during your Whole30?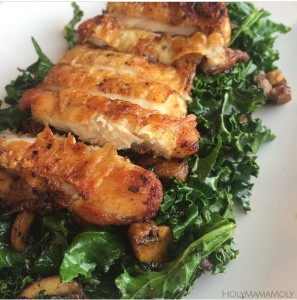 One staple meal for me that came out of Whole30 was GYHMP or Get Your Hash Moving, Porky. I created this meal, or really gave it a name, I guess, during the first couple days of my first Whole30. I wasn't a fan of conventional breakfast foods, and wanted something fun to have, that would make me look forward to mornings. I was also just starting to get back into walking, hence the name.
Nom Nom Paleo's Crackling Chicken has become a favourite in our home.
Primal Desire's Paleo Butter Chicken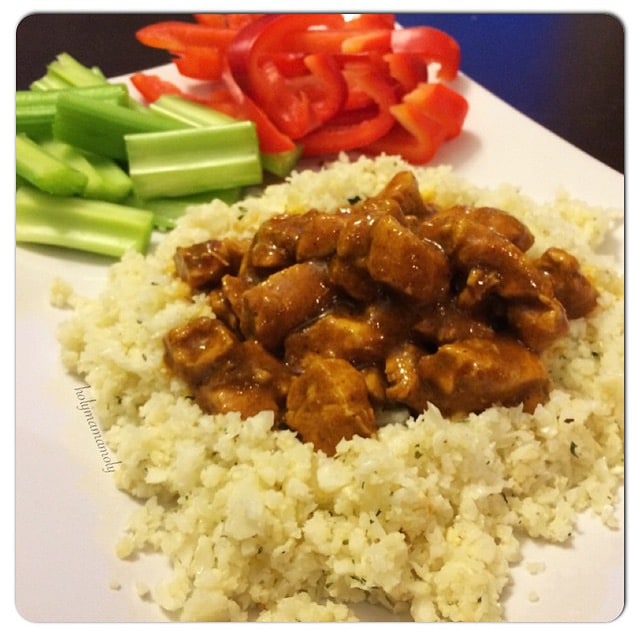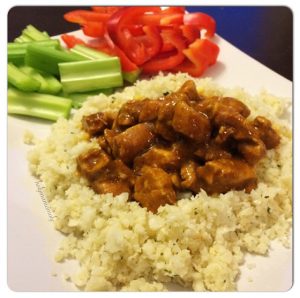 , we eat this at least once a week with Cauliflower Rice. Just make sure all of the ingredients you use are Whole30 compliant.
I am definitely not a chef, but I have some experience experimenting with Whole30 compliant meals. I have posted most of my more frequently used recipes on my blog, for future reference, and easy access for anyone who asks about it on Instagram.
Please check out some of Wholly Mama Moly's Recipes!!
Go-To Stir-Fry
Slow Cookers Stew
Shepherd's Pie
Lovage Chicken Soup
Tomato Meat Sauce
Baked Chicken Wings
Hash Patties
Caesar Dressing
Meatball in a Mushroom