HOW FUN is it that there is a Beautycounter Denver Store?! I joined with Beautycounter in 2016 mainly as an affiliate program for my blog… Then I realized its potential last July, and hit the ground running! When I started Beautycounter I was living in Atlanta…
We moved to Denver in June of 2018. Seriously, completely divinely, my mentors are in Denver! It's SO fun to have a team of like-minded men and women who are all passionate about spreading the message of safer skincare and cleaner cosmetics!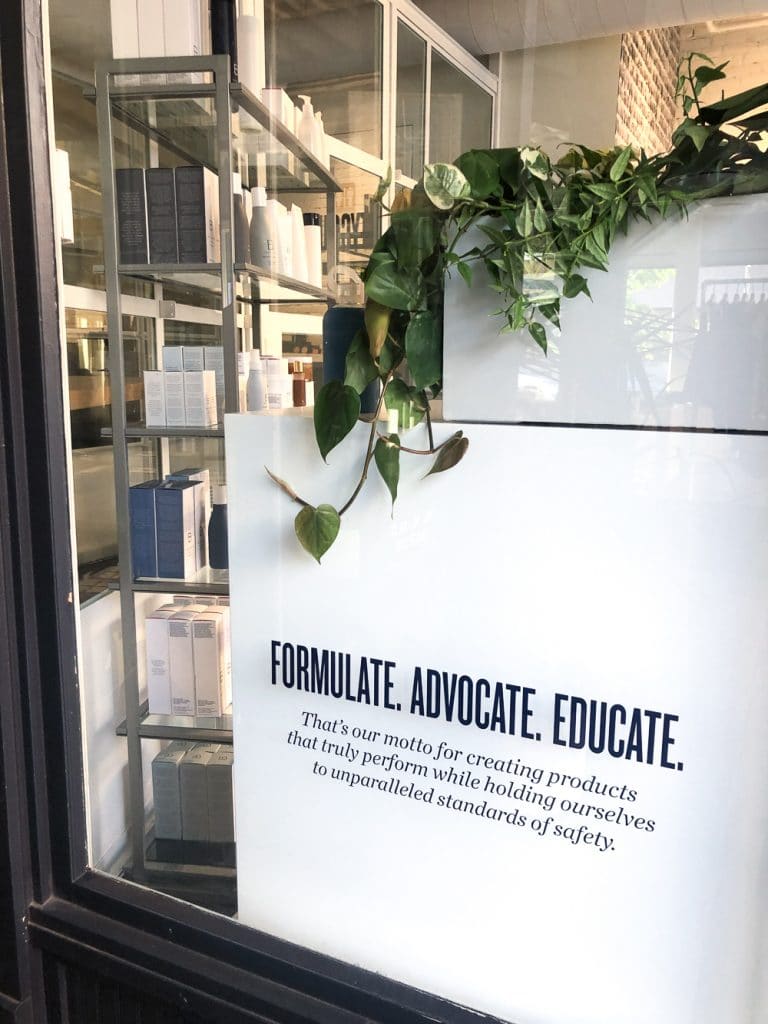 Then the Beautycounter Denver Store came almost immediately when I arrived! It was divine!
The store is small but mighty! It carries every single Beautycounter product! The only thing you can't purchase in the store is starter sets for new consultants and any pre-sales. Both of these are available online only.
Take a look at what's in the store!
I'd love to shop with you!! I LOVE helping you pick out exactly what would work for you! Shoot me an email at the address below and we'll set up a time to head to the store together!
*** If you mention that I'm your consultant when you shop (Caroline Fausel), please shoot me an email at beauty @ towering-sleep.flywheelsites.com and I would love to send you a thank you surprise!
Where is the Beautycounter Denver Pop Up Location?
Beautycounter Denver Store Address
Inside the Free Market at 1801 Blake Street Denver, CO 80202 (click for the Google Maps link!)
Beautycounter Denver Store Phone Number: 720-325-2082 Ext 4
Beautycounter Denver Store Hours: Sunday – Saturday 11am-7pm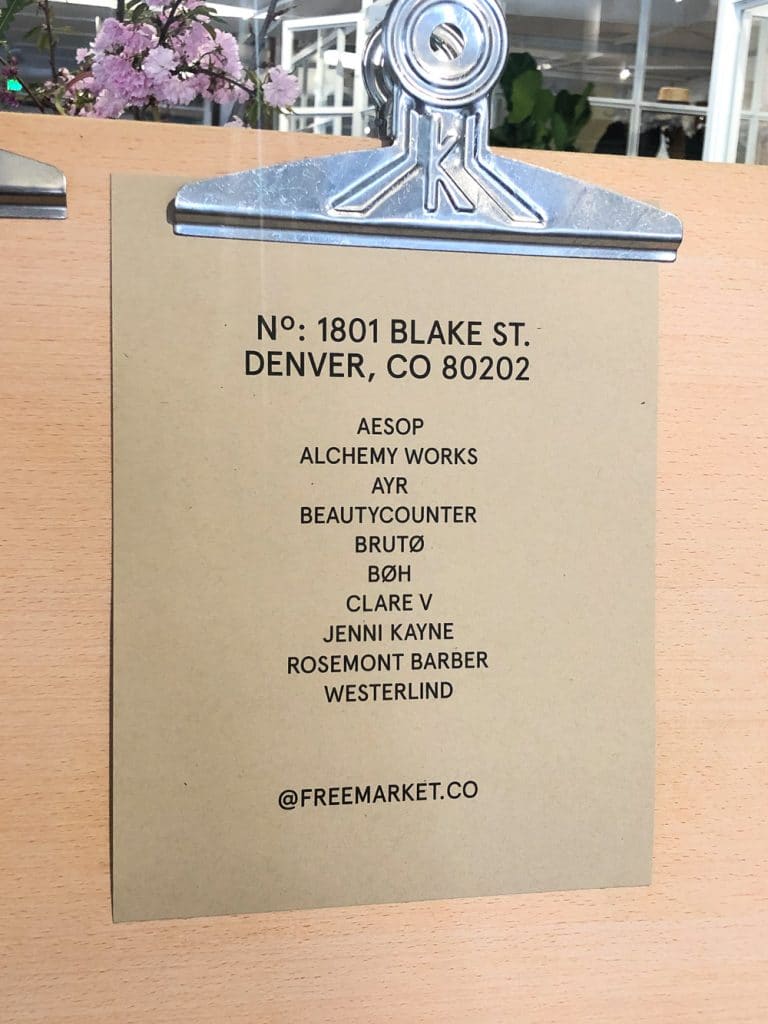 It is THE most precious store in the Free Market in Denver's Dairy Block! You can read a little more on the Free Market and other stores included here and about the Dairy Block and what's included here.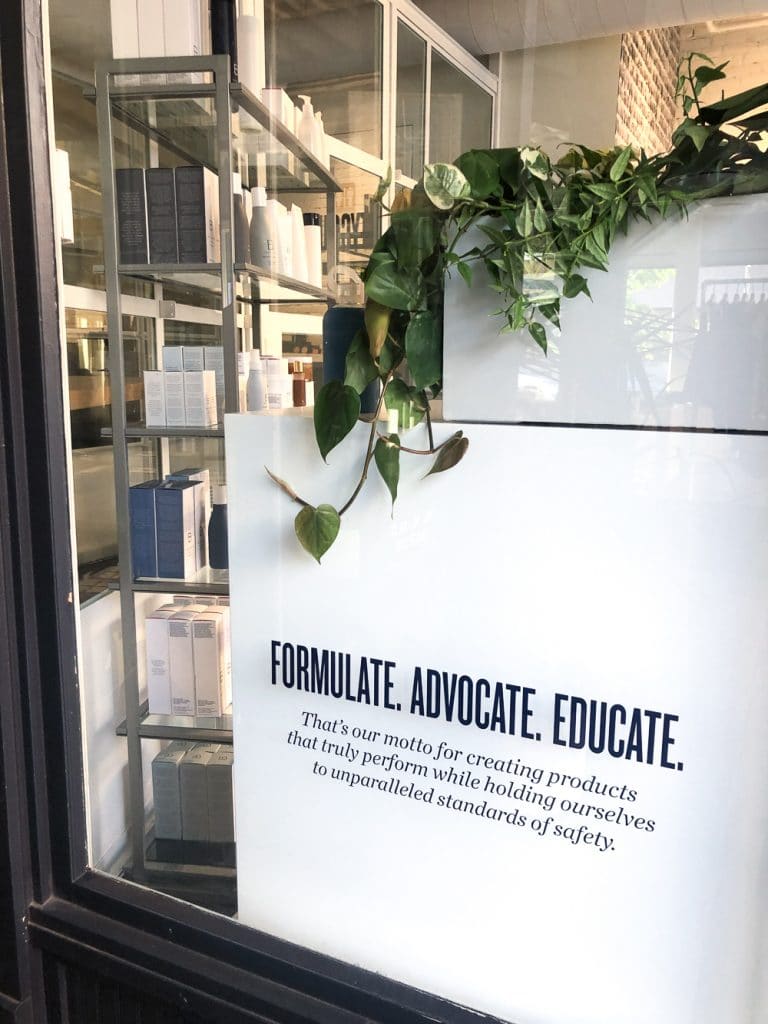 One of the questions I get a lot is:
As a consultant, does the Beautycounter store help or hurt you?
It 100% absolutely helps us as consultants! How? One thing that differentiates Beautycounter in the market is that we are a direct sales company, not a Multilevel Marketing Company. The difference is Beautycounter is available through consultants, yes, but it's also available online, in their few retail stores, and sometimes through specific partnerships, like their launch in Target.
I personally believe their desire to increase exposure with us, and not just through the word of mouth of consultants, is what led us to be the most Googled beauty brand of 2018.
Having these in-person stores in high-traffic cities like Denver, New York, and Nantucket gives the brand WAY more exposure.
When every single person shopping in the store is checking out, the wonderful employees ask them "Do you shop with a Beautycounter consultant?" This ensures that no sales are "lost" because someone shops at the store rather than your online link.
Additionally, the store is a GREAT resource for me as a consultant and leader within Beautycounter. My local consultants can use the store as a resource! I meet potential clients at the store weekly to show them all of the products and get them excited about joining this movement. While I have almost all of the Beautycounter product offering, it's nice to have everything out and ready to go in the store! Beautycounter corporate allows us to host after-hours events at the store, too!
If you can't make it into the store, feel free to shop Beautycounter online through my link here.
Interested in learning more about the clean beauty movement? Read more of my blog posts on this topic here!
Want to save this for later? Pin it here!