Since I make this bulletproof coffee almost every morning, I've been getting asked to post this Whole30 Bulletproof Coffee Recipe for AGES! I'm so excited to finally bring it to you!
I'm obsessed with miniature, to-go sized products when I travel (slash all the time!). I think it has to do with the fact that I'm so miniature? ?
I always take these on-the-go packets of Fourth & Heart ghee with me when I travel! I LOVE bringing my little frother and making either bulletproof coffee or chai tea on the go! It's a great way for me to start the day with healthy fats and proteins that will keep me satisfied!
I always thought I didn't like ghee because it was hard as a rock and difficult to use. I LOVE Fourth & Heart ghee because it is smoother than butter, and I argue it's even better ?
This Paleo + Whole30 Bulletproof Coffee Recipe is PACKED with healthy fats and tons of proteins from the Collagen Peptides! It's a great addition to your Whole30 Breakfast. Or some mornings when I'm in a rush, this will hold me over until lunch! Enjoy!
Print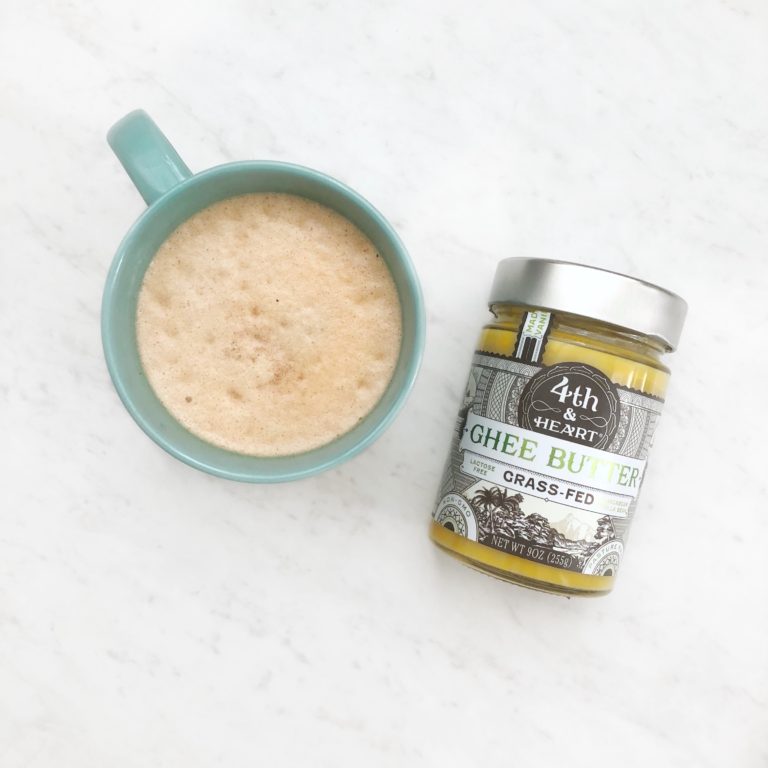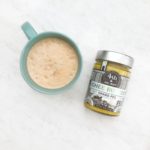 Paleo + Whole30 Bulletproof Coffee Recipe
---
---
Instructions
Blend in a high powered blender until it is to your frothiness preference! Pour in a mug and enjoy!
Do you have a bulletproof coffee recipe? What do you do differently? Share below!