While we don't necessarily suggest doing a full-on Whole30 during the Holidays for a slew of reasons, I still get requests for healthy, Whole30 Thanksgiving Recipes!
Some of you might have started a Whole30 in September, and you feel so great you're still going strong by the time the holidays come around. Maybe you need some great, Whole30 Thanksgiving recipes to get you through the holidays on solid ground.
Another reason I've heard for wanting Whole30 Thanksgiving Recipes is that you want to show how delicious Whole30 can be! Considering most Thanksgiving tables include ALL of your family getting together over a meal, that can be a great strategy. Maybe you've had incredible Whole30 Results yourself, and you want to share those amazing health benefits with friends or family members who could benefit from the life-changing results of the Whole30.
Or maybe you're not doing a Whole30, but you want some Whole30 Thanksgiving Recipes that are healthier, just-as-tasty renditions of the Thanksgiving recipes you've grown to know and love!
Regardless of the reason, this year I pulled out the big guns for you! I personally created tons of Whole30 Thanksgiving Recipes to fulfill all of my personal cravings! Since Cream of Mushroom soup is the basis for SO many Southern recipes, I knew I needed to whip up a Whole30 compliant version! Especially since it's the base for  my new Paleo + Whole30 Green Bean Casserole Recipe, too!
I also created a new recipe I'm SO stoked about! My grandmother made this Sweet Potato Casserole Recipe every single Thanksgiving… She was so sweet and would make a few different kinds for those who wanted it plain, with pecans, with marshmallows, or with pecans AND marshmallows…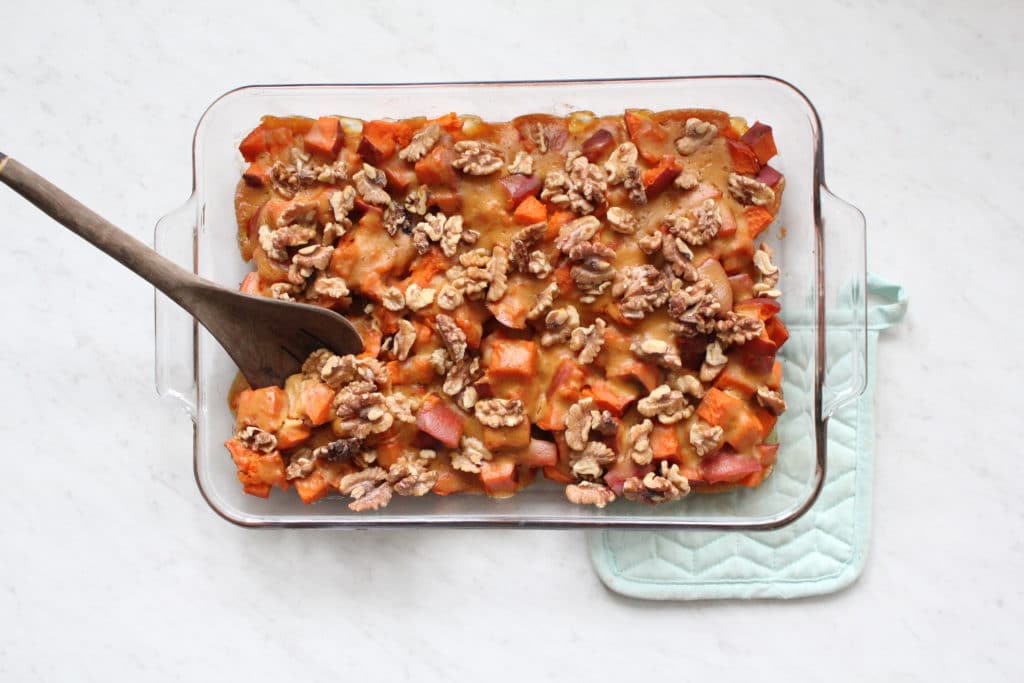 My Paleo + Whole30 Sweet Potato Casserole Recipe
Let's start with the Sweet Potato Casserole Recipe! Sweet potatoes are a MUST on your Thanksgiving table. These may be a little different than you're used to, but you will LOVE the orange flavor! If you're on a Whole30, top with pecans… If you're not, go ahead and throw some marshmallows on top and you will thank me!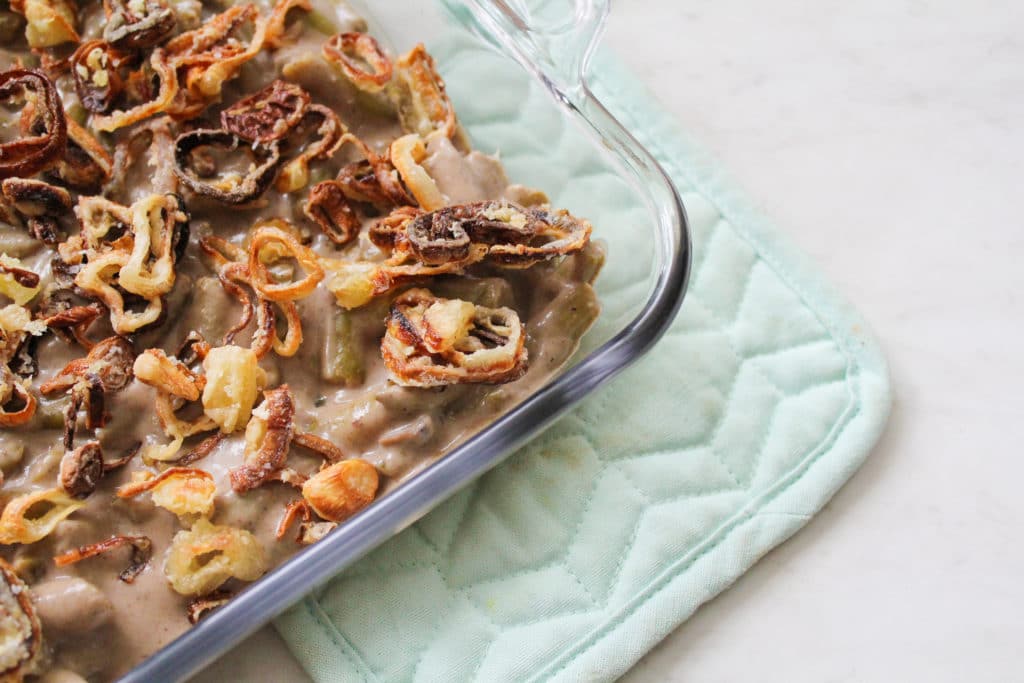 My Paleo + Whole30 Green Bean Casserole Recipe
Guys, green bean casserole is my FAVE. It's just SO stinking good. And I know I'm a healthy food blogger, but shoot. I'm all about the 10-minute, easy-peasy, original Green Bean Casserole.
This one is undeniably way more work, but it's exponentially more delicious! I hope you LOVE it.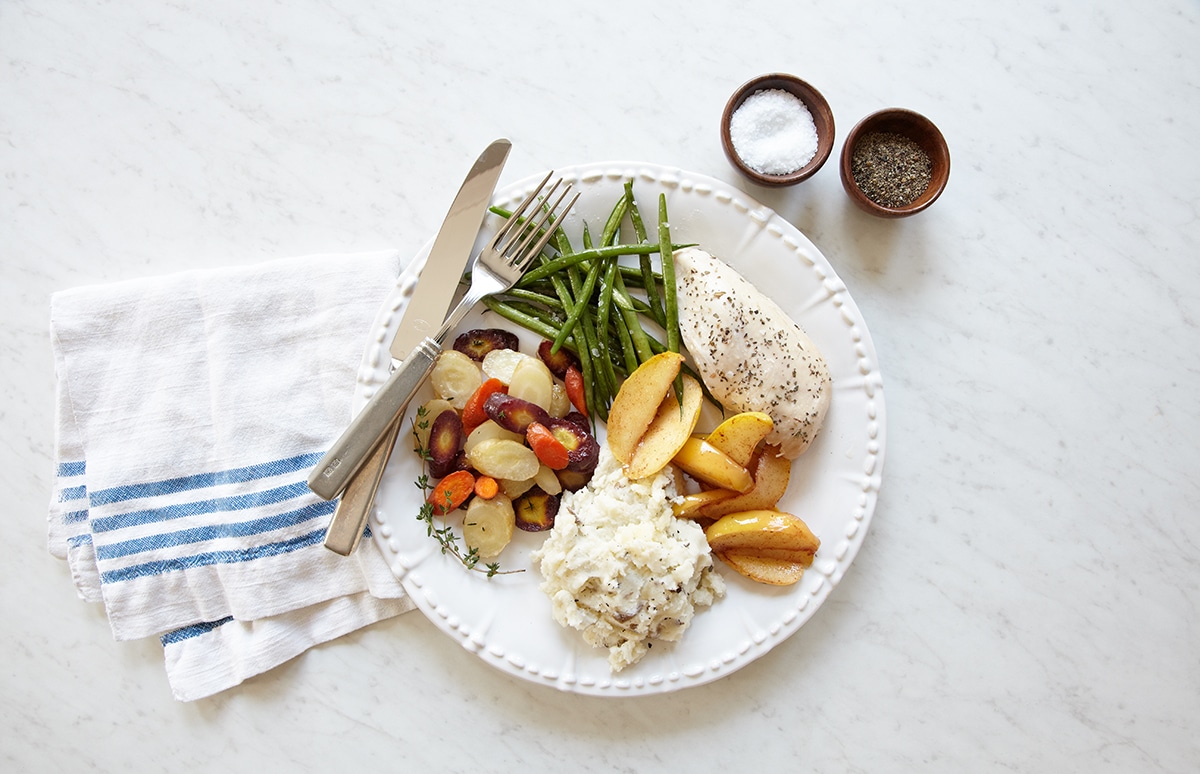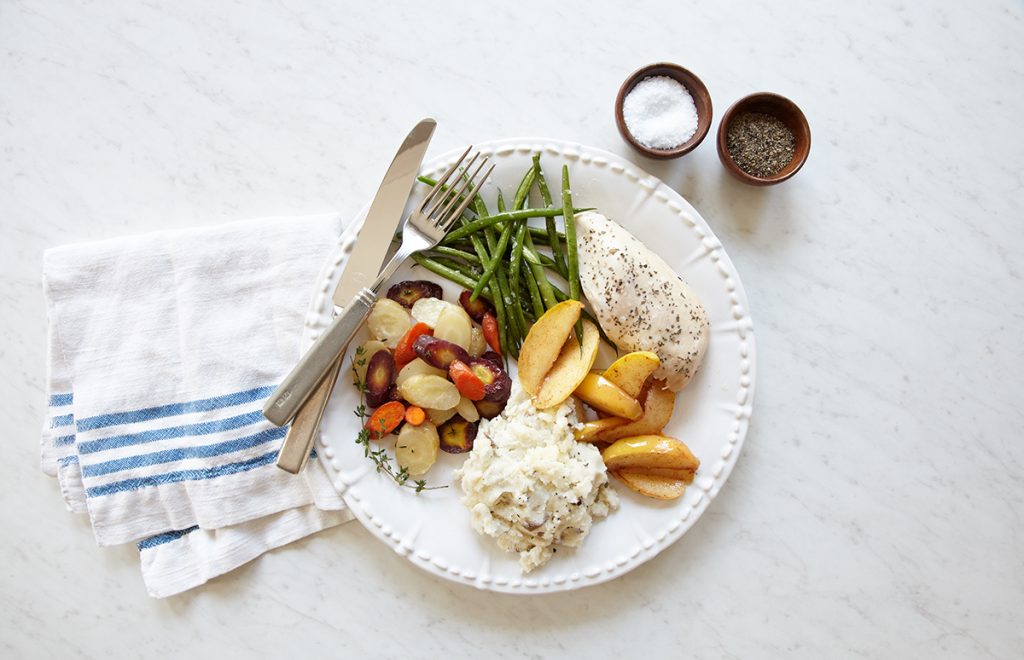 My Paleo + Whole30 Mashed Potatoes Recipe
This Whole30 Mashed Potato recipe is one of the most popular recipes on my entire blog! If I do say so myself, I think the flavor is DELICIOUS! Again, it uses coconut cream instead of heavy whipping cream. With the garlic, you can't even tell! I've made these SO many times for people who had ZERO idea these were clean!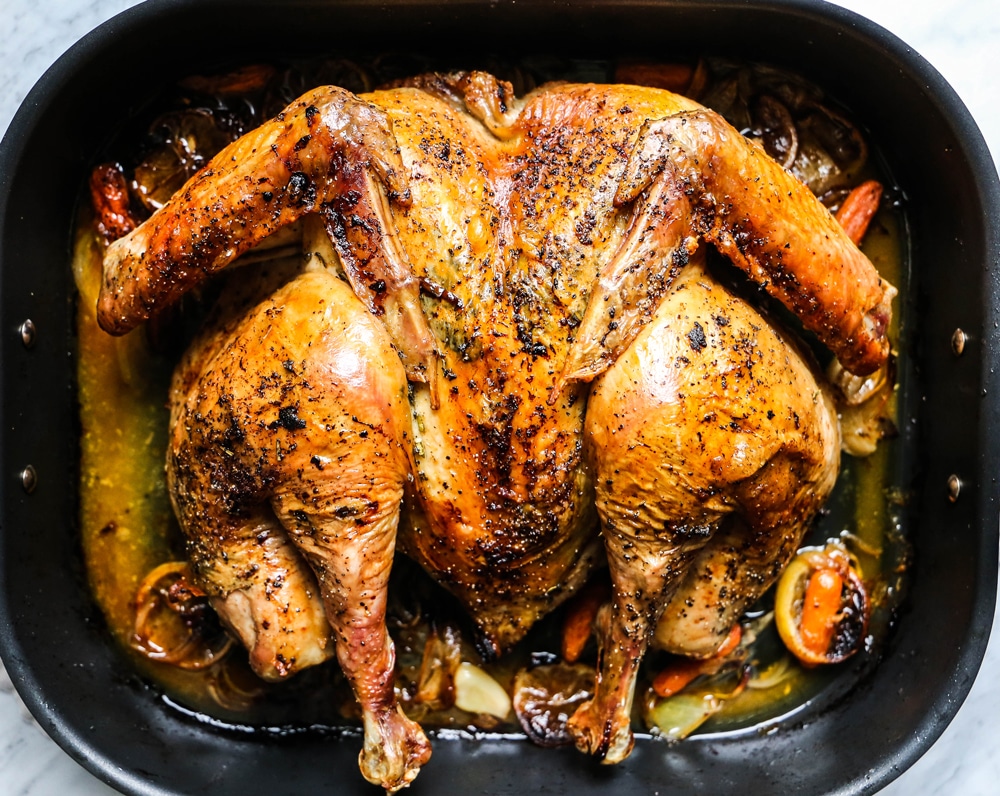 Paleo + Whole30 Spatchcocked Turkey + Turkey Gravy Recipes
Alex is one of my very favorite food bloggers! She's precious- you'll love following her on Instagram! I love this blog post- she shares all about how to make a Spatchcocked turkey and why! This herbed, buttery turkey looks DELICIOUS and is Whole30 approved! She suggests using my very favorite ghee EVER- fourth and heart ghee!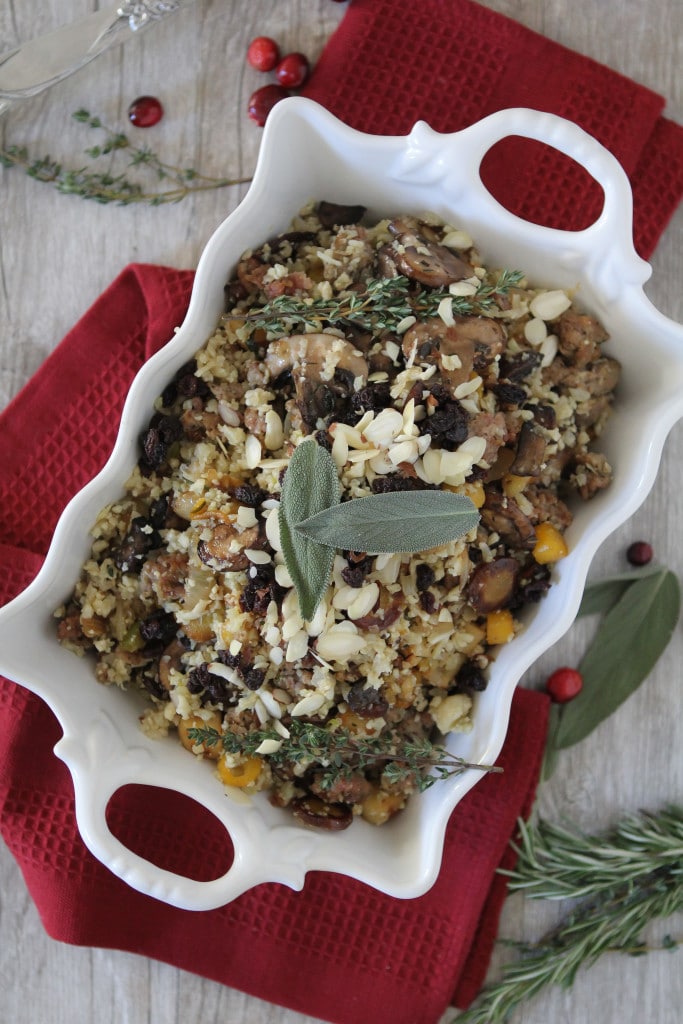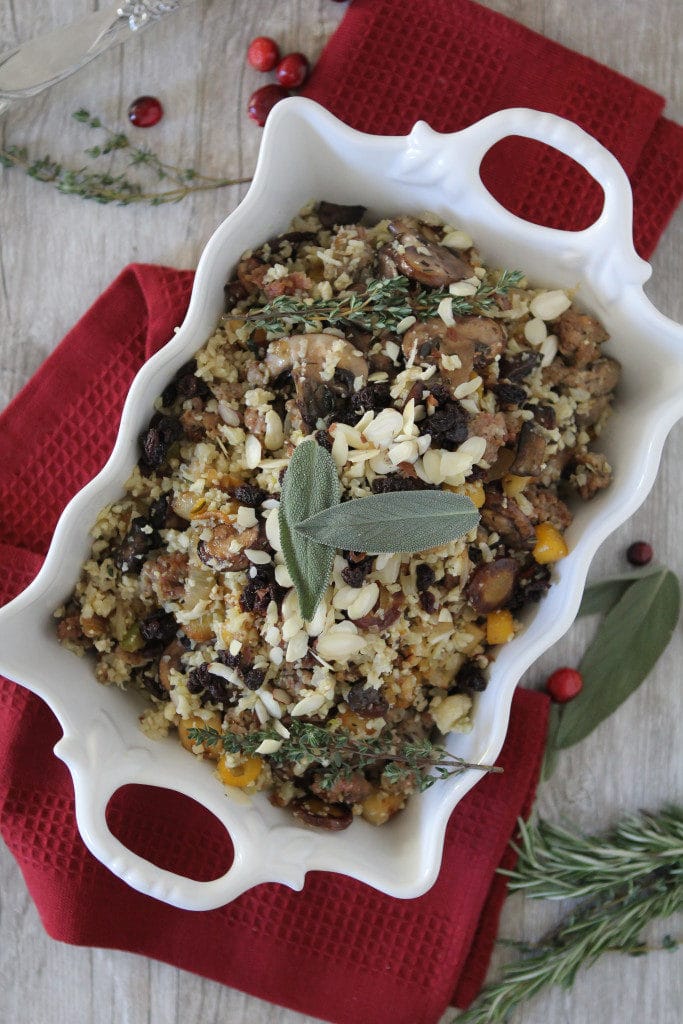 Paleo + Whole30 Sausage Cauliflower Rice Thanksgiving Stuffing Recipe
Michelle is the BOMB. I love her recipes!! This Whole30 Stuffing recipe will make you forget it's any different! The sausage and spices make this stuffing sooooo yum.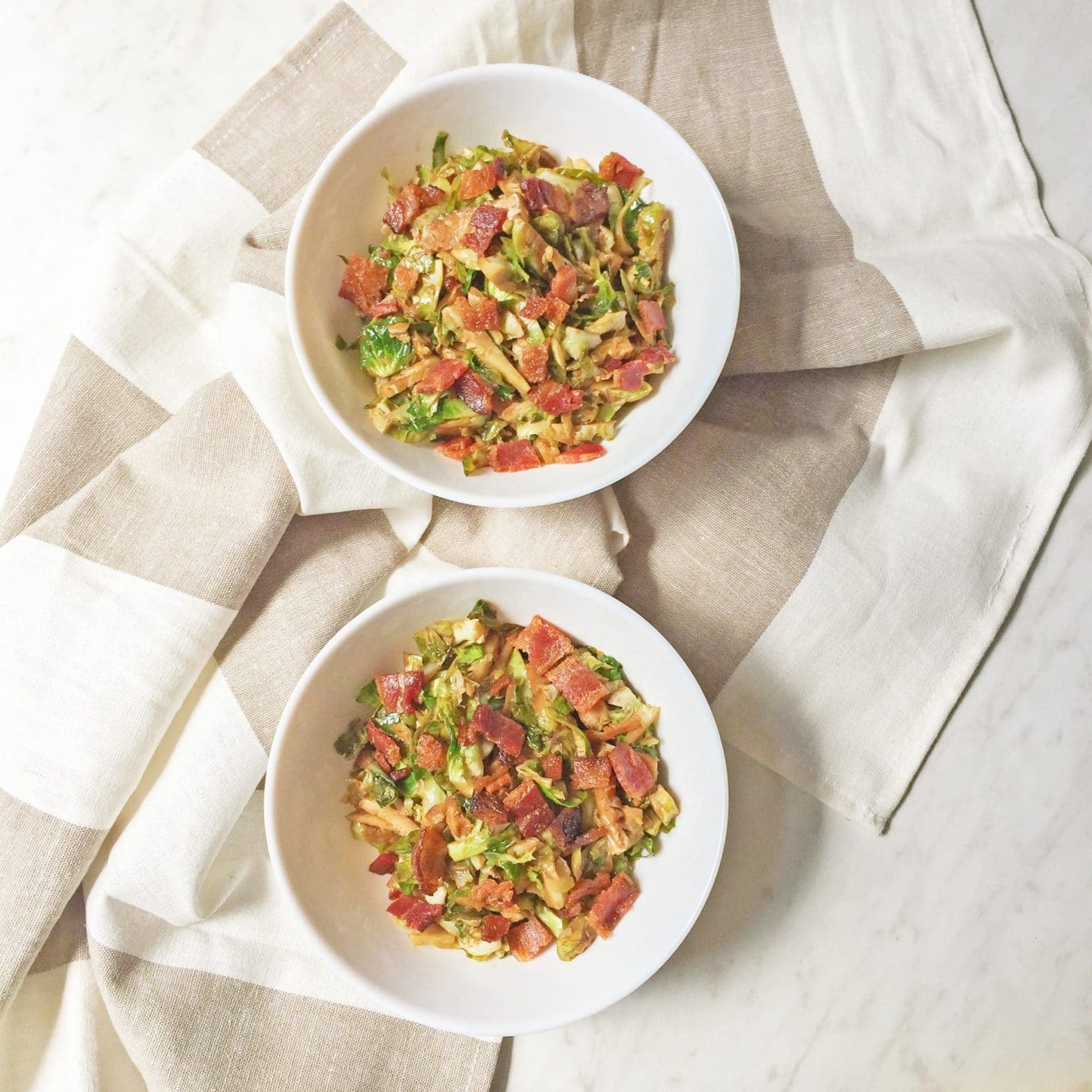 My Whole30 Brussels Sprout Slaw 
We love this Brussels Sprout Slaw SO much in our family, we seriously eat it ALL the time. When Thanksgiving comes around, sometimes you need a couple more green things on the table. Might I suggest this Brussels Sprout Slaw! It's divine!
For your Paleo Thanksgiving Menu (these recipes are Paleo but not Whole30 compliant):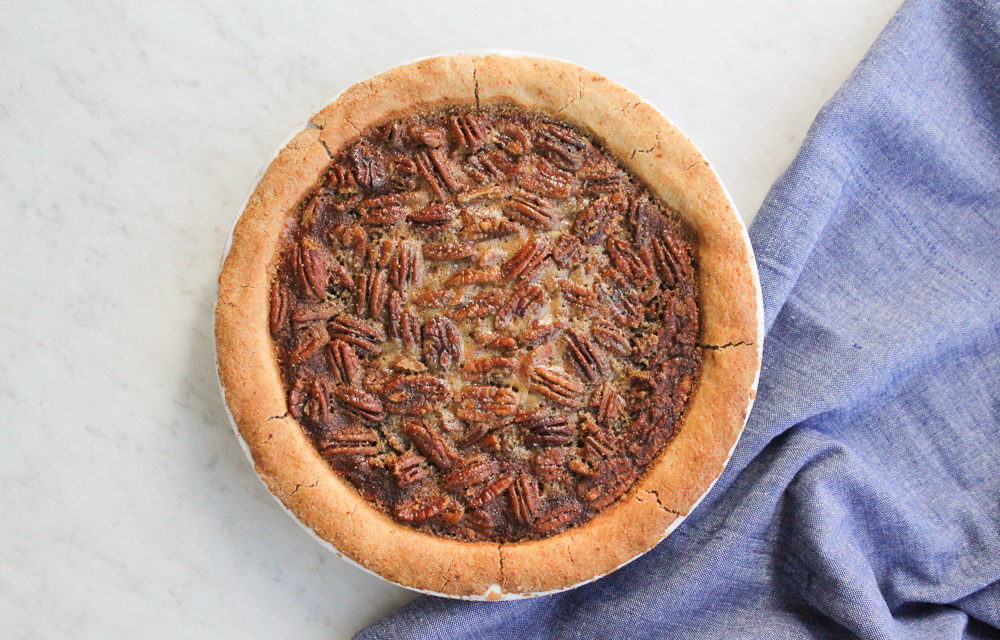 Paleo Pecan Pie Recipe
Y'all, this Paleo Pecan Pie recipe was SUCH a labor of love! The crust and the filling took SO many tries to get it right!! But it is absolutely perfect now, and would be a great addition to your Paleo Thanksgiving!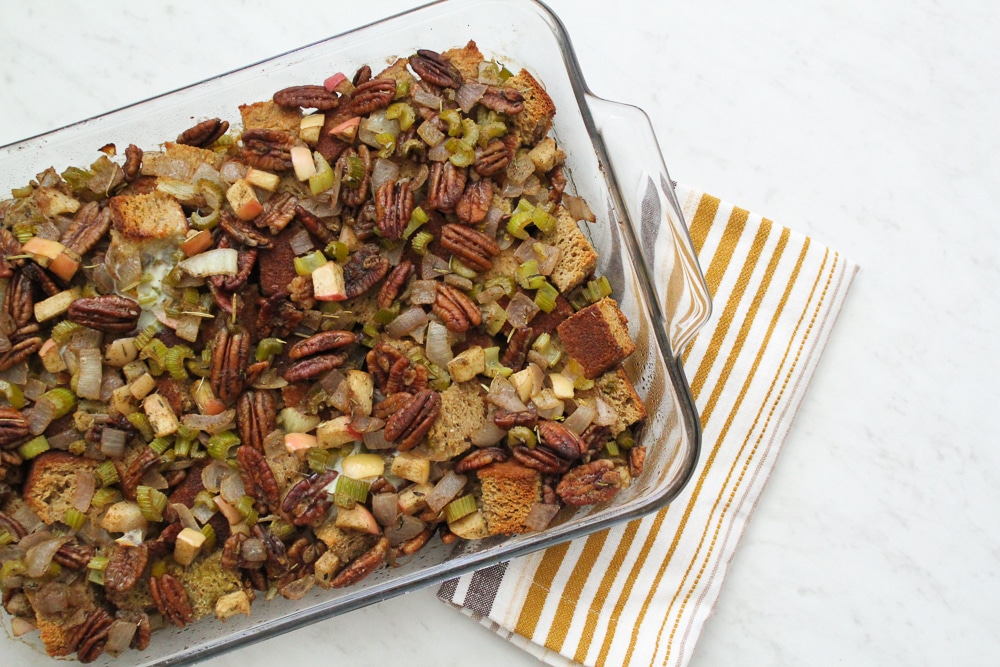 Paleo Stuffing Recipe
If I had to choose just ONE thing to eat from Thanksgiving, it would be stuffing every single time!! This is a really fun and flavorful recipe – you make the Paleo bread pieces yourself, then whip up the apples, celery, onions, and pecans with the bread pieces and butter. It's SO delicious!!
Share with me below- what's on your Thanksgiving menu? Are you making healthy version of your Thanksgiving favorites? 
Want to save these Paleo + Whole30 Thanksgiving Recipes for later? Pin it here!