I am SO giddy to share this recipe with ya'll! Whole30 + Paleo Creamy Pesto Chicken "Alfredo." The name itself just sounds delicious! This sauce is my new favorite thing of all time!! And thank God for spaghetti squash, am I right?!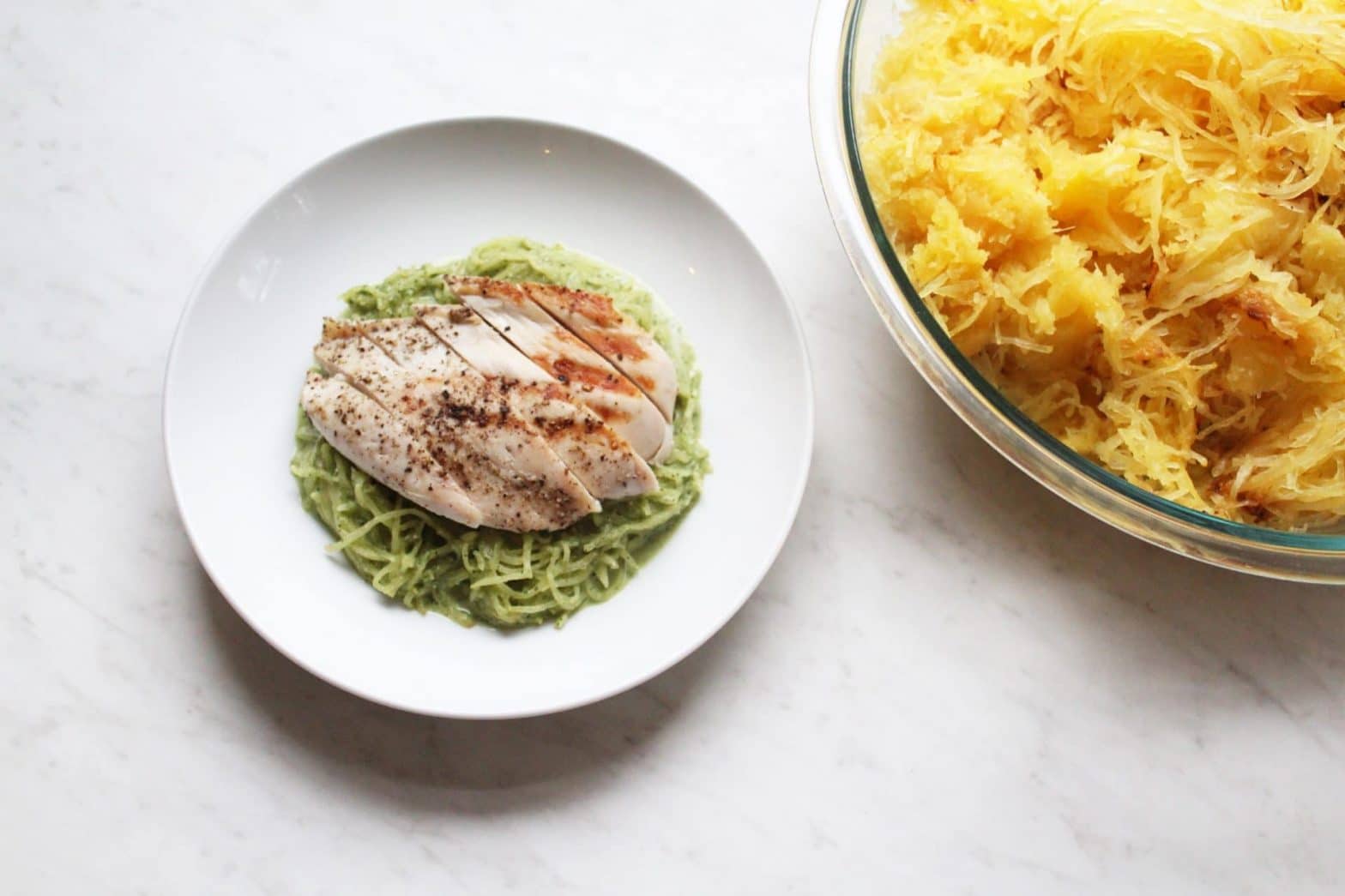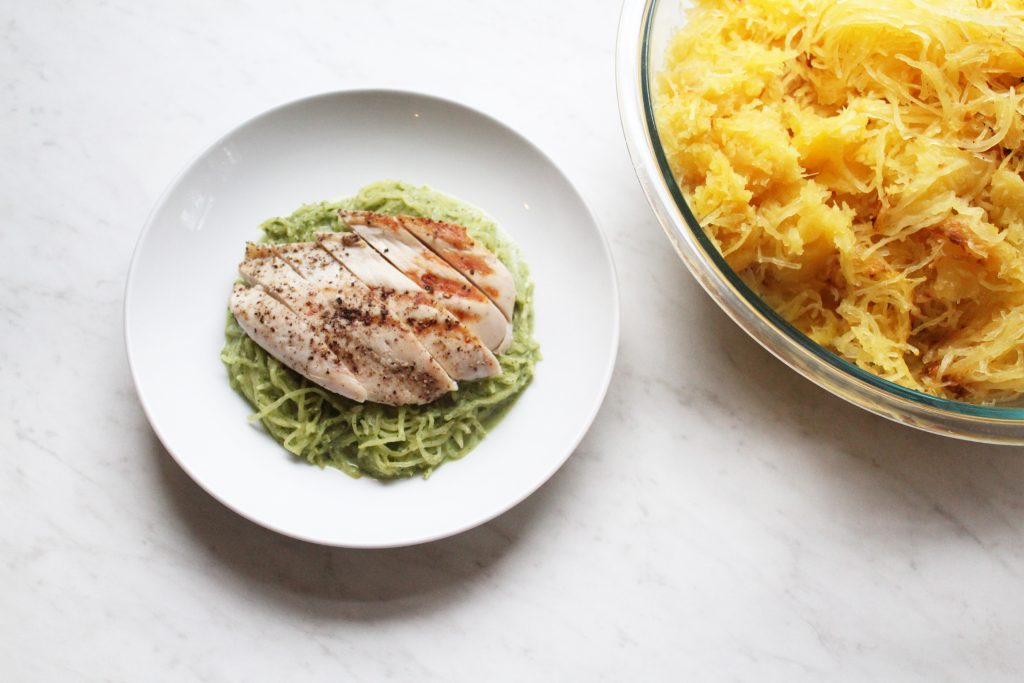 The best part about this sauce recipe is that it can be made to fit your tastes or specific meal. And it's as easy to make the pesto sauce as it is to turn it into the Alfredo sauce.
Both of the sauces are so versatile. I've paired the Alfredo version with chicken and spaghetti squash in this recipe, but you could also pair it with spiralized vegetables or put a dollop of it on top of a chicken breast or pork chop. The easy and yummy dinner options are endless!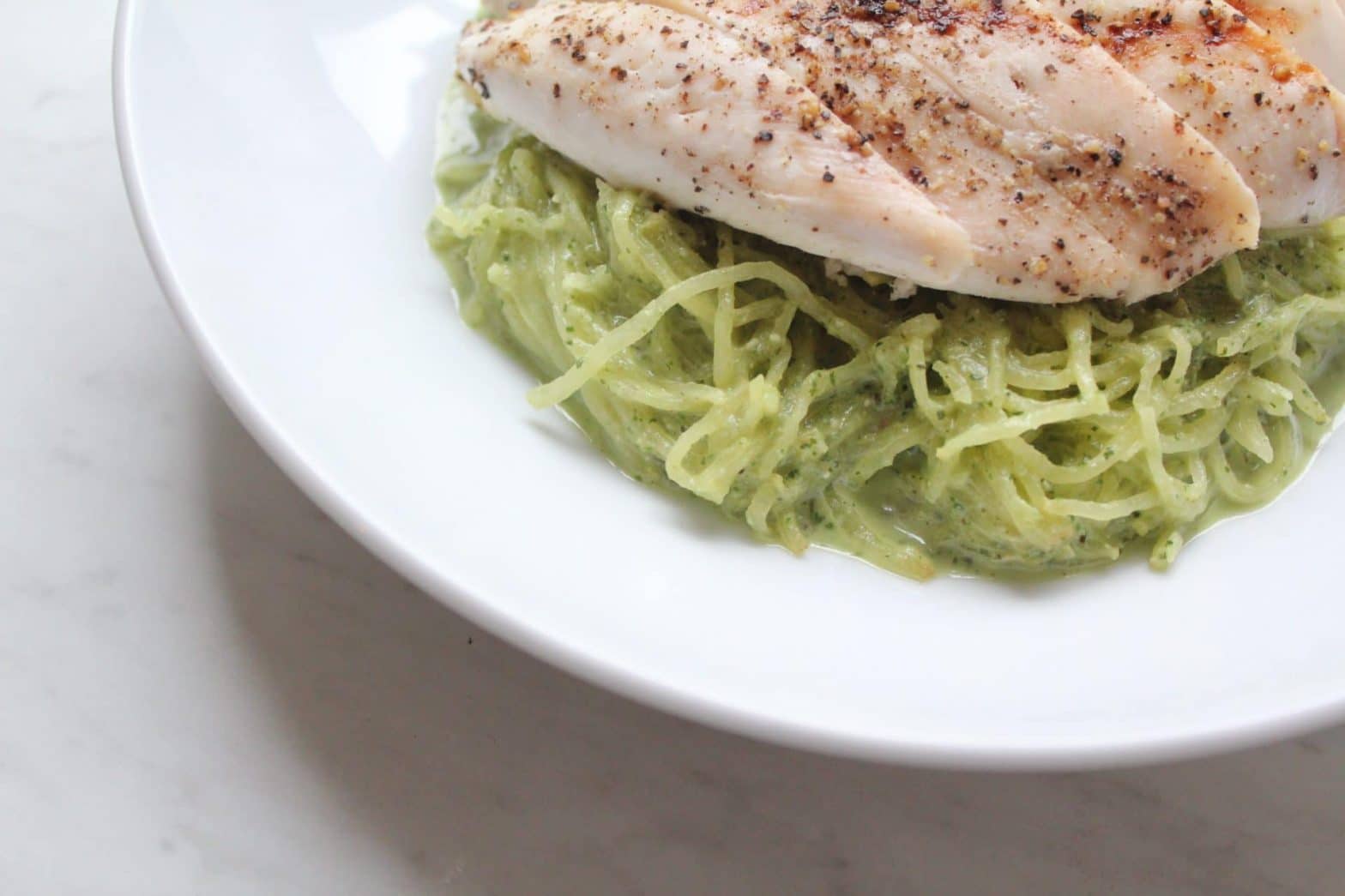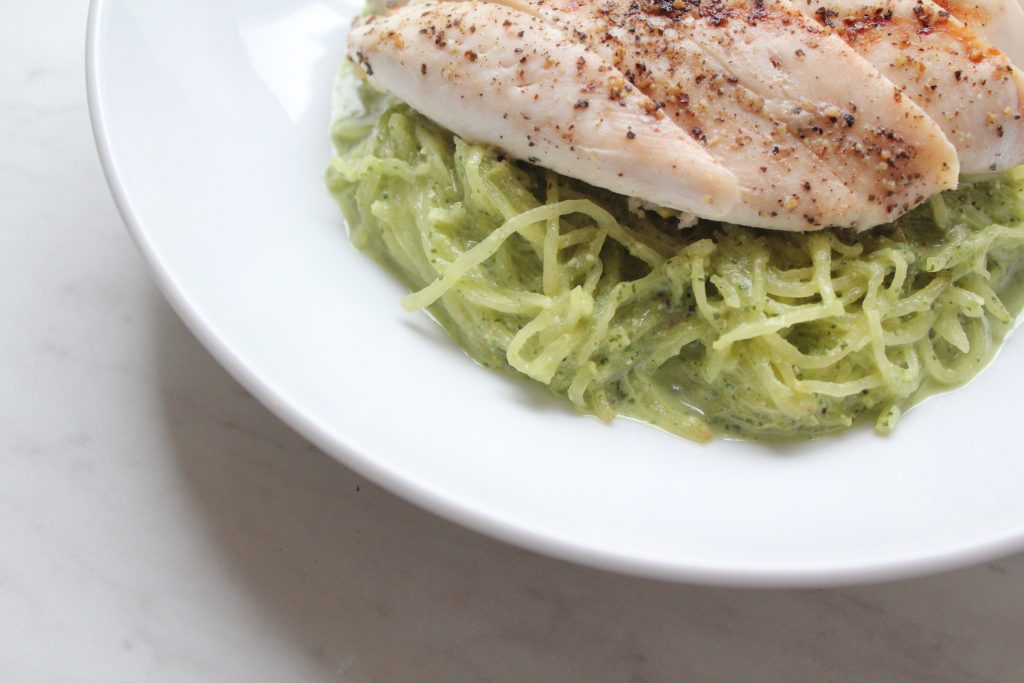 I hope you love this recipe as much as I do! If you make it, take a picture and tag me @oliveyouwhole. I love to see what you are making!
Print
Whole30 + Paleo Creamy Pesto Chicken "Alfredo"
---
If you want to make JUST pesto:
• 1 cup packed fresh basil leaves
• ¼ c pine nuts
• 2 garlic cloves
• 2 t lemon juice
• 2 T nutritional yeast
• ¼ cup olive oil
• 1.5 t salt (or to taste)
For Pesto Alfredo Sauce:
• 2 T nutritional yeast
• 1 t salt
• 1 t lemon juice
• 2 cloves garlic
• 1 cup full fat coconut milk
• You will also need spaghetti squash and chicken breasts
---
Instructions
Blend the basil, pine nuts, garlic cloves, lemon juice, and nutritional yeast in a blender or food processor and process until fine.
With the food processor is on, gradually add the olive oil until combined. Season to taste with salt.
Use it immediately or store in the refrigerator. Did you know you can freeze pesto?! It's the perfect way to keep it on hand at all times! Put it in ice cube trays, freeze until they're solid, then store in any container.
To make the Alfredo sauce, add additional nutritional yeast, salt, lemon juice, garlic, and coconut milk.
Cook the spaghetti squash: cut in half, apply olive oil, cook for 45 min to 1 hr on 400 degrees. Remove the seeds, use a fork to make spaghetti "noodles."
Pour pesto Alfredo sauce over the noodles and stir until combined. Serve with grilled chicken or your meat of choice on top.