This Gluten Free Raspberry Scones Recipe is sponsored by Danone North America/ SO Delicious®, but all thoughts, opinions, and the recipe are my own! Thank you for allowing me to work with brands I believe in to continue to bring you free recipes and content!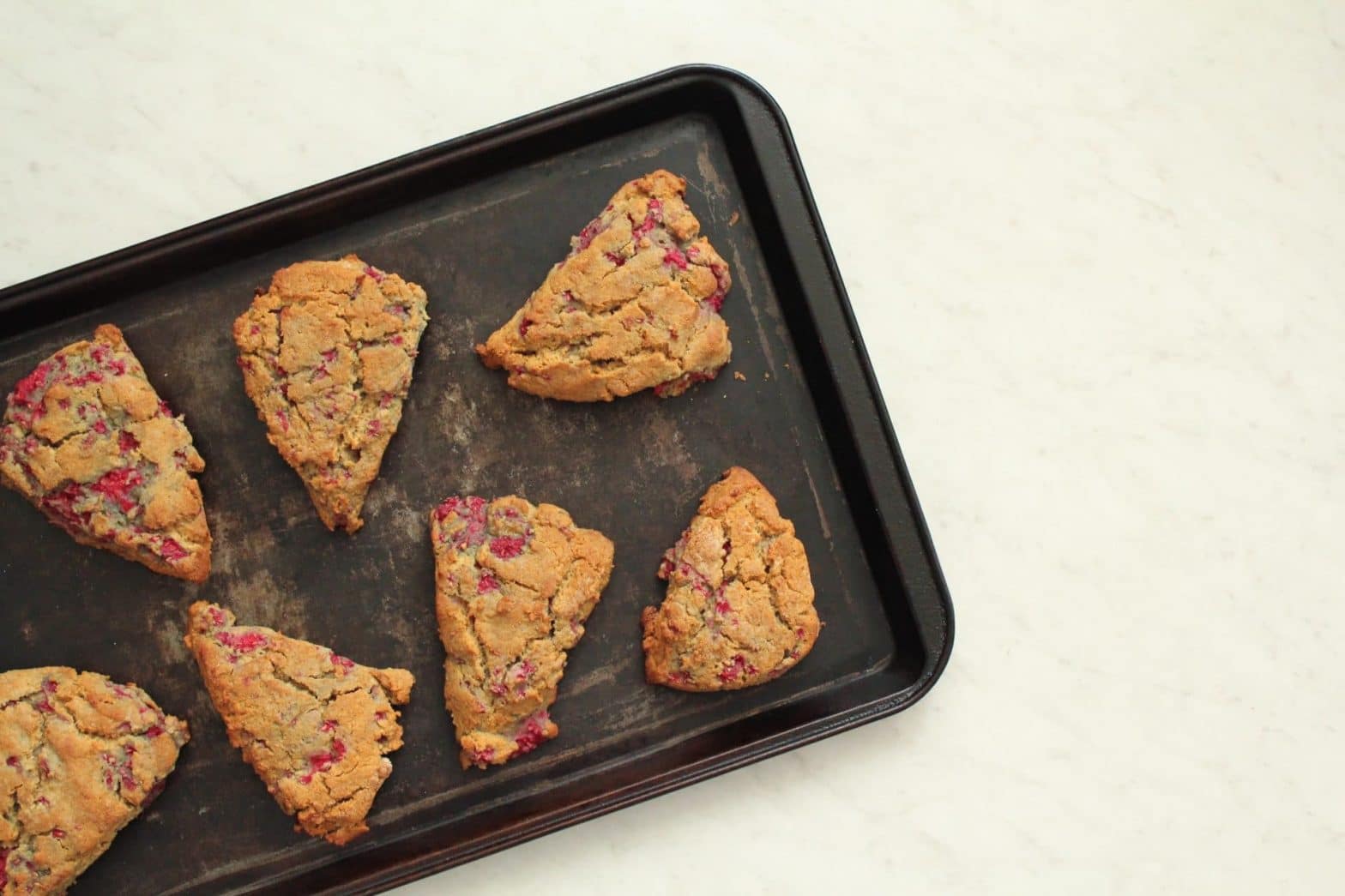 There is just something about a good Raspberry Scones Recipe! You will be thrilled to find out that this Raspberry Scones recipe is completely gluten and dairy free! The only "grains" to speak of is some rice starch in the SO Delicious Coconut Yogurt!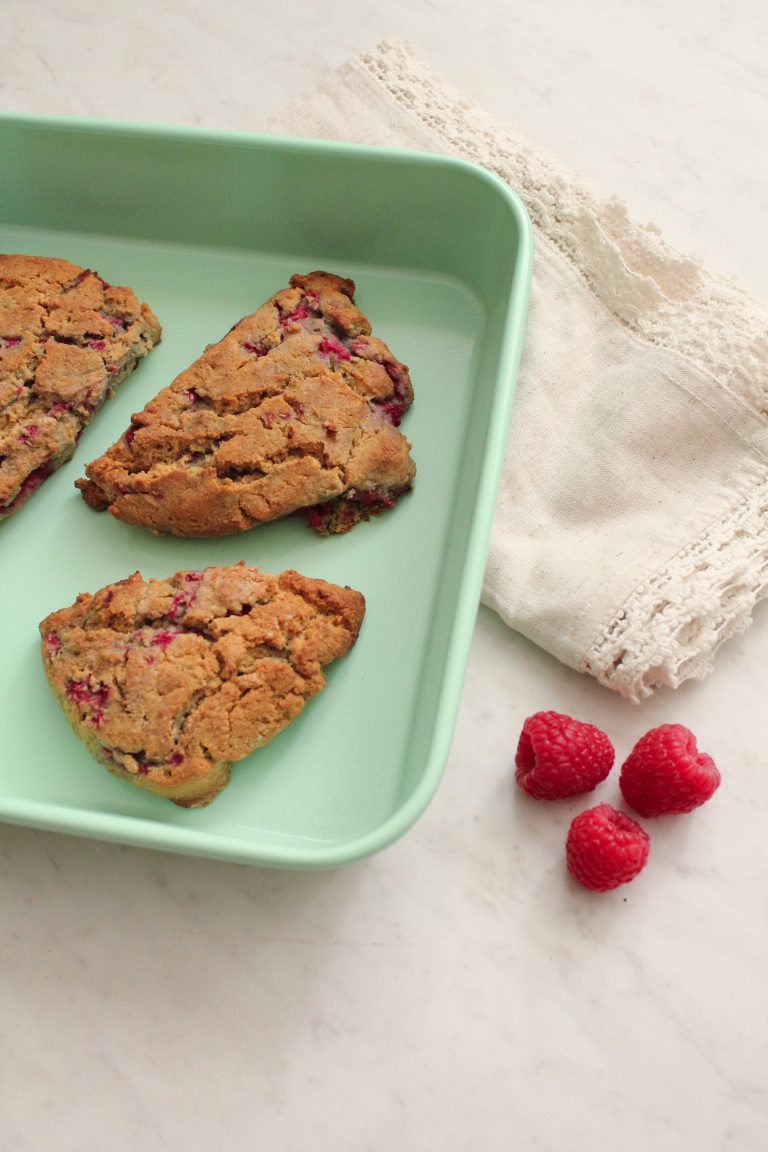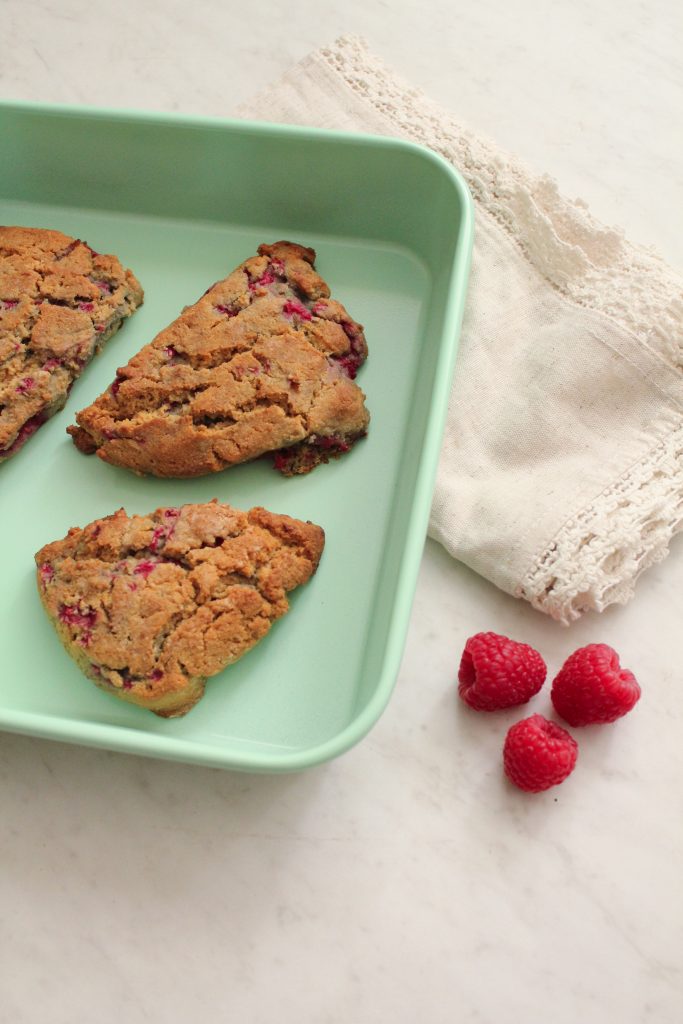 I love coffee so much, I'm always trying to find new delicious things to go with it! This Gluten Free Raspberry Scones Recipe is perfect as a delicious addition to your breakfast, and even more fun for hosting! They would be perfect for a tea party, bridal or baby shower, or luncheon.
As with most of my baking, I utilize a few different types of grain free flours: almond, cassava, and coconut. This ensures these Gluten Free Raspberry Scones have that closest-to-wheat-as-possible texture. This Gluten Free Raspberry Scones Recipe is sweetened with coconut sugar! I absolutely love baking with coconut sugar because it mimics cane sugar so well and tastes delicious!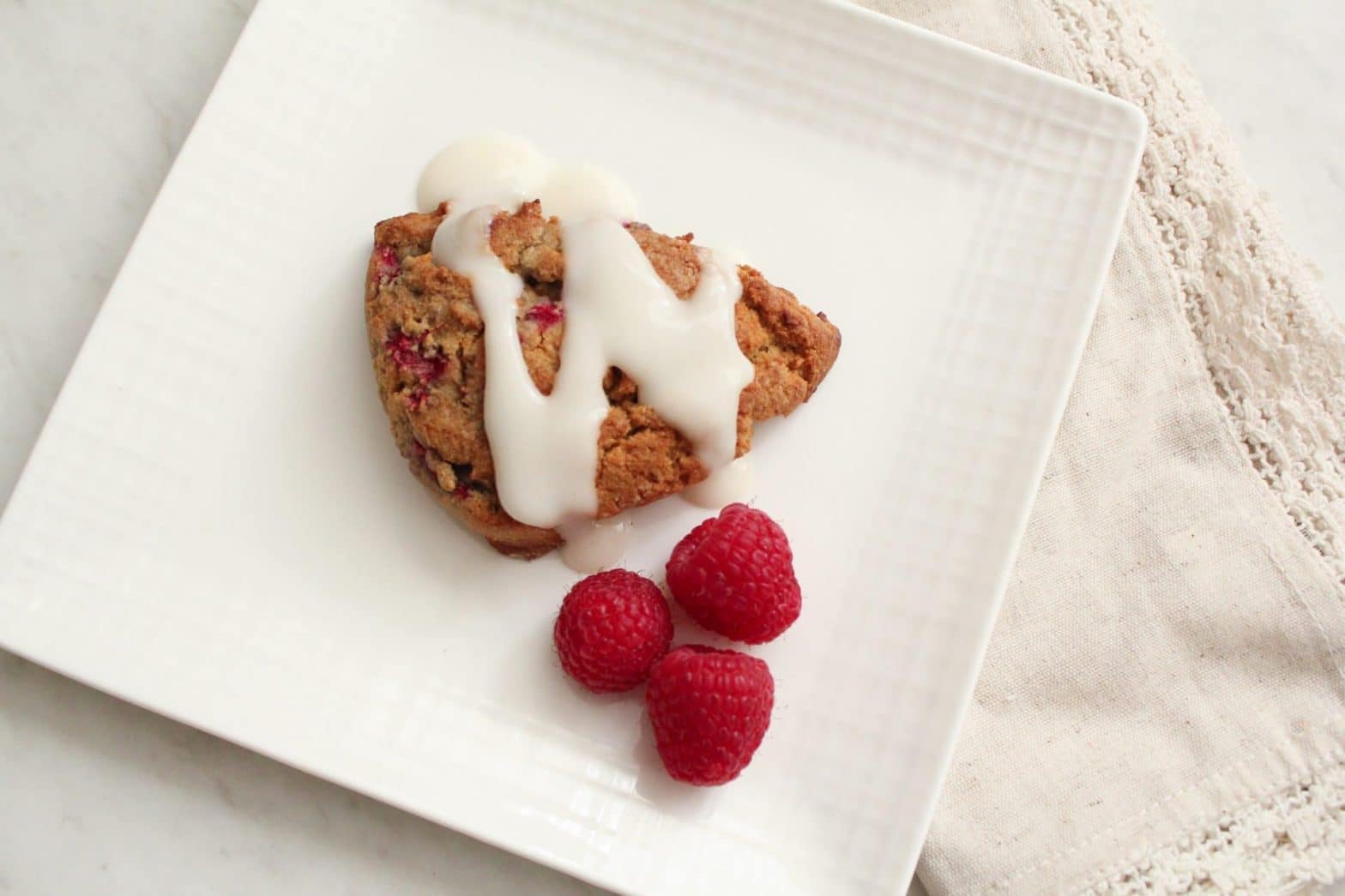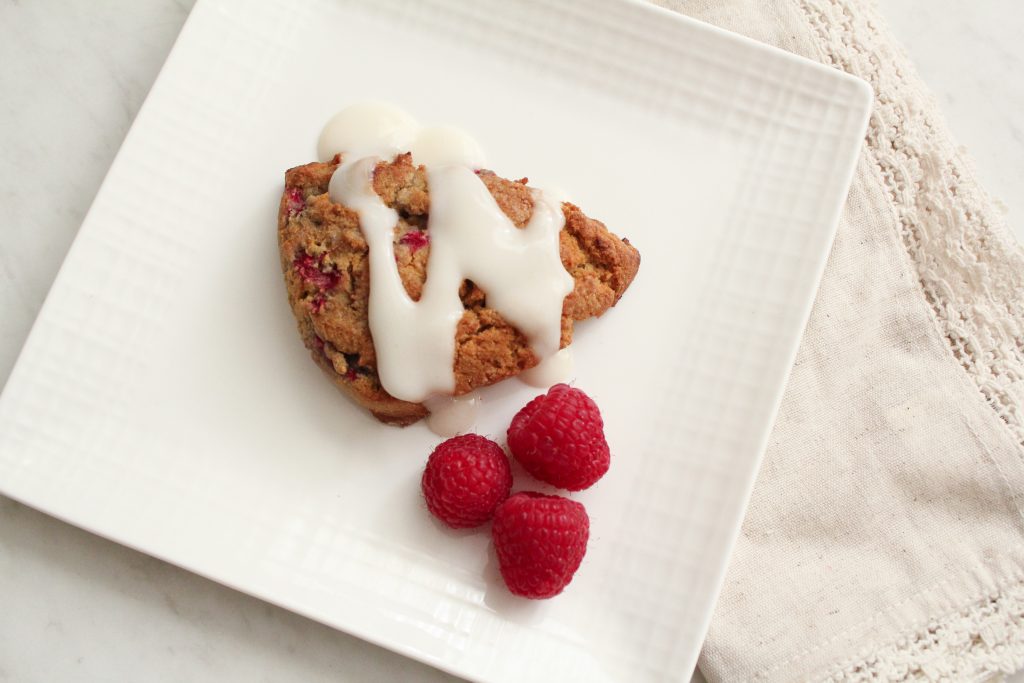 We use baking soda as our leavening agent because baking powder almost always has cornstarch in it. We're using coconut oil in this recipe instead of the traditional butter to keep it totally dairy free.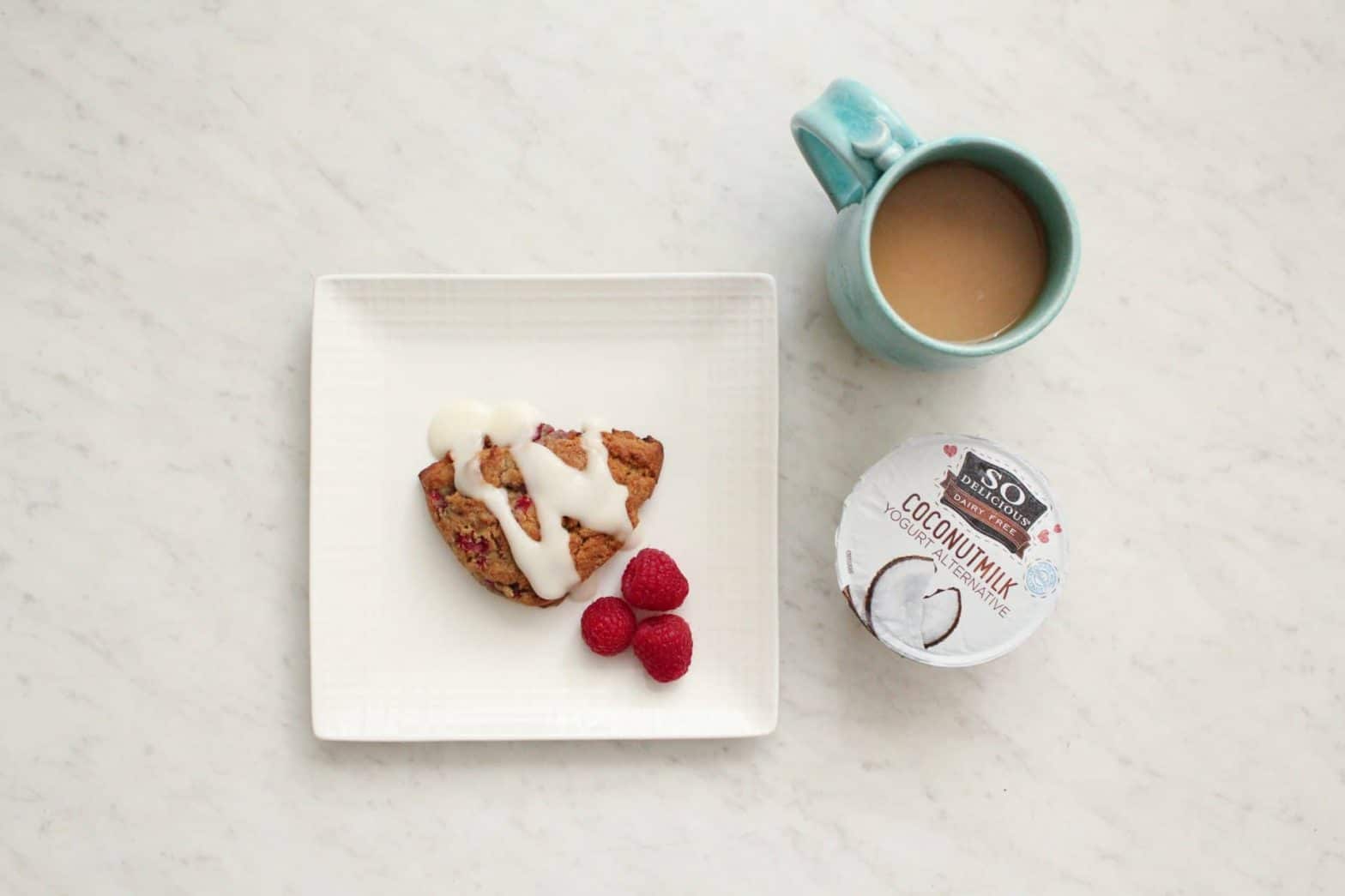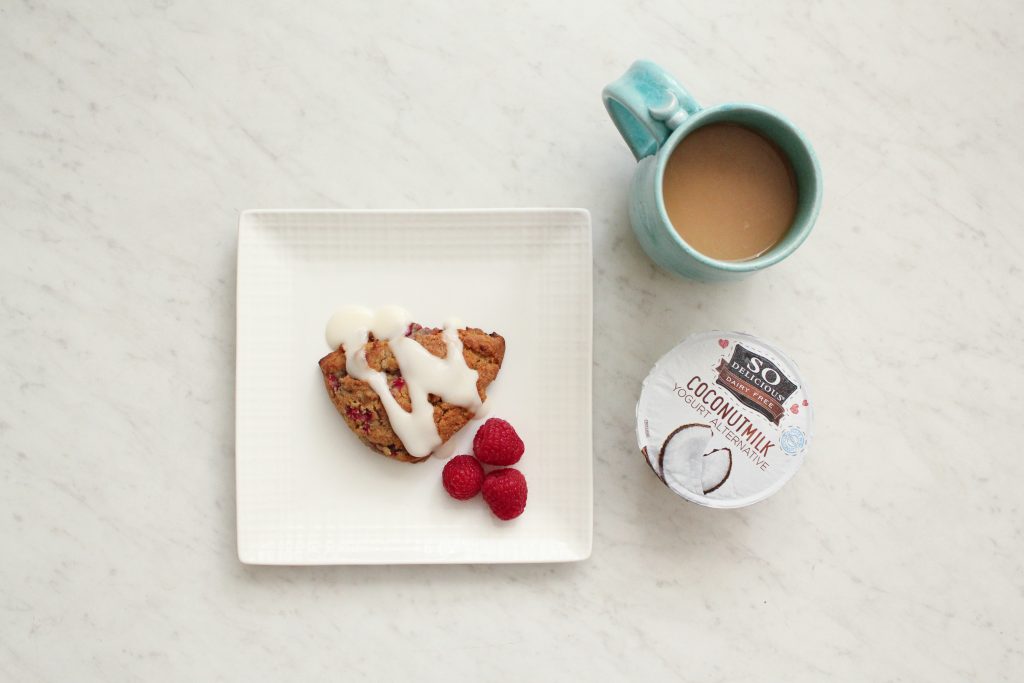 I use the NEW SO Delicious® Vanilla Coconut Yogurt in this recipe- it adds a delicious depth of flavor and moisture to these raspberry scones! It's a great way to keep these raspberry scones dairy free!
Be sure to check out the Sprouts Checkout Challenge! When you buy four 5.3 oz SO Delicious® Coconut Yogurts or Frozen Desserts, get one FREE using the Sprouts Farmers Market App!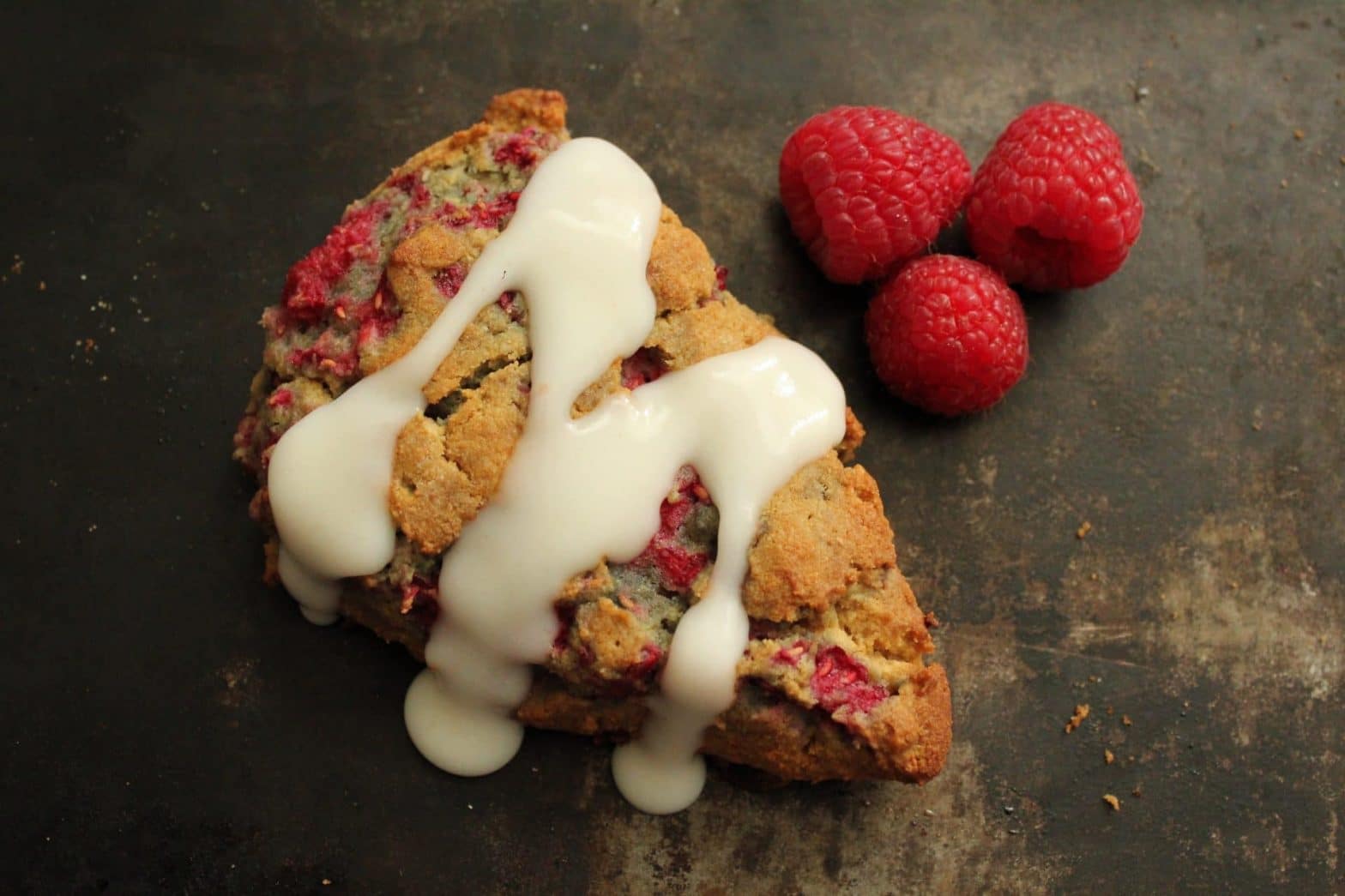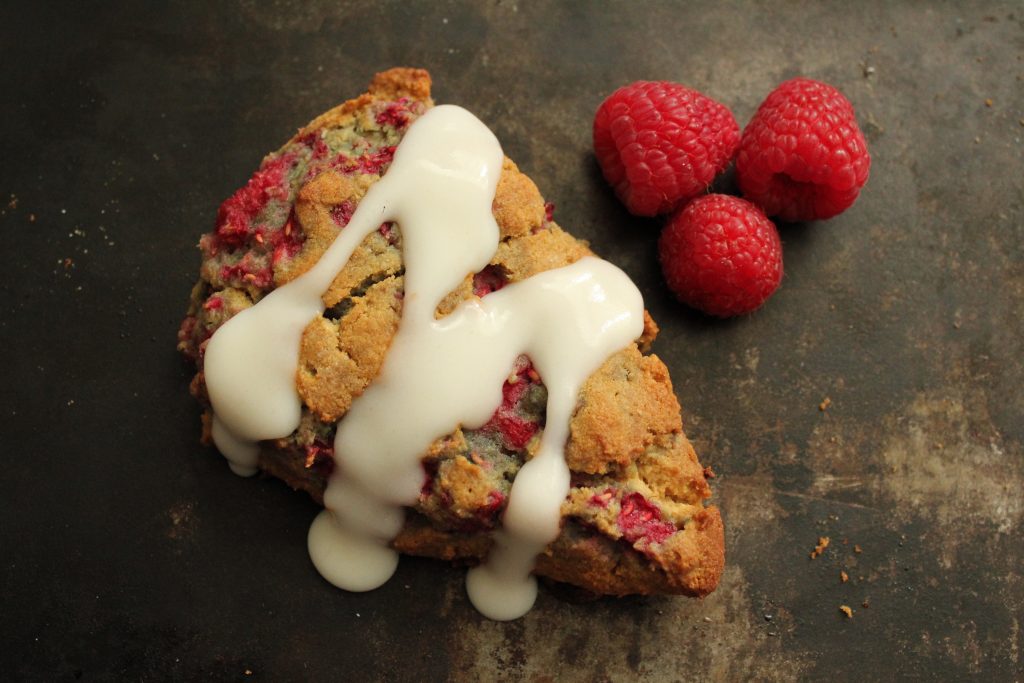 The fresh raspberries in this Gluten Free Raspberry Scones Recipe truly make the recipe! Throughout the entire baking process, you want to work the dough as little as possible. Especially when you're folding in the raspberries, you basically just want to fold them a couple times until they're combined. Otherwise, the dough will turn red and even a blueberry color. It's ok if there are whole or nearly-whole raspberries in the final scones- they taste delicious!
Looking for other breakfast recipes? Be sure to check out other breakfast and baking recipes for more ideas!
Print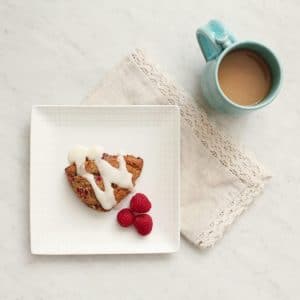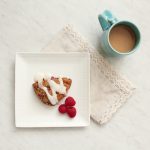 Gluten Free Raspberry Scones Recipe
---
Raspberry Scones:
1 cup almond flour
¾ c cassava flour
¼ c coconut flour
¼ c coconut sugar
¾ t baking soda
½ t salt
½ c coconut oil, cold
1 container (about ½ c) SO Delicious® Vanilla Coconut Yogurt
1 large egg
1 t lemon juice
1 t vanilla extract
1 t almond extract
1 package (6 oz or 1 ¼ c) fresh raspberries
Icing:
– 1 container (about ½ c) SO Delicious® Vanilla Coconut Yogurt
---
Instructions
Preheat oven to 400 degrees. In a food processor, pulse together flours, coconut sugar, baking soda, and salt. Add coconut oil and pulse until small balls start to form. It will not form a dough in this step.
In a small bowl, whisk together SO Delicious® Vanilla Coconut Yogurt, egg, lemon juice, and vanilla and almond extracts. Slowly pour this yogurt mixture through feed tube into processor, pulsing until dough just comes together, being careful not to overwork the dough. It will be very wet.
Transfer dough to a lightly floured work surface (I prefer cassava flour here) and place fresh raspberries on top. Fold the dough 2-3 times to fold in raspberries. Do not overwork the dough or it will turn red/ blue. The raspberries can still be whole or nearly-whole as long as the dough is staying in a single piece.
Pat dough into a 1-inch-thick circle and cut like a pizza into 8 pieces. Place pieces about 2 inches apart on a greased or parchment-lined baking sheet.
Cook for 15 minutes, rotating the pan halfway through, or until golden brown and cooked completely through.
Allow to cool, then remove from the baking sheet. You may use more SO Delicious® Vanilla Coconut Yogurt as icing on top – it's delicious! Apply with a spoon or piping bag in a zig-zag pattern across each scone. Serve immediately. If you're making the scones in advance, add the yogurt icing right before serving. Enjoy!
Want to save this Gluten Free Raspberry Scones Recipe for later? Pin it here!