So I'm going to be honest- I've never, ever liked mayonnaise… until I made this homemade olive oil mayonnaise! The whole eggs-in-a-bottle unrefrigerated white whipped thing just wasn't doing it for me… UNTIL. I made homemade mayonnaise for our Whole30 in June of 2014.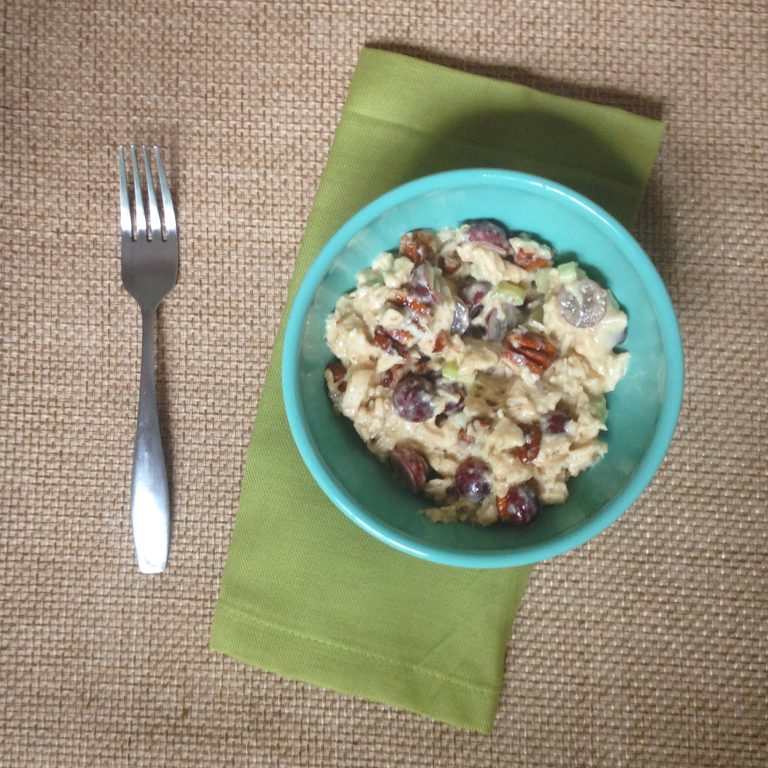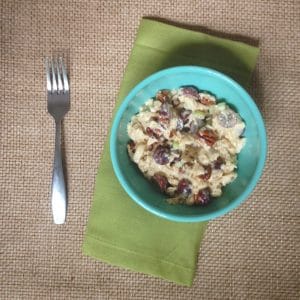 Once you try this delicious homemade olive oil mayonnaise version, you'll never go back! If I hated mayonnaise, why did I want to make it in the first place you wonder? Well, I absolutely LOVE chicken salad, and needed a Whole30 Approved mayonnaise (most/ all mayo is made from soybean oil- a whole30 nono. Even if it is "olive oil" mayo, it probably still has soybean oil in it too- check your labels!). So I decided to make my own! Now I'm realizing there are so many wonderful things about homemade mayonnaise. Like its store-bought distant relative, it also keeps in the fridge for a strangely long period of time. You can also use it for lots of things like face masks (what? I don't know if I'm there yet 🙂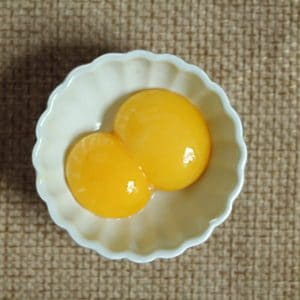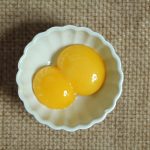 Mayonnaise is a rare thing: it's actually oil and water-based substances miraculously coming together. Traditional mayonnaise is made from oil, egg yolks, and vinegar or lemon juice, with varying seasonings and spices. Some ingredients in it, like the lecithin in the egg yolk, act as the emulsifiers to bring all of the yummy goodness into creamy perfection.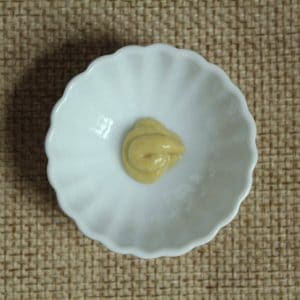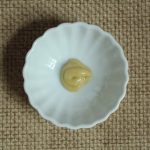 In this version I added mustard, which also contains small amounts of lecithin and acts as an additional emulsifier. If you use only extra virgin olive oil, the oil will separate and taste super duper rancid. In this recipe, since we have half regular olive oil or light olive oil and add the evoo only at the end and quickly blend it, it works perfectly and adds great flavor!
Watch how easy this mayonnaise is to make- it seriously takes 15 seconds!! Watch the video below 🙂
Print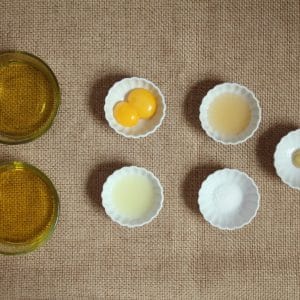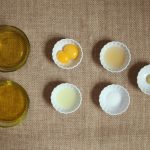 Homemade Mayonnaise | Whole30 Mayonnaise
---
2

egg yolks

1 Tbsp

apple cider vinegar (or any type of vinegar you prefer)

1 Tbsp

lemon juice

1 tsp

fine sea salt

1 tsp

dijon mustard (you can also use just regular mustard)

3/4

c olive oil (NOT extra virgin- regular or light)

3/4

c. extra virgin olive oil
---
Instructions
Separate the egg yolks (you won't need the egg whites), and add them to a food processor.
Next, add vinegar and mix briefly until combined.
Add lemon juice, salt, mustard, and mix until it emulsifies and is the consistency of mayonnaise.
Turn the food processor on and add the olive oil and extra virgin olive oil SUPER SLOWLY, but in a steady stream.
Notes
*Making homemade mayonnaise can be super tricky! Watch the video to see how it worked for me. If you add the oil too quickly, it *won't* turn into mayonnaise. If for some reason your ingredients don't emulsify, you can keep that entire mixture. Combine another batch of the first 5 ingredients, then use your first batch as the "oil mixture" and SLOWLY add. You can also mix by hand, but it just takes much longer!
Be sure to check back for tons of different variations: a sweet mayonnaise, a honey mustard mayonnaise, and even a balsamic mayonnaise! I've got a lot up my sleeves 🙂 This mayo is also used in my favorite chicken salad recipe (pictured above), and can be used to make certain sauces like Whole30 Approved ranch dressing- yum!
Want to remember this recipe? Pin this!