This Shrimp and Veggie Foil Packs recipe is a super quick, super flavorful, super healthy meal to add to your weekly rotation.
It feels like we are always looking for ways to incorporate more veggies into our daily meals. Everywhere we look, more and more research backs up the benefits of "eating the rainbow". And as a busy mom of 2, I want recipes that are quick and delicious.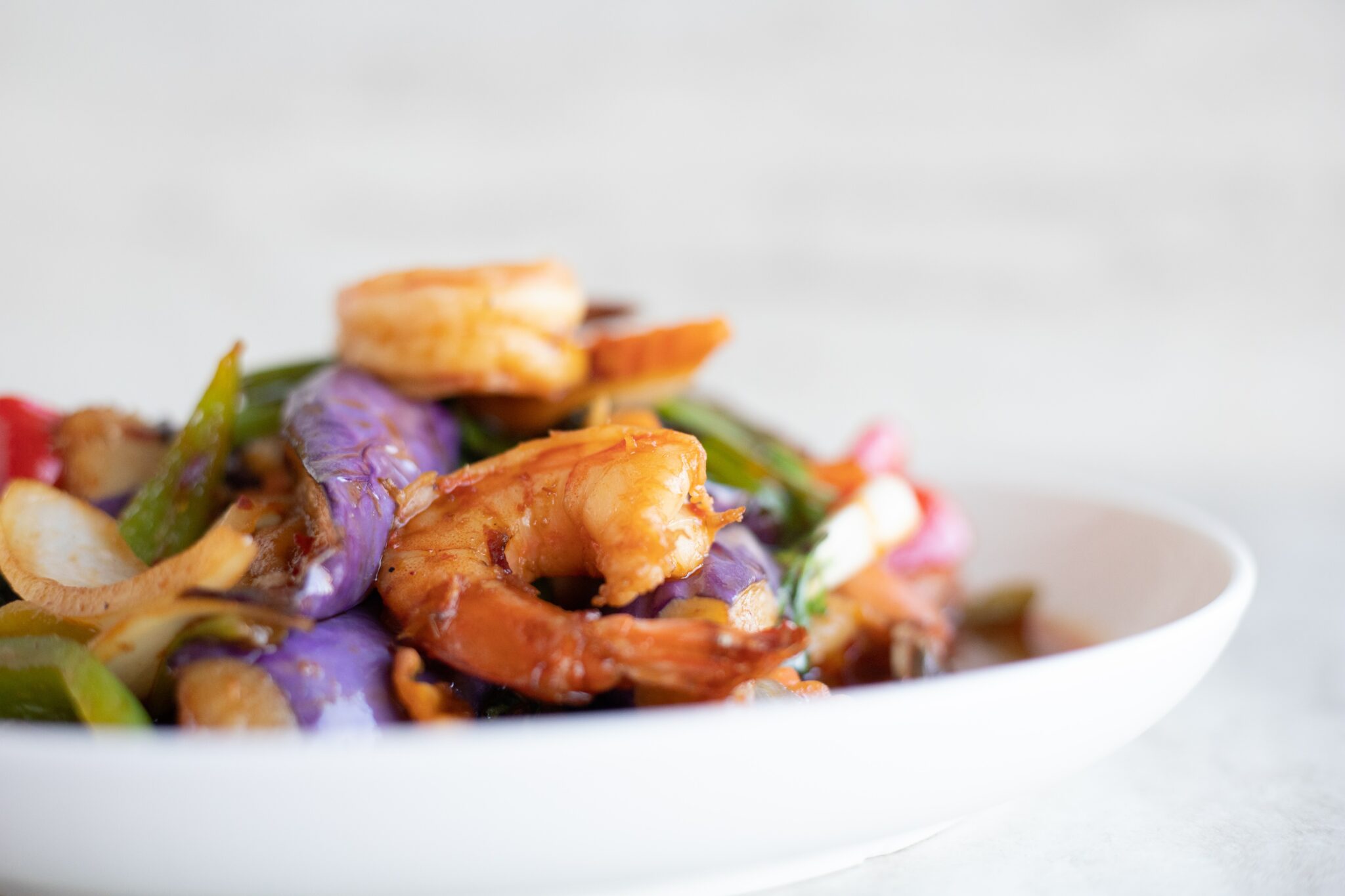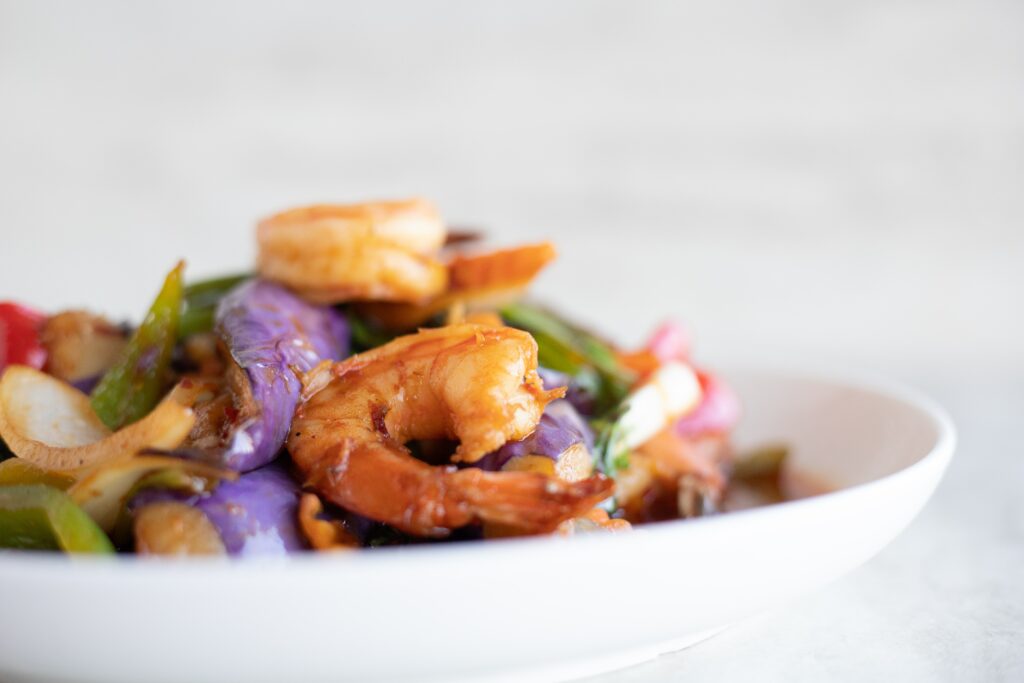 This Shrimp and Veggie Foil Packs recipe can be customized to use whatever vegetables you prefer or whatever you have on hand. Its a great way to empty out that veggie drawer when you need to eat up what you've got before it goes bad. The key is to cut your veggies into similar size shapes so that they will cook evenly. Toss your veggies with the shrimp, spices, herbs and olive oil and wrap in foil. These go great on the grill or straight onto the rack in your oven.
Keep it low carb by just eating the shrimp and veggies or serve over rice or cauliflower rice if you are paleo, grain free, or on Whole30. Enjoy!
Print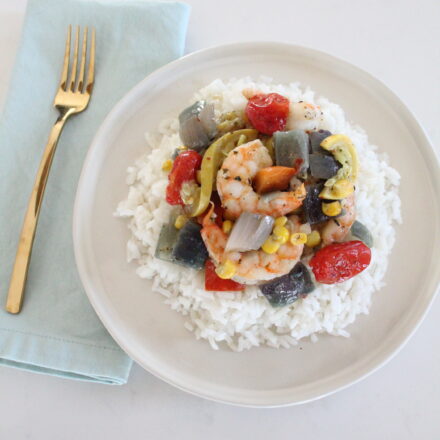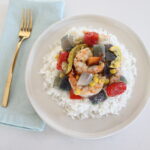 Shrimp and Veggie Foil Packs Recipe (Paleo + Whole30)
---
---
1 ¼ lbs. large raw wild caught shrimp, peeled and deveined
1 zucchini, sliced into half moons
1 yellow squash, sliced into half moons 
1 pint cherry tomatoes
1 red bell pepper, large dice
1 red onion, large dice 
1 ½ cups fresh corn
3 garlic cloves, minced 
½ tsp red pepper flakes 
½  tsp dried basil 
½ tsp dried oregano
¼ tsp dried thyme
3 Tbsp olive oil
Salt and freshly ground black pepper 
1 Tbsp parsley, minced for garnish (optional)
1 cup rice or cauliflower rice (optional)  
---
Instructions
Cook the rice (optional).  Add 1 cup rice, 2 cups water, 1 Tbsp olive oil and a large pinch of salt to a saucepan. Bring to a boil, then cover, reduce heat to a simmer and cook for 20 minutes. Remove from heat and leave covered for an additional 10 minutes.

Preheat the grill or oven to 425°.
Cut 4 pieces of heavy duty aluminum foil into 12×16 inch sheets.
In a large bowl, combine zucchini, squash, cherry tomatoes, bell pepper, onion, corn, shrimp, olive oil and garlic. Toss to combine.
Gently stir in red pepper flakes, basil, oregano, thyme and salt & pepper and toss to coat.
Divide the shrimp and veggie mixture into 4 equal parts and line the shrimp mixture in the center of each sheet of foil and fold foil to form a sealed packet.
Place on grill or onto a rack in the oven and cook for 15 to 20 minutes until shrimp is cooked through.
Serve over rice and garnish with lemon juice and parsley
Notes
For Paleo and Grain Free Options: Replace Rice with Cauliflower Rice – cook using the instructions on the label.
You will love the combination of the juicy, tender shrimp with the flavorful veggies and the clean up couldn't be easier!
Want to save this Shrimp and Veggie Foil Packs recipe for later? Pin it Here!