05.10.2018
I have been going to the 30a area of Florida since I was a tiny little girl! There are SO many things to do in 30a! It's the beach destination for a lot of people who live in the Nashville, Tennessee area where I grew up. It's crazy how much has changed since we went when I was little! Seaside Florida was created the year I was born- I like to think we've grown up together 🙂
What is 30a?
In recent years, since we've had kids ourselves, it's been amazing to go back and show them all of our favorite places and all the things to do in 30a! [For those of you that don't know, 30a is the highway that runs by all of these adorable towns in the Florida Panhandle! The area has lovingly been called "30a"!]
Since there are so many different areas within 30a, I'll break up my favorite things to do by neighborhood! Did  I forget any of your favorites? Comment below!
Seaside Florida Things to Do
Seaside is a super cute town created in 1989, the year I was born. I love visiting when we travel to 30a because it reminds me of my childhood and our trips to the gulf!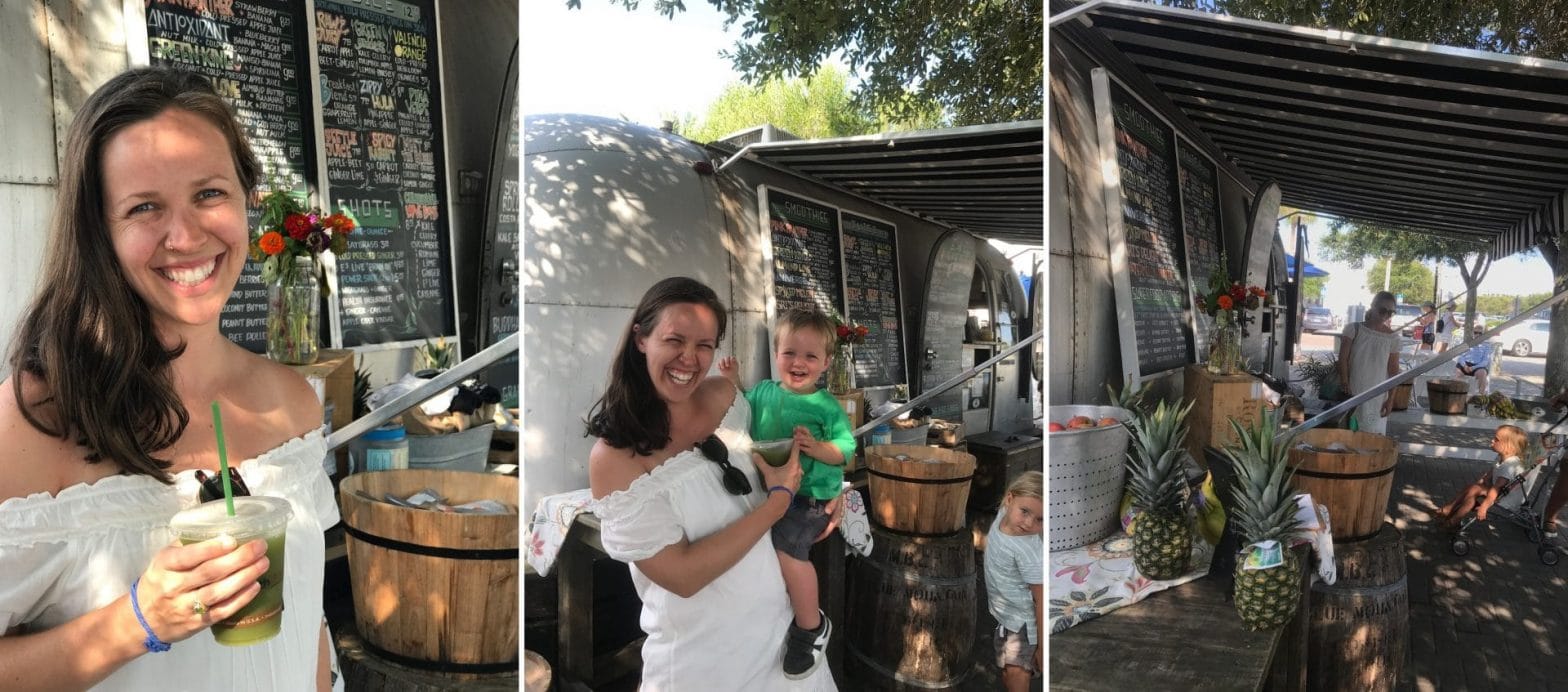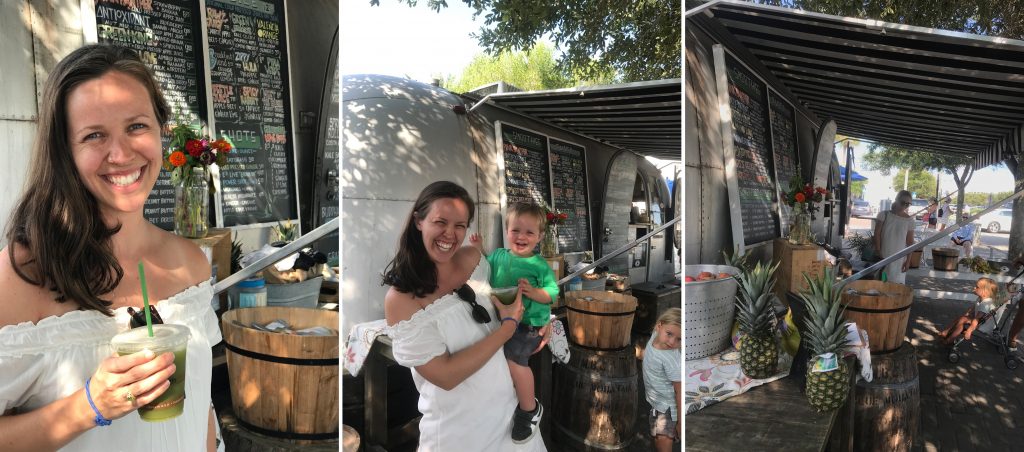 Raw and Juicy
There is a PRECIOUS line of tiny, renovated airstreams that serve delicious food and drink… I have a huge dream of living in a Tiny Home one day, so anything "tiny" or airstream makes me SO HAPPY.
Combine my love for airstreams with my love for juicing, and you have "Raw and Juicy." I seriously stop here every single time I'm in Seaside for a great juice!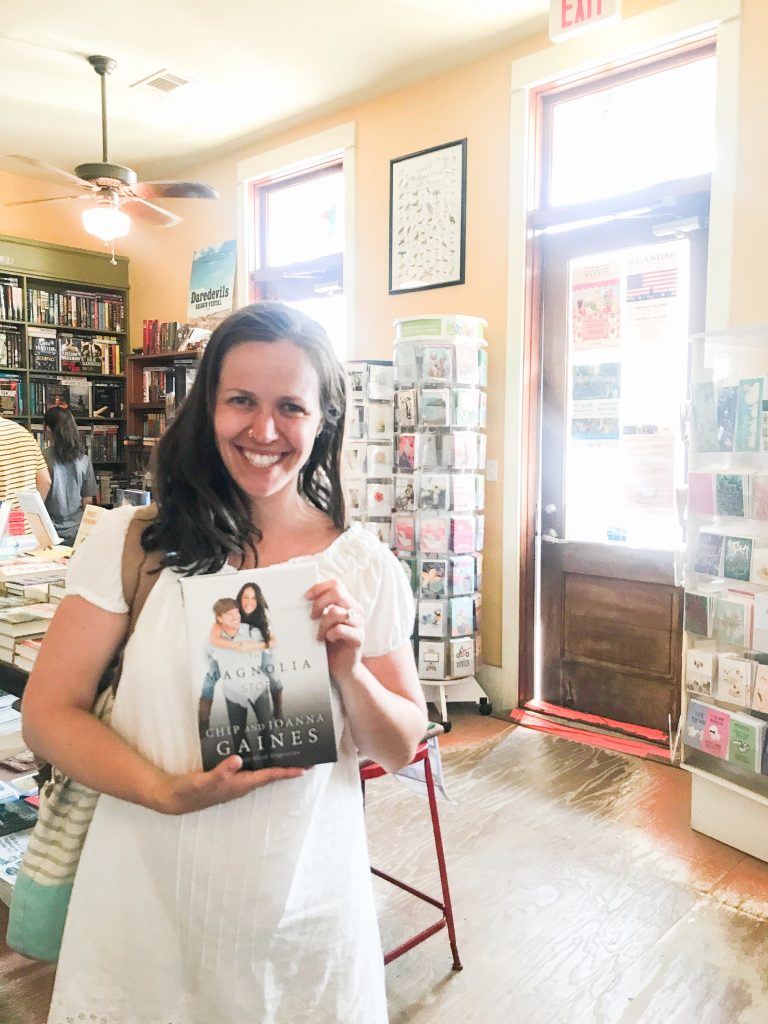 Sundog Books
I've been coming to this precious bookstore since I was a baby! I can seriously, truthfully tell you it's my favorite bookstore on the planet! They have a great selection of books for readers of all ages! (I'm pictured here with what I was reading at the time last Summer- Chip and Joanna Gaines' adorable book Magnolia Story!) If you've never tried Audible audio books, this book would be a great time to! I love that Chip and Joanna read the book and you get such a great feel of their life story! It adds a special element to reading the book!

Modica Market
Modica Market is a staple of Seaside! The Modica family came to Seaside when it was created after 50 years in the grocery industry in Alabama, and have cultivated their grocery store since. I could spend hours walking around this precious grocery store! There are SO many fun, interesting finds in this store!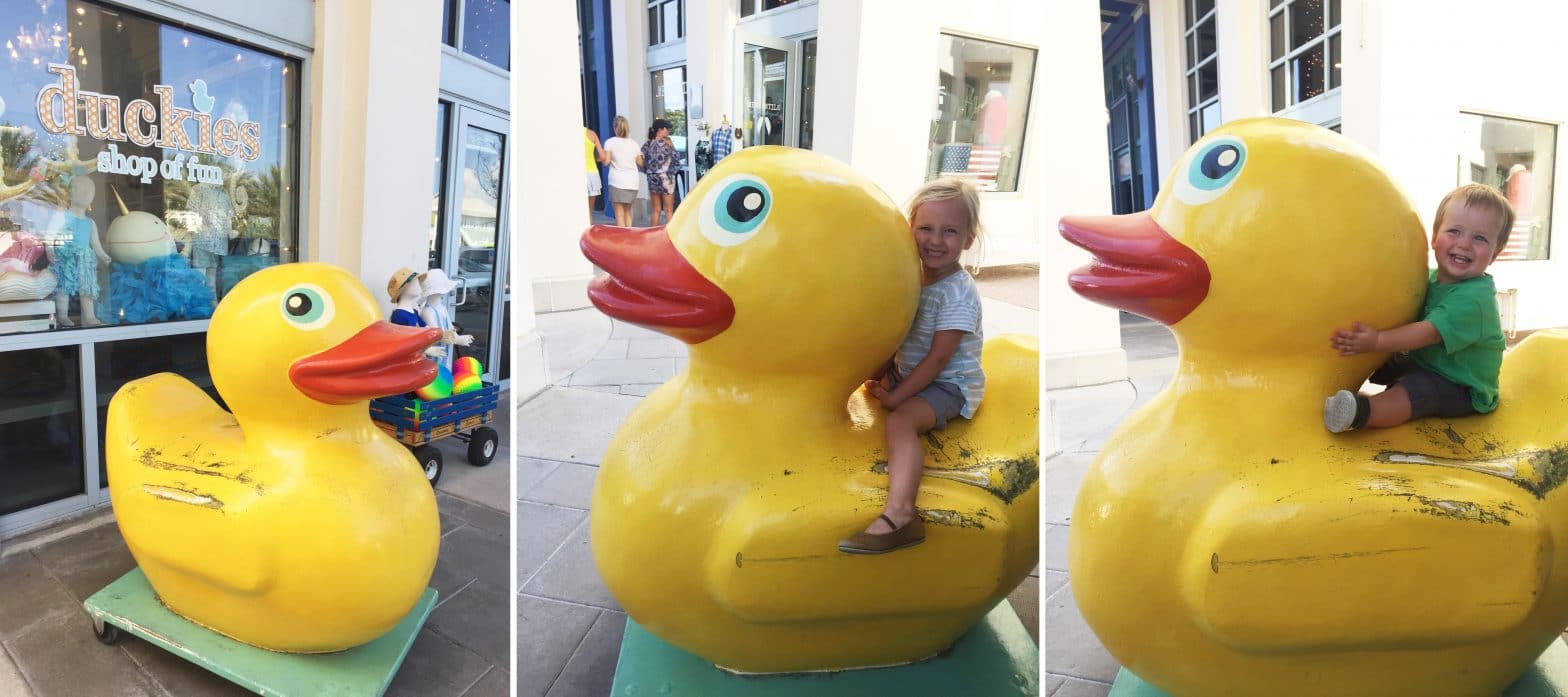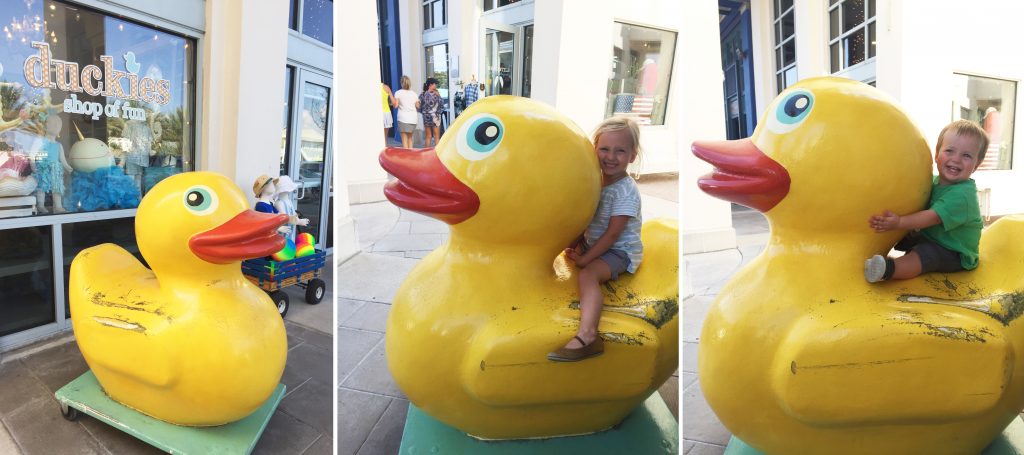 Duckies Shop of Fun
I'm pretty sure this is the cutest toy shop of all time! They have so many great toys to choose from, and it's a great stop for the kids if you're doing shopping around Seaside and they're ready for a break!
They even have some precious clothes for kiddos (pretty high end) including my faves Freshly Picked!
Amavida Coffee + Tea
This is my favorite coffee shop in 30a! There's a location in Seaside, and scroll down to find out more in the Rosemary section 🙂
Rosemary Beach Things to Do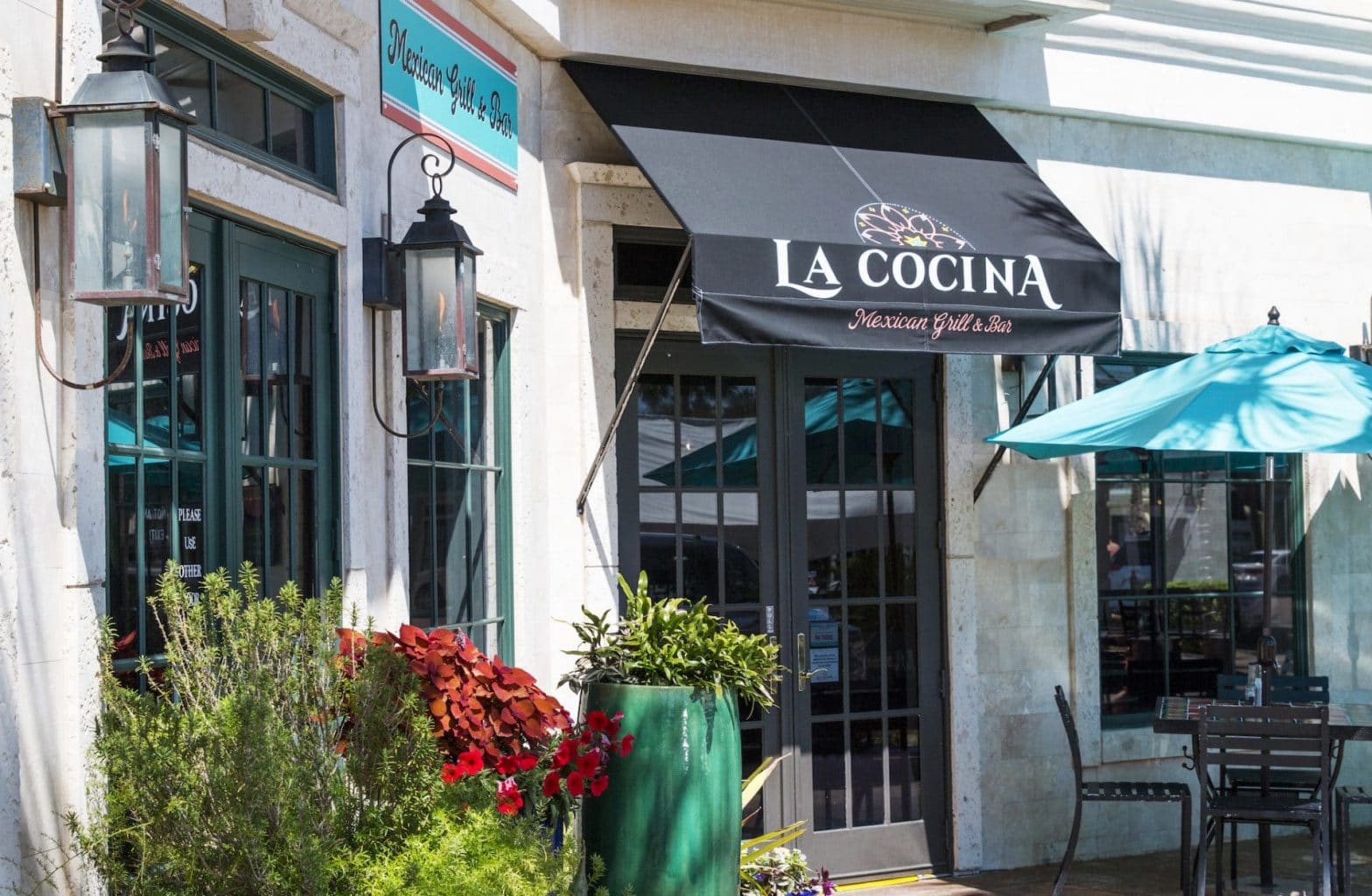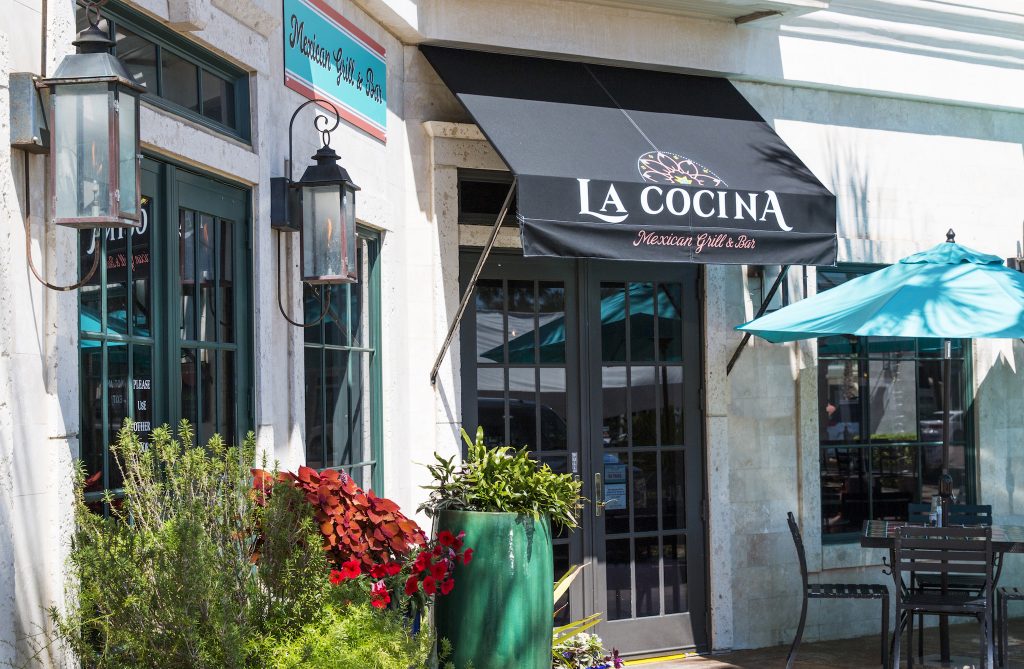 La Cocina
When you're at the beach with 6 adults and 5 kids, eating out can be a major challenge!! Over the years, we have found a way that works for us. Each family cooks one night, each couple gets a date night (while the other 2 couples get takeout), and we go out to eat one night! When we go out to eat as a whole group, we've always chosen La Cocina! It's super fresh, delicious Mexican food. They are so accommodating of large parties, especially when you go early like we do 😉
See the full La Cocina menu here.

The Pearl Hotel
The Pearl Hotel is gorgeous!! It's a boutique, 55-room hotel that was built in 2013! It seems like a super lovely place to stay! But we just enjoy it for the delicious restaurant Havana Beach Bar and Grill and the best rooftop in all of 30a!
If you love being active, it's a great place to stay! They have golf and beach access, free bicycles, YOLO boards, kayaks, you name it!
Image courtesy of St. Joe Club & Resorts

Amavida Coffee + Tea
Amavida Coffee is a more recent love of mine! They opened their doors in 2004, and have been a staple ever since! The coffee is SO GOOD, but even more than that, I love the heart behind Amavida coffee! They're a certified B Corporation, meaning they want what's best for the world.
AND, no big, they were Roast Magazine's Micro Brewer of the year!
They have locations all over Florida, but my two favorites are in Rosemary beach (pictured above) and Seaside!
Inlet Beach Things to Do
 
Amici 30a
Amici 30a opened in December of 2016… I got to speak with the owner all about how he got to where he and his family are now. In a past life, he owned casinos! So he knows customer service! This was one of the best meals we have ever had. Literally ever!
Amici 30a gave us the opportunity to sit right with Chef Lock the entire meal, and he brought out all of his favorite dishes for us. We got to ask him questions and watch him and his team work!
Let me just say that for a restaurant that just opened 6 months prior, it was PACKED. We got there at 5:30pm (because we wanted to make the most of our date night!) and it was already totally full!
Since we were eating what Chef Lock chose, it wasn't Paleo… Come on, it's an Italian restaurant after all! 😉 BUT our main course was absolutely Paleo and the best fish I've ever had! It was a black grouper dish. He served it on top of this purée he had us guess what it was… His inspiration was salted caramel. Rich orange in color, we knew immediately- it was carrots. But you would never know. It tasted JUST like caramel! It was incredible! If you come to Amici 30a looking for Paleo options, absolutely without a doubt get the black grouper!
We started with the crostini with 4 different toppings (YUM).
We had a pizza with pesto, feta, tomatoes, sun-dried tomatoes, mozzarella, onions, and topped with fresh arugula. Essentially if I could create the perfect pizza, it would be this pizza. It has all of my favorite toppings and it was scrumptious!
Chef Lock whipped up for us a Pasta Bolognese. He wrapped it all up, topped it with fresh basil slices and parmesan. I don't know that I've had this specific pasta often, but man oh man! It was delicious.
If you want to indulge, absolutely get the Tiramisu. When I was in Italy studying abroad, everyone got gelato all the time. I didn't get gelato very frequently… Instead, I got Tiramisu! To this day it's my all time favorite dessert. And Amici 30a's Tiramisu lived up to my high Italian standards! It's the perfect way to end an evening.
Seriously, if we had ONE foodie recommendation in the 30a area, it would by FAR by Amici 30a!

Otium | Yoga + Juice
Otium is a boutique fitness and wellness studio located in the beautiful 30Avenue shopping center in Inlet Beach, Florida.
The carefully curated boutique at Otium carries over 85 lines of luxury activewear, yoga essentials, jewelry, accessories and natural apothecary.








They offer a wide array of classes, so I bet there's something for you: Power, Sculpt, Hot Yoga, Gentle Flow Yoga, Barre, Restorative Yoga, TRX, and private sessions.
To see their schedule and book classes, click here. And if you have the pleasure of being in 30a for an extended amount of time, they have class passes and memberships, too!
Transformation comes not by adding things on but by removing what did not belong in the first place.
I took a power yoga class and it was AMAZING. I loved meeting local 30a'ers! The class was super challenging and fulfilling, and it set the tone for my whole day! I think I'll get a whole week pass when we go this June!
Seacrest Beach Florida Things to Do

The Hub
Y'all, the Hub is THE BEST. We can bike to it from Seacrest. It's a longer bike, but it's worth it, and make the food + drink that much more worth it.
The Hub is what it sounds like- a gathering place with events, TONS to eat and drink, and even shops! It's seriously so amazing! We will usually let the kiddos stay up late and go watch kids movies they host on their lawn. Mmmmm, my ideal summer night!
Some of my favorites are "Fresh & Fast" for healthy foods and "Local Smoke" because I can never turn down BBQ! (For my healthy, Whole30 approved Barbecue Sauce recipe that you can make at home, click here!)
Alys Beach Things to Do
Since we always stay in Seacrest, Aly's beach is just a short bike ride away! I don't think I have the words to tell you how much I love Alys Beach. It's a New Urbanism project to go back to our routes of a walkable town. Both the town and the architecture have only the necessary. It's the simplicity that makes it so heavenly. (Come on, you know I'm a sucker for minimalism!)
There were years where when you went to Alys all that was there was Fonville Press… It's a precious coffee shop. Now there are so many more things to do in Alys Beach!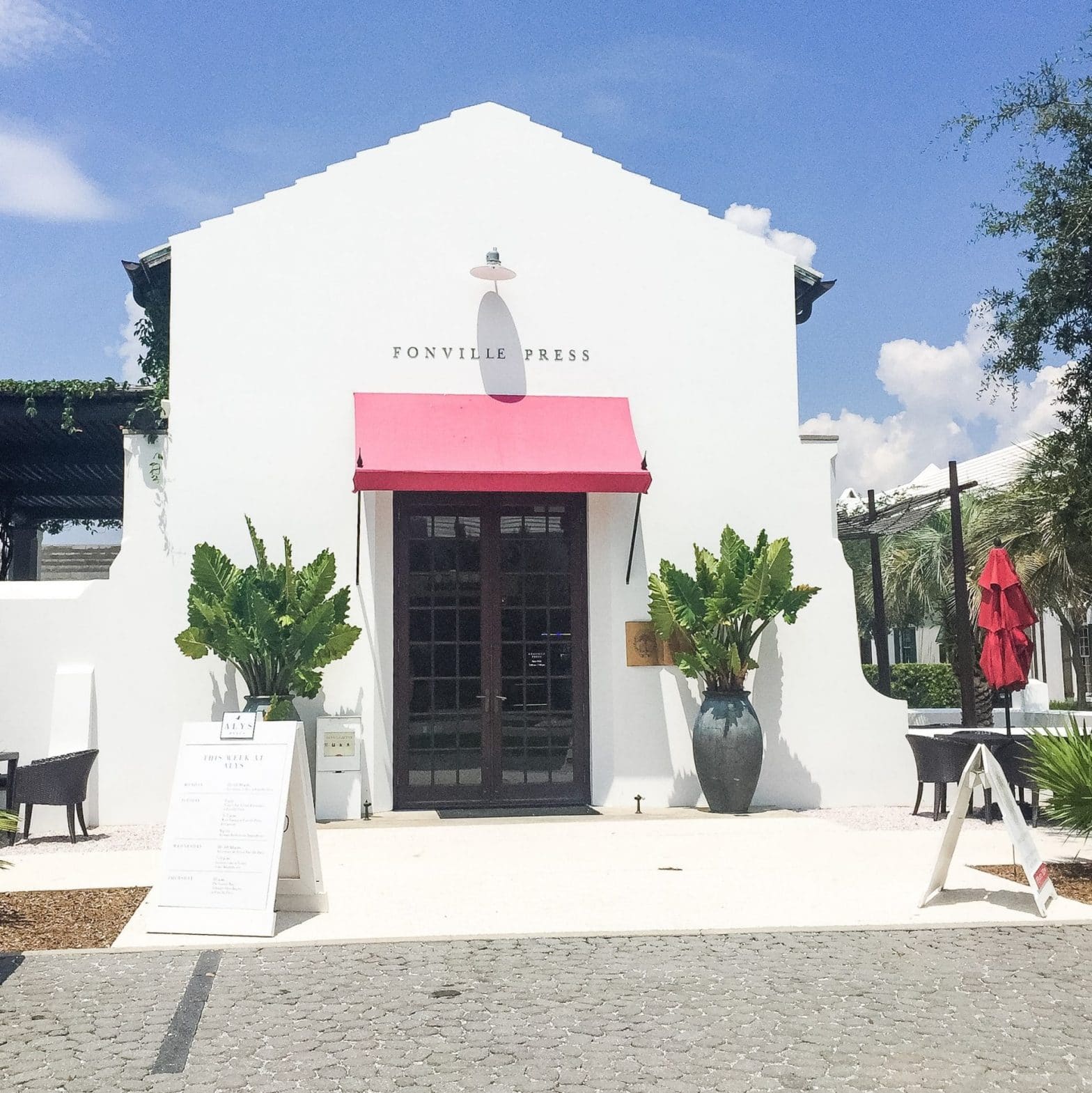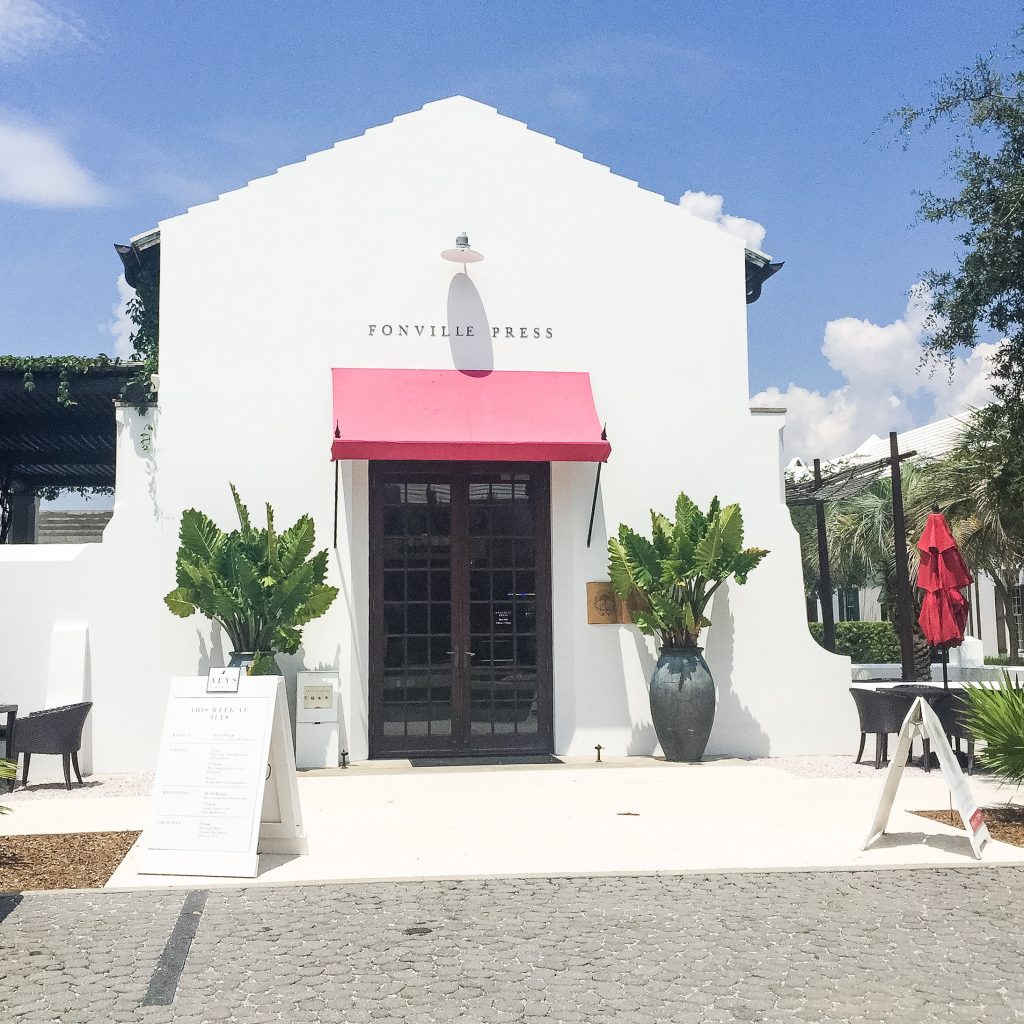 Fonville Press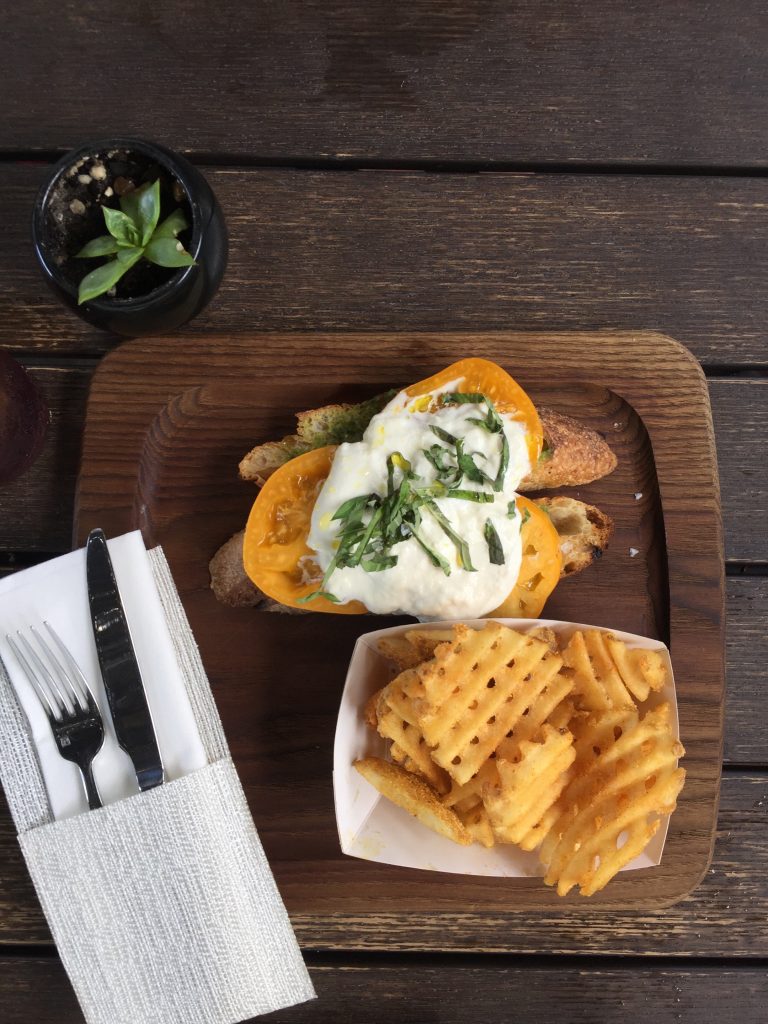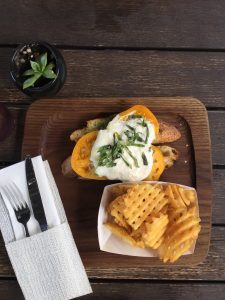 This is one of my all-time favorite spots when we go to the beach! I grab my favorite book, bible, and journal in the mornings and head to Fonville Press. Since we typically stay in Seacrest, it's a short 5-minute bike ride away! I order my favorite iced espresso drink, and sit outside on the patio. Chaz and I even do our once a quarter family / marriage reevaluation chat here every Summer… My husband Chaz and I have made a tradition to sit in Fonville Press every year and dream about the upcoming year… we go through a worksheet about what are our priorities, what are we focusing on personally and as a family. How can we grow as people and professionally. It is always a few hours long (during nap times!) and is THE best way to spend an afternoon!
This year will be PERFECT timing to reflect over what God has done in our lives in Atlanta the last 3 years and prep our hearts for our super soon move to Colorado!


And this past Summer, while we were there, they opened up a new playground right nextdoor! There's a slide that's built INTO a little hill. It's the cutest, artsiest little playground I've ever seen! The kiddos LOVED it. Which helped elongate our Fonville visits 🙂
Their food is also *incredible.* One late afternoon we just needed a little pick me up, and we got a Caprese sandwich with waffle fries. Everything was local, farm fresh, and the mozzarella melted in our mouths!!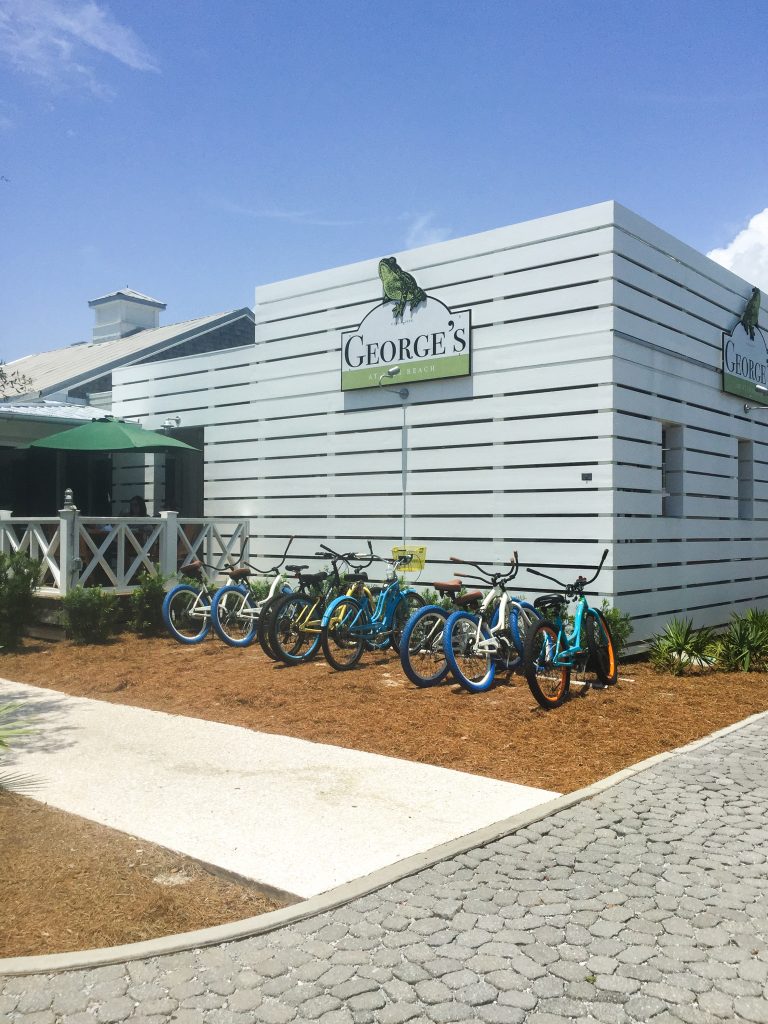 George's
George's is a super cute little lunch and dinner spot serving delicious coastal food! We love to bike to George's for a late afternoon feast! Their food is organic and locally-sourced, which you know I love! They have an entire board of salads, making it easy to stay on the healthier side of things!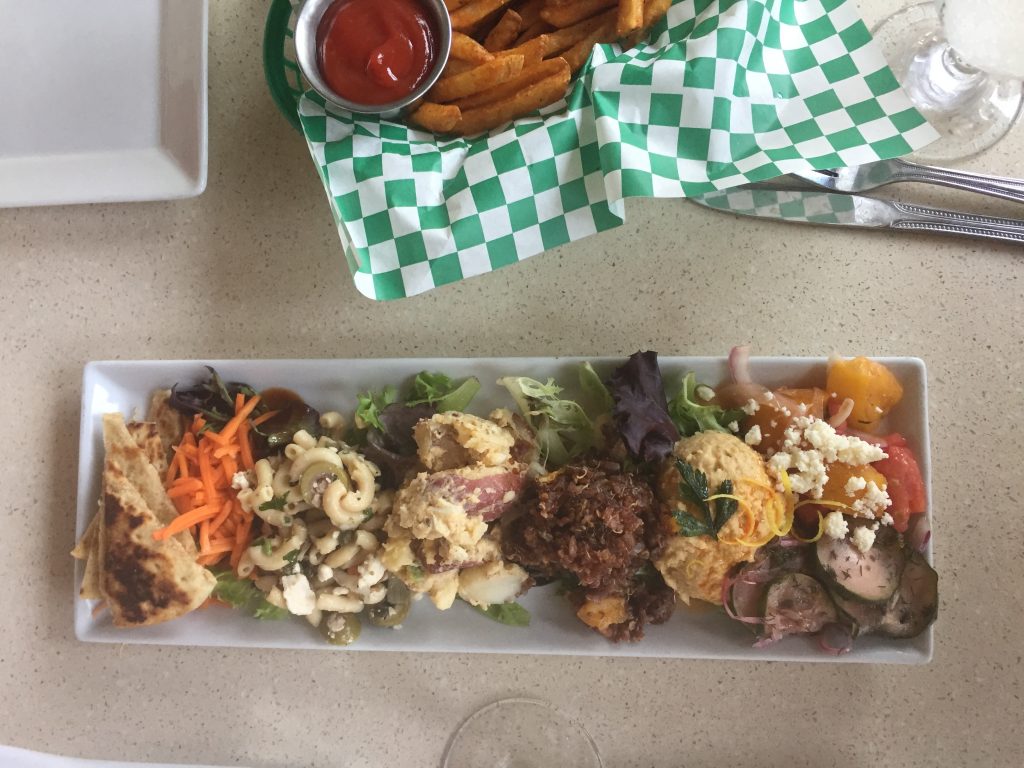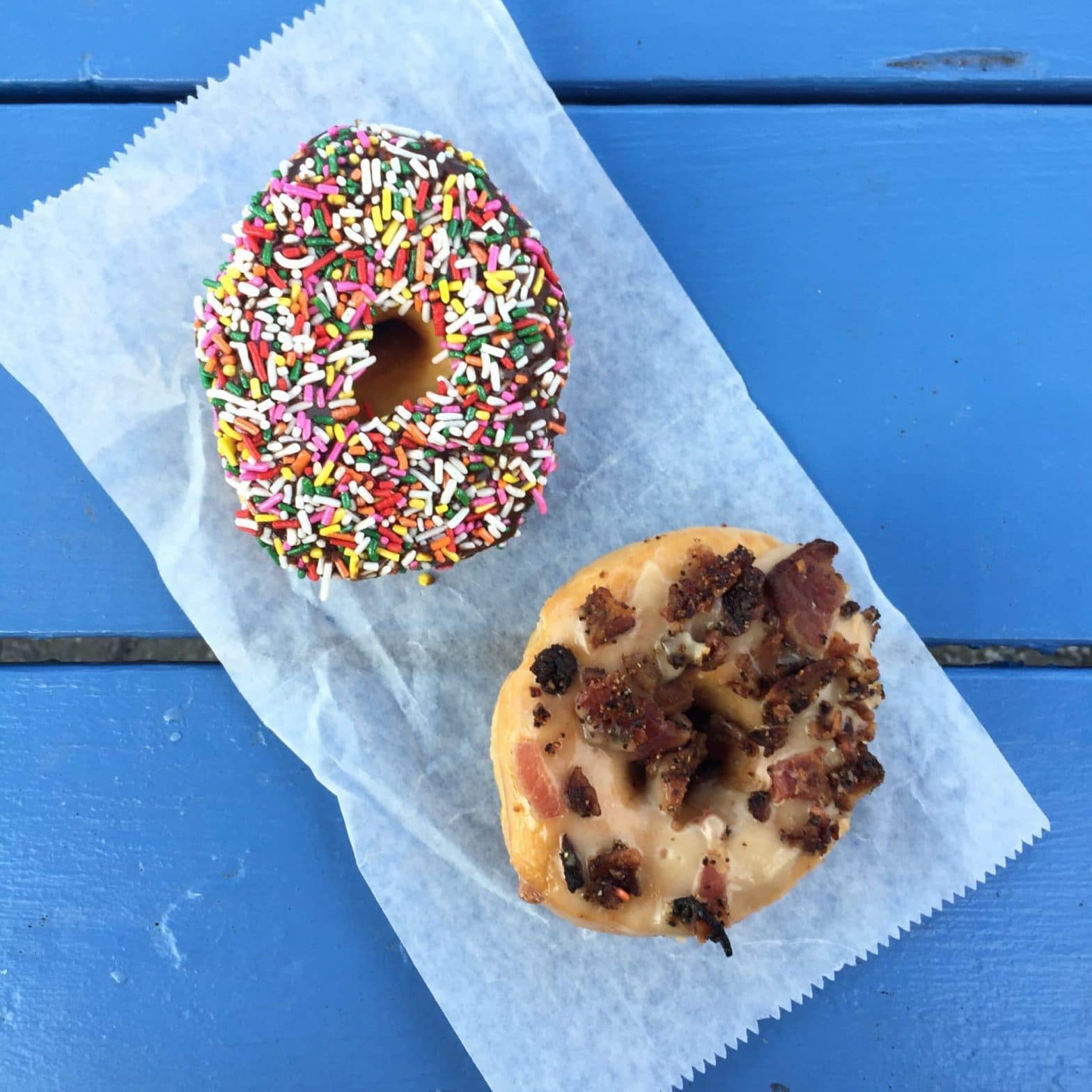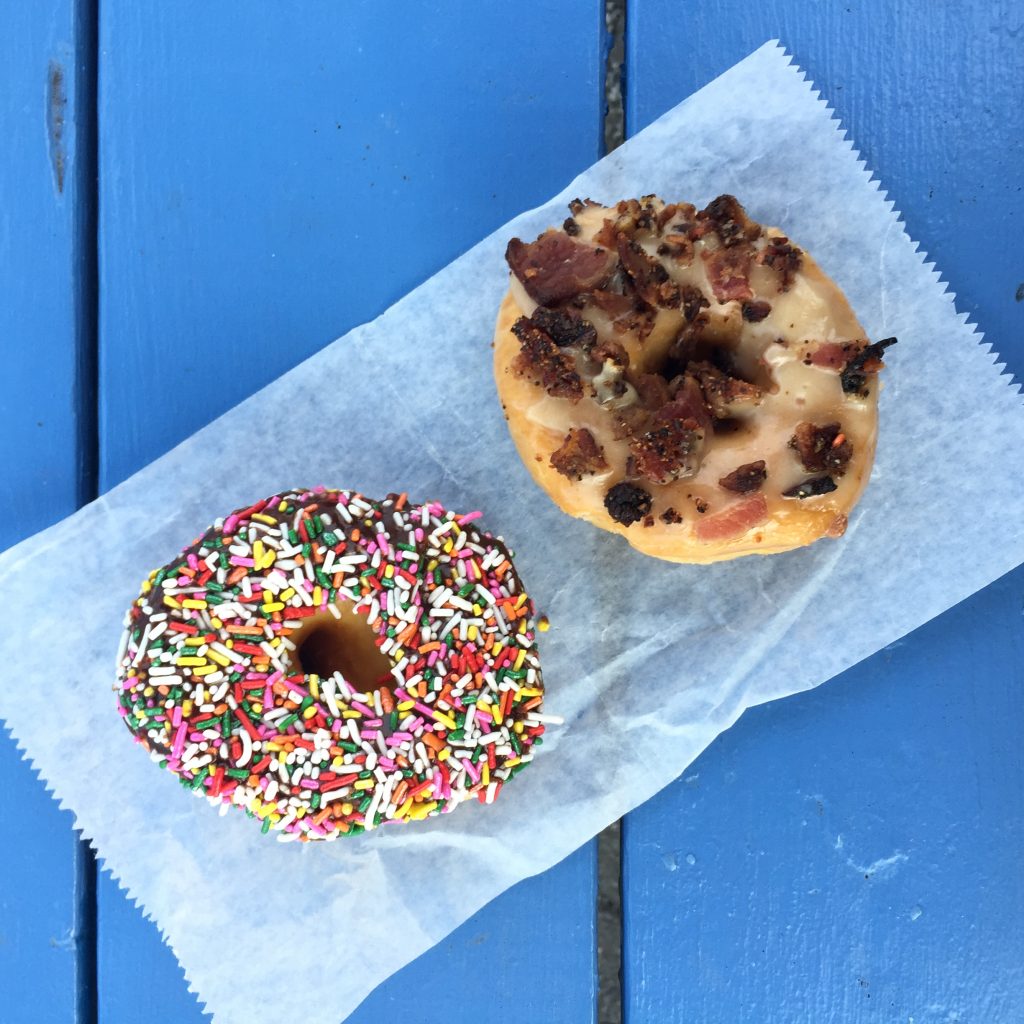 Charlie's Donut Truck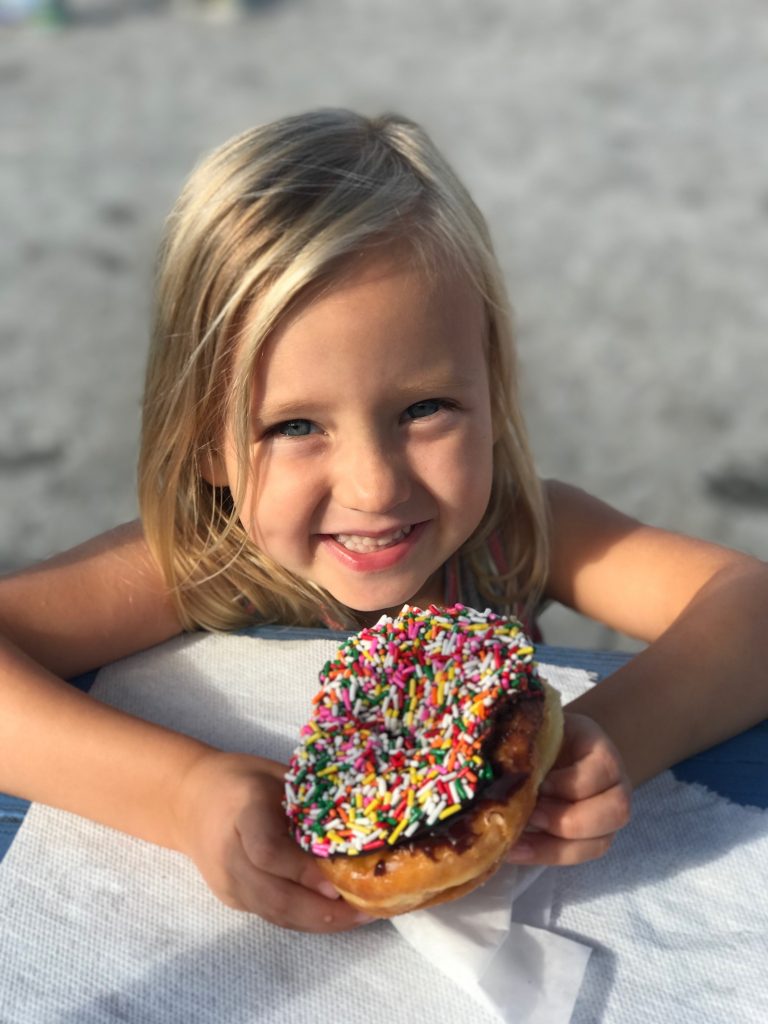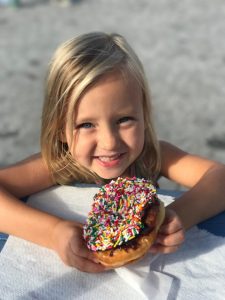 GUYS. Welcome to #vacation. Charlie's Donut Truck in Alys Beach is about 2 minutes from where we stay in Seacrest! Even though I try to keep the visits to a minimum, do you SEE that sea salt caramel and BACON on that donut?!
Again, we have another love (donuts) mixed with my love for airstreams.
Are you catching on how much I freaking LOVE 30a?! 🙂
Get to Charlie's Donut Truck EARLY because the donuts will sell out every. single. day.


NEAT Tasting Room and Bottle Shop
I love every single thing in Alys beach, and NEAT Tasting Room and Bottle Shop is no different! Chaz and I went here on an after-dinner date, and I got the Pimm's Cup and it changed my life!! There are a few seats inside or they have tons of outdoor seating.
It also holds a special place in my heart because when we were there last year, Chaz got the email that he got the fellowship in Denver!! Now, almost a year later, we're getting ready to fulfill those dreams and move! So sweet.
The bottle shop has everything you could ever dream of! It's filled with a thoughtfully curated collection of artisan spirits, wines, and craft beers. It even has all the tools you would ever want to make cocktails! Such a fun way to end the night!
Gluten Free finds in 30a!
There is now a new Five Daughters Bakery in Rosemary Beach! SWOON! I'm from Nashville, where Five Daughters started, so this makes my heart SO happy! Five Daughters Bakery in 30a has Paleo donut options, and they're out of this world!
Amici 30a (scroll up for a full review) also has some gluten free pastas and they are SO GOOD!
We just went to Surfing Deer in Seagrove, and there were SO many gluten free gourmet options- I highly recommend it!
I always check out Find Me Gluten Free for a super complete list of options, too!