08.02.2019
Before I dive into the BEST things to do in Florence, first go read my Paris Recap post… It will give you a little heads up of how we actually skipped our stop in Venice because we went to the WRONG Paris airport!!!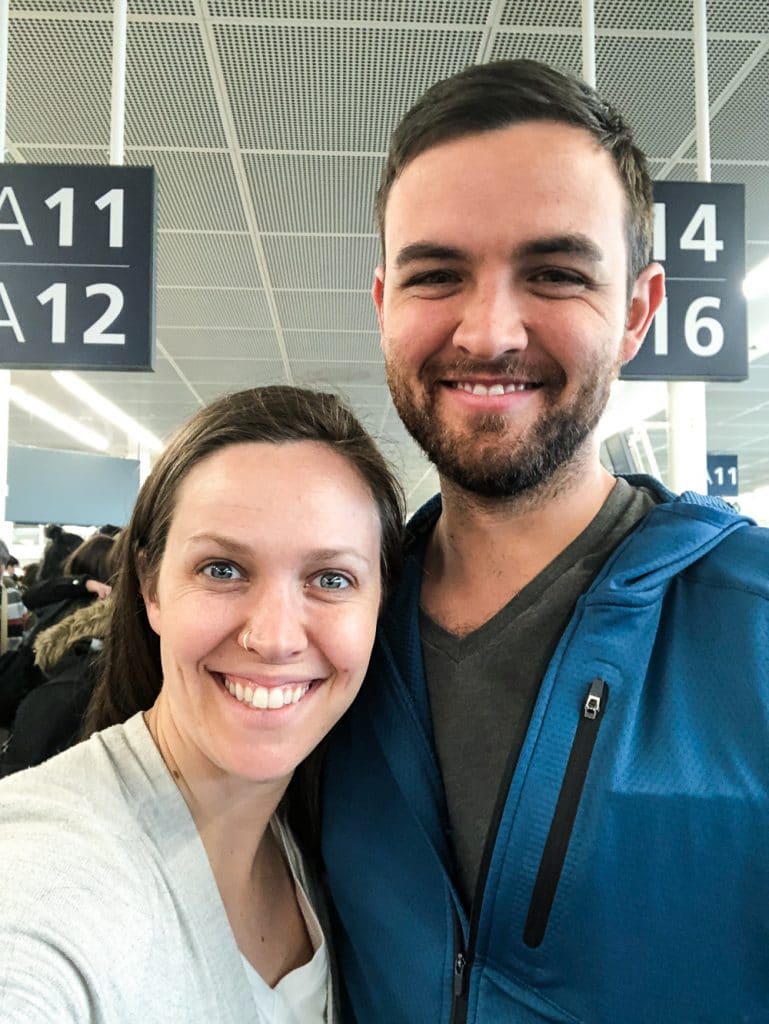 Luckily, we had only planned to spend the day in Venice. So we didn't have a hotel booked, just a late train out to Florence.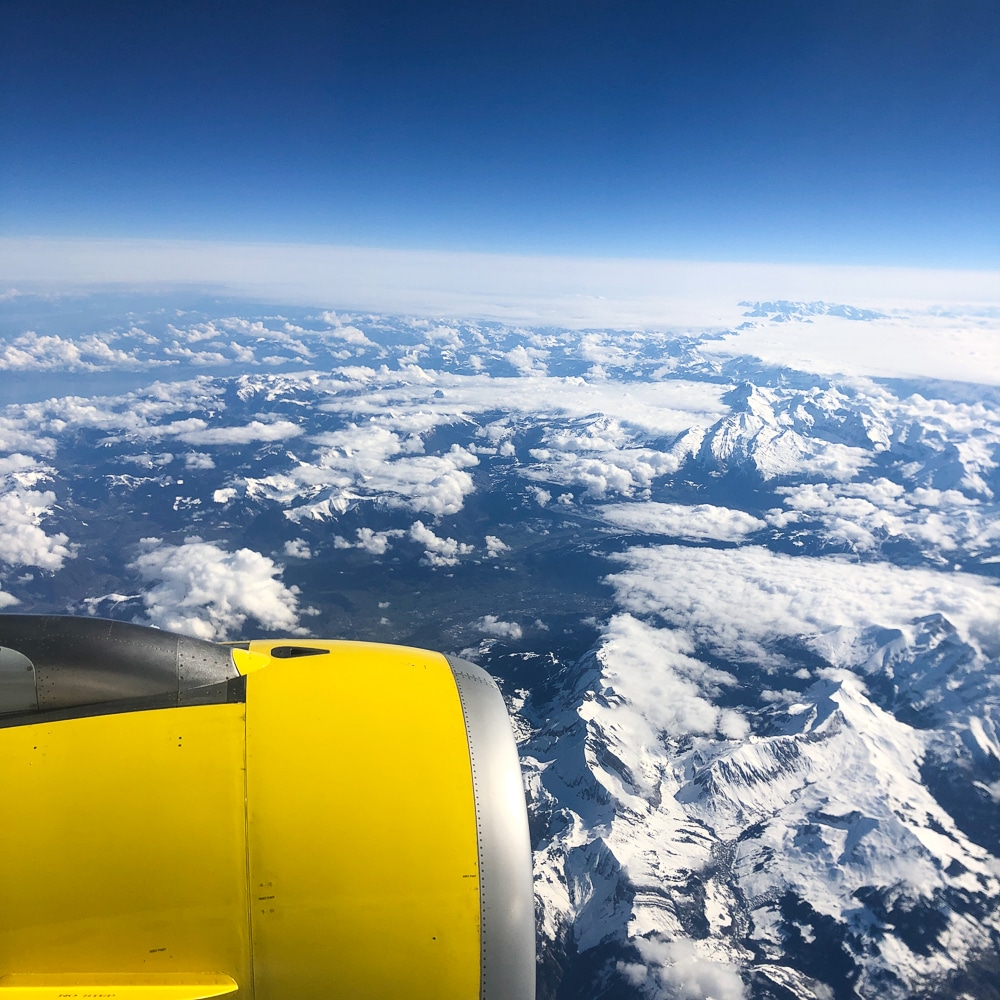 SO, we went from Paris straight to Florence! I've personally been to Venice before a few times, and it's amazing, but it's not my favorite city in Italy. Florence was one of our favorite stops on our trip, so I'm glad we actually got some extra time there! Ok let's get to it!
Getting around in Florence
We arrived a little discombobulated, because Florence wasn't our plan for the day! But we made it work 😉 Especially in comparison to Paris, Florence is SO easy to get around. We walked everywhere! Seriously every single place we wanted to explore was within walking distance!
Where to Stay in Florence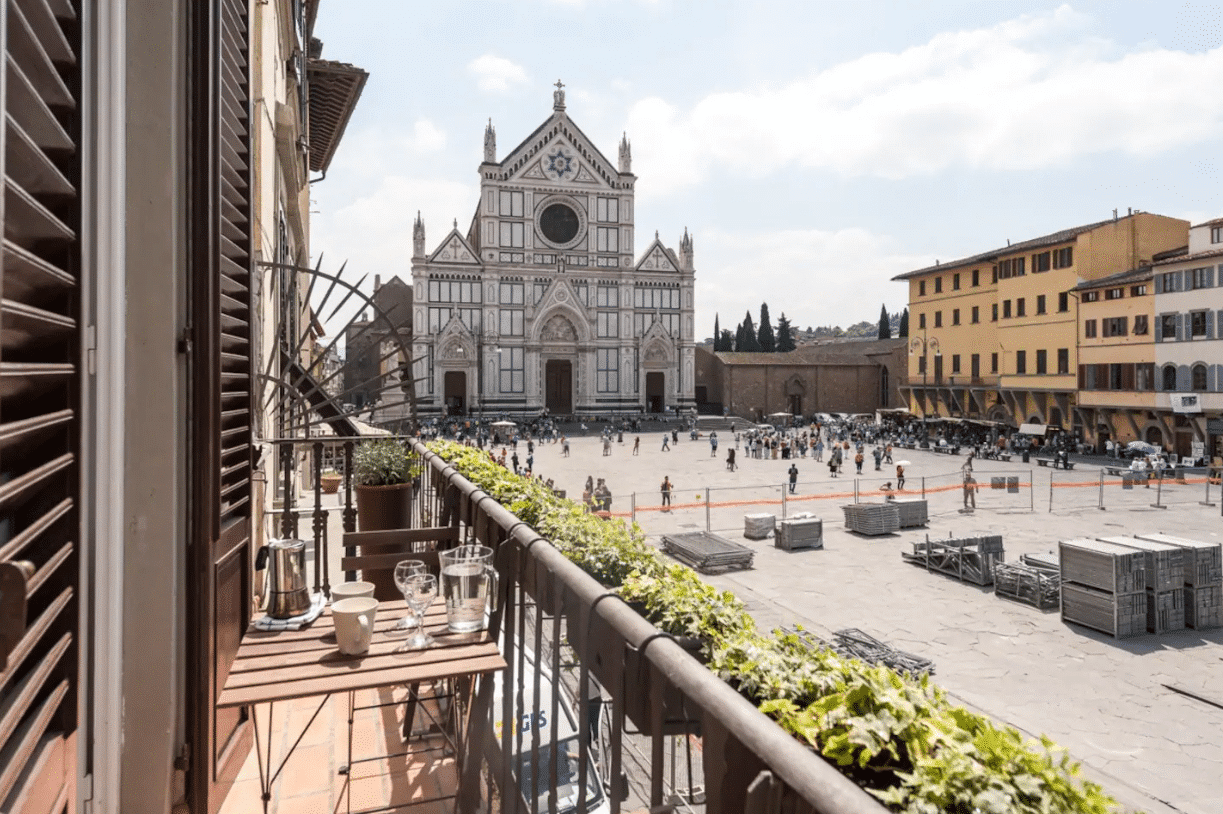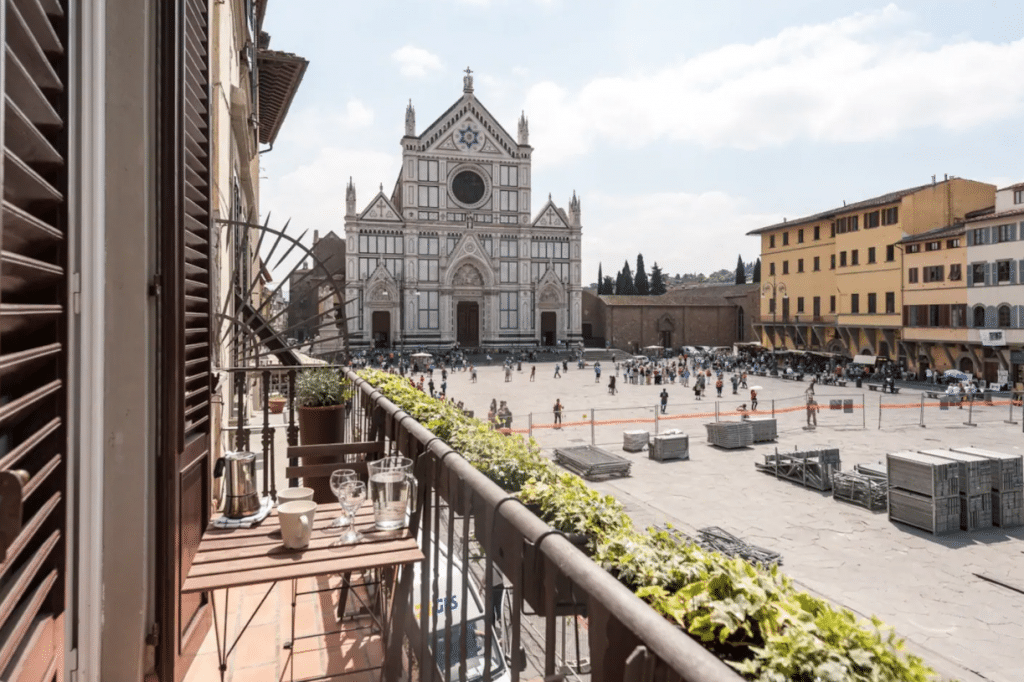 Airbnb's are really affordable in Florence! We stayed literally RIGHT by Sante Croce at this precious Airbnb. It could NOT have been in a better location!! I can't recommend it highly enough. Just look at the view we had every morning while we drank our espressos! Click this link to see where we stayed, plus get a discount on your first stay with Airbnb!
Where to Eat in Florence
Caffe Mingo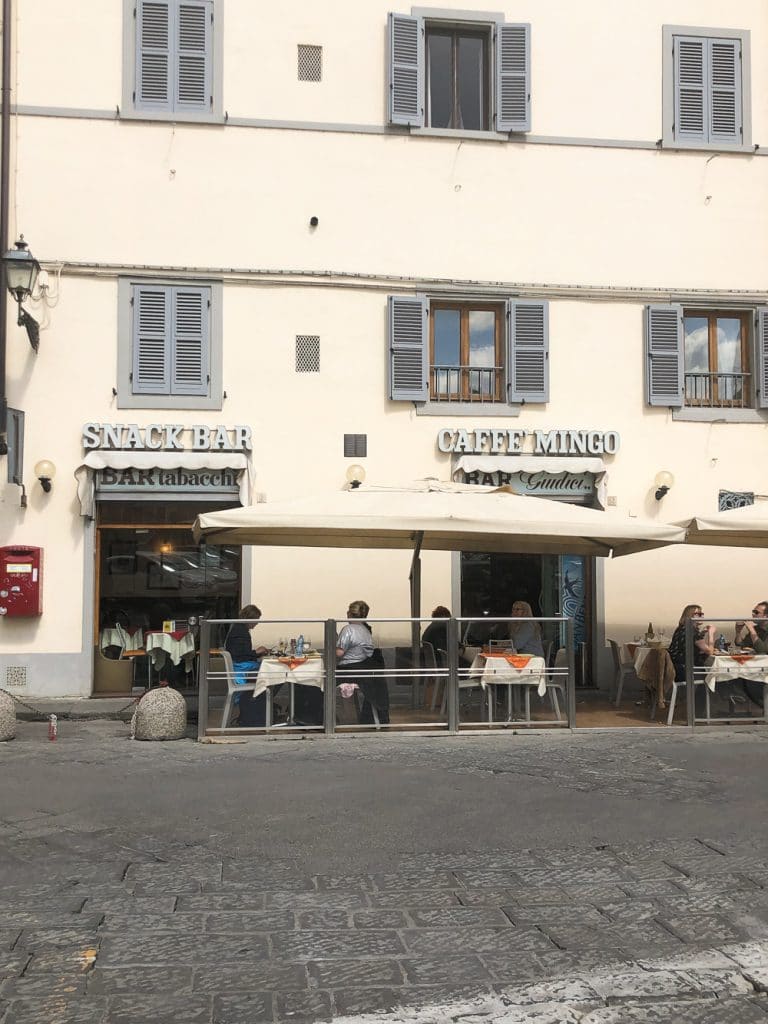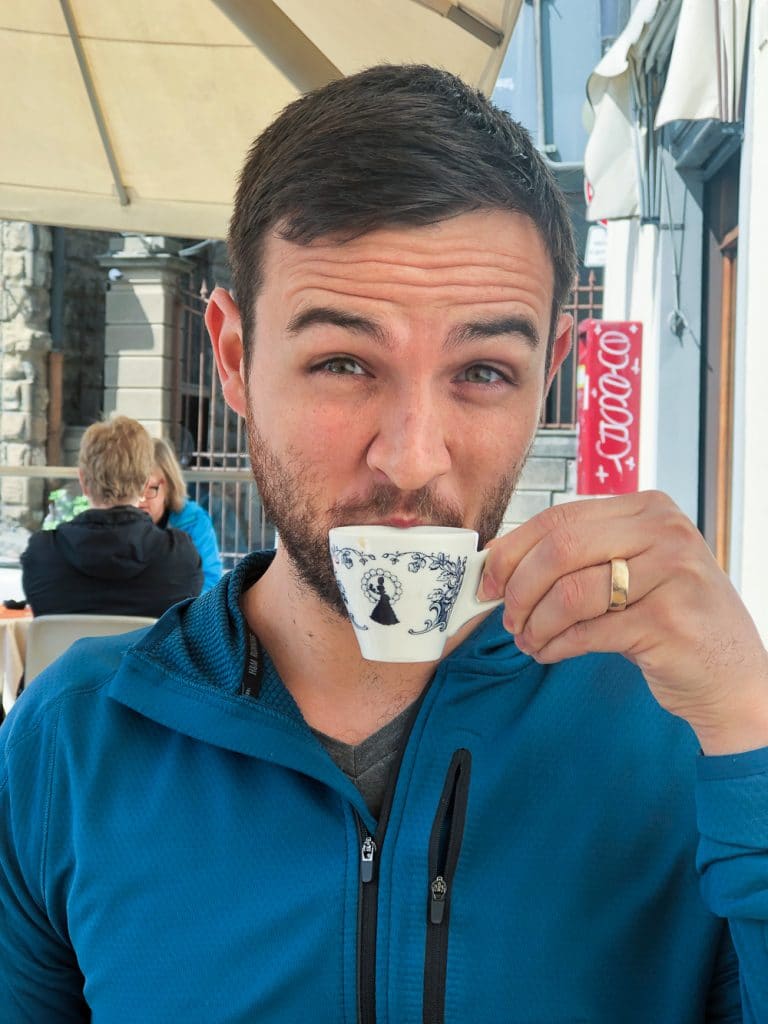 Our very first lunch was at a precious café along the Arno river right next to the Museo Galileo called Caffe Mingo. (here on Google maps). I had my first delicious Italian sandwich! Of course we got espresso, too! I started a pattern of taking Chaz espresso shots 🙂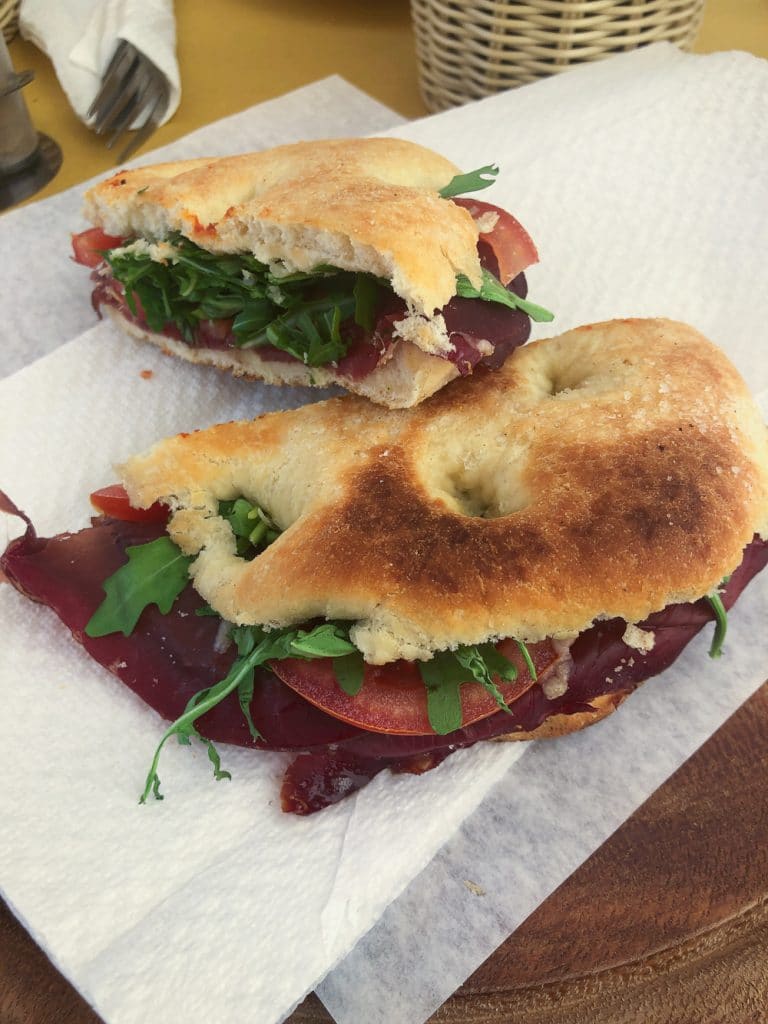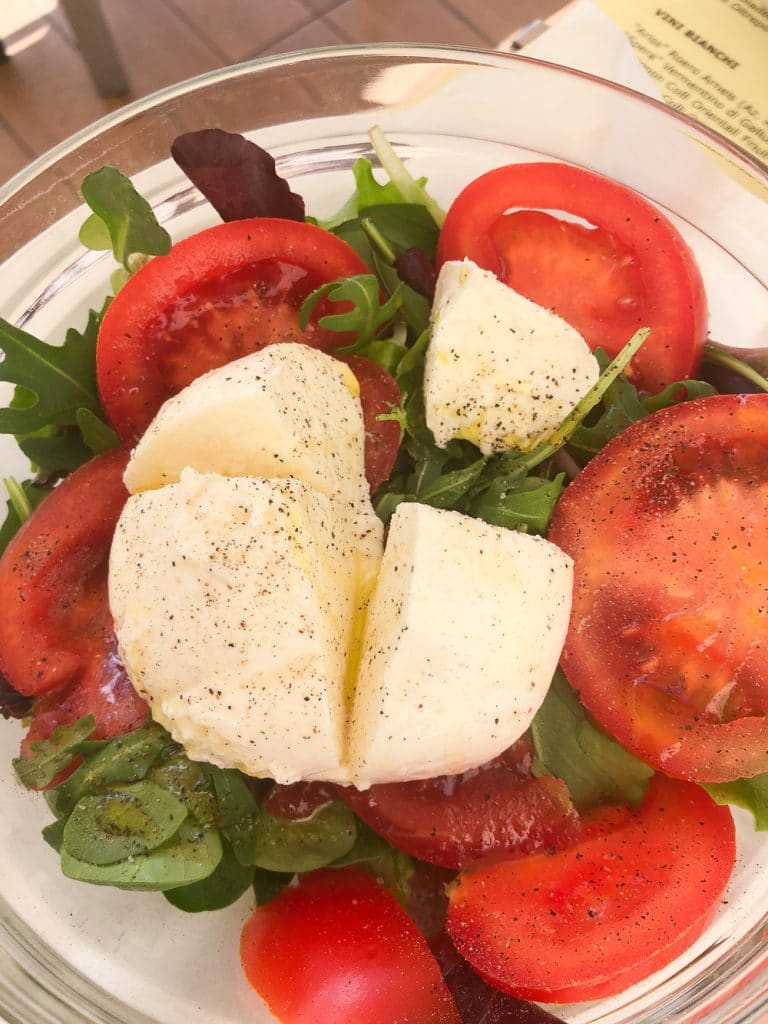 We also got a delicious Caprese salad and wine, because #vacation.
Then we walked around and explored! We walked along the Ponte Vecchio and saw all of the precious shops!
Ristorante Boccadama
Our dinner our first night we hadn't planned (because we were supposed to be in Venice). After a long day of travel and exploring, we stopped in at Ristorante Boccadama because it was literally across the street from our Airbnb! (here for Google maps) Can't get much better than that! Our meal was so delicious, and then we tucked in SUPER early to catch up on some much-needed sleep.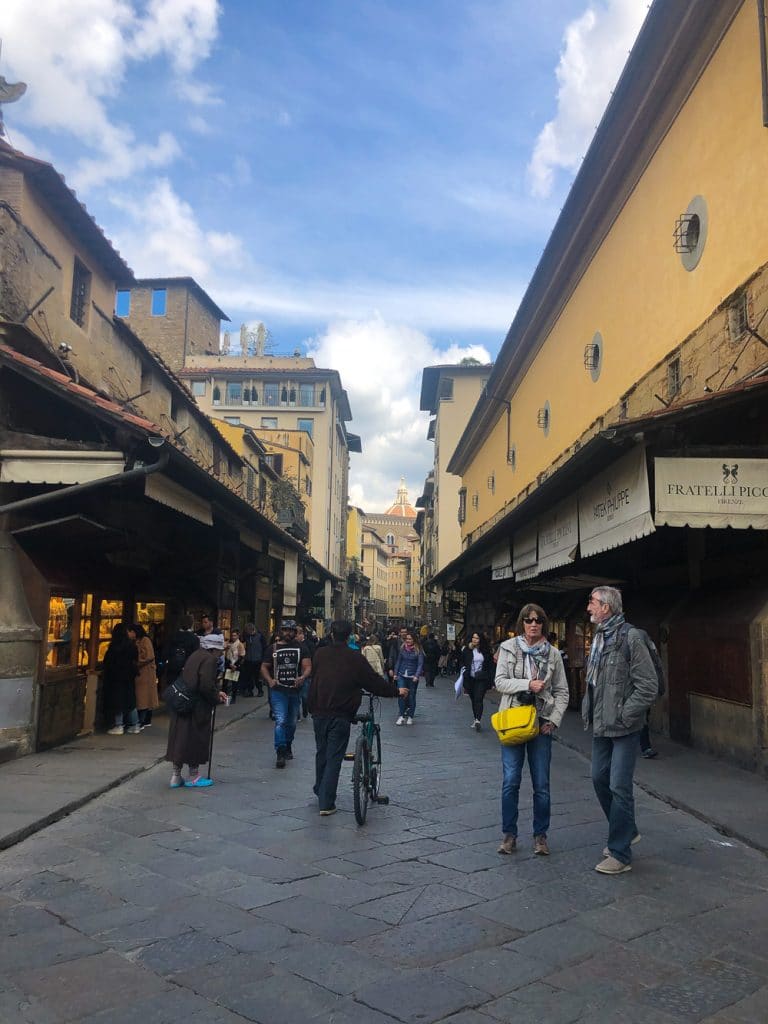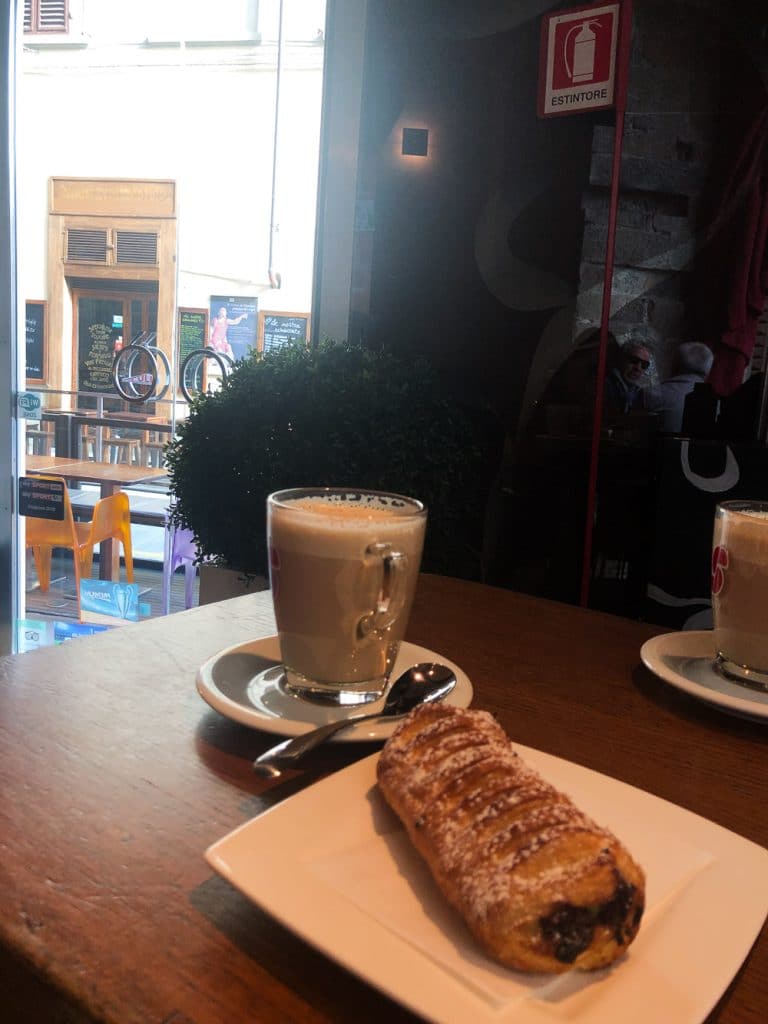 Oibó Ristorante
The next morning we had a very Italian breakfast of lattes and pastries at a place in the same Sante Croce block that our Airbnb was in! It's called Oibó Ristorante (here on Google maps). It was a precious little corner cafe overlooking the Santa Croce. We eventually did get tired of the standard pastry-and-espresso breakfasts, but not yet 😉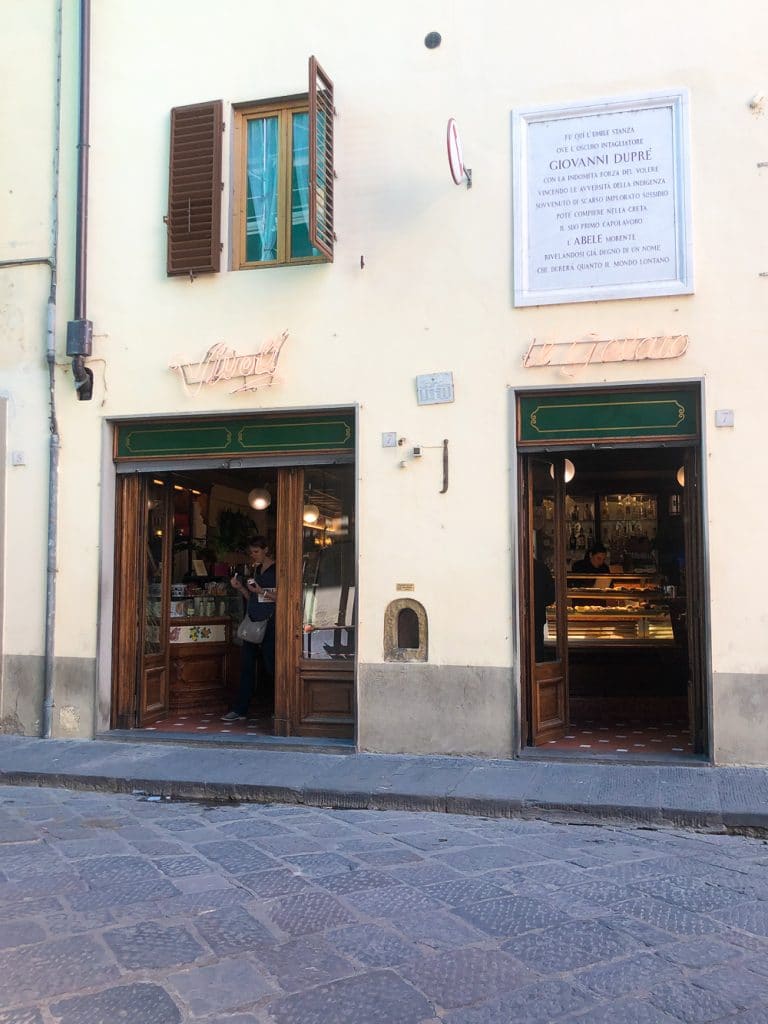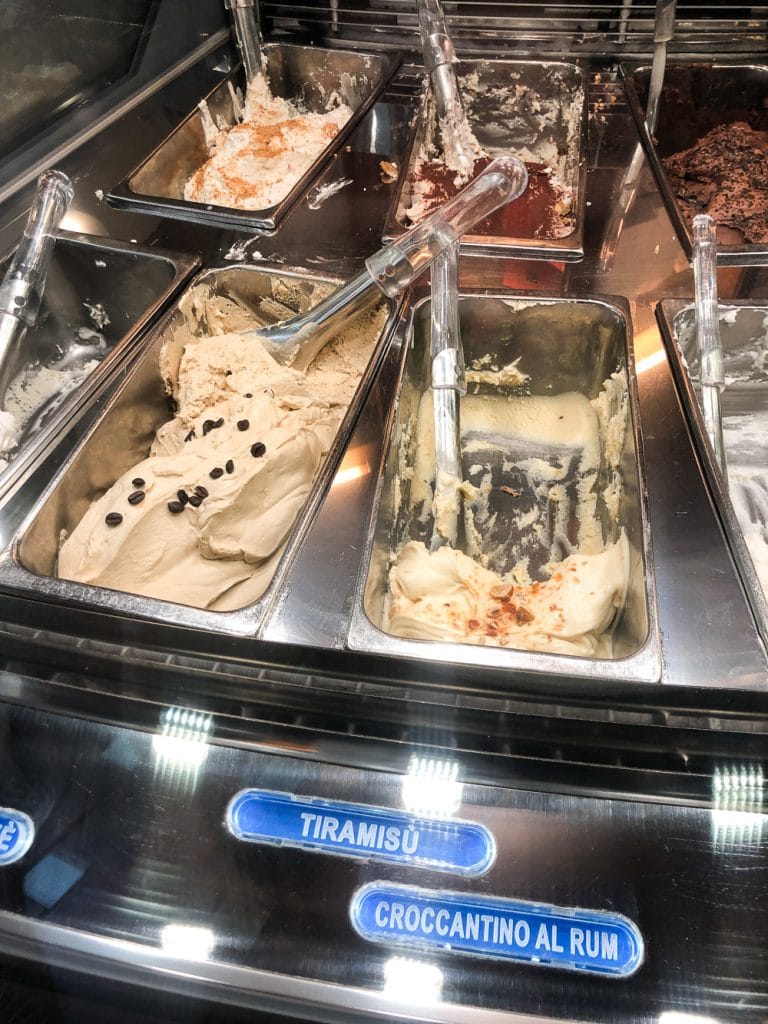 Vivoli Gelato
After walking around all day (see below) we stopped on our way home at Vivoli for gelato! (here on Google maps). This was a recommendation from y'all and we second it! It was delicious! And vacation (especially in Italy) calls for dessert before dinner, am I right?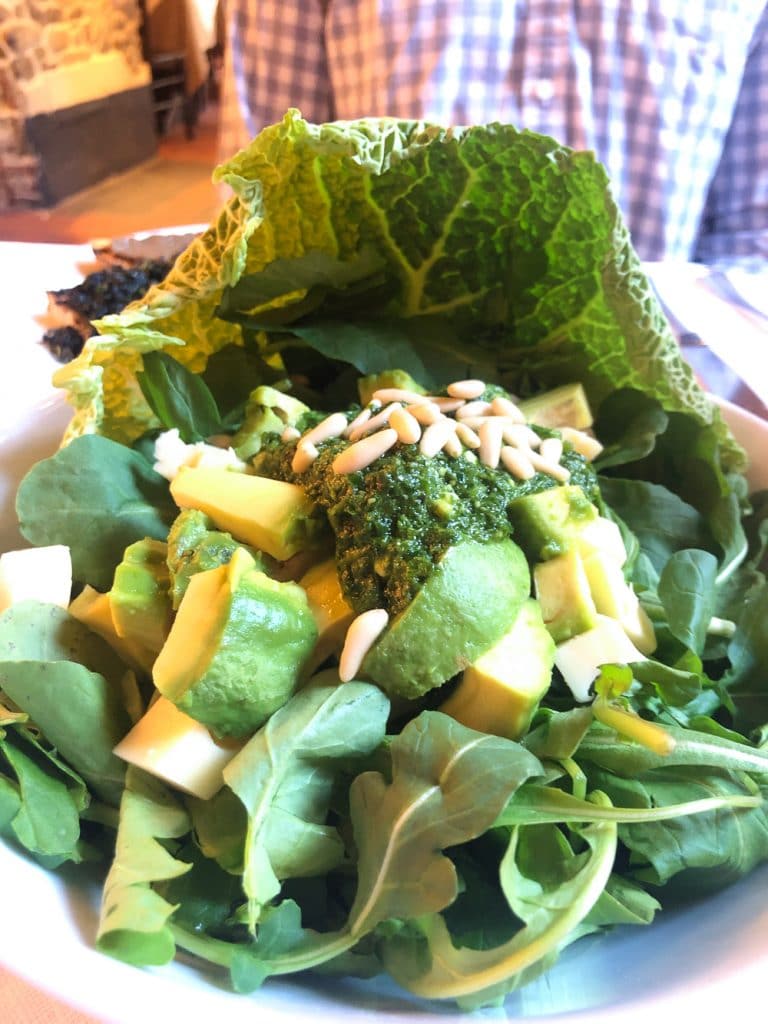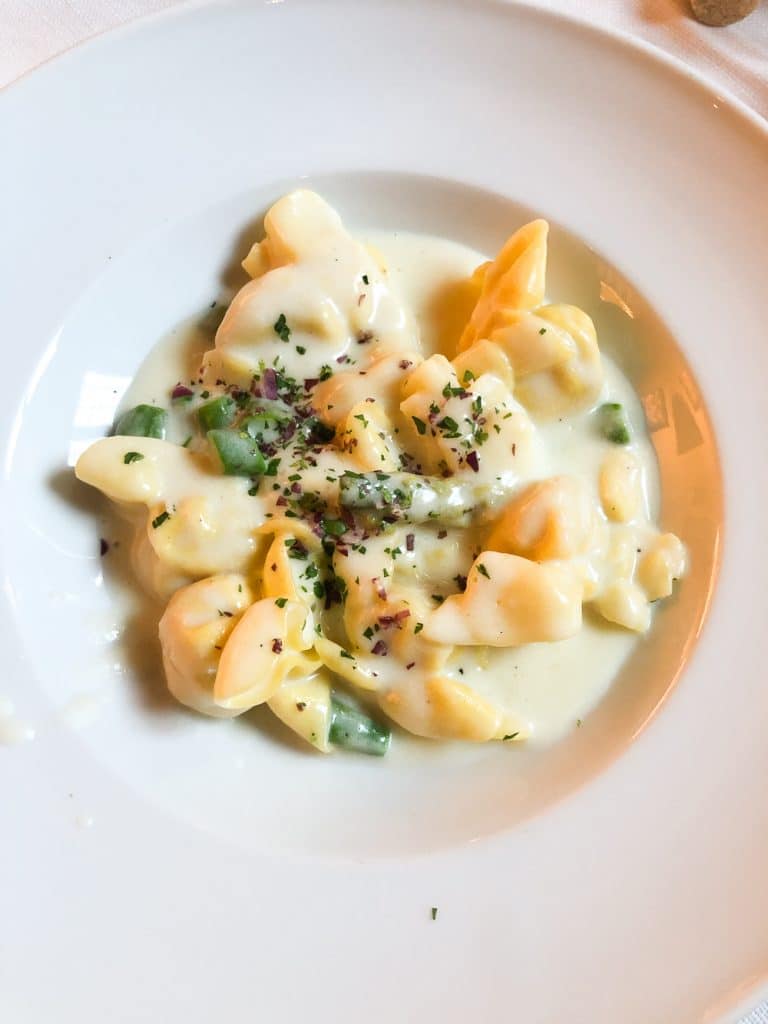 4Leoni
Y'all, my mom is a TRAVELER. She has been across the GLOBE. And when she makes suggestions of where to eat, we take them and say "yes, ma'am!" Because she just knows these things.
Her two recommendations for Florence, which she's taken me to in the past, are 4Leoni and La Giostra (below).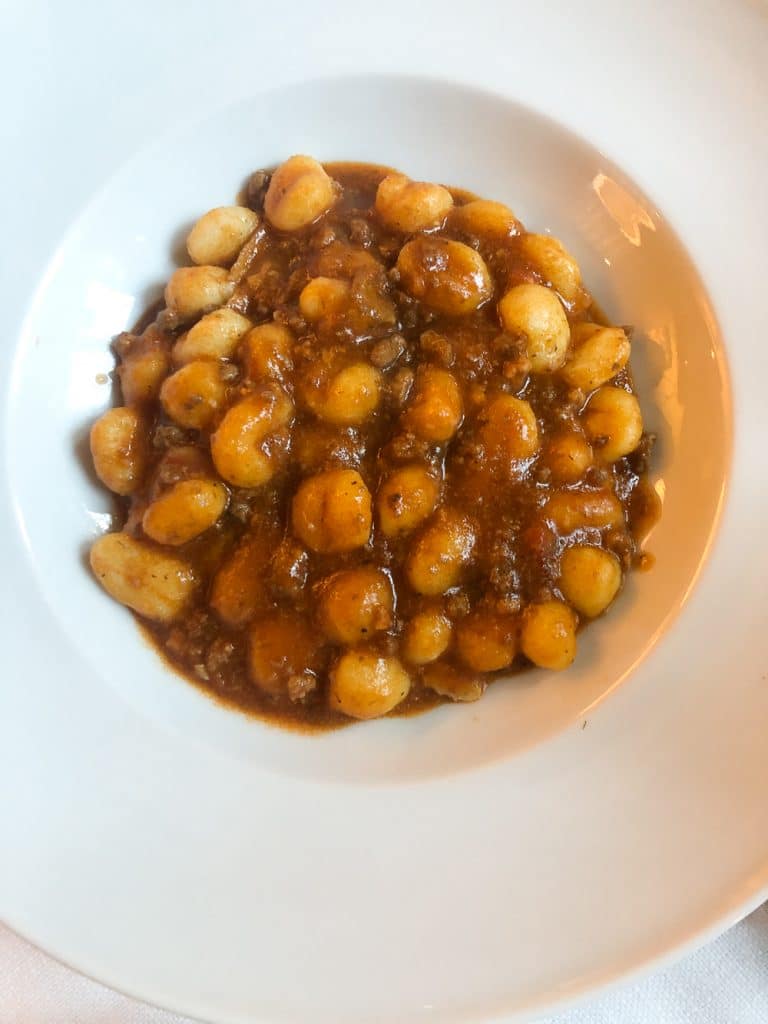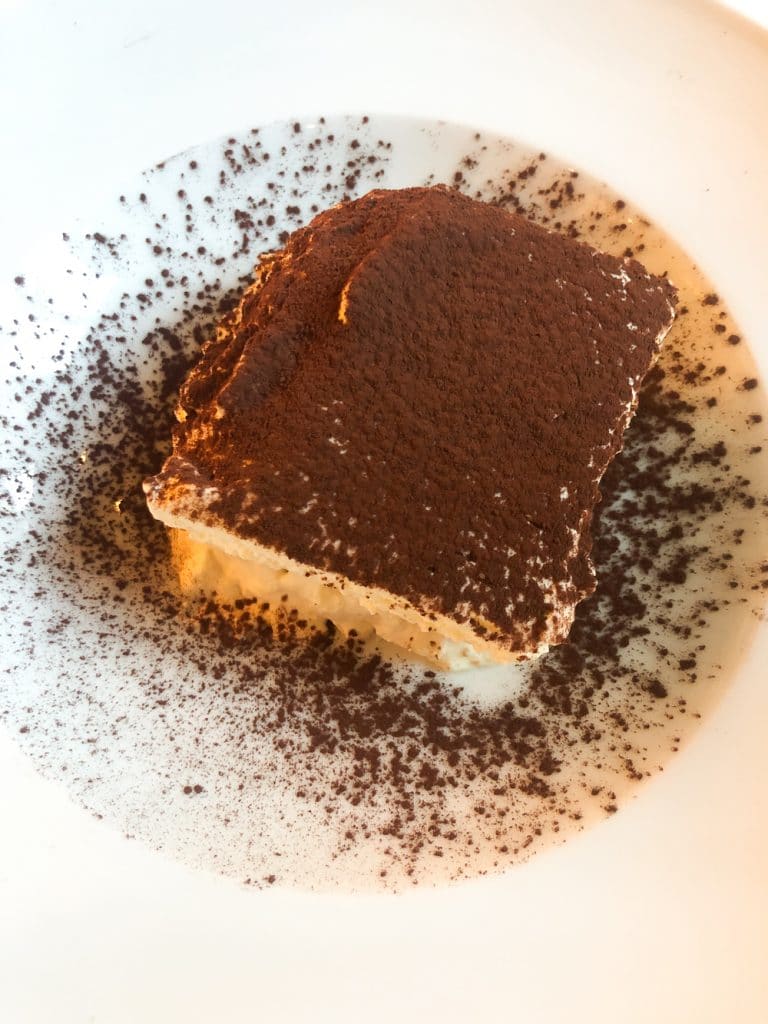 After an insanely busy day, 4Leoni was exactly what we wanted. We got a BOTTLE of wine (we never do this, and figured out why- ha!!).
My one recommendation for 4Leoni: GET THE PEAR PASTA. It is seriously the best pasta I've ever had in my entire life.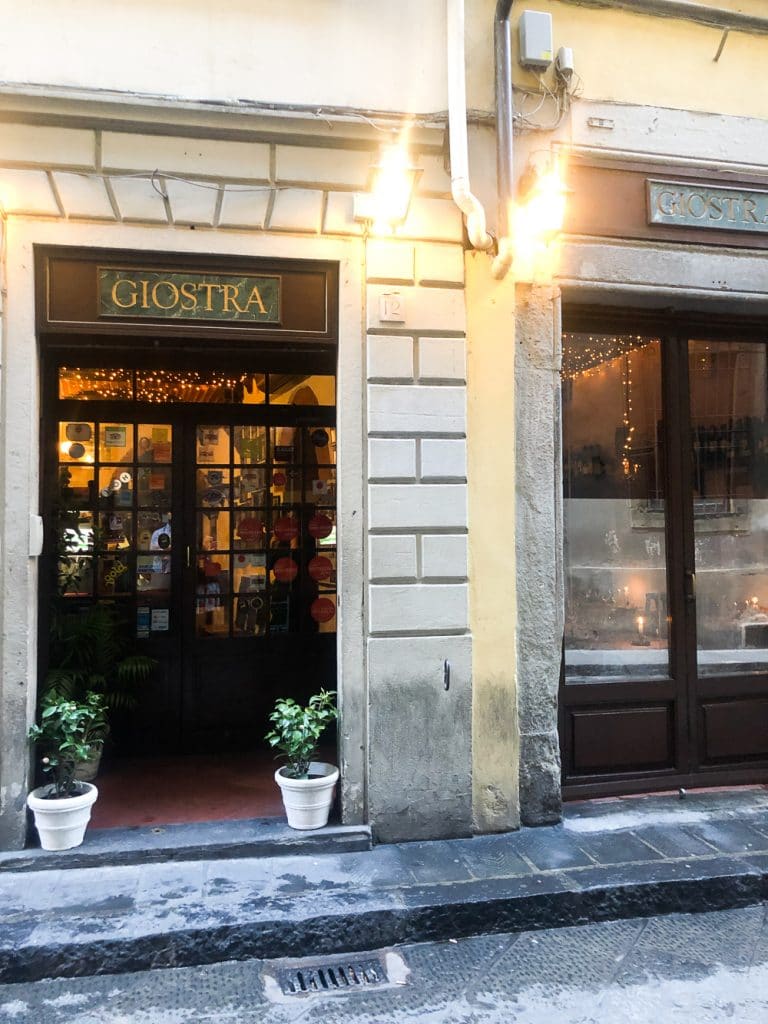 La Giostra
For our third night in Florence, we went to La Giostra. That was after an entire day in Cortona (the next recap post!).
This pretty incredible thing happened mid-dinner. I saw a man that looked just like Elton John walk in. We're talking JUST like him.
He walked about 2 inches behind Chaz, and I literally let out an audible gasp. Chaz turned around, looked back at me (who hadn't even uttered a word yet) and said "that can't be him."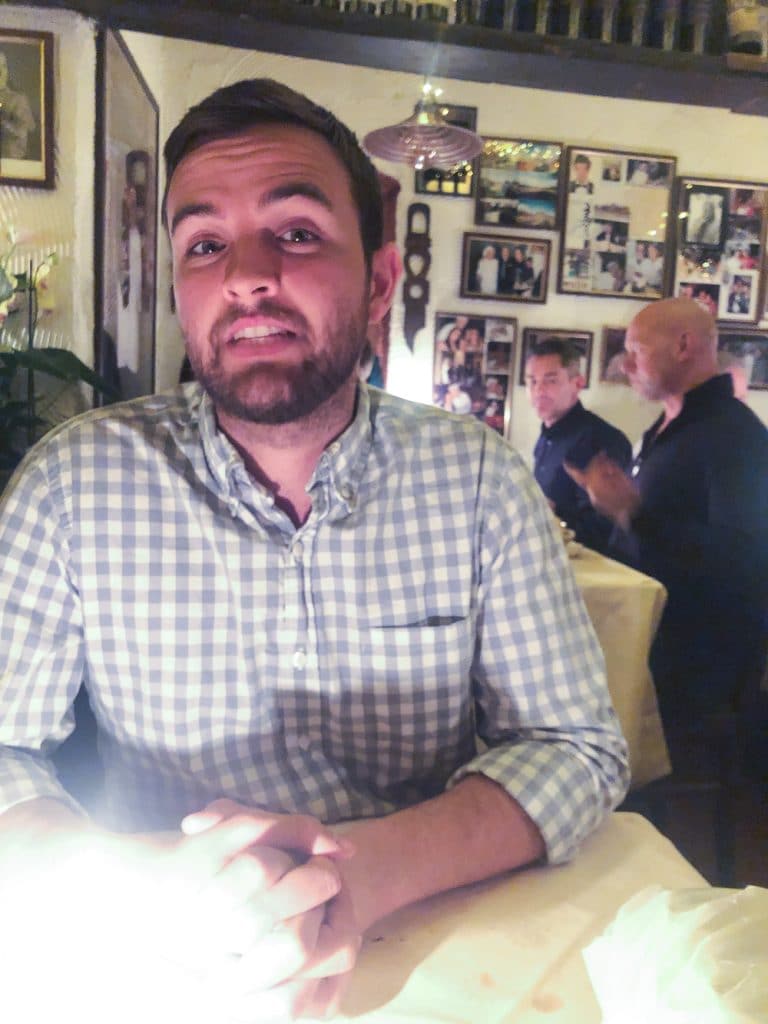 Because my brain just couldn't believe that it was really Elton John, my next theory was that maybe he was an impersonator. But a really, really good one at that!
Well, then the body guards and assistants came in. This man had an entourage! Then I knew for SURE: this was Elton John. His entourage sat RIGHT behind Chaz, while the man in question sat in the very back of the restaurant.
The next time our waiter came back, I grabbed his arm, pulled him close, and said "IS THAT ELTON JOHN?!" as quietly as I could… He looked at me, said "I don't know!" But as he started to walk away, he looked back at me and mouthed "YES!!!!" while he nodded.
I lost my ever-loving MIND.
WE were at a restaurant with about 12 tables, and one of them was filled by ELTON FREAKING JOHN.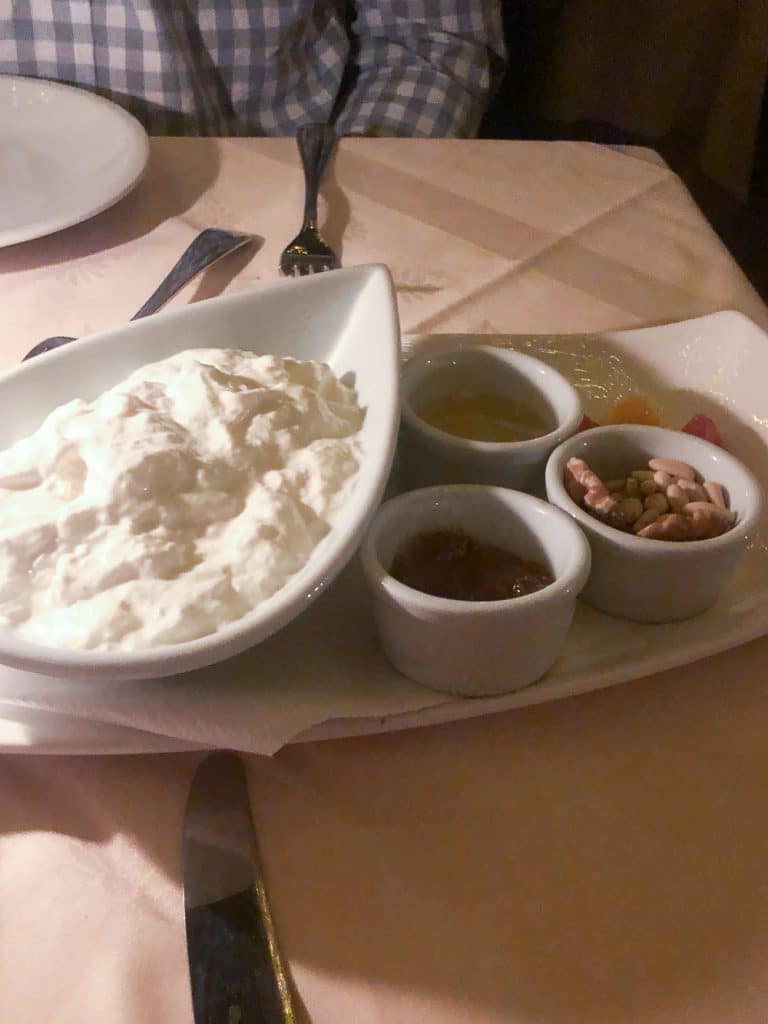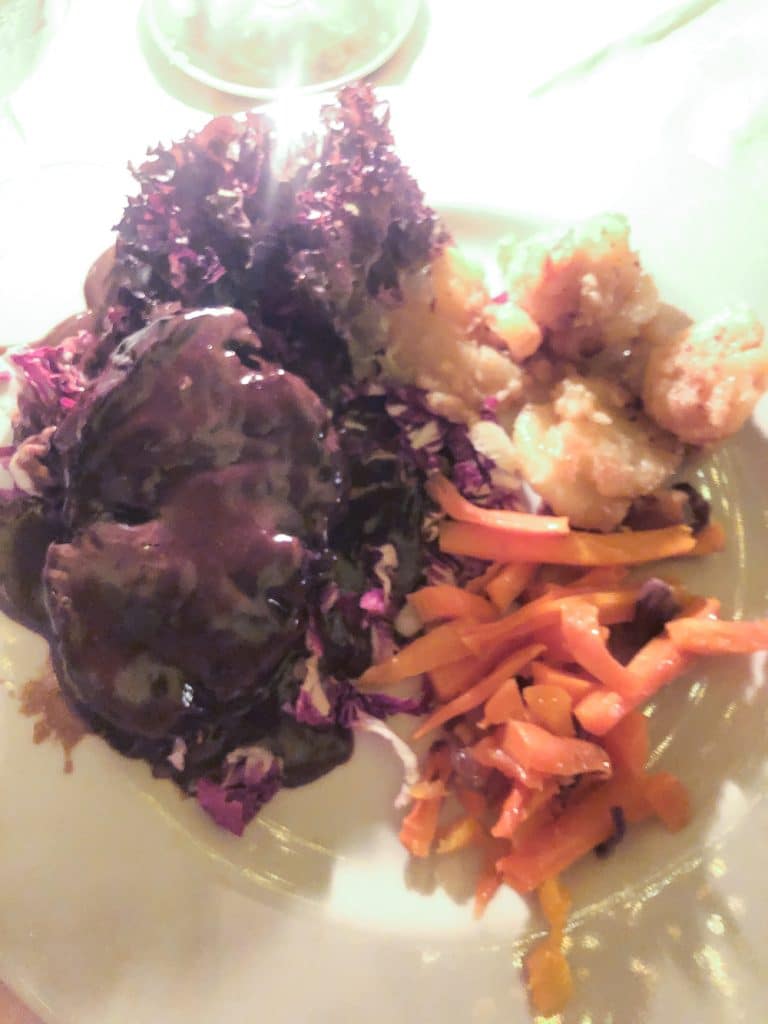 Besides that life-changing moment, the food was also out of this world 🙂 We got the burrata, another pear pasta, and I got the steak. It was in a balsamic gravy, and it was literally the best steak I've had in my entire life.
So I can't promise you'll see Elton John, but I CAN promise that the food is delicious at La Giostra!
Things to Do in Florence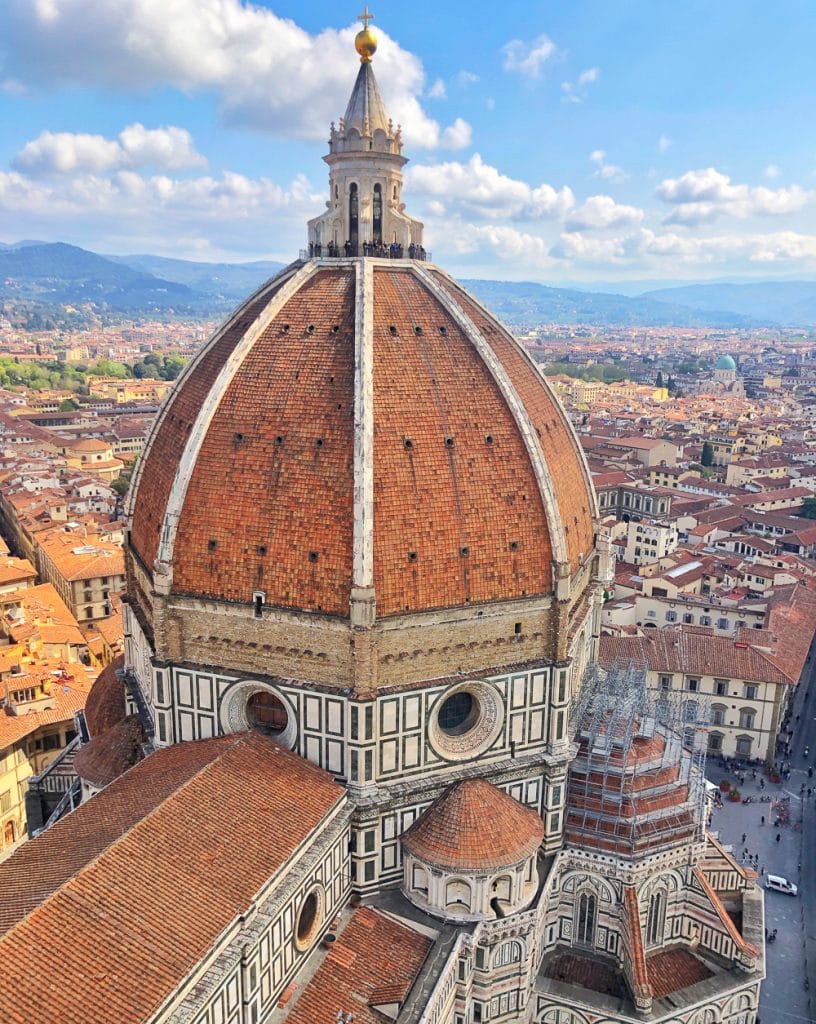 Visiting the Cathedral of Santa Maria del Fiore (Il Duomo)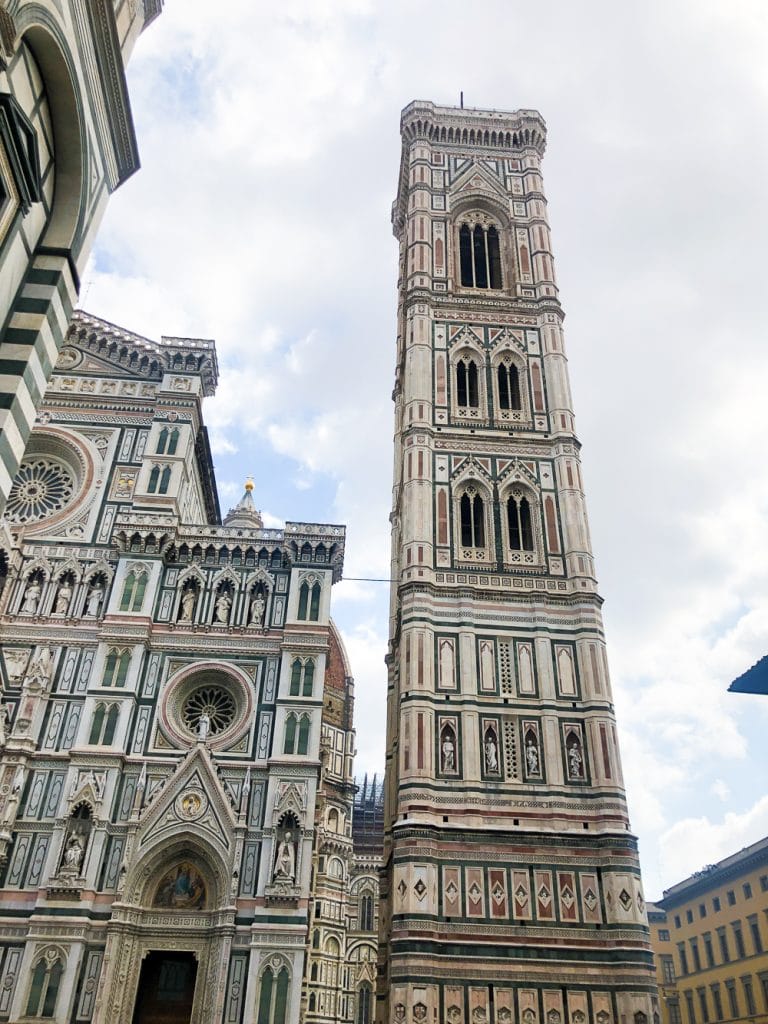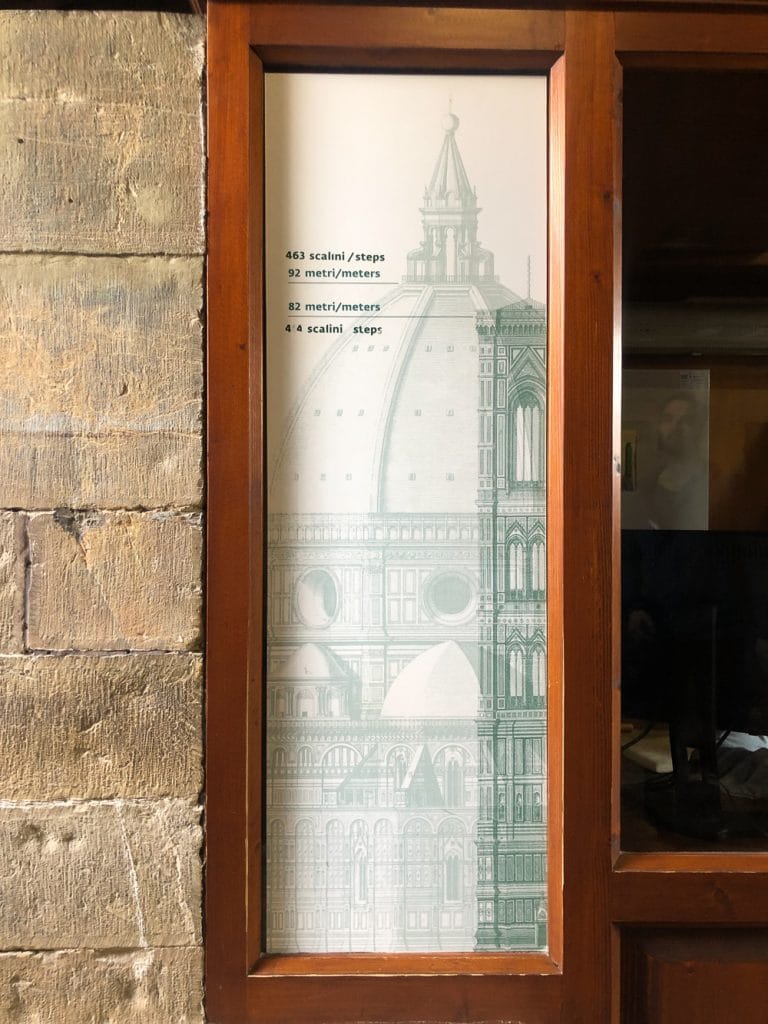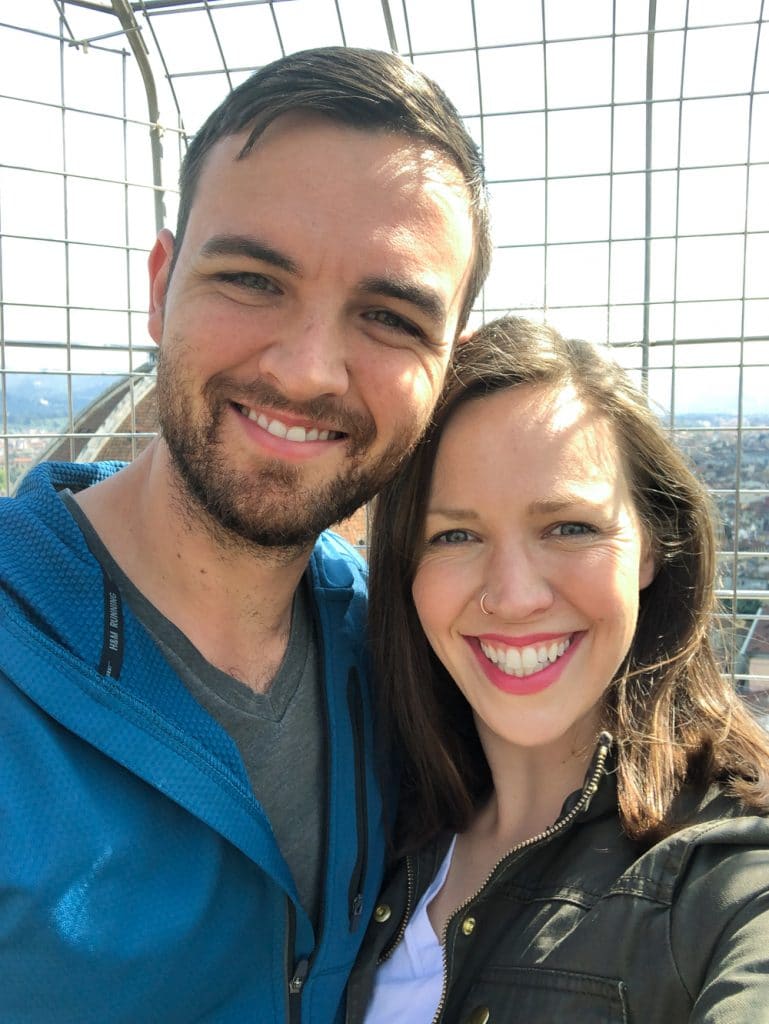 Our second day in Florence we went up the Cathedral of Santa Maria del Fiore (Il Duomo) bell tower… We were only able to go up the bell tower (instead of the actual Dome) because there weren't tickets available even for the three days that we were there.
I DO think walking up the bell tower is fun because you actually get to see the dome. But if you've been learning about the dome construction and want to walk up to the dome, definitely get tickets in advance!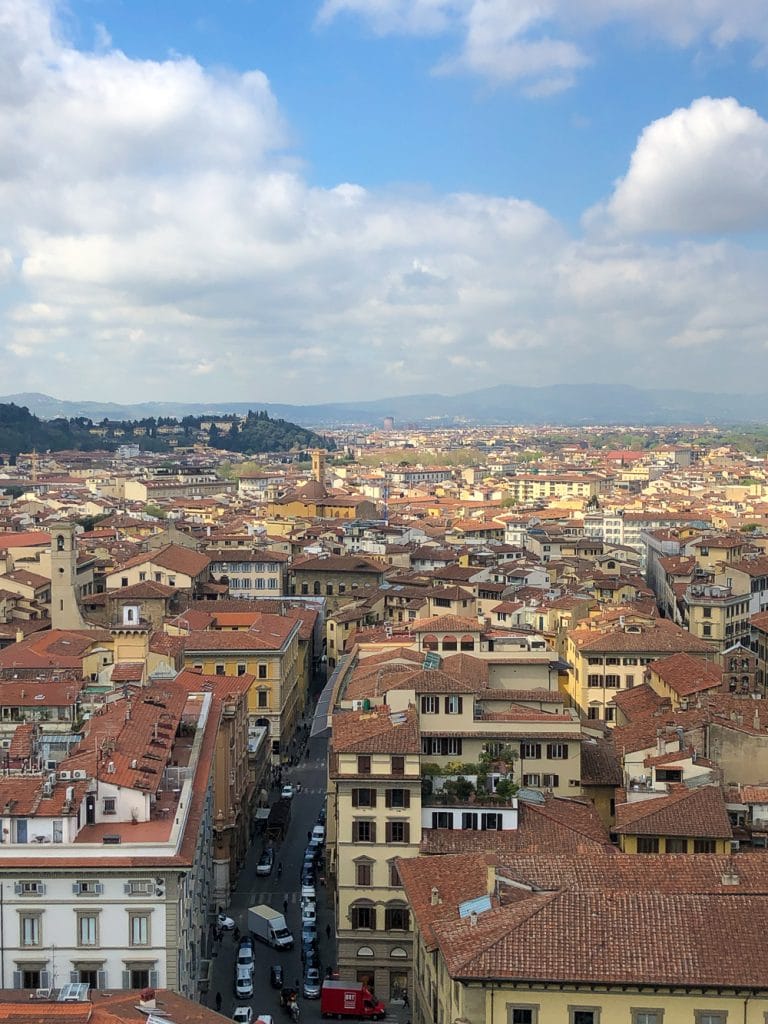 As you can see, the view from the bell tower is still significantly beautiful!
Both the dome and the bell tower are a climb! Getting to the top of the tower is 463 steps, and the top of the bell tower is 414 steps. I can also say from experience the bell tower is a tight squeeze. If you're at all claustrophobic, I wouldn't recommend it!
Get tickets for all aspect of the Florence Dome here.
Explore the Boboli Gardens
Next up we went across the bridge the Ponte alle Grazie to explore the Boboli Gardens. I could seriously spend an entire day exploring the Boboli gardens. They are absolutely stunning, and being there in the springtime when the weather was delightful was an added treat!
Get tickets to the Boboli Gardens, the Pitti Palace, and the Uffizi museum here! If you're in Florence for a few days, you can get a reduced-price 3 day pass to explore those 3 places!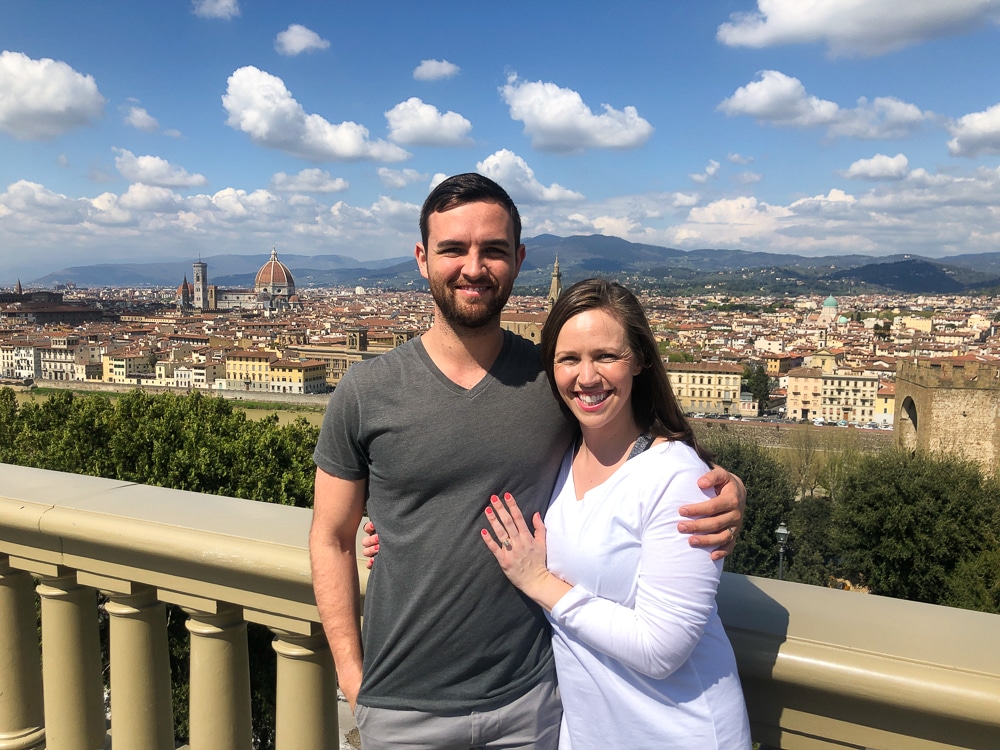 Piazza Michelangelo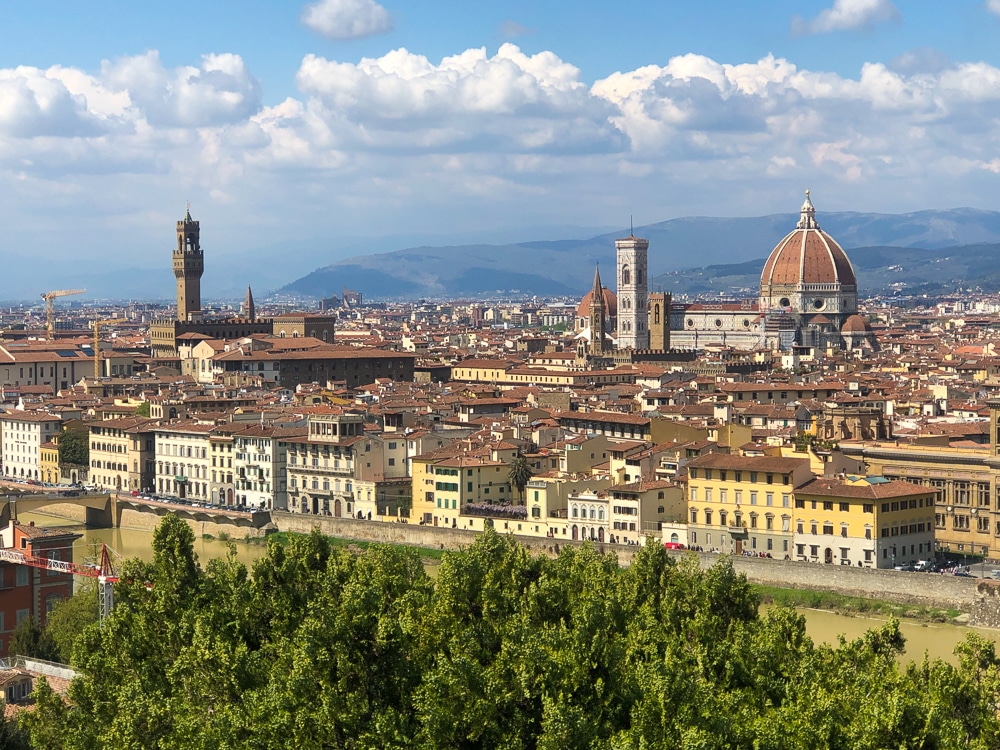 We did a LOT of walking our second day in Florence! Next, we walked up to the Piazza Michelangelo for the most spectacular view of Florence! (here on Google Maps). In this 19th-century piazza there is a bronze replica of Michelangelo's David statue.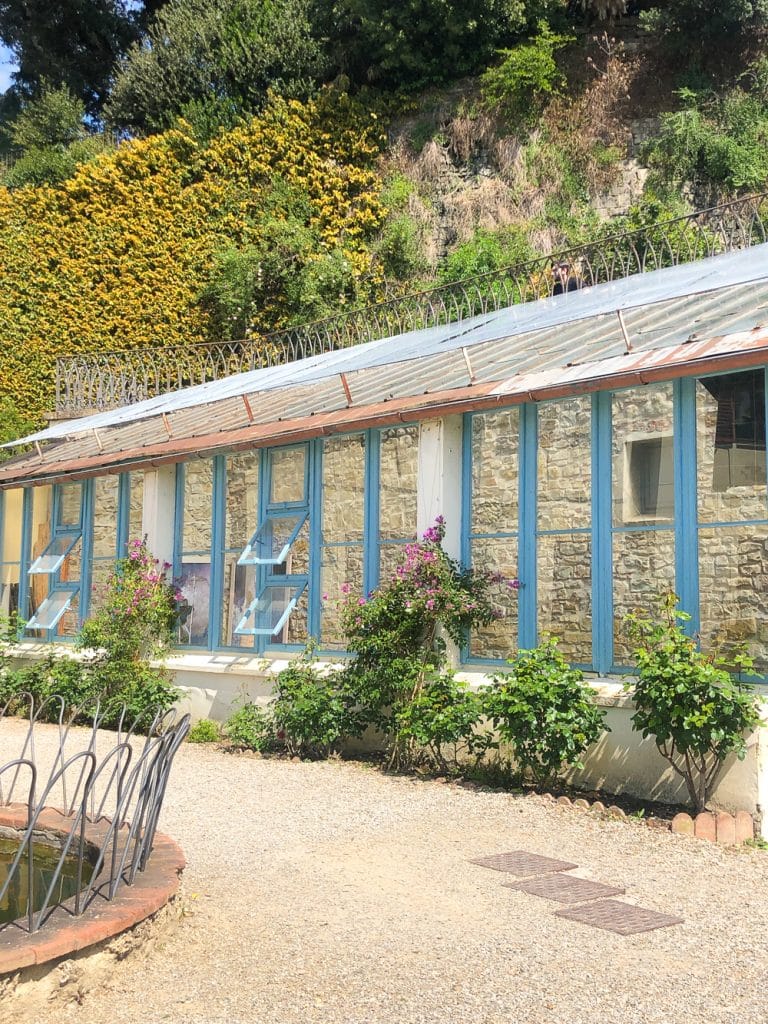 It's not only a gorgeous view of all of Florence, but a delightful walk uphill to get there!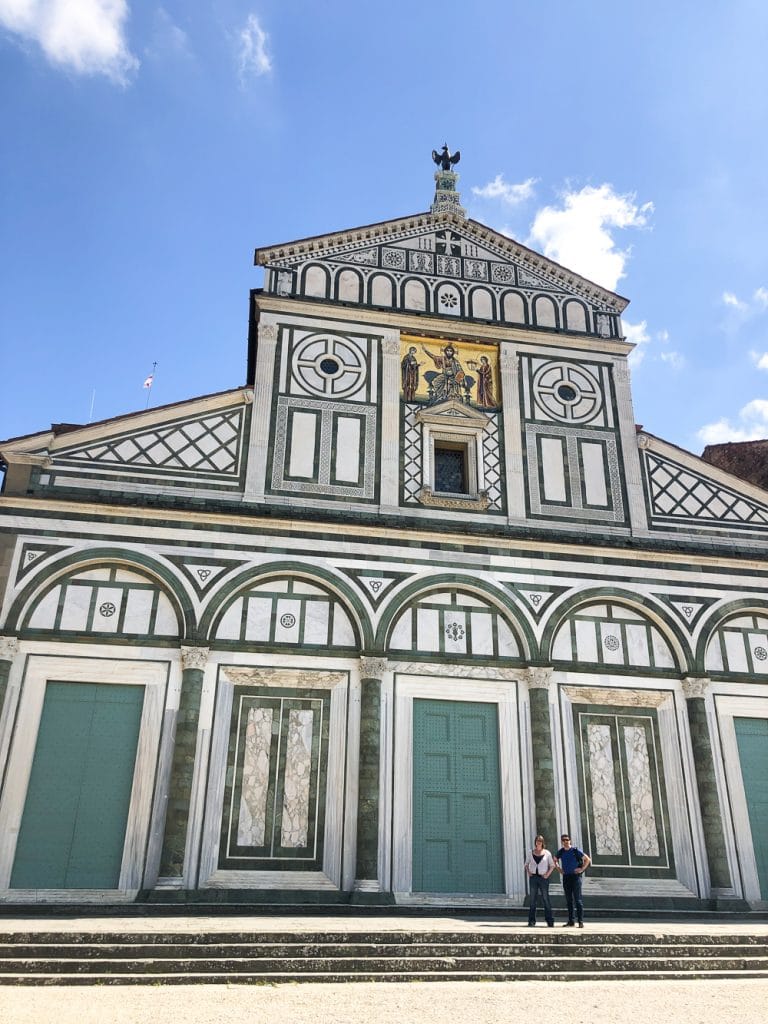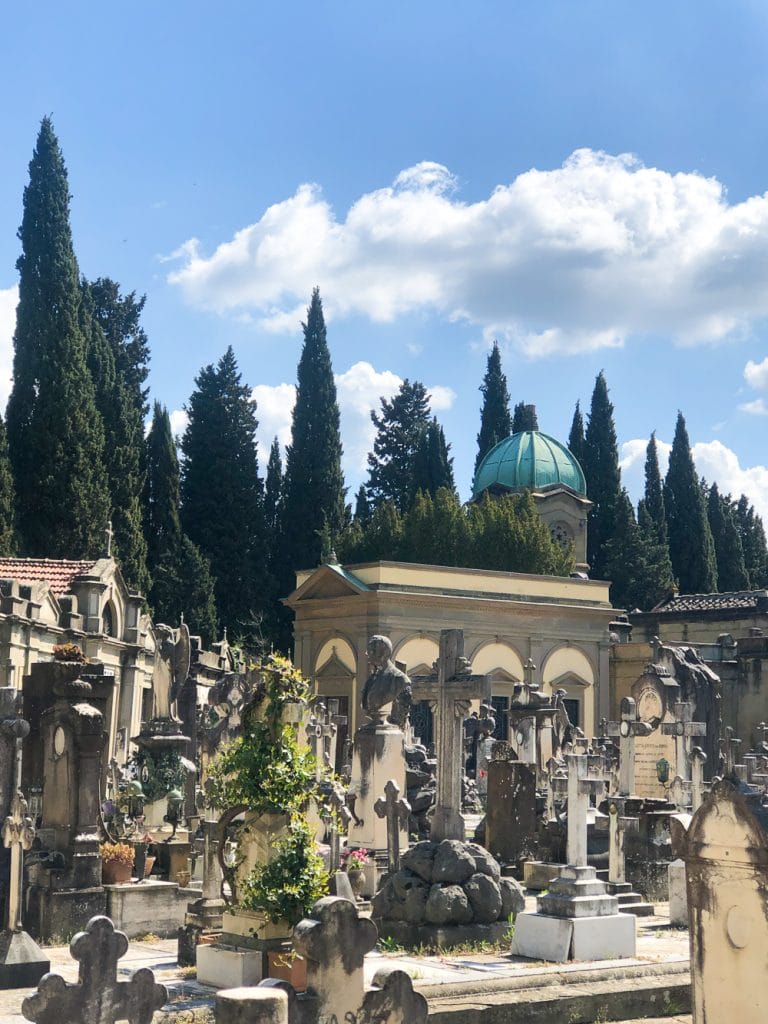 Abbazia di San Miniato al Monte
Right around the corner from Piazza Michelangelo is a gorgeous church that looks very similar to the Cathedral of Santa Maria del Fiore (Il Duomo)! (here on Google Maps) The cemetery behind the church are definitely worth exploring!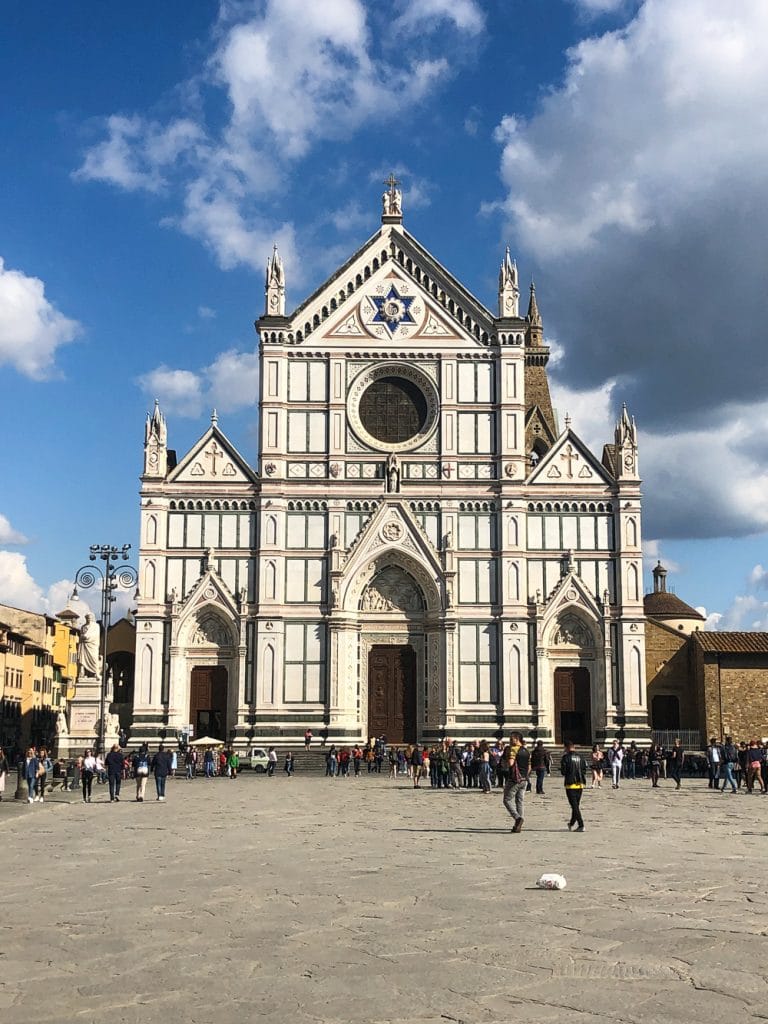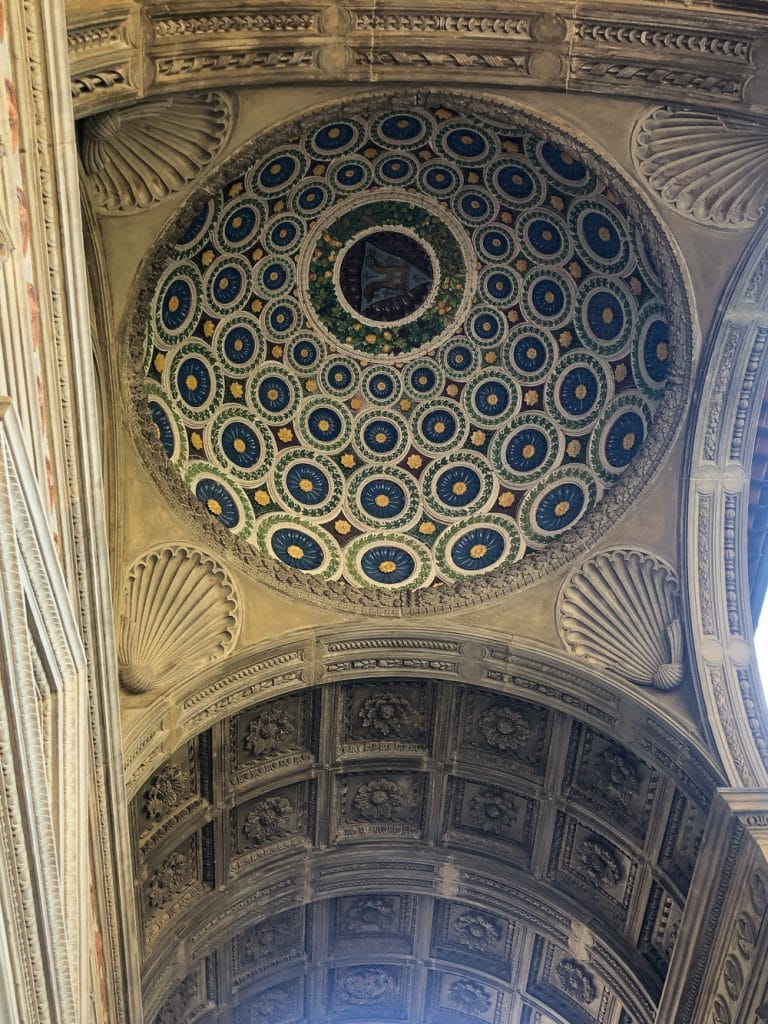 Basilica of Santa Croce di Firenze
Since it was right next to our precious Airbnb, we had to explore Santa Croce! This church is absolutely stunning, and there's lots of different places to walk around and explore.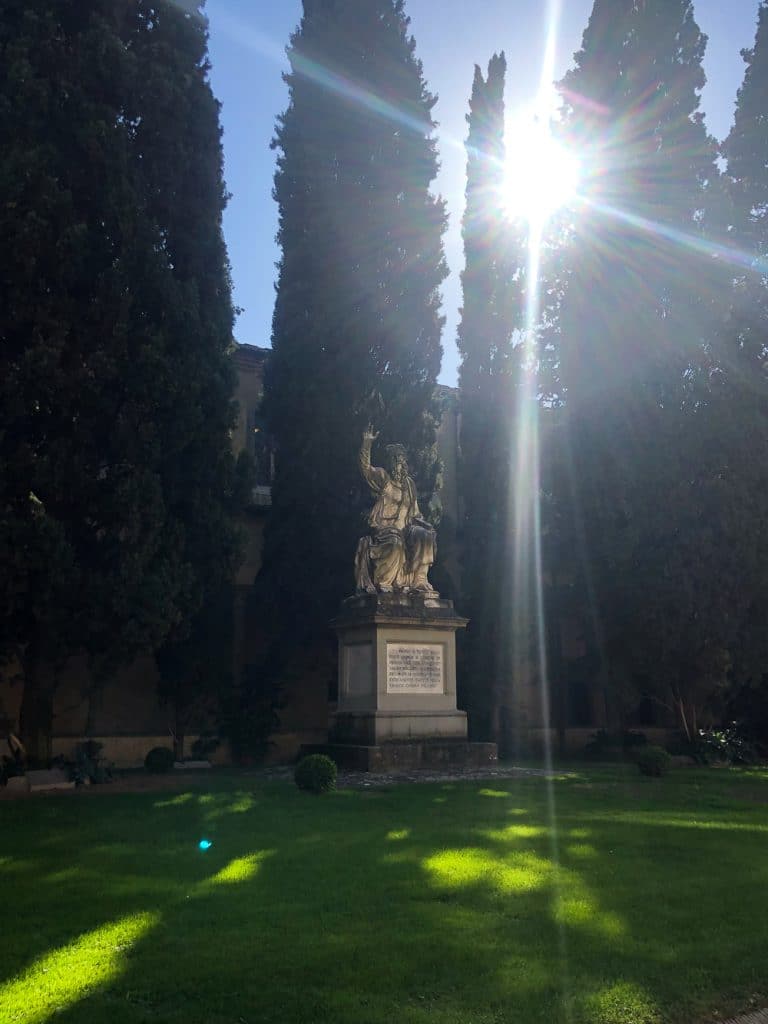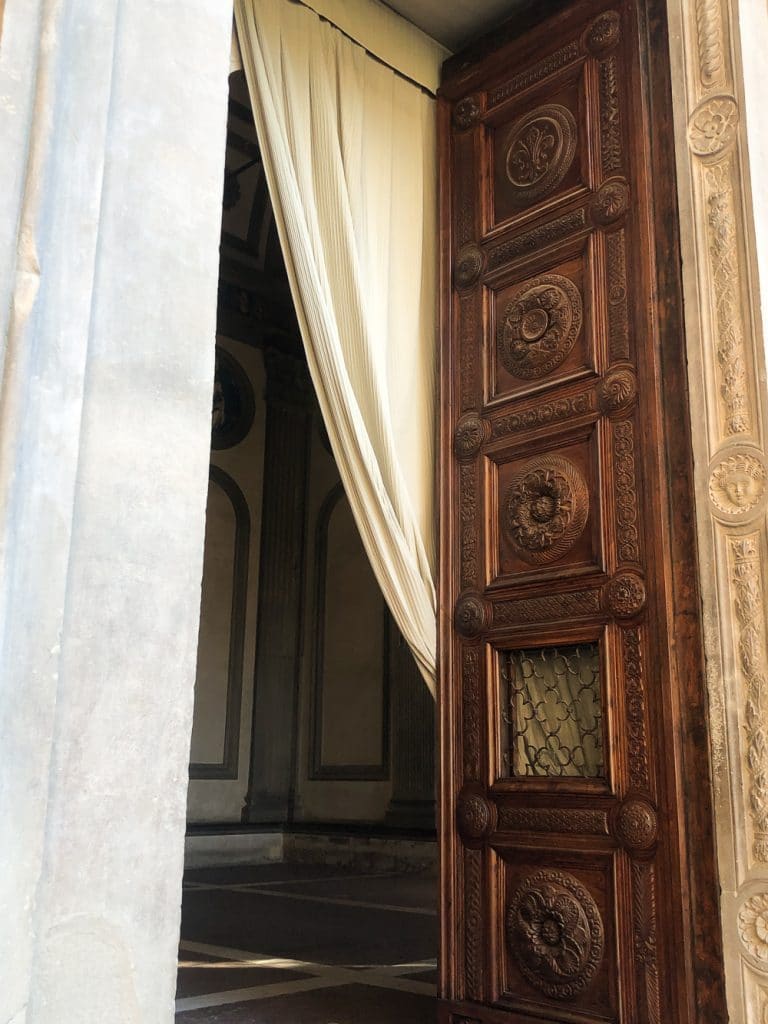 Florence is known for its leather and gold, and the "Gold Square" right outside of the Santa Croce is the best place to buy both! I bought a leather jacket there when I was about 14, and I still have it and wear it! Leather is an investment, but it keeps what feels like forever!
Watch the Sunset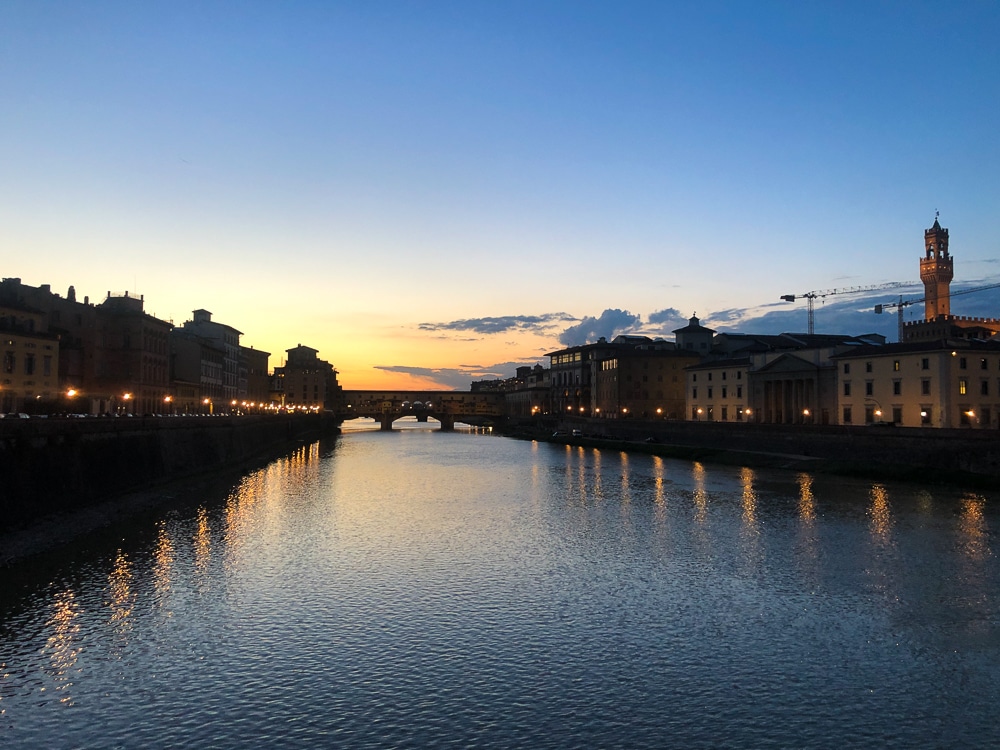 We saw this magnificent sunset overlooking the Arno on our way home from 4Leoni, and it was magical!
Is there anything else in Florence that we missed? Tell me below!
Want to keep this Things to Do in Florence recap post for later? Pin it here!