04.21.2018
I'm so excited to share with you what we did during our weekend in LA a couple weeks ago! I've been to LA a few times before, and Chaz had never been. I was super excited to show him all of my favorite spots!
When we got married in June of 2012, our plan for our one year anniversary was to rent a convertible and drive the entire California coast… SWOON!
Hilariously, at the time "our plan" was to wait until 2019, after his medical residency and fellowship, to have kids. HA! God has other, better plans, doesn't he?
We got pregnant 6 weeks after getting married, just barely escaping a Honeymoon baby, AND she was born 2 months early at 30 weeks. So, less than 9 months after our wedding day, we had sweet baby Ella. And on our one month anniversary, we had a 3 month old that should have been a one month old.
SO, needless to say, we indefinitely postponed our California Coast trip… This definitely didn't take the place of that trip, but we've been itching to get to California ever since! Since I had doTERRA's Leadership Convention Monday – Wednesday, we decided to have a getaway weekend beforehand! I'm so glad we did!
It's actually quite interesting to see how my trips to LA have changed based on how I have changed. I visited one of my best friends from high school Katrina my Freshman year of college – she started her college at USC! She was the best tour guide! I specifically remember I wanted to shop a lot… Which is hilarious now because I never shop. I capsule wardrobe and only very rarely enjoy shopping, and in short bursts.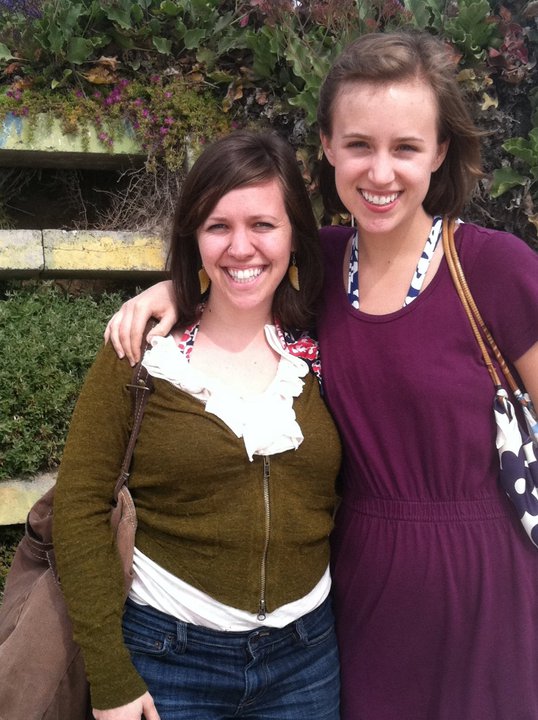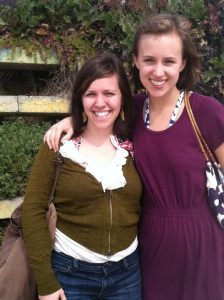 Another college best friend Maggie and I took a Spring Break trip to LA my Junior year (hello, 2011 Caroline!). The day after I got back from this LA trip, Chaz proposed!! The joy I felt from the trip and the obvious bliss I felt being engaged are so intertwined in my mind! So LA holds a special place in my heart, and it was fun bringing Chaz into that!
Our vacation to Hawaii a year ago will forever change how we travel, and even how we think about travel. With the vast natural beauty around us, we were SO active. We hiked, spent hours in the ocean, and never stopped. Not in a draining way, but in a life-giving way.
Until that point, I thought about vacation very differently. It was all rest and lying on a beach reading a book. Don't get me wrong, I still LOVE that. But there's something that feels healthy about exploring a city in a very active way.
Chaz and I knew we wanted to recreate that Hawaii experience (albeit very differently) in LA. I think a lot of people think about LA as a shopping hub. It's a huge city, but something you may not know is that there is amazing hiking all around! We got to do two hikes on our 3 day trip, and I'll outline those below!
Things to Do in North LA: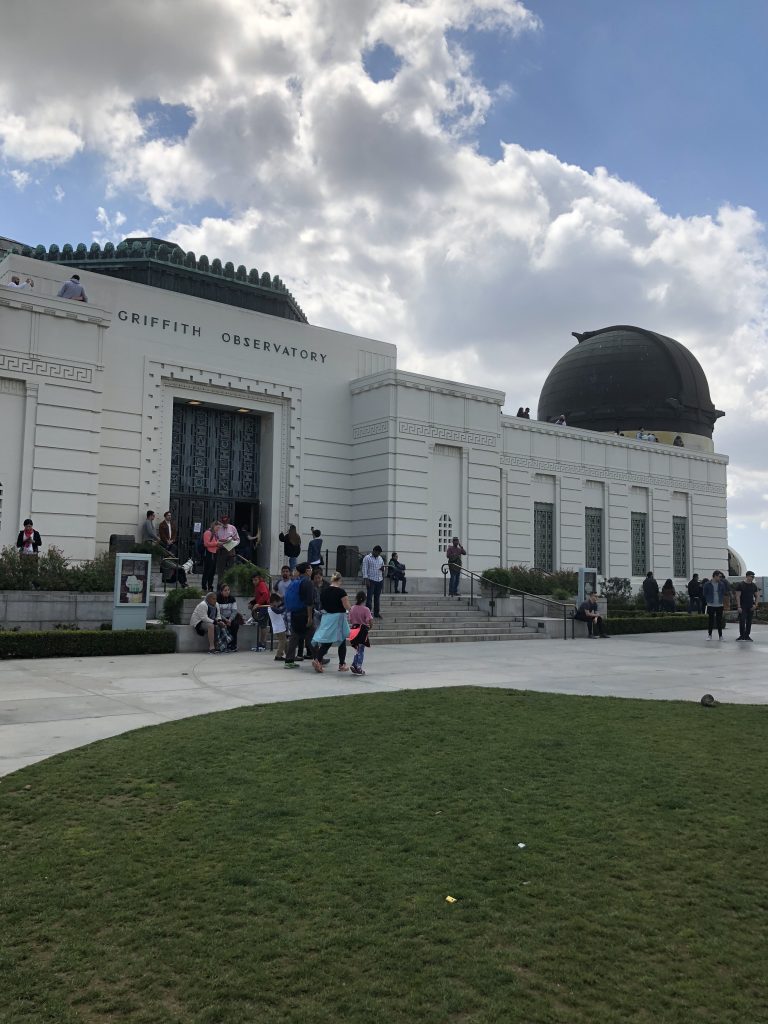 Hike to the Griffith Observatory
I did a ton of research about the best hikes in LA. Hiking to the Griffith Observatory is a GREAT idea for a few reasons. One, the Griffith Observatory was on our list anyway…
Two, you get to see the Hollywood sign from the hike (check, check).
Three, since the Griffith Observatory is North of LA, the view looking back the city is the best view you can find! We did this hike mid-morning, and it was perfect!
On the Way to Malibu:
The Getty Villa
I actually got an art degree in Graphic Design, so naturally, I love art. I've seen a lot of art museums over the years, and the Getty ranks right up there. (I don't think anything could ever beat Musee D'Orsay in Paris, though…) You park at the bottom of a hill (it's $15), and then you get to take a shuttle up to the top! It's so lovely! We actually walked up to the villa because there was a huge line, and the walk wasn't bad! The museum is entirely free- man, I love California!
The artwork is amazing. I'm a huge Impressionism fan, and they had SO many of my favorite artists and even individual paintings!! It was a blast.
After we saw all of the artwork, we rested in the garden. It is so gorgeously maintained, and the setting is so peaceful. Everyone was out relaxing on the lawn, some just resting, some having picnics. Definitely don't skip over time in the gardens!
MALIBU: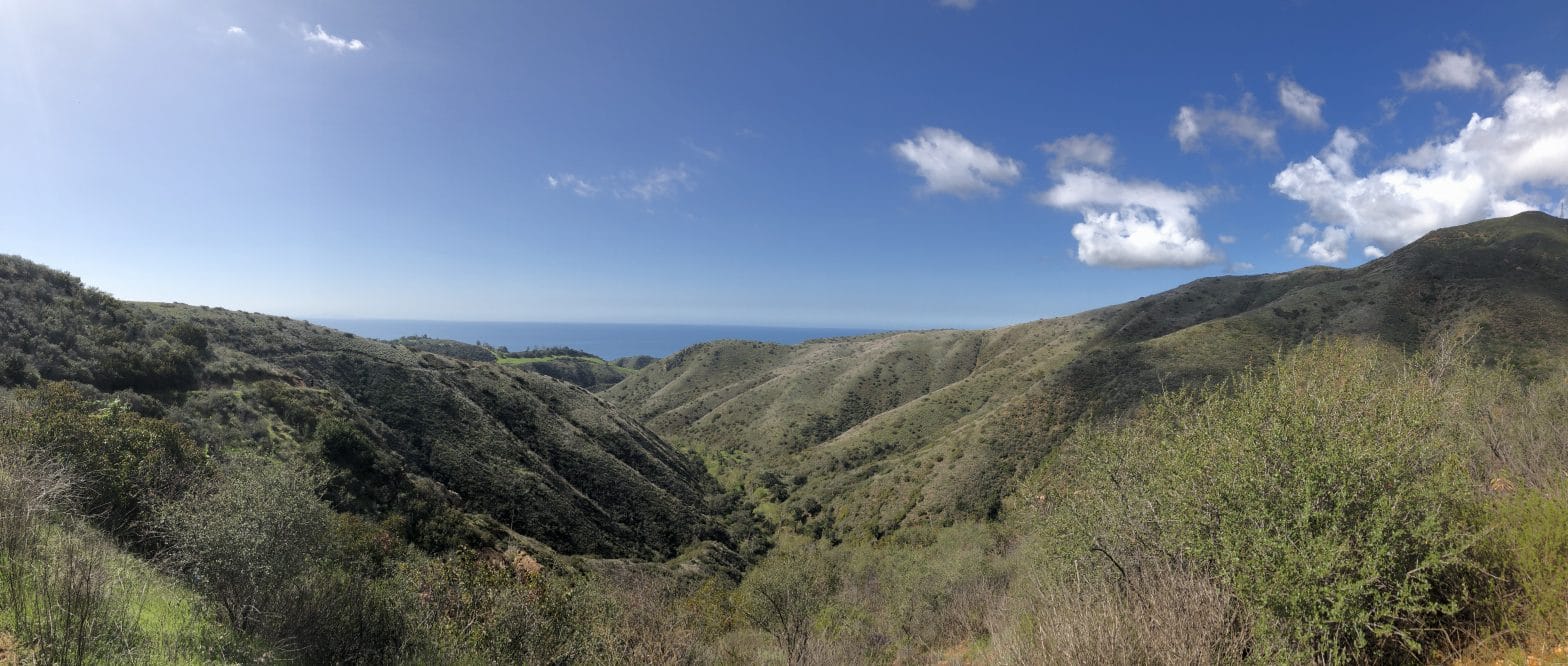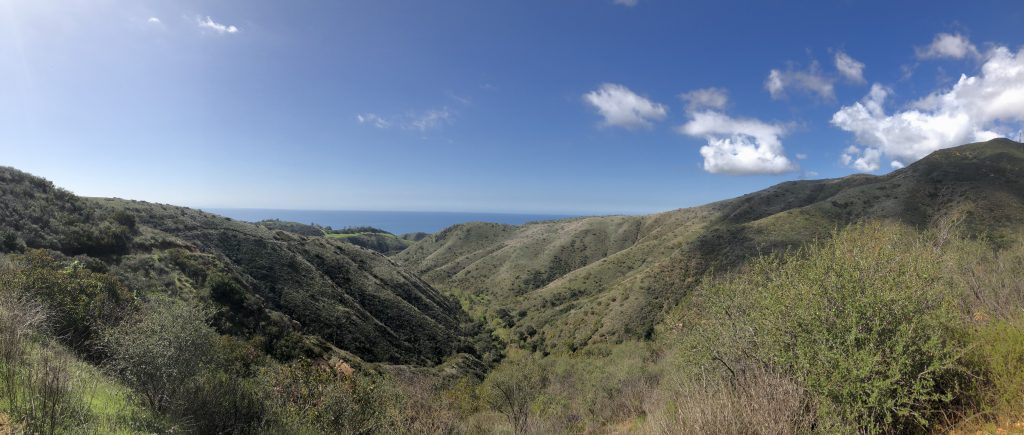 Solstice Canyon 3 mile loop hiking trail
Malibu is a wonderful, magical place. The coast is these monstrous mountains, RIGHT next to the ocean. That's my ideal landscape. It reminds me of the Cinque Terre in Italy and our amazing trip to Hawaii.
The second hike we did was called Solstice Canyon. It was a 3 mile loop hiking trail, which I love. I can get bored knowing that I'm just going to turn around and do the same thing again… You climb up 1,000 feet to get to the top of the mountains, and have an INSANE view of the ocean. It's a gorgeous trail that runs by a creek most of the time. There's a tiny tiny parking lot right where you start, but if you get there early enough you can get a spot! If not, you can park on the street, it's just a little bit of a haul to the starting point. The only negative was that the trail is super poorly marked. There were a few times we thought we had totally abandoned the trail together, but, alas!, we were on the right path.
Especially if you're doing a lot of busy, city-type things during your time in LA, doing this hike in Malibu is a great way to unplug for a bit and get out into nature.
Malibu Pier / Malibu Farm Pier Cafe
On our way back into the city, we stopped off at the Malibu Pier. It's WAY less touristy than the Santa Monica Pier. There was even a farmer's market out of a VW bus, which I obviously almost stole 🙂
We ate at the Malibu Farm Pier cafe. Pro tip: don't stop at the first restaurant on the pier. There was a HUGE wait. I'm sure it's majorly delicious, but the same people own the Malibu Farm Pier Cafe at the end of the pier. It was SO delicious, and I believe it's a little more casual and probably less expensive, too! On that note, it was still a bit pricey. They actually don't have the prices on the board when you get there, so if you're on a budget, check prices online before popping in!
The view from our table was gorgeous. We even finished up and just stayed on the pier and gazed at the ocean for a bit… The food was delicious, but you're also paying for the view – enjoy it!

Santa Monica:

Sidecar Doughnuts & Coffee
I was tipped off to go to Sidecar Doughnuts & Coffee by my friend from high school Emily! She went to Pepperdine and knows ALL the best tips. I'm SO glad we followed her advice!! OMG. I thought I knew excellent doughnuts. These were hands down the best doughnuts I've EVER had. I got the _____________ doughnut, and MAN OH MAN it was so good!! I loved the flavors- maybe a hint of nutmeg?!
Yes, they're filled with gluten. But #vacation and #foodfreedom. I always ask myself "Was that worth it?" In this case, I gave it a HELL YES.
Tocaya Organica
You guys. This place is un.real. You know my love for Mexican Food runs DEEP in my soul. Tocaya Organica is right down the street from Sidecar Doughnuts, and we spotted it on our walk through Santa Monica.
It's a quick, order-at-the-counter-then-sit *Organic* Mexican place. It has delicious lemonades and teas, and even better food! This was the ONLY place in LA that we left being like "Wow, that was really appropriately priced!" 🙂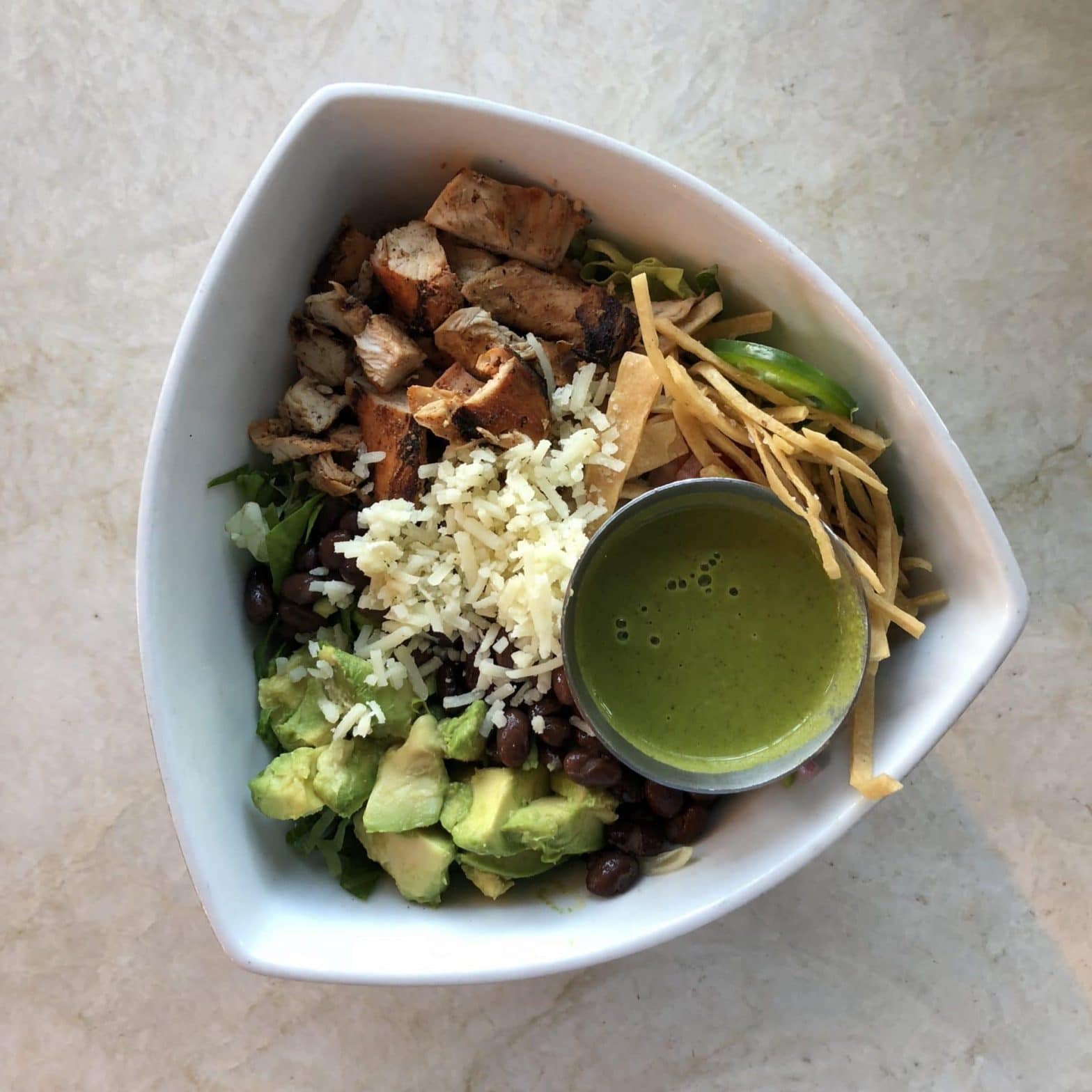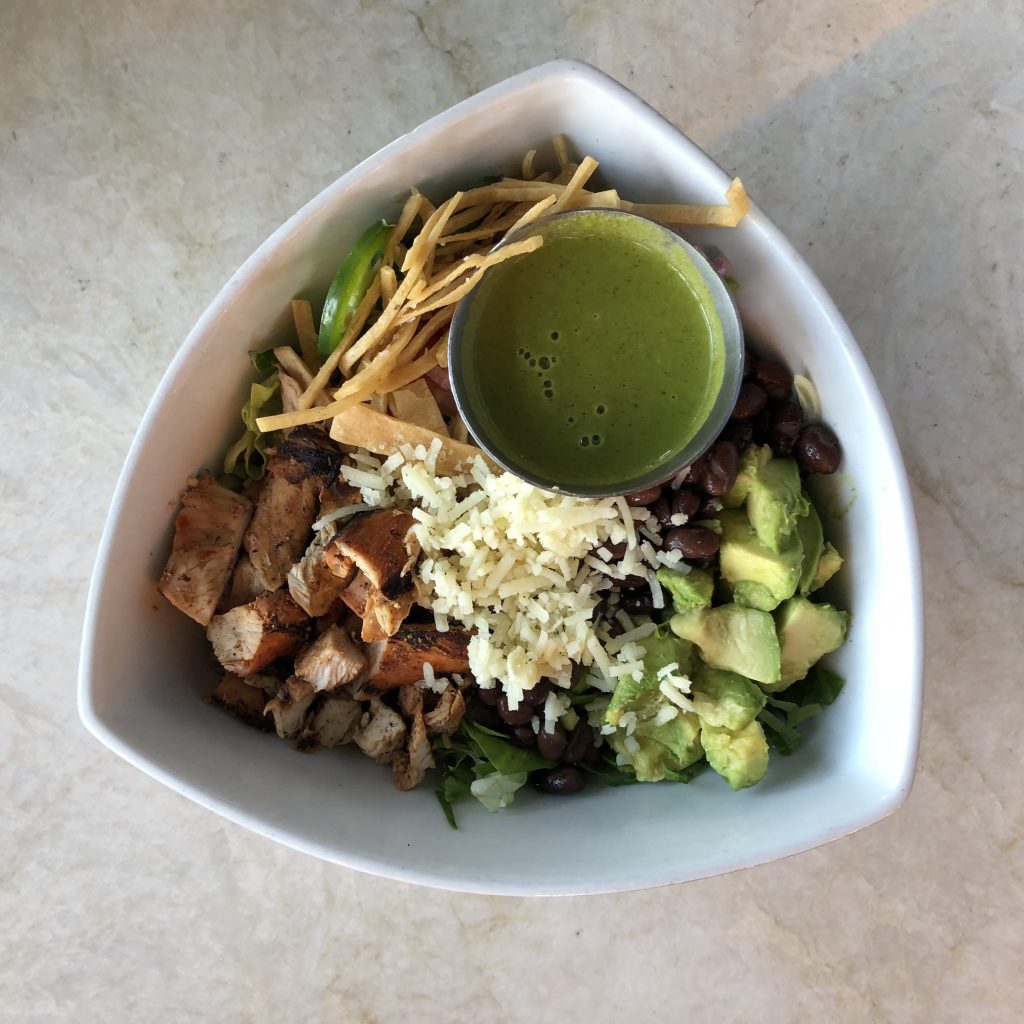 We talked at length to the woman who took our order, and she divulged to us that they're expanding! I believe first through the LA area, then hopefully beyond! Granted, I'm super duper partial to Mexican food, but I can actually say I think this was my favorite meal in LA- and probably the most affordable! Win, win! I'll definitely be keeping my eyes peeled for where they continue to expand! [Denver or Atlanta, please!!]

Santa Monica Beach/ Pier:
We didn't walk ON the pier… Personally it's a little touristy for my taste! We love the Malibu pier more 🙂 BUT it's a nice walk by the ocean and you can see it from afar 🙂
Venice Beach:
Erewhon Market
You know that funny article that talks about Whole Foods being heaven? That's exactly how I felt going into Erewhon Market. It was heaven. SO many options. SO ahead of all of the health trends. They had Paleo options. Vegan options. Raw options. Raw Vegan Paleo options (ok, maybe not…).
If you like a market, choose one thing here, one thing there, kind of vibe, you'd LOVE Erewhon. If you're looking more for a legit restaurant, this isn't it.
Also if you're on a Whole30 and following my travel tips advice, this would be the PERFECT place to go to stock up on some compliant goodies!
They had ready-made salads, sandwiches, breakfasts, sushi, and hella good coffee! I got my standard- an almond milk latte with hazelnut, thank you very much!
This was another Emily suggestion- she even said it's a celebrity hot spot! We didn't see any celebs (which, honestly, I probably wouldn't have recognized, anyway!)… but forewarning, you may! Keep your cool! 😉
We went to the Erewhon Market by Venice Beach, but there are a few locations across LA! Find locations here.
That's a recap of my trip with sweet Chaz! Then he flew out back to Atlanta, and I stayed for three more days for the doTERRA Leadership Convention, which was a BLAST. It's a super special trip with just the leaders in doTERRA. I get to see some of my best friends, stay up late swapping stories, learn from some of the best speakers, and eat delicious food!
Honestly, there is so. much. goodness. and so many super cute areas of LA, I wouldn't necessarily plan to go to Long Beach if I didn't have a convention here. There are better beaches other places and not a ton to do. Also, I wasn't super in control of my meals since we were in big groups, but I'll share my fave below!
Long Beach:
Creme De La Crepe
If you're a big Crepe fan, you will LOVE this place. My bestie Andrea and I split a savory crepe and a sweet crepe, and it was exactly what I was craving!!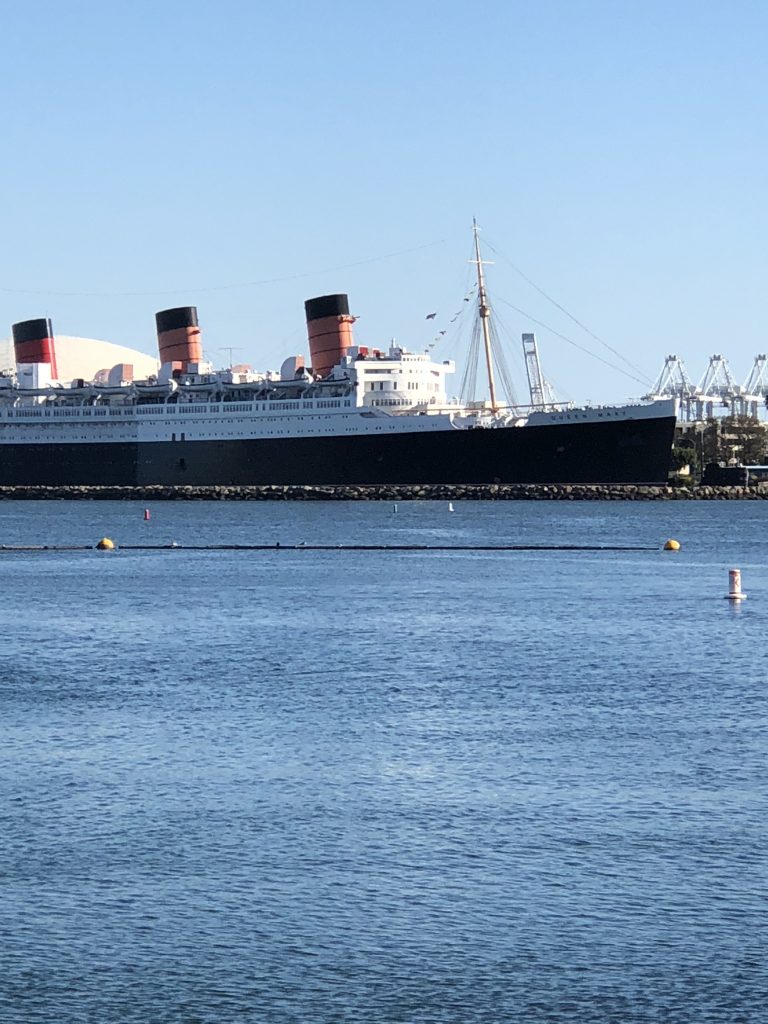 Queen Mary
The bay in Long Beach is really pretty, especially if you love boats! The Queen Mary was built starting in 1930. Her maiden voyage was in 1936 from England, and she became celebrities' favorite way to travel. She was used during World War II, then retrofitted afterward to her original glory. She was retired amidst the rising popularity of air travel, and came to Long Beach in 1967. It's now a hotel and has three restaurants and great views! She looks like what I imagine the Titanic to look like… If you're into history and/ or boats, go check it out!