02.14.2020
Friends! You're not going to BELIEVE this deal… I wanted to share my Norwegian Air Denver to Paris Review with you, so that you can snag the same deal for yourself!
Norwegian Air Denver to Paris Review
I have traveled to Europe a lot, and I consider myself a pretty stealthy travel deal finder… But this Norwegian Air Denver to Paris flight was NEXT. LEVEL. My personal opinion about the cheapest way to do Europe is this: GET THERE. What I mean by that is find the very cheapest option of getting yourself across the ocean. Getting across the ocean is the expensive flight. Travel within Europe is SO cheap. We followed this rule of thumb this trip, and it majorly paid off. Our Norwegian Air Denver to Paris flights were only $400 round trip per person – that's only $200 each way!
I'll do a more in-depth post on this soon, but I'll give you the basics. Obviously, a direct flight is ideal. Do a search using Google Flights for a direct flight the time you want to go. Start a spreadsheet and take note of the airports, the times, the dates, the number of stops, and the price. Next, search the city you live in or live closest to and enter in every single major airport in Europe. It sounds absolutely bonkers, and it definitely takes some time, but this is what saved us thousands of dollars. If you want to get even crazier about this, you could also take a look at the "flexible travel dates" option to check Google's travel calendar for the very cheapest option to fly for that flight. Lastly, change the city of origin. Like I said, we all want a direct flight… but if a few thousand dollars is the difference of you going and you not going, it's worth the extra effort. Use Google's "explore" feature to see if there are any super cheap flights from your city of origin to another major US airport… A lot of times, I find people can fly to NYC for under $100, then they find a really cheap NYC to London flight! That's totally worth it in my opinion! Using these tactics above is what got us this killer Norwegian Air Denver to Paris deal!
Ok now for the flight itself: it was totally great! It's an evening flight, so my ONE suggestion is this- upgrade to first class on the way THERE. That way, you can recline back and sleep! It's so so SO so worth it. We didn't do this, and I wish we had! You can do standard class on the way back, because you don't need to sleep. This is also a great option, because you don't need to pay for a hotel! Everyone wins. 🙂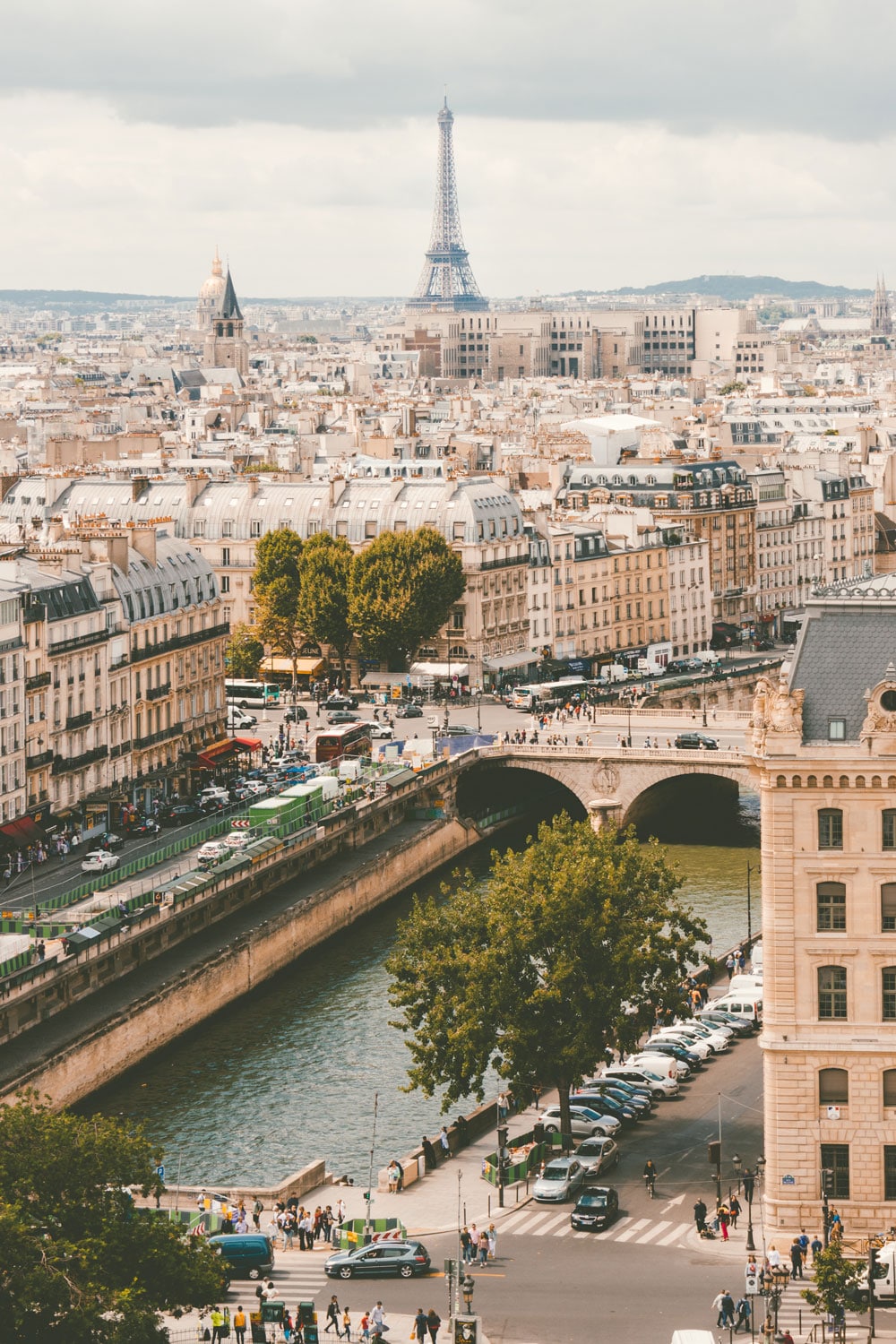 Honest Review of Norwegian Airlines
For technically being a low-cost airliner, I was really impressed with Norwegian airlines! I would 100% fly with them again. Even though there's obviously an added cost, I will say that I wish we had bit the bullet and done first class on the way there. I like to book flights to Europe where you're sleeping on the plane, then you wake up and are ready to go! The only problem with that is if you plan it that way, then you don't sleep on the plane. That was our case.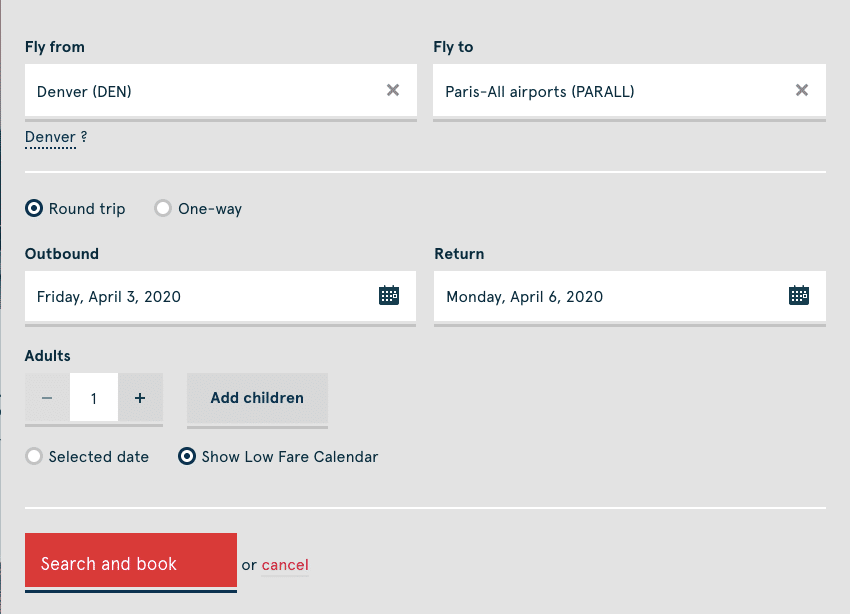 How do you book this Norwegian Air Denver to Paris Deal?
Go to Norwegian.com/us
In the flight search box, enter Denver in the "Fly From" field and "CDG for Paris-Charles De Gaulle" in the "Fly To" Field.
Instead of choosing dates, click the "Show Low Fare Calendar," then the "Search and book" button. 
You will see options for travel, and when it is the cheapest. This flight is only offered on certain days, so looking at the Low Fare Calendar saves you the frustration of seeing "no flights found" because of the date you put in.
Book your flight, and enjoy your trip to Paris!
What made our flight to Europe bearable: the perfect airplane pillows!
We got these awesome, inflatable airplane pillows after reading way too many reviews for all airplane pillows on Amazon. The pillows ended up working great, we just couldn't stay comfy enough to fall asleep for extended periods of time. I am such a tiny human I actually sat on the floor with my legs scrunched up and rested my head on my seat. That worked for a while, but not long enough.
Do you love to travel, too? Find more travel posts here!