We got to go to Albuquerque, New Mexico for the Albuquerque International Balloon Fiesta, and I can't wait to share with you the best things to do in Albuquerque with kids! This post is sponsored by Best Western, but all thoughts and opinions are my own. Thank you for continuing to support my work with brands I believe in so I can continue to bring you free content.
Where to Stay in Albuquerque Old Town – A Best Western Plus Rio Grande Inn Review


First, let's talk about where we stayed in Albuquerque! We were in Albuquerque for an extended weekend, and we stayed at the Best Western Rio Grande in Albuquerque Old Town. It was such a lovely stay! Old Town is by far the best part of Albuquerque to stay in! We loved its proximity to all of the amazing things to do listed below… We had a double queen room overlooking the pool, which was perfect for our family of 4. The pool was heated, even in October, which our kids adored! There was a fridge, which was nice because we ended up having lots of leftovers we could eat later. There was a coffee machine with lots of coffee and tea options, which is always a nice way to start your day!
Click here for all of the info about this hotel, and to book!



One of our favorite parts of the Best Western Plus Rio Grande Inn was the fact that breakfast was included – but it's the nicest free breakfast we've ever had! It's a restaurant that's connected to the hotel, and it was fabulous! It's called Wild Avocado Cork & Tap. We got 4 vouchers for our breakfasts, and it was so nice to be able to roll out of bed and into this lovely little restaurant! I was thrilled that they had gluten free options- the gluten free avocado toast was delicious!
Things to Do in Albuquerque with Kids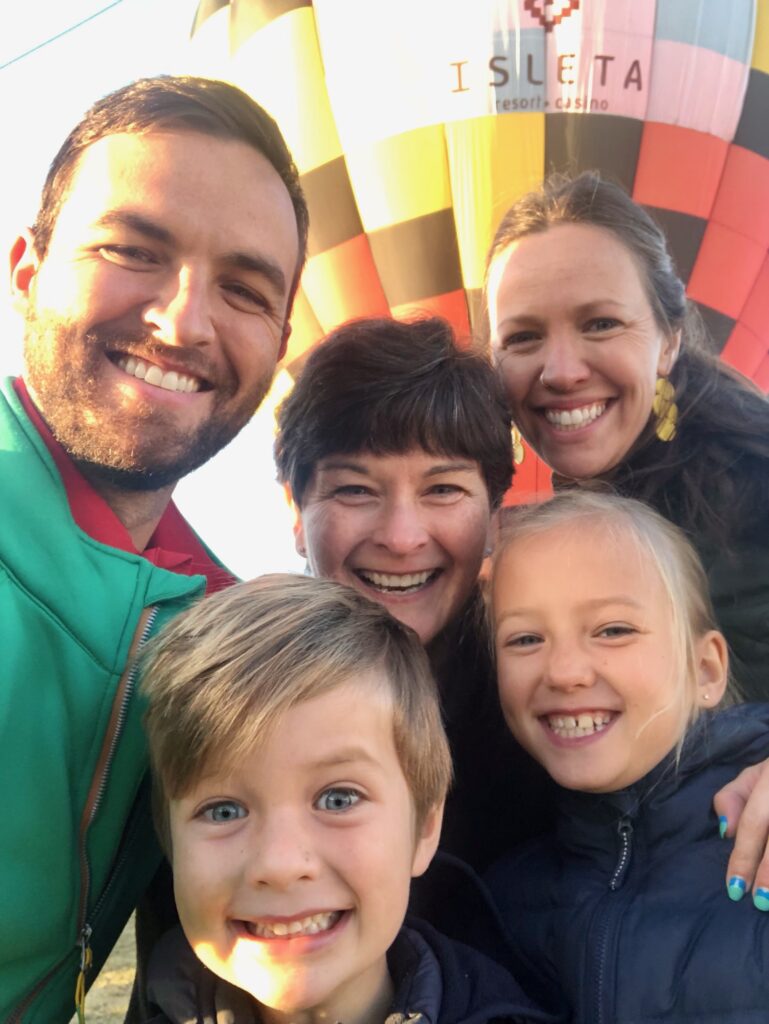 The Albuquerque International Balloon Fiesta 
People travel from all over the world to see the largest number of hot air balloons ever together! It spans 9 days in early October every year. We decided to go because Chaz's mom has wanted to go for years and years, so we met her there and joined in on the fun!


We can see how the Balloon Fiesta would be a super wonderful experience! Unfortunately, we didn't realize how "up in the air" (😉) the weather could be… The Balloon Fiesta spans two weekends, and we went the second weekend. The balloons didn't fly because of high winds Friday night, Saturday morning, Saturday night, or Sunday morning, our last chance to see them. 😭 Out of 588 balloons, we saw maybe 8 fill up but not take off on Sunday morning, which was a nice consolation. Set your expectations accordingly- we naively had no idea it could get cancelled (which makes sense now). When we go again, we'll definitely go 1) the first weekend of the festival and 2) for a longer period of time (likely Friday – Tuesday) to help ensure we see some successful "Dawn Patrol Shows," "Morning Glows," "Mass Ascensions", and evening "Balloon Glows." The famous "Balloon Fiesta Mass Ascension" Shows, where all 588+ Balloons go up in the sky, typically take place both weekends on the Saturday and Sunday mornings.
Additionally, the vendors at the Albuquerque Balloon Fiesta are mostly fair-style food: funnel cakes, breakfast burritos, donuts, fries, etc. There were no gluten-free options, so I packed my own food! Word to the wise if you have food intolerances, too!
Click here for the website for the Balloon Fiesta.



ABQ BioPark – Albuquerque Botanic Gardens
Of all of the things to do in Albuquerque with kids, THIS was our favorite! We loved our time at the botanic garden! My kiddos LOVE bugs, so the BUGarium was a special treat. The BUGarium is one of the most elaborate exhibits dedicated to bugs and arthropods in the country!
There were tons of tarantulas, stick bugs, beetles, and more. There were even leaf cutting ants that were walking on a vine overhead from a tree on an island in one section all the way to another section of the BUGarium where they lived in harmony with naked mull rats! It was awesome! There is a whole mini train area that was so fun! The trains go by with dinosaurs and stuffed animals on them.
The children's fantasy garden was fun even for the adults- everything is humongous and you feel like you're the size of an ant! We would highly suggest a visit. It's also really nice that one ticket gets you into the Botanic Garden AND the aquarium! (But zoo tickets are separate).
Click here for Botanic Gardens tickets and more info.

ABQ BioPark – Albuquerque Aquarium
We really appreciated that when you buy tickets to the Botanic Gardens, your ticket also includes admission to the Albuquerque Aquarium! We saw tons of fresh water and salt water creatures, but we sat and watched the otters forever! They were precious!
Click here for the Aquarium tickets and more info.



Explora Science Center and Children's Museum of Albuquerque
This was SUCH a phenomenal children's museum!! I seriously feel like we could have spent forever in this place! Chaz is a doctor, so it was hilarious watching him try to explain how everything worked, and it just went straight over the kids' head (and mine, admittedly!!). Inside, there's everything: a bubble area, crafts, play with sound waves, play with light, everything! Outside there is a playground and fun water play. We will definitely be coming back.
Click here for tickets and more info.

Cutbow Coffee
Ok, admittedly, this one is more for the parents… BUT. If you're in need of a break and a little caffeine boost, Cutbow Coffee is the place to do it! It is SUCH a precious coffee shop!! It's probably one of the best iced lattes I've ever had! They have oat milk, which always wins me over. The pastries are delicious as well (says my kiddos!). They split a chocolate croissant. (See? So it IS a whole-family kind of stop!)
Click here for the Cutbow Coffee website and menus.
The following things to do in Albuquerque with kids are things that are still on my list, but we didn't have time to do in one short weekend! I'm saving them for next time! 

ABQ BioPark – Albuquerque Zoo
While the Albuquerque Zoo is a part of the ABQ BioPark, tickets to the Albuquerque Zoo are separate from the Botanic Gardens and the Albuquerque Aquarium. The 64-acre Zoo has been offering guests close encounters with exotic and native animals since 1927.
Click here for tickets and more info.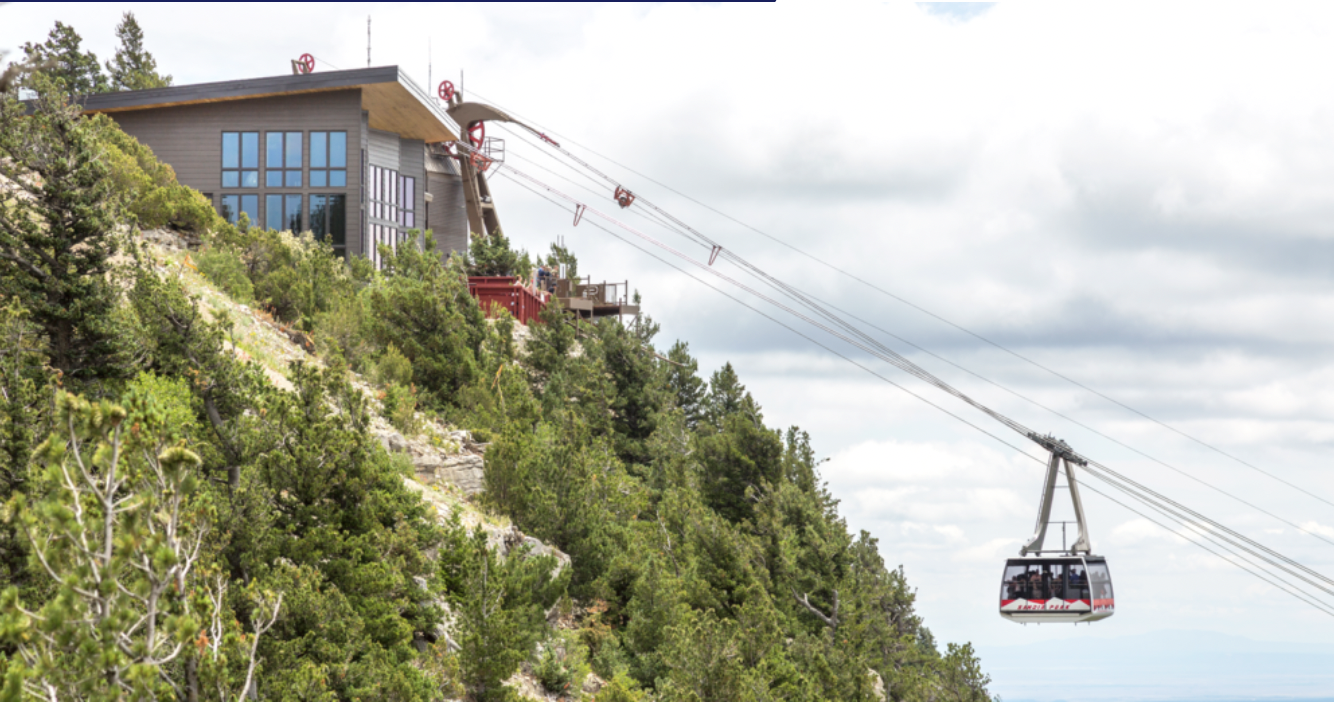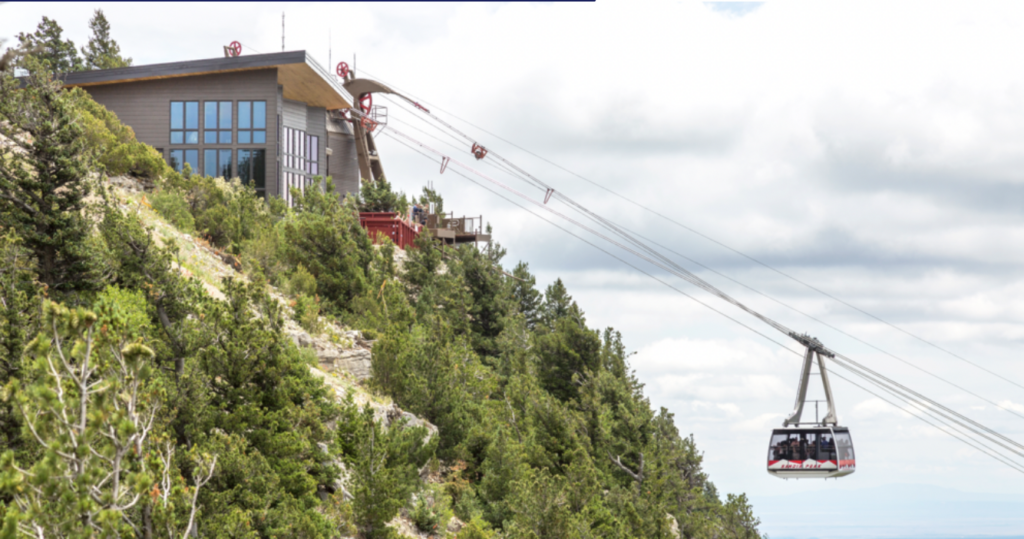 Since we live in Colorado, we LOVE trams and gondolas. There's just something special about going up to the top of a mountain! This Sandia Peak Tramway is special, too because there's the Restaurant Ten3 at the top (click for the menu- it looks scrumptious!) Click here for tickets and more info.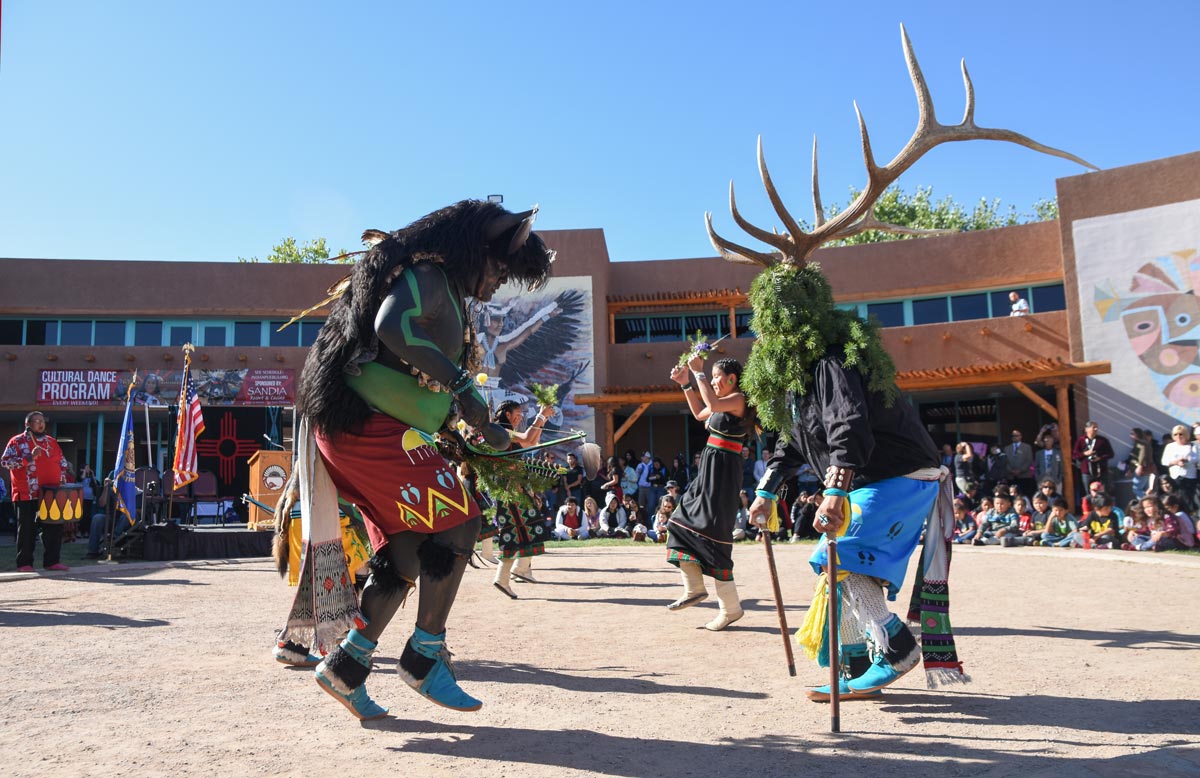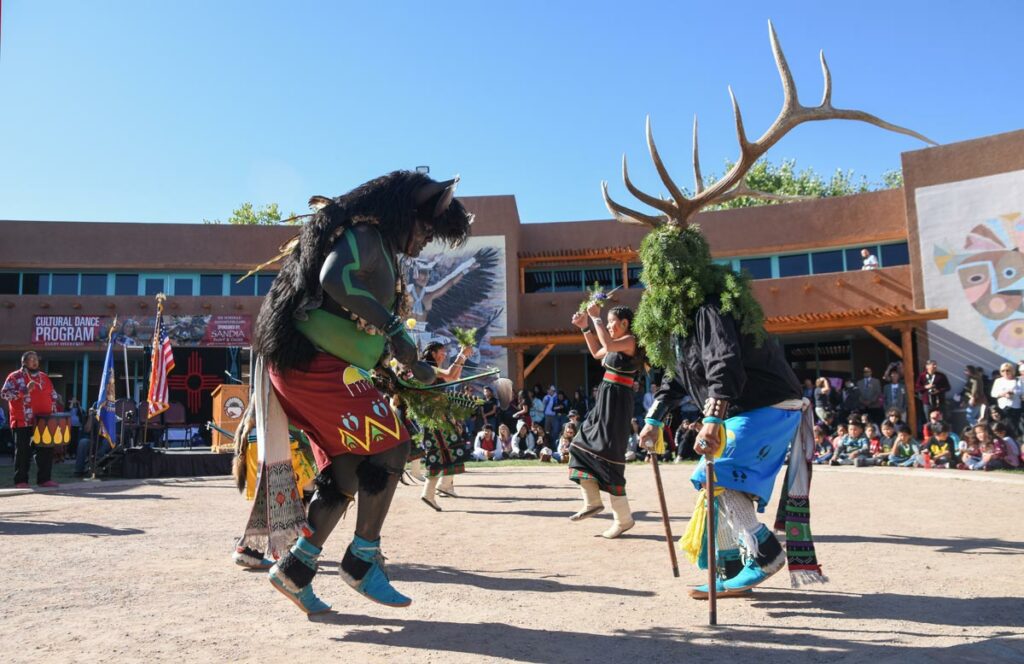 The Indian Pueblo Cultural Center is the "gateway to the 19 pueblos of New Mexico." Visitors experience inspirational exhibits and events that are fun and educational, while advancing understanding of the Pueblo people of New Mexico. Right now, during COVID, there are timed tickets. Click here to find tickets and more info.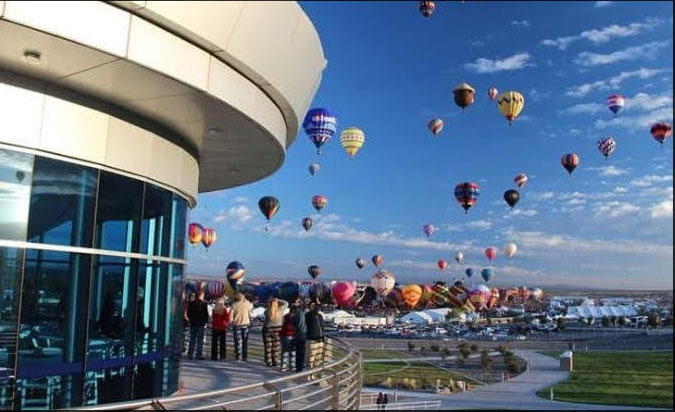 Anderson-Abruzzo International Balloon Museum
The museum looks over the Balloon Fiesta park. I'm sure it's a nice place to visit if you don't get to travel to Albuquerque during the Balloon Fiesta so you can still see hot air balloons and learn about their history.
During the Balloon Fiesta, they have meals at the museum that includes a shuttle to and from the Balloon park and includes the museum entrance. To see all the ways that you can watch the hot air balloons from the National Museum of Nuclear Science, click here and find the dining events. This page will change every year. Get tickets for the National Museum of Nuclear Science here. 
Want to save this resource of Things to Do in Albuquerque with Kids? Pin it here!