I'm so thrilled to finally share this Best Gluten Free Restaurants in Atlanta 2020 resource with you! You've only been asking me to make this for… five years 😉 It's only been since COVID that I have been fully gluten free… In the past, we were mostly Paleo (and gluten free) at home, but when we ate out, I would eat whatever I wanted. During COVID, I realized that the mystery rashes I was getting on my face and thighs was from gluten (cue the tears). So when we lived in Atlanta for 3 years, I didn't pay as much attention to the best gluten free restaurants in Atlanta… We finally had the opportunity to travel, and we got to go to Atlanta to see Chaz's family before heading to the beach with mine.
The Atlanta Aloft Marriott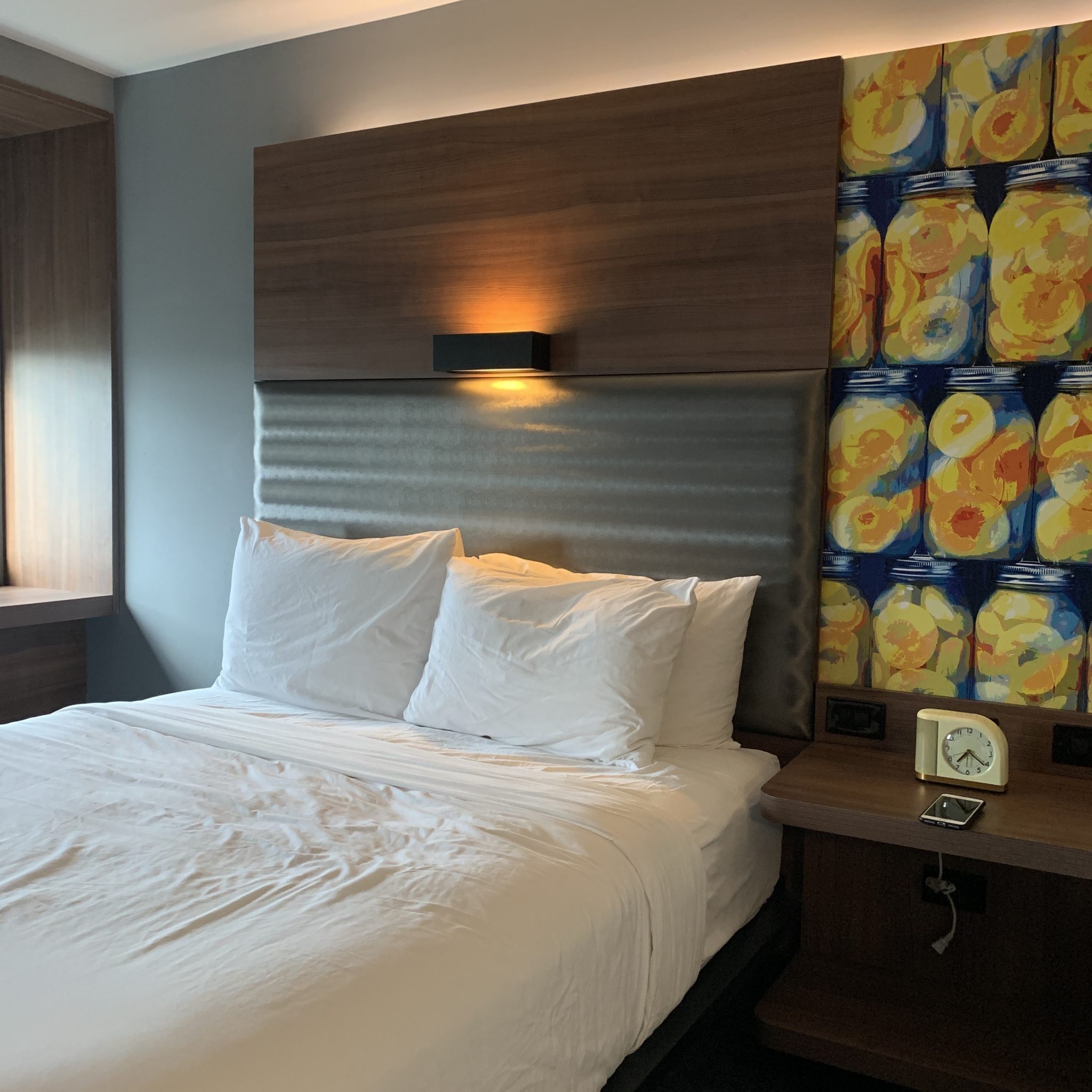 Chaz and I had the amazing opportunity to arrive in Atlanta, then spend the night in the city just the two of us! We knew we wanted some alone time, and we really miss Atlanta (especially the food scene!). We got to stay at the Aloft Marriott downtown. I had never stayed at an Aloft hotel before, and it was really fun!
They are a hotel that has the community vibe of a hostel, but you get your own room 😉 The main lobby had a bar, a living room type area, and tons of games: board games, a pool table, etc. There was a gorgeous outdoor pool, too. It's downtown in Atlanta, so it was centrally located to everything we wanted to do!
Now that we went back to Atlanta and I got to try some amazing gluten free food, I want to share a roundup with you! A quick note: I don't have Celiac disease. Even though these restaurants may have gluten free items, you should call and ask about their cooking practices to ensure they're up to your standards.
Are there any of your favorites I missed? Please let me know!
Best Gluten Free Restaurants in Atlanta 2020

Bartaco
CHASTAIN PARK/ INMAN PARK/ WEST MIDTOWN
If you've been here long, you know about my obsession with bartaco. It's my family's favorite restaurant of all time. I told the staff of our bartaco here in Boulder, Colorado that if I had to choose ONE restaurant to go to for every meal the rest of my life, it would be bartaco. It's that good! They have SO many gluten free options, and are very accomodating. You can get all of the tacos on a corn or lettuce tortilla. They have tons of starters, sides, and rice bowls that are all gluten free. Bartaco has 3 locations in Atlanta. Check out bartaco here!

Superica
KROG STREET/ BUCKHEAD/ THE BATTERY
Man, Superica. Oh, how we miss you. Superica is the best Tex-Mex you'll ever eat. It's owned by Ford Fry, the Atlanta chef-owner that you'll learn more about through his many restaurants featured below. When we came in town and had ONE night to eat out in Atlanta, we went to Superica. They have homemade corn tortillas, and we ALWAYS get the fajitas. It comes with garlic butter that you put on top of the fajitas and your world is complete! Get a top shelf margarita and thank me later! Check out Superica here.

Revolution Doughnuts & Coffee
DECATUR/ INMAN PARK
Revolution Doughnuts & Coffee makes THE best donuts I've ever had in my entire life. They were so close to our home, that we made a habit of going on Saturdays to pick up our favorites. You have to try them! I also love that they have a full coffee and espresso bar. They say this about their gluten free options: "A baked cake made with almond flour (trace amounts of grain/gluten possible due to shared facility). We offer one flavor in the case daily (see our menu above), but with a pre-order, it can be produced with any of our standard glazes." Check out Revolution Doughnuts here.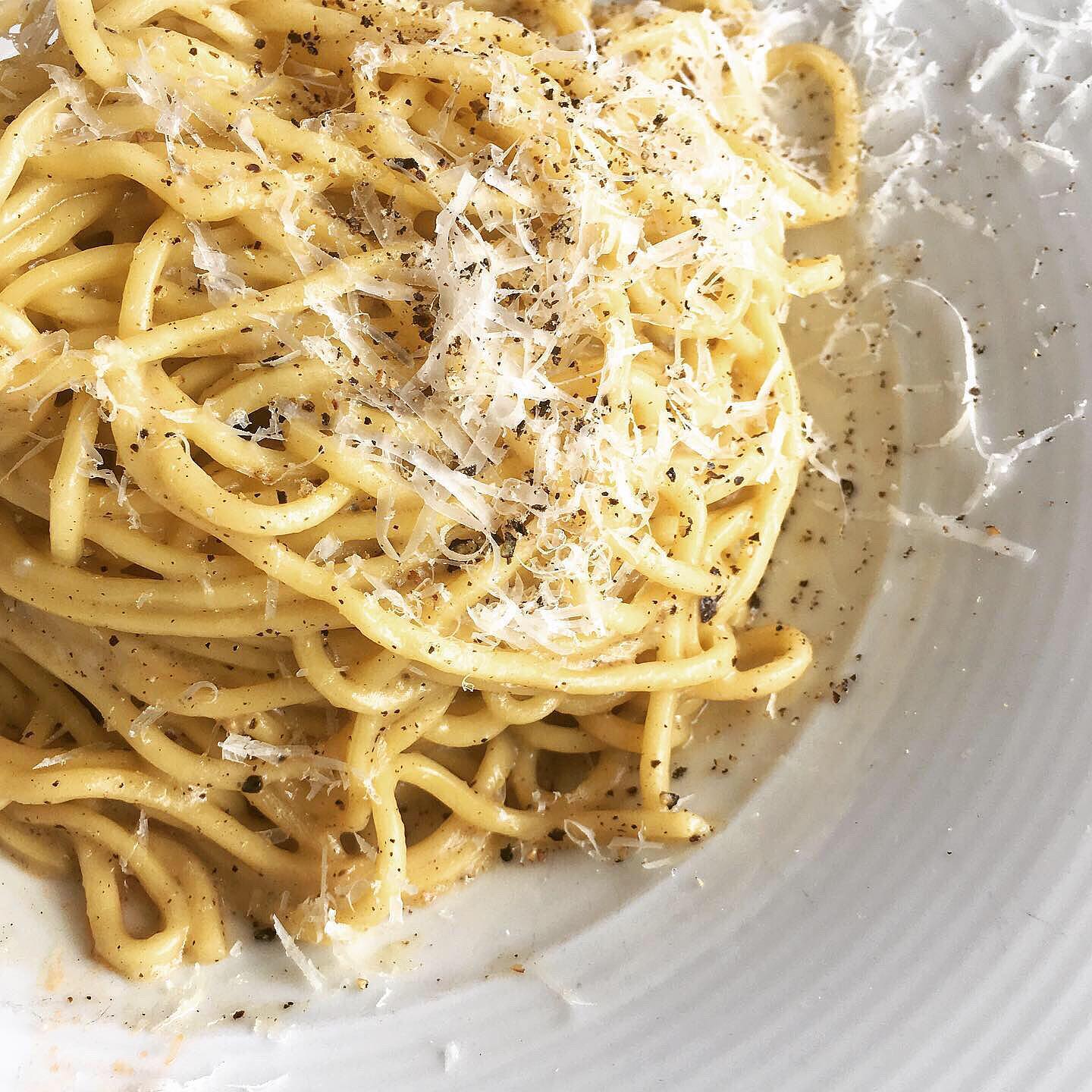 St. Cecelia
NORTH BUCKHEAD/ LENOX
St. Cecelia is yet another outstanding restaurant by Ford Fry. St. Cecelia is categorized as coastal European food- think Italy, Spain, and France. They feature delicious seafood and pasta. It's especially amazing because they handmake their gluten free pastas. Their gluten free pastas are made with almond flour. Their menu changes daily, but be sure to check them out here!
Iberian Pig
BUCKHEAD & DECATUR
Iberian Pig was by FAR our favorite, local fancy date night restaurant. They offer SO many delicious tapas that are gluten free! Plus, they have a lot of sheep and goat cheese, which can also be a plus for those of you who can't tolerate cow's milk dairy. They have two locations: Buckhead and Decatur. Check out Iberian Pig here!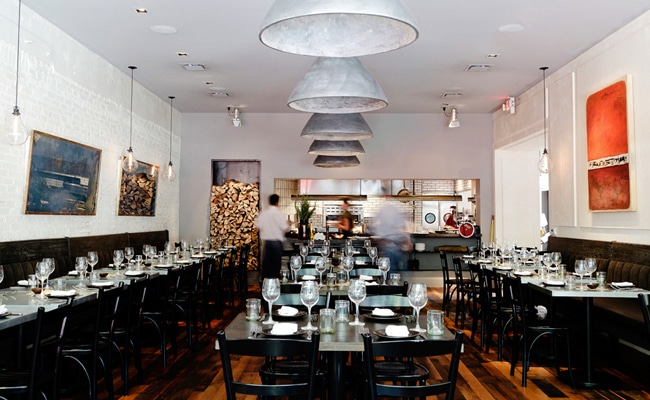 No. 246
DECATUR
No. 246 is another Ford Fry favorite. Chefs Ford Fry and Drew Belline partnered to open no. 246, which is an Italian-inspired, locally driven restaurant. We lived in Decatur, so this one is close to home for us! They have great salads and starters, a lot of which are gluten free. And just like St. Cecelia, their pastas can be made gluten free! Check out No. 246 here.
Arepa Mia
AVONDALE ESTATES/ SWEET AUBURN MARKET
If you've never tried Venezuelan food, you HAVE to go to Arepa Mia to try their arepas! Arepas are made using a pre-cooked corn flour, and they're to. die. for. This was one of our local favorites! This restaurant is also special because they are 100% gluten free! Check out Arepa Mia here.
Good Karma Coffeehouse
AVONDALE ESTATES
Good Karma Coffeehouse is entirely gluten free! They have great coffee, and serve breakfast and lunch. I love them because they have all of the classic bread-y breakfast favorites like waffles, pancakes, and french toast! Check out Good Karma Coffeehouse here.
Le Petit Marche
KIRKWOOD
This precious cafe-style restaurant will transport you to Paris! They have a delicious, expansive menu as large as their outdoor dining patio! They have gluten free bread, so you can get sandwiches and even french toast that is gluten free! Check out Le Petite Marche here.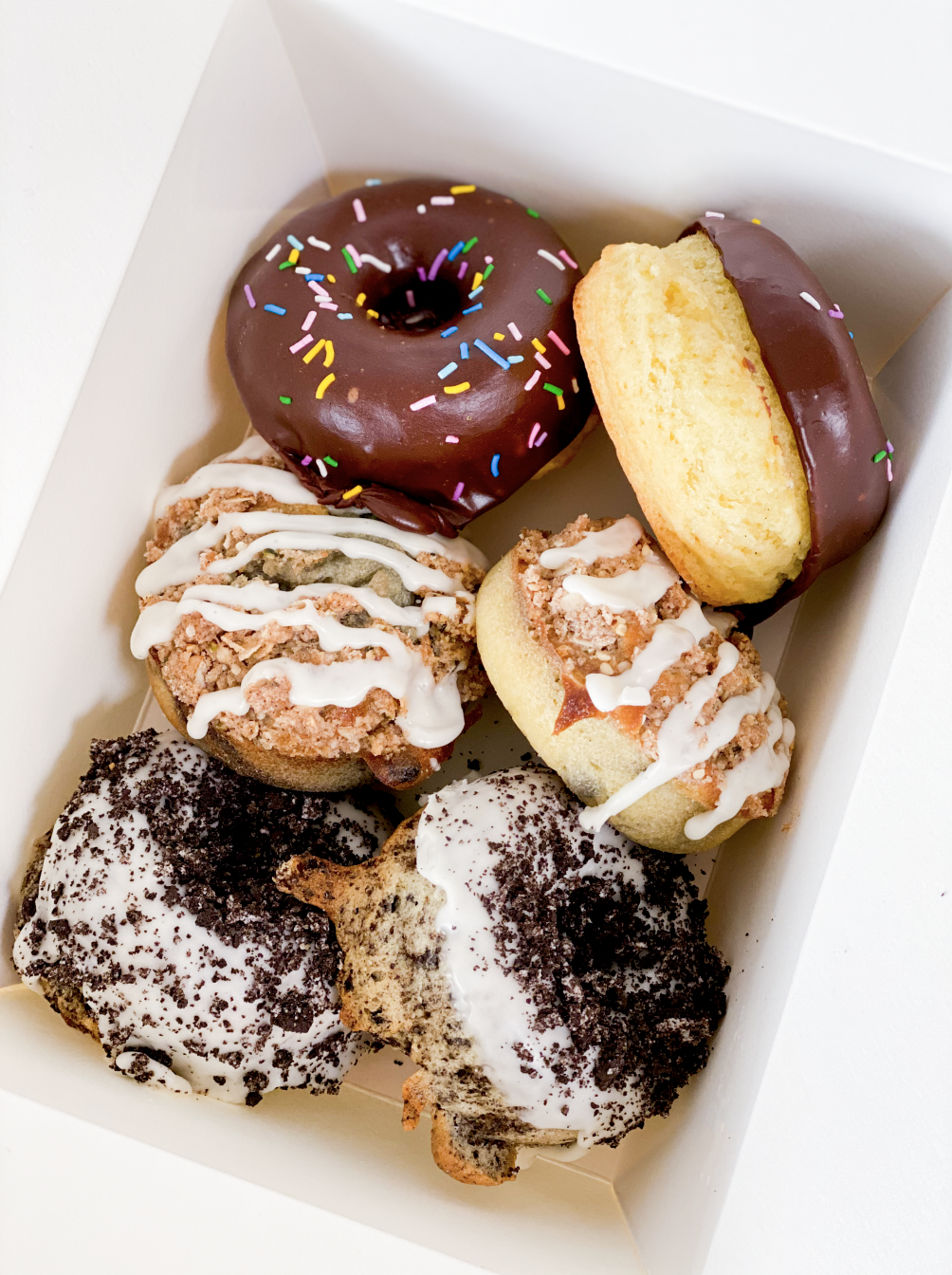 Hell Yeah Gluten Free
INMAN PARK
Hell Yeah Gluten Free makes amazing baked goods: donuts, cakes, breakfast sandwiches, and cinnamon rolls. They're first come, first served, so you've got to call ahead or get there early! Check out Hell Yeah Gluten Free here.

Your Pie
GRANT PARK
Chaz and I met at the University of Georgia in Athens, Georgia where Your Pie started, so it holds a close place in our hearts! They are a fast-casual pizza chain, where you can either choose one of their fabulous pizzas or make your own! They have a gluten free crust, and you can tell the team member about your gluten allergy. Check our Your Pie here.

Farm Burger
BUCKHEAD/ DECATUR/ GRANT PARK / MIDTOWN
I really appreciate Farm Burger because they use grass-fed beef! They also source local, fresh ingredients. I also love their seasonal salads and sweet potato fries. If you're craving a burger, THIS is your place to go. They have 4 Atlanta locations and a few outside the perimeter as well. Check out Farm Burger here.
Grindhouse Killer Burgers
SWEET AUBURN/ PIEDMONT/ MEMORIAL/ DECATUR/ AIRPORT/ BROOKHAVEN
Grindhouse Killer Burgers makes some killer burgers! Their burgers are delicious, and they have one of the best gluten free buns I've ever had. I also love that they have sweet potato fries. They have 6 Atlanta locations. Check out Grindhouse Killer Burgers here.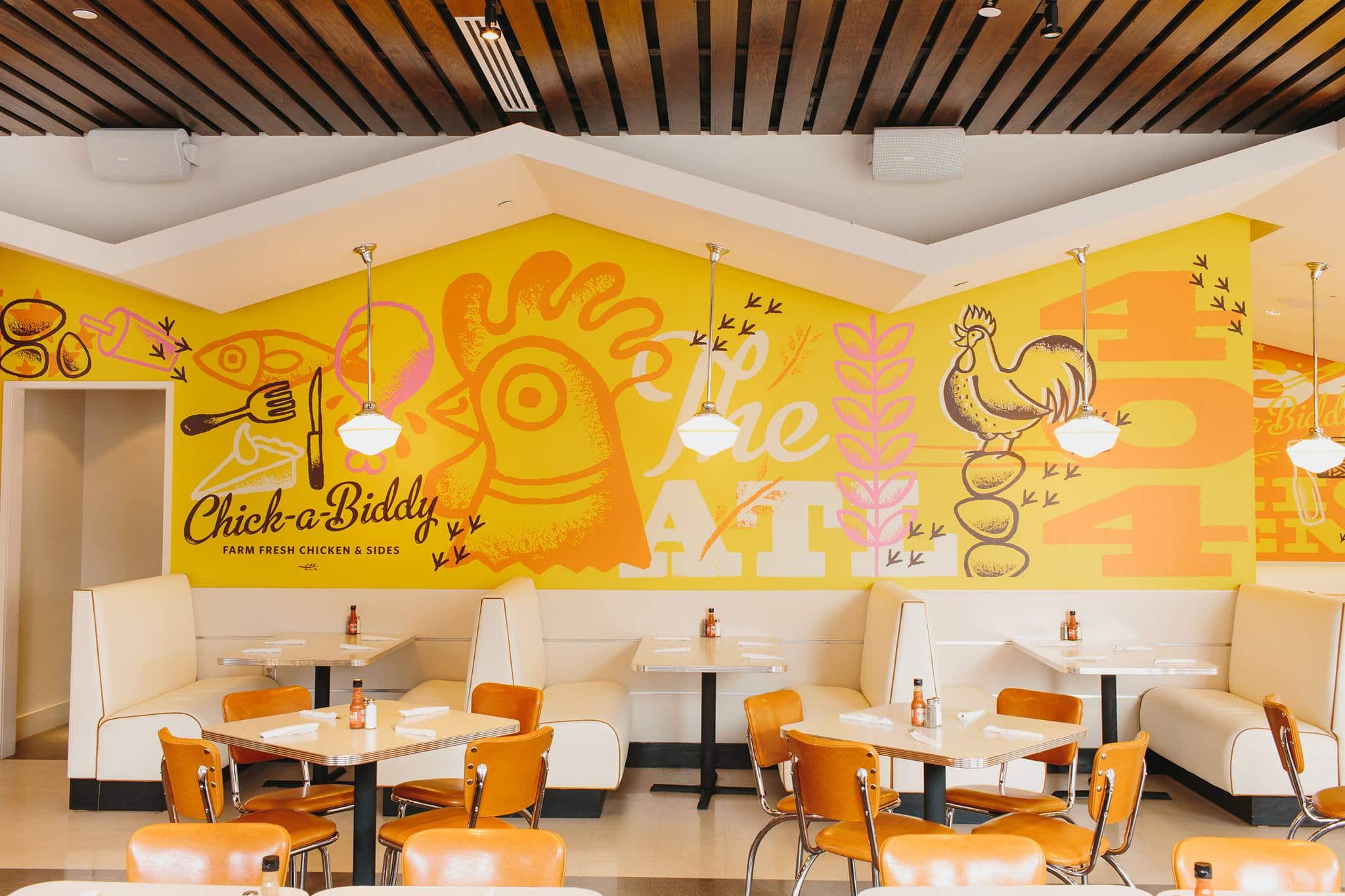 Chick-a-Biddy
ATLANTIC STATION
If you're looking for the Southern chicken and waffles experience, this is the joint for you! ALL of their chicken is gluten free, and their menu is clearly marked with the GF offerings. From waffles, to biscuits, to Southern sides- they have all the good stuff! Check out Chick-a-Biddy here.

Sally's Gluten Free Bakery
NORTH DRUID HILLS / ALPHARETTA / SANDY SPRINGS
Sally's Gluten Free Bakery offers breads, muffins, pies, cakes, cupcakes, and more. They are a 100% gluten free facility. It is family owned and operated. Check out Sally's Gluten Free Bakery here.
True Food Kitchen
LENOX
True Food Kitchen is a national chain, but no less delicious! They have all kinds of salads, bowls, entrees, pizzas… Their menu is clearly marked GF so it's easy to navigate. Check out True Food Kitchen here.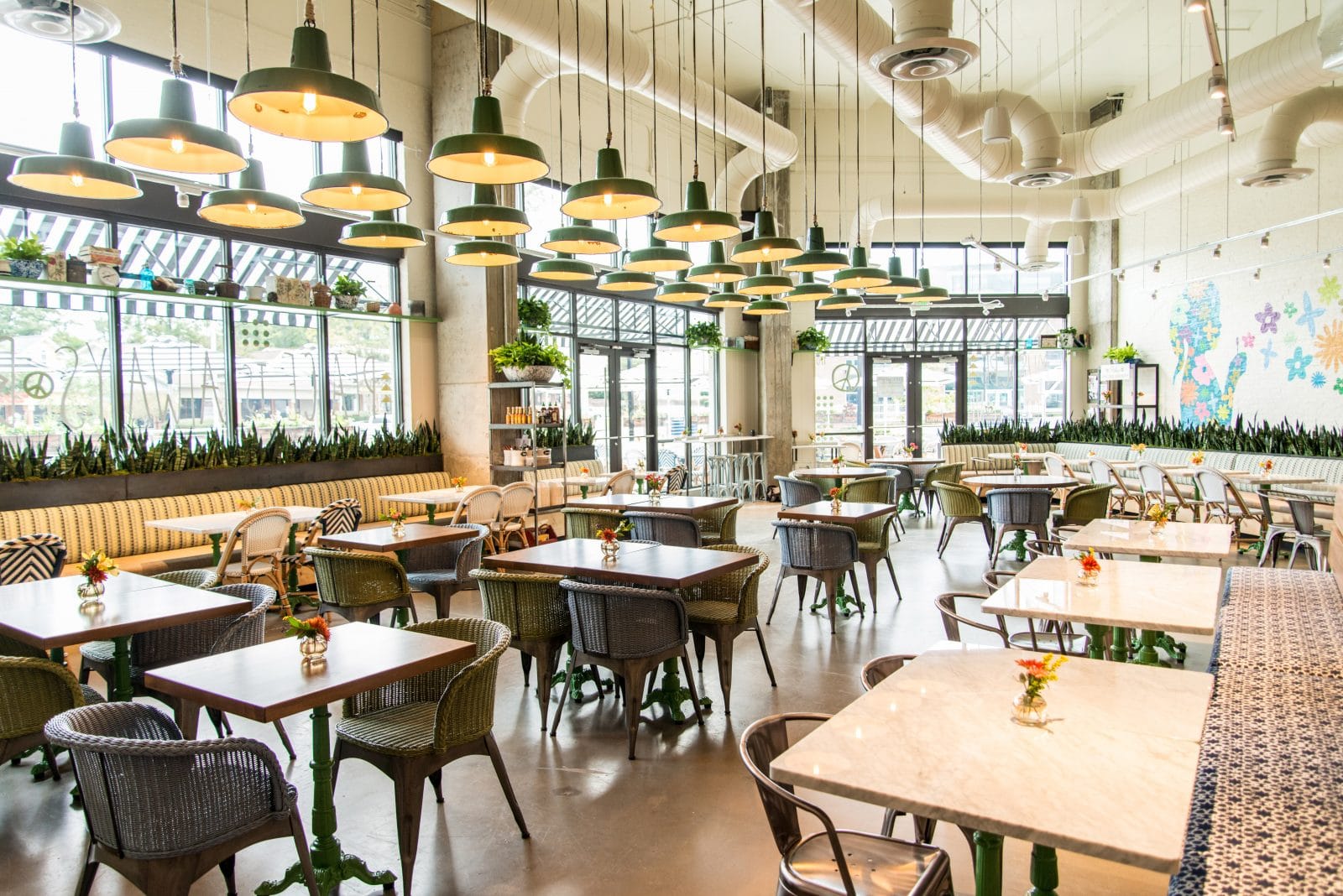 Flower Child
LENOX
Flower Child has proteins, salads, and sides, and their menu is very clearly marked! I've never been to this restaurant, but y'all said it's delicious and I should include it! 🙂 Check out Flower Child, inluding their other locations, here.
Looking for other resources? Check out all of my travel posts here!
Want to save this Best Gluten Free Restaurants in Atlanta 2020 post for later? Pin it here!