Y'all. This Chocolate Dipped Bacon Wrapped Dates Recipe are NEXT. LEVEL. I am always on the lookout for delicious bite size snacks to serve when we have friends and family over for a meal. These Chocolate Dipped Bacon Wrapped Dates are ALWAYS a crowd pleaser and can be served any time of day. They go great with brunch, lunch and before (and after) dinner.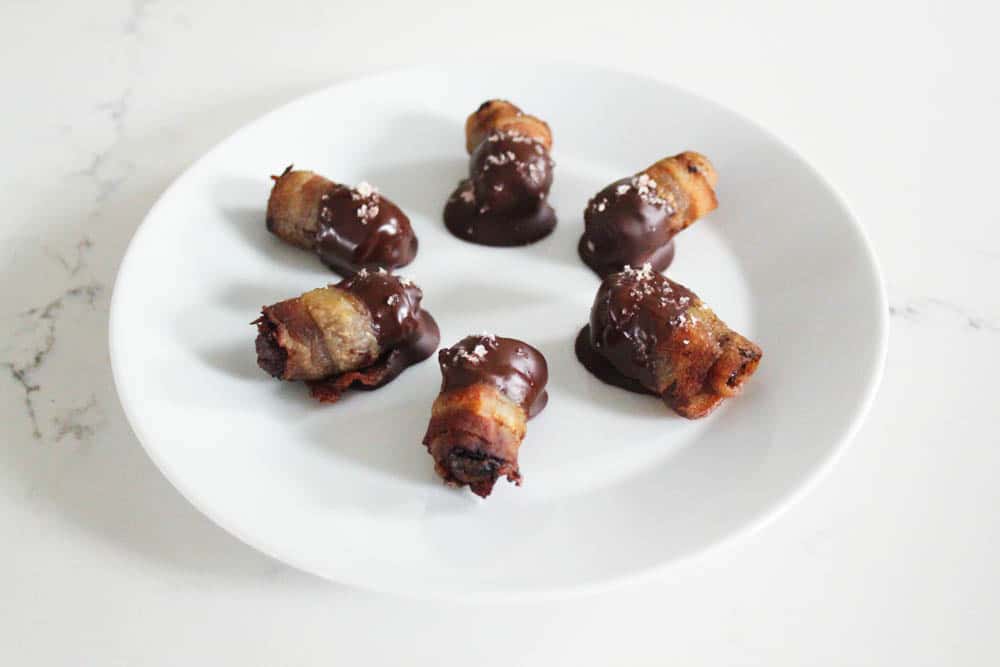 I was cracking up this past New Year's Eve. I was throwing a party in our 4 day old, brand spanking new home. Our builder came over to check on something, and we got to talking. He asked me what I was making for the party, and I realized that literally EVERY single thing I was making was a Southern dish.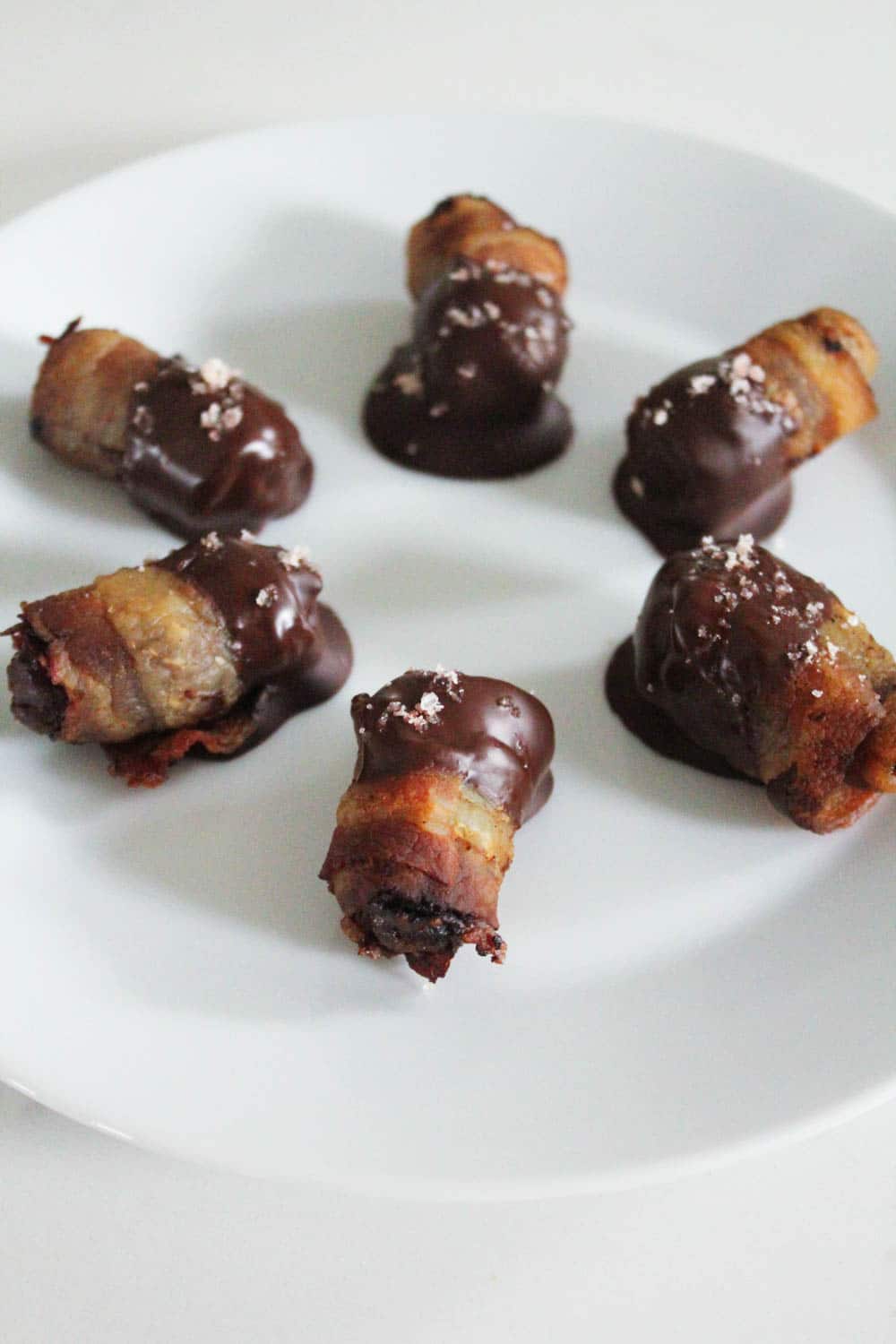 Sausage balls. Have you ever had sausage balls, Jim? Nope. Bacon wrapped dates dipped in chocolate… OK, the dipped in chocolate may be a bit out there, but you've had bacon wrapped dates, right, Jim? Nope. 🙂
Apparently, these delicious bites started in the South… but they quickly have taken the world by storm! I think they're especially popular within the Whole30 community, because there's almost no other combination quite like this sweet and salty bacon wrapped date situation. I know you may be thinking – ew! Chocolate and bacon!? But you're just going to have to trust me on this one. It's INSANE.
Looking for more appetizer recipes? Click here.
Print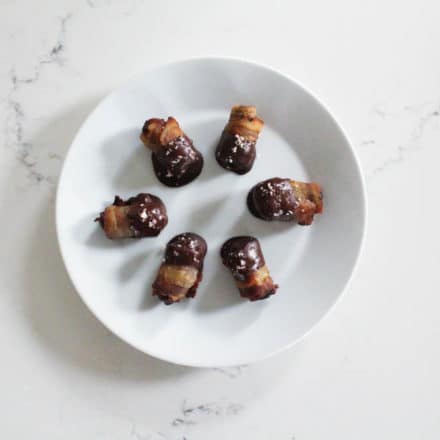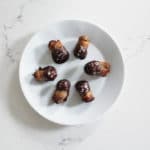 Chocolate Dipped Bacon Wrapped Dates Recipe
---
Bacon 

Pitted Dates 

Semisweet chocolate (Enjoy Life brand)

Flaky sea salt (Maldon) 
---
Instructions
Preheat oven to 400 degrees.

Line sheet pan with parchment paper. 

Cut bacon strips in half. 

Wrap each date with a half piece of bacon and place onto a sheet pan, seam side down. 

Cook for 15 to 18, turning over halfway through cooking time. 

While bites are cooking, add chocolate chips to a microwave safe bowl and microwave on low in 20 second intervals until chocolate is melted. 

Dip each bacon covered date into melted chocolate and lay onto a clean sheet pan/plate to cool. Sprinkle sea salt over chocolate before cooled.
Want to save this Chocolate Dipped Bacon Wrapped Dates Recipe for later? Pin it here!