08.29.2019
Since I studied abroad there, I knew there were SO many things to do in Cortona Italy! On our Italian adventure, we knew we wanted to go to one town in Tuscany. Since we only had 10 days, and the main focus of our trip was the larger towns in Italy, we unfortunately didn't have a ton of time to explore the Tuscan hillsides… 
As you may already know, I went to the University of Georgia. That's where I met my now-husband Chaz. We met the summer before my sophomore (his senior) year. The summer after my sophomore year and after Chaz graduated, I studied abroad in Cortona, Italy. Chaz was the morning cook at a Young Life camp called Sharptop in Jasper, Georgia.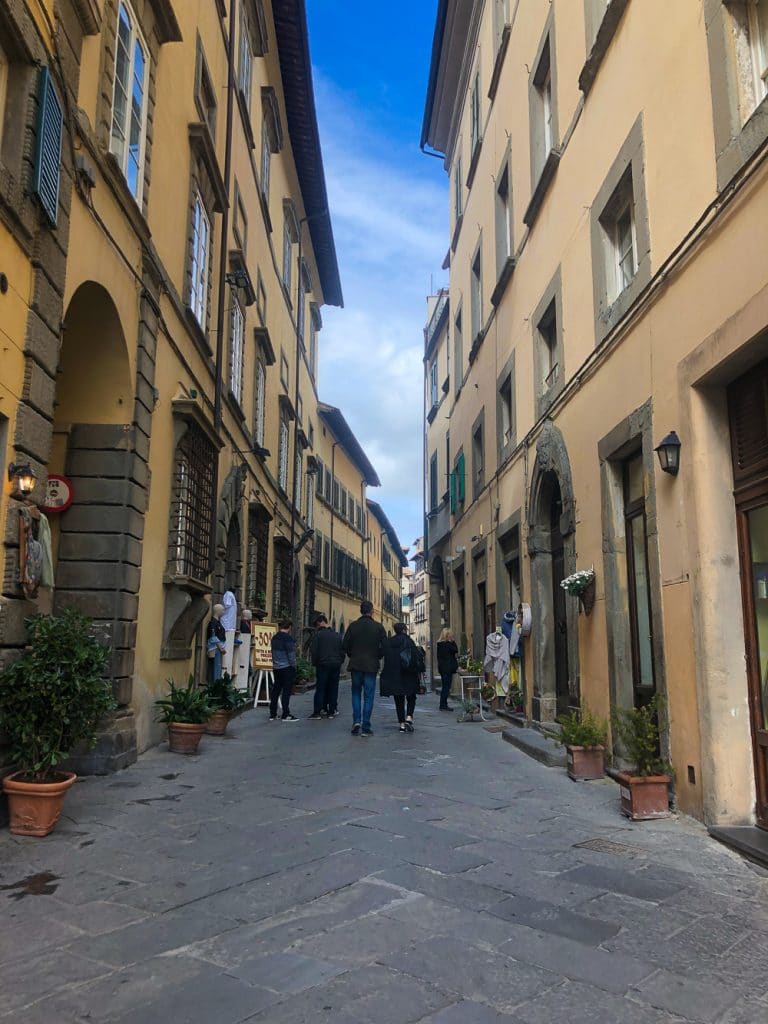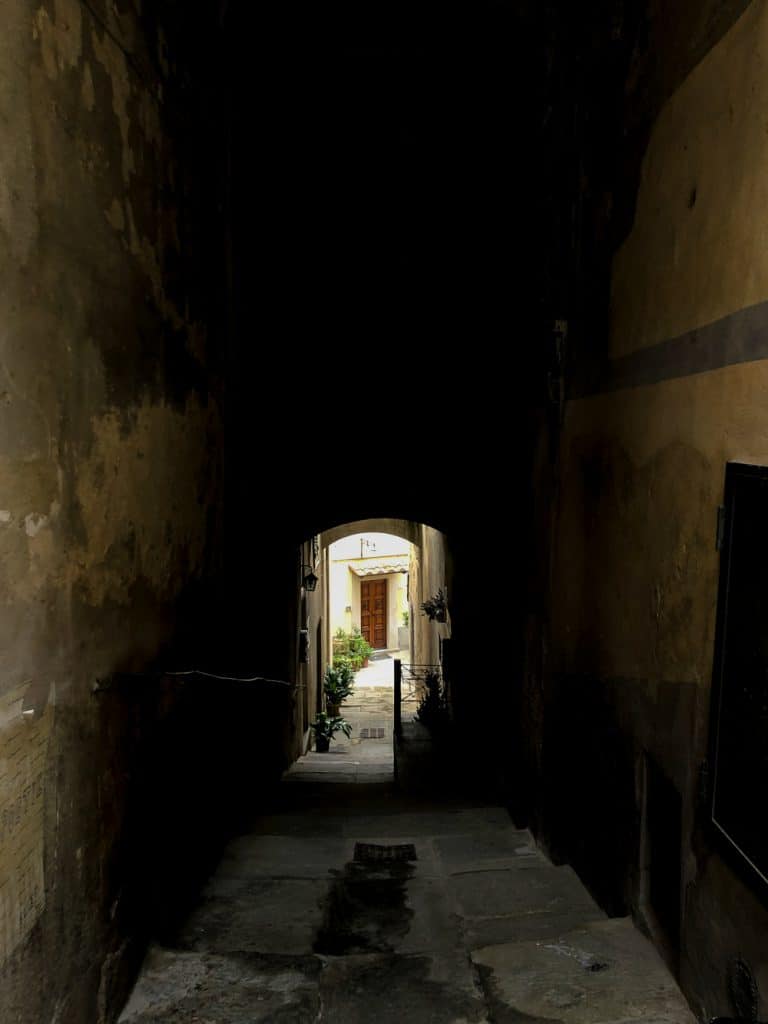 The University of Georgia's Cortona study abroad program is nothing short of amazing. This year (2019), it's celebrating its FIFTIETH anniversary! I think it's a pretty unique program, because it's actually a University of Georgia campus in Italy. That makes is super easy and convenient for University of Georgia students to go, take classes, and not worry about transferring credits. It is first and foremost an art program, which was perfect because I was an art major (Graphic Design).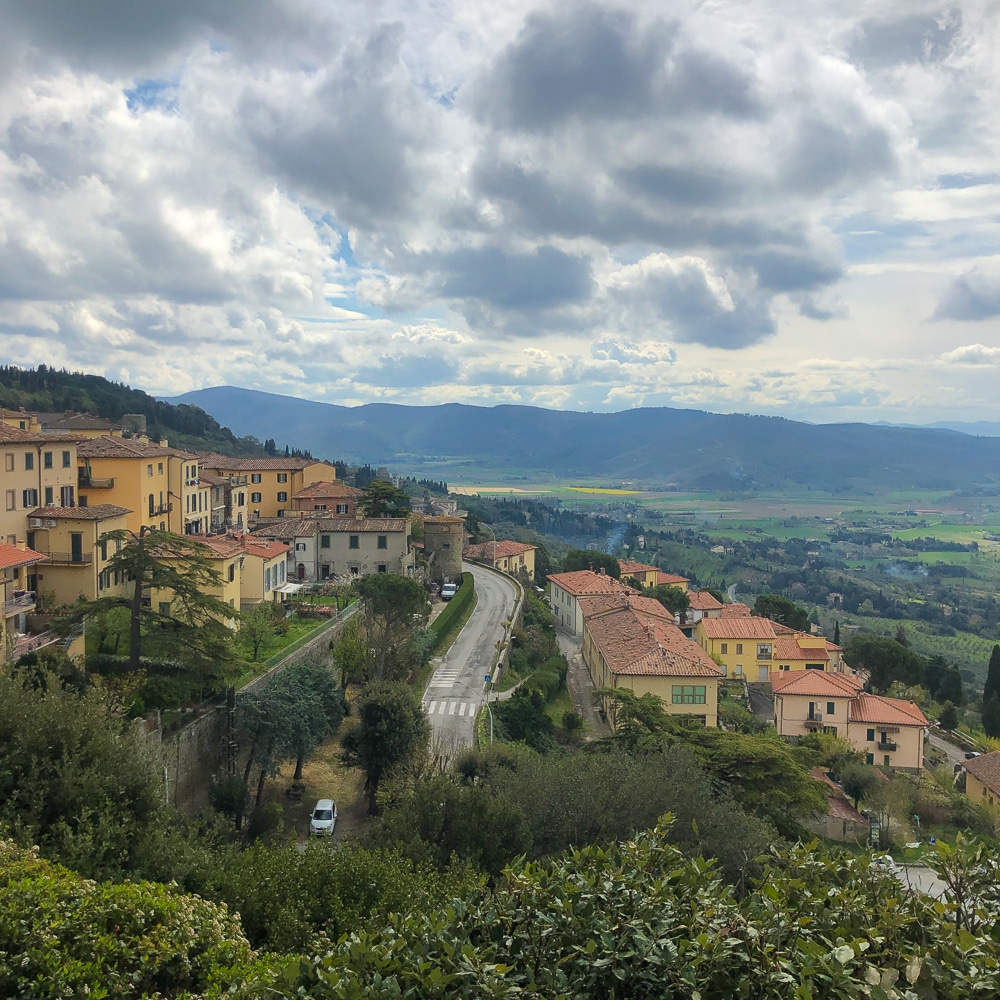 Since I spent an entire summer exploring Cortona, I knew that would be the Tuscan town I wanted to show Chaz! We talked every single night while I was in Cortona, so he knew all about the precious town and what I did there. 
Fast forward NINE years later! A lot has happened since we were just dating and I was studying abroad. We now have two kiddos, we've moved about 6 times, both graduated college… Well, Chaz went on to graduate a LOT more times 🙂 Now he's a practicing physician! All of these things felt SO far off when I was in Cortona.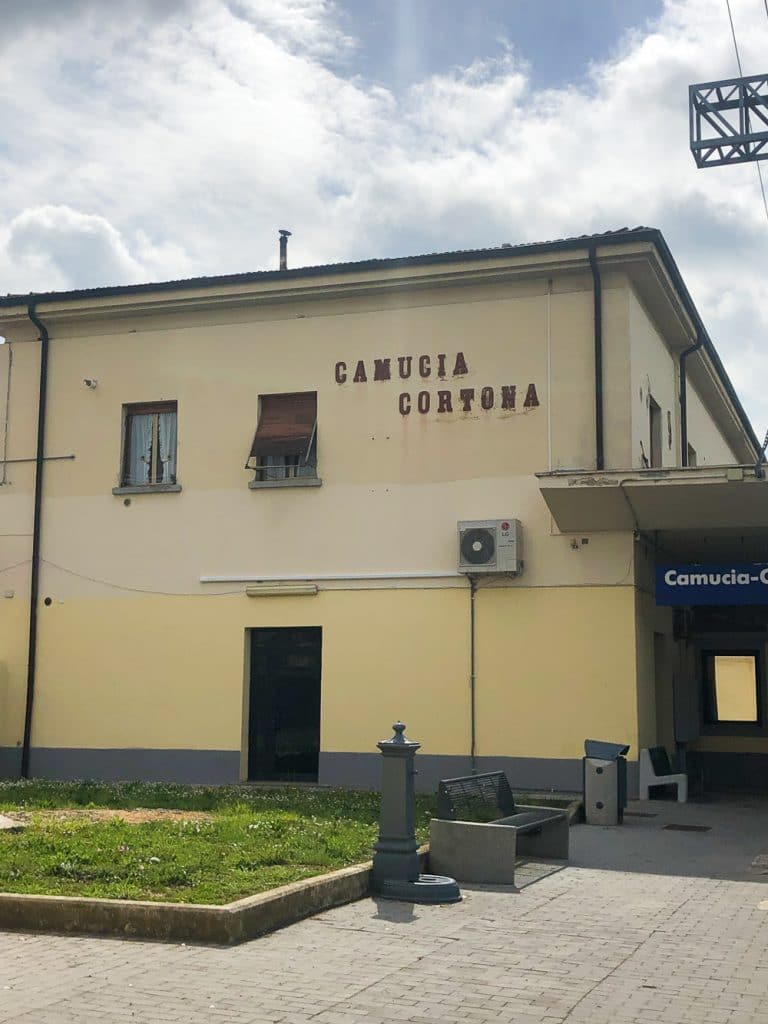 We decided to continue staying in our precious Florence Airbnb and make a day trip to Cortona. It's a really easy train ride! Once we got to the train stop for Cortona (the Camucia-Cortona stop), we took a taxi to the top of the hill where the town of Cortona is.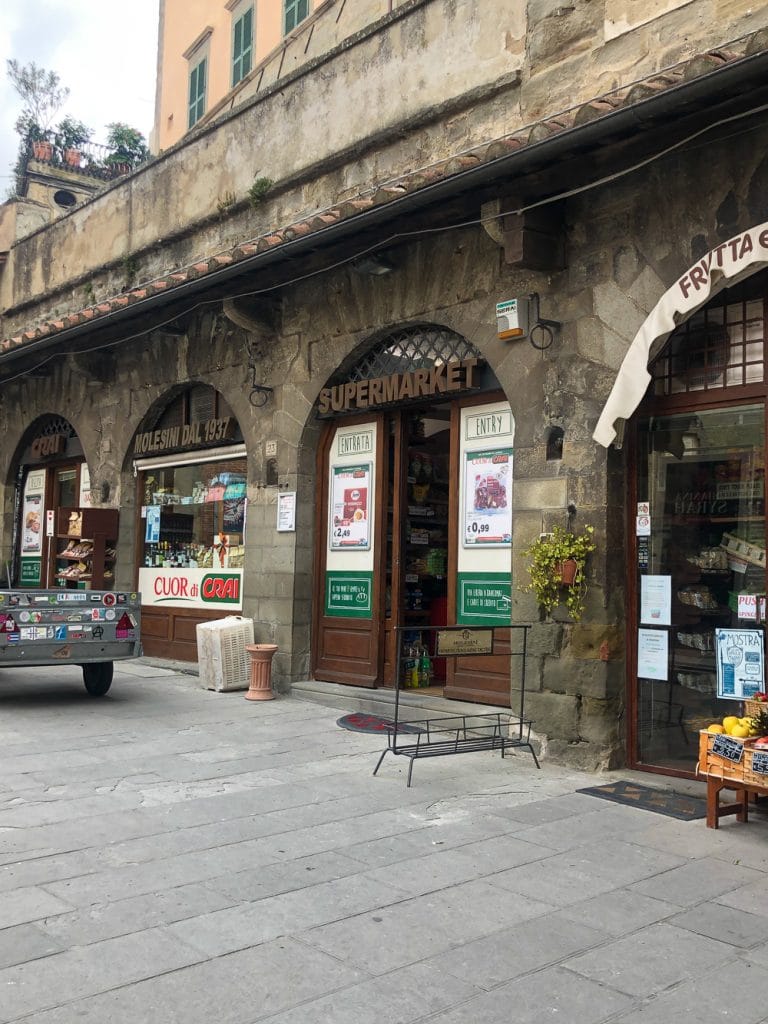 First, we walked around a ton! It's a small, precious town, and is easily explored by foot. I showed Chaz both of the piazzas (squares) and told him fun stories that took place there. We got there right before lunch, so we stopped in at my favorite place to grab a sandwich: Molesini Market. (here on Google Maps). They have the most delicious sandwiches on fresh focaccia bread, and they are SO affordable. This is where a lot of the students at lunch every single day!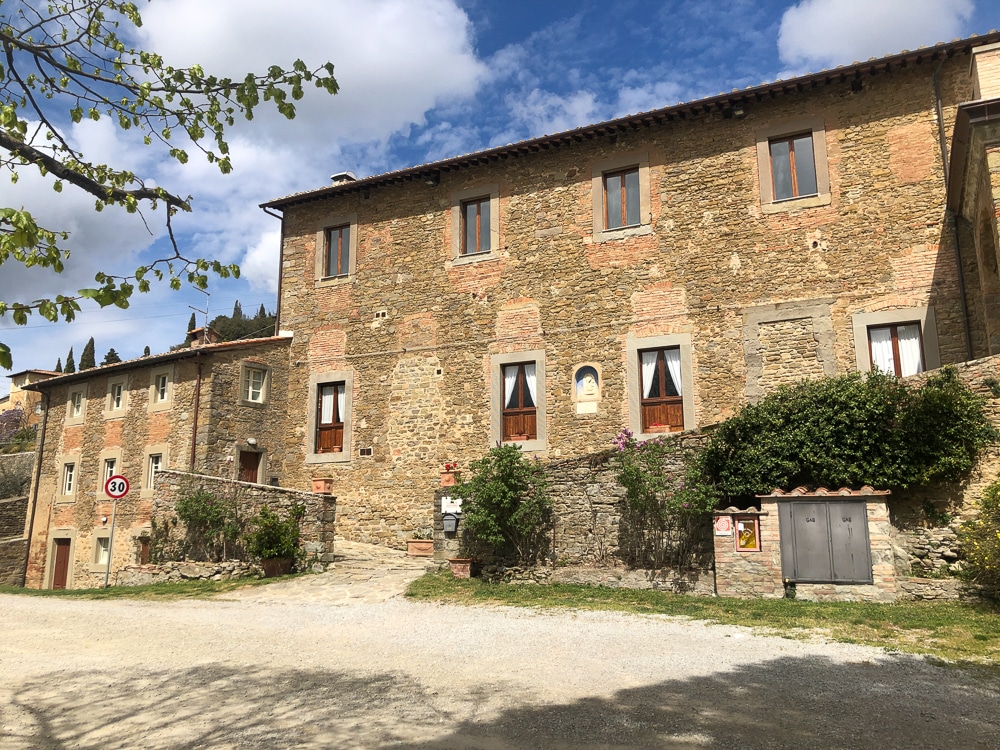 Then we walked around the city with our sandwiches! We took a big long walk around the edge of the city, by the city wall, and ended at the University of Georgia Cortona campus (here on Google maps). I emailed the program in advance to meet with us, so the student coordinator was able to give us a tour of the campus!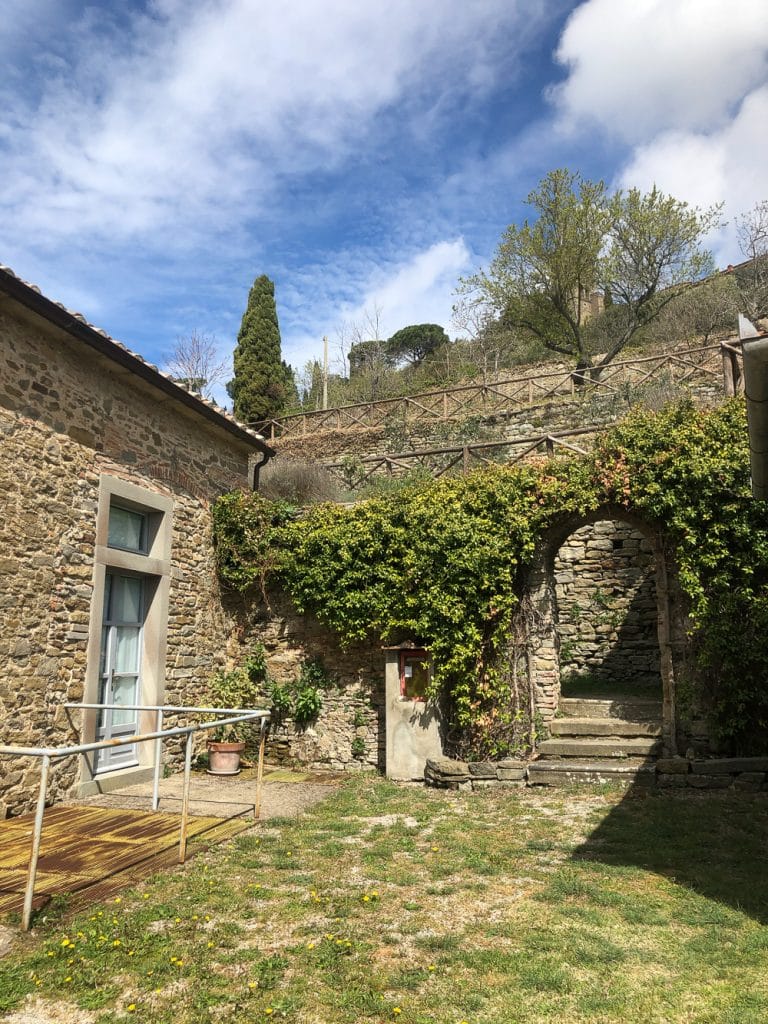 I was able to show Chaz where we lived (above!), ate, had class, did our artwork, made late night Skype calls to him, everything! It was really special.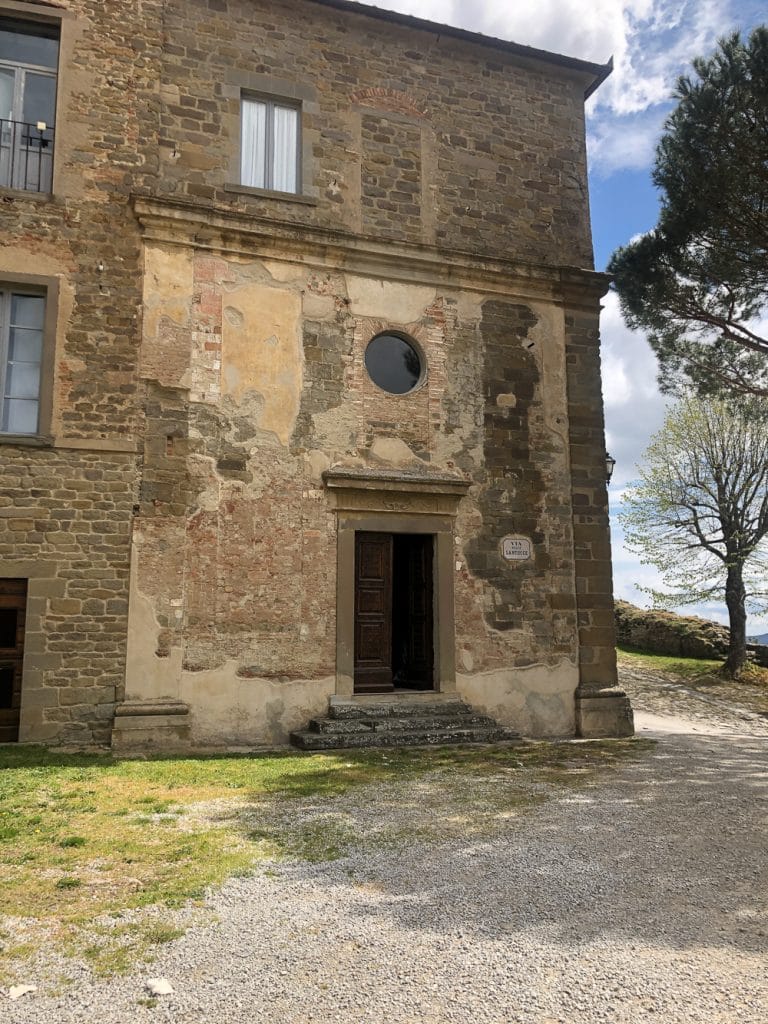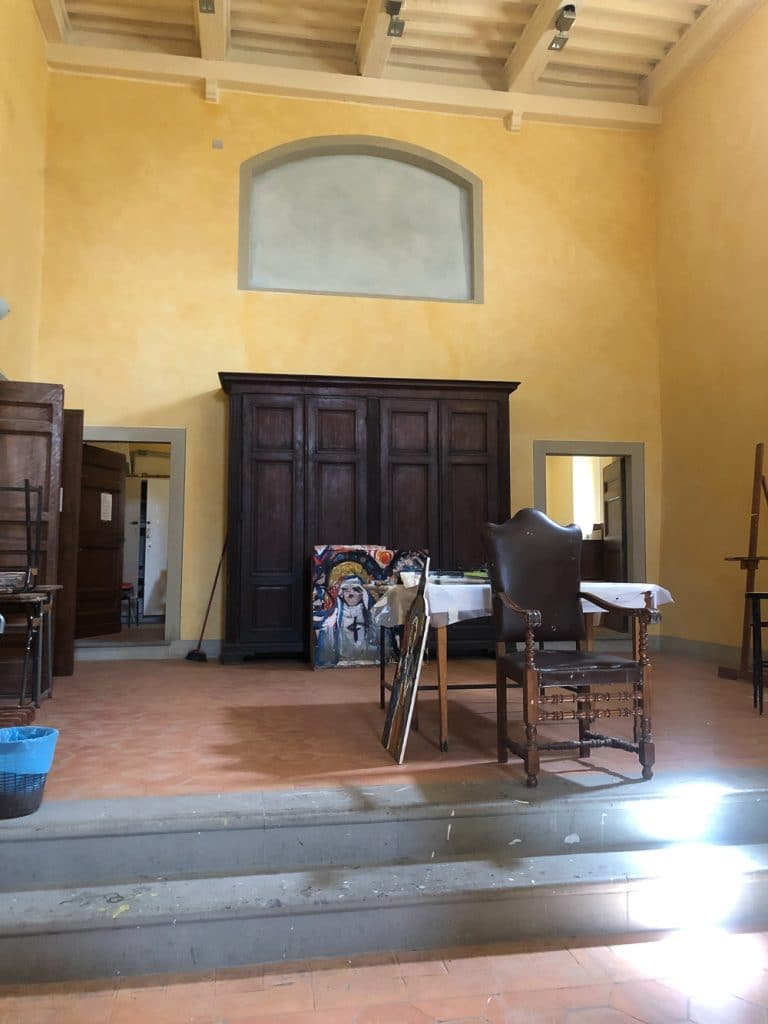 Above you'll see the painting chapel where I took one of my classes!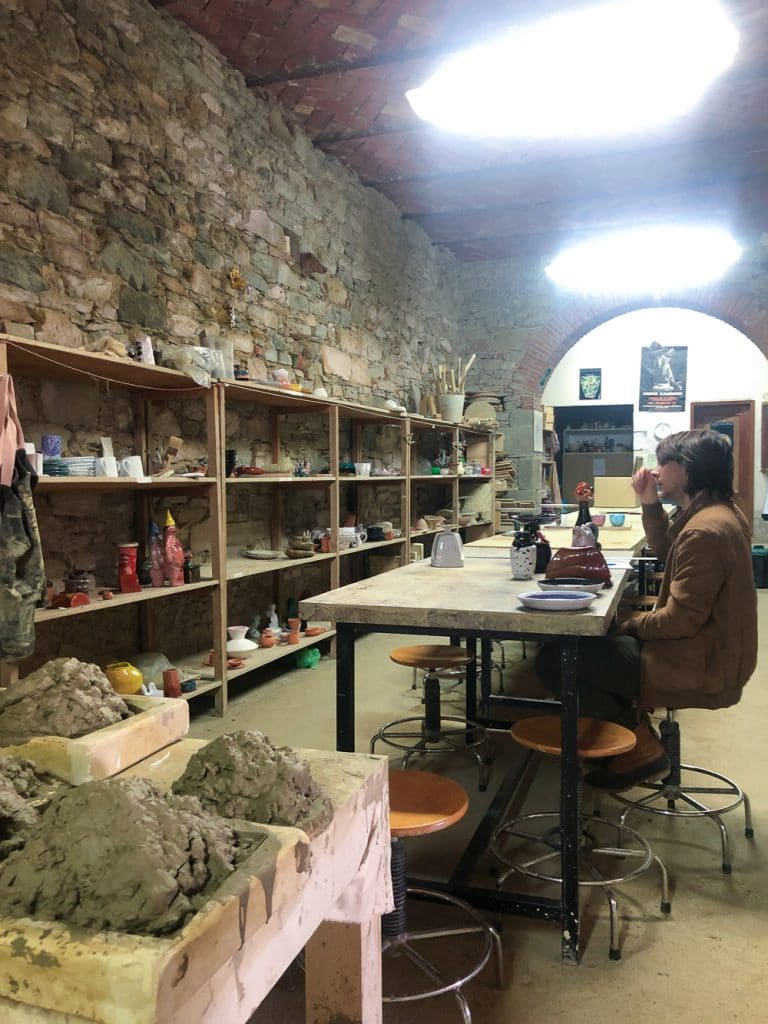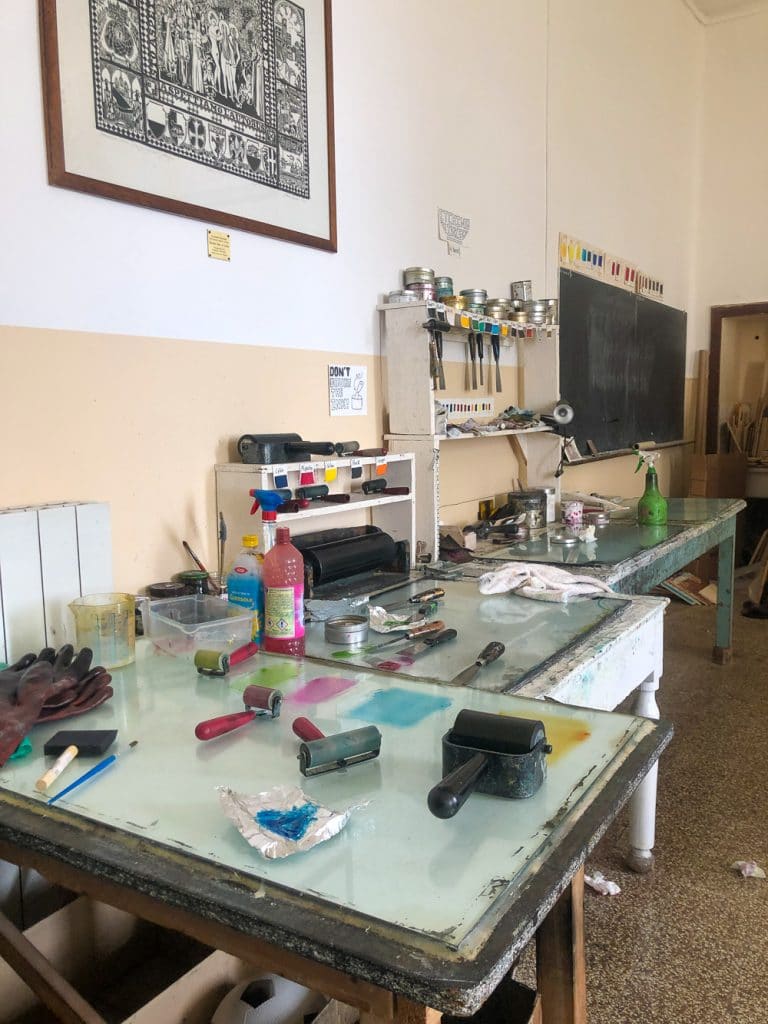 They have TONS of art classes available, from basics to electives! And any student can apply- you don't have to go to the University of Georgia. Above you'll also see the ceramics and printmaking studios.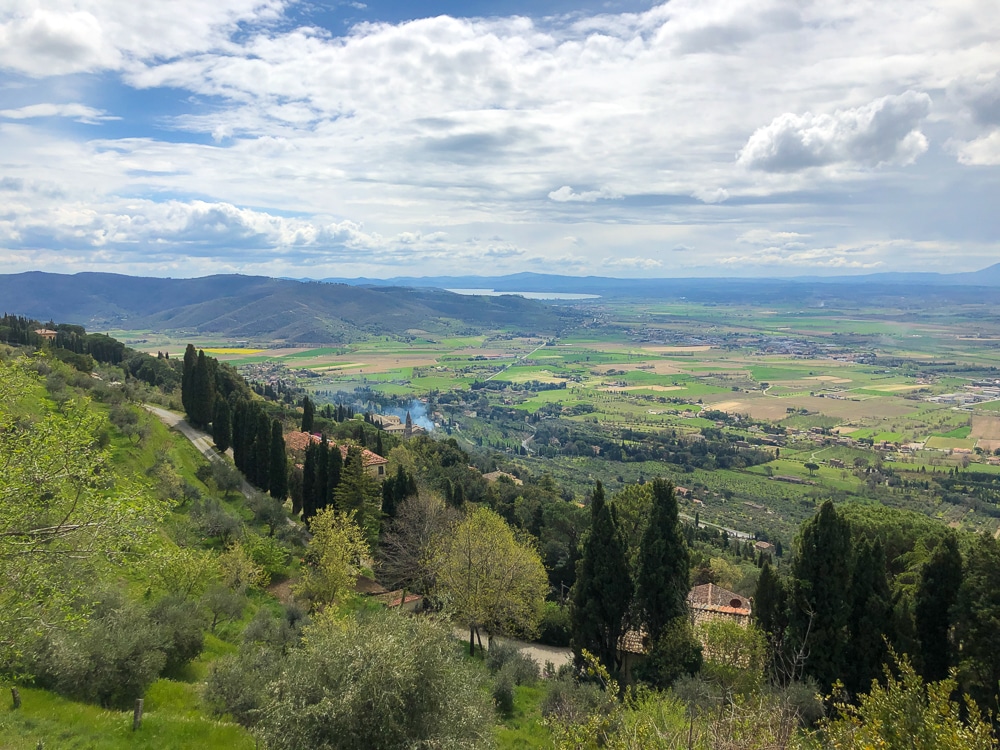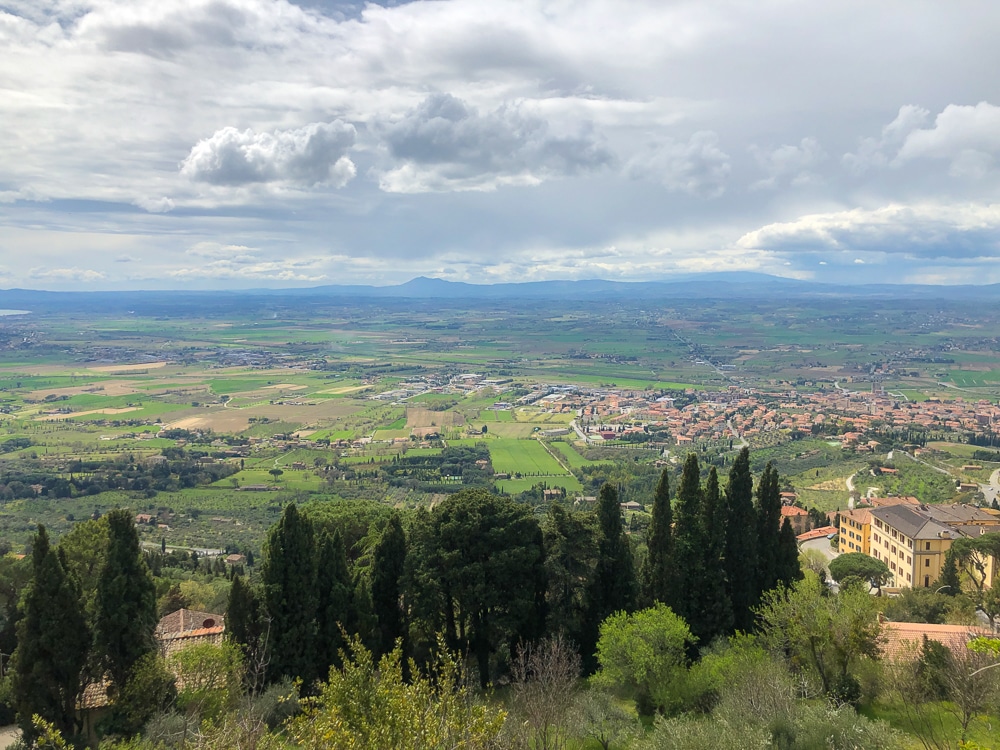 Even if you don't get a tour of the campus, it's a beautiful old building, and it's right on the way up to Basilica Santa Margherita (here on Google maps). The views from the walk to the UGA campus are extraordinary!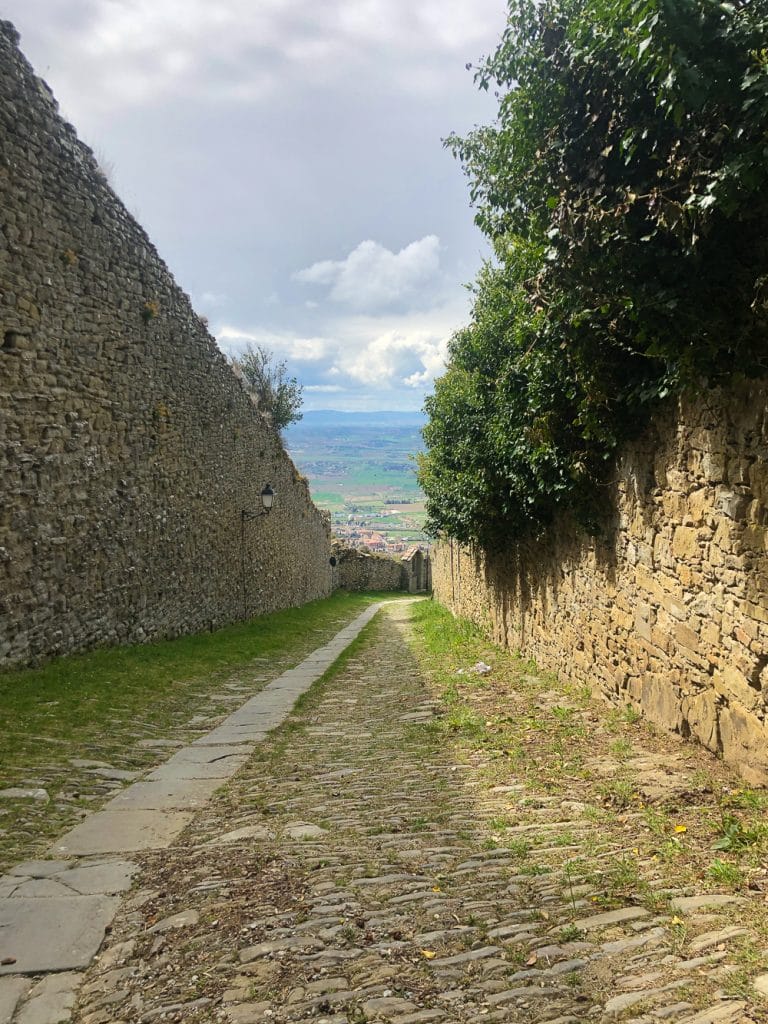 Basilica Santa Margherita is a gorgeous church WAY up on top of the hill overlooking the beautiful Tuscan landscape! You can walk up Via S. Margherita all the way up to the church (be prepared- it's pretty steep!).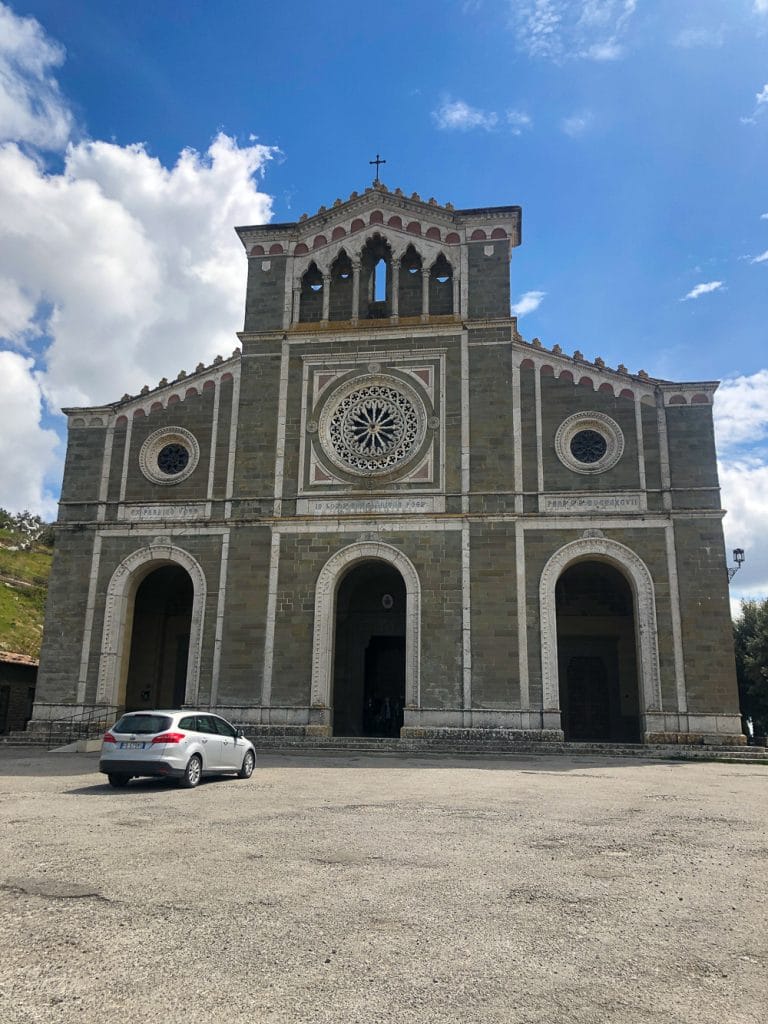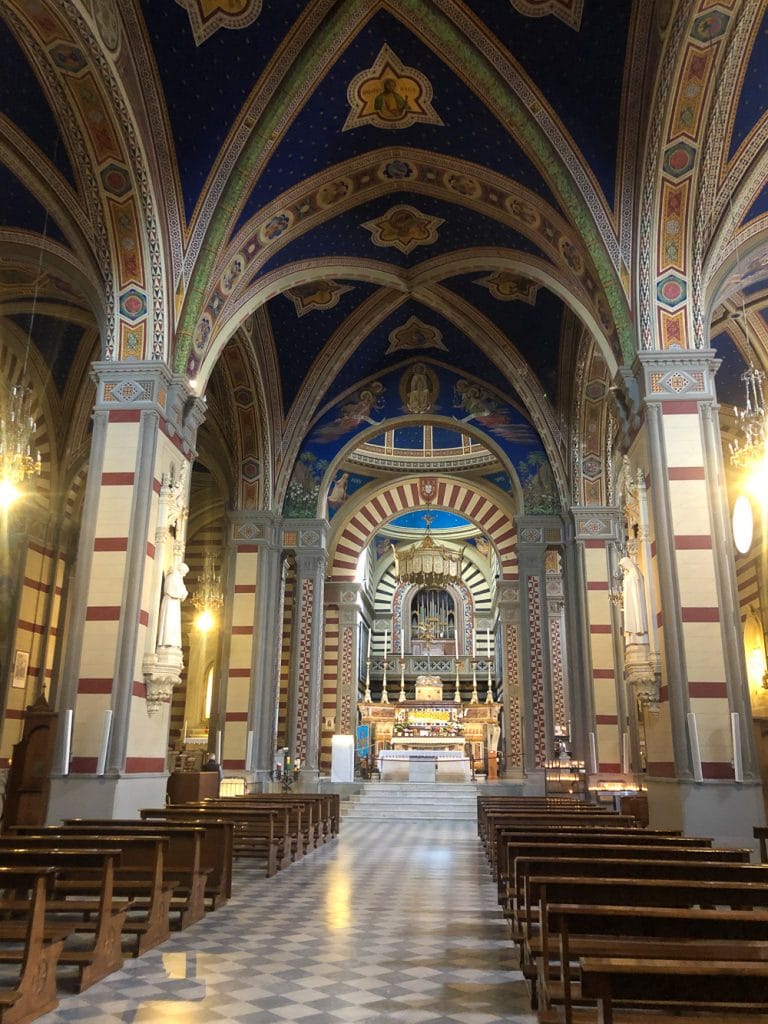 We toured the church, then visited the Fortezza del Girifalco (the Fortress of Girifalco). (here on Google maps).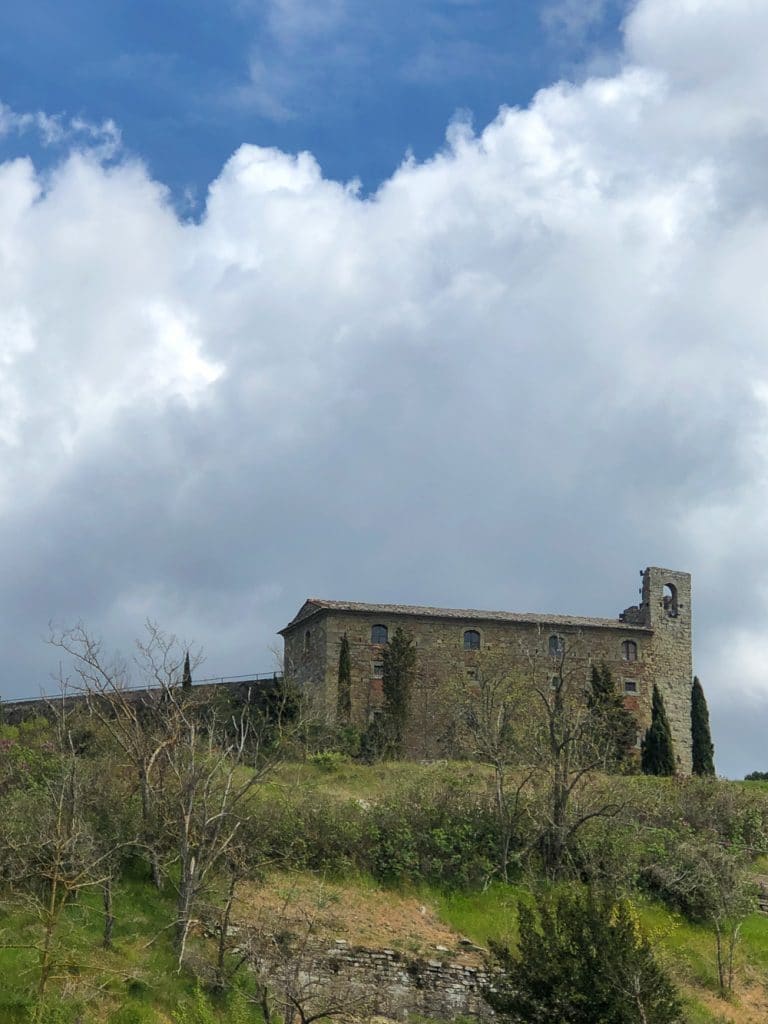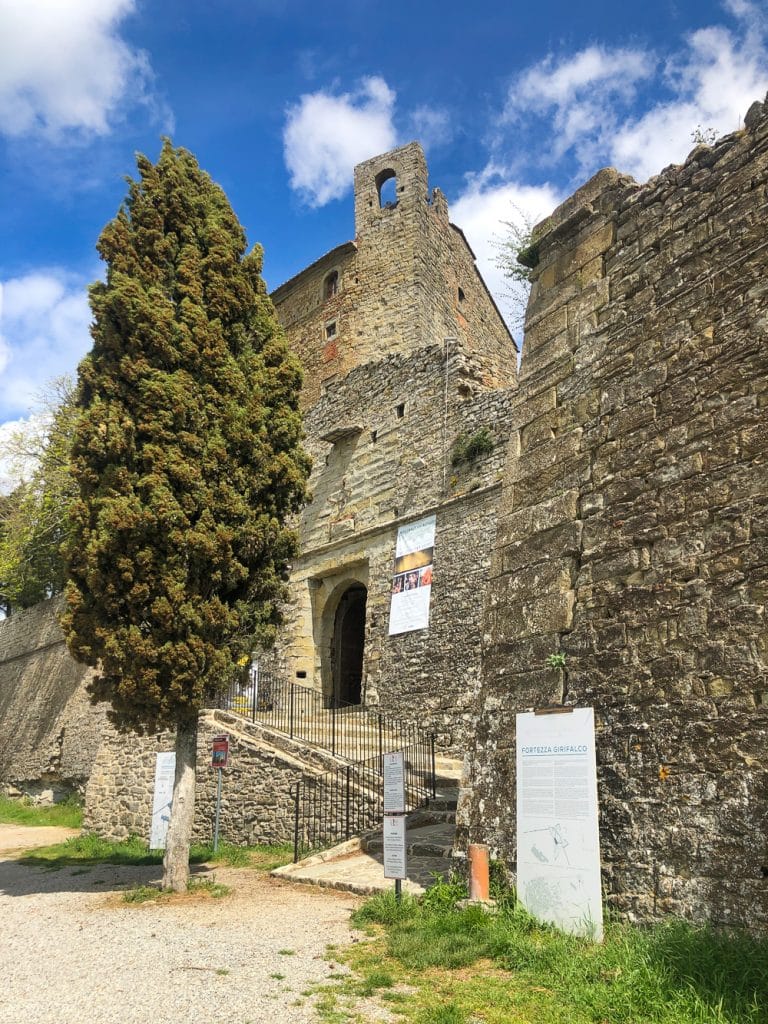 The views from this fortress are some of the best we had the entire trip! You can explore the fortress and typically they have exhibits as well.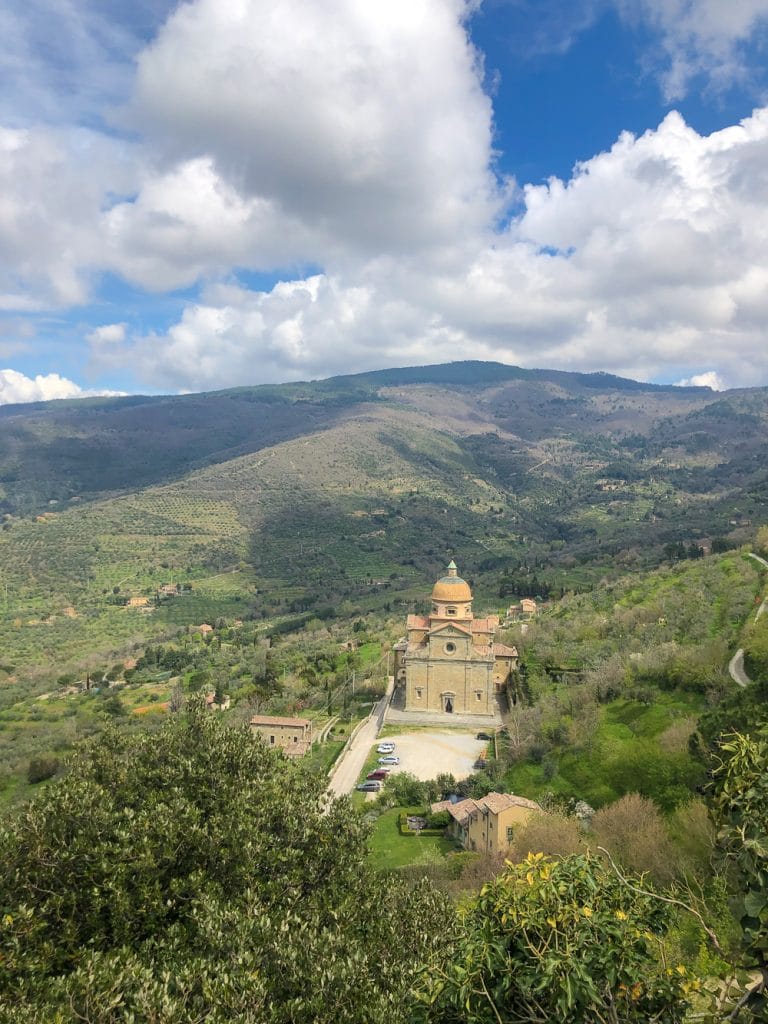 Then we took a walk around the WHOLE city. After you get back down to Basilica Santa Margherita, you walk down Viali Francesco Laparelli. You'll come to a fork in the road and you'll see Caffè del Torreone on your right (here on Google Maps). This is SUCH a precious place to stop for a charcuterie board and a drink!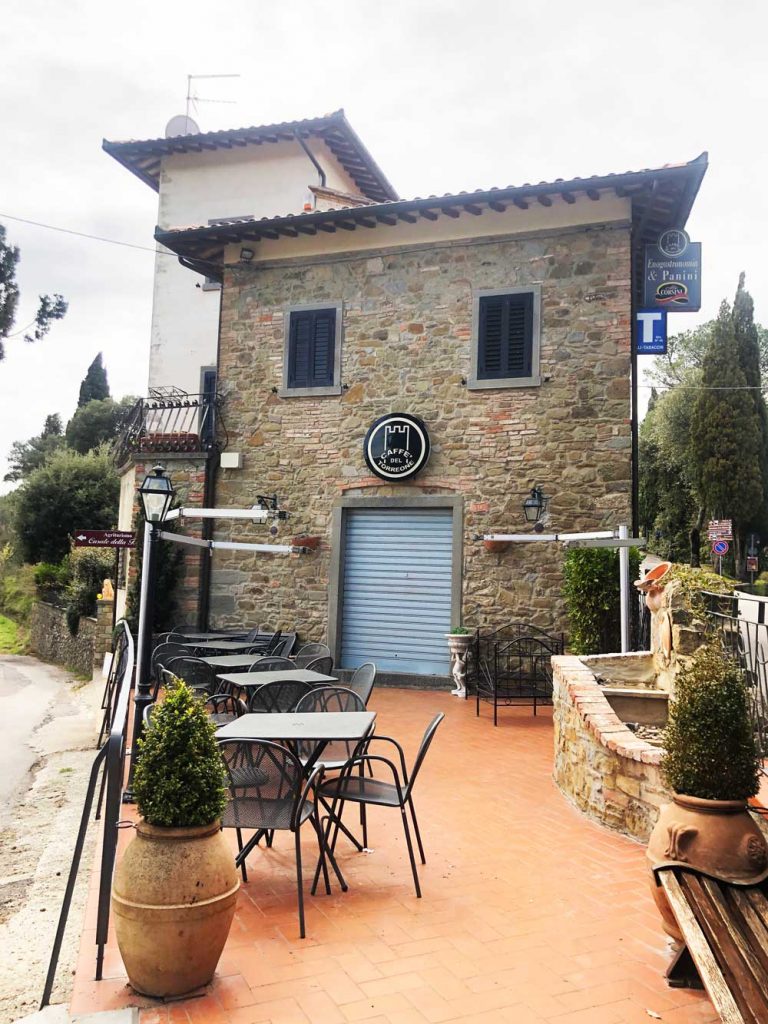 Next you'll turn right (right by the Caffè) onto Localita Torreone. This road takes you along the very edge of Cortona, and from it you can see the gorgeous Tuscan landscape below.
Under the Tuscan Sun House Location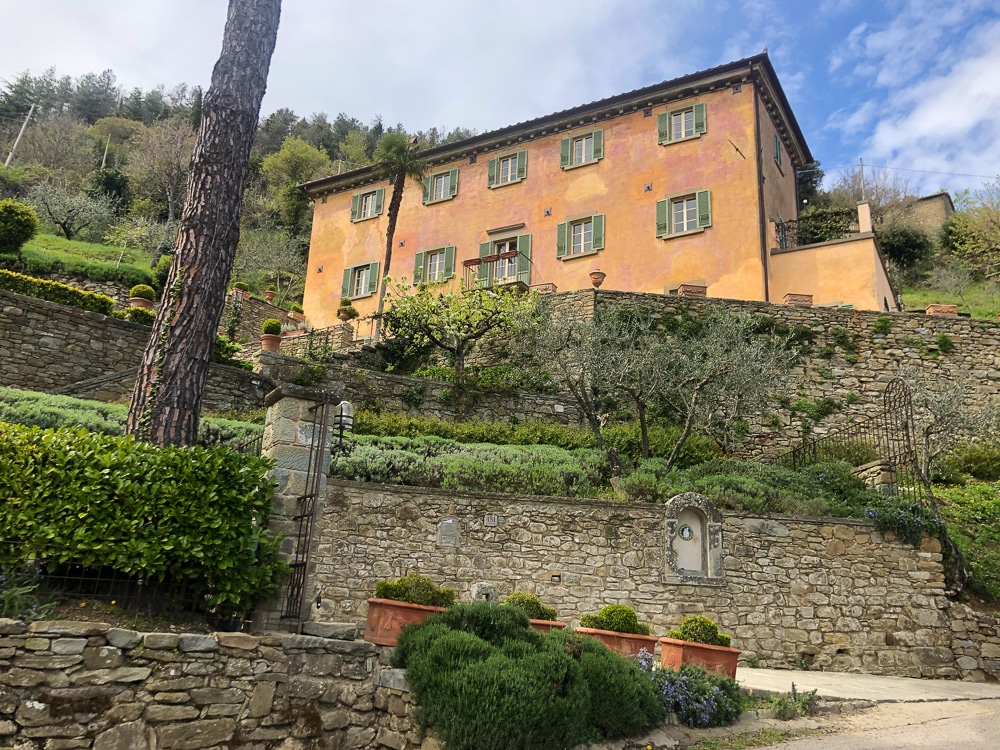 It's also this road that you will find the home that was used in the film Under the Tuscan Sun! It's called Villa Bramasole, and you can find it here on Google Maps. Continue down the hill and as you turn the corner, you'll now be on Viale Giardini Pubblici. This road will take you all the way through the public park, a gorgeous pedestrian street lined with trees and sidewalks.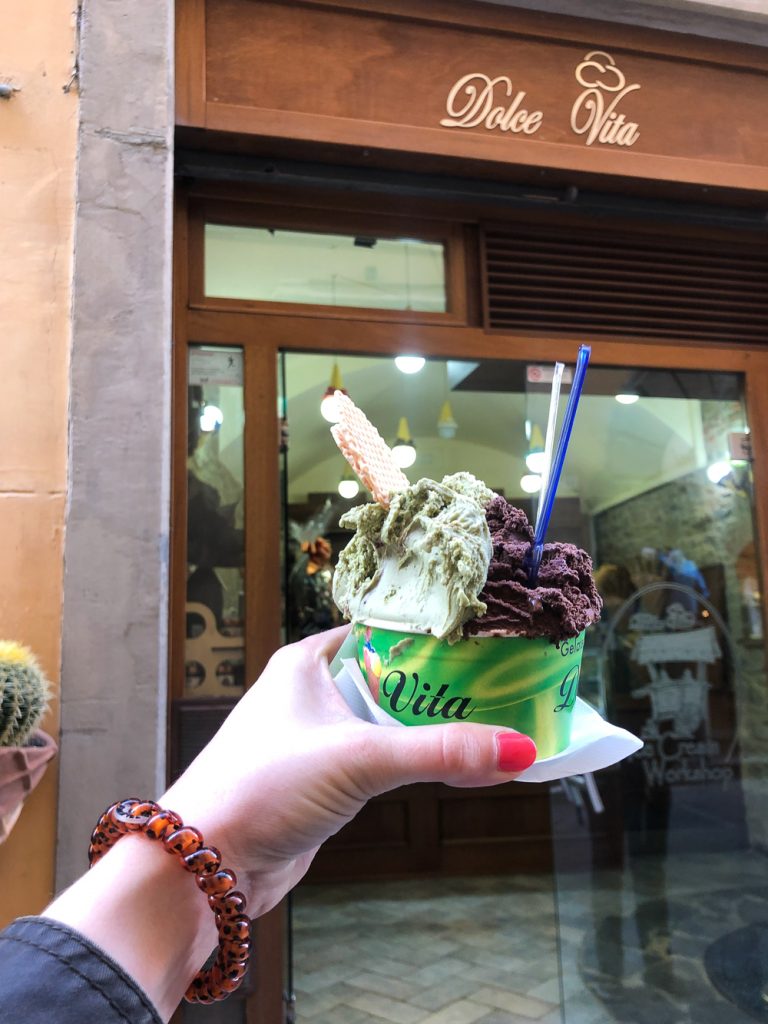 We walked through town again and stopped for gelato at one of two gelato places. We went to Gelateria Dulce Vita (here on Google Maps). The other place to get gelato is Snoopy (here on Google Maps). We also grabbed pizza at my favorite place, aptly named Pizza e Focacce (here on Google Maps). 
We grabbed a taxi back down to the bus stop and took the train back in Florence. That night we went to La Giostra in Florence and met Elton John!! Seriously. Read the whole story in my post about Florence here. 
Do you have any questions about things to do in Cortona Italy? Feel free to ask them below in the comments. 
Save this Things to Do in Cortona Italy post on Pinterest here!