10.02.2019
Lake Austin Spa Resort is unlike any resort I've ever been to. It truly feels like an extension of home. My husband and I were talking recently about how we love our healthy, active lifestyle so much, that when we travel we want it to be the same! For this girls' trip, I got to take my best friend Maggie! We had such an amazing time, I wanted to give you my official Lake Austin Spa Resort Review AND offer you a promo code! #sponsoredtravel
If you're just here for the Lake Austin Spa Resort promo code, no problem! I'm happy to be able to offer you: 
15% OFF their Resort Package or 10% OFF their Refresher Package, which includes a $160 Spa & Fitness Credit per person, per night.*
* Valid on 2-night minimum stays between 11/01/19 and 3/01/20. 
Click this link to book!
Use the booking code OLIVE at checkout to claim your discount. 
Watch this video of my Lake Austin Spa Resort Review: 
Lodging at Lake Austin Spa Resort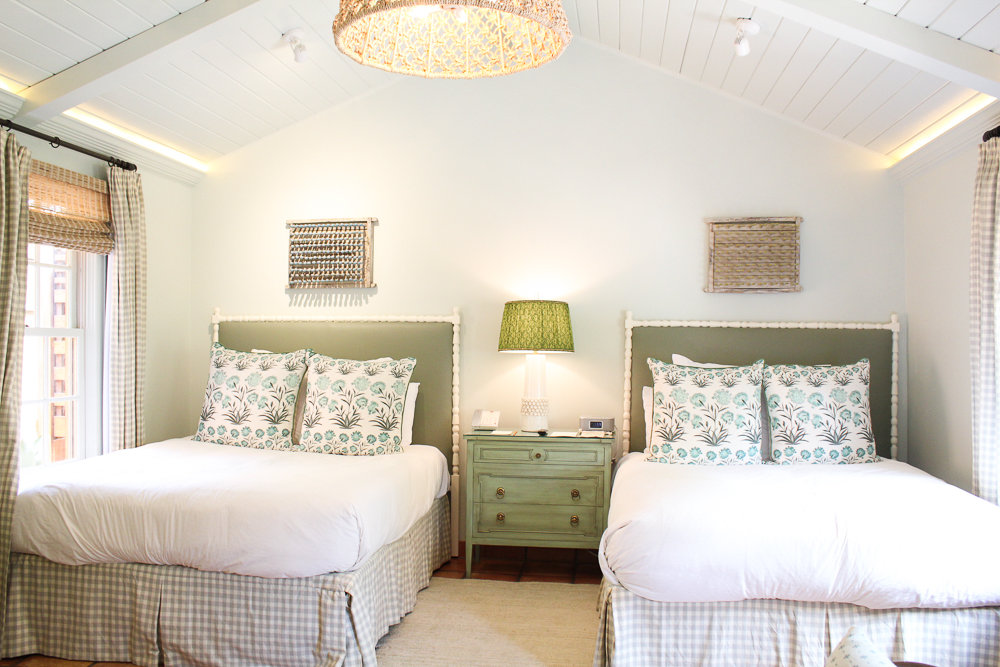 As you see from the photo above, even your room feels like an extension of home. It is so clear that this is a boutique hotel with unique antique furniture and design in every room.
In our room's closet, Maggie and I both got the most comfortable robes. You better believe we wore them a TON of the time.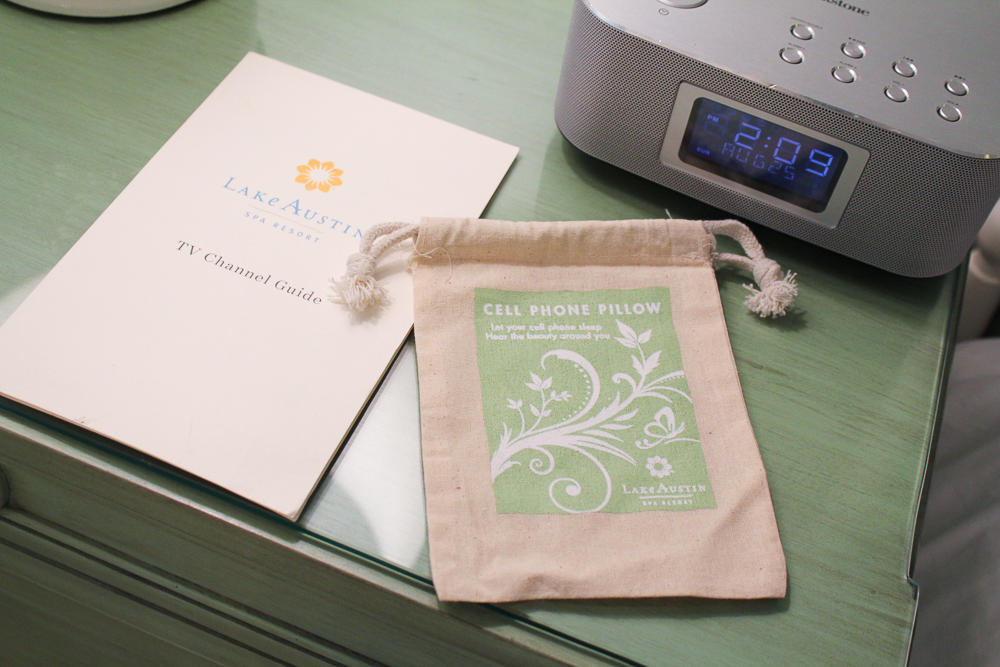 Since cell phone calls are prohibited on the premises, they gave us these precious bags for our phones to "sleep" in while we were out enjoying the resort! How cute is that?
Food at Lake Austin Spa Resort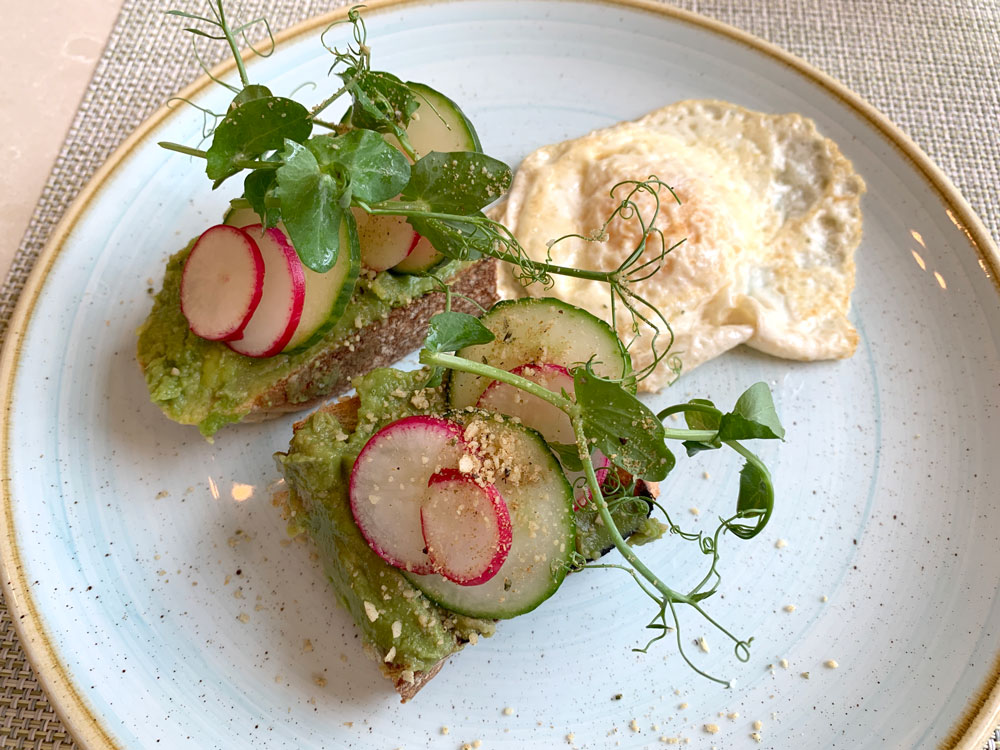 Let's be honest here. You're here mainly because of food. Boy, do I love to travel. But the FOOD where I travel is obviously of the utmost importance to me! I tried to capture as much of this delicious food for you to drool over! What was the first thing I had? Avocado toast, of course!
There is no shortage of delicious, healthy food at Lake Austin Spa Resort. Seriously, every single meal was off the charts. It's completely all-inclusive! I love that because you can literally get anything on the menu!
I had avocado toast, an acai bowl, THE most delicious burger, an onion tart, super delicious steak…
Because it is so health conscious, everything is SO clearly labeled. It's a dream for anyone with allergies! Recipes are labeled with gluten free, dairy free, vegetarian, vegan, you name it!
They even have the macronutrients listed out for each meal (protein, carbs, fat). Seriously there wasn't a single thing we tried that we didn't love! Throughout the day, they have water, tea, and coffee stations to refill! I'm such a huge fan of tea that this was a super nice touch!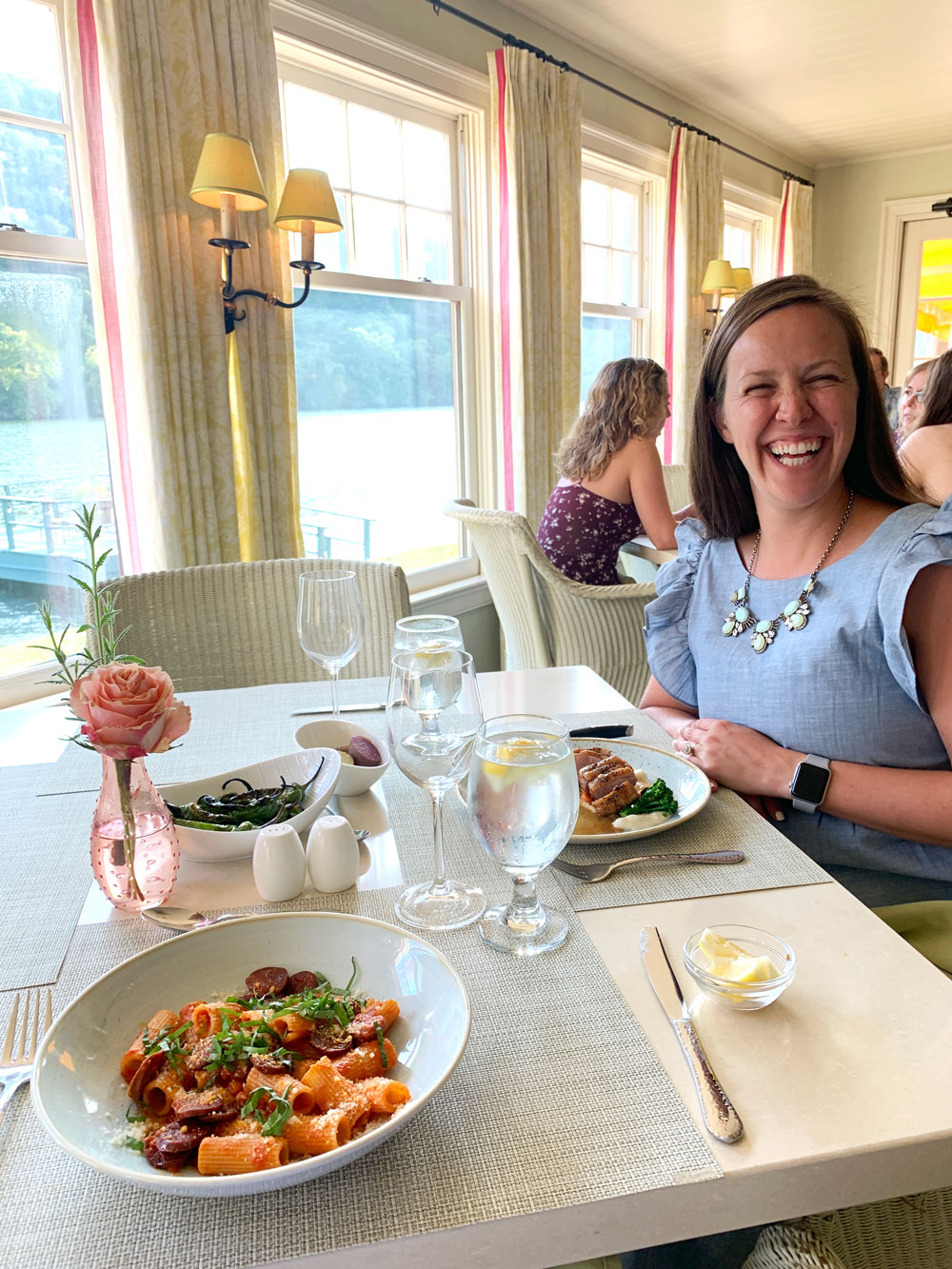 But really- have I EVER looked happier with this pasta bolognese??
Activities at Lake Austin Spa Resort
Maggie and I wanted to strike a balance between total and complete relaxation and trying as many activities as humanly possible 🙂 Our first day we did a restorative yoga class that was so amazing. You know at the end of yoga, in savasana when they tell you if you have nothing else to do with your time, you can lay there and savasana as long as you want? And no one ever does it? WE DID IT. We laid there and laid there and laid there. Everyone in the class did! The feeling of YES, I really CAN lay here and have zero responsibilities was amazing.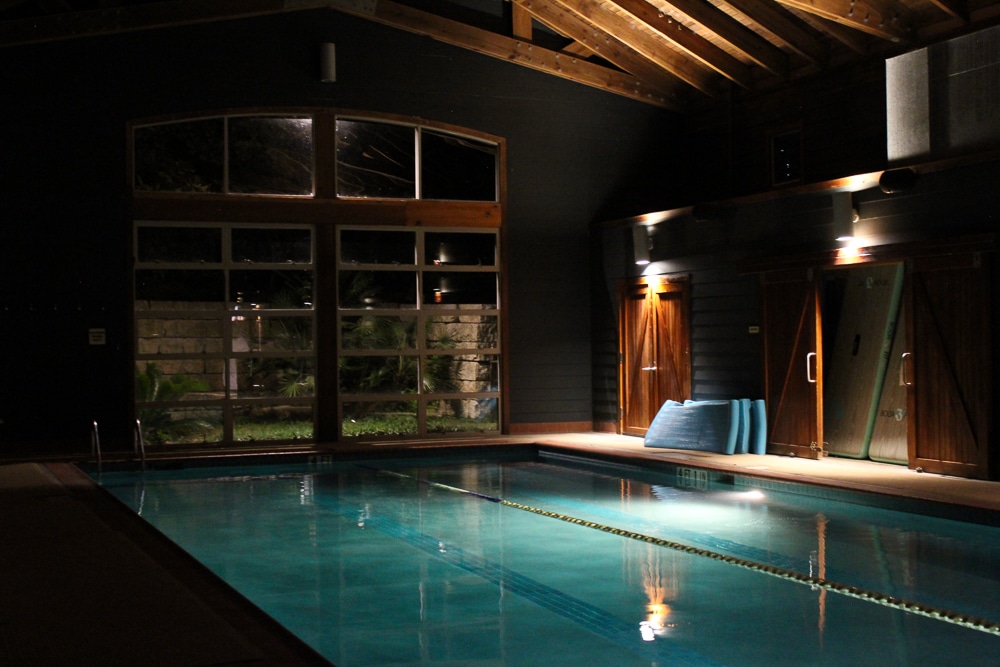 That night we did something called "Floating Beditation." Seriously. I called to FaceTime the kiddos before heading to the indoor pool barn, and I told Chaz "Well, we're going to this thing called Floating Beditation. We're going to float on rafts in a pool and someone is going to serenade us with a flute." And he paused, then said "Where ARE you?!" 🙂 The floating beditation was magical. We were basically lulled to sleep. In a pool. By a native american wooden flute. It was definitely one of my favorite memories!
The next day, we started our day with kayaking. There is so much to see on Lake Austin. The homes are gorgeous, there is so much undisturbed nature, and the wildlife was fun to witness up close. We saw a huge blue heron fly RIGHT over us!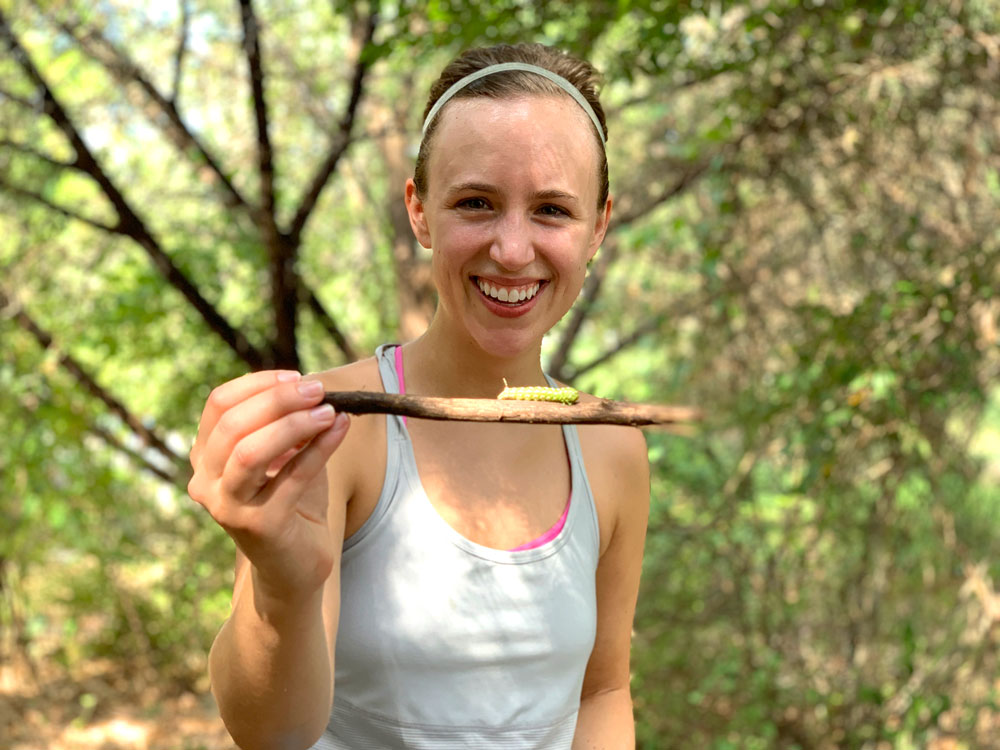 Immediately after kayaking, we went on a guided hike. It was so great to hike with other people who are staying at the resort. One thing that really surprised me was how many women came on their own! There were three women on our hike with us. Two had been to Lake Austin Spa Resort with friends, then decided to come back on their own. The other woman came because she was in the midst of a medical crisis and was in search of healing. I've gotten really spoiled with my Colorado hikes, but this hike was lovely! 
That night we went on a wine cruise. Since I grew up on a lake, it is seriously one of my very favorite places to be! We got a large Texas pour of wine, and boarded the pontoon boat. We got a much more extensive tour of the Lake than our kayaking allowed. There are some really fabulous homes on this lake! It's also so interesting because since there are dams on both sides of this lake, the water is always the same height. So the docks for these properties are actually permanent structures. They are super ornate and match the homes.
On our wine cruise, they provided little bento boxes of snacks! We ate berries, pistachios, and a few different kinds of cheeses. It was SO GOOD, and a reminder how delicious simple can be!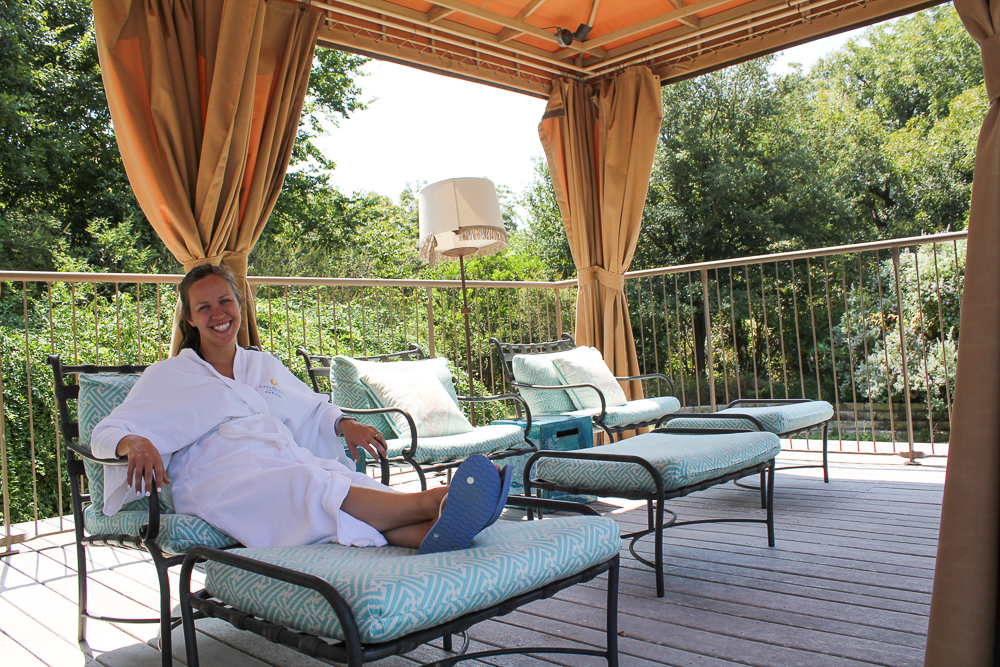 The pools at Lake Austin Spa Resort are fabulous and relaxing! There are two outdoor pools and the indoor pool where we did the floating beditation.
The Spa at Lake Austin Spa Resort
I'm sure you're like me. I LOVE a good spa treatment. It's always hard for me to decide if I want to get a facial or a massage… At Lake Austin Spa I chose the Espresso Fresco Body Treatment. You can read the details here: 
Signature Service. Purify and detox with our scrub scented with the early notes of Coffee Arabica and Saraparilla combined with volcanic pumice. Sicilian Bergamot, Valencia Orange & Pink Grapefruit soothe the skin and psyche. From light pressure to deep tissue, your personalized massage will include special focus on the feet and scalp to restore balance and ease tension.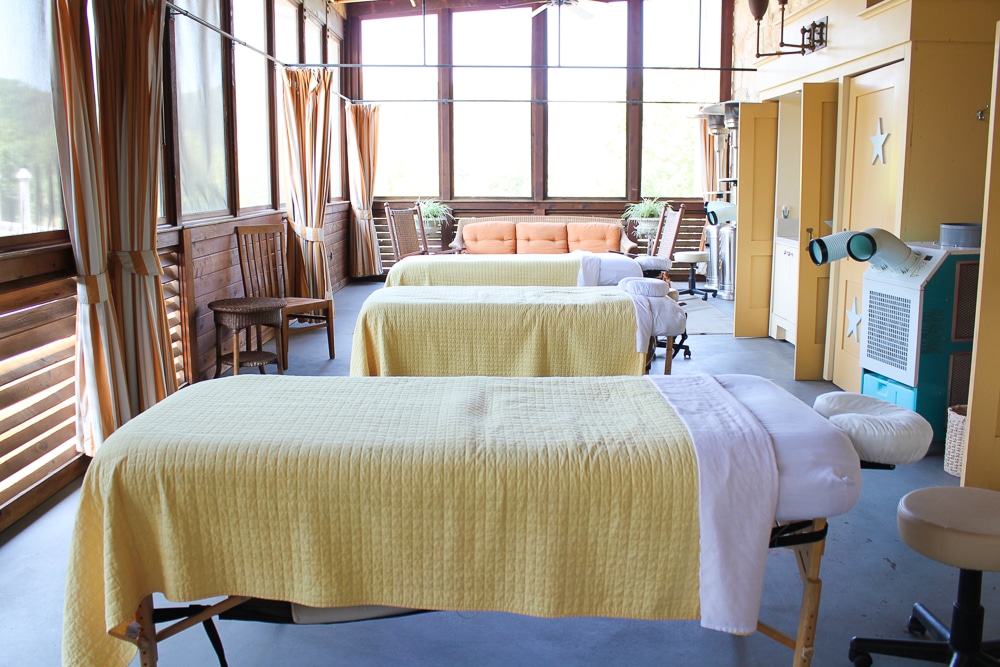 Let's talk for a moment about how insanely wonderful this massage was. First of all, with any spa treatment you get access to the entire spa facilities. I enjoyed the steam room, the sauna, AND the jacuzzi.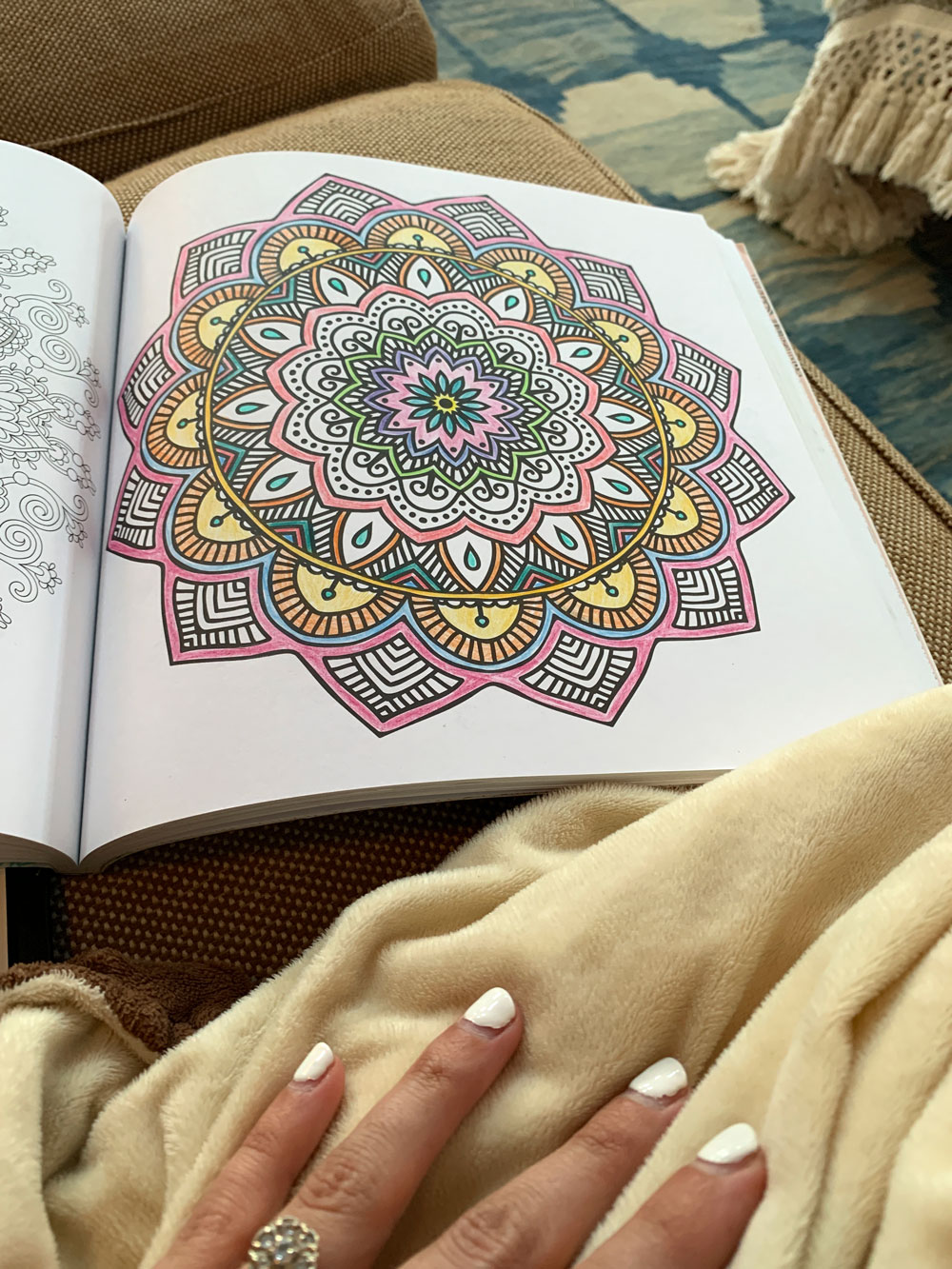 Next, before your Spa treatment, you get to relax in the Blue Room. It's a blue room (I'm sure you guessed that) whose purpose is total relaxation. I sat on a couch with an adult coloring book, under a weighted blanket, with freshly brewed green tea. Seriously, it's magical!
My massage therapist Judy was so wonderful. She had been at Lake Austin Spa for over twenty years! Let's just say she knew what she was doing! The first part of my treatment was a coffee scrub. I have never in my life gotten a scrub, and I did NOT know what I was missing! It removes your dead skin cells and stimulates blood flow and lymphatic drainage! 
I was SO impressed that there was a shower IN my spa room. I was able to rinse off all of my scrub before the massage portion of my treatment. It was seriously the best massage of my entire life!
You will not regret staying at Lake Austin Spa Resort!
Are you interested in more travel posts? Click here for more!
Ready to book? 
Click this link to book!
Use the booking code OLIVE at checkout to claim your discount. 
Want to save this post "Lake Austin Spa Resort Review + Promo Code" for later? Pin it here!