I can't WAIT to share with you about these Perfect Keto bars! As you guys know, I've been doing FASTer Way to Fat Loss since April after our Europe trip! So my Mondays and Tuesdays are low carb / Keto! I literally LOVE these days because I get to eat these DELICIOUS bars! 
I love them because they fit RIGHT into my macros AND they're quality ingredients, which is obviously super important to me! Even my kiddos love snacking on these bars, and I love getting healthy fats and added protein in their little bodies!
I want to share more about Perfect Keto and why I choose these for my family and I as the perfect Keto snack.
Oh and I have a surprise for you at the end so keep on reading cause you won't want to miss out!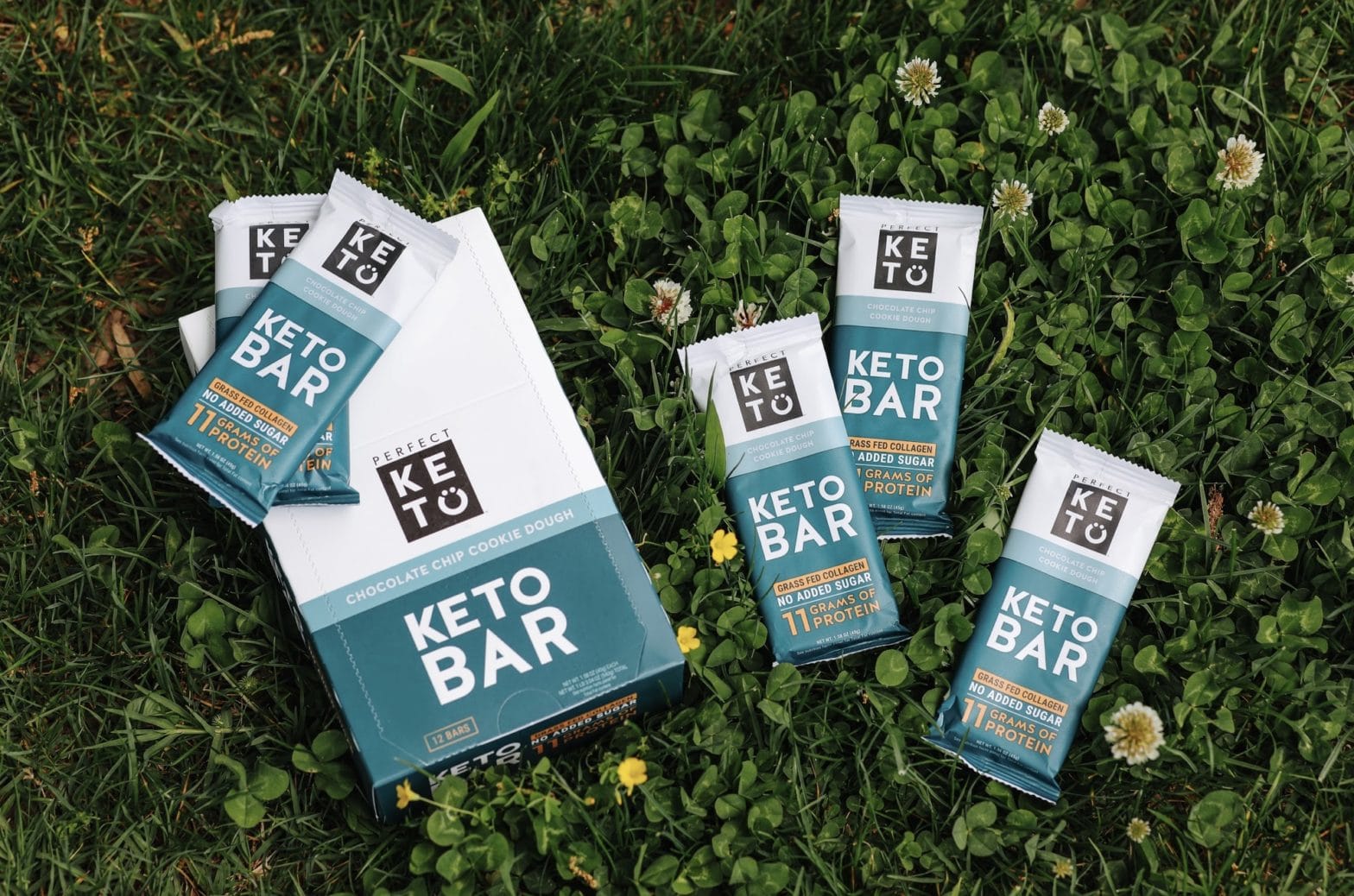 Let's get right down to business.
Perfect Keto made this product because all the other bars on the market either have high sugar content, high net carbs, lots of sugar alcohols, use pro inflammatory fillers and stabilizers, and do not support a ketogenic diet.  
Here are the highlights:
Organic Almond Butter
Benefit

: The best part about Organic Almond Butter is

they don't use Peanut Butter

.  Peanuts are legumes (not nuts), contain a lot of carbs, and are proinflammatory.  Furthermore, peanut butter often contains many additives including more sugar.
Tapioca Fiber
Benefit

: Uniquely formulated to reduce the risk of increased blood sugar.
Collagen Protein
Benefit

: Collagen is the most abundant protein in the body and

is the primary protein that makes up our connective tissue like our joints and ligaments.

This means support for better skin, hair and nails and joints. Count me in.
Plus the taste in insane. Sometimes, less is more, and real food just tastes better.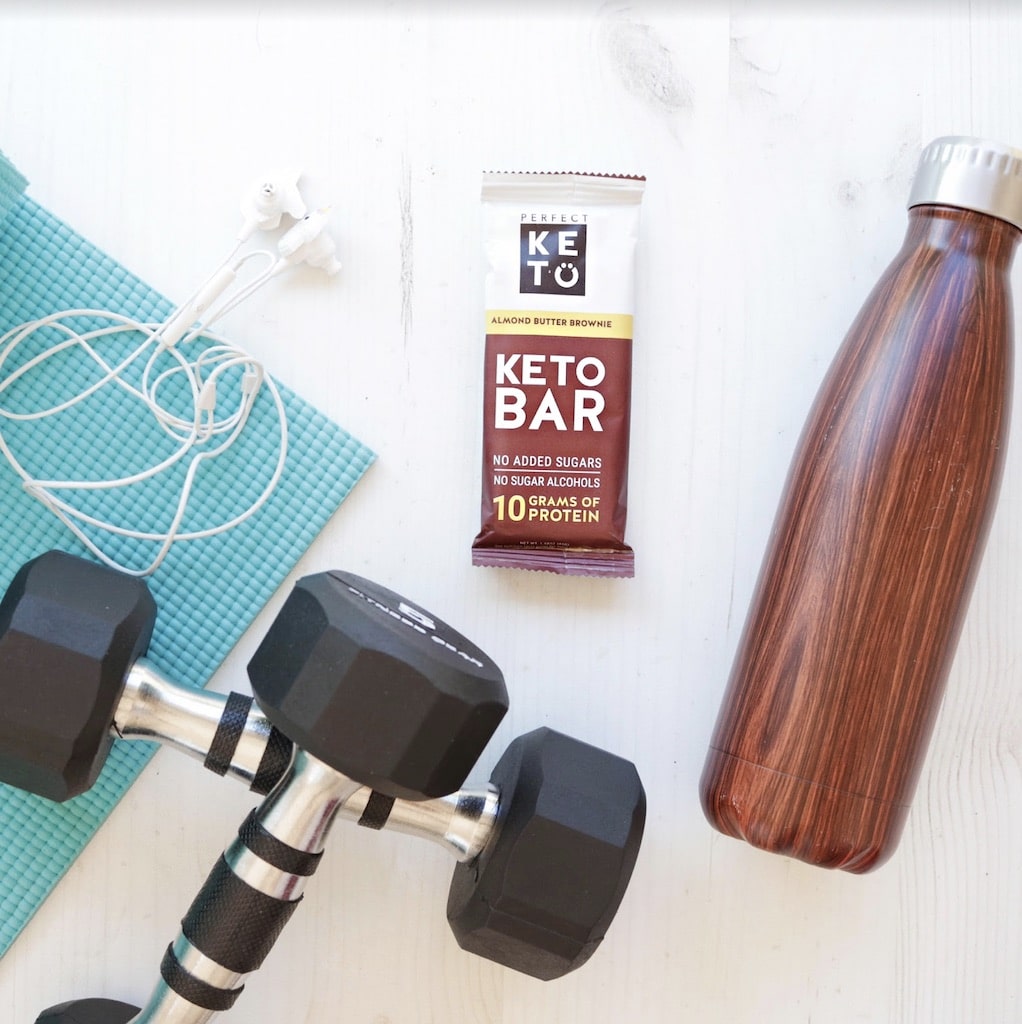 Are these Keto Bars for you? I'd highly recommend them if you:
Eat a Ketogenic Diet

Like to avoid unnecessary blood sugar spikes

Insist on eating real food, even on-the-go

Are busy but want a clean ingredient snack option.

Try to eat a low carbohydrate load

Would like a decadent treat that is guilt-free
It took Dr. Anthony Gustin 14 iterations of testing the bars' impact on his own blood glucose levels to ensure Keto Bars would minimize the glycemic effect after consumption.
Keto Bars are 19g of fat, 10g of protein from collagen, and 3g of net carbs.
Why do I love these bars? The ingredients.
Almond and cacao butter (not peanuts)

Coconut oil (MCT's) 

Collagen (soft-tissue recovery)

And a touch of sea salt and stevia. The taste is incredible.
Did I mention the taste? It's insane! Sometimes, less is more, and real food just tastes better.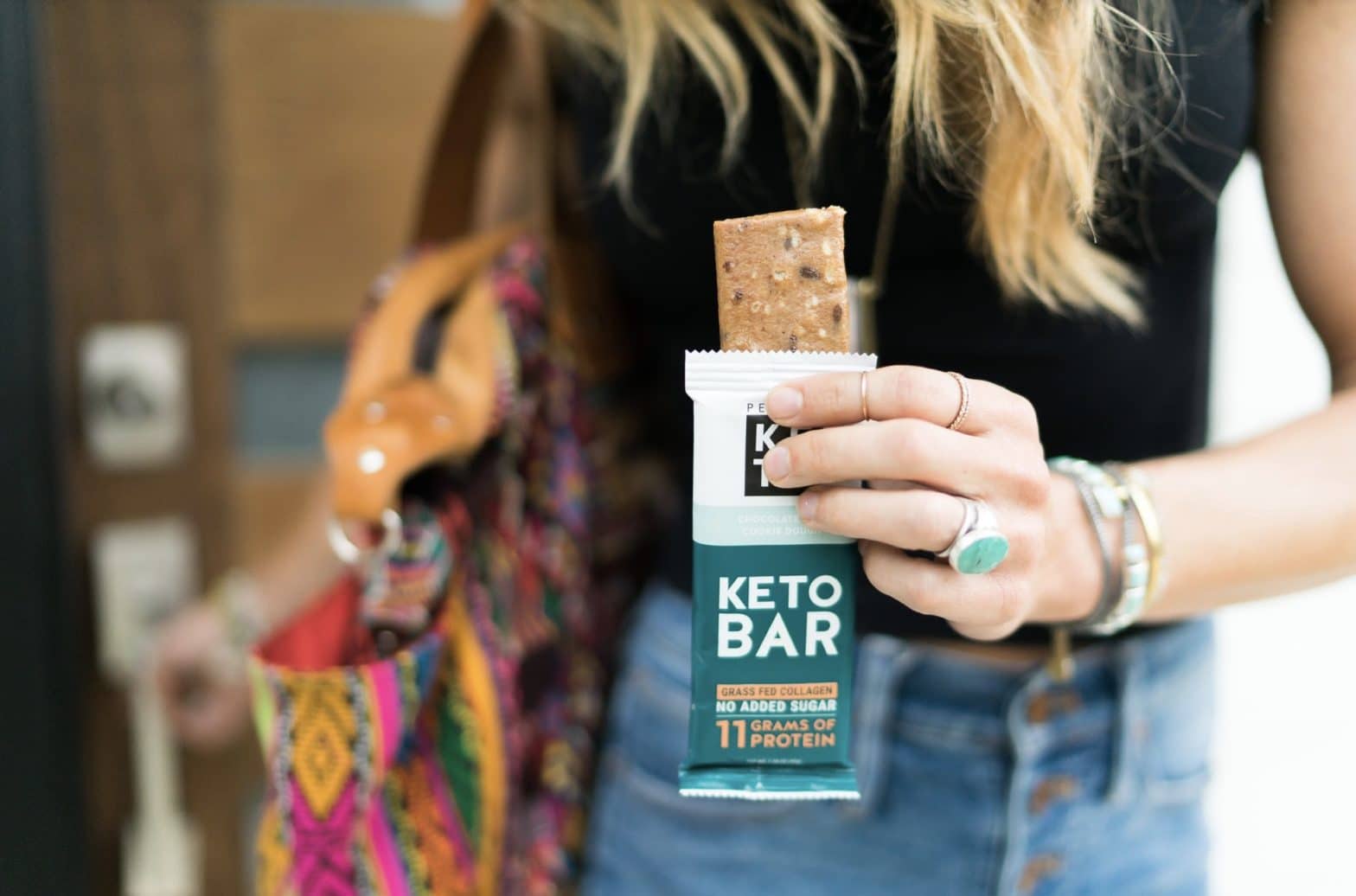 As you may know, I'm close with the founders of Perfect Keto and I got the scoop on a screaming discount for these Keto Bars.
THIS WEEKEND ONLY September 27th to 29th, 2019!!!
Here is the link to pick up your Perfect Keto today or at the latest, by Sunday at 11:59pm PST with the code OLIVEYOUBARS20 giving 20% off.
Perfect Keto is notorious for being in high-demand and occasionally stocking out. I'd recommend loading up with this discount for the holiday months and to be fully loaded to rock it in the new year!
Pin this post and save it for later. Come on back and let me know what you love about Perfect Keto Bars in the comments below.