I very specifically remember the first time I had falafel. Ever since then, I have LOVED it and wanted to create a Paleo + Whole30 Falafel Recipe that's legume and grain free! The first time I tried falafel was in Venice, Italy. We were on some random side alley, and we all went into a hole in the wall Mediterranean place. Everyone else was getting falafel, so I decided I would try it too! I *immediately* fell in love. It is SO freaking delicious. If you've never tried traditional falafel, I would highly recommend you try that first! 
The Origin of Falafel
The origin of falafel is very hotly debated! It's believed that falafel could have originated in Egypt more than a thousand years ago! Many Israelis and Palestinians also claim to be the creators of falafel. Whatever the origin, I know it's delicious!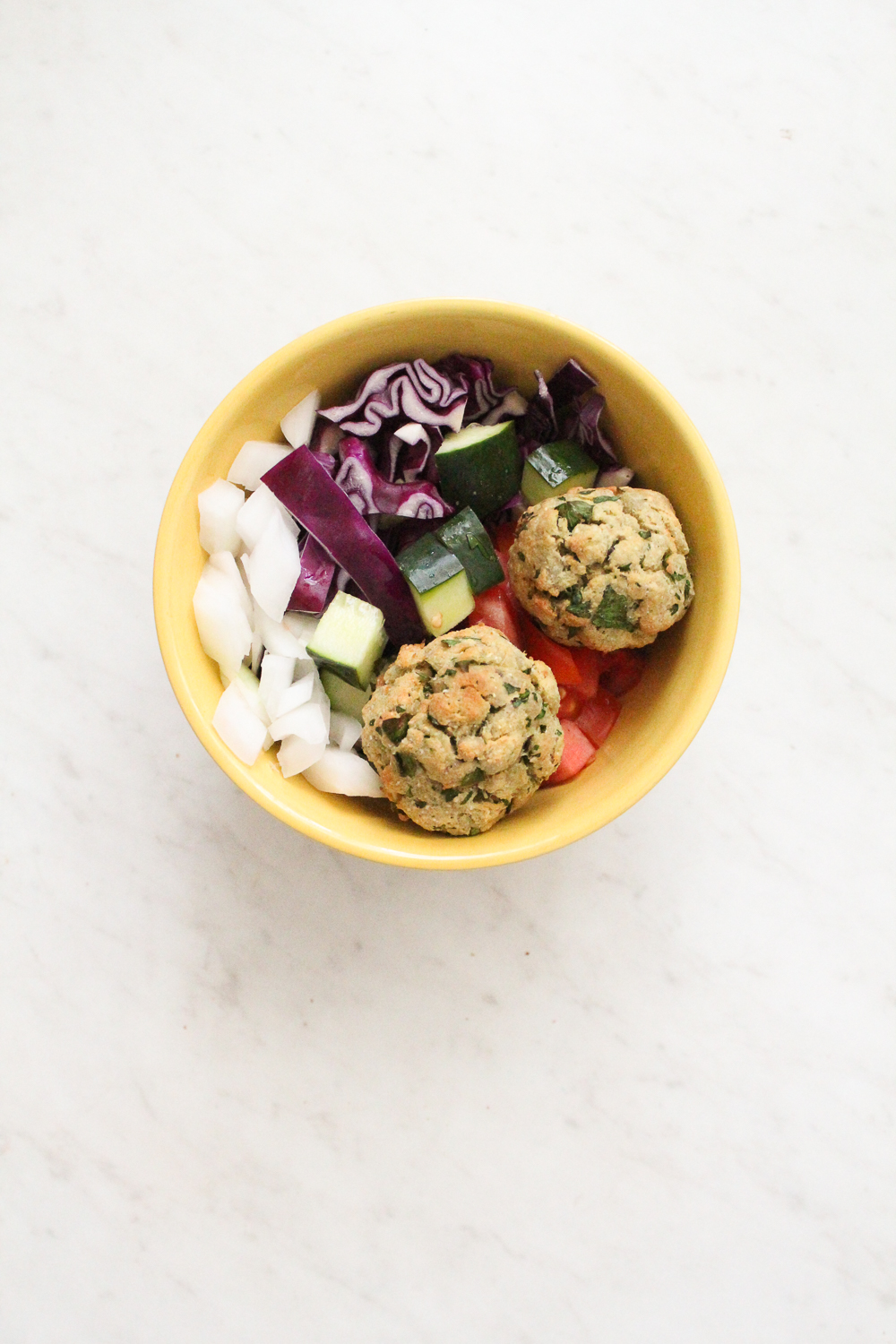 What's In Falafel?
A traditional falafel recipe calls for chickpeas or fava beans, herbs, onions, and spices. It is usually served in a pita with lettuce, tomatoes, cucumbers. I personally love adding fresh onions, too! You can top your falafel pita with tahini (which is Paleo and Whole30 compliant) or my Tzatziki sauce.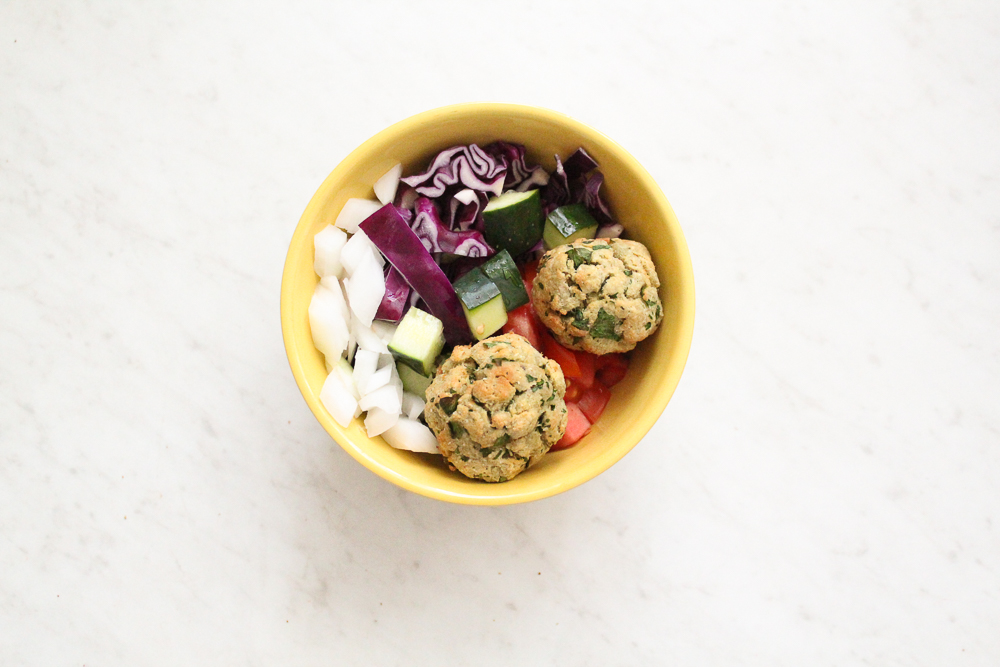 How is this Falafel Recipe Whole30 and Paleo?
To make this Falafel Recipe Whole30 and Paleo, we skip the pita and have our Falafel Balls on a bed of lettuce and top with tomatoes, cucumbers, onions, and tzatziki sauce. 
Print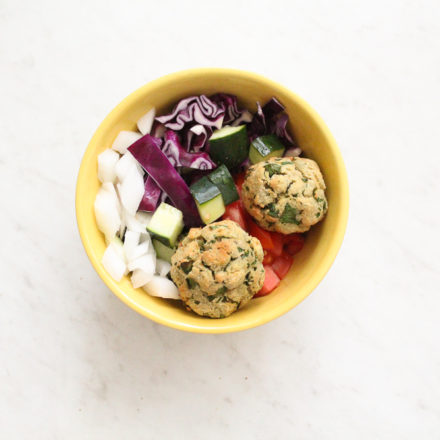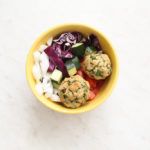 Falafel Recipe (Whole30 + Paleo)
---
3 boneless, skinless chicken breasts, cooked and shredded
¾ c parsley, finely chopped
1 T cumin
1 t salt
1 t garlic powder
½ c cassava flour
2 eggs 
¼ c cashew butter 
---
Instructions
Add all ingredients into a food processor, and pulse until all ingredients are just combined. You don't want to overmix or it will turn to mush!

Form your falafel into 2 inch balls.
Air Fryer Instructions: 
Preheat your Air Fryer to 390 Air Fry setting for five minutes. Add your falafel balls in batches, about 8 at a time, and lightly spray with avocado oil. Cook for 3-5 minutes, or until the outside is lightly brown and crispy. 
Pan Frying Instructions: 
Cover the bottom of your pan with olive or avocado oil, and bring it to medium-high heat.  I find that with the pan frying method, it's easiest to flatten your falafel into a patty so you cook one side and flip it. Otherwise, with the falafel balls, you'll have to roll them around until they're evenly browned. Add your falafel balls or patties in batches, cooking for about 3 minutes per side, or until they turn lightly brown and crispy. 
Want to save this Falafel Recipe (Whole30 + Paleo) for later? Pin it here!