02.15.2019
We are going to Europe in LESS than 2 months!!! 🍾✨🎉 I'm SO thankful that you guys, my followers, are helping me come up with bucket lists for each city!! We'll post them weekly until we leave! This Ultimate Paris Bucket List makes me wish we had a MONTH in Paris and not a DAY! After our trip, I will do a "Day in Paris" recap post, too!
We booked our flights – HOLLA Denver to Paris for $199 on @flynorwegian , isn't that amazing? ✈️ . Now we need to book *everything* else, and it's sneaking up on us! 😳
I asked you for ALL of your recommendations, and here they are below! Thanks for those of you who contributed to this Ultimate Paris Bucket List post!
Where To Stay in Paris
Since we are only in Paris for ONE day we asked our Instagram community what would be the best option for us to experience Paris in the one day we are there.
If you didn't know, Paris Arrondissements are 20 different neighborhoods in Paris named according to their number, which corresponds to an administrative district. Check out the map here.
There are SO many good suggestions- a lot of which are on AirBnb! If you've never stayed at an AirBnb, NOW is the time! Someone rents out their home to you. It sounds crazy, but it is SO fun. Chaz and I love staying in Airbnb's because it gives you a local's view of the city! They even offer fun "experiences" in so many cities! Click here to check it out – you'll get $40 off a home booking of $75 or more and $15 off an experience of $50 or more! Enjoy!
katie.white recommends "Arrondissement 4e where Notre Dame is located. It's a very touristy area, but still lots of beautiful architecture and culture to look at. It will be quite congested but is probably the best area to get a large dose of Paris in just one night.
latayshay "We stayed in the 16th Arrondissement. Such a beautiful area! And it's close walking distance to the 9-Metro and a train station, which can get you pretty much anywhere."
samanthakay_32 "If you wanted a fun place to stay for kids.. Explorers Hotel at Disney." (this trip for me and Chaz is just us!! But such a good recommendation).
bobearah "Airbnb in La Marais!!! You won't regret staying in that area!!!!"
rajeckk0928 "We loved staying in the Latin Quarter which is off St. Germain and right by Norte Dame over other areas. (We also have stayed near the Eiffel Tower and Sacre Coure)."
andreathabet "Check out Hotels Paris Rive Gauche. They have several adorable boutique hotels in great locations. Very stylish and fun, each one is unique. We stayed at the one near the Pantheon."
Transportation
katie.white "Near Notre Dame there are several accessible metro or rer stations nearby. You could easily board at San Michel right by the cathedral Notre Dame and go to Châtelet, which is a quite large station with several lines running through to get you to anywhere you'd like to go."
samanthakay_32 "Do the hop on hop off bus. Best way to see EVERYTHING on your own pace! We used the City Sightseeing Company. We use their company in any major city we visit since we have lived in Europe."
_champles "Wherever you stay make sure you're close to a metro(preferably a larger metro with several intersecting lines). This will make getting around soooo much easier."
Go to TI at the airport to purchase Metro pass & Paris Museum Pass

Museum Pass is absolutely worth the cost if you think you want to do lots of museums
Metro tickets can be purchased in packs of 10 – we did that because we knew we wanted to walk the city a lot – it made us be more judicious with when we would use our metro tickets, so we ended up walking 75 miles in a week
But you can also go to the Metro station and purchase a Navigo pass that is much cheaper – look at the options on the signage at the metro receptionist and you'll see there are "local" options and "tourist" options

Taxi to AirBnb – it's 50 Euro to one side of the river (right bank) and 55 to the other (left bank) by law for cabs – double check when you get in, but it should be consistent
Get RER C train ticket to Versailles – go early – note: on the way back all trains go to Paris city – we followed Rick Steves' directions
Taylor Galbraith gave us some tips that are super helpful!
Metro Lines – Numbers. Train Lines – Letters.
Having at least one person study and learn about public transportation was extremely helpful. I researched, read countless blogs, and watched videos explaining the Metro and Train systems. The Metro is very clear and easy to follow, especially once you're there. The trains were a little more difficult since multiple trains and routes share the same platform. So my suggestion is to really pay attention to the boards on the train platform and the names of the trains.
I used Apple Maps to get around everywhere. I tried fancy travel apps like CityMapper, but Apple Maps was actually easier to follow. Once you get your directions for public transit, it gives you step-by-step instructions, including which number exit to take out of the station to get closest to where you want to go. For the Metro, you can look up the route any time and it will pretty much be the same suggested route. But for the train, it will give you the specific train name (they're 4-letter names) to take from that moment. So I suggest putting in your destination as your entering the train station so you get the current train name to look for. (Also keep in mind that once you enter a Metro station, especially once you're in the tunnels, your phone doesn't always work. So I would get the directions before entering the station, and then take a screenshot to follow)
For tickets, we did not use the city pass. It works from a Monday-Sunday I believe, so unless you arrive on a Monday, it did not make sense to use that. We purchased "carnets" of tickets at the self-help machines. Carnets come in 10s and you get a discount. These "t+" tickets work for the trains as well, as long as you are traveling inside the Paris city limits. We had to purchase specific train tickets for Versailles and Disneyland – there are options for these destinations on the train ticket self-help machines. – The Metro tickets you can throw away. We put a little tear in the used ones and kept them in our pockets just in case we got asked to show our tickets. But you have to keep the train tickets. You need them to get out of the station; you go through turnstiles at the end of your trip just like at the beginning.
The Paris airport is much stricter than US airports; I suggest packing as light as you can. Even though airlines say you can have 1 carry-on bag under 25lbs, plus a personal item (backpack, purse, etc), the airport was weighing your carry-on suitcase withyour personal items. If they had a combined weight over 25lbs, you had to check your carry-on bag for 85 euros. They were checking weight before the border control check.
Do not walk all together; if it looks like you are in a group, they will send the whole group to get their bags weighed. Do not make eye contact with the person checking bags and just walk through. Make your bags "look" light. (I had my backback attached onto my carry-on suitcase and they stopped me to weigh them. Multiple other people had a carry-on and were wearing their backback and got to go through without weighing)
So just keep in mind that they are strict with weight, and pack lighter than allowed onboard.
When leaving Paris, there is a boarder control check *before* security. This line got super long at times; when leaving for London, we waited in line for almost an hour. Plan for this extra line.
Do not rent a car from the airport, unless where you are staying has parking. There is almost no parking in Paris and it is extremely expensive. Either take a couple taxis, or take the train from the train station at the airport – it is close to baggage claim.
When arriving in London, they interview you and your family. You all go up to the booth together and they grill you with questions. We had to tell them the exact address we were staying, for how long, explain why we were visiting, *show them* on our airline app we had a flight leaving London, explain why we left Paris then were going back to Paris after being in London and not flying home. It was about a 10 minute process. He even asked Patrick why his haircut was different in his passport photo…it was intense.
pimms326 "We stayed at @lecinqcodet & loved it!! ❤️ It's right near the Eiffel & we climbed it to burn off those croissants !
ahepp515It would be super helpful to purchase a metro pass for several days depending on how you plan to get around – the double decker bus tour was sooo handy more in terms of just getting us to and from the sites we wanted to see, not so much for the audio tour portion of it.
Places To See and Things To Do in Paris
ashmaggs "The Rick Steve's Audio Europe App (free) has some great audio tours for Paris that you can download while online and use offline if you didn't want to use a lot of data. It was so great for the Louvre and Orsay- he takes you by the highlights so you don't end up spending all day in a museum."
katie.white "Nearby to Notre Dame is the Shakespeare and Co Book Store, which is a famous English book store that has housed many travelers over the years."
laurenlcarnes gave quite a few ideas from her trip:
Rick Steves' Marais walk – loved Place de Vosges (oldest square in Paris – perfect for people watching on a sunny day) and Hotel de Sully
Walked to Pompidou & the seine at sunset – absolutely gorgeous (many people picnicking here)
Bateaux Mouches boat ride on the Seine – the Eiffel Tower twinkles every hour on the hour after sunset, so make sure you time your boat ride so you'll be toward the end of it at the hour to see it from the river! Amazing!
Walk from the Arc de Triumph down the Champs Elysees to Tuleries Gardens – on the 2nd Sunday of every month, the CE is closed to car traffic so it's completely pedestrian – pretty neat to see it so full of people
To see the Eiffel Tower from amazing spots, go to the lawn of the Tower, and also get off the Metro at the Trocadero stop for a picture worthy spot!
Lourve – get there early & do Rick Steves' tour inside, or else you'll end up getting lost for hours because it's so huge!
L'Orangerie – Monet's water lilies were one of my favorite things I saw in Paris!
Sacre Coeur & walking through Montmatre – we wouldn't probably do this again, but people seem to love Montmatre, so maybe we just had a bad experience?

Note: beware of all of the vendors on the hill up to SC – they will try to sell you things and also have a thing they do where they start to make a friendship bracelet on your wrist and then you can't get it off so you have to buy it

Musee d'Orsay – visit the 5th floor mostly – amazing Impressionist work there! – and the interior of the building is amazing!!
Rodin Museum – wouldn't do this again, but the gardens were gorgeous and the Thinker was neat
Walk Rue Cler – a neat and well known street – RS recommendation for Cafe du Marche was a great one!!
Walked through Pompidou area at night
Loved Rue Moffetard in the Latin Quarter – favorite street!
Picasso Museum – neat to see all of his different types of work – and the building was cool – don't need to dedicate TOO much time to it
Walked through Marche de Enfant Rouge – some vendors already closed up by 6pm, but neat – go earlier! – this is actually legally not able to be closed down by the city due to people sticking up for it (people recommend the crepe guy!)
Versailles

go early – note: on the way back: all trains go to Paris city – we followed Rick Steves' directions
Start in gardens first – go to M.A.'s house and hamlet – favorite!! It's huge though, so be prepared to walk a LOT or rent bikes/bike tour! – opened at noon I think
Afternoon in chateau – included in the Paris Museum Pass – unreal ornate and worth seeing, but loved gardens/M.A.'s part most

Shopping in Marais – ba&sh (just was purchased by Louis Vuitton – famous in Paris)
St. Germain in morning – awesome indoor market – Le Marché Couvert Saint-Germain
Walked down Rue de Buci – awesome with lots of cafes & beautiful fruit/veg displays at the corner market
Did park of Rick Steves' Left Bank tour starting at the church: St. Sulpice – gorgeous and huge fountain in front
Luxembourg Gardens – amazing and huge!!
Merci – favorite store ever – cross between Anthro and Crate & Barrel plus a cafe
Discover Walks – Paris at Night (from the Louvre to St. Germain) – this one we paid a bit for, but still cheap – and most of DW are free you just tip!! Such a great thing to do!
Carnavalet Museum – garden was pretty but we were disappointed to find that most of the place is under reno until 2019, but the interiors were cool and it's free so at least could pop in if you're near
Taylor Galbraith my bestie gave us A LOT of helpful tips.
Do your own research and compare prices for museum passes. Keep in mind that 24 and under is considered "young adult" and they get a discount at some tourist spots.
Palace of Versailles– closed on Mondays, purchase tickets ahead of time

Plan on getting there before or at opening time. We got there around noon, and it quickly turned into our most frustrating day of our trip. Even though we purchased our tickets ahead of time online – which I highly suggest doing to save you from waiting in multiple lines – we still stood in line for almost *3 hours* in the middle of the courtyard in the sun.
We even went during their "low season" and on a Thursday. So hopefully getting there early will mean it won't be as crowded inside. There were multiple tour groups of people just holding up cameras and not watching what they were doing and blocking everyone's view. And parts of the Palace were closed off, so our tour ended up being only about 45 minutes.
If you are going to tour the gardens, or want to see the other Palaces, plan to rent a golf cart or bikes – do not walk to them. You'll just end up tired and grumpy and unimpressed with the other Palaces.
Eat at Angelina's Tea Room only if you want desserts and coffee or hot chocolate.
The best part of the day was at the end of the tour there was a Ladurée Macaron shop that wasn't ridiculously packed like the one on the Champs-Élysées, just with less flavor options. (There is also a tiny Ladurée cart at the departure check-in at the airport)
The C Train takes you about a 5 minute walk from the Palace.

Catacombs– closed on Mondays, purchase tickets ahead of time (day and time)

We highly suggest visiting the catacombs and getting the audio tour. This was one of our favorite things we did on the entire trip.
We purchased our tickets online, you have to choose your date and access time. There are two lines to go in; one will be wrapped around the corner and down the street…that's for the people that did not buy tickets, and there was no line whatsoever for us. The tickets you can buy online all come with the audio guide, which makes it much more interesting.
You go down 130 steps underground, so it did get cold. And then there is 83 steps back up…so be prepared for that.
There is a Metro Line 6 exit across the street.

Louvre– closed Tuesdays, purchase tickets ahead of time (day and time)

We purchased our tickets online; we chose the earliest access time of the day and did not have to wait in line. Especially towards the middle of the day, the line was insane for people who had not purchased tickets online.
If you don't follow that guide, get a map and pick the specific things you want to see. We spent about 6-7 hours here and still didn't get to everything we wanted to see.
There is a café behind the entrance stairs that was really good.
Look for the "Medieval Louvre" section. You walk through the ruins of the medieval moat that was around the original Louve Palace.
There is a Metro Line 1 stop across the street.

Eiffel Tower– purchase tickets ahead of time (day and time)

There isn't much to suggest here, besides go to the top. JWe purchased our tickets online, and had a much shorter line.

Arc de Triomphe

This is the one thing that was on my list that we did not get to do. We visited the Arc and walked the tunnel under it, but we did not go to the top. I read that this gives you some of the best pictures of the city since you can see the Eiffel Tower in them. But, the line was really long so be prepared to stand in line for a while if you want to go to the top. (And be prepared to climb a lot of stairs)

Sacre Coure and Montemartre

The Sacre Coure is on top of a lotof steps, but it's worth the view at the top. If you walk around the left side of the Sacre Coure, you run into the artist center of Montemartre – one of my favorite sections of Paris. There are a bunch of shops, restaurants, and artists painting.
Beware of the scammers with the string bracelets at the top of some of the stairs.

Extras

We did visit Notre Dame and the Patheon as well. We decided last minute to go inside the Pantheon, which was cool, but not a necessity if you do not have the time. But if you are in the area of the Pantheon, right down the street on the corner there is a crepe restaurant called "La Creperie". Their Nutella and Strawberry Crepe was the best one I had.

Disneyland Paris

Not much to say about Disneyland other than it was incredible. The train takes a while depending on where you're staying – it took us about an hour and a half – so be sure to plan for that. We got there as soon as it opened and it was practically empty.
We only spent a day here, mainly because of how long it took us to get there and back. But we were able to do just about everything we wanted to in both parks. Download the app and pick the must-do rides.
We did Big Thunder first, which was our longest line of the day. It had the longest line time the entire day as well, so I suggest doing this first or early in the morning. (Also, best ride of the day)
Get. A. Map. – This was the weirdest part about Disneyland Paris, not knowing where anything was or how to get there. There is a lot more open space at this Disneyland and more pathways around the park, so a physical map was really helpful.
Indiana Jones was the most disappointing ride of the day. Only do it if you have extra time. There was never a line, and the ride is about 30 seconds long.  
The second park is tiny, but it had some fun rides. We didn't get to do Crush's Coaster because of time. The Ratatouille ride was cool, but the line is always long – we ended up doing single riders and still stood in line for almost an hour. And we were really surprised by the Aerosmith ride, definitely worth it.  
Don't expect overly cheery cast members. They were nice, but nothing like the US Disney cast members. Cultural difference, maybe?
jhana.ave "Cannot recommend Monmartre enough."
samanthakay_32 "Disney Paris is fun too. You can take the train from the city to chessy where Paris is.. about an hour ride each way."
allisonlpfeiffer "Tourist wise Musse de l'orangerie and Sainte Chappele can't be missed!"
leearmstrong215 "Definitely do a bike tour @fattiretours and check out the city and especially the Versailles tour if you have time."
elizabethsarahl "Give yourself hours to see to Louvre, but not an entire day. See the Triumph Arc, and try to visit the Eiffel Tower! Oh, and try to get out to Versaillesif possible!"
_champles "For things to do besides the normal touristy highlights, visit the Luxembourg Gardensor Pere Lachaise Cemeteryfor a little tranquility. If you plan to do a lot of touristy things, I'd recommend a Paris Museum Pass."
pimms326 "The tour of the Opera House is also soo cool."
swsinc Nothing beats a picnic on the Seine!"
ahepp515 has recommendations.
The @museeorsay is sooo lovely and a great pre cursor to the Louvre in my opinion. We did that museum in a few hours and enjoyed a late lunch in the cafe which is GORGEOUS!!
The @museelouvre (buy and and all museum tickets in advance, DO NOT buy them on site, you'll spend soooo much time in line waiting to buy tickets)
Norte Dame is breathtaking and I LOVED @shakespeareandcoparis❤️📚 but I'm a giant book nerd so it's totally a must for any book lover in my opinion
Food and Spirits, need I say more!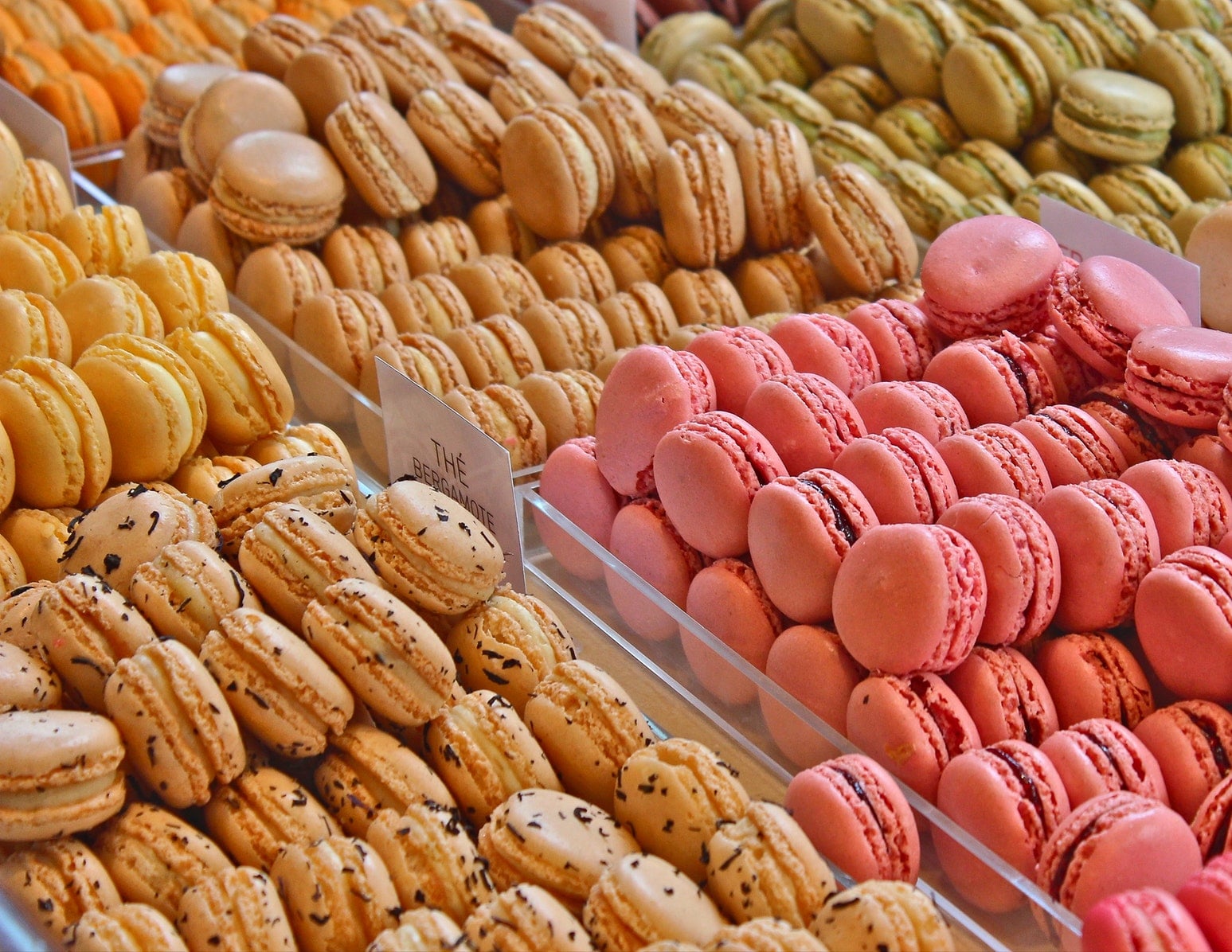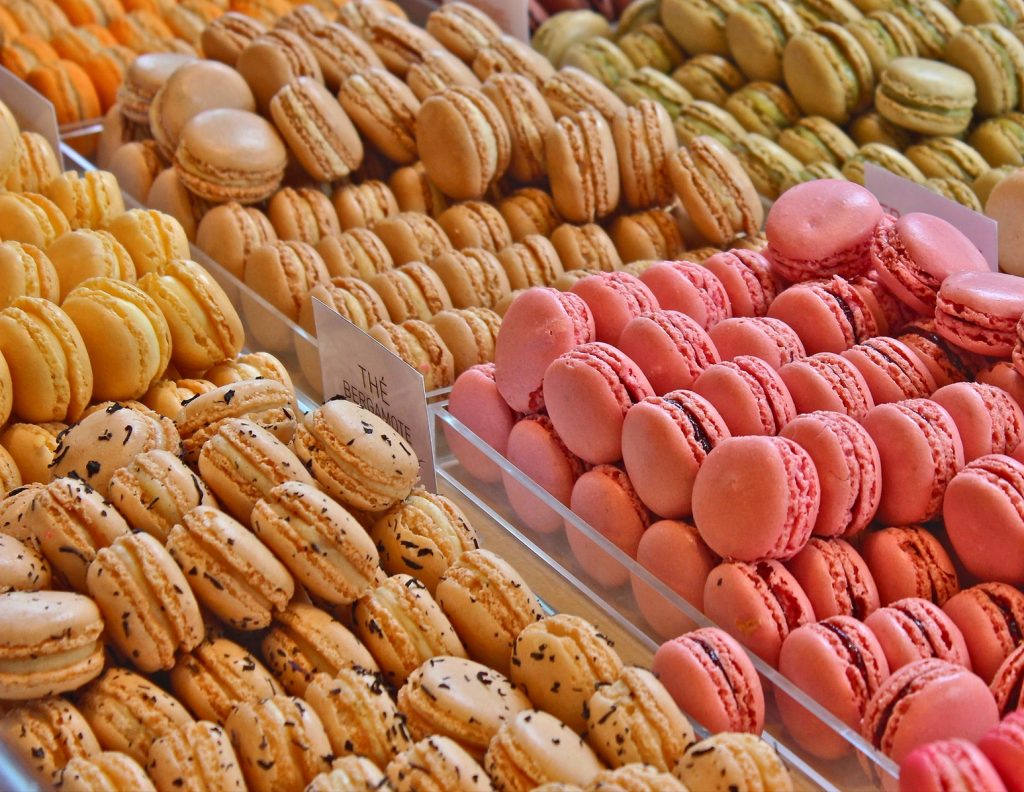 laurenlcarnes has plenty of places to give a go while in Paris!
King Falafel Palace – tasty!
Late night margarita pizza & nutella/banana crepe at Snack Rivoli (simple, but nice people and tasty!)
Lunch at L'Etincelle on Rue di Rivoli – perfect patio and classic French lunch – delicious shrimp salad
Amorino Gelato in Tuleries (a chain, but amazing)
Lunch at Miznon – our favorite place! Israeli/French fushion – get the beef bourguignon and ratatouille in a pita, and the charred cauliflower (their speciality)
Mulled wine at the Consulat in Montmatre – tasty and a cute corner and they spoke great English
Dinner at La Favorite – neat decor that is NYC inspired with subway tile, etc. Good food and nice people
Kouign Ammon from Moulin de Rosa in Marais – YUM!
Walk Rue Cler – a neat and well known street – RS recommendation for Cafe du Marche was a great one!!
Baguette from Au Petit Versaille du Marais and cheese/jam from Laurent Dubois for a snack
Dinner at Les Pietons – Spanish tapas restaurant with multi-lingual servers – a ton of fun and lively, fast service and loved sitting at the bar. Awesome sangria & paella.
Paris by Mouth food tour – Latin Quarter – absolutely amazing!

Carl Marletti at 51 rue Censier: Tarte au citron and Paradis Latin pastries
Gregory Renard's Cacao et Macarons (no website) at 35 rue Daubenton: A salted caramel macaron then a flavour of your choice
Aux Saveurs d'Auvergne (no website) at 48 rue Daubenton: Rosette de Cantal sausage, then rillettes d'oie ("goose butter") and rabbit terrine
Androuet at 134 rue Mouffetard: Rovethym – goat cheese; Brie de Meaux (AOC) bloomy rind cheese; Saint-Nectaire (AOC) – washed rind cheese; Comté (AOC) – hard pressed cheese; Fourme d'Ambert (AOC) – blue cheese
Le Fournil de Mouffetard at 123 rue Mouffetard: Baguettes de tradition
Mococha at 89 rue Mouffetard: A "Pop" – hazlenut ganache and pop rocks candy – from Johann Dubois; a "Saint James" – dark chocolate ganache with Saint James rum – from Jacques & Vianney Bellanger; and a "Pêche" – vanilla marzipan and candied peach – from Fabrice Gillotte
Maison Claudel Vin et Whiskey at 62 rue Monge: Reuily (Loire Valley, 100% sauvignon blanc); Brouilly (Beaujolais, 100% gamay)

Jacques Genin for hot chocolate – seriously amazing/so rich and it came with little chocolates too. Really swanky and pretty interior and cozy spot to sit and enjoy.
Dinner at Le Marche on Place Sainte-Catherine – a really neat little square surrounded by cafes – delicious mussels; Chip got escargot and fries/wine; very nice staff
Bastille Market (amazing!) – opened at 8am even though online it says 7 – open on Thursdays and Saturdays – picked up strawberries, apricots & cherries for our picnic
Pastries & baguette at Le Moulin de Rosa
Tea at Le Loir dans la Theiere
Dinner at Camille – great food and service, cute/quaint & delicious food – server helped us learn French
Crepes at Breizh Cafe – known for best crepes in Marais/overall Paris too

Rhubarb compote inside with fresh strawberries & ice cream with homemade caramel on top
Apple compote, flambeed
"La Cuisine Paris" cooking class – from Ill St. Louis to the table – such a wonderful experience! And delicious! Our chef Lis used to work in 3 star Michelin restaurant & helped open one of the top 100 rests. In the world!
Tea & pastries sitting on the patio at Carette in Place des Vosges – delicious and flaky pastries and such yummy tea – awesome last breakfast
Le Loir dans la Theiere – came back because we've heard the best lemon meringue ever, so had quiche for lunch and pie for dessert – amazing!
Taylor Galbraith my bestie gave us helpful tips:
One of the best meals we've *ever* had was at "Pizzeria d'Auteuil" (Italian)  – 81 Rue Jean de La Fontaine, 75016. Get here right when it opens, 7pm, it fills up fast especially on the weekend. We ate here multiple times. The bruschetta, pizza, and pesto pasta are amazing.
We did not have the best luck with food choices. Pastries, bread, and desserts we never went wrong with. But a lot of the restaurants in Paris are pricey and not very authentic. We even had a restaurant owner tell us that you have to go outside of Paris to get authentic French cuisine.
Do not go to "Bistrot le Champ de Mars", it is close to the Eiffel Tower and always busy. It was not great food, overpriced, and the waiter told us tip was not included, when it always is, which made us double his gratuity.
Remember that gratuity is always included in the check.
We liked the restaurant "La Coincidence" (French)  – 15 Rue Mesnil, 75116. You have to make a reservation.
lilygoodell "Eat at Holy Bellyfor breakfast and order the pancake breakfast (not whole 30 lol), you will not be disappointed. Also try and eat somewhere that serves aligot (check out these places that are rated top on Yelp)."
allisonlpfeiffer "Utopie has an almond croissant I'm still dreaming about."
zeybuffet "Definitely go to Marché des Enfants Rouges and go on an empty stomach 😍 For cocktails you can try @lesetages_paris. It's a cute little neighborhood bar and it's a wonderful stop if you've been wandering around in the Marais all day. For wine, give @andy_wahloo a try."
mrsbrillo "@restaurant_tomyandco best meal we had. Make a rezzy now!"
wholedailylife "I found a little GF place called NoGlu that has the most incredible GF baguette! I also loved eating at CoJean and Le Pain Quotidien!"
_champles "Honestly, any baguette you have in Paris will be amazing. If you tolerate dairy, grab some butter to go with it and indulge! I discovered a wonderful place called Treize Au Jardin (@treizebakeryparis) that is right across from the Luxembourg Gardens. It's absolutely delicious southern food with a French flair. Highly recommend!"
therosewateredit "@frenchieruedunil is a must! I haven't dined at the restaurant, but I've had dinner at their bar across the street 3 times! It's amazing."
pimms326 "Def book a Paris By Mouth food tour. We did La Marais and it was incredible, so informative & yummy. Cafe Constantwas a great place to eat. Roam Les Enfants des Rouges(oldest open air market) for food inspo. Don't forget a blanket for impromptu picnics in all of the gardens!"
rajeckk0928 "Good non-touristy, super expensive food was really hard for us to come by but Cafe Louiswas excellent. It's not super far from the Norte Dame, near the Seine. Ladureehas an excellent bar/drink location off the Champs Elysees. My favorite part of Paris, the unplanned."
ohandreaclaudia"Carette is the cutest little cafe with the perfect view of the Eiffel Tower… A tour guide of mine who was a pure Parisian also said they have the best macaroons in all of Paris and it was definitely the truth."
ahepp515has recommendations.
@pierreherme macarons are a must! Plenty of people told me to go that way in place of the popular LaDuree option and they weren't wrong
Be sure to visit the small town square next to the Sacre Couer in Montmartre, it's incredibly charming!! – my two cents would be to skip the lunch/dinner cruise on the Seine. It's so much better to see the city on foot and up close. Totally wish I would have spent the money having tea at The Ritz instead
pimms326 "Book a night out reservation at Chez la Vieille (best meal in Paris in my opinion)!"
Things To Try
zeybuffet "You can give @ateliermarais.yogapilates a try for yoga, they're really nice ☺️ On Sundays @lesbainsparisusually hosts awesome yoga classes, you have to book your place beforehand but it's worth a try!"
aaamy_mac "City Pharma(or really any pharmacy, but this one is huge) for all the fancy French lotions and toiletries and stuff you either can't get in the states or can get for MUCH cheaper there. Bring a big suitcase."
pimms326 "Then be sure to do some shopping as the VAT return makes it so worth your while."
clairesfoodfreedom and kathmcmordie recommend doing a @fattiretours bike tour of the city! Sooooo fun, a great way to see a ton and lots of history.
rosajplee "Le tigre yoga at Trocadéro then brunch at Carette! Not paleo though 😬"
k_lutonVedettes du Pont Neuf are the best tour boats on the Seine. Easy to buy tickets online at a discount, the boats are not too big, the staff is great, and you see all the highlights."
Fellow Blogger's Guides
azhilltop @aspiringkennedy has excellent Paris suggestions on her blog here! Enjoy your trip!
Good tips on @taza's blog. Tips for traveling with children, and 48 hours in Paris Part One& Part Two
leearmstrong215 "Caroline, follow my friend @frenchjulie and check out her series on recipe.tv and her blog here!"
melissa_k_strickland "Checkout @thebucketlistfamily Paris trip (here) to see Airbnb info."
Scams To Be Aware Of
Taylor Galbraith gave us helpful tips:
We did not realize that the scams I kept reading about were so popular in Paris – especially around the touristy spots. Some of the ones we encountered:

Women asking you to sign petitions. I read that these women work in groups to distract you and get you to sign a petition while the others pick-pocket you. There were a lot of these women around the Eiffel Tower.
The string bracelets. This was the one we saw in action the most. There are groups of men that try to get you to stop and they can be aggressive – some even grabbed Patrick by the arm a few times. We couldn't tell if they got people to stop by telling a story or doing a magic trick or something, but they would tie this string around their wrist and then force them to pay for it. They wouldn't let the people leave without paying a ridiculous price; we even saw 4 men corner a guy when he said he didn't want to pay. Then they kept changing the price and we're pretty sure they were just confusing the guy so he ended up paying way more than what they told him.
I read a lot about how pick-pocking is a huge issue. Every tourist spot has signs everywhere telling you to pay attention to pick-pocketers. Pay attention on the crammed Metro, too. We didn't keep anything in our pockets, no wallet or phone especially. I had a cross body bag with zippers that I kept in front of me at all times, I kept Patrick's stuff in it as well. I never put it on the ground or hanging on my chair at restaurants, either.  A relative told us she had a backpack on once and someone took everything out of it just by walking behind her.
Do you want to save this Ultimate Paris Bucket List for later? Pin it here!