This is a sponsored post written by me on behalf of Riondo Prosecco. All opinions are 100% mine.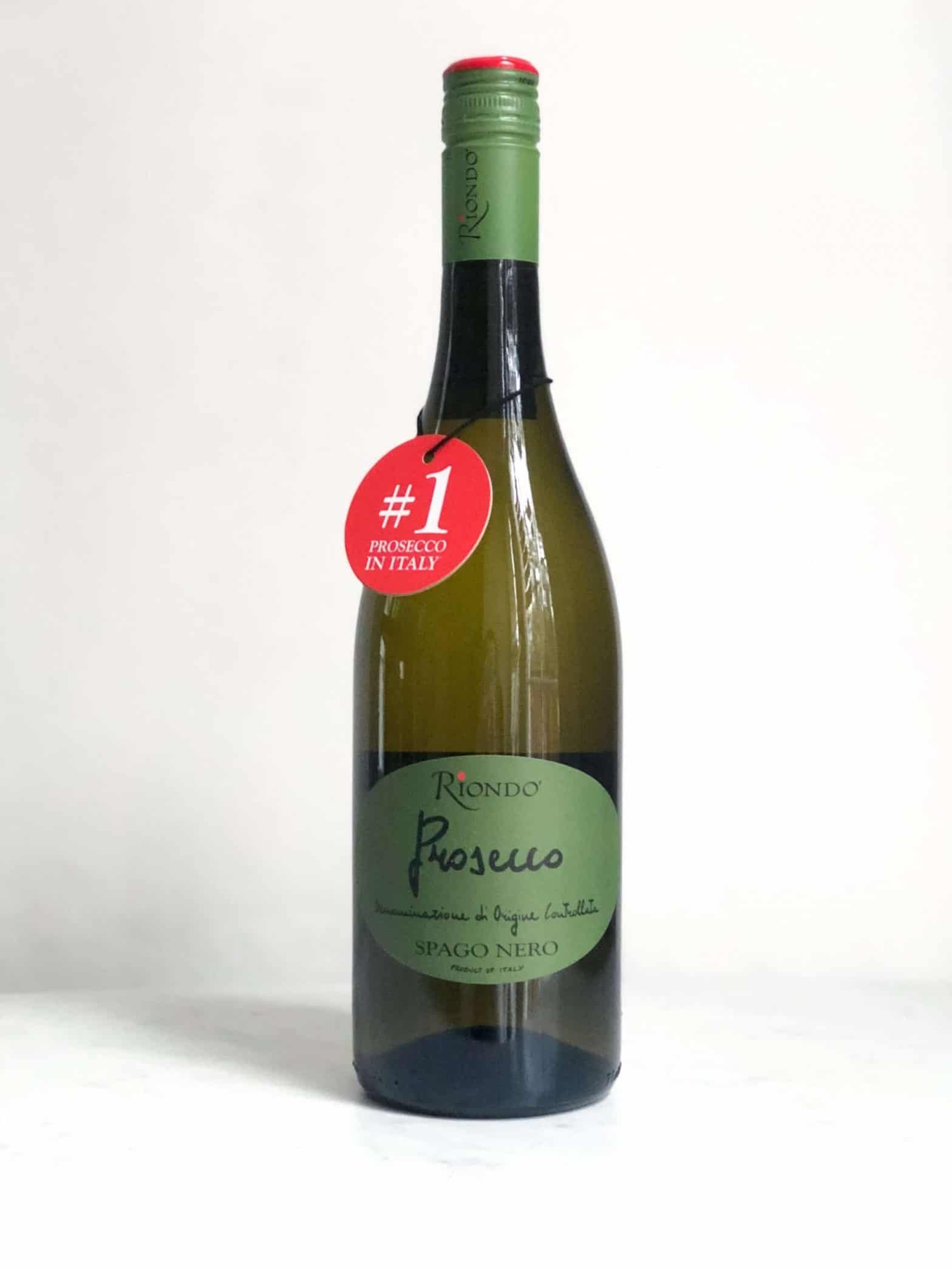 Prosecco has gained so much meaning for me over the years! Before I delve into my love for Prosecco, I'll tell you a bit about it in case you don't already love it as much as I do! Prosecco is a sparkling Italian white wine. The wine is named after the Italian village where the grapes and wine are made: Prosecco near Trieste. My favorite brand is Riondo Prosecco! It's SO yummy, my celebratory drink of choice, and (don't tell anyone I told you) more affordable than Champagne! Win, win, win. I'm going to share with you why I love Prosecco so much AND my favorite "clean cocktail" using Riondo Prosecco: the Bellini.
For me, my love for Prosecco is deeply rooted in my love for Italy in general. I first went to Italy when I was 11 and have been in love ever since. I had the amazing opportunity of studying abroad for the summer of 2010 in Cortona, Italy with the University of Georgia's art program. It was an amazing, life changing adventure.
At the time that I was living in Italy, I was suuuuper long distance dating my boyfriend, now husband Chaz. He was working at a Young Life camp in Jasper, Georgia, and I was all the way across the pond in Italy. I was *pretty* sure we were getting married 😉 Since we had so much Prosecco while we were in Italy, it had gained a special place in my heart!
Before we left to travel back towards America, I bought a bottle of Prosecco, stuffed it in my huge suitcase, and lugged it all the way home with me. I purchased that special bottle knowing I would save it until our wedding day, when we would enjoy it while we had the first bites of our wedding cake.
I put that bottle of Prosecco up on a high shelf in my cute little college home in Athens, Georgia, just waiting for the day that I could pull it out. We were anticipating getting engaged right when I got home from Italy, but my now-husband Chaz got admitted to medical school at the last minute, and our plans were put off a bit. Sweet Chaz proposed in March of the next year. That night, guess what we had? Prosecco! Then I was able to tell him about the bottle of Prosecco I had been saving for us for our wedding, and he was so touched!
We popped that bottle open on our wedding night as I told the guests our sweet story. It's funny how a specific type of wine can hold such meaning for you! There are lots of different types of bubbly wines, but Prosecco is by far my bubbly wine of choice! I especially love pulling out Riondo Prosecco during the holidays- at Christmas and New Year's!
Even though it's amazing by itself, I wanted to share with you my personal (clean!) version of the popular Prosecco drink: the Bellini. It is SO easy to make, and your guests will be so impressed!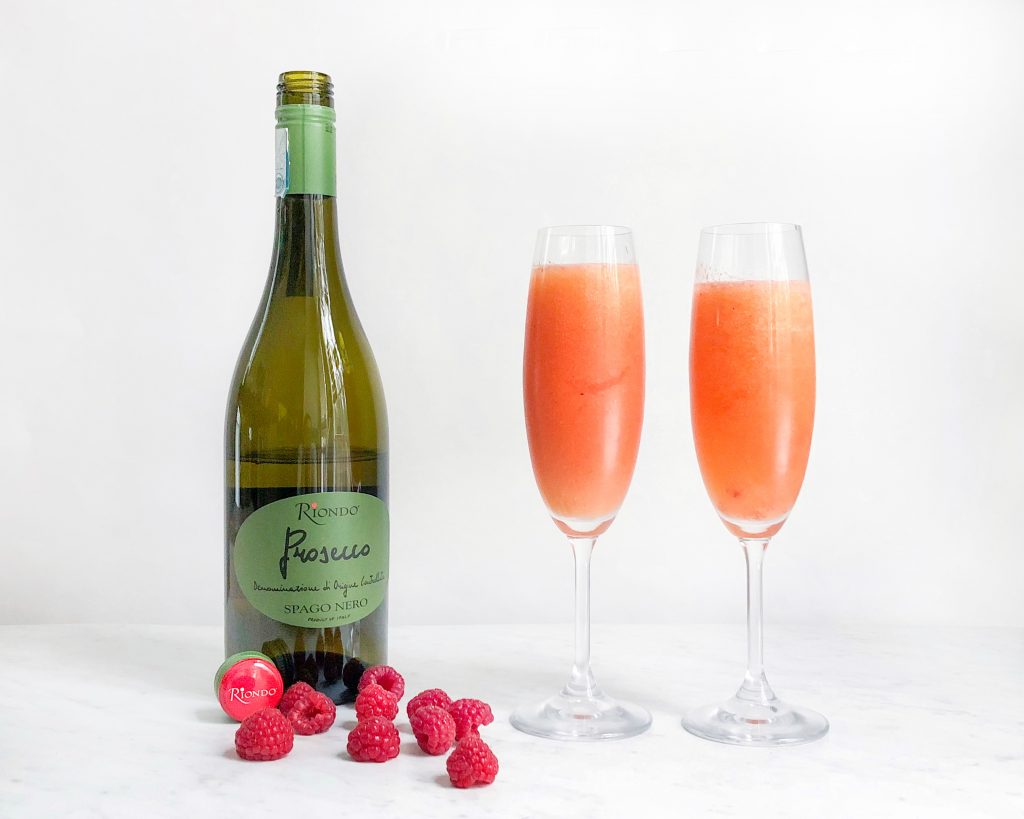 Print
7 oz

Riondo Prosecco

6 oz

frozen or fresh peaches

1 oz

frozen or fresh raspberries
---
Instructions
Pour all ingredients into a blender, blend until smooth, and pour into flute glasses. Enjoy!
Click here to see other Riondo Prosecco Cocktails!