This blog post is sponsored by Applegate, but all thoughts and opinions are my own!
I know you've heard of Applegate: I find Applegate products in the Natural Foods refrigerators of all of my favorite grocery stores! I've used Applegate products for years because they make clean eating easier and more delicious for this busy mom of two!
Applegate offers both Organic and Natural products. What I love is that ALL of their products are always:
From animals raised humanely without antibiotics, hormones, or growth promotants

From animals fed a vegetarian or 100% grass fed diet

Free of added chemical nitrites, nitrates, or phosphates

Free of artificial ingredients or or preservatives
To me, Applegate is SUCH a glowing example of why I'm doing what I'm doing. What's REALLY exciting (and I'm sure you've seen all of the buzz on social media!) is that Applegate listened, and made a TON of their products #Whole30Approved. Because we kept asking!!! Can I get an amen?! So keep raising your voices- they're hearing us ??
Click here to search the entire list of new Whole30 Approved products from Applegate! You can then also search where you can find specific products in your area using the location finder.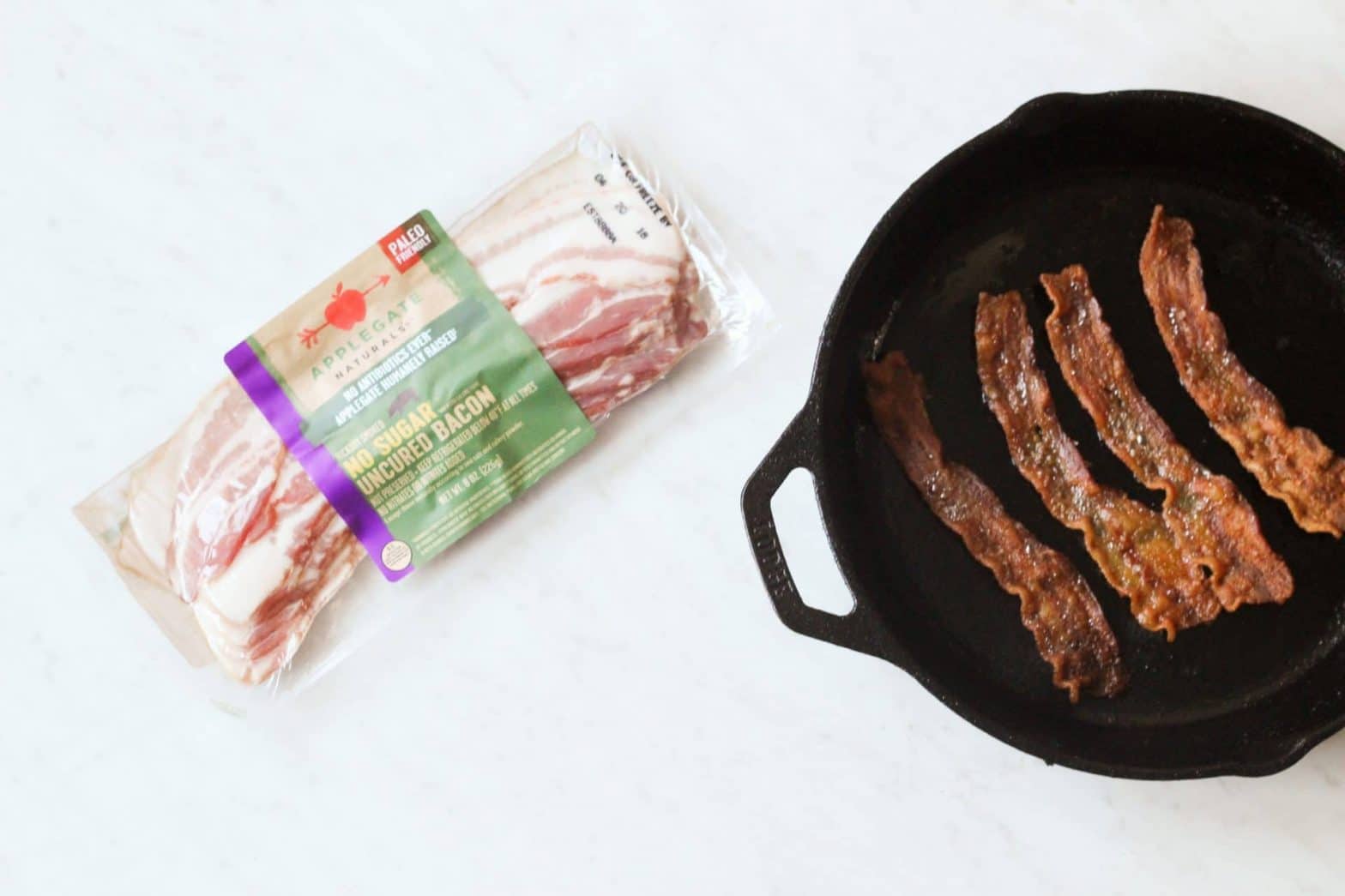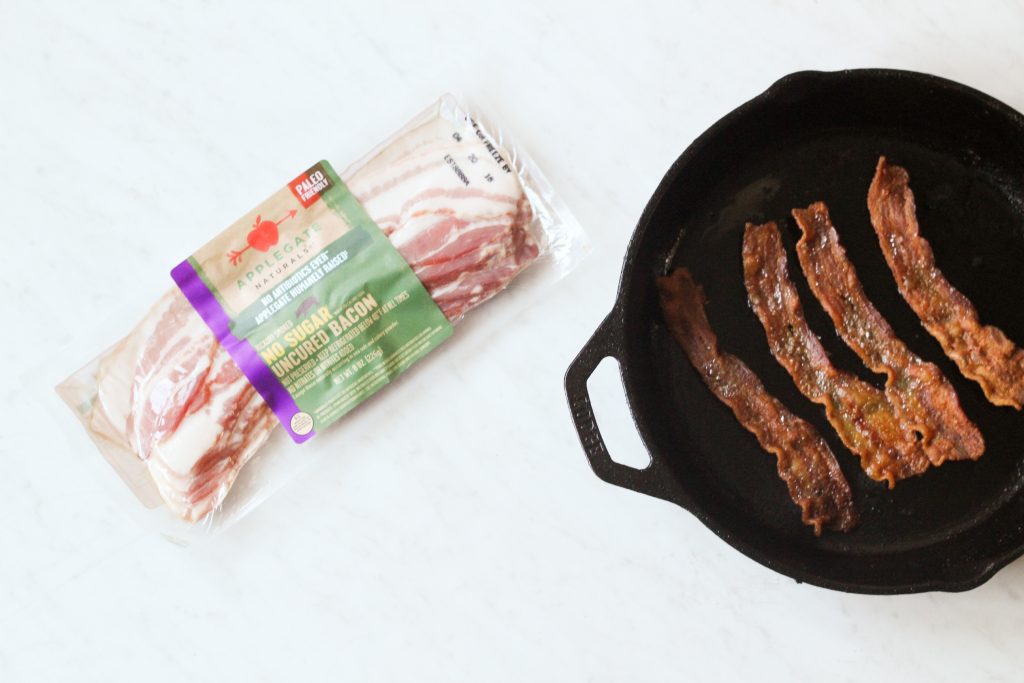 The product that gets me MOST excited (I'm sure you can guess!) is the BACON! You know from my List of Whole30 Approved Bacon Brands, that approved bacon can be hard to find! I'm thankful that companies like Applegate are hearing our demands and improving their products to meet our standards. I LOVE that I got to update that blog post with Applegate's new bacon!! Every new Whole30 approved product means that doing a Whole30 just got even easier!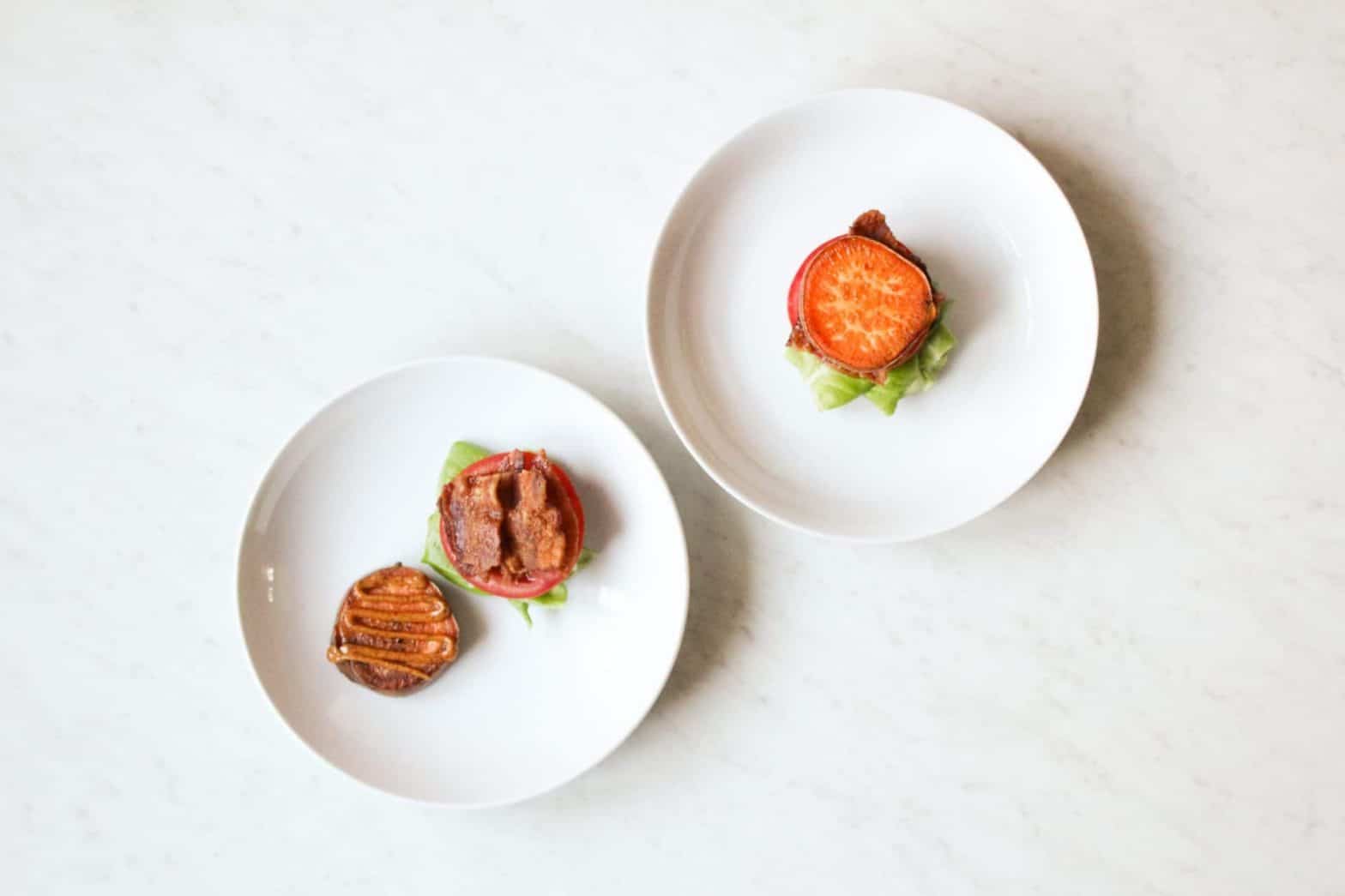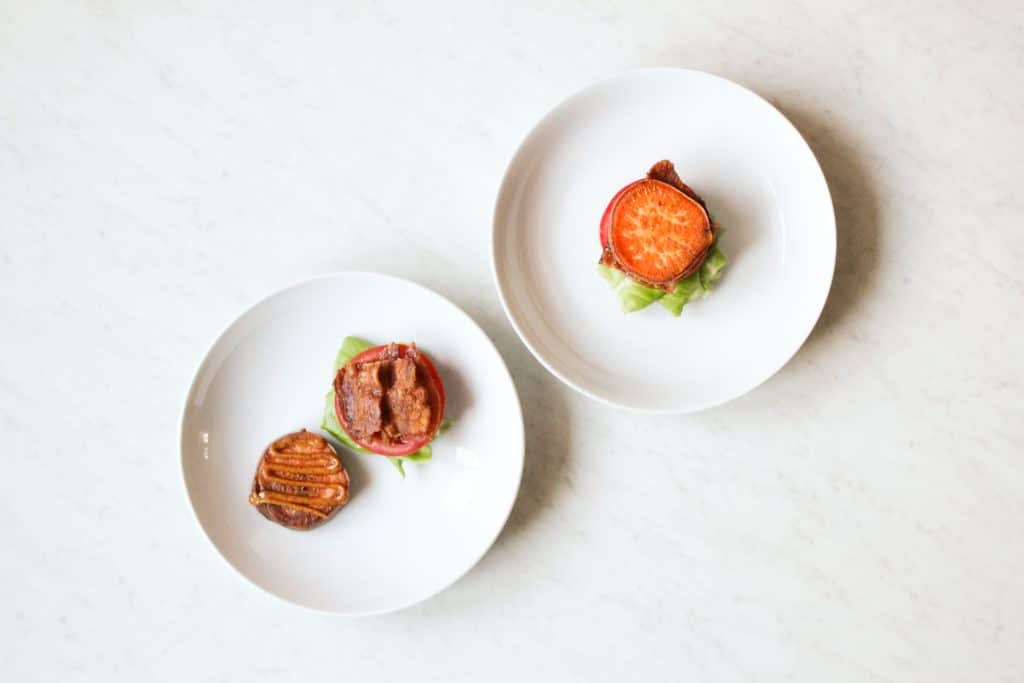 To celebrate Applegate's new Whole30 Approved bacon, I created a recipe for you! It's these BLT Sliders with Chipotle Mayo- YUM! These sliders are SO GOOD. The sweet potato slices are so delicious!
Print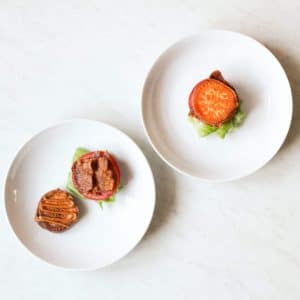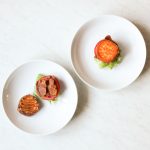 Paleo + Whole30 BLT Sliders Recipe
---
4 sweet potatoes
¼ C Paleo mayo (I love @primalkitchens or make your own!) ½ t chipotle powder
1 package approved bacon (I love @applegate!)
Medium tomatoes
Bibb lettuce
---
Instructions
Preheat oven to 425. Wrap sweet potatoes in foil and place on a cookie sheet. Bake for 45 min.
Put bacon on a cookie sheet lined with foil. When there is 17 min left on the timer, put bacon in the oven. Remove from oven when bacon is crispy.
Remove sweet potatoes from the oven and allow to sit until warm to the touch.
Cut the sweet potatoes into ¼ in circles. In a pan on medium high heat, add olive oil. Add the sweet potato circles, two per slider. Cook until crispy and starting to brown. Remove from heat.
While the sweet potatoes are cooking, slice tomatoes into ¼ in circles.
Remove Bibb lettuce leaves and roll to make them fit on the sliders.
Mix mayo with chipotle powder.
Assemble the sliders: on one sweet potato slice, apply chipotle mayo. On the other sweet potato slice, put on two Bibb lettuce rolls, a tomato slice, and half slices of bacon. Put the chipotle mayo slice on top. Enjoy!