This Gluten Free Pumpkin Spice Oatmeal Bars Recipe is sponsored by Danone North America/ Silk® Oat Yeah™ Oatmilk, but all thoughts, opinions, and the recipe are my own! Thank you for allowing me to work with brands I believe in to continue to bring you free recipes and content!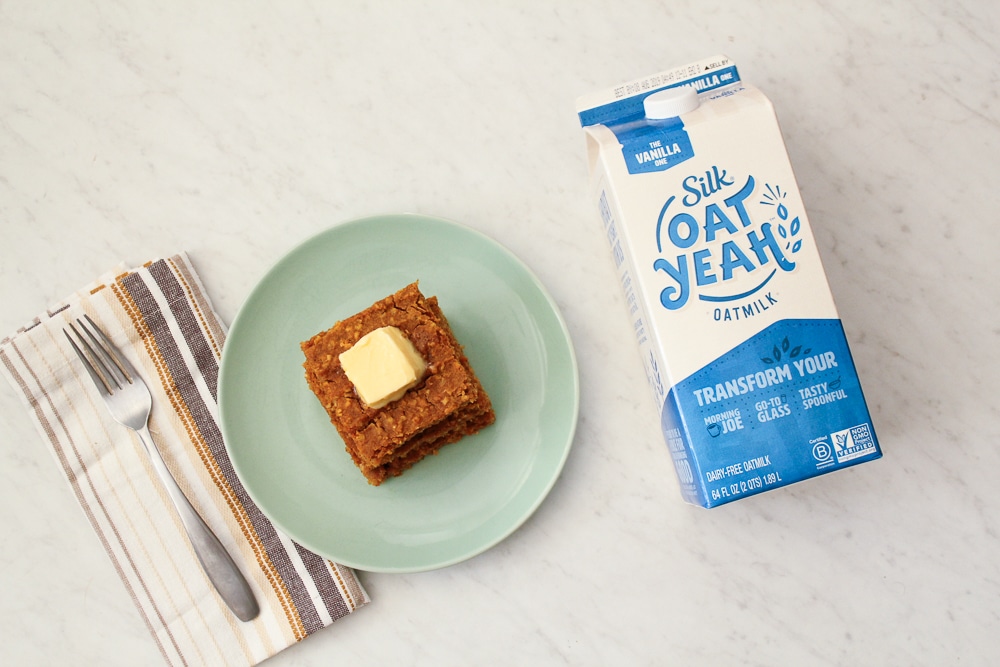 Are you obsessed with all things pumpkin spice, or totally over it? I'm still here for it, and so are my kiddos! I made this Gluten Free Pumpkin Spice Oatmeal Bars Recipe, and they ate them ALL up in just two days! What I love about this recipe most is that there is SO much pumpkin in it! Pack in those veggies, am I right?!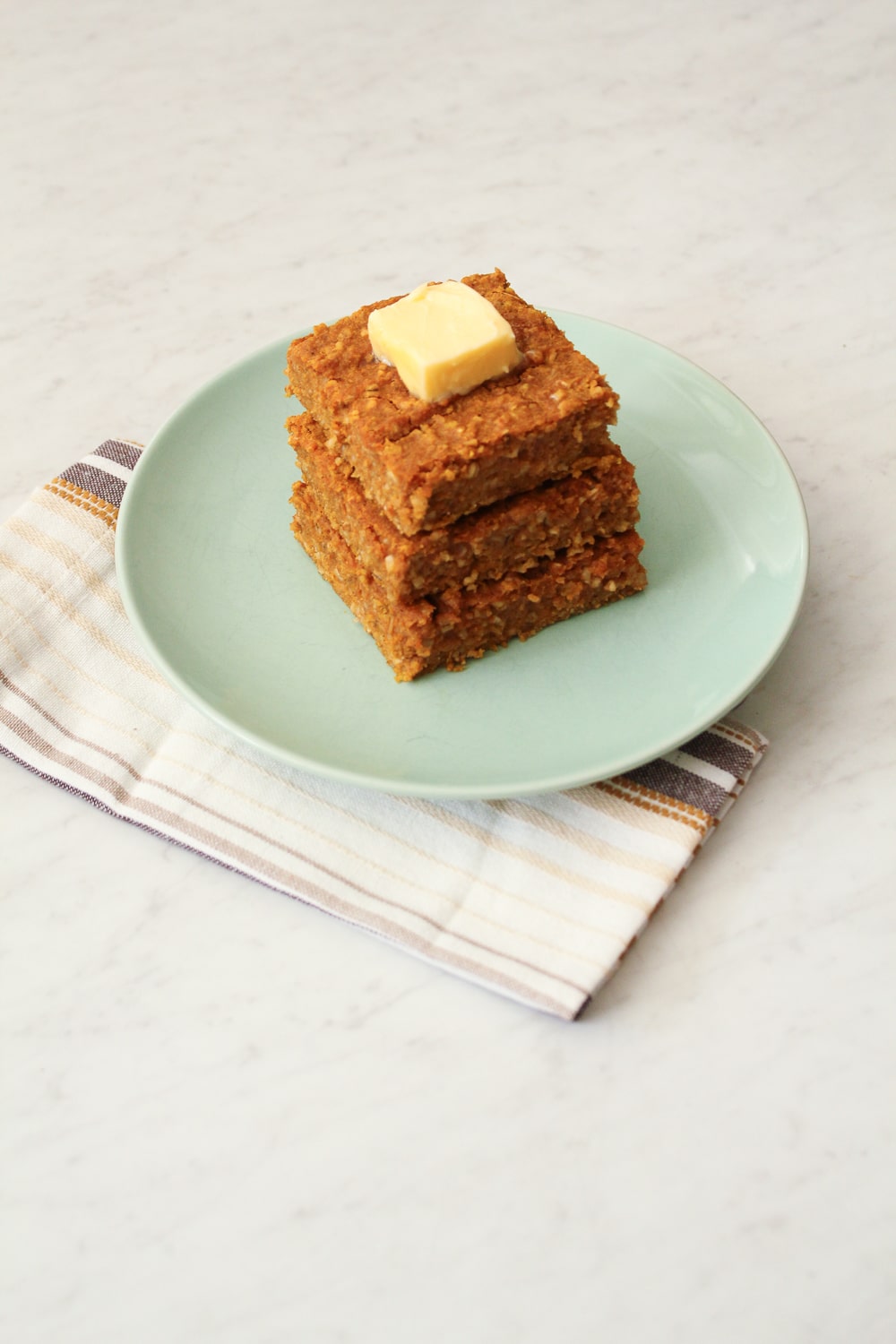 Typically I get annoyed with pumpkin spice recipes because they'll call for ½ cup of pureed pumpkin… then what are you supposed to do with the rest of the can?? I solved that problem in this recipe- it calls for an entire can of pumpkin!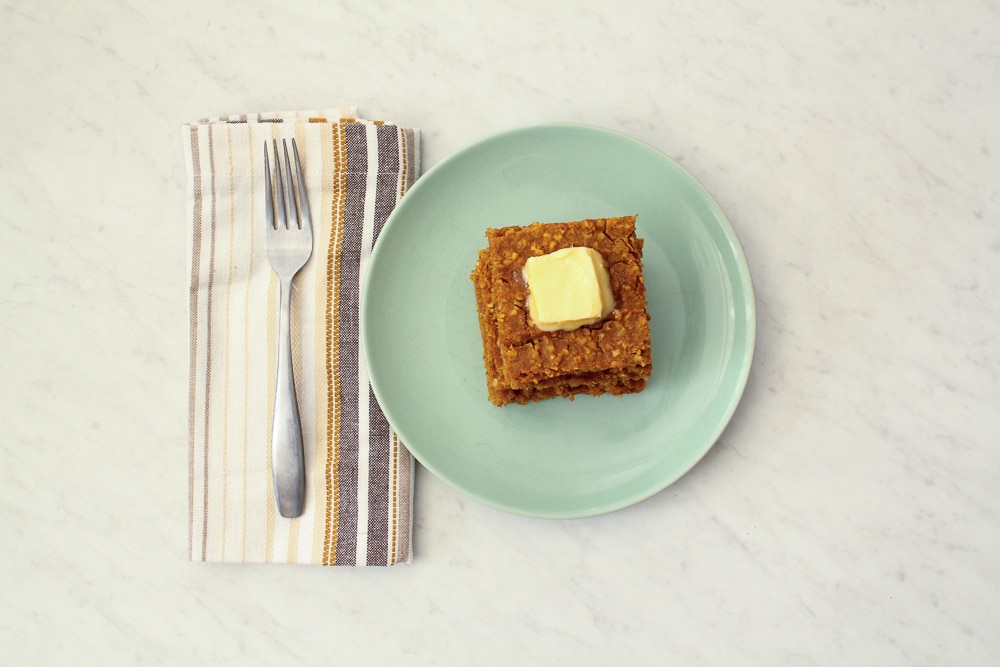 As you may have heard on Instagram, Ella just got into a school by our new house! We are thrilled about it because when our house is done, we'll be walking to school! But in the meantime, we'll be driving 40 minutes each way. Twice a day.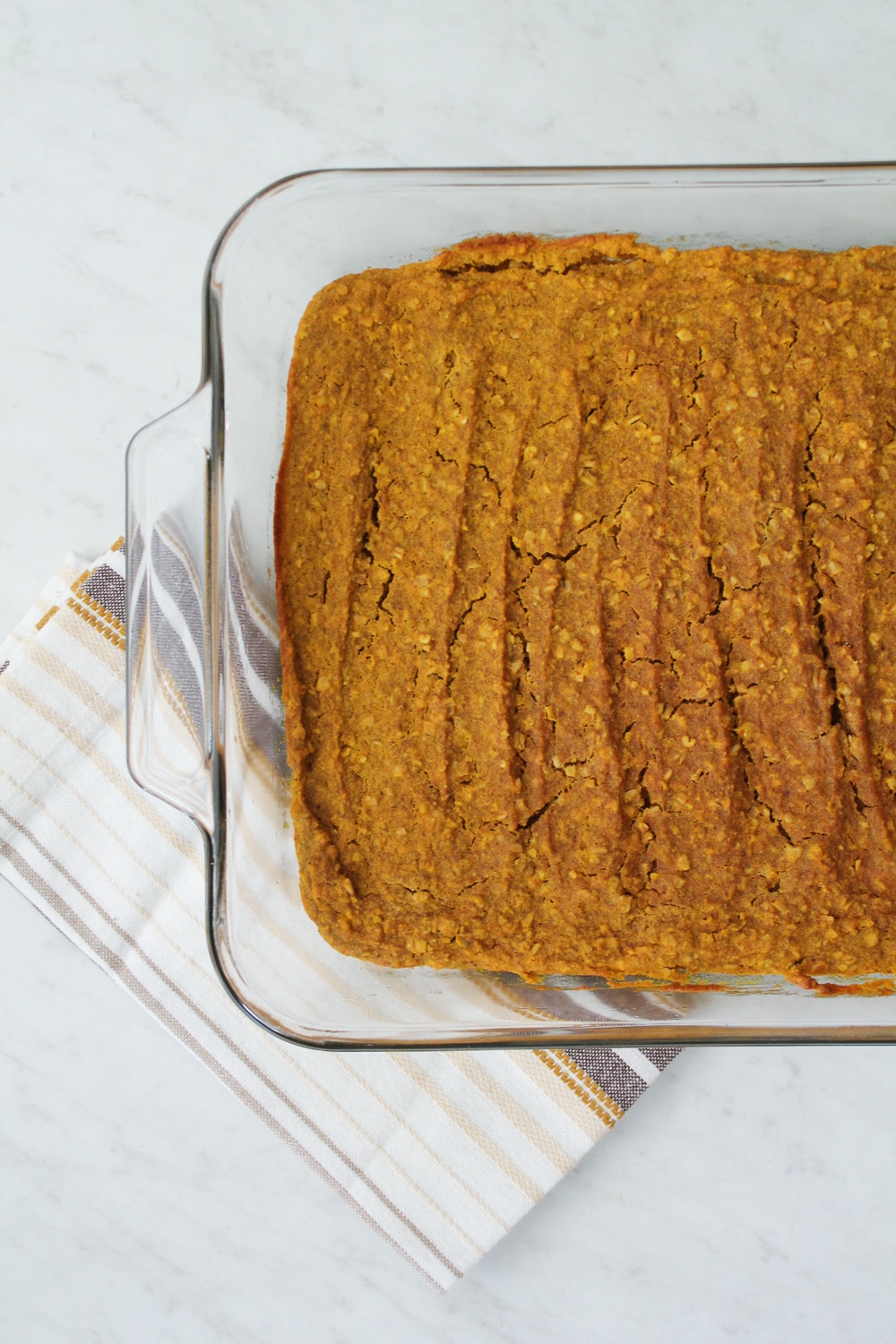 That means our morning routines have gotten really speedy fast so we can get out of the door before 7am! It immediately made me creating FAST, healthy recipes on the morning… If they can easily be on the go, too, that's a plus!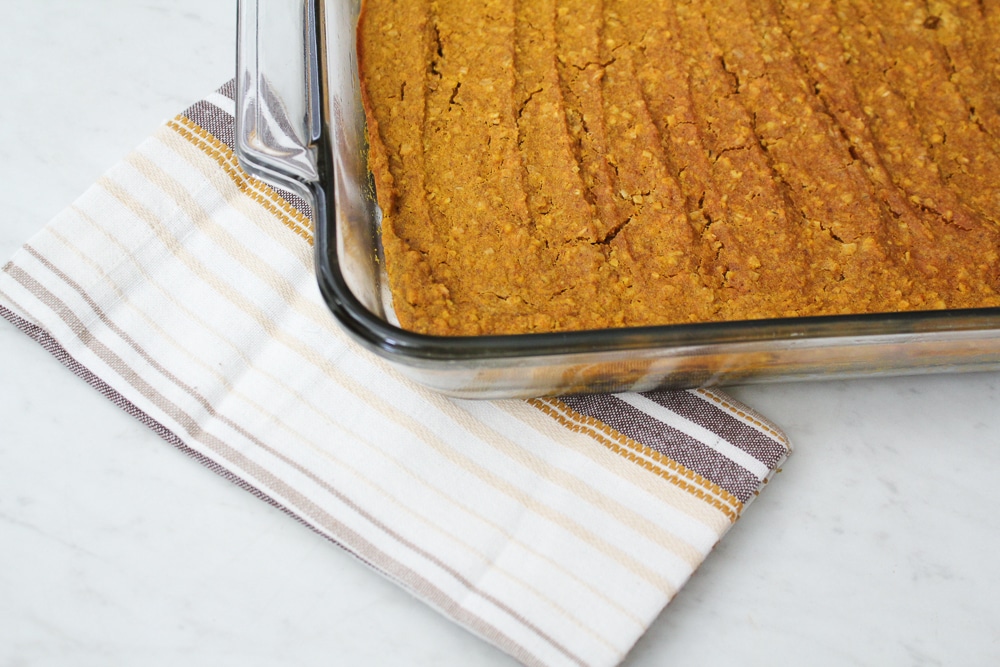 This Gluten Free Pumpkin Spice Oatmeal Bars Recipe fits the bill! It is SO easy to throw all of the ingredients together. Once they're baked, you can eat the bars with a fork or take them on the go!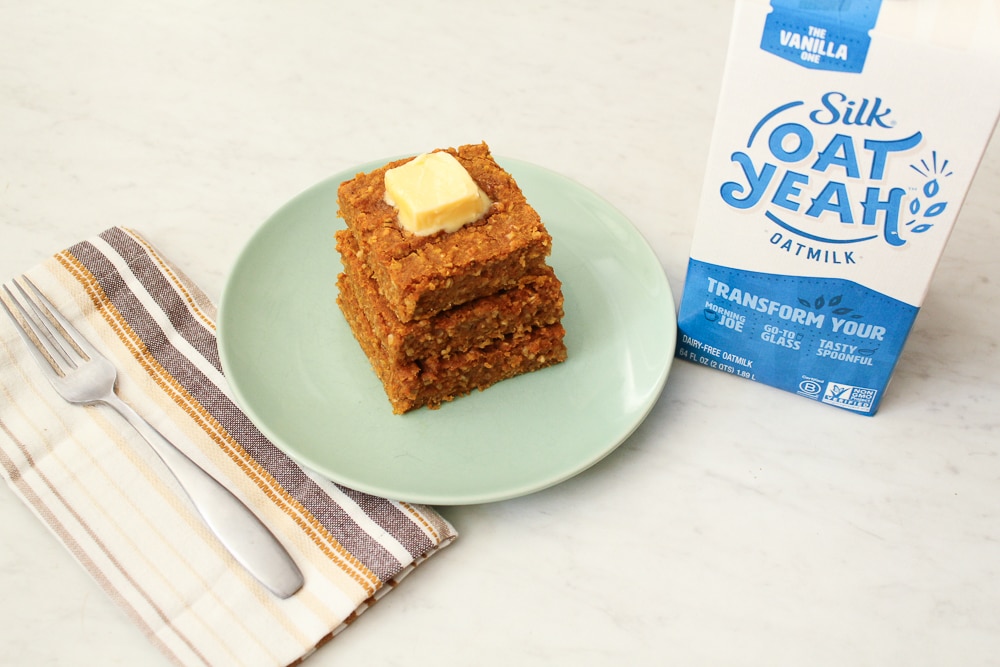 You'll love the strong oat flavor in these bars! There are so many oats in this recipe, and we used Silk® Oat Yeah™ Oatmilk to further enhance it! If you haven't tried Silk® Oat Yeah™ Oatmilk, you have to! It's SO delicious and we're loving it as another dairy-free milk alternative. We use it in baked goods, coffee, and with granola!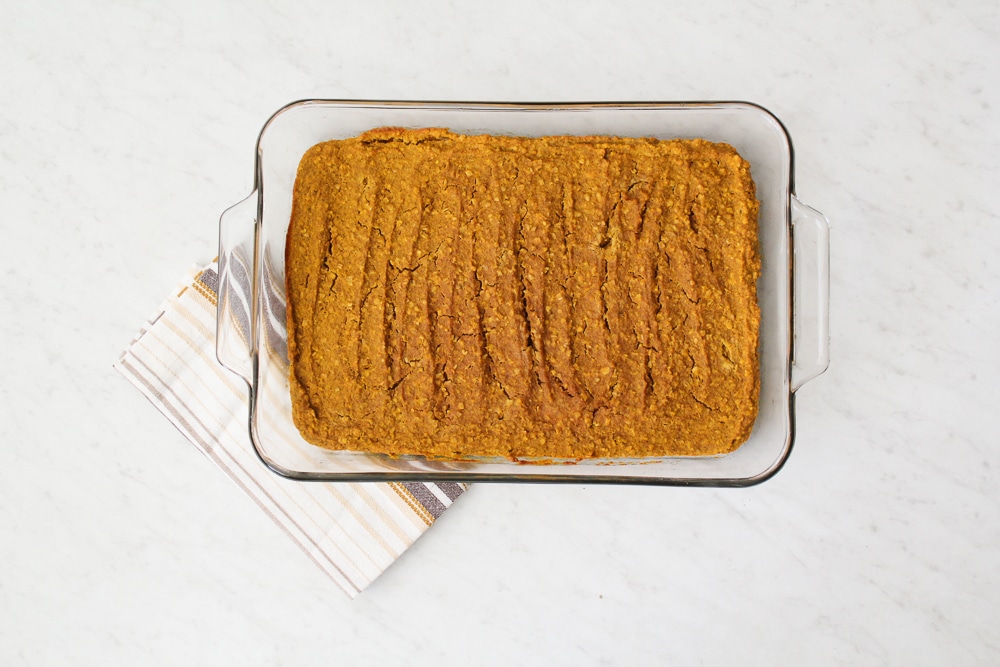 Now in the Sprouts app, you can get a BOGO coupon for any Silk® half gallon product, including this Silk® Oat Yeah™ Oatmilk!
Go ahead and make these bars and tell me if you and your kiddos love them as much as we do!
Print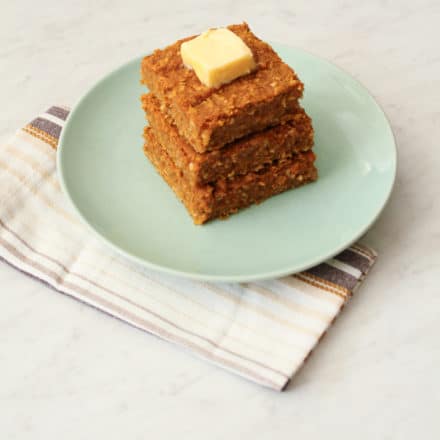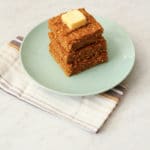 Pumpkin Spice Oatmeal Bars Recipe
---
½ c butter, softened (or ghee)
1 c Silk® Oat Yeah™ Oatmilk
1 can (about 1 ¾ c) pumpkin puree
2 eggs
½ t vanilla extract
2 c oat flour* (see notes)
1 c quick cooking steel cut oats
1 T pumpkin spice seasoning
Dash of salt
---
Instructions
Preheat oven to 350 degrees Fahrenheit. Spray a 9 x 13 in glass casserole dish and set aside.

Combine the butter, oat milk, pumpkin puree, eggs, and vanilla until just combined. 

Add the oat flour, oats, pumpkin spice seasoning, and salt until combined. 

Pour this mixture into the casserole dish. Bake for about 30 minutes, or until a knife comes out clean in the center. Let cool, then cut into 12 bars. Enjoy!
Notes
*I used 2 cups of quick cooking steel cut oats to make the oat flour. I added it to my Vitamix, and slowly increased the speed to high. After about 30 seconds you'll have a freshly milled oat flour! (Or you can buy an oat flour, too!) 
To meal prep these bars to grab and go in the mornings, individually store them in reusable silicone Stasher bags!
Want to save this Pumpkin Spice Oatmeal Bars Recipe for later? Pin it here!