I absolutely LOVE the effects I've experienced using cannabidiol (CBD), and I wanted to share my personal experiences with you! I think CBD is super confusing and misunderstood, so I wanted to answer all of your CBD questions here!
Because CBD is an unregulated supplement, it's really important that you know and trust the company that you're purchasing from. Be sure to talk to your doctor before beginning a CBD regimen to confirm it won't affect any of the other medications you're currently taking. For more information on drug interactions, read more here. 
What is CBD?
CBD is the abbreviation of cannabidiol. CBD is actually just a naturally occurring compound found in the hemp plant.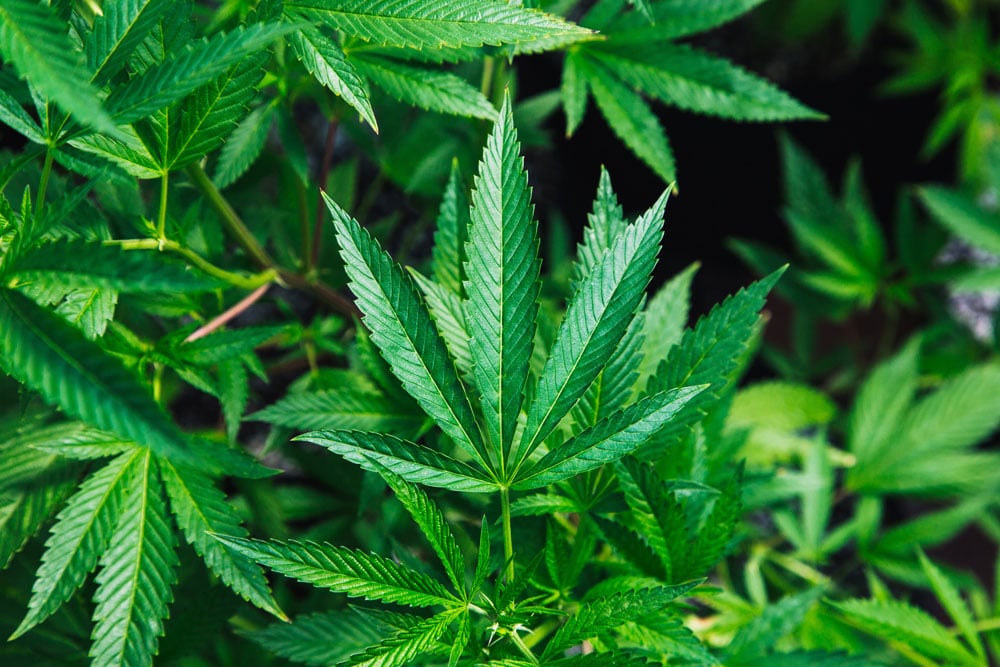 What's the difference between CBD and marijuana?
CBD is sourced from the hemp plant. Cannabis has two strains: Indica and Sativa. Hemp is a variety of Cannabis Sativa. The traditional Cannabis Sativa plant is the marijuana plant. 
One of the main differences is the height of hemp. Hemp can grow to be up to two meters high, much taller than Cannabis Indica and Sativa plants. 
The tetrahydrocannabinol (THC) in these plants have psycho-active effects. The THC in Cannabis plants is high, from 10-25%, while the Hemp plant's THC's content is low, typically less than 0.3%. This is why CBD oil derived from the Hemp plant is such a great way to get the benefits of these plants without the psycho-active effects (getting high). 
CBD Oil vs. Hemp Oil vs. Cannabis Oil: 
CBD oil is derived from the flower of the hemp plant and contains around 10-25% of CBD in volume.

Hemp oil is derived from hemp seeds and contains less than 0.0001% of CBD in volume. 

Cannabis oil comes from the bud of the Cannabis Sativa (marijuana) plant and contains a blend of different cannabinoids and is THC rich. 
Is CBD FDA Approved?
No, almost all CBD is not FDA approved. 
In June 25, 2018,the  US Food and Drug Administration (FDA) approved the drug Epidiolex, a pharmaceutical CBD formulation, as a treatment for two severe pediatric seizure disorders, Lennox-Gastaut syndrome and Dravet syndrome. This is the first FDA-approved drug that contains a substance derived from marijuana.
Does CBD contain THC?
There is little to no THC in CBD. 
Is CBD legal in the United States?
If your CBD comes from the hemp plant (most does), it is legal in all 50 states. The 2018 Farm Bill removed hemp from the list of Controlled Substances. All 50 states have laws legalizing CBD with varying degrees of restriction, and the federal government doesn't habitually enforce against it. (source) If you want to read all about the complex legality of CBD, you can find more info here. 

What is CBD used for?
Project CBD conducted a survey of 3,500 people to determine who is using CBD, how and why people are using CBD, what kinds of products they are consuming, and whether or not CBD is working for them. 
The survey elicited information about 17 different conditions for which CBD is sometimes used, including:
alcoholism/addiction

ADD or ADHD

Alzheimer's disease

autism spectrum disorder

brain injury (e.g. stroke, TBI, tumor)

cancer

diabetes

epilepsy and other seizure disorders

gastrointestinal disease (e.g. Colitis, Crohn's, IBS)

depression

anxiety and other mood disorders

motion sickness

pain

Parkinson's disease

hormonal conditions (e.g. PMS, menopause)

multiple sclerosis

PTSD

sleep problems
Read the full report here. 
Can you get high off CBD?
There is so little THC in CBD, so no, you will not get high from CBD. 
According to a report from the World Health Organization, "In humans, CBD exhibits no effects indicative of any abuse or dependence potential…. To date, there is no evidence of public health related problems associated with the use of pure CBD."
How much CBD should I take? What's the appropriate dosage?
Dosing is such an individual thing. Factors such as age, body weight, gender, the state of your health, previous cannabis experience, and your body's current endocannabinoid tone, which can be affected by diet, exercise, sleep, stress levels, and genetics. 
I have two pieces of advice for you regarding CBD dosage: 
Start low and go slow!

You can always increase your dosage until you find the appropriate dosage for you. 

Follow your CBD's instructions:

since every CBD is slightly different, start by following the dosage directions on your CBD bottle. 
What are the side effects of CBD?
While most people don't see side effects with the use of CBD, some potential side effects of CBD include nausea, fatigue and irritability. CBD can increase the level in your blood of the blood thinner coumadin, and it can raise levels of certain other medications in your blood by the exact same mechanism that grapefruit juice does. (source)

Is getting Organic CBD important?
I personally believe the best CBD you can buy is Organic. Buying Organic ensures the farmers aren't using harmful chemical pesticides on their fields. The use of pesticides can create superbugs that are not affected by chemical pesticides. These pesticides also kill all bugs, not just the bad bugs. This means that they can also kill pollinators, which are a really important part of our ecosystem. These chemical pesticides also eventually end up in our oceans, with disastrous effects. 
Even beyond pesticides, buying CBD from organically grown hemp is important because the hemp plant is a bioremediator. This means that the hemp plant actually draws out toxins and metals from the soil. You don't want the metals and toxins from non-organic soil to end up in the CBD you're putting on and in your body. 
Since hemp is a bioremediator, that means that even hemp grown organically can contain harmful toxins and metals. But buying CBD from organically grown hemp is the first step to set you up for success. The second step is independent third-party testing. 
Check for independent, third-party testing: 
Since the hemp plant is a bioremediator, it's really important that the company you're buying your CBD from does independent, third-party testing of their products. Typically, you want to be on the lookout for potency, toxins, microbes, terpenes, and solvents. 
Do you have questions about CBD? Ask them in the comments below!
Want to save this resource "Everything you Need to Know about CBD" for later? Pin it here!