Homemade enchiladas are such a treat!  This Green Chile Chicken Enchiladas Casserole recipe uses a homemade green chile sauce that is next level delicious! It comes together quick and easy the night of or make it ahead and reheat it while you serve up your favorite appetizers and sip down your favorite drink (may I suggest my Keto Margarita or Skinny Grapefruit Margarita?).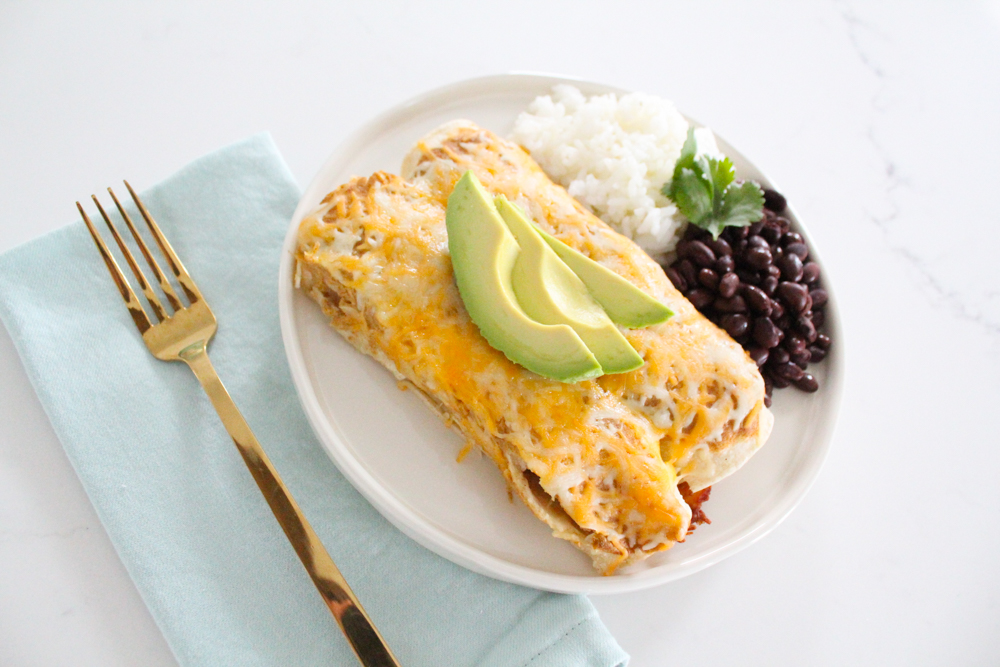 If you've followed my blog for any amount of time, you are aware of my love affair with Mexican cuisine. I love all the flavors, spices and texture combinations (hello creamy guacamole and crunchy chips!). I also love that Mexican food can easily accommodate most dietary restrictions by making just a few changes, without compromising any of the amazing flavor.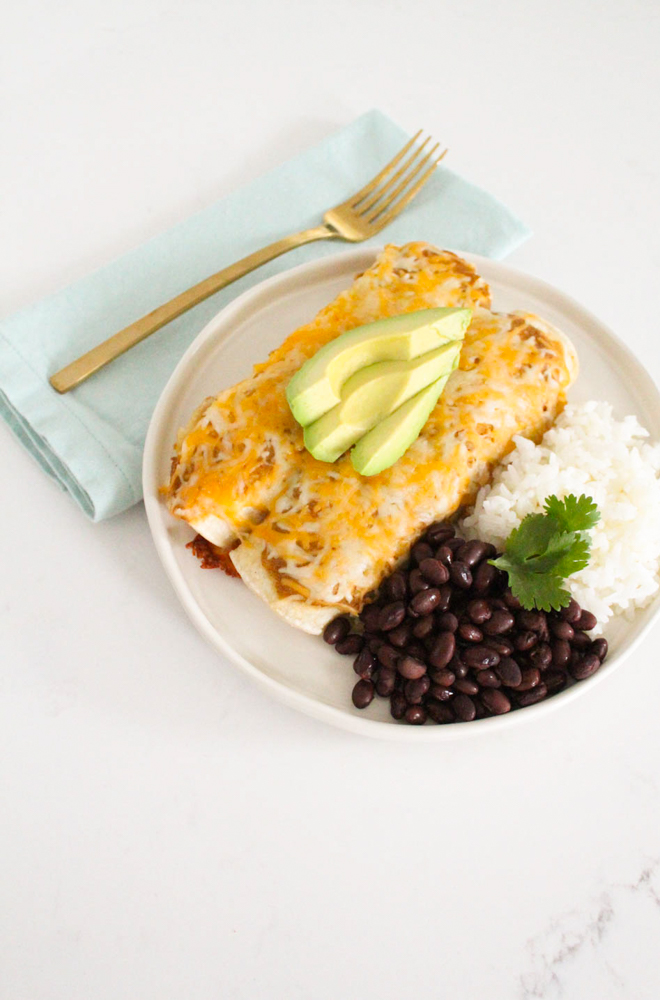 Green Chiles are grown here in Colorado (as well as New Mexico), and in this part of the country they are added to so many dishes- eggs, burgers, salsas, soups, sandwiches, and corn bread. I really began my love affair with Green Chiles when we moved to Colorado, and I have to say that I am a huge fan. Most green chiles used in recipes are roasted, peeled, and diced. The flavor is hard to describe but the words that come to my mind are smokey and peppery with just the right amount of spice. These  green chile chicken enchiladas are SO easy to make with leftover shredded chicken or shredded rotisserie chicken!
Make this Green Chile Chicken Enchiladas Casserole fit your dietary needs:
For a vegetarian twist, simply replace the chicken with your favorite roasted vegetables and beans. Want to make this Green Chile Chicken Enchiladas Casserole dairy free? Omit the cheese or use one of the excellent dairy alternative shredded cheeses- I love SO Delicious Mexican Style Shreds. To make the casserole gluten-free you can use corn tortillas or any of the grain free tortillas from Siete.
Print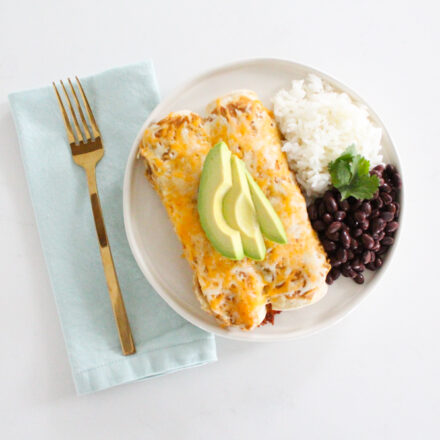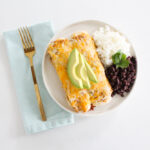 Green Chile Chicken Enchiladas
---
2 cups

shredded or Rotisserie Chicken

1 Tbsp

olive oil 

½

yellow onion 

3

garlic cloves, peeled 

1

(4 oz) can diced green chiles

¼ cup

lime juice 

2 tsp

ground cumin 

¾ tsp

ground coriander 

¼ tsp

ancho chili powder 

½ tsp

dried oregano

½ tsp

salt 

8

tortillas 

1

(8 oz) bag shredded cheese, mexican blend 

Avocados, cilantro, radish and limes for garnish (optional)
---
Instructions
Preheat the oven to 375°

Make the green chile sauce. 

Add the olive oil, onion, garlic cloves, green chiles, lime juice, cumin, coriander, ancho chili powder, oregano, and salt to a blender and blend until smooth.

 

Reserve ¼ cup of green chile sauce

Combine shredded chicken, remaining hatch green chili sauce and ¾ bag of shredded cheese. 

Grease an 8×8 baking dish.

Soften the tortillas by zapping them in the microwave for 20 seconds or throwing them onto a hot nonstick skillet for 10 seconds per side. Add a dollop of chicken to a tortilla, roll and place it into the baking dish. Continue until you have filled and rolled all of the tortillas. 

Top the enchiladas with ¼ cup of reserved green chile sauce and sprinkle the remaining cheese over the top.  

Bake the enchiladas for 15-20 minutes until cooked through and cheese is bubbling. 

Serve immediately with rice and beans or your favorite Mexican side dish. 
Want to save this Green Chile Chicken Enchilada Recipe for later? Pin it Here!