This Gluten-Free and Paleo Lemon Pound Cake Recipe is sponsored by Sprouts, but all thoughts and opinions are my own. Thank you for supporting me working with brands I believe in so I can continue to provide you with free content!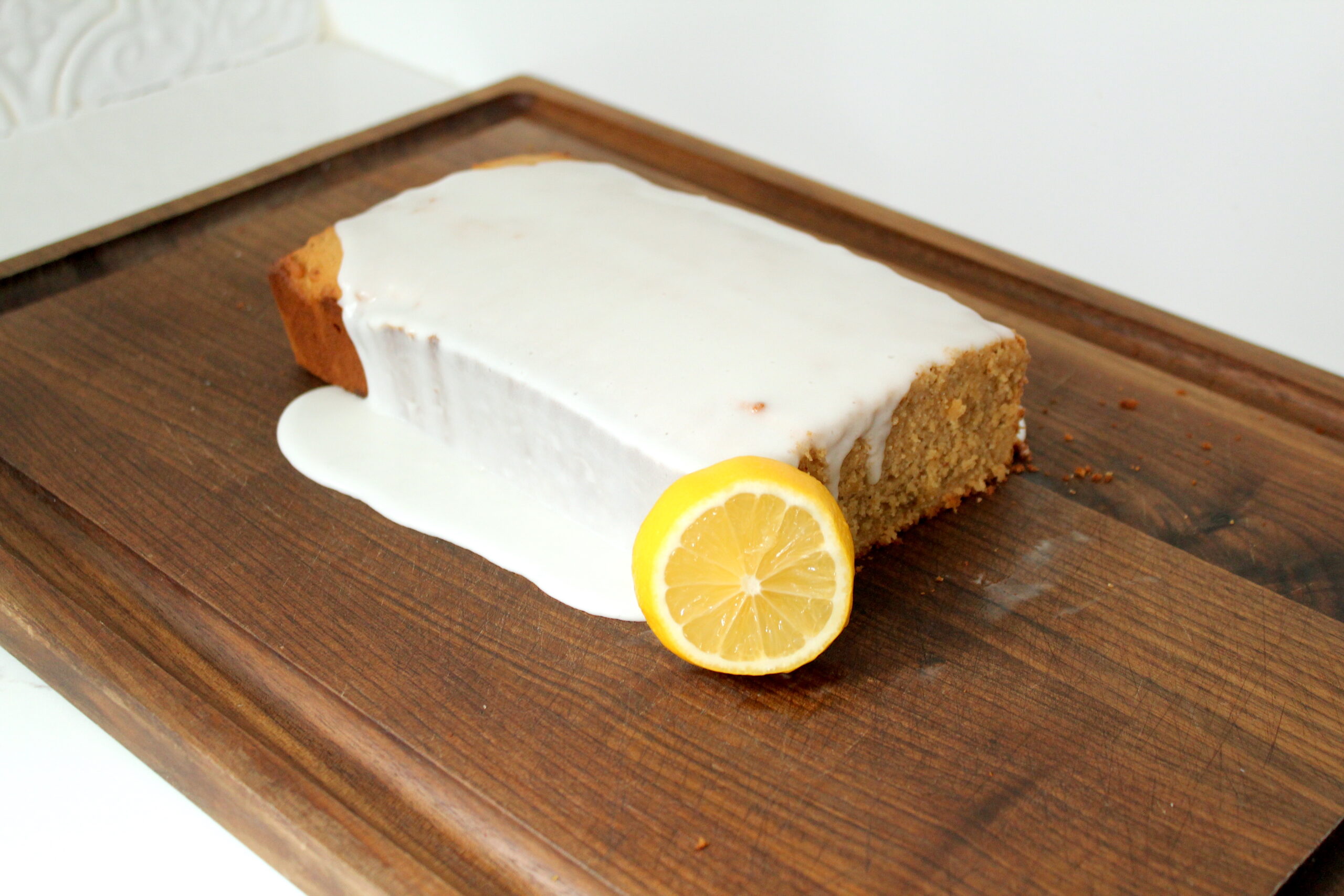 I am a huge fan of pound cake! You are absolutely going to LOVE this gluten free and Paleo lemon pound cake recipe. I love pound cake for a special breakfast with my coffee, I love making it for baby showers, and I love it as a delicious anytime dessert! Really, you can't go wrong with this gluten free and Paleo pound cake recipe!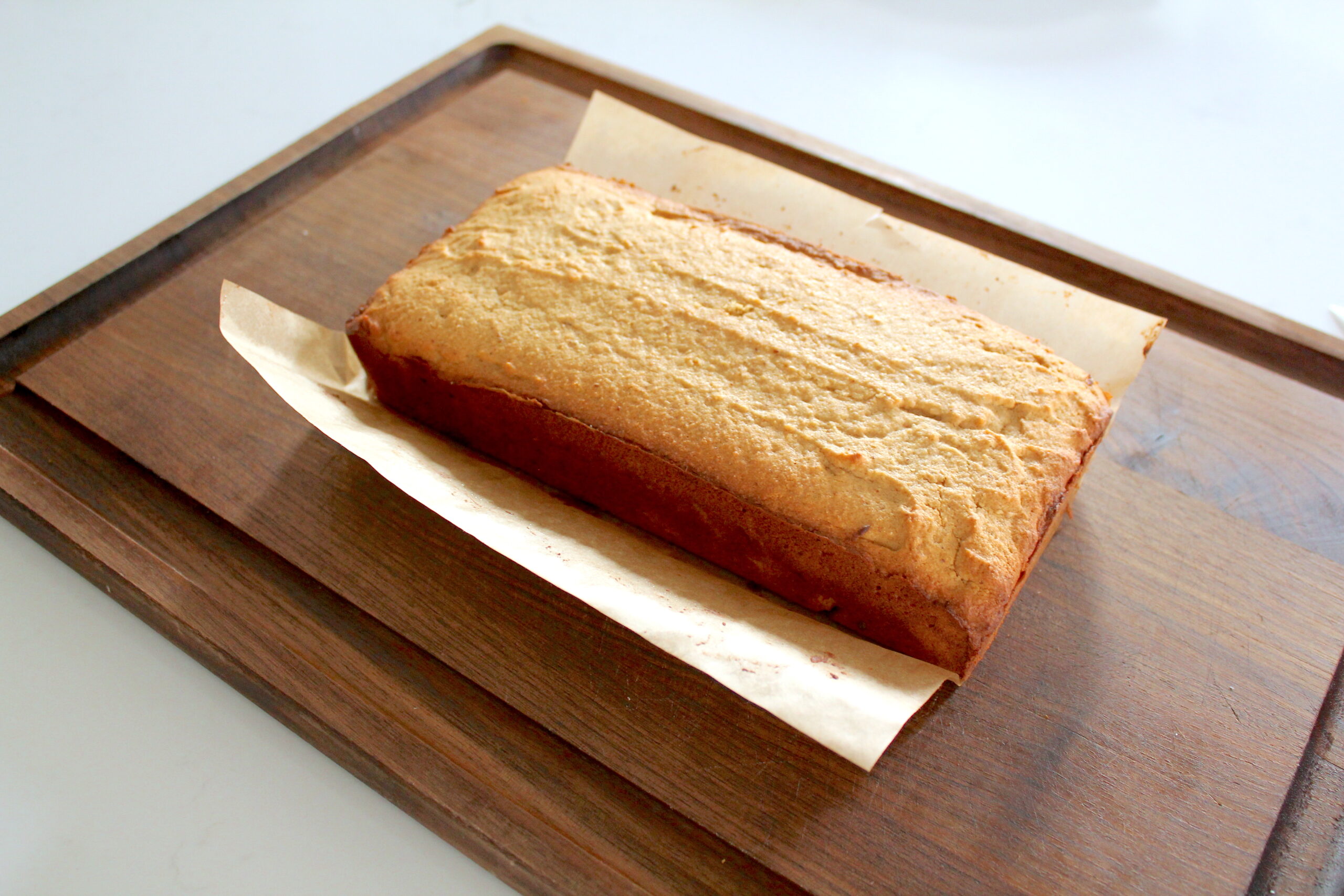 Do you know how pound cake got its name? It came about because it was created using 1 pound of flour, 1 pound of sugar, and 1 pound of butter. That is the most basic pound cake recipe, and most likely the original!
Since flour, butter, and sugar aren't Paleo, it took a bit of finagling to get this recipe just right!
Let's talk about some of the Paleo flours in this recipe. Almond flour is a great grain-free flour because it adds density and texture. The downside to almond flour is it doesn't absorb any moisture.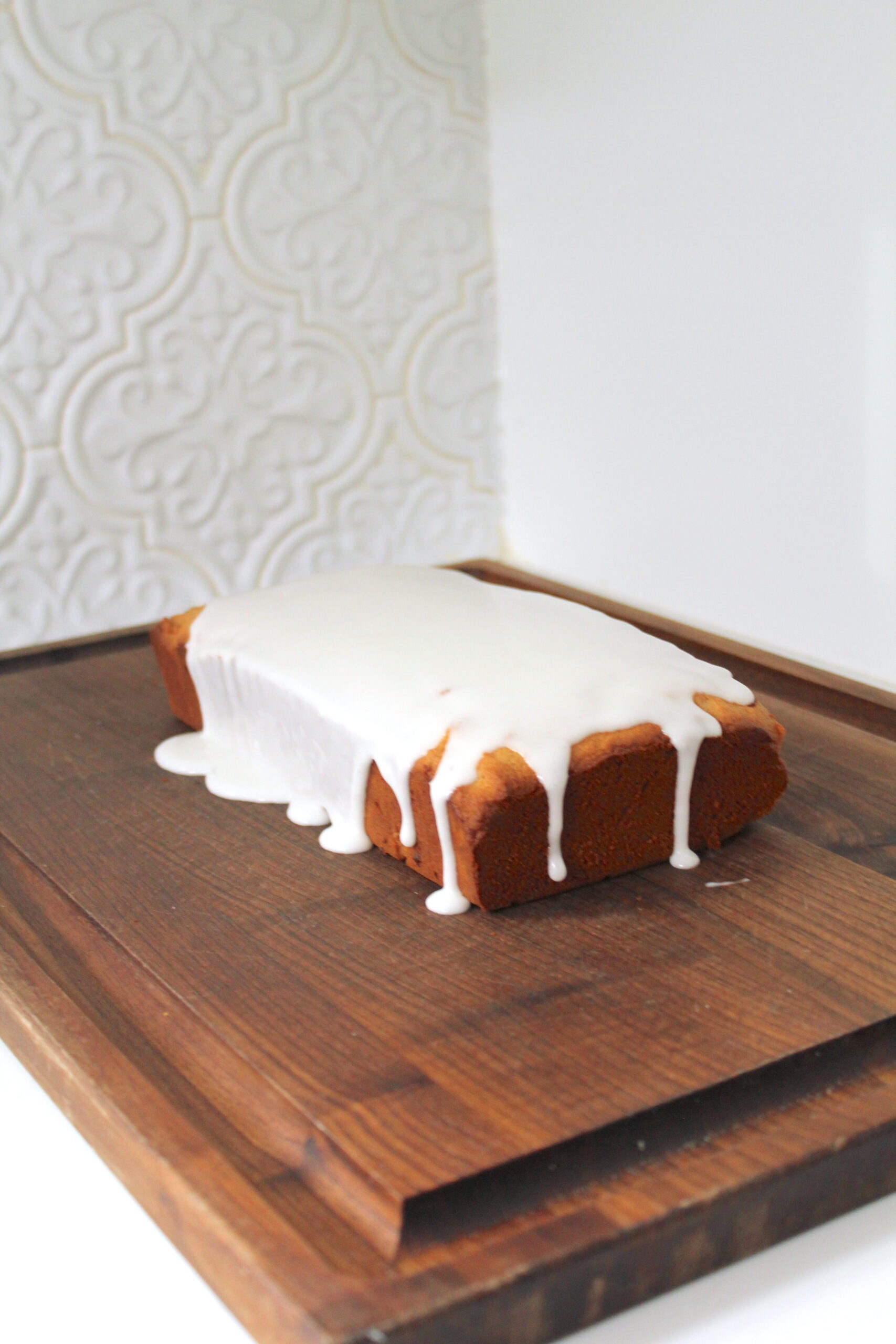 That's where cassava flour and arrowroot flour come in! These to grain free and Paleo flours function much more like traditional pastry flour. They are critical in this recipe to give the cake a smooth texture and they also help absorb some of the moisture and fat in the recipe.
For sweeteners, we use a combination of coconut sugar and honey. Just like with the flours, I like to combine sweeteners so no one flavor overpowers the rest.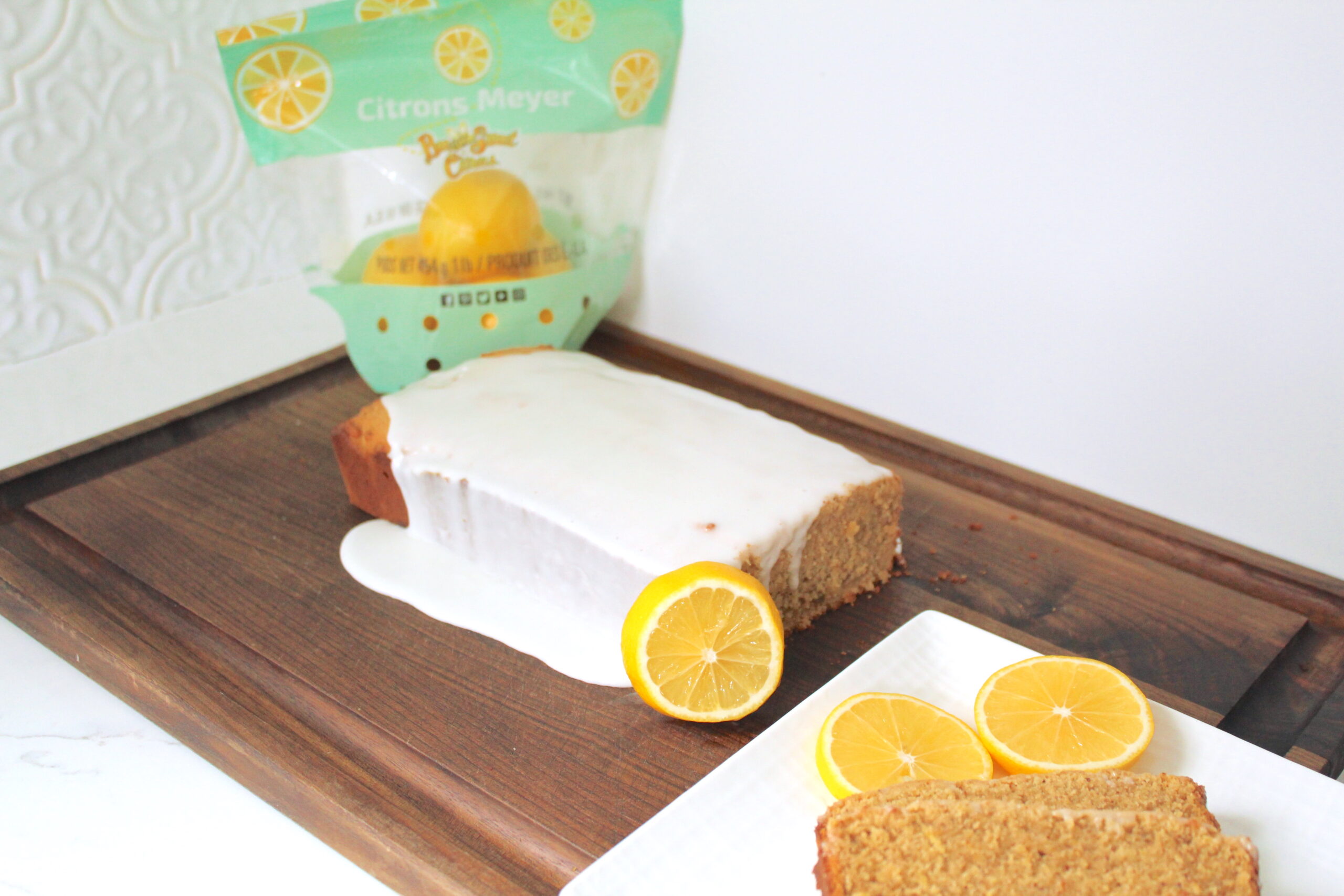 The star of the show in this gluten free and Paleo lemon pound cake recipe is the Meyer lemons! We use both the juice and the zest of a 1 pound bag of Meyer lemons.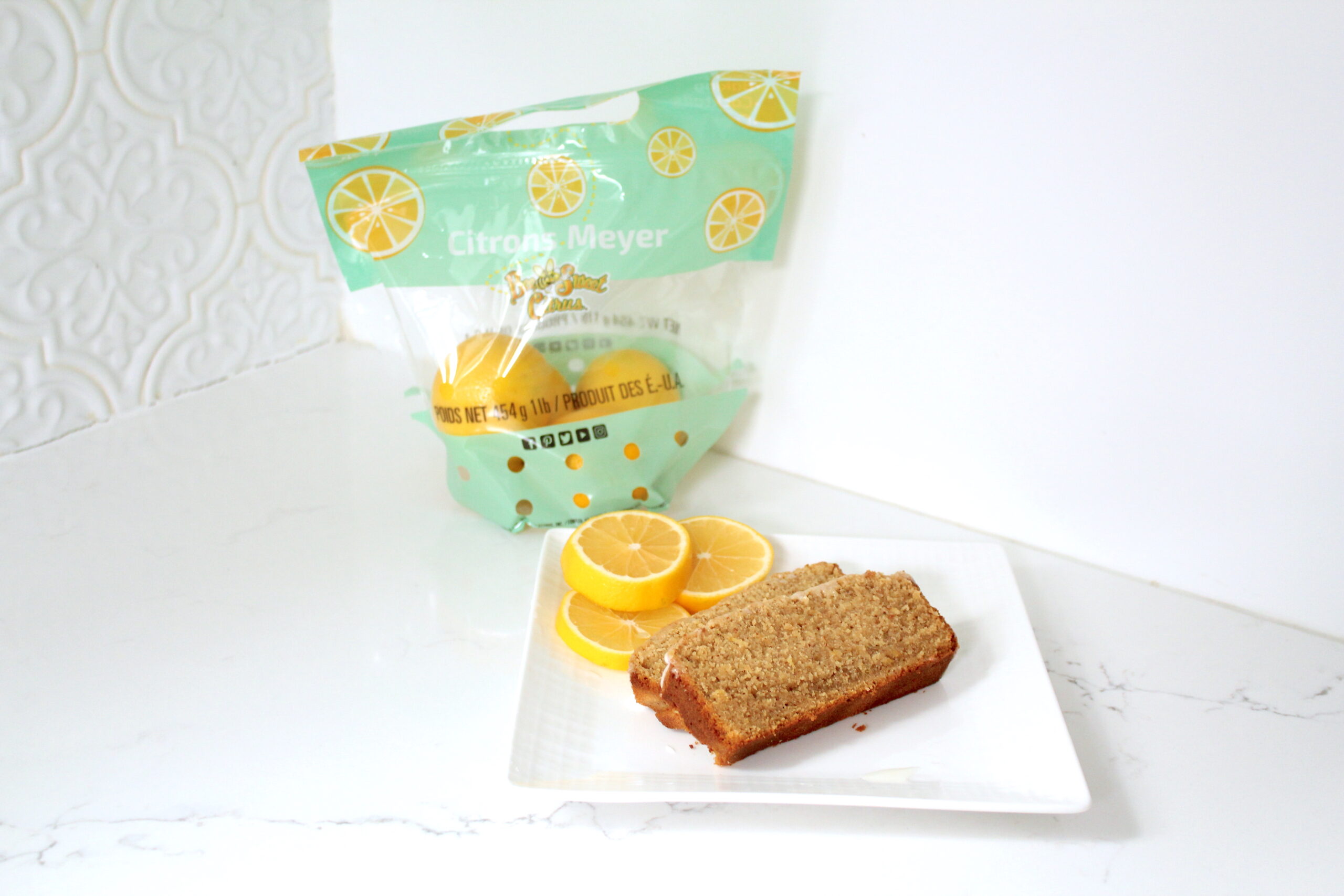 If you have never used Meyer lemons before, let me tell you a little bit about them! They are actually a hybrid plant. They are a cross between a lemon and a mandarin orange. This cross makes the Meyer lemon a little less sour than a traditional lemon and a little sweeter. It's a really great flavor you're going to love!
While I highly recommend trying out Meyer lemons in this recipe, traditional lemons will work just as great, too!
Traditional pound cake relies on the creaming of the butter and sugar and the whipping of the eggs individually to leaven this cake. There is no other leavening agent like baking powder or baking soda.
We use the same method for this gluten-free and Paleo lemon pound cake recipe. For that reason, be sure to use a stand mixer or a hand mixer. It would be pretty tough to achieve the amount of air necessary just stirring by hand. I know it feels like a long time, but also be sure to thoroughly mix this batter for the exact amount of time directed to achieve the right amount of air in the batter. These pockets of air will expand when heated and rise your pound cake.
You can get ALL of these ingredients at your local Sprouts Farmers Market! I love that they carry the critical ingredient in this recipe – the Meyer lemons!
Print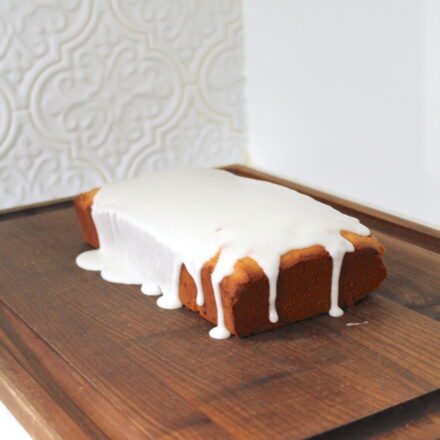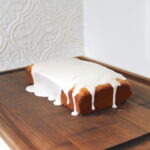 Iced Lemon Pound Cake Recipe (Paleo + Gluten Free)
---
Lemon Pound Cake:
1 cup

(

2

sticks) unsalted butter (room temperature) [or ghee or coconut oil]

1/2

c coconut sugar

4

eggs (room temperature)

1/2

c honey

2

t vanilla

1/2

c almond flour

1

c cassava flour

1

c arrowroot flour

1/2

t salt

1/4

c Meyer lemon juice

2

T Meyer lemon zest (see note)
Icing:
3/4

c powdered monk fruit or organic powdered sugar

3

–

4

T full fat coconut milk (see notes)

1/8

t vanilla (optional – see notes)
Pinch of salt
---
Instructions
Preheat your oven to 350°. Use a sheet of parchment paper in your loaf pan so you can easily get the cake out when it is cooked and cooled.
Using a stand mixer or a hand mixer, cream the butter and coconut sugar on high for 2-3 minutes, or until it is light and airy and light in color.
Add eggs, one at a time and whip on high for 1 minute after each addition.
Add 2 t vanilla and 1/2 c honey and whip until light and fluffy, about 2 minutes.
Whisk together the remaining ingredients (almond flour, cassava flour, arrowroot flour, and salt). Add the dry ingredients a bit at a time and mix to incorporate before adding more.
Once all of the dry ingredients are added, slowly stream in the lemon juice, then add the lemon zest and mix just until combined.

Add the batter to the pan, then let it sit for 10 minutes before putting it in the oven. 

Bake for 45-55 minutes, or until a knife inserted comes out clean (there may be crumbs) and the top is golden. Cool the cake entirely (about 30 minutes) before adding the glaze.
While the cake is cooking, make your icing glaze by mixing together all of the ingredients. When the cake is cooled, you can pour the icing over the top of the cake and allow it to drip over the sides. You can serve it immediately or let it harden before cutting and serving.
Notes
A 1 lb bag of Meyer Lemons from Sprouts will give you the necessary amount of lemon juice and lemon zest for this recipe.
If using organic powdered sugar, you will need about 3 T of full fat coconut milk. If you're using powdered monk fruit, you will need about 4 T of full fat coconut milk. We recommend adding 1 T of full fat coconut milk at a time until you reach your desired consistency.
For the icing, if you prefer a bright white look, don't add the vanilla extract, as it will give it a slight off-white color since vanilla extract is brown. If you would like a lemon icing here, you can substitute one of the tablespoons of full fat coconut milk with lemon juice.
Want to save this Gluten-Free and Paleo Lemon Pound Cake Recipe for later? Pin it here!