Y'all, this Whole30 Foods and Brands Guide has been seven. years. in the making. For seven years, we've been creating SO many different Whole30 Approved and Compliant lists for you. And finally, we've compiled it into one big, HUGE, *free* Whole30 Foods and Brands Guide!!
I can't tell you how thrilled I am!!
We have listed OVER 400 PRODUCTS that are either Whole30 Approved or Whole30-friendly in this guide! Can you believe it?! It makes me so thrilled that companies are making cleaner, healthier products!
It's really so exciting to me because when I first did a Whole30 in June of 2014, there were hardly ANY Whole30 brands… There were basically zero Whole30 Compliant products out there. Picture a younger Caroline, hand making EVERY sauce. Honestly, that's really how this blog came about!
When you download the guide below, it will have instructions for how to best navigating finding exactly what you need! My hope is that this guide makes your Whole30 so much easier and tastier- enjoy!
Download my FREE Whole30 Foods and Brands Guide here! 
First, be sure to check out the Whole30 rules. (You can also check out the Whole30 website here).
So how did we come up with the brands in our guide?
We used the below rules and ingredients to determine the Whole30 Foods and Brands for our guide!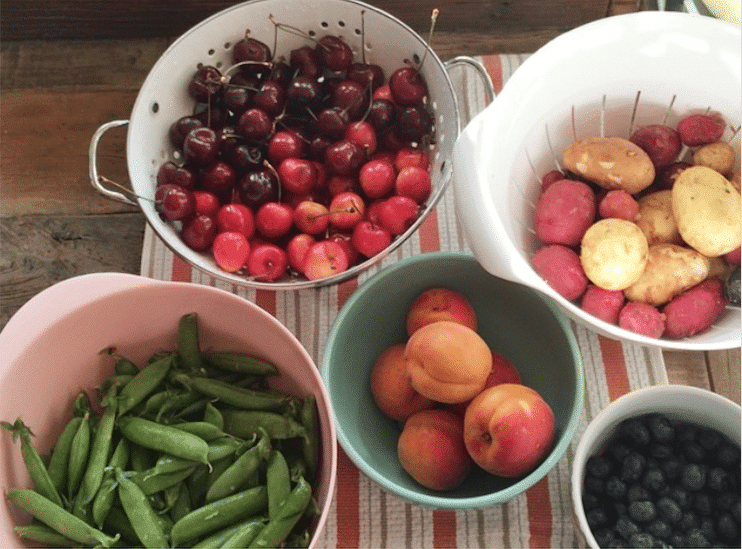 Here is a list of Whole30 Foods that are complaint:
Meats (Beef, Poultry, Pork, Wild Game, etc)
Fish and Seafood
Fruits and Vegetables
Nuts and Seeds
Here is a list of foods to AVOID during your Whole30:
ANY sweeteners, real or fake
Alcohol. At all. Even when you're cooking.
Grains
Legumes
Dairy
Harmful additives: carrageenan, MSG, or sulfites
No recreating/ "paleofying" foods using approved ingredients (breads, muffins, pancakes, tortillas, etc)
The Exceptions: (check our guide above for specific brands!)
Clarified butter or ghee: because this is a form of butter that doesn't include the harmful proteins, you may use it during your Whole30!
Fruit Juice or dates as a sweetener (in sauces, for example).
Certain legumes: Because green beans, sugar snap peas, and snow peas are more pod than bean, they're approved for your Whole30. Peas are also now compliant!
Vinegar: the only exceptions to this exception are malt vinegar (it contains gluten) and vinegars with sugar.
Coconut Aminos: these are good to go, even if they have "coconut sugar" or "coconut syrup" in the ingredients. These are like a soy-free soy sauce.
Salt: this is super nit-picky, but salt has dextrose in it, which is sugar. Since it's in such tiny amounts, and it would be near impossible to avoid, it's approved for your Whole30.
Want to save this Whole30 Foods and Brands Guide for later? Pin it here!