There are some things you make for people when you're hosting them for dinner that they have NO clue are Paleo or Whole30 approved… these Paleo + Whole30 lemon pepper kebabs Recipe are just that! So absolutely delicious, you wouldn't even question it!
These do require a tad bit of effort, with putting everything on a kebab, but they're absolutely worth it! And if you would rather not go through the effort, you could always cook all the ingredients in a pan instead of grilling them kebab-style.
I've even made these as a Whole30 approved appetizer before- I just use smaller sticks! Everyone loves them 🙂
Honestly these lemon pepper kebabs are so yum, you can eat them any meal, any time! I've actually had them for breakfast before 🙂 
Print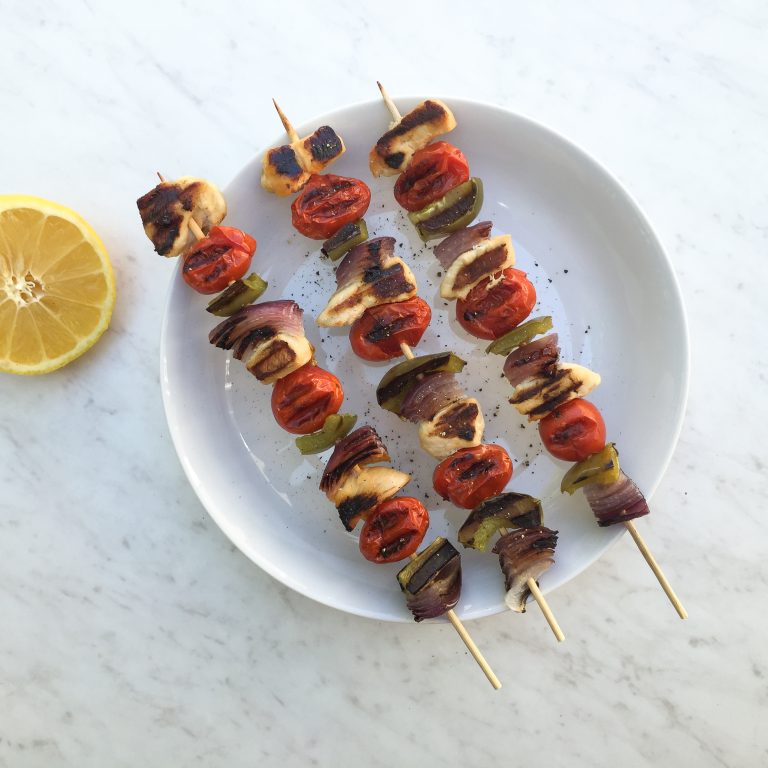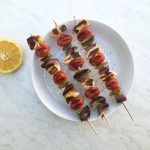 Whole30 + Paleo Lemon Pepper Kebabs Recipe
---
• 2 lb chicken breasts, cut in cubes
• Juice from 1 lemon
• Zest from 1 lemon
• 2 green bell peppers, cut in 1″ squares
• 1 red onion
• 1 lb cherry tomatoes
• ground pepper to taste- I used 2 tsp
---
Instructions
Marinate the chicken breast pieces in the lemon juice, lemon zest, and pepper for 30 min- 1 hr.
Cut the red onion in triangles (like you cut a pie). You will use 3 layers at a time.
Add chicken, bell pepper, tomatoes, and red onion to skewers in a pattern until each skewer is full and you're out of ingredients.
Either set on a grill, in a grill press, or on a pan on the stove. Cook for a few minutes on each side until the chicken is cooked and everything is charred. Top with more cracked black pepper. Enjoy!
Want to save this Whole30 + Paleo Lemon Pepper Kebab Recipe for the future? Pin it here!