First let's jump to the point! Without a doubt, my very favorite Whole30 Protein powder is Vital Proteins Collagen Peptides. They seriously have changed my life!
But, holdup.
Are Protein Powders Whole30 Approved?
Great question, my friend!
Complicated answer.
Let's take some advice from "the Whole30" book, which is where I always turn as my very favorite Whole30 resource!
The Whole30 book says this about protein shakes:
Anything you can get from protein powder… you can get from whole foods during your Whole30 in a much more nutrient-dense, satisfying form.
It goes on to say that protein powders with compliant ingredients (like my list below), ARE Whole30 compliant.
My suggestion is to not lean on Protein Powders as a crutch. Eat real, delicious, satisfying foods first. It's also complicated because smoothies are a "we'd rather you didn't." Not an explicit NO, but also not a "drink smoothies all the time!"
Why aren't smoothies encouraged?
Mainly, again from the Whole30 book:
Food that you drink sends a different satiety signal to your brain than food that you chew.
Basically, when you drink a food, you won't feel as full as when you eat a typical Whole30 meal.
Appropriate ways to use Whole30 Protein Powder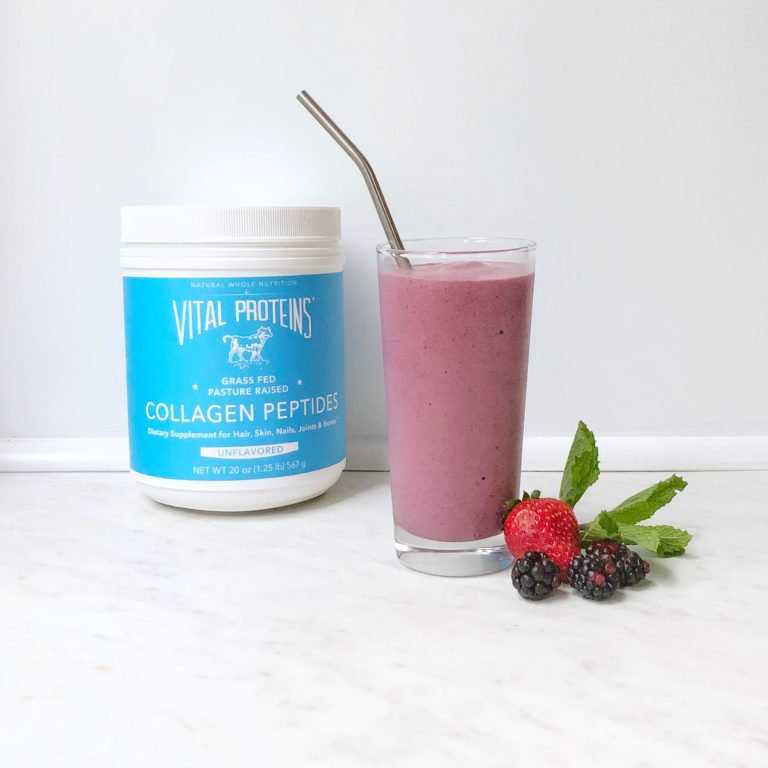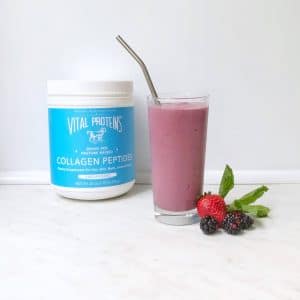 The balance I find when using Whole30 Protein Powder is I add Collagen Peptides to my coffee every single morning! I still eat an entire breakfast, AND I get some added protein.
I personally feel the issue starts to arise when you try to use a shake as a meal replacement entirely. That definitely goes against the spirit of the Whole30 program.
Another great way to use Whole30 Protein Powder is to stir it into anything, really! I add collagen and gelatin to soups, stews, casseroles, you name it!
If you're particularly active, you can add in a bonus workout meal within 30 minutes of your workout. It should consist of protein and carbohydrates. Ideally, this is real food that you sit down and chew, but in a pinch could be a smoothie with Whole30 protein powder. (click the image of the smoothie or here to get this delicious recipe!)
Why aren't most Protein Powder Brands Whole30 Compliant?
Most Protein Powder brands are NOT Whole30 compliant for a slew of reasons.
A majority of protein powders (read: almost ALL) have SOME sort of sweetener, either natural or artificial, and ALL sweeteners are not allowed on your Whole30.
Out of the gate, this rules a TON of Protein Powders off limits.
Then, generally, there are also a lot of different forms of proteins that aren't Whole30 approved: whey (from milk), casein (from milk), soy, rice, and pea.
They can also contain toxic chemicals, chemical additives, hydrogenated oils (trans fat), and more.
So, what types of proteins are Whole30 approved?
We also need to make a distinction here: Whole30 Approved is a registered trademark of the Whole30 program, and companies have to go through a rigorous application process in order to gain this trusted mark.
What you want to look for when you're searching for a Whole30 compliant Protein Powder are minimal ingredients, and these types of protein: egg, collagen, gelatin, hemp, or crickets (yes, you just read that right: crickets).
The only officially Whole30 Approved Protein Powder is Vital Proteins:
I add their Collagen Peptides to my coffee every single morning, and I can definitely tell this Whole30 Protein Powder keeps me fuller longer! I've also noticed faster hair growth, stronger hair, clearer skin, and most importantly- no back pain!

I highly suggest you try all of these products in these precious sample packs before you invest in a whole jug! You can get this precious sample pack here!
Vital Proteins has TONS of clean, Whole30 Protein Powder options. See the full list below!
---
Other Whole30 Compliant Protein Powder Options:
---
Protein per serving: 25 g
This is a great option for a minimal ingredient egg-white protein. It's naturally low-carb and no-fat. Egg white protein has a complete essential amino acid profile, which promotes optimal recovery from workouts!
I like this specific egg white protein because they are cage-free chickens that are fed non-gmo feed. The eggs cooked and pasteurized.
Click here to snag Paleo Protein Pure Egg on Amazon!
---
Protein per serving: 15 g
This Hemp Protein Powder is a sustainable source of amino acids, fatty acids, protein, and edestin. One serving provides 15 grams of raw organic protein and 8 grams of fiber!
I love adding Hemp Protein to my smoothies!
Click here to snag Nutiva Organic Hemp Protein Powder on Amazon!
---
Protein per serving: 26 g
I like this protein powder because it's a mix of egg protein and grass-fed beef protein (from the beef itself, different than gelatin!)
The "Plain Naked" flavor is Whole30 approved, but the other flavors are NOT because they are sweetened with stevia.
Click here to snag PaleoPro Protein Powder on Amazon!
---
Yes, I'm serious. Cricket protein powder is Whole30 approved. I've seen Melissa Hartwig eating it before…
But I'm definitely not so bold.
Cricket contains twice as much protein as beef, as much calcium as milk, as much Vitamin B12 as salmon, and 17 amino acids, including Lysine.
Click here to snag Thailand Unique Cricket Protein Powder on Amazon, if you're into that!
---
As you know, I also LOVE Thrive Market, and they have some Whole30 compliant Protein Powders, too!
Click the link below to get 25% off and free shipping on your first Thrive Market order!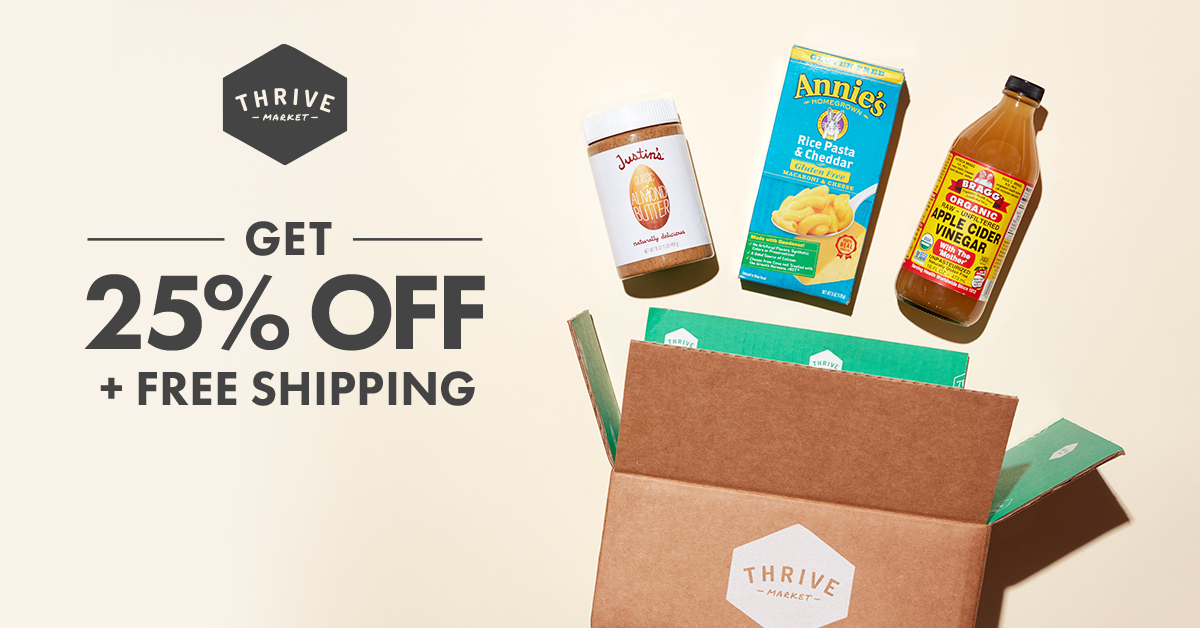 They carry Organic Bone Broth Protein and Grass Fed Collagen Peptides!
---
List of Whole30 Compliant Protein Powder Brands:
Do you have a favorite Whole30 Compliant Protein Powder that I didn't list here? Or a creative way to use them? Share below in the comments section!