I have absolutely loved talking with Sarah De La Torre, the maker of Messy Little Smiles Organic Lip Balms! Her story is incredible. Her heart for her son is what spurred the creation of these lip balms. She was kind enough to send me some, and I've been using them ever since! I love the smell and flavor of these lip balms. They're a little firmer than the store-bought kind because of the beeswax she uses, but I found if I keep it in my pocket, it's perfect and warm and goes right on! Read her story and be sure to get all the way to the bottom to see that I'm giving away her Cranberry Pomegranate Lip Balm! Visit her etsy shop to purchase these lip balms here, and our exclusive coupon below to get 10% off!
Could you tell us a little bit about your company and how you got started?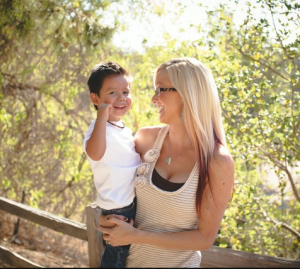 My adoptive son, Brandon, (that was placed with us out of foster care when he was 18 months old), was born with a little extra tissue under one side of his upper lip.
Since this makes his lip stick out a little farther than normal, it is always dried and chapped, especially in the mornings after he wakes up.
I would apply chapstick to his lips liberally throughout the day, to keep it from cracking, drying out, etc.. well one day after I caught him applying his OWN amount of chapstick, (and licking it), I actually took the time to read the back label. Talk about fine print. literally.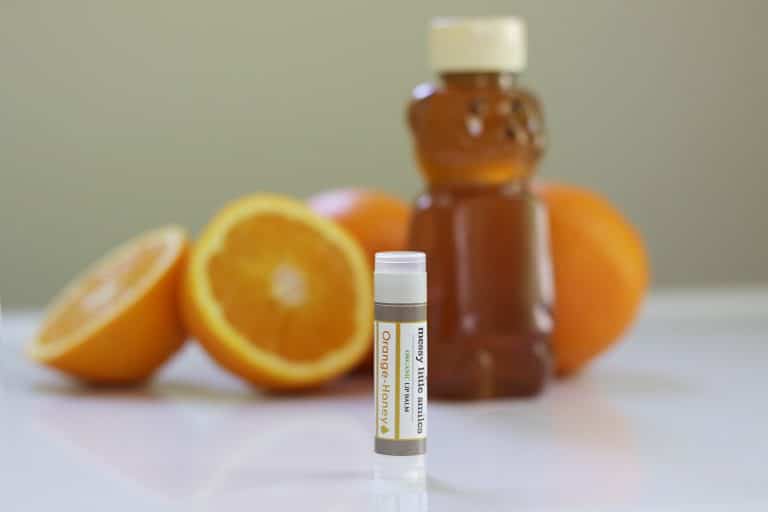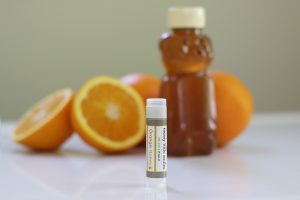 Things like "contact a doctor before use", and "keep away from children" are written on the back, along with all kinds of words you can't even pronounce.
This pushed me in full motion to start checking the labels of all of our home products. I had already switched to all organic foods, snacks, soaps, shampoos and detergents… but this little incident placed the idea in my head, that I should probably look into buying or making my own organic lip balm for my son.
He has a lot of little friends whose parents were also interested in my new homemade product. One thing led to another and here we are, with our homemade, home-based business, "Messy Little Smiles" organic lip balm.
The name of our business was also inspired by my son. We spend many mornings sipping on smoothies and fresh pressed veggie juice. So naturally, we have nothing but photos of all his messy little smiles. And now I know his lips are protected with something that will not harm him in any way. In fact, since our lip balm contains organic coconut oil and organic shae butter, it also acts as a sunscreen.
This results in approximately 12 spf and that's without all of the toxic ingredients that most Sunscreens have now days.
Moral of the story: always check the label.
Do you have any experience with clean eating or the Paleo diet and way of life?
Yes! I went through a very strict Paleo diet for 5 months straight at the beginning of 2013. I also did P90X videos or Insanity videos 5 days a week for 3 of those 5 months. I have never felt better than when I was on that diet! I had "Juvenile Rheumatoid Arthritis" as a child and I still have joint issues occasionally because of it. While eating Paleo, I was off of Dairy foods and drinks, and ALL of my arthritis issues completely disappeared! Not to mention, I got pregnant, after "trying" for about 4 years. of course by then we were being placed with our adorable adopted son, so I got 2 kids within 6 months, and now my life is crazy… but I truly believe in eating whole foods and changing lifestyles!
Even though life has become a little crazy with our Adopted son and Biological surprise Daughter arriving within 6 months of each other… We still try SO hard to stick to our Paleo and Clean Eating way of life. We spend many mornings making green smoothies, or pancakes made from almond flour and bananas or Paleo pumpkin muffins. My favorite go-to meal to make is an array of vegetables, scrambled with a ton of range free, organic eggs. its quick and easy and toddler approved!
Tell us a little bit about yourself: your family, your hobbies, your passions, your activities…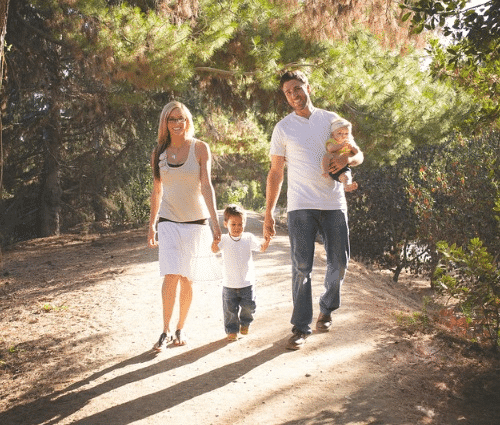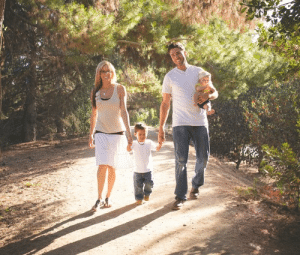 My husband and I met when we were 18 years old (11yrs ago!) in college. I thought he was the hottest guy I had ever seen but I was just a little shy thing straight out of the homeschooled way of life, and he was the most popular chick-magnet on his track team. We got to talking and became best friends within a few weeks and… the rest is history! He works and half owns a Hauling business that his dad started 30 years ago. It's not his favorite thing to do, but it pays the bills. It also allowed us to get married young. We got married at 21 yrs old and have been on our own ever since! I've been a Registered Dental Assistant the entire time, up until last July when we were placed with our Adopted Son, Brandon. He is the light of our lives and the funniest little guy I've ever met! Our surprise baby, Journey, keeps me on my toes all day long.
Through this process we have found a strong passion for Adoption and hope to adopt many more children from LA County in the future. Our hobbies include lots of family get-togethers, movie nights, friends, bbq's and sometimes Disneyland. I also have always been crazy about horses and I have one stabled a little ways away from us, so I try to go see him a few times a week. My son LOVES going with me and playing in the dirt.
What is important to you in how you source your materials?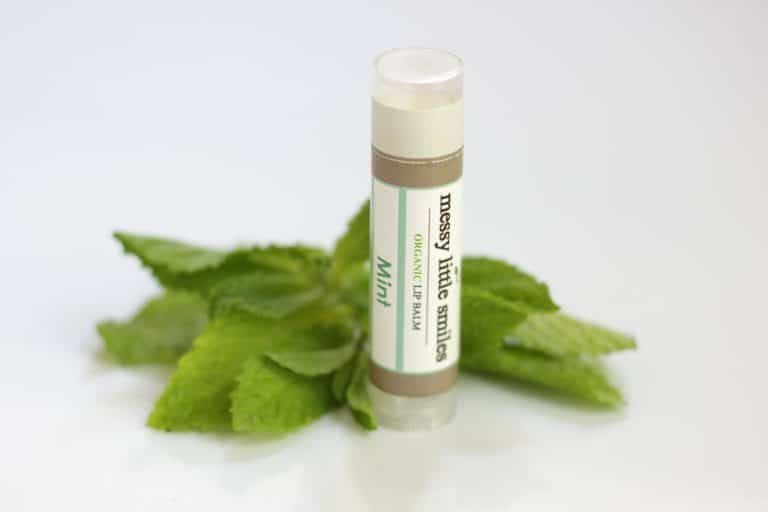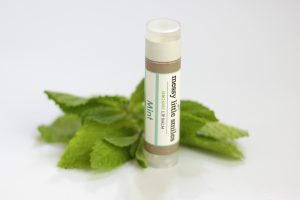 I am very careful about providing the best Organic sources and ingredients possible for my product. I watched WAY too many documentaries about GMOs and toxins during my last 3 weeks of pregnancy haha. We try our best to buy products and snacks, foods, etc, that are GMO free for us and our babies. My mom had breast cancer a few years ago and she decided to go mostly the "holistic" way of treatment after her mastectomy.
After researching EVERYTHING cancer related, I realized, we seriously ARE what we eat! We can either fix the sickness or feed it. It's up to our diet and lifestyle. I chose to make Organic lip balm for my son because he's a toddler and he kind of licks the chapstick. Have you ever read the label on a chapstick tube? yikes!
What is your favorite part of your job?
I think the best part of my job so far, has been meeting so many amazing people all over the US, Japan and in Australia! My customers have become friends and I love hearing how life is on the other side of the world.
I also love spending time on each and every package while I get ready to ship the Lip Balms. I know there is nothing better than receiving a personalized package in the mail, and I like to imagine my customers smiling when they open them. I also absolutely love when they give me feed back on my product, especially their fun photos on instagram!
Has there ever been a customer review or interaction that especially brightened your day?
Every day! Every single day I have a customer interaction that makes me smile and just want to do better. I have met the sweetest people! I have one customer in Puerto Rico that found out I love strong coffee, so she is sending me the strongest she can find from over there, and I am SO excited!
I also chat with a customer in Australia a few times a week online. I've always wanted to go there, and she has always wanted to come here, so it's special for both of us.  I want to have one big coffee date with all of these amazing ladies! 🙂
Do you want to win a FREE Messy Little Smiles Lip Balm? Check my instagram feed (@oliveyouwhole) to enter the giveaway!
Or use this Etsy Coupon Code exclusive to Olive You Whole readers to get 10% off Messy Little Smiles Organic Lip Balms: CLEANLIFE. This code includes the new fall flavors as well. Visit her etsy shop to redeem this coupon!