You will quickly find out that chicken is by far my favorite meat of choice… It's easy to make, and after being a vegetarian for four years, it's a good gateway meat 🙂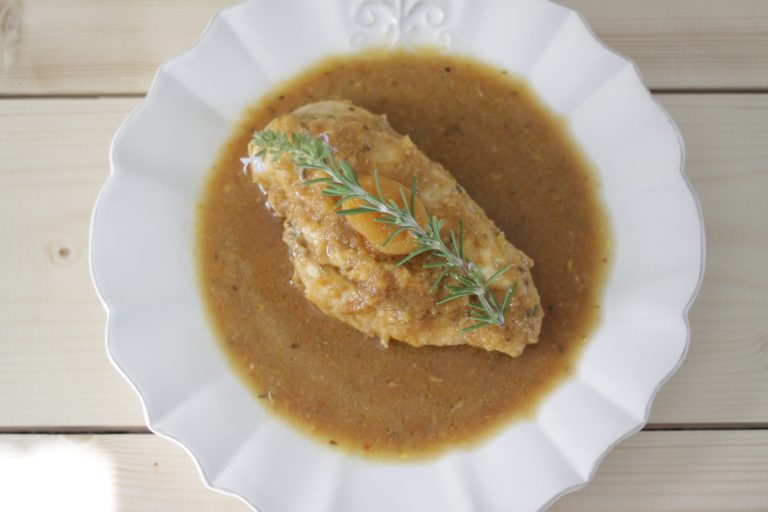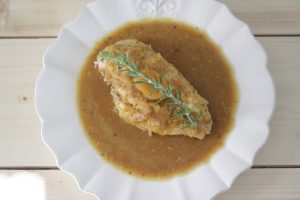 I happened to have lots of dried apricots and lots of chicken one day, and just threw a bunch of stuff in a food processor, and vióla! This delicious recipe was born. I made it with the intention that it would be both Paleo and Whole30 friendly.  Some people think that means you sacrifice flavor, but when my husband and I tried this chicken, we both decided it's the best chicken (including non-paleo varieties!) that we've EVER had. It is so tender, and the flavor is unreal good (if I do say so myself ;).
This could easily be turned into a slow-cooker recipe: just combine the sauce ingredients and pour it into the slow cooker, put the meat on top, and stir it around to coat the chicken. Cook on low for 6-8 hours, and the chicken will be falling apart it will be so tender!
Finally for the recipe, now that you're dying to have it!
Print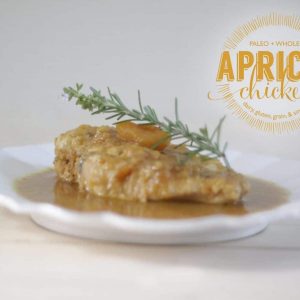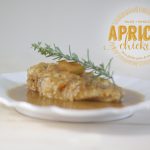 Paleo Apricot Chicken Recipe
---
2

–

4

pounds chicken (breasts or thighs)

16 oz

apricots (roughly

2 1/4

c)

1/2

c water

1/2

c balsamic vinegar

1/4

c olive oil

1

T rosemary

2

cloves garlic

2

t salt + pepper to taste
---
Instructions
Blend all ingredients except the chicken together until smooth. I have a 9-cup food processor, and I had to do it in 2 batches to avoid splashing. If you're one of the lucky ones out there with a high tech blender like a Vitamix, I would use it for this recipe.
Pour the sauce into a large saucepan. Place the chicken on top, and stir slightly to coat the chicken.
Cook on medium high for 2-3 minutes to brown one side.
Flip the chicken, put a lid on the pot (important!!) and turn down the stove top to medium low and cook for 10 minutes.
Turn the stovetop off but keep the lid on for 10 more minutes- NO peeking!
Once it's done, stir the sauce. This is your gracy/ sauce for your chicken. Serve each breast with a generous portion of the sauce.
Enjoy!
Print this recipe card at home!
Save the below images and they'll print perfectly on 3×5 index cards!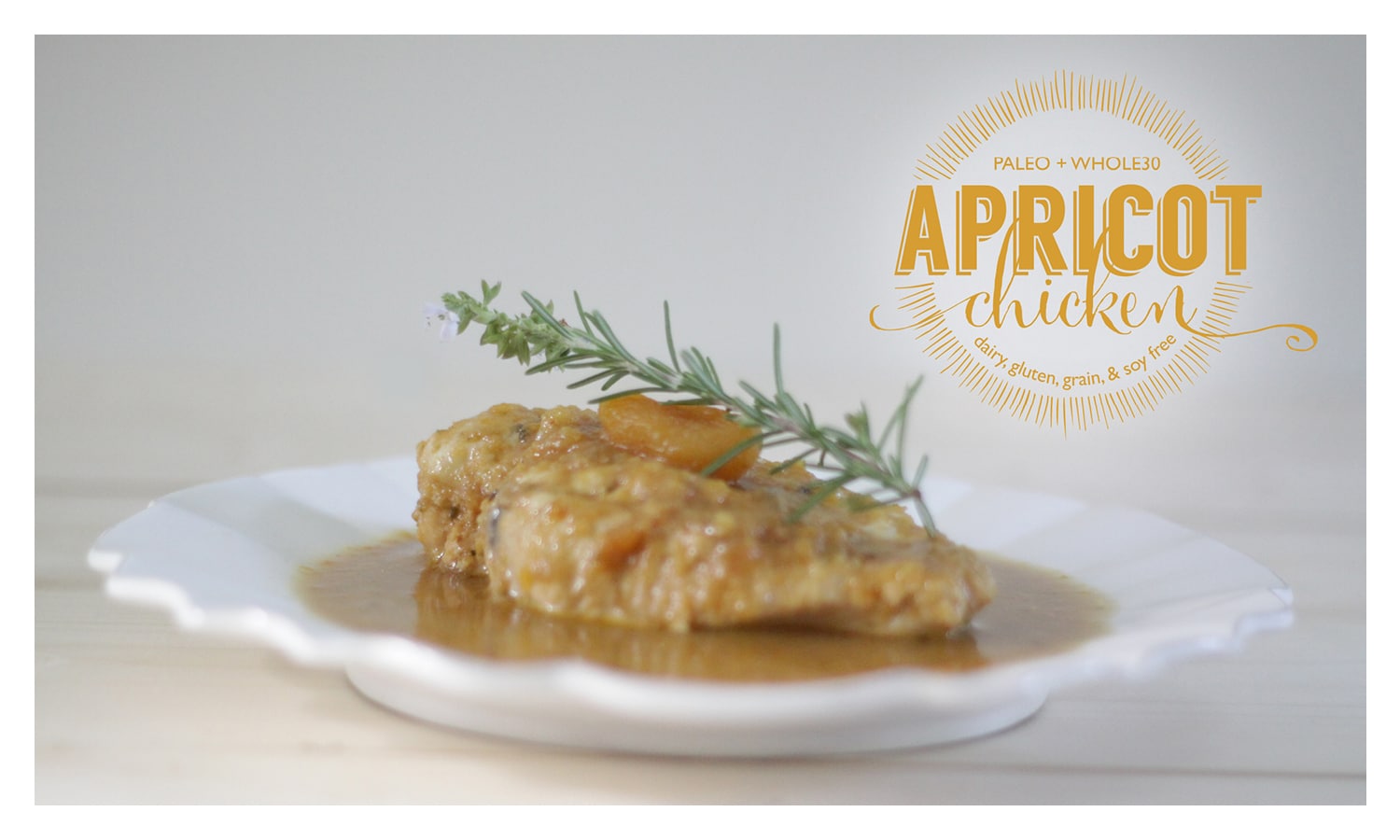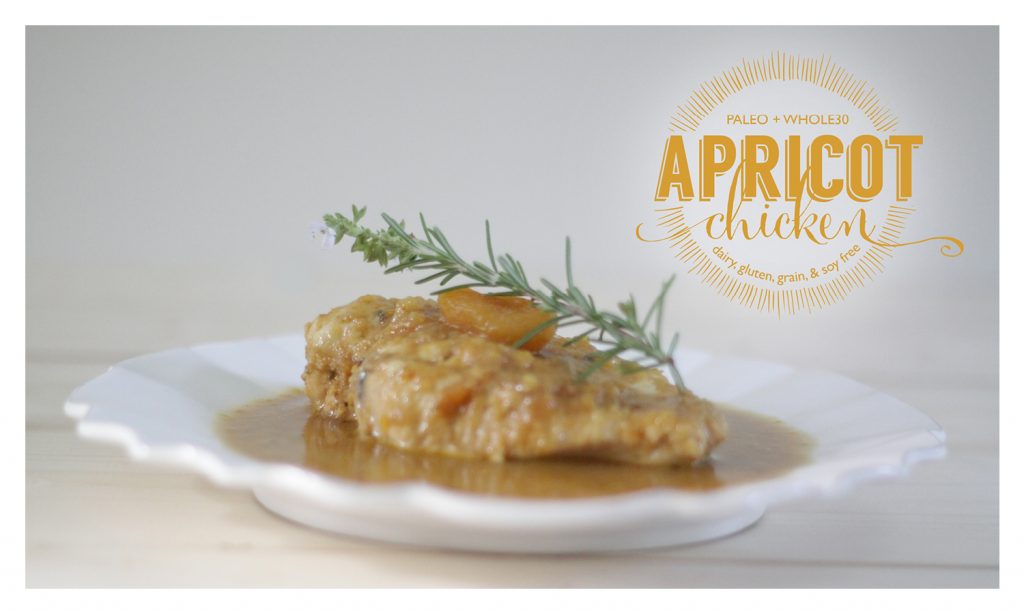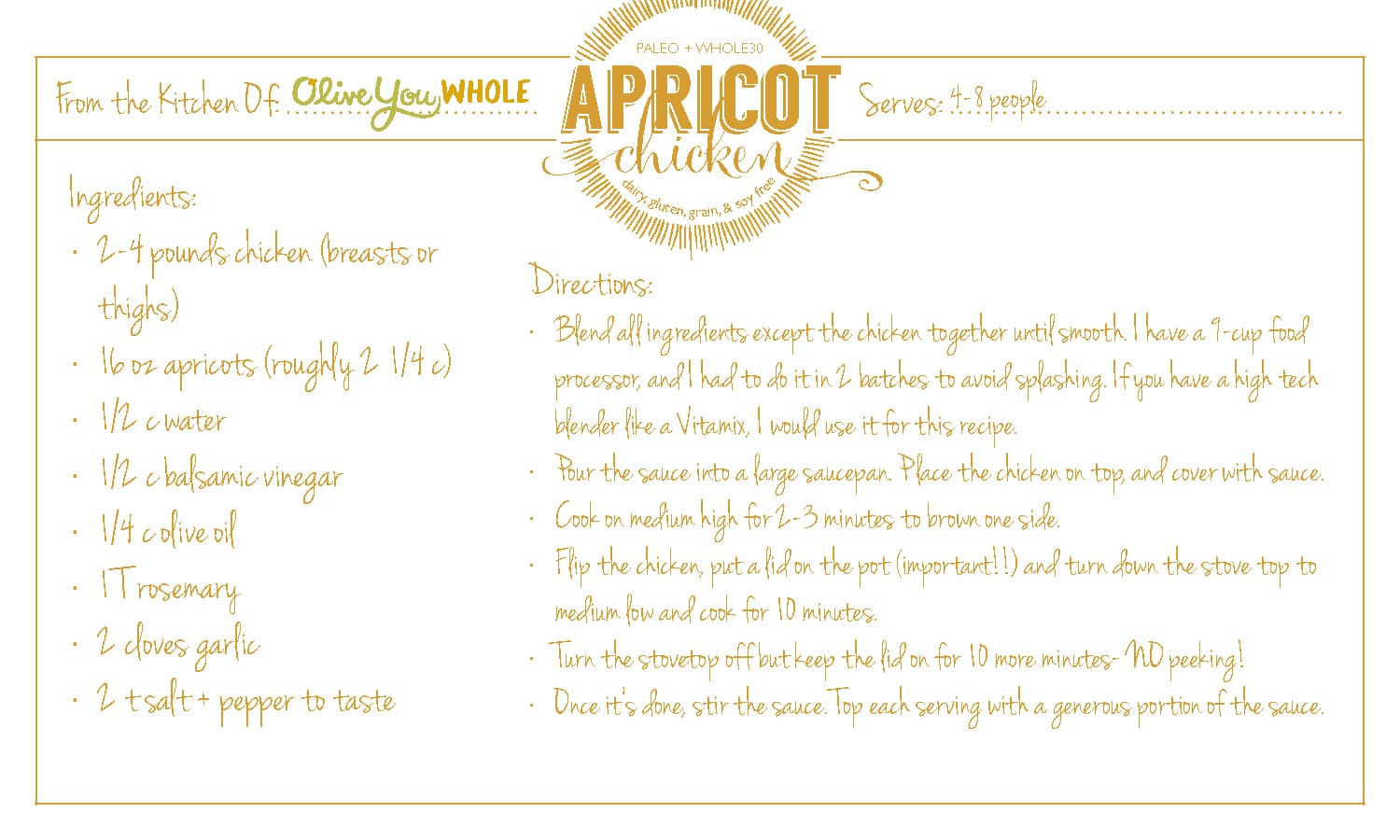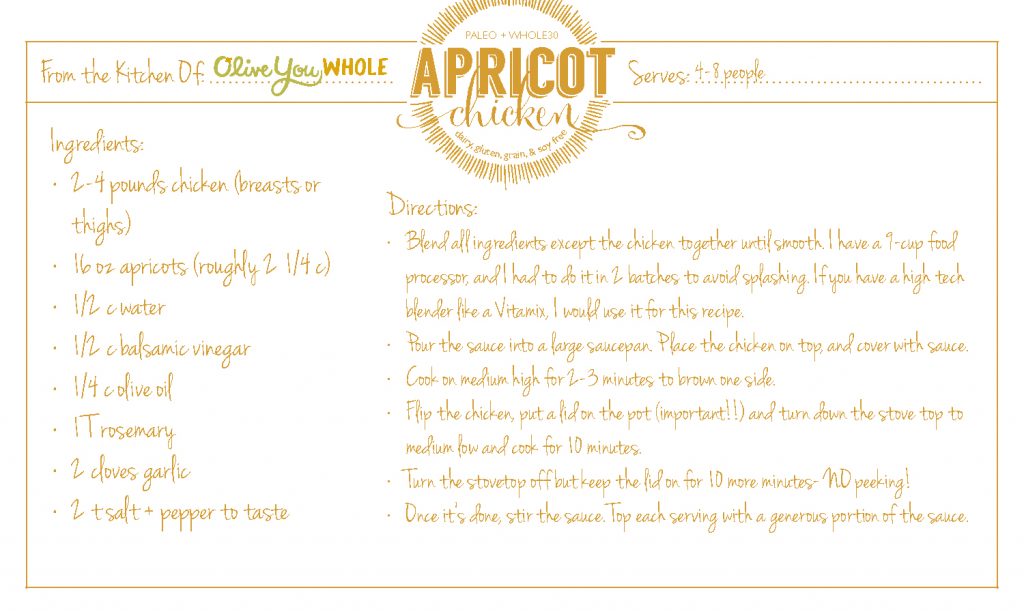 Pin this image!