06.28.2017
Since I'm from Nashville, I get asked a lot what are the best Things to Do in Nashville?? Since that would be way to long of a post, I'm going to divide up my Nashville Travel Tips into neighborhoods. We're starting with my favorite neighborhood, which has exploded in the last 5 years!
Things to Do in Nashville's 12 South Neighborhood

Frothy Monkey is one of the coffee shops I first started frequenting when I was a wee little high schooler living in Nashville… It's crazy how much 12 South has changed all around it!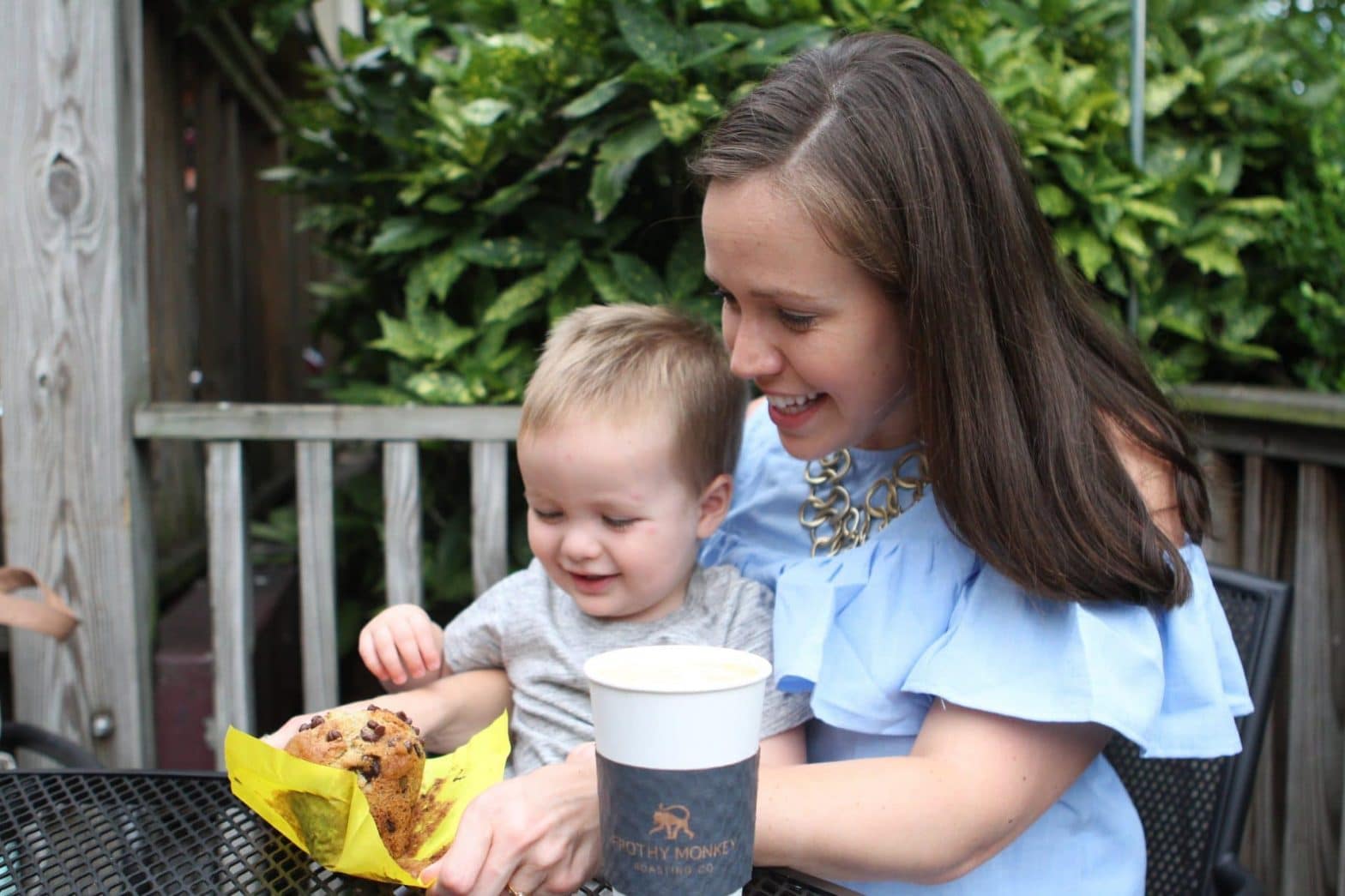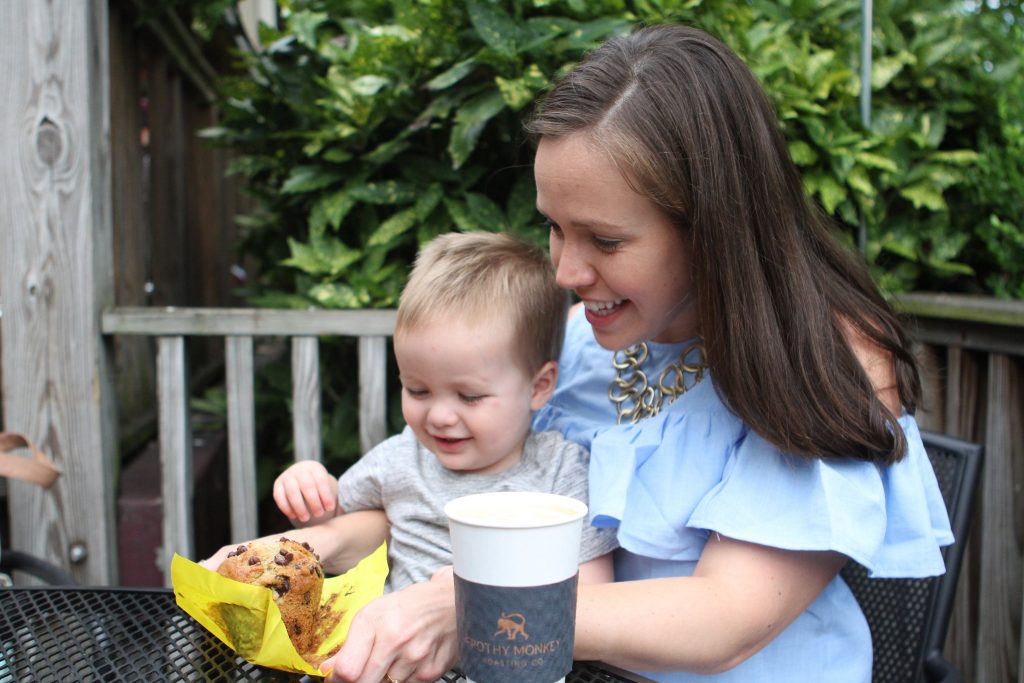 I scoped out Paleo options while I was there this time! While it's not strictly Paleo, they did have a gluten free chocolate chip muffin! He did say there was dairy in it when I asked, but no gluten. It's good to know Frothy Monkey has gluten free options!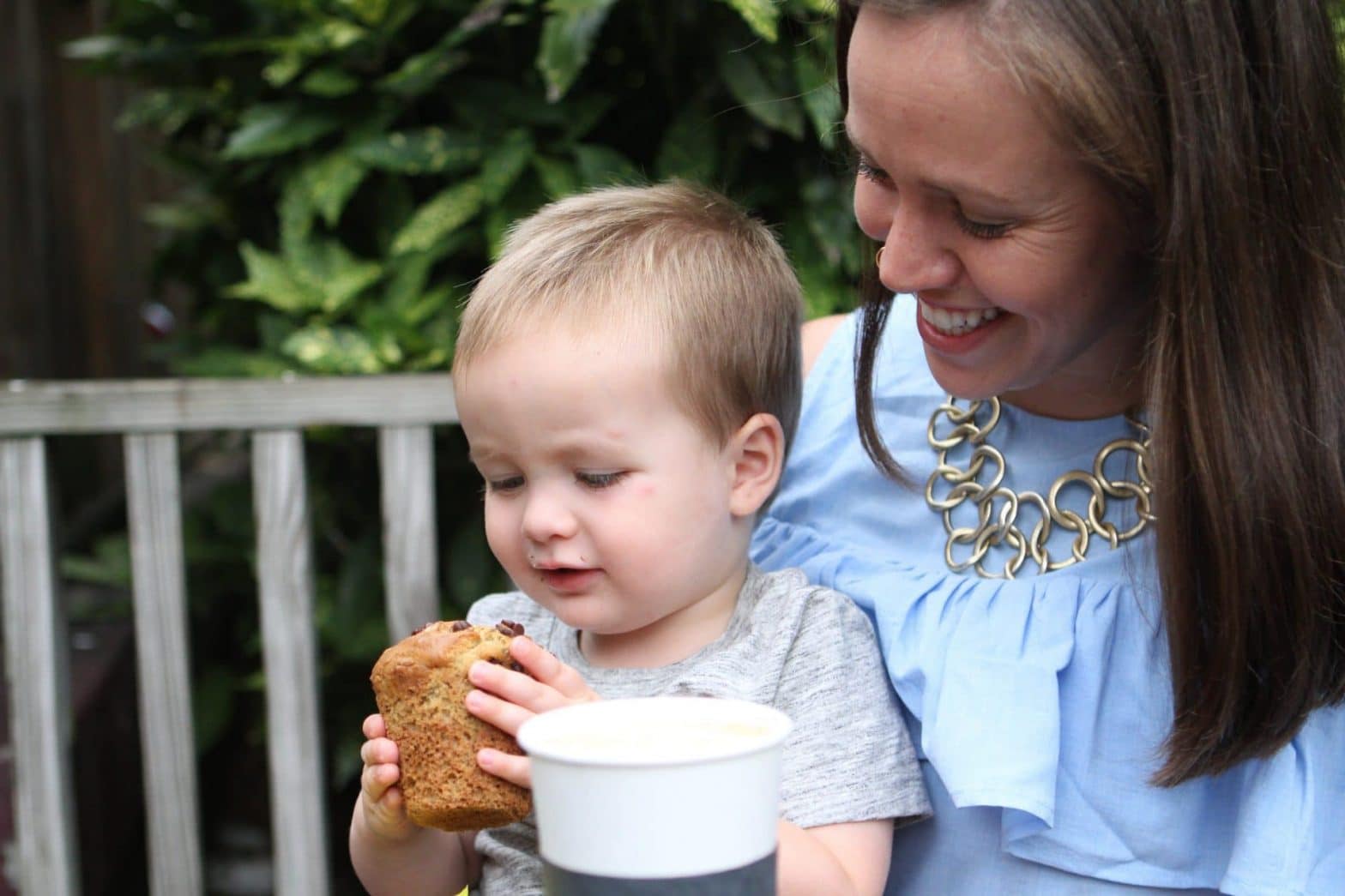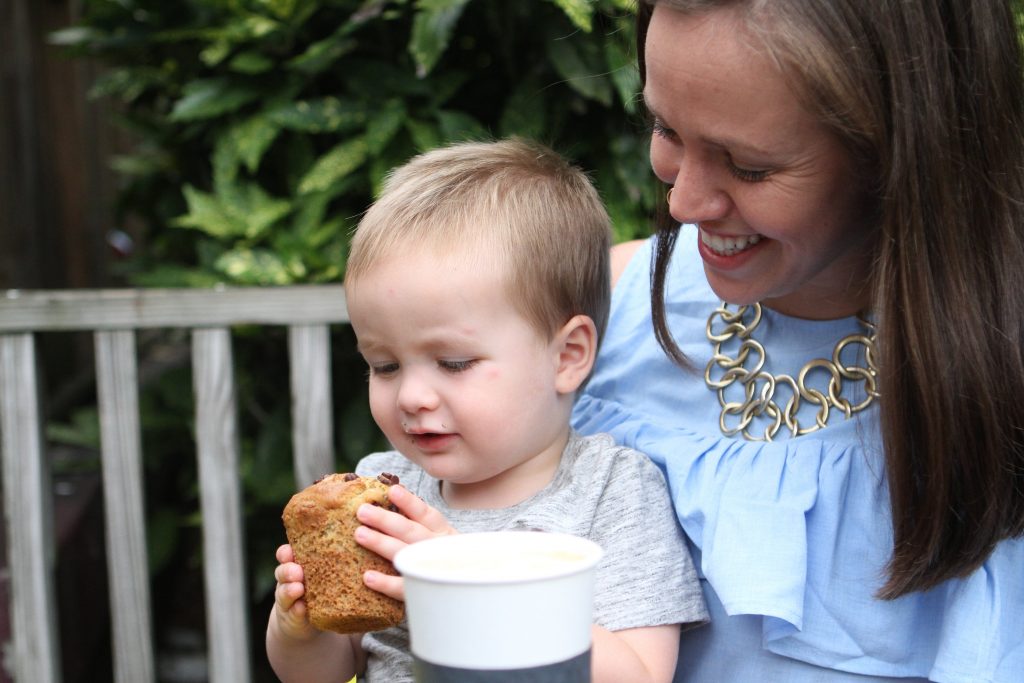 Both the kiddos LOVED Frothy Monkey's gluten free chocolate chip muffin. Just look at Owen's face!! If you need a strictly paleo option, keep reading! 😉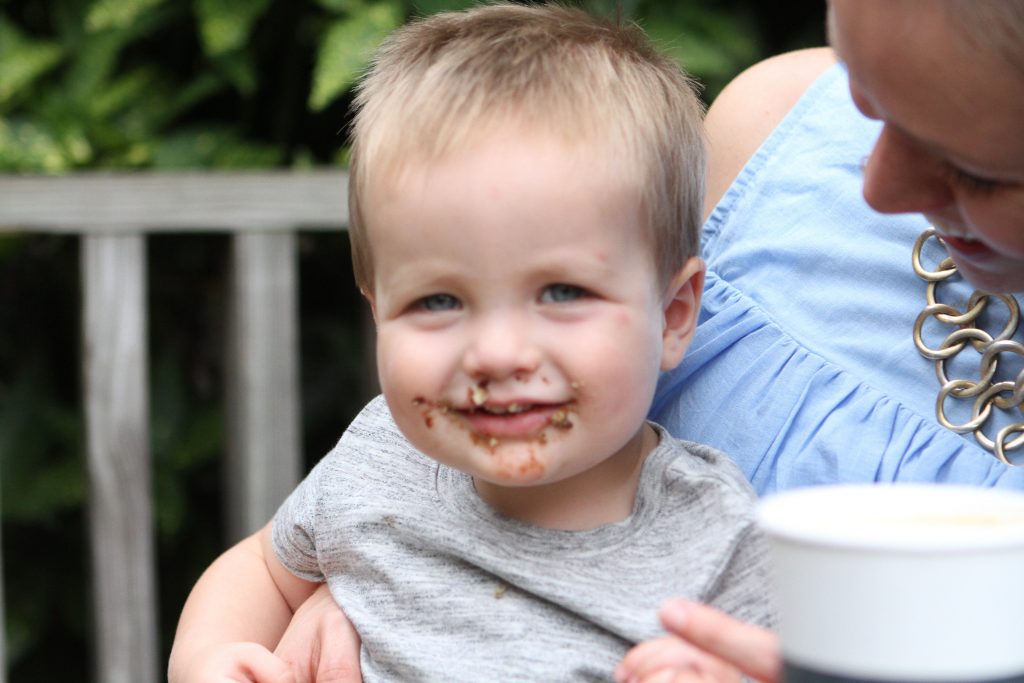 Frothy Monkey does have an almond milk latté, but it has sugar in it. It wouldn't be Whole30 approved, but if you're ok with a little added sugar, it would be a good dairy free option!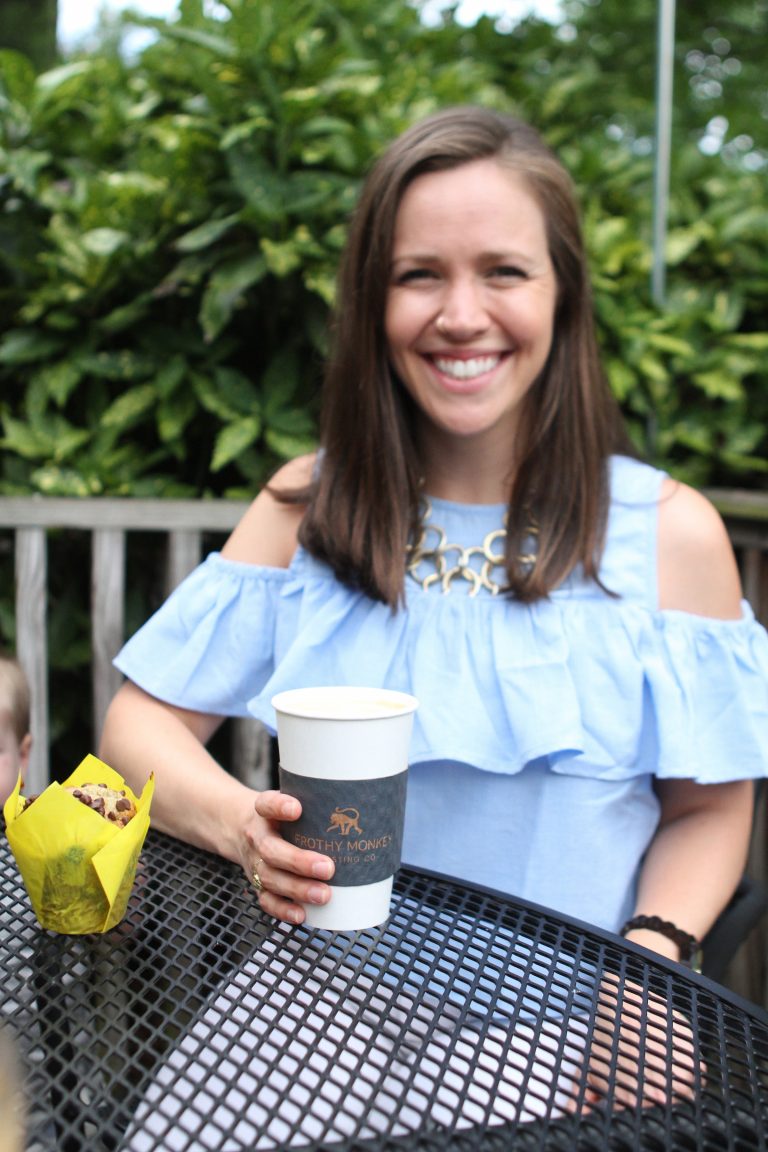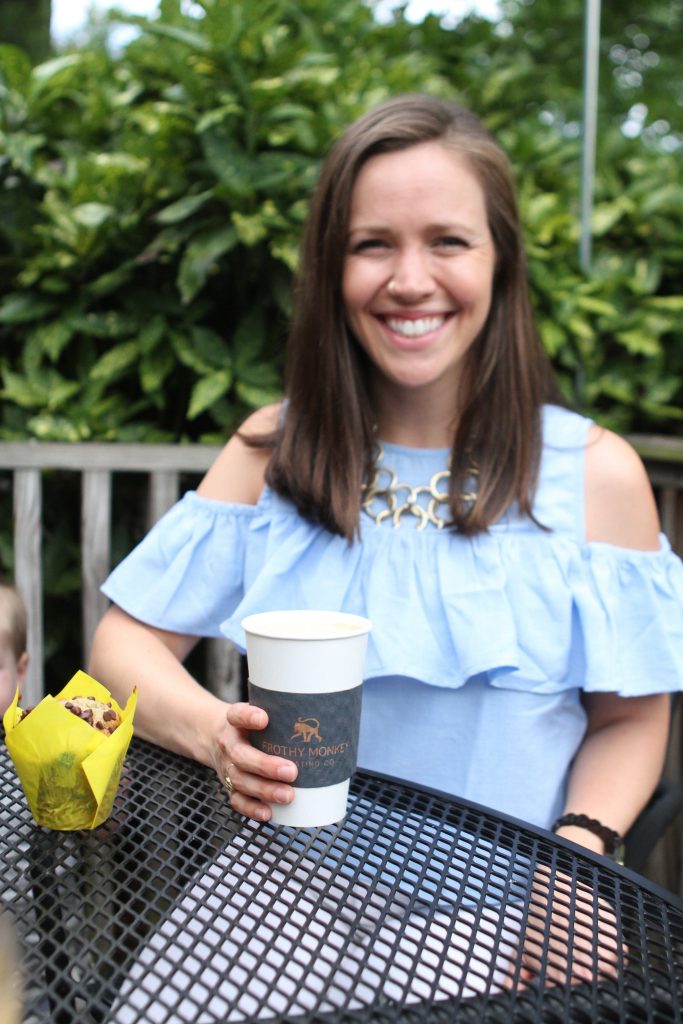 I forgot to ask for it iced, and on this Nashville June day, you better believe I got it iced PRONTO. It was delicious both ways!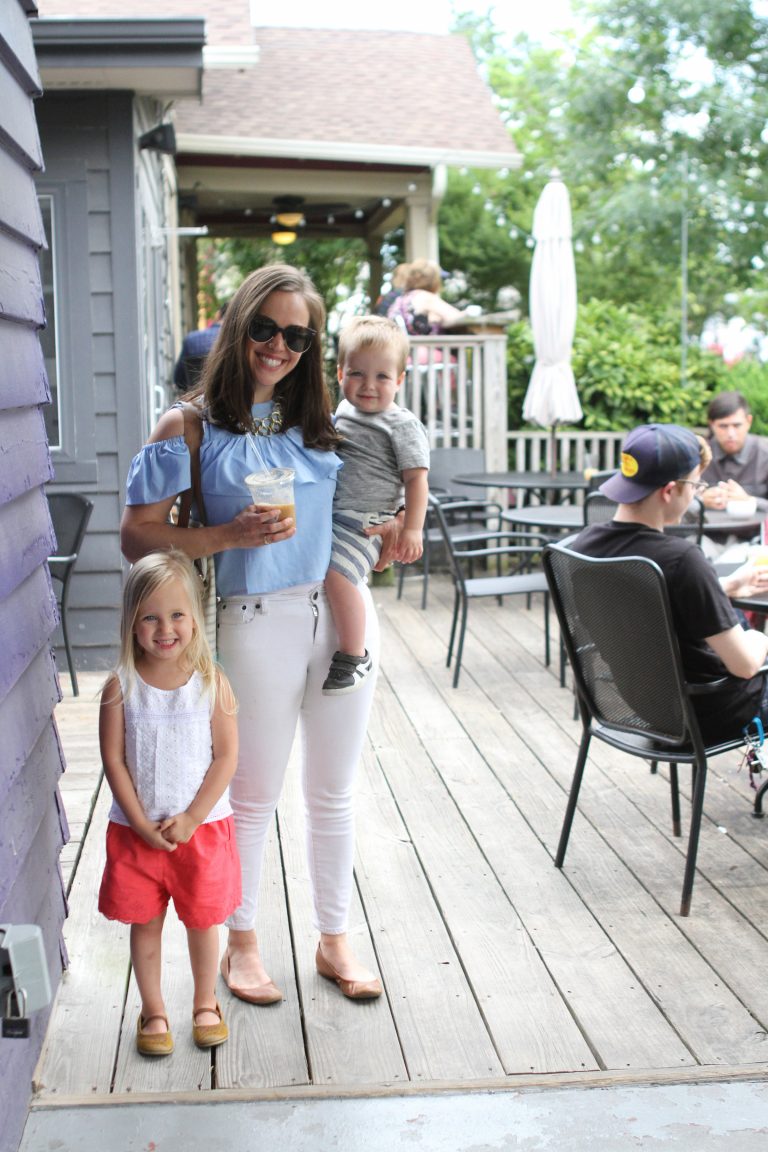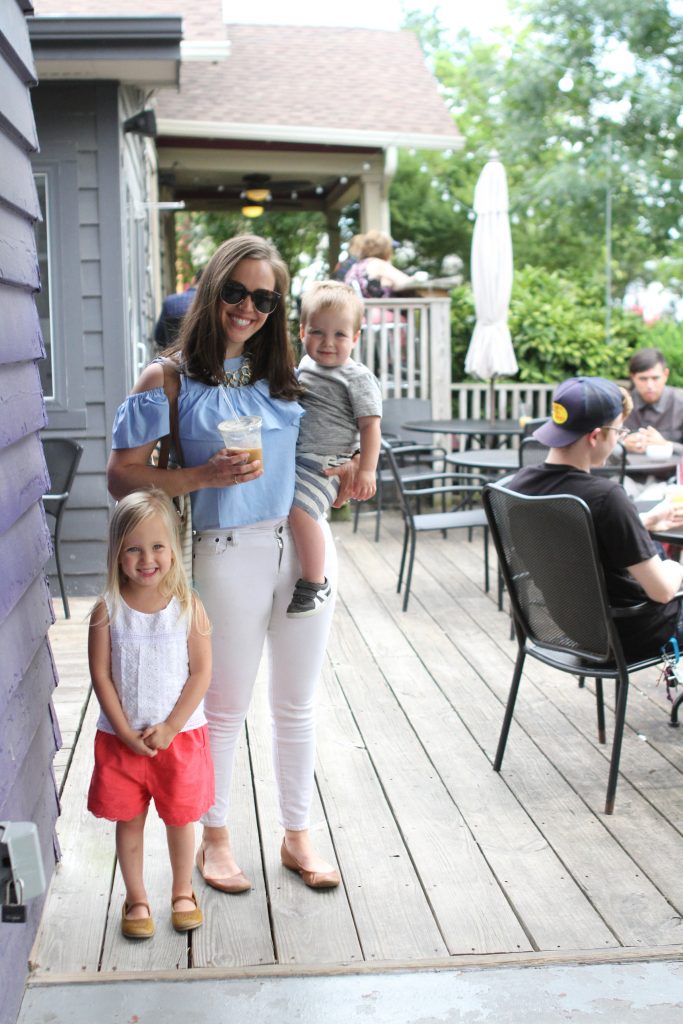 Owen may or may not have had a sip…. Am I a terrible mom? 😉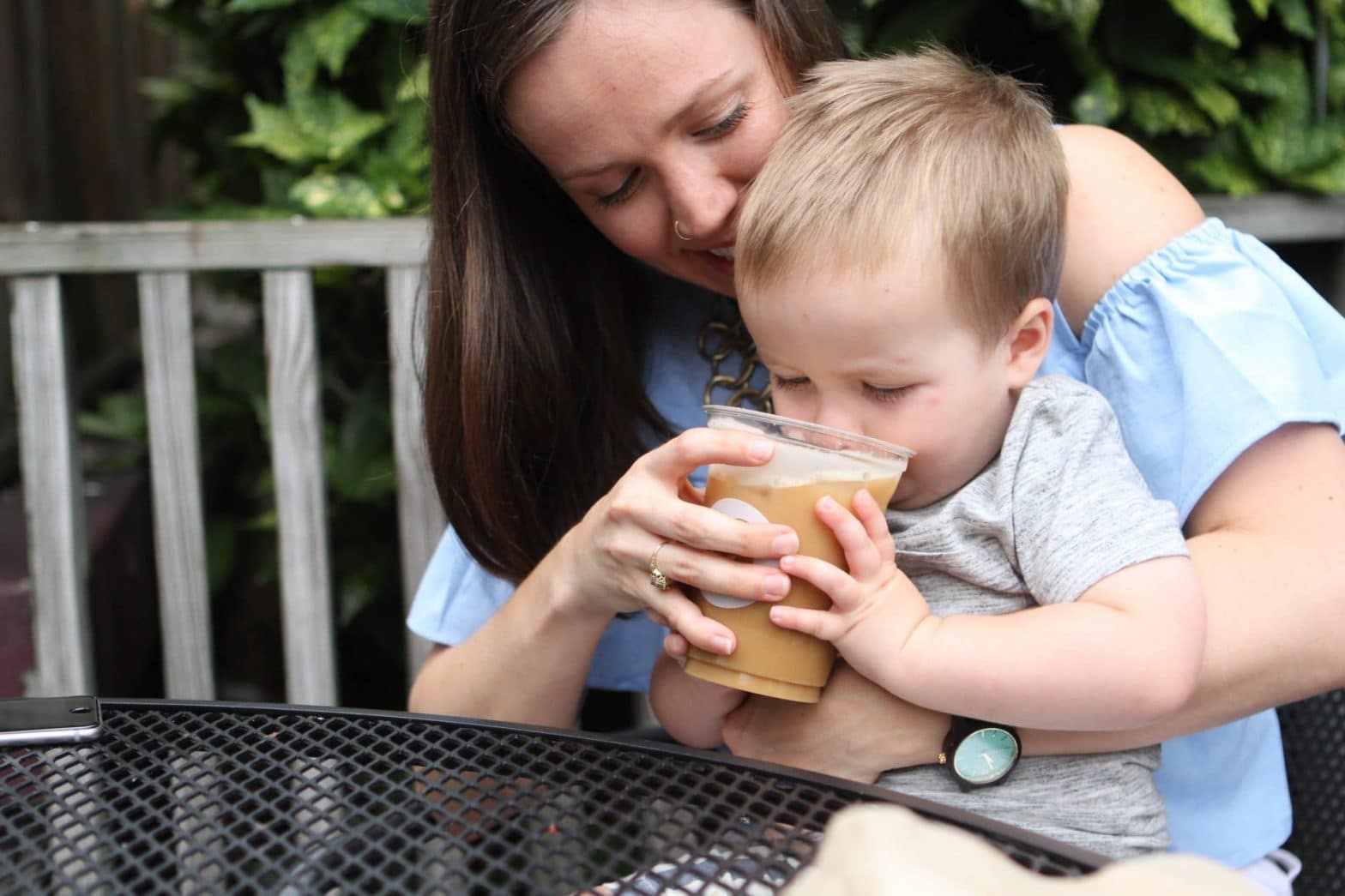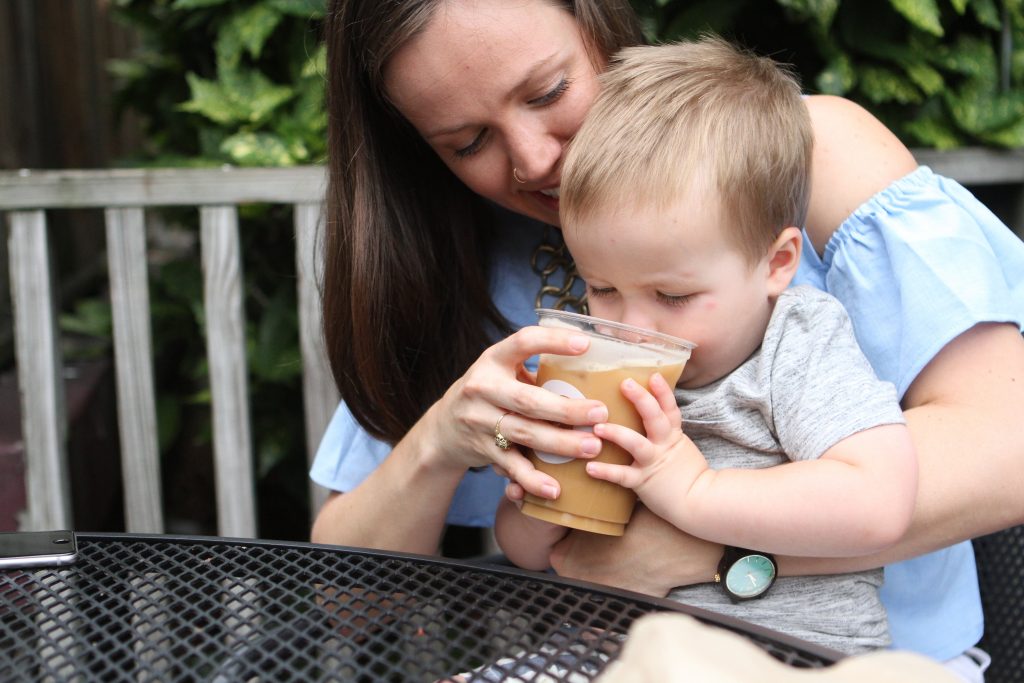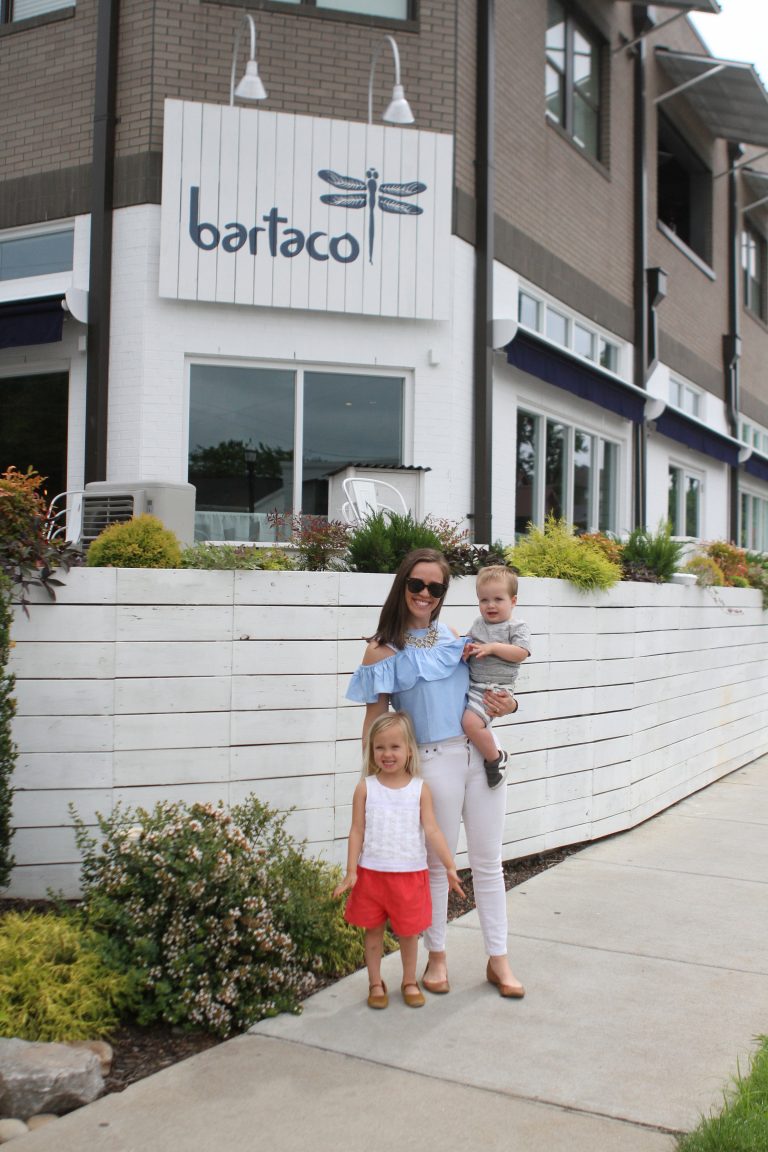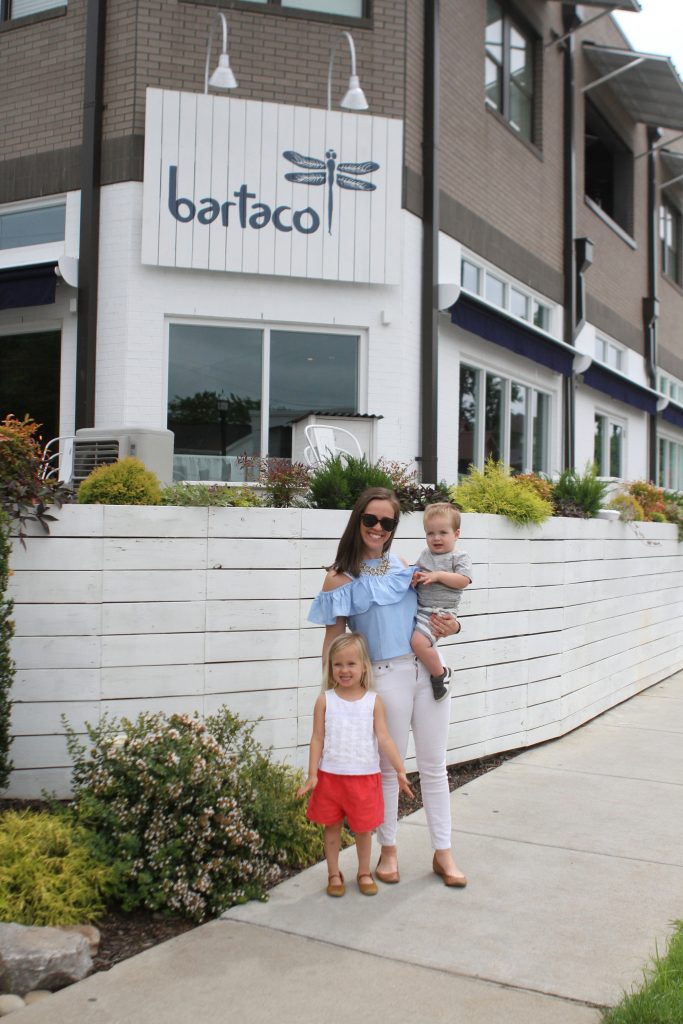 bartaco started in Connecticut, and its concept has quickly spread. They now have locations in Connecticut, Florida, Georgia (yay!), New York, North Carolina, Tennessee, and Virginia. If you're even remotely close to one of their restaurants, it's absolutely worth the drive!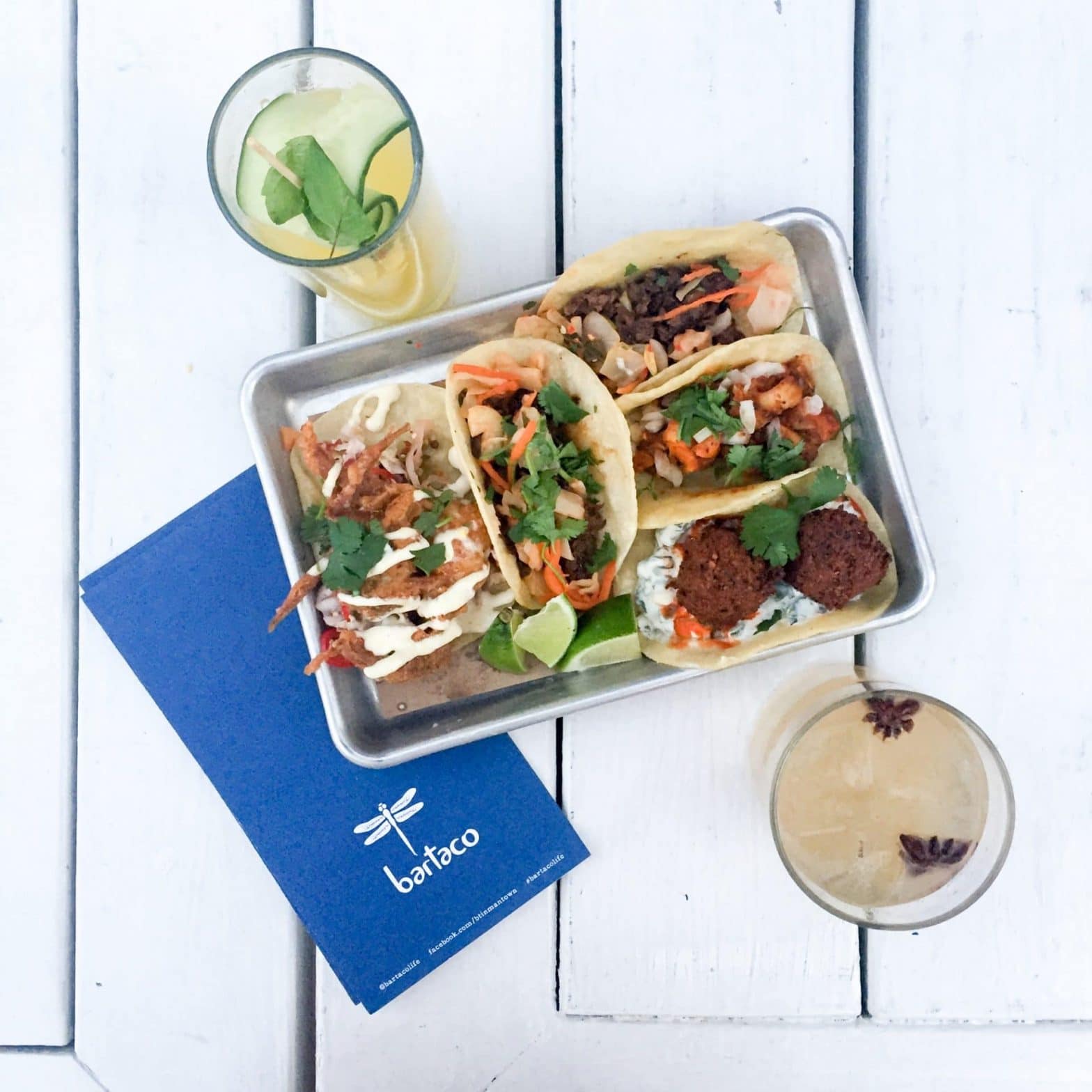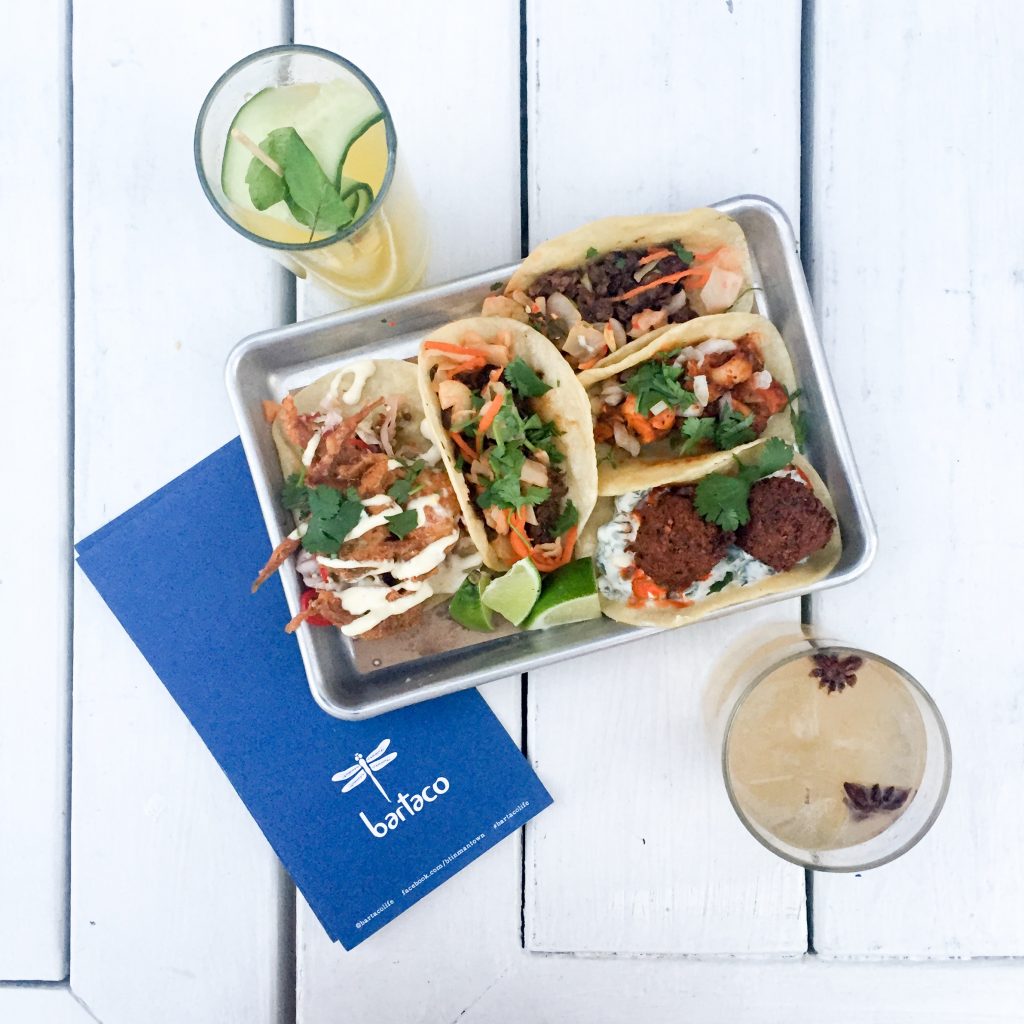 With a tagline like "tacos + tequila," you know you're in the right place! bartaco is inspired by beach culture in brazil, uruguay, and southern California. You walk in and you feel at home, like you're apart of something bigger than yourself. And they have food for the health conscious! Every single one of their tacos can be served on a bibb lettuce "tortilla."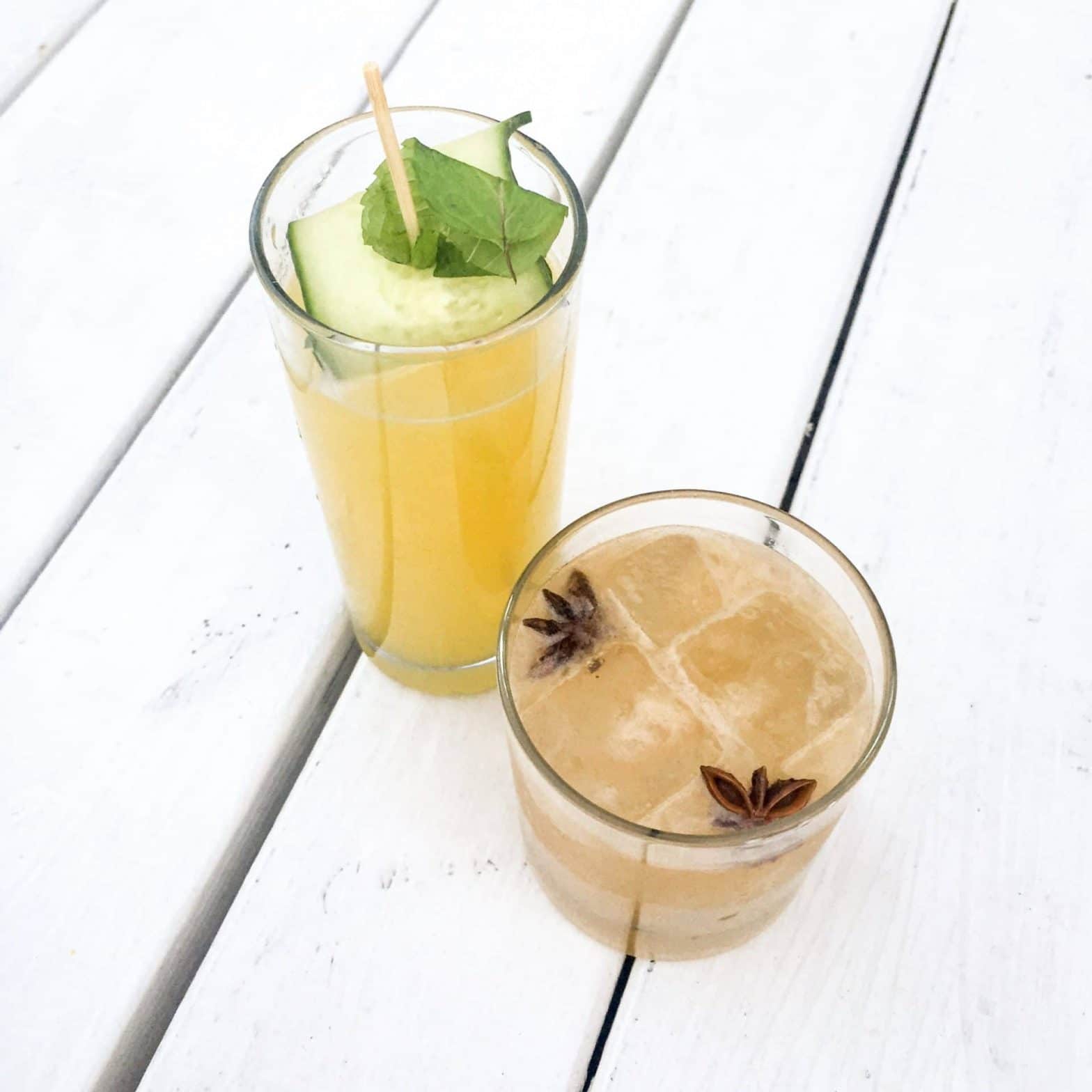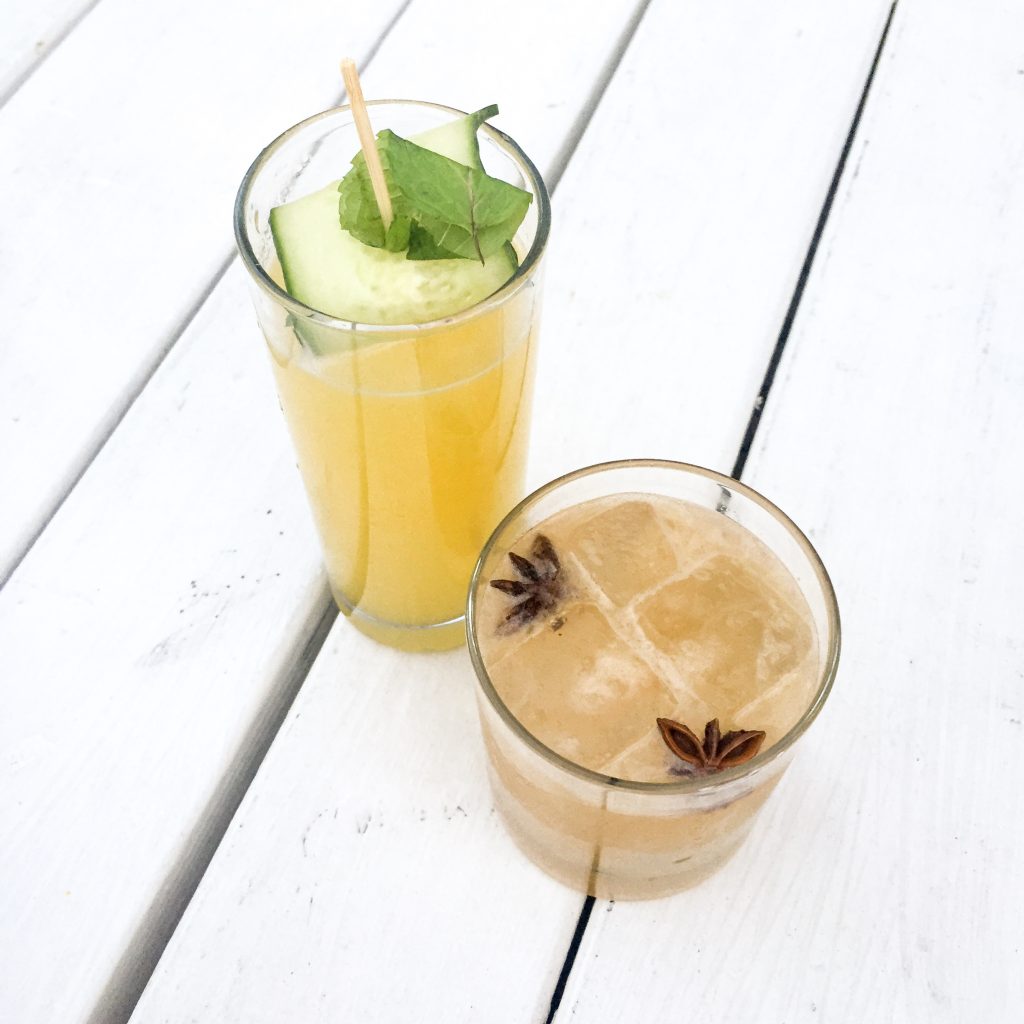 My favorite food at bartaco:
port chester reviver:

martin miller's gin + cucumber + mint + mango nectar + lime juice (pictured above: it's SO refreshing!)

Guac + Chips
Sesame Ribeye taco
Falafel Taco
Sesame Ribeye Rice Bowl
Fried Plantains with a ranch dipping sauce
Street Corn (secret: I love it off the cob- they'll do it for you, just ask!)
Pork Tamales
Spiced Chocolate Pudding
And, I'm going to let you in on a little bartaco secret:
They have bartaco secrets: menu items you have to know about to order! They had me share a secret on Instagram in April: the Chai Mezcalita, pictured above. There's also a lobster taco and a fried, soft shelled crab taco. You literally see the entire crab. So be sure to ask your waiter if there are any new and delicious bartaco secrets on the menu while you're there!


Draper James is Reese Witherspoon's lifestyle brand… and it has a shop right in the middle of 12th Avenue South in Nashville. When we walked in, the sweet sales associate said "Would y'all like some iced tea while you shop?" Why yes, thank you! I feel right at home!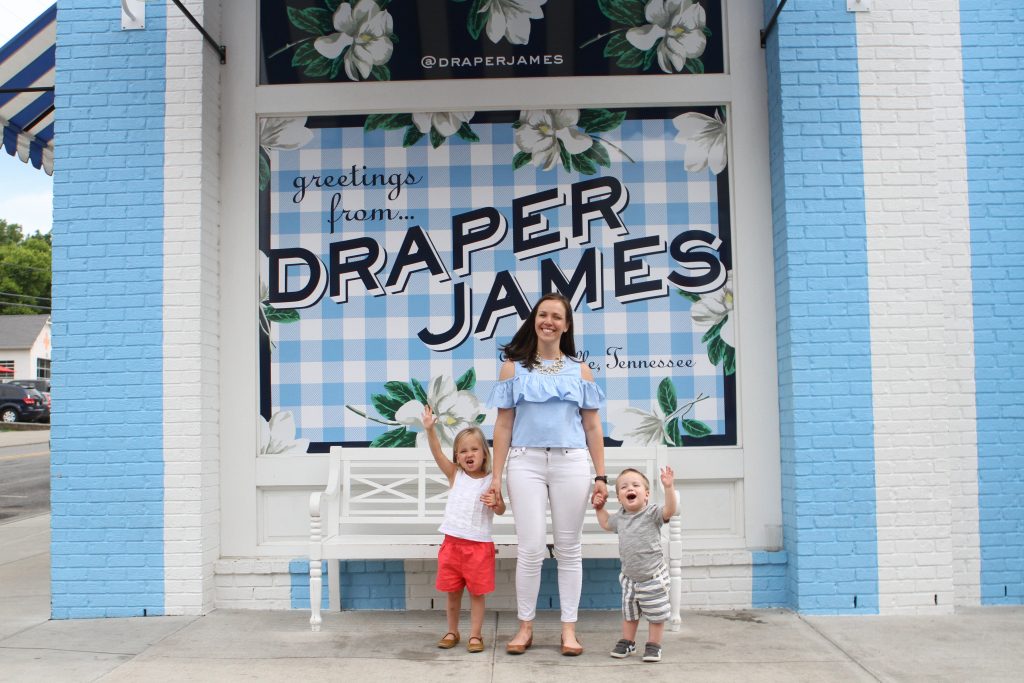 This brand is all about Southern Charm. How to be stylish, embrace Southern style, and bring beauty into every corner of the home. You definitely have to shop here when you're in Nashville!

Two words for you: Paleo. Donuts.
These are a list of their Paleo flavors (although call the store before you go, because they're ever changing!)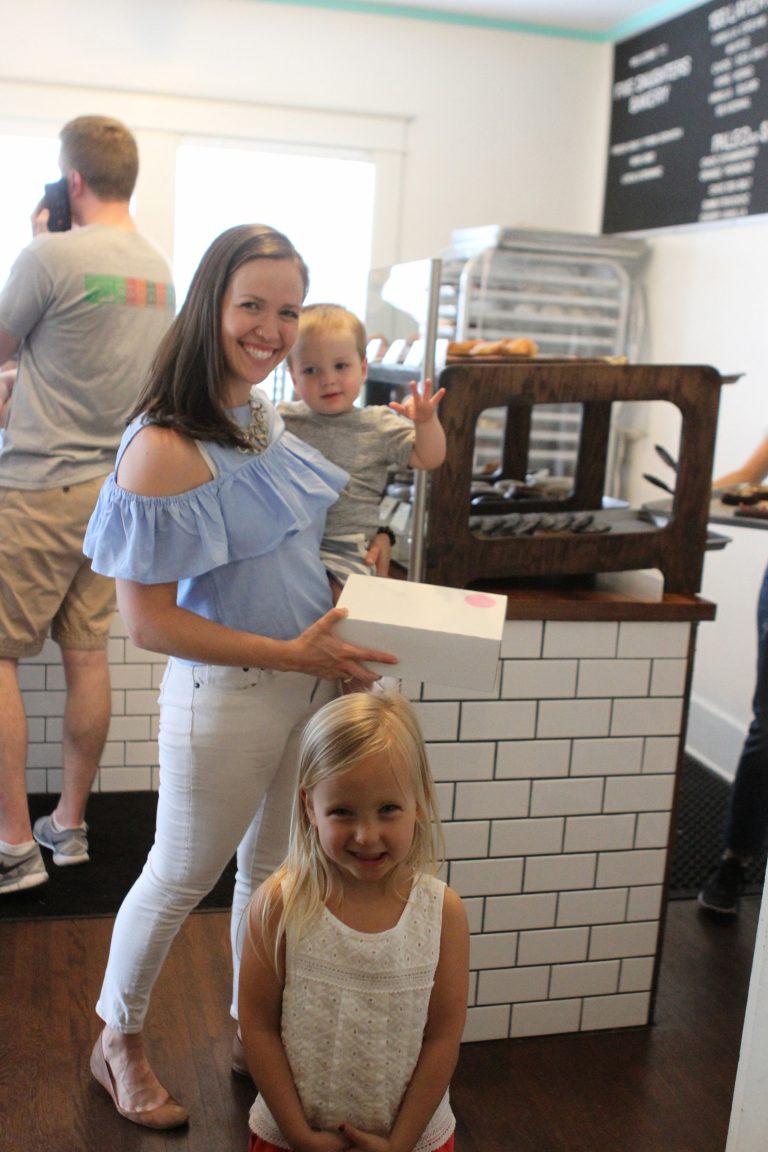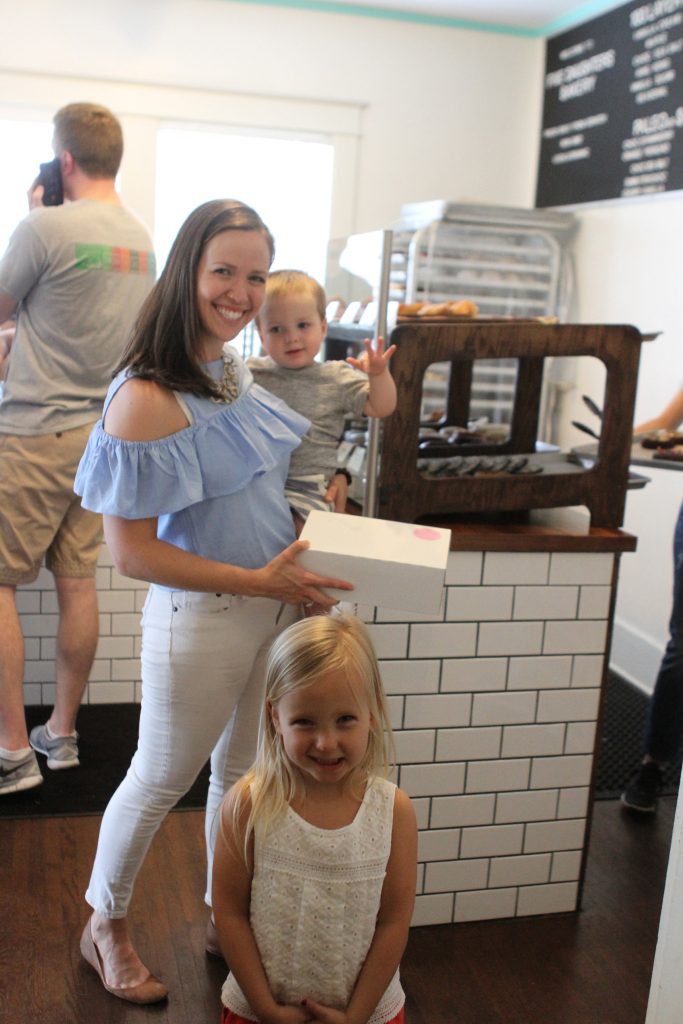 June 2017 Five Daughters Bakery Paleo Flavors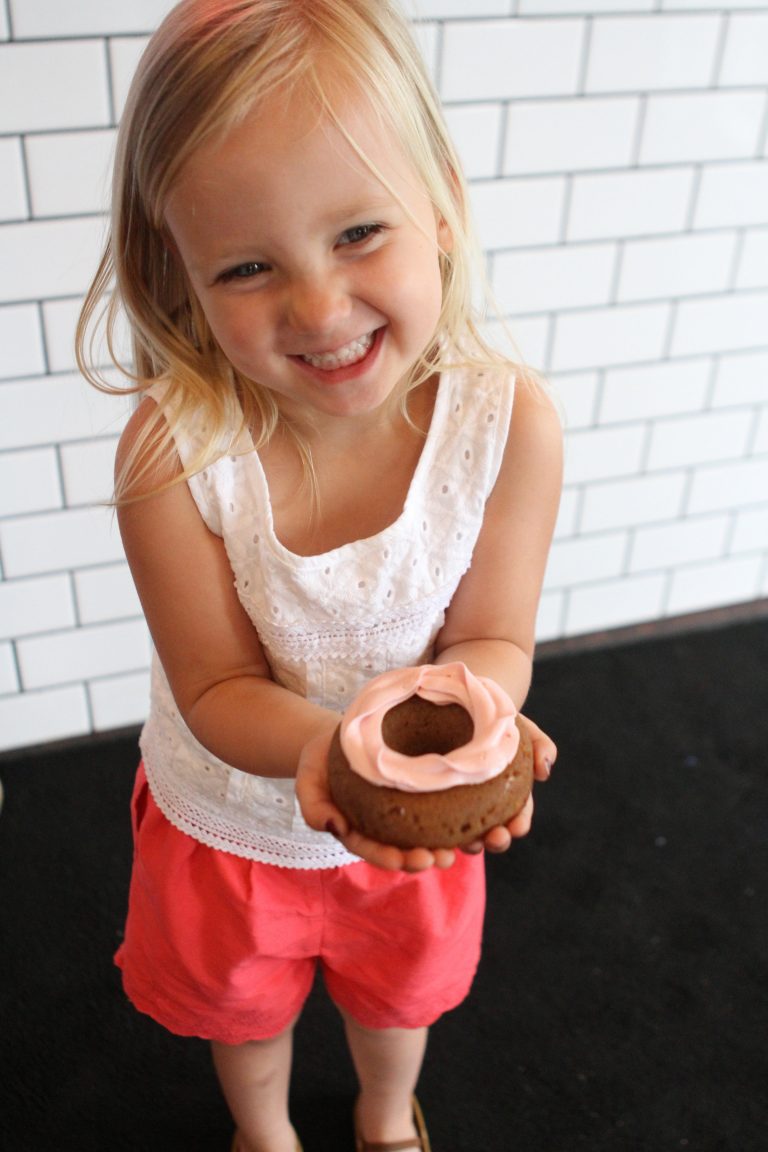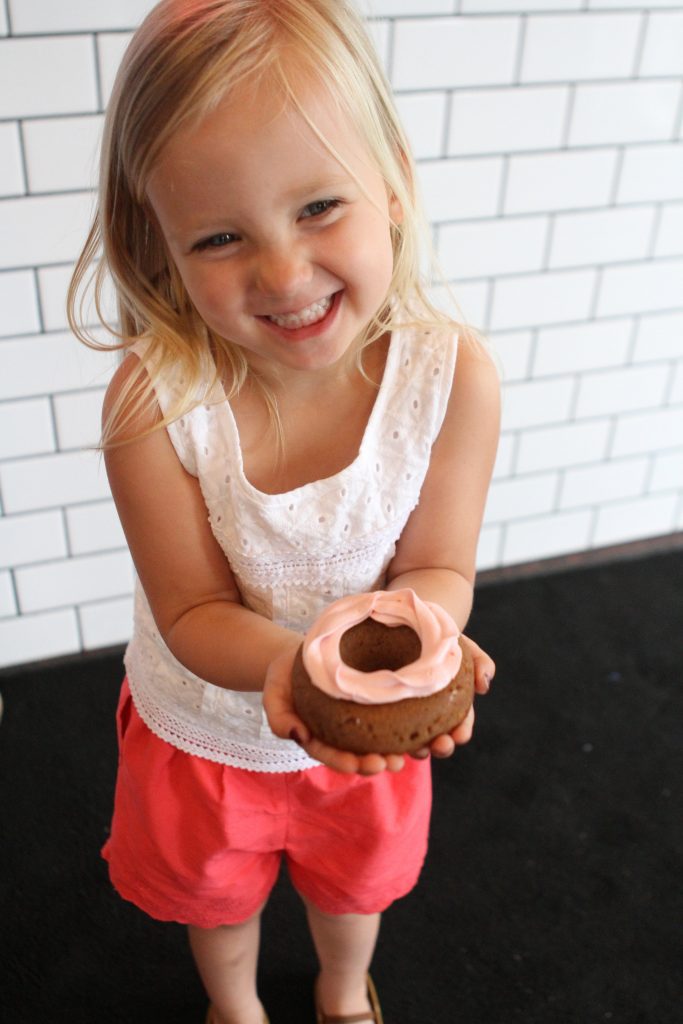 I'm actually surprised we didn't get all of the paleo flavors! We got cherry vanilla (mostly because Ella wanted "the pink one"!), sunbutter chocolate, and honey orange pistachio!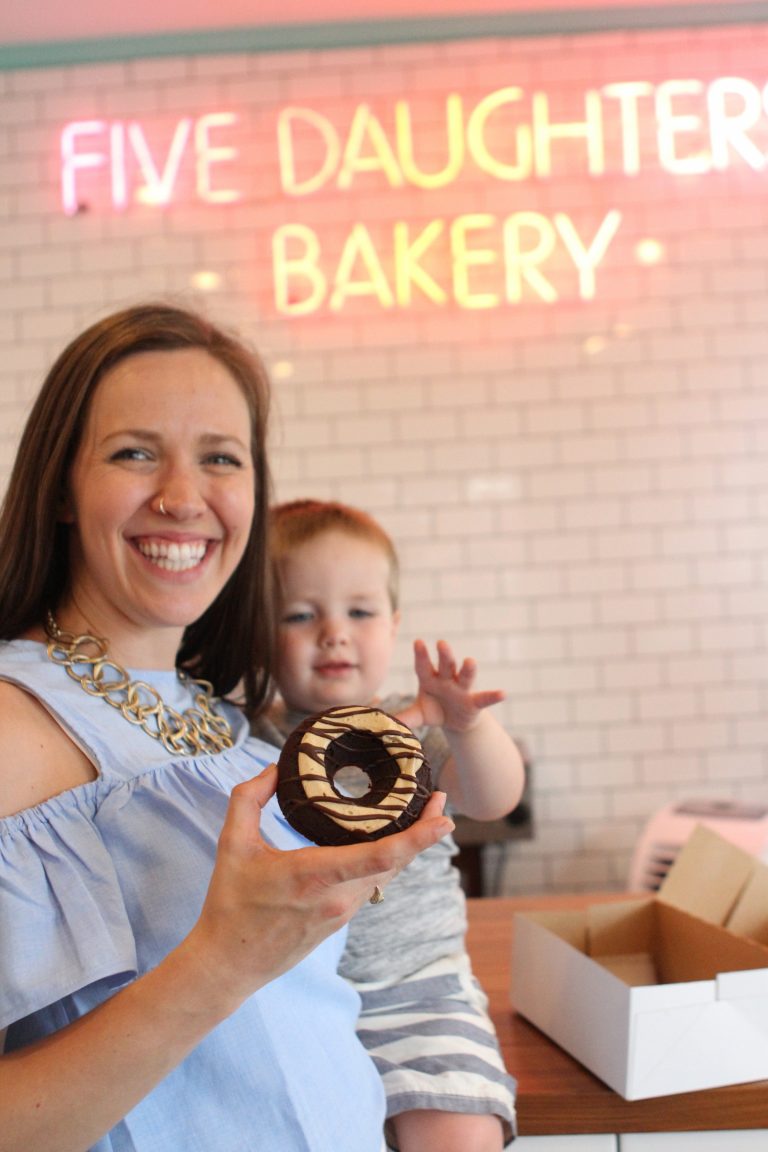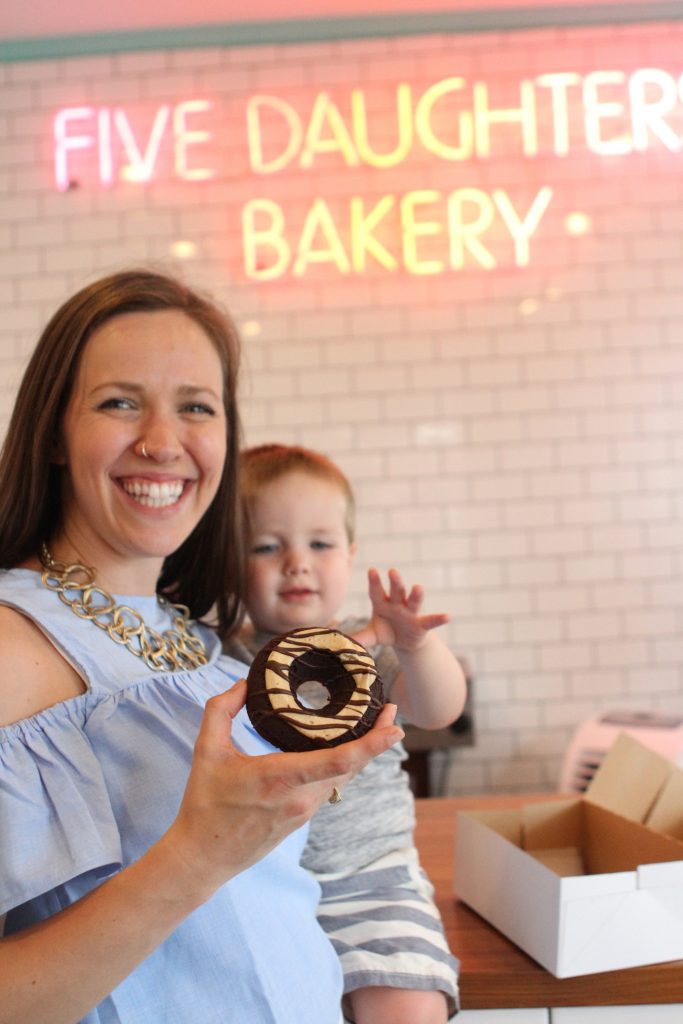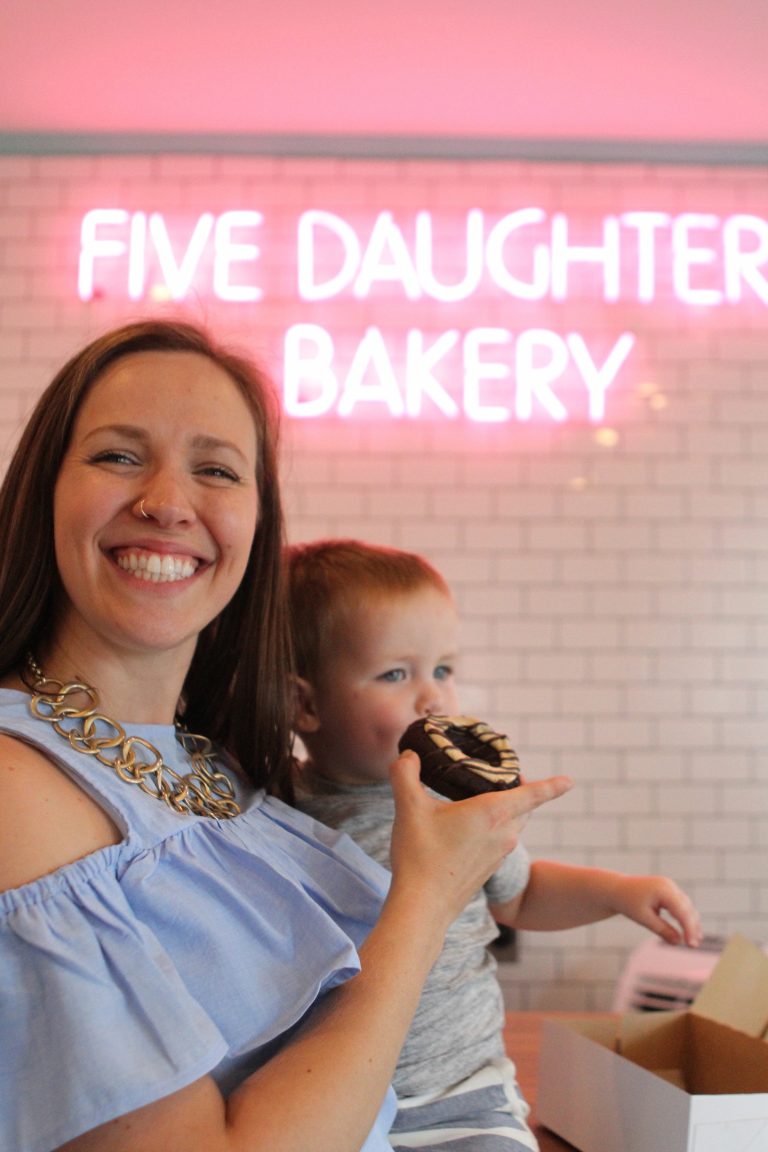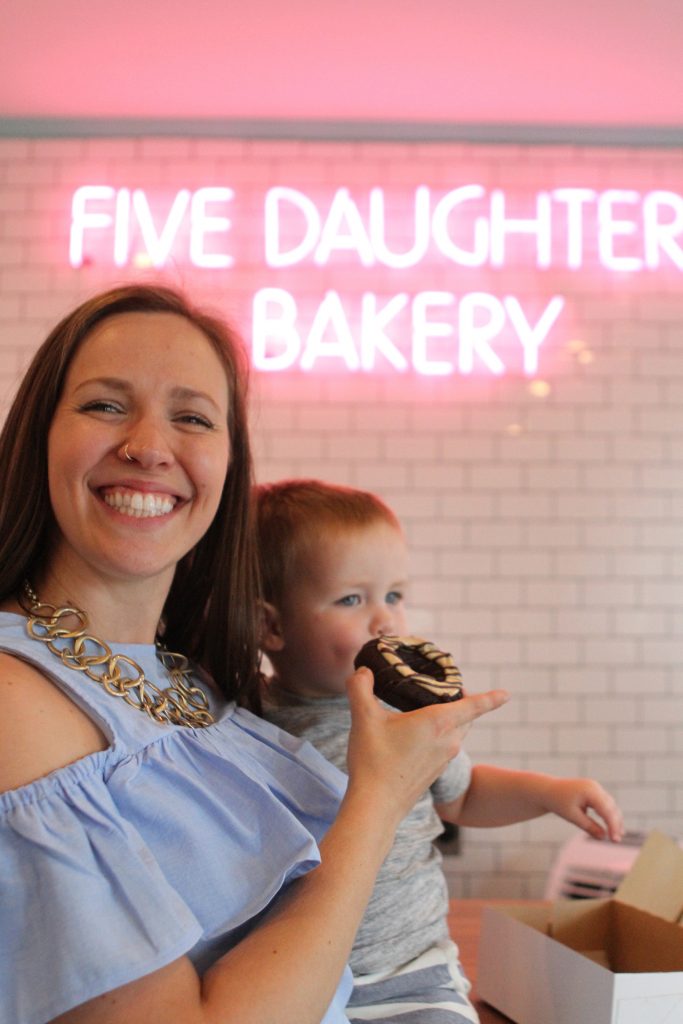 Let's just say all 3 of the donuts were kiddo approved! 🙂

Las Paletas definitely had to make the list because it's Popsicle Week!! These Mexican-inspired popsicles are to. die. for. They have "cream" varieties that are more like an ice cream pop, then "fruit" varieties made with fruit! They taste exactly like their flavor because they're made with real ingredients! That definitely makes this mama happy! So as you finish up your adventure in Nashville's 12 South neighborhood, grab a pop and walk into the Gale Lane Community Park for a nice, quiet stroll.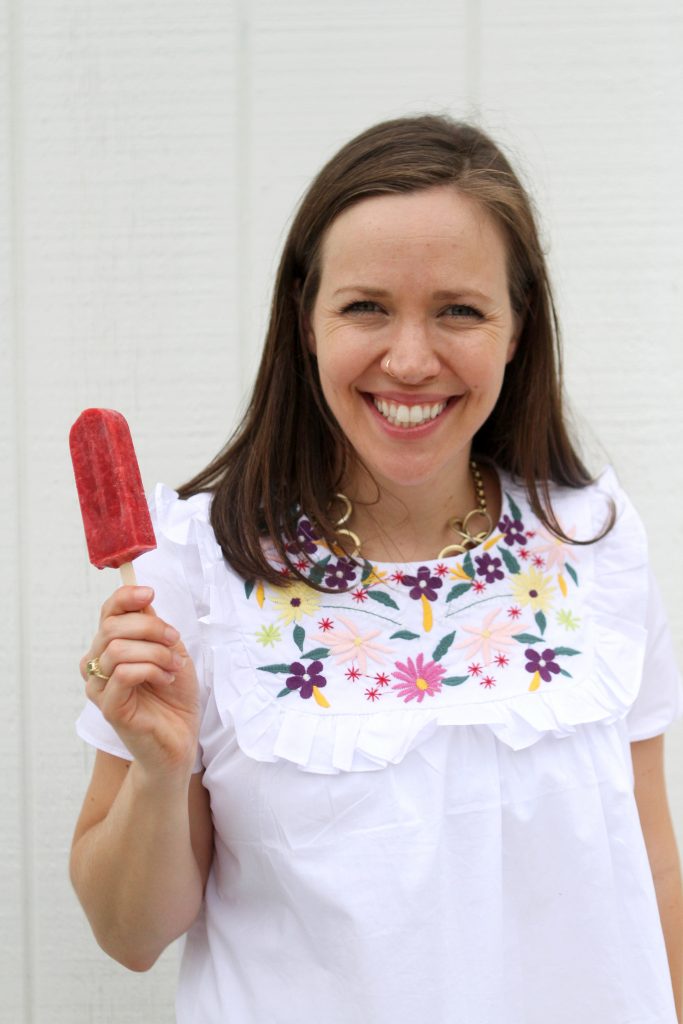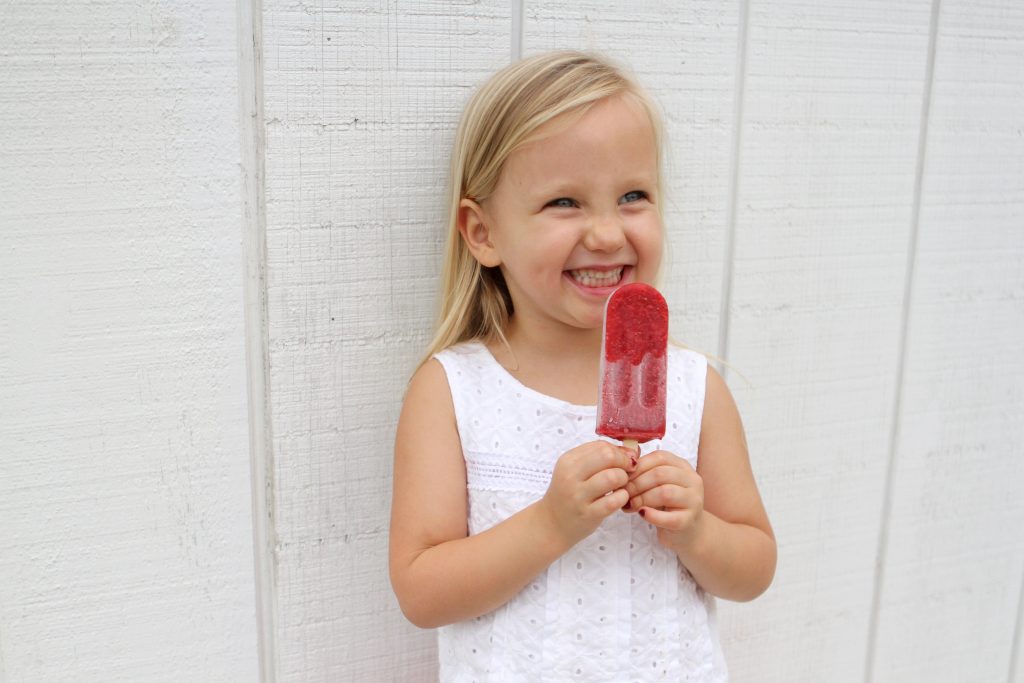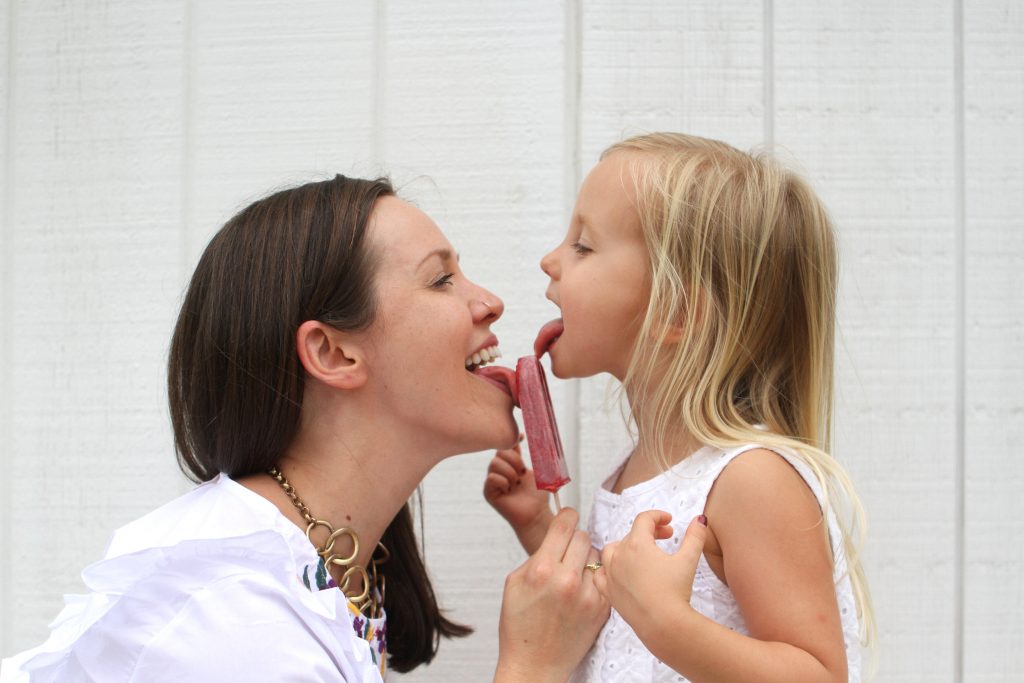 Photography by my wonderfully talented sister Kristen McCall.
Is there anything in Nashville's 12 South neighborhood that I should add to my list? Comment below!