04.04.2019
Ah, Rome! If you've never been to Rome, take note! This "Ultimate Rome Bucket List" post is for YOU!
I asked you where are your favorite places to eat, drink, art, see, visit? I asked you for ALL of your recommendations, and here they are below! Thanks for those of you who contributed to this Ultimate Rome Bucket List post!
If you haven't yet you can check out the Ultimate Bucket List's for Paris, Venice, Florence, Ciuque Terre, and Tuscany see where Olive You Whole Instagram followers recommended.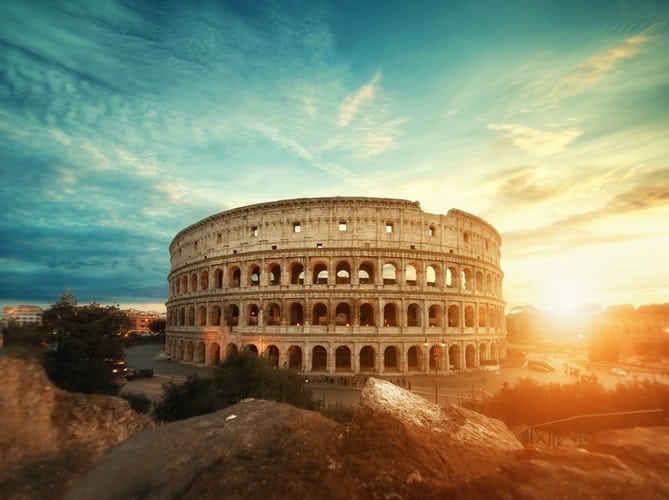 Places To See and Things To Do in Rome
hastingscj Might seem cliche but I loved visiting the Colosseum.
allisonlpfeiffer I did a cacio e Pepe crawl around the city and Tonnarello was the clear winner!
livingoffthemat Passagiata In Trastevere. I lived in Rome years ago and my husband and I went last year for part of our honeymoon! If you have questions let us know!!!
sarahloves_coffee Agree with Trastevere, such a fun vibe! We loved grazia and graziella … best service in Rome
buddhist_batman Nonna Betta in the Ghetto District and La Prosciutteria near the Piazza Navona. Both amazing!
julia.voge Use Context Travel for a Vatican tour…they are THE BEST. I second checking out Trastavere.
catalina323 Vatican. Cacio y Pepe at Sparta right next to St. Cecilia's in Trastevere). St. Paul's outside the Walls!
jessicaannl2010 Rome is amazing! Check out a guided tour of the Coliseum and don't go to the Vatican on Sunday because the tours start later. We literally had to run through the Vatican to get to the Sistine Chapel—I definitely would plan better next time.
ginatbaldacci You should do a good tour in Trastevere. I've done two and both were fabulous!!
cateyez6083 I love the Pantheon. It's a Roman temple converted to a church. So pretty!
eliteyoga_retreats Love this place you must check out the Fontana di Trevi and there was this amazing place to have sundowners hotel de russie a rocco forte hotel.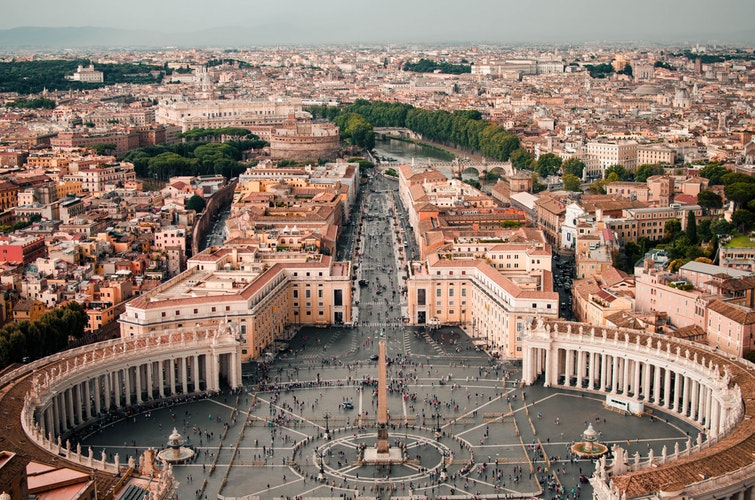 Food and Spirits, need I say more!
agarnett9656 Pizza at Dar Poeta in Trastevere…which is an amazing neighborhood to explore!
forksandfrosting Yes! I've been waiting. Agree with all the people saying Trastevere! We ate at a restaurant called Ristorante Mario's Roma we ate so much food and our bill was $50. Delicious and authentic. My biggest piece of advice is never turn down an opportunity to eat gelato. Always say yes to gelato.
katensherrard We had our best meal at Da Gildo in Trastevere. We sat outside, under twinkle lights and were serenaded by street violinists! We still talk about the carbonara that I had there. We stayed in Trastevere and it's such a lovely part of the city!
savvannahlee Pizza Zizza in the neighborhood behind the Vatican! As well as the water walkway that runs along the river below the road!
amyartisan When in Rome, we always enjoy a spot of tea at the charming & historic @babingtons tea room at the Spanish Steps – makes for a lovely recharge!
anna.freiberg Don't go to the touristy restaurant. search for small local restaurants! They are so much better and worth the money, usually cheaper 🙂
livingoffthemat Capuchin Crypt, AirBnB wine tasting experience in Frascati.
julia.voge Jardin de Russie has an amazing lunch buffet in a wonderful location…make reservations, though.
catalina323 Gelato at Venchi near Spanish Steps. Emma's for pizza.
tweetybird805 Explore Trastevere … wine on any rooftop there is amazing ♥️
balanced_life_leslie Don't do ANYTHING before you eat a Pizza Ai Marmi. It's a local wood burning pizza place not touristy at all and the best pizza, rice balls and calzones ever!!!!!
morg1294 Drunken cow. It's off the beaten path but has amazing pasta!
rhiport I was just there in November and Pastae Vino Osteria has the most incredible pasta and the freshest mozzarella/ hurrays we could find (we actually ended up going there every day to try something new). Also Emma Pizzeria was a little pricier in comparison but also a great experience and amazing food!
kegrasso14 Taverna Trilusa! Pierluigi (seafood)! Drinks at Hotel Hassler. Drinks at Harry's Bar. Roscioli Salumeria (hard to get in).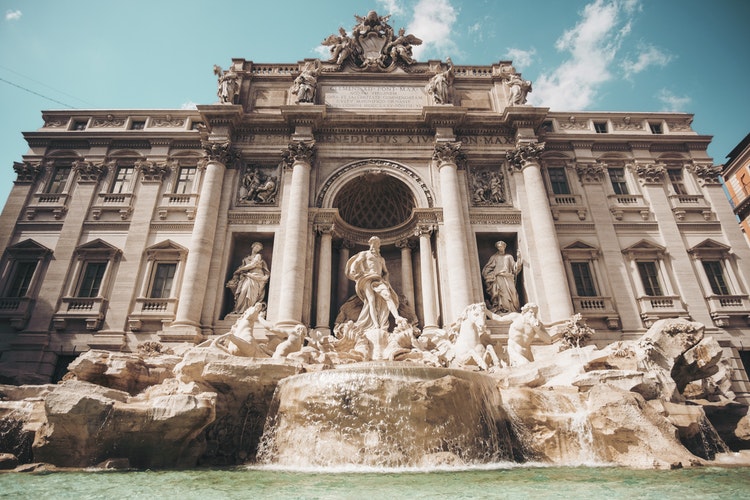 Things To Try
lt32708 Cooking classes in Rome – google it! Our family (including the kids!) LOVED this fun day cooking from scratch, making pasta etc. A great break from museums and tourist stuff!
Do you want to save this Ultimate Rome Bucket List for later? Pin it here!