Mmmmm popsicles on a summer day! There isn't much better! When my blogger friend Lola from Lola's Cocina asked me to join in on #PaletaWeek2019 festivities with a recipe, I knew it would involve chocolate! Whether it's ice cream, gelato, or paletas, I always go for chocolate! If it's chocolate and coffee, even better! These Healthy Mocha Popsicles Recipe is the perfect balance of chocolate and coffee- AND they're dairy free and Paleo!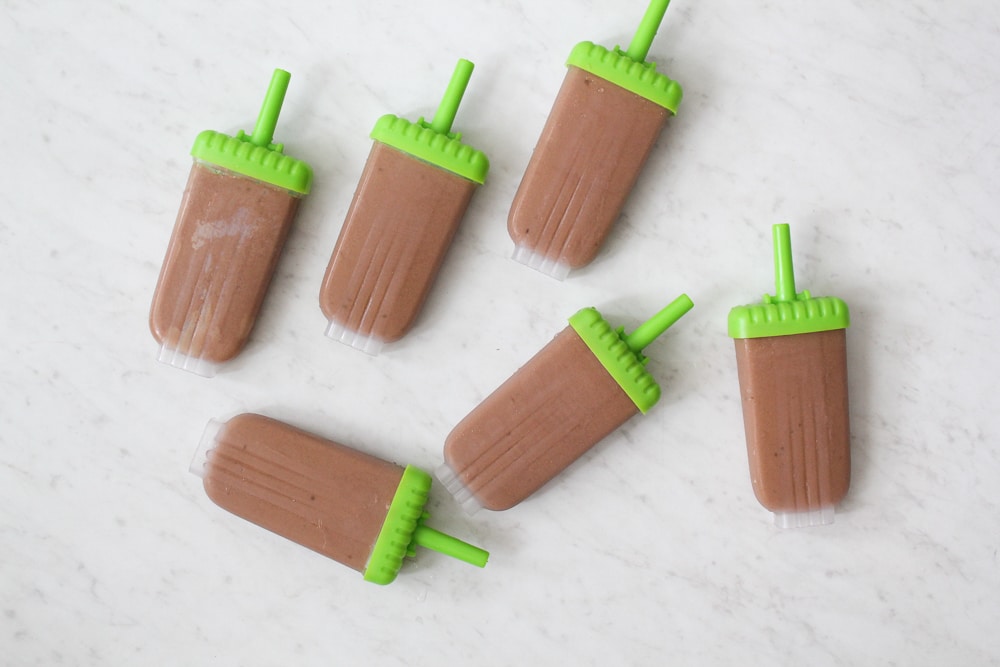 When were popsicles invented?
Popsicles were first invented by an 11 year old boy named Frank Epperson, who left a cup of lemonade with a stirrer outside overnight, and in the morning it had frozen! He patented his creation in 1923, then later sold his share in Popsicle. This led to suing for infringing on the patent, so Popsicle made pops from water, and Good Humor made pops from ice cream. Popsicle made chocolate and butterscotch varieties, which led to the famous Fudgesicle (source).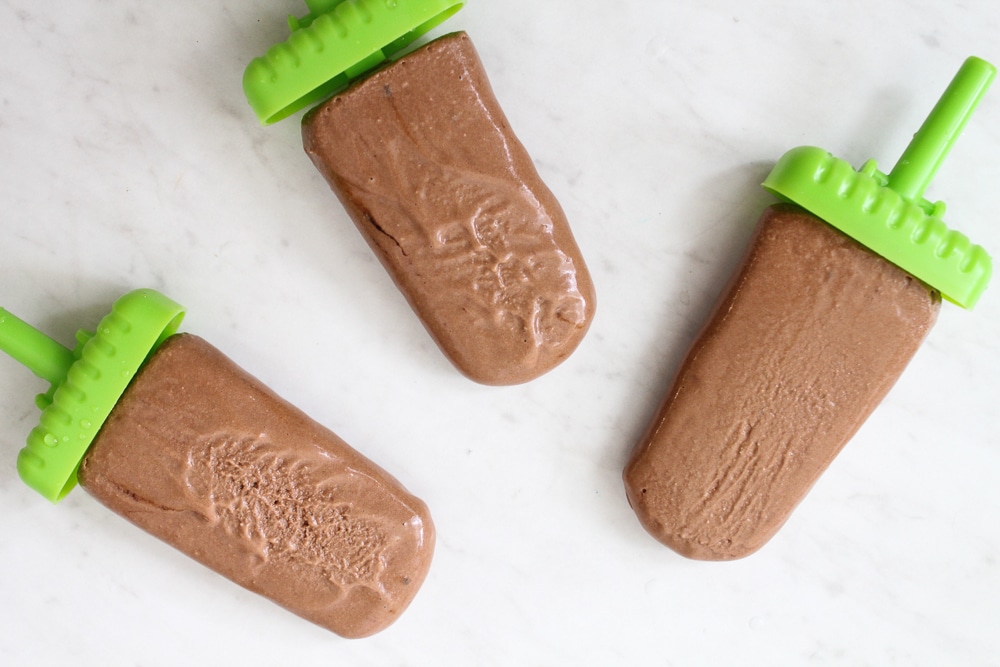 What are paletas?
"Paleta" is the Spanish word literally meaning "little sticks," referring to Mexican ice pops, the Mexican equivalent of a popsicle.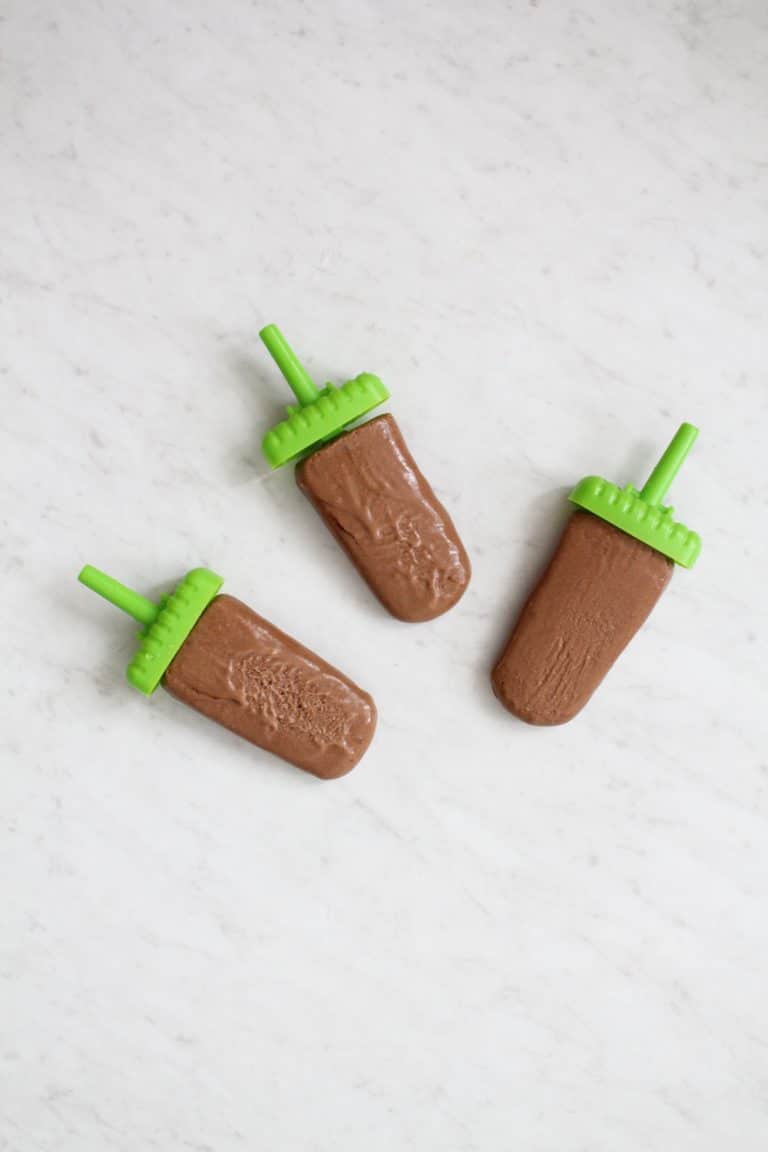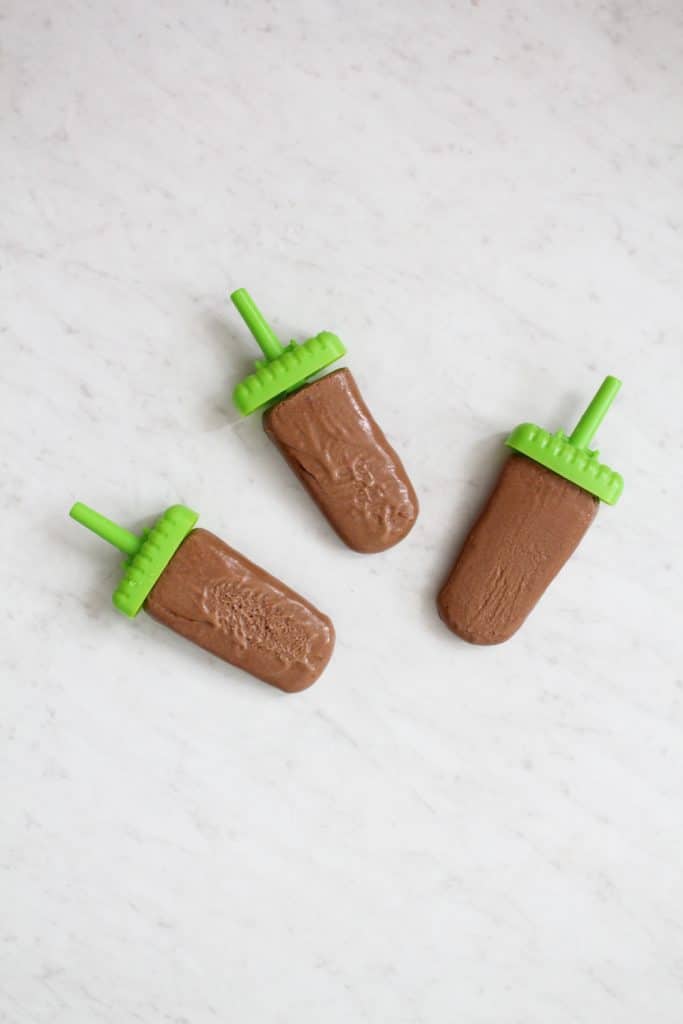 The history here is that after a trip to the United States, in the early 1940s Ignacio Alcázar returned to his home city of Tocumbo, México and opened Paletería La Michoacana. The popularity of paletas in Mexico is so strong now, that it's considered a national Mexican food. (source)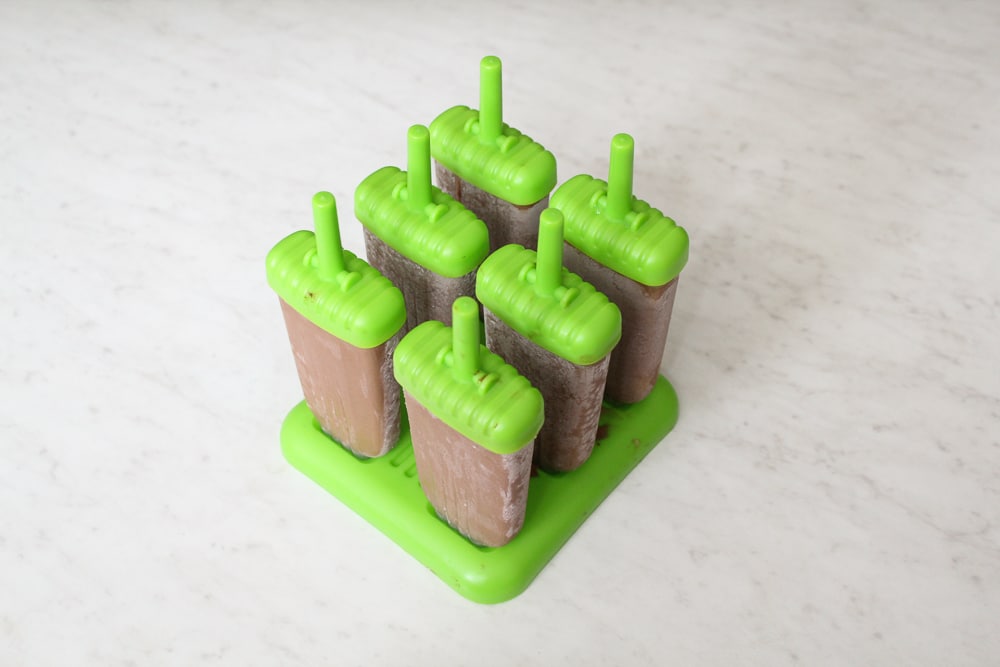 Making Popsicles with your Kids
One of the many reason I love popsicles is because I love making them with my kids! It's such a fun activity that is relatively easy, instills patience in my kiddos while they wait in agony for the pops to be ready, and they LOVE the result! I use these BPA-free pop molds that I got on Amazon!
Print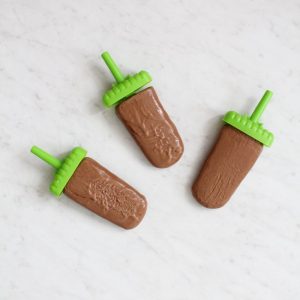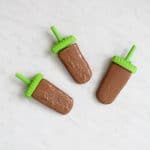 Healthy Mocha Popsicles Recipe (Paleo + Diary Free)
---
---
Instructions
Whisk the coconut cream using a mixer and whisk attachment until smooth and thickened, about 1 minute. 
Add the remaining ingredients until it is a thick consistency, about 2 more minutes.
Pour into your popsicles molds, and store in the freezer for at least 6 hours or overnight. Enjoy! 
Want to save this Healthy Mocha Popsicles Recipe for later? Pin it here!