As you know, I moved to the Denver area about 6 weeks ago! Sprouts Farmers Market invited me to a bloggers' event at Birch Benders' Headquarters! One thing that really was happily surprising was how welcoming the blogging community was here! I got to meet SO many other bloggers in the area, and I'm now even in a Denver Bloggers Club– how fun is that?! This event was seriously TWO weeks after we moved here, so it was nice to be so warmly welcomed by Sprouts, the Birch Benders team, and the other bloggers. I'm so thankful!
Another thing that really surprised me was how many companies are headquartered in the Denver and Boulder areas- it's SO fun!
Before of this event I had only heard of Birch Benders… And do you know why there is so much hype? Because you guys FREAK out at the Birch Benders Paleo Pancake Mix – it's SO good!!
Birch Benders offers lots of different varieties of mixes! When a company knocks a Paleo product out of the park, I hear the rumblings!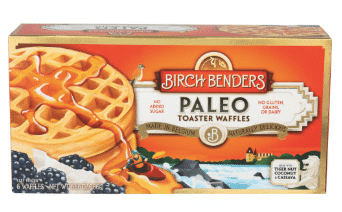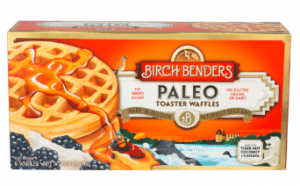 The HUGE news- and reason for this fun party- is that Birch Benders has a NEW product. Paleo Frozen Toaster Waffles!!! Yes. You read that right!
It was such an honor to hear the story of how these healthy freezer waffles came about- they looked for artisan waffle makers… they couldn't find any in the United States, so guess where these waffles are made! IN BELGIUM. For real!
You can find these delicious new Paleo Frozen Toaster Waffles at your local Sprouts Farmers Market- click here to find one near you!
We got to make THE cutest Waffle Ice Cream Sandwiches!! Just take a look to the left- NOM.
They also let us take home a TON of delicious goodies! Of course, I snagged the Birch Benders Paleo Pancake Mix!
We've been enjoying these pancakes SO much, I wanted to give you my official
Birch Benders Paleo Pancake Mix Review:
To be honest with you (and super humble, obvi) I make some REALLY, really good Paleo pancakes. It's an art I've been perfecting for nearly four years now! No matter what the variety, I've got it locked down. My husband Chaz even jokes that my first cookbook should be entirely made up of Paleo pancakes.
I tell you that so you know my opinion is weighty 😉 And I LOVE this pancake mix!! They use cassava flour, which I personally think is THE trick to making delicious Paleo pancakes. Cassava flour is made of the entire cassava root- so it's actually a whole food flour. (And it's a vegetable- so you're basically eating veggies for breakfast 😉 But really, this Birch Benders Paleo Pancake Mix is superb, and you can snag it at your local Sprouts along with your new Freezer Waffles! Enjoy!