I am so excited to share my ultimate baby registry checklist with you! To be honest, I couldn't even tell you now what was on my first baby registry… A whole lot of too-expensive things I felt like I absolutely had to have.
Well, thankfully I had some very generous friends and family who got me lots of goodies for Ella, so now I need SO much less for baby #2! (see way below for the staples we already have!) I'm so thankful I aimed to get neutral things for Ella, just in case we had a boy next… Because now we are able to use all of those things again!
Below you'll find the things I'm really excited about getting for baby #2, and an explanation for why I'm requesting some of my favorite items. I've done lots of research, so for most of these I felt like it was the best combination of a steal of a deal and quality. SO I hope this baby registry checklist serves you well! Is there anything else you'd add to this list? Comment below!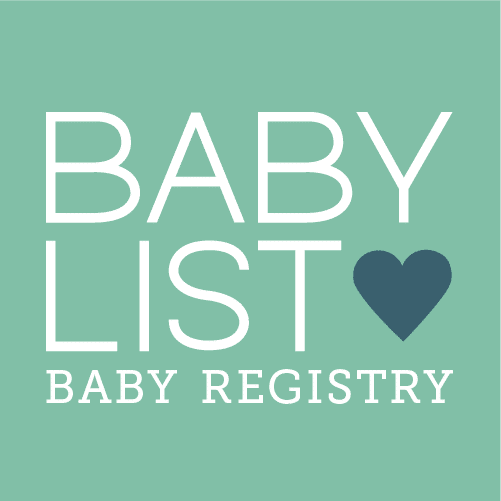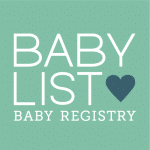 BabyList Baby Registry is the BEST way to register for all of your baby needs, because you can combine all of your registries in one place!! AND it has a button for your browser so you can add any product from any site! I'm obsessed. So head on over to babyli.st and make your own!
---
Click on any image or title below for more info!
---
SLEEPING

VTech DM221 Safe & Sound Digital Audio Baby Monitor
---

myBaby Soundspa Lullaby Sound Machine and Projector
This is actually the exact same sound machine we have for Ella, and we love it!! I'm thinking they'll both need some noise cancellation, so we're hoping to get this one for baby #2, too. It has lots of sound options, although we always choose rain… And it has a light projector that puts animals on the ceiling that Ella loves, too!
---

The Ollie Swaddle (Blue Stripe)
It didn't take me long to realize swaddling a newborn (for about the first 1-3 months) was a MUST. I'm sold on swaddling. We just used blankets or whichever swaddles we were given for Ella. But now that I'm here at another crossroads and get to choose which swaddles to get, I have heard wondrous things about the Ollie swaddle! Go to their Instagram Page and watch the videos of the babies falling silent after some Ollie treatment! 🙂
---
GENERAL

timi & leslie Metro Messenger, Barcelona
I feel like I've spent hours and hours looking for the perfect diaper bag… and, guys. This is it!! I received this glorious diaper bag as a birthday present, and I've already been using it- I love it that much! I've heard people rave about timi & leslie diaper bags before, but especially where we were in our season of life with our first baby, I couldn't have imagined spending $100 on a baby bag… But I definitely underestimated the diaper bag's importance. You're using it all. day. every. day. AND I used Ella's baby bag for almost 2 years!! Getting a gorgeous diaper bag you actually would choose as a (rather large) purse is essential in my book. This messenger bag is made of vegan leather with gold accents, TONS of pockets both inside and out, and the inside has a neutral waterproof lining. It even has a key fob! I have already been SO much more organized because of this bag!!
---
BABY GEAR

Graco Simple Sway Swing, Abbington
We had a swing with Ella, and she spent so much time in it in those early months… They love it! I'm not going to lie to you, though… These things are MASSIVE. Huge, just huge. Since we've moved twice, and my husband is a major minimalist, we sold our swing… I really want another one for baby #2, but unless we are given a swing, this is the best kind of thing to get at a consignment store. I've seen them for $20! As long as it swings, you'll be good to go! Save the dough for something better- this definitely isn't the item to splurge on.
---
TRANSPORTATION
Everyone. Raves. This company, Lalabu Baby, is based out of Atlanta, so of course I'm a fan! 🙂 This soothe shirt is the perfect mix between baby carrier and nursing top… And it can be so fashionable, too! I can't wait to try this!
---

JJ Cole Car Seat Cover, Graphite
This is one of those things that I never got for Ella, but it always left me wondering… And now that baby #2 is supposed to be born in October, I'm thinking about trying this out! I don't want my precious little newborn freezing cold 🙂 The thought of bundling him up like an eskimo baby makes me extremely happy too 😉
---

Joovy Caboose Stand On Tandem Stroller, Appletree
This is another one of those items I spent hours and hours and hours researching… I absolutely hated our first stroller. Ella was born at 30 weeks, and we had hardly anything for her… So we had to go to Babies R Us and pick out a stroller. Since she was only 3 pounds, and the doctors have very specific requirements for the size of the carseat, we were very limited in our options.
This time around, I did my research so I would love the stroller I chose! Because of the age difference between our kiddos (2.5 years), I think this is absolutely the best double stroller choice, and I couldn't be more excited about it!
It's a sit-to-stand double stroller. While the second child is an infant, there is a carseat adapter for the front seat, so you can just attach the carseat right on the front, which I love. Keeping the little one in the carseat makes life SO much easier. Then the older child gets to either sit facing you, OR they can stand and look ahead. Super easy for hop-on-hop-off type scenarios.
AND if the thought of having to keep the older child in that seat makes you break out into a sweat, never fear! They have this add on piece called the Joovy Caboose Too Rear Seat
 that converts the back seat into a forward facing seat just like the front seat.
With a double stroller you can very easily get too heavy, or too wide, or too long… I've done tons of comparisons and calculations, and I really feel like this is a great choice on all of those fronts! And have we talked about the fact that it's crazy affordable, considering how wonderful it is?? It's only $124.99 on Amazon right now! Now that's my kind of stroller!
---
CLOTHES & ACCESSORIES

Skip Hop Zoo Pack Little Kid Backpack, Monkey
Ella has the Giraffe Skip Hop Backpack, and it's the perfect school accessory!
---
FEEDING

Philips Avent Soothie Pacifier, 0-3 Months
My advice about pacifiers: don't go crazy. The NICU used these Soothie pacifiers, so that's what Ella happened to like. She wasn't picky though, which we were grateful for. But some babies will only take a certain type. Don't splurge on 12 packs of Soothies, get one and test out the waters first.
---
Ella LOVES her elephant WubbaNub!! We just had to get one for baby #2! This is the present that Ella will bring the new baby in the hospital– she is just giddy about it she is so excited! 🙂
---

Sophie The Giraffe Teether Toy
---

OXO Tot Bottle Brush with Nipple Cleaner and Stand
---

Lifefactory Six-Bottle Starter Set, Spring/Sky, 4 Ounce
I have a Lifefactory water bottle I adore, and I definitely like the idea of glass bottles over plastic. Since I trust this brand, I'd love to give these bottles a try!
---

Medela SoftShells for Sore Nipples
A friend of mine had these for leaking, and it made so much sense! I had never seen them before… The only issue is you have to be careful not to bend over or all of the leaked milk will spill out the top!! 🙂
---

Medela Calma Breast Milk Feeding Nipple
This was one of our splurge items for Ella… Well it felt like it at the time 😉 Now it's only $10.89 on amazon, which is still admittedly a lot to spend on one nipple. BUT we loved it! It's supposedly as close to the breast as possible, which is what you're going for, right? I hope to breastfeed, but it's always nice to have extra milk on hand and bottle feeding products you trust for those date nights and outings (keep going on date nights!!) 🙂
---

Medela Breast Milk Collection and Storage Bottles
---

Medela Pump and Save Breast Milk Bags, 50 Count
---

Gerber Graduates Soft-Bite Infant Spoons
---

Ikea Antilop Highchair with Tray
---

Tommee Tippee Explora Easi Roll Bib, Blue and Green
I can't speak highly enough about these bibs!! If you don't get silicone or wipeable bibs, you have to get a million fabric bibs and wash them all. the. time. These you just wash off in the sink and hang to dry, AND they catch food! Ingenious. Must have for sure!!
---
BATH TIME

BRICA Super Scoop Bath Toy Organizer
---

Boon Fleet Stacking Boats Bathing Toy
---

Munchkin Sea & Learn Bath Shapes
Bathtime has been such a learning experience for Ella! She knows all of her letters at 2.5, and I swear it's because of our bathtime letter games!
---
DIAPERING
These are absolutely the BEST newborn cloth diapers on the market! I love them!! And they come with disposable inserts, too!
---

Flip 3-count Stay-dry Diaper Inserts
We used Flip Diaper Covers
 with Ella, and they were so great! We still have all of the covers and inserts, but I'd love a few more inserts in the rotation. I'd definitely suggest the flip diaper covers over pocket diapers- you just touch the cover so it is a lot less messy 🙂
---

Rockin' Green Laundry Detergent
If you're going the cloth diapering route, you are going to save SO much money on diapers. Some estimates say as much as $3,000 per child!! So take my advice. Get the expensive, made for cloth diapering laundry detergent. It will save you a lot of pain, heartache, and stench in the long run!
Staples We've Held Onto from Baby #1:

Davinci Jayden 4-in-1 Convertible Crib
---

Bright Starts Playful Pinwheels Bouncer
---

The First Years Infant To Toddler Tub with Sling, Blue
---

Summer Infant SwaddleMe Adjustable Infant Wrap
---
---

Medela Pump In Style Advanced Breastpump
---

Graco Snugride Click Connect 35 Infant Car Seat
---