This Healthy Blackberry Compote Recipe is a quick and easy sauce made from fruit that you can make on the fly with a few ingredients, and can be used to add fruity flavor to all sorts of dishes! I absolutely love this Healthy Blackberry Compote Recipe because it can be used on top of so many things! Think biscuits, pancakes, and waffles! It's a great way to add some fruit to an otherwise entirely bread-filled meal! 🙂 This compote is healthier, because its only 3 ingredients are berries, honey, and lemon juice! How much easier does it get?
Coulis vs Compote:
To make a fruit compote, simply add your fruit of choice to a sweet syrup (such as honey or maple syrup) and cook until fruit reaches desired consistency. A compote should be chunkier and contain small bits of fruit, whereas a coulis has been strained through a sieve and will be very thin in texture and more smooth like a sauce.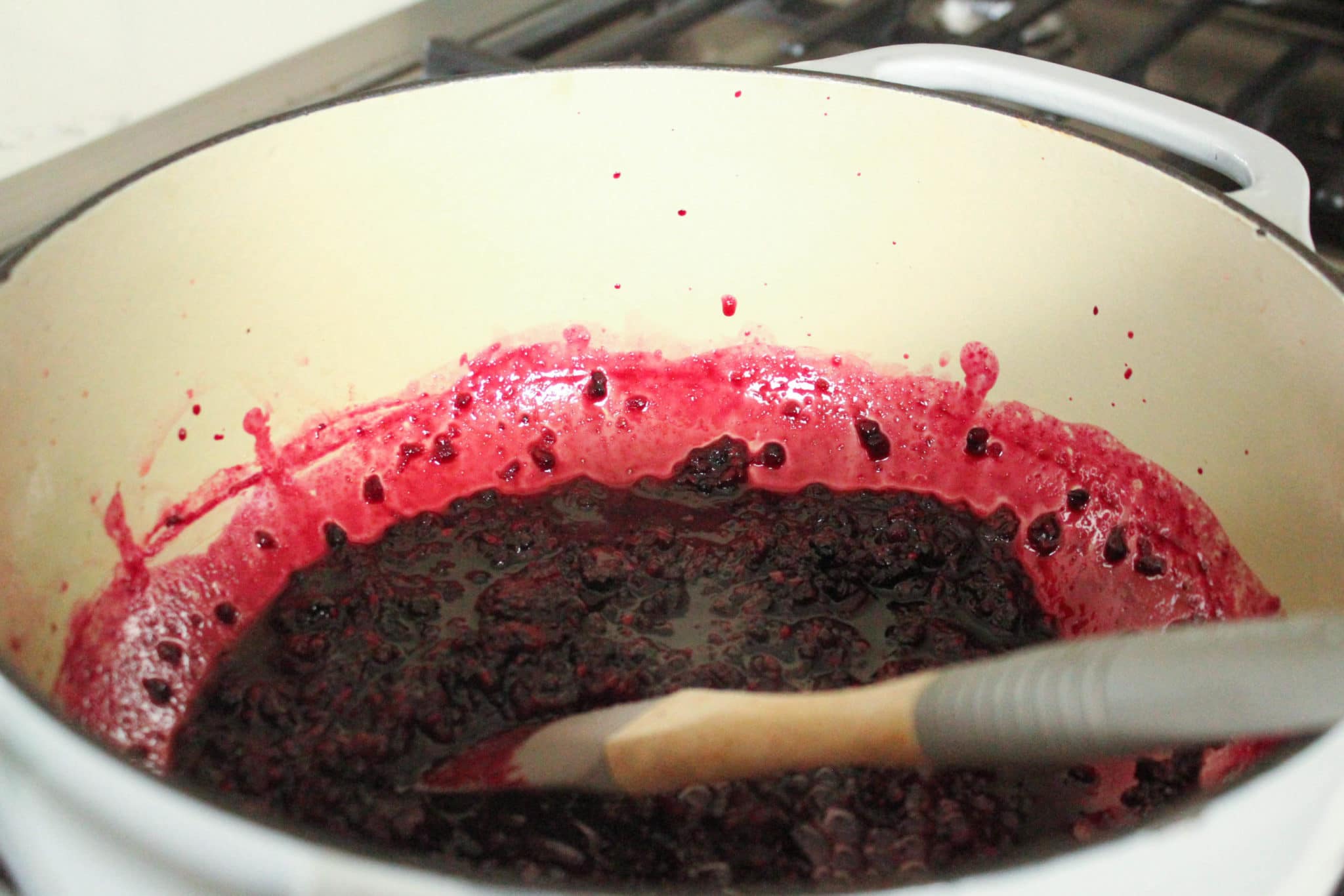 This recipe is SO easy and versatile, pour over your pancakes, yogurt, granola, pound cake or whatever strikes your fancy! We created this Blackberry Compote Recipe to top our Gluten Free Dutch Baby Recipe!
Print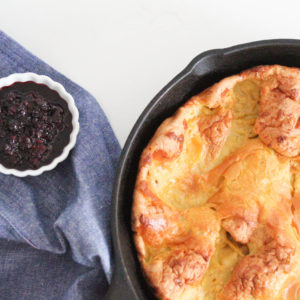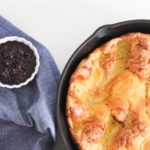 Blackberry Compote Recipe
---
Description
2 c blackberries

¼ c honey

1 tsp lemon juice

Pinch salt
---
In a medium saucepan, add berries, honey, lemon juice and salt.

Bring the mixture to a boil, then reduce the heat and simmer until the berries have dissolved and the mixture has condensed. 

Once mixture has reached desired consistency, remove from heat and cool before serving. 
---
Want to save this Blackberry Compote Recipe for later? Pin it here!