This Instant Pot Pulled Pork recipe is one to keep on hand as everyone needs a great pulled pork recipe, especially if you are a Southern gal, like me. There really are few things better than "fall off the bone" pulled pork. Pulled pork is a classic Southern American dish, that can be used in a variety of ways. In the South, they find ways to add pulled pork to just about every dish; breakfast, lunch and dinner! Traditionally smoked in an outdoor barbecue all day, pulled pork can now be ready to go at home in under 2 hours using your Instant Pot.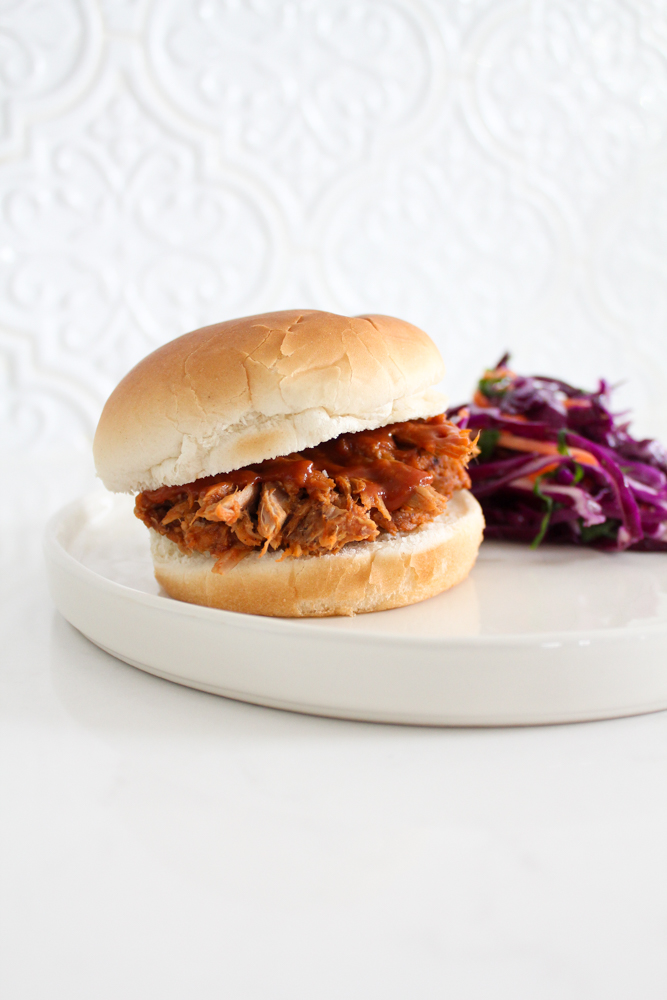 Which cut of meat is best for pulled pork?
The most commonly used cut for pulled pork is the shoulder. Pork shoulder is one of my favorite cuts of meats as it is simple to make, hard to mess up and easily feeds a crowd. A whole pork shoulder can weigh up to 15 pounds which may be a bit too much for your weekly dinner – ha! Luckily, pork shoulder is normally cut down into smaller cuts known as the Pork Butt (aka Boston Butt – tricky moniker here as this cut is still part of the shoulder and not from the butt of the pig) and the Picnic Roast.
The Pork Butt is a marbled, fatty cut of pork that comes from above the pigs shoulder blade. The extra marbling in this cut adds more moisture which makes it more difficult to overcook and dry out. You can ask your butcher to cut the pork butt to the weight you desire as well as bone-in or out. With the bone-in, it will take a bit longer to cook, however, you get the added benefits of a deeper flavor and a bit more moisture. Boneless pork butt will cook a bit faster. Either way, get ready for some delicious pulled pork.
The picnic roast is the cut directly below the pork butt and contains part of the leg. This cut is leaner and less fatty and almost always includes the bone and skin-on. This is a great cut if you are the fan of crispy pork skin, but may take a bit longer to cook.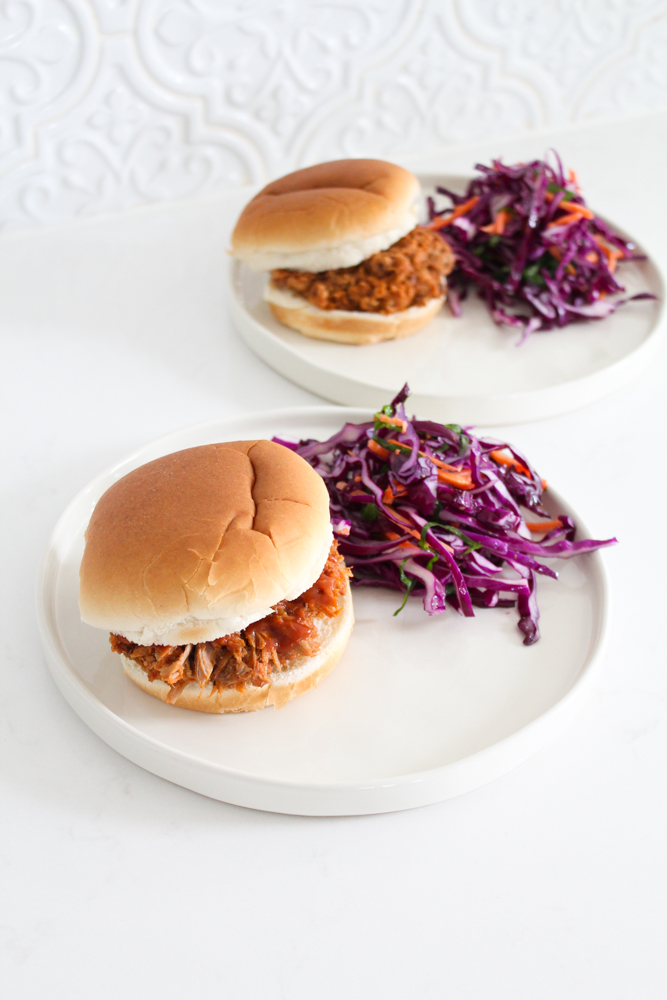 To Rub or not to Rub?
We are big fans of using a spice rub on our pulled pork. I've created my own spice blend – see the recipe below or you can purchase a pre-made mixture. We love these paleo spice rubs – Primal Palate Barbecue Rub and Balanced Bites Coffee BBQ Spice Blend. Be sure to generously apply the spice rub to the pork, making sure every surface is covered with the rub. Be aware that searing your pork with the spice rub added will cause it to smoke a bit more.

Instant Pot Pulled Pork: Cooking and Shredding the Pork
We sear the meat before cooking it in the Instant Pot to give it a deeper flavor and then let the magic of pressure cooking do all the work until the pork falls apart.
Once your pork has cooked, remove it from the instant pot and place onto a large cutting board or into a large bowl. When it is cool enough to handle, shred the pork using two forks, or tongs. Remove larges pieces of fat and bones.
Pulled pork will keep in the refrigerator for 4 to 5 days and it also freezes really well if you want to save some for another day.
Ready for more recipes? Click for more Southern recipes, Paleo Recipes, and Whole30 Recipes!
Print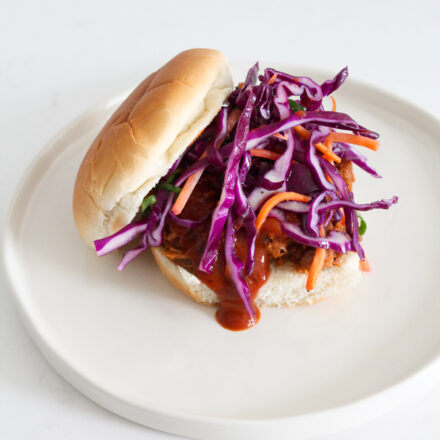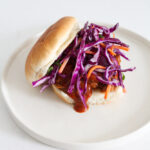 Instant Pot Pulled Pork Recipe (Whole30, Paleo, Keto)
---
2

lbs Pork shoulder or butt

½ tsp

ground mustard

½ tsp

onion powder

½ tsp

paprika

½ tsp

garlic powder

¼ tsp

cayenne

1 tsp

salt

½ tsp

black pepper

2 cups

chicken broth

¼ cup

coconut aminos

2

Tbs olive oil
---
Instructions
Make the spice rub: In a small bowl, whisk together the ground mustard, onion powder, paprika, garlic powder, cayenne, salt and pepper. Set aside. 

Trim excess fat from the pork and cut it into 4 even pieces. 

In a large bowl, add the pork and spice rub and toss to coat. 

Set your Instant Pot to saute setting and add 2 Tbs olive oil. Working in batches, brown all sides of each piece of pork. 

Once all pieces of pork are seared, set aside. Turn your Instant Pot off and add ½ cup chicken broth, scrape the bottom of the pot to loosen all brown bits. 

Add the remaining chicken broth and coconut aminos.

Return the pork chunks to the Instant Pot. Secure the lid and check that the vent is set to seal. Cook on high pressure for 60 minutes. Let pressure release manually. 

Remove pork to a cutting board and shred using 2 forks. 

Allow to completely cool and store in an airtight container in the refrigerator or freezer to use for your favorite pulled pork recipes.
If you want to save this Instant Pot Pulled Pork recipe for later, Pin it Here!