Y'all. This Paleo Buttercream Icing Recipe is THE hardest recipe I've ever created!!! Ok, that's not true. Once I decided to make a buttercream icing, it was a cinch! But first, I was trying to create a Paleo Royal Icing Recipe, and that was a miserable failure! I attempted it SO many times, and I eventually decided to come back to it at a later date to preserve by sanity!
It was actually Chaz's idea to switch to a buttercream icing… and then once I did, this recipe turned out PERFECTLY the very first attempt!
Why is this Paleo Buttercream Icing Recipe So Hard?
Paleo icing is so hard to perfect because the main ingredient in most icings is: powdered sugar. Because the Paleo diet doesn't use any refined sugars, powdered sugar is out!
The Paleo sweeteners we use in its place are things like honey, molasses, and coconut sugar. The issues here are 1) honey and molasses tend to give off very strong flavors and 2) most paleo sugars are NOT powdered and are NOT white like sugar is!
To make this icing as white as possible, I actually used an ingredient called arrowroot starch! It is a starch/ flour made from the roots of the arrowroot plant. It's perfect for this recipe because it's nearly flavor free!
How to use this Paleo Buttercream Icing Recipe
This icing is PERFECT for my Paleo Sugar Cookies Recipe! In fact, I created them both together! It's also perfect to ice cookies, cakes, and cupcakes!
For more baking recipes to get you inspired, click here!
Print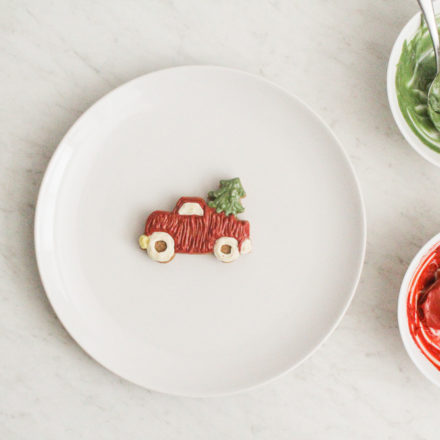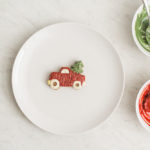 Paleo Buttercream Icing Recipe
---
1 cup salted butter (or ghee) at room temperature
1 cup palm shortening*
1 cup white honey**
1 tsp vanilla extract
1 cup arrowroot starch
---
Instructions
Mix together butter, palm shortening, honey, and vanilla in a mixer using the beater attachment.
Slowly add arrowroot powder until combined.
Notes
*I suggest this Spectrum brand of palm oil because it is both fair trade and sustainably harvested.
**I suggest a white honey like the one I linked above because it has a less intense honey flavor in comparison to a standard wildflower honey.
If you're going to be decorating, and you want the whitest color possible, remove the vanilla and opt for another extract like almond instead.
Food coloring may be added to this Paleo Buttercream Icing Recipe.