Just look at these delicious ice cream sandwiches!!! I'm bursting at the seams to share this Paleo ice cream sandwich recipe with you!
Ice Cream Sandwiches are THE epitome of Summer to me… I'd love to know who thought of the idea of combining the beloved cookie with ice cream. It's a match made in heaven!
My friend Elisha of @EatItUpYum is SUCH an inspiration to me! She and her family eat Paleo 100% of the time! And she has SO many delicious Paleo recipes that she shares with me all of the time! She is so creative!
Ice cream is one of those wonderful things people traditionally miss on the Paleo diet… There are some non-dairy ice cream alternatives, but have you ever tried to HOMEmake non-dairy Paleo ice cream??
I'm sure you've seen the craze of no churn ice cream floating around the interwebs… Most of these recipes call for sweetened condensed milk, which is, of course, off limits on the Paleo diet.
Elisha's Paleo Coffee Ice Cream calls for this delicious non-dairy version: sweetened condensed coconut milk. Who knew this was even a thing?! Now that I do know, we could see some crazy new recipes brewing over here!
We're also using this instant coffee from Anthony's that gives it THE best coffee flavor! Seriously, you could definitely nom on this ice cream alone if you don't want to go through the effort of making this Paleo Ice Cream Sandwich Recipe (but trust me, it's worth the effort!)
Elisha had the idea for this Paleo Ice Cream Sandwich Recipe using her delectable Paleo ice cream recipes and my Paleo Chocolate Chip Cookies Recipe! It's slightly untraditional for an ice cream sandwich, but hey! That's what makes them so. dang. delicious.
You're going to LOVE how they turned out!
Elisha has TONS of Paleo ice cream recipes, which I will share with you over the Summer! Today, we're revealing our Paleo Ice Cream Sandwich recipe with my favorite Paleo ice cream flavor: COFFEE. Are you surprised?! 😉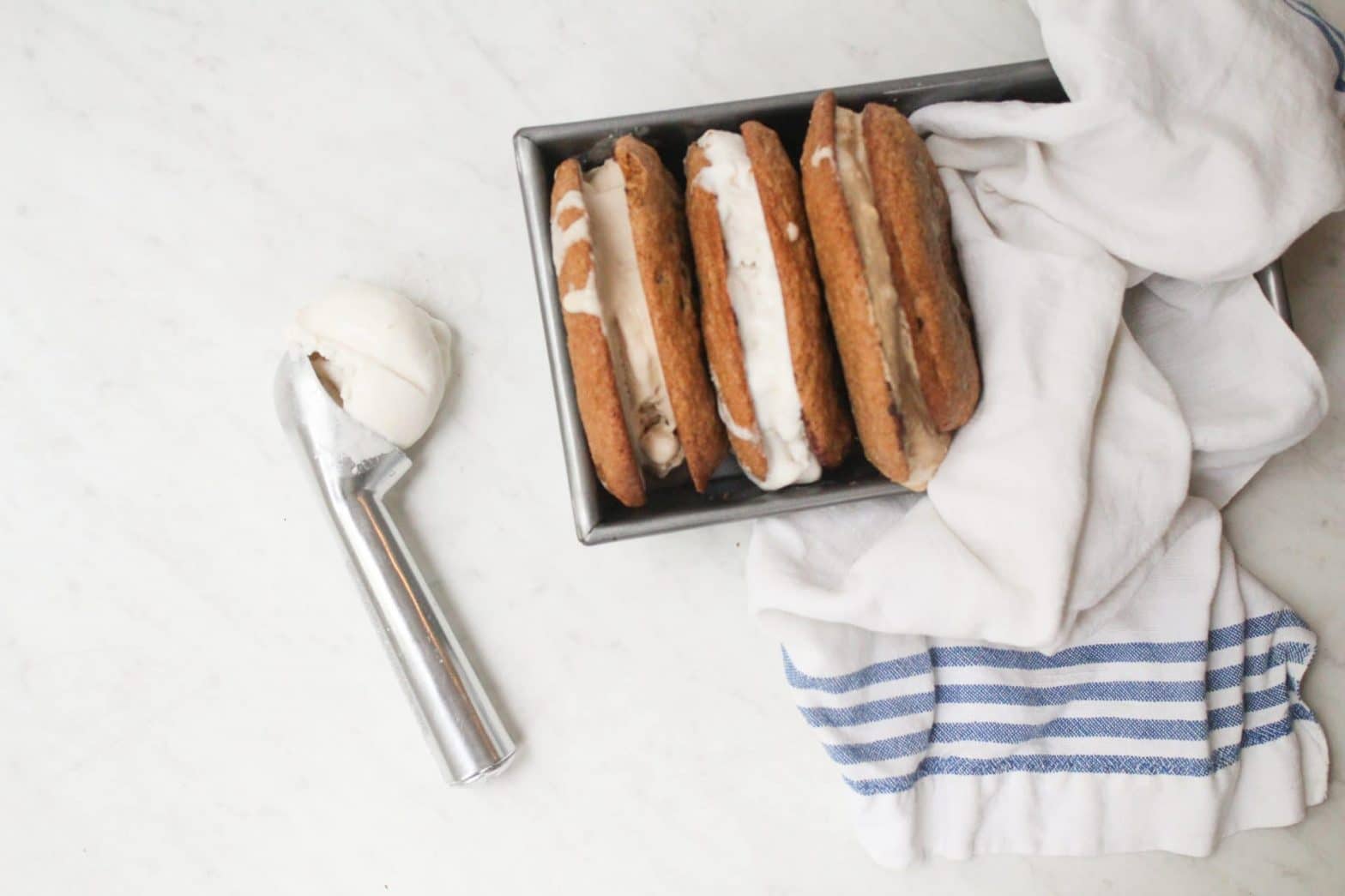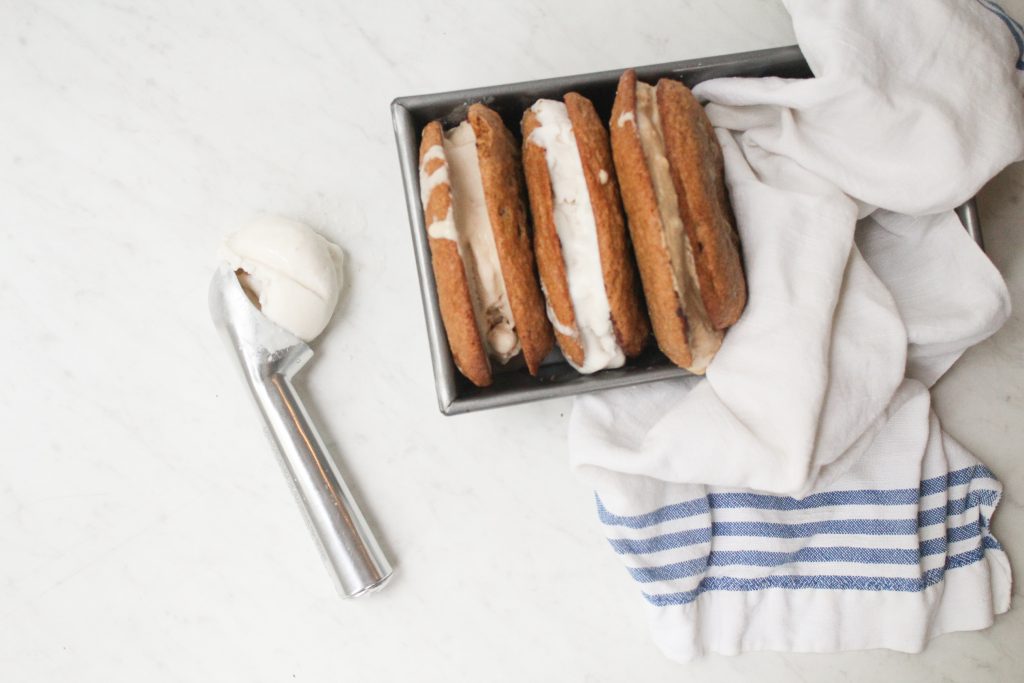 First you make the Paleo Coffee Ice Cream
Since this Paleo Coffee Ice Cream (recipe below) needs to be in the freezer for so long, it's great to make it one day and assemble the sandwiches the next day!
Second you make the Paleo Chocolate Chip Cookies
These are my all time favorite Paleo Chocolate Chip Cookies!! I've had friends with Celiacs Disease literally CRY when they eat them!
Make a batch and then let them cool! The size of your cookies will determine the size of your Paleo Ice Cream Sandwiches. Remember- you're eating TWO cookies AND ice cream all at once, so smaller may be better!
Lastly, assemble and enjoy!
Put one cookie flat side up on a plate, then scoop out your ice cream into the center. Add another cookie flat side down right on top. Slightly mush the cookies together to form the perfect Paleo Ice Cream Sandwich! Enjoy!
Print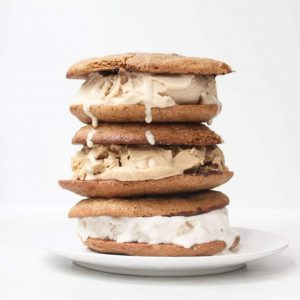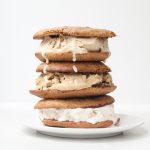 Paleo Ice Cream Sandwich Recipe
---
1 Tbsp coconut oil
1 tsp vanilla extract
Pinch of sea salt
---
Instructions
Whip the coconut cream in a stand mixer until smooth (about 1 minute).
Add the rest of the ingredients and mix until light and fluffy like a no bake pie (about 2 minutes).
Pour into a freezer safe container and freeze for 6 hours or overnight.
Scoop the ice cream in between two cookies, and serve immediately!
Notes
* You can omit the coffee powder and increase the vanilla extract for a no churn vanilla ice cream.